The Magic City is a fascinating blend of colors, cultures, and lifestyles. The best restaurants in Miami offer nothing less.
Since summer's still in full swing, we're pretty sure your vacation plans are too. It's not too late to book that last minute dream trip to the tropics. Miami offers the best of all possible worlds. The beaches are something off of a postcard and you'll never run out of things to do. To get the full experience, we're going to take you on a culinary tour of the best restaurants in Miami. Buckle up for the ultimate foodie ride.
Here Are Our Picks for the Best Restaurants in Miami
1. Zuma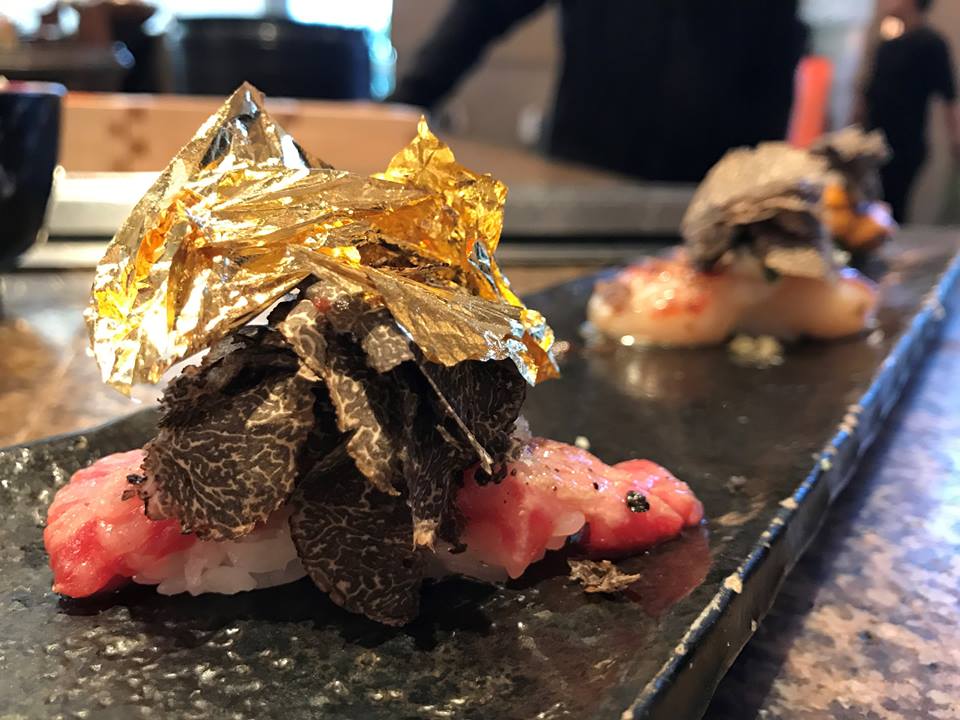 Credit: Zuma Miami
Zuma is easily one of the best restaurants in Miami. This chic & minimalist Japanese hot spot overlooks the Miami River, offering shared dishes, sushi and more. You'll find Zuma in the heart of the city, bringing Chef Rainier Becker's internationally acclaimed modern cuisine to America. Already famous in the cities of Hong Kong, London, Istanbul, Dubai and Bangkok, Zuma's Miami location offers a sophisticated cuisine. Flavorful, modern Japanese dishes are served up in a fun environment inspired by the formal Japanese dining style called izakaya. Choose from cold dish menu options such as seared tuna with chili daikon and ponzu sauce, tempura, and signature dishes like kinoko no kama meshi.
2. La Mar by Gaston Acurio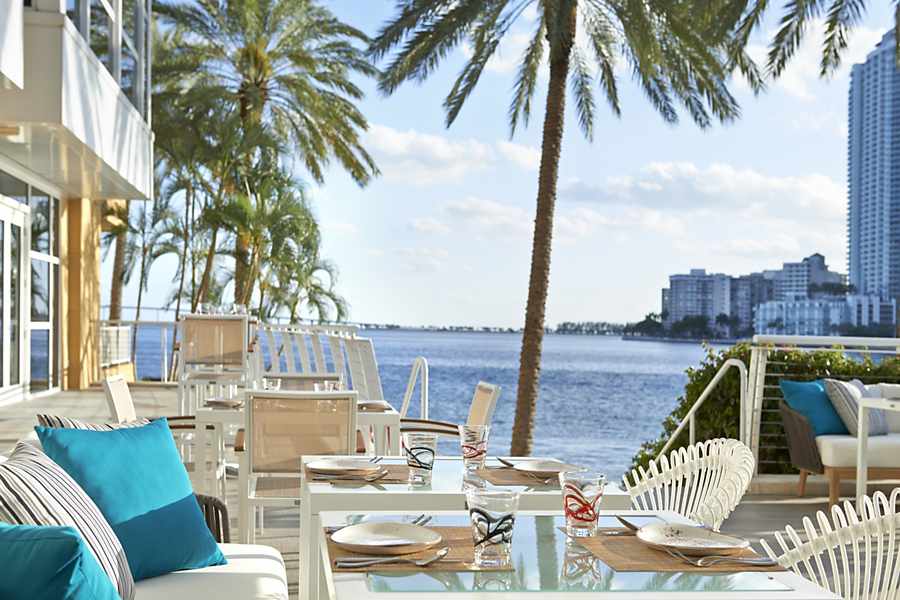 Credit: La Mar by Gaston Acurio
This lovely waterfront find offers Peruvian and fusion fare, plus bars for cocktails, ceviche & anticucho. The menu features the critically acclaimed cuisine courtesy of Chef Gastón Acurio. Here, diners are given the chance to explore the authentic and diverse flavours of Peruvian gastronomy. Enjoy it all in a modern setting overlooking Biscayne Bay and the Miami skyline. The restaurant's contemporary design provides just the right backdrop for signature ceviches, freshly grilled anticuchos and speciality cocktails.
Choose from a mix of indoor and outdoor seating with three bars providing distinctive culinary experiences. Menu options range from upscale novo-Andean fare to Asian-Peruvian fusion and traditional seafood ceviche. If you find yourself in the area on a Sunday, a sumptuous two-hour brunch provides delectable Peruvian-inspired cuisine, unlimited cocktails and decadent desserts served alongside stunning water views. It's easy to see why La Mar is one of the best restaurants in Miami.
3. Michael's Genuine Food & Drink
Credit: Michael's Genuine Food & Drink
This new American eatery offers an outdoor courtyard, locally sourced comfort food, and inventive desserts. Locals know this vibrant neighborhood bistro for its seasonal ingredients and warm hospitality. Here's something you probably don't know. Michael's Genuine Food & Drink is the ultimate showcase for the James Beard award-winning house chef Michael Schwartz's approach to clean, fresh food.
From the moment you take your first step through the doors, you're greeted with a smile. Oysters are piled up high on the raw bar and the energy of the dining room is tangible. Take a sneak peak at the open kitchen where chefs are chopping up and putting together all the good stuff. It's magic, really. The food bar is stacked high with fresh ingredients, cooks bustle about, and the wood oven's flames disperse mouth-watering scents of grilled whole fish, chicken, vegetables, and pizzas.
Opt for a table or cozy booth inside or head out under the warm glow of the red lanterns in a sun-speckled courtyard. The welcoming bar is always a fun choice. Whether you're coming for lunch, dinner, or just a midday pick-me-up, enjoy an afternoon menu served from 3 pm to 5:30 pm Monday through Saturday. If you're looking to get the most bang for your buck, try coming by for Happy Hour. On weekdays from 4:30-7:30 pm, you'll enjoy 1/2 off oysters, snacks, cocktails, wine and beer.
On Sundays, brunch is where the small plates shine. A weekly-changing menu offers everything from savory to sweet. Breakfast pizza topped with a local farm egg and house smoked bacon and decadent treats like sticky toffee buns and lemon ricotta pancakes  are just a few of your options. It's the perfect, memorable way to spend the last day of the weekend.
You'll find the restaurant located in the heart of the Miami Design District. We love that it's easily accessible. Whether you're just stopping by for  a quick layover meal from the airport or coming from the causeway from Miami Beach. Keep your eyes open for the blue Design District valet stands from $5 on both 40th and 39th Streets, as well as affordable and convenient street or garage parking. You're going to love this little joint; it's one of the best restaurants in Miami.
4. Joe's Stone Crab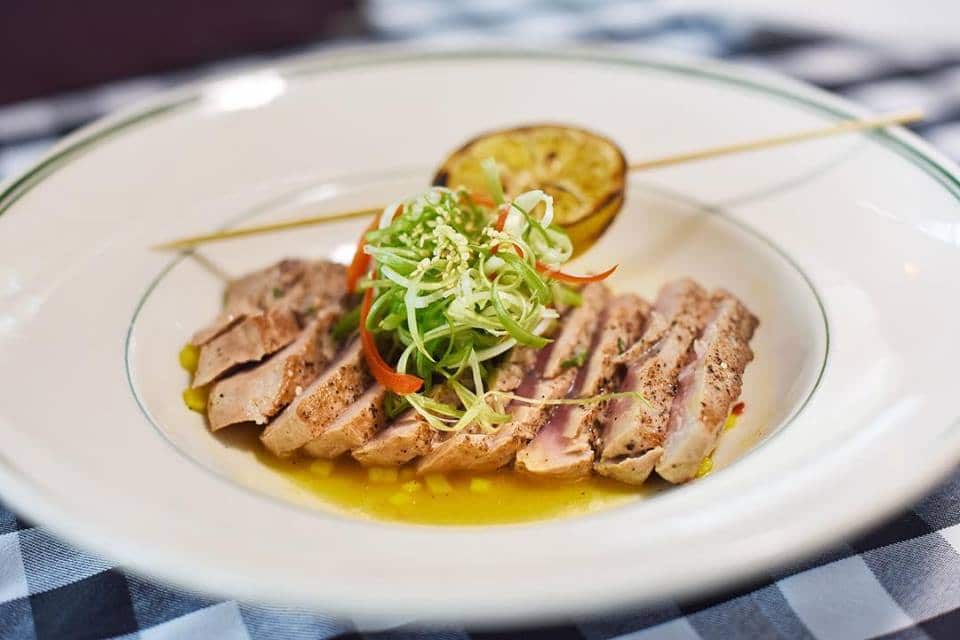 Credit: Joe's Stone Crab
This cavernous, bustling space is open from mid-October until the end of July, drawing in crowds for the best crab, Key lime pie, and more. You don't need an excuse to enjoy these eats. Treat yourself. For more than 100 years, visits to Miami haven't been complete unless you're also stopping by Joe's Stone Crab. Family-owned, this joint has been about the love of food, family, and friends since day one.
The food, atmosphere, and staff not only bring people in but keep them coming. In the summer season, locals and tourists alike flock to get their orders of select stone crab claws, pan seared salted lobster with lemon oil, and steak frites. Everything on the menu is pure perfection, crafted from hearty recipes that just never get old. This is one of the best restaurants in Miami – hands down. Just make sure you time your visit right so you can swing by.
5. Crust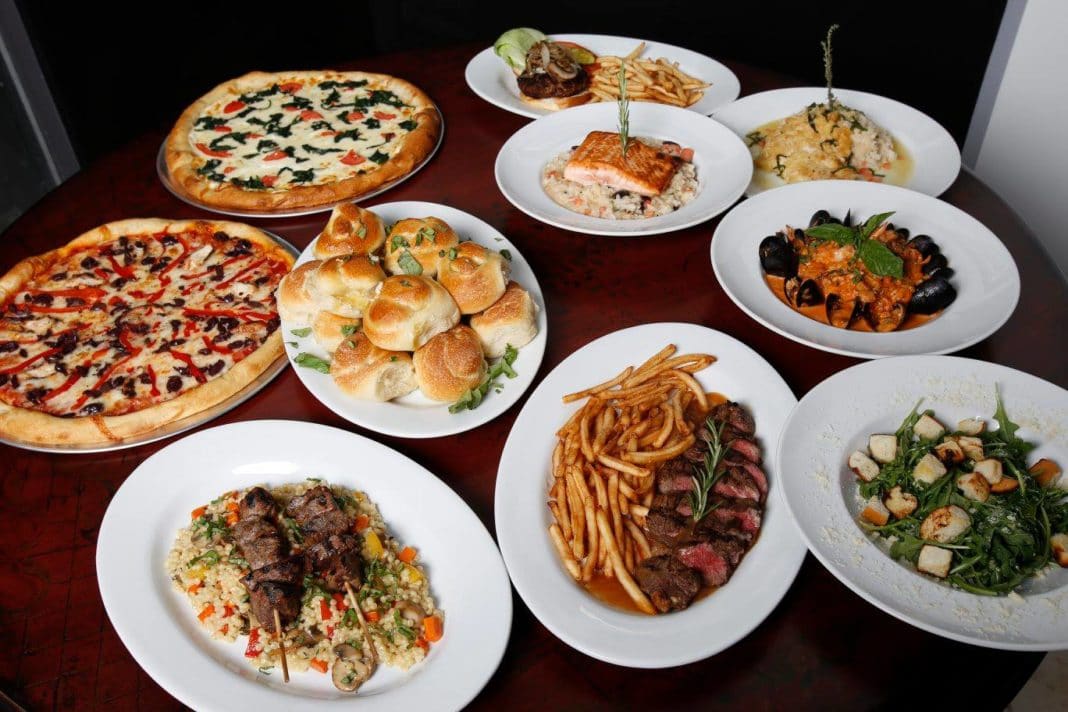 Credit: Crust Miami / Facebook
This casual Italian spot specializes in pizzas with gourmet toppings, plus imaginative main dishes. The famous Chef and owner, Klime Kovaceski and his Australian wife Anita have created the absolute perfect pizza place. These crust dishes are served alongside other Italian cuisine in a scenic and trendy area by the Miami River.
Located in an Art Deco building, this 2,400 square foot space offers such a unique ambiance. Once built as a private home in the 1950s, it has managed to retain all of its old-era charm. Geometric lines meet bold Art Deco columns, and a lofty 14-foot-high ceiling creates a lofty space. You'll also find a cool and casual dining room, able to seat 72 people as well as a lengthy 12-seat bar.
When it comes to pizza toppings, CRUST uses only the freshest ingredients. Choose from tantalizing choices such as Truffled Pizza with arugula, parmesan and truffle oil; Mediterranean Pizza with feta cheese, kalamata olives, eggplant and fire roasted peppers. Their signature namesake pizza has fig, prosciutto & blue cheese. Pies such as these propelled CRUST have even made it onto Thrillist's best pizza guide.
The rest of the menu has options perfected from over three decades. That's right. Veteran Chef Kovaceski has gathered enough tried and true recipes to suit just about any taste. Perhaps that's what landed CRUST as the Cover Story of  PMQ Pizza Magazine, April 2018. But that's not all. It has also earned OpenTable's coveted 100 Best Restaurants in America for 2017, snagged a full page story in The Wall Street Journal, and was voted as Miami's #1 restaurant on TripAdvisor for 2015, 2016, 2017 & 2018. We could go on but you get the point. Book yourself a reservation at CRUST, one of the best restaurants in Miami.
6. The Taco Stand/Hiden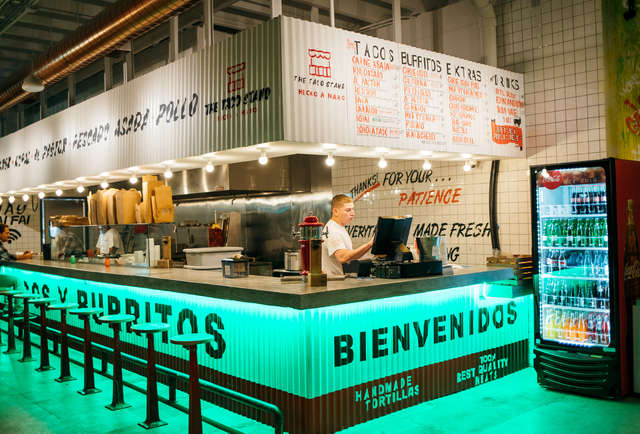 Credit: The Taco Stand / Hiden
This just might be the swankiest taco stand we've ever come across. But then again, we're in Miami. This San Diego transplant has brought omakase to the city. It's two-sided. In the front, you'll find big. Beefy SoCal style tacos loaded with the works – think carne asada fries, meat, guac, cheese, and basically everything good in life.
Walk around to the back and you'll find something entirely different. A tiny omakase joint called Hiden serves up fly fish from Japan in small batches. Just a heads up. It's reservation only. If the calorie load on the Taco Stand menu intimidates you, you can always go ahead and order from the bar. It's really not a bad trade off.
7. Chuy's Tex Mex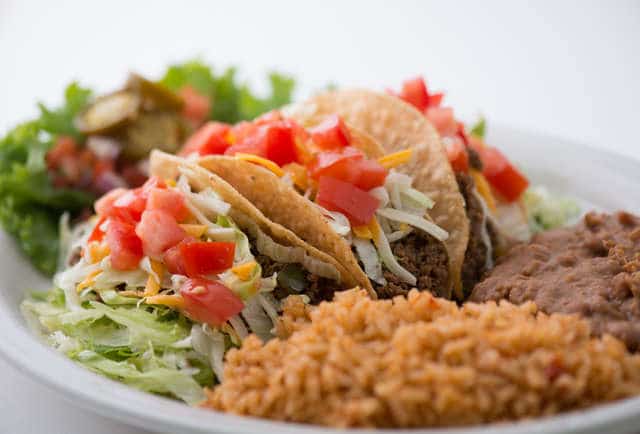 Credit: Chuy's Miami
This chain serves up "big as yo' face" burritos and other Tex-Mex dishes all in kitschy, Elvis-heavy settings. Chuy's has been making guests happy ever since it first opened as an old Texas Barbeque joint in Austin, Texas. Back then, there was seating for sixty, the women's restroom was the size of a closet, and the men's restroom was – well outside. We're happy to say they've come along way since their humble beginnings.
They still don't take anything too seriously though – except the food. While they refer to their hearty eats as "Tex-Mex," the menu is composed of a myriad of unique flavors. Recipes and ingredients are brought from all across New Mexico, Mexican border towns, deep in the heart of Texas, big cities like Austin, and beyond. In fact, their famous Green Chile sauce was borrowed from a little hole in the wall joint in Espanola, New Mexico. Their fajita marinade has been passed down through generations as an old South Texas family recipe.
The owners, Mike and John, dreamed to bring freshness to Tex-Mex. That commitment to ingenuity and quality is at the very heart of what Chuy's does today. In the late 2000's, they decided to let the world in on their little Tex-Mex secret. We're so glad they decided to spread the love. Now, Miami locals can experience the food from "Deep in the Heart of Tex-Mex" and so can food and fun lovers from everywhere. Chuy's is one of the best restaurants in Miami.
8. Skorpio's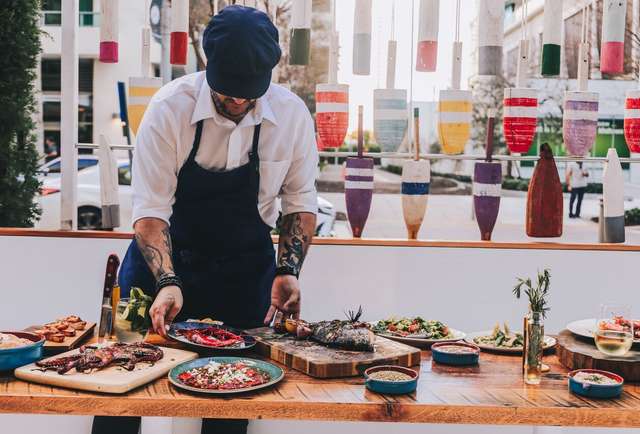 Credit: Skorpio's
Have you been scoping out spots for a traditional Greek meal? Check out Skorpio's. Here, the open air Greek food served up is so delicious, you'll feel like you've been transported from midtown to Mykonos. Start off your meal by splitting traditional mezes like roasted red pepper htipiti and dolmades. But make sure to save some room. This is just the warm up. The big meal comes later. Think hummus and warm pita bread, baked lamb, or a hearty guvec with tender shrimp, mushrooms, and flavorful paprika. Anything you order here is absolute perfection.
9. Lona Cocina Y Tequileria
Credit: Lona Cocina Y Tequileria
Enjoy upscale Mexican dishes with a prime oceanfront view. Whether you're looking for a lunch or dinner spot, Lona Cocina Y Tequileria is the place to be. This lovely little restaurant offers guests a sprawling outdoor patio where you can enjoy a modern take on delightful Mexican classics. We highly recommend starting out with the crab guacamole. You'll swear you've never tasted anything quite so amazing.
Move on to the tuna tostada for fresh bites from the local seafood catches offshore. This dish combines tuna with chipotle aioli, soy, and ginger, all atop a crispy shell. When it comes to tacos, choose from elevated street style options like carnitas and al pastor presented in plates of three and garnished with onions and cilantro. Just a heads up. This isn't the kind of joint where you can roll in straight off the sand. Make sure you're dressed for the occasion and call in advance.
Go On A Foodie Tour of the Best Restaurants in Miami
We hope you enjoyed reading our feature on the best restaurants in Miami. This vibrant, multicultural city is one of the greatest places for foodies to visit. The options for a good meal are endless and the palette is truly diverse. While you're here, we have some tips on the best beaches in Miami and things to do too (psst the Museum of Ice Cream should be on your list). Make the most of your time in the Magic City.
Questions and Comments
Do you have any questions or comments for us? If so, we would love to hear them. Feel free to leave a message for us below. We will be sure to get back with you soon.
Related Article: The 10 Best Hotels In Miami