Your travel bag is an important part of your adventure.
Before you embark on that trip, you need to get your things sorted first. A big part of having a positive travel experience is taking the right bag along with you. This is the place where you store all of the things you need throughout the journey, so it is important to choose wisely. Your trip itinerary and duration are two important components of this deciding process. Consider what you will be doing during this time. Do you plan to have a high activity travel experience? If so, you need a bag that works for your active trip style. The length of your trip is also something to keep in mind. Obviously you will take a different bag for a weekend trip than you would for a week long excursion. As you navigate the numerous options for your travel experience, you may encounter other questions. Deciding between the daypack vs backpack travel bag is something many travelers face.
Deciding between a daypack and a backpack might not be something you naturally consider when packing for a trip. These two types of bags look quite similar, so it is easy to use the phrases interchangeably. However, there are definitive variances between each of these travel luggage pieces. When you conclude the differences between a daypack vs backpack there are important things to take into account. This helps you to have the best bag possible for your varying adventures.
Check out these details as you decide between a daypack vs backpack.
All you need to know about daypacks.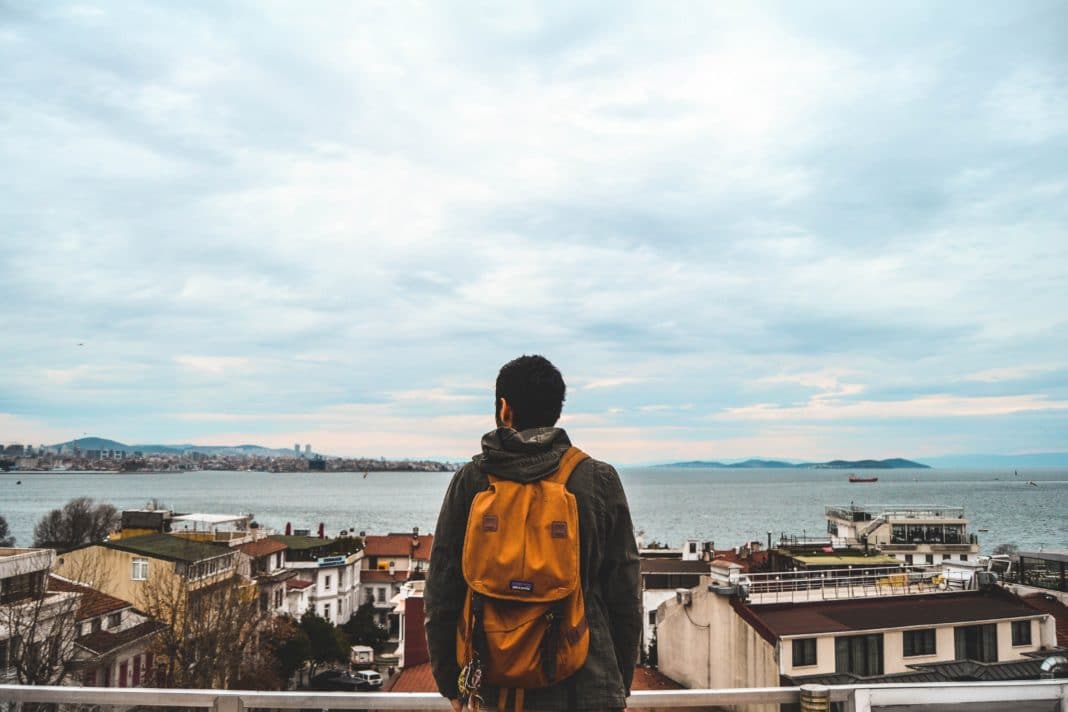 As the name denotes, daypacks are generally better suited for shorter excursions. You can generally take what you need for a day or two in a daypack. They have the look and feel of a regular backpack, but come in a more compact size. To clear up any confusion, keep in mind that a daypack is a backpack, but not all backpacks are daypacks. Confused yet? It is surprising just how complex this bag situation can be. Daypacks work great to store your necessities during an adventure. For those wanting to trek around a city, taking a daypack helps to keep everything together. Daypacks are easy to carry so you don't have to worry about lugging large bags throughout the busy city streets.
Pros of a daypack.
There are plenty of great reasons as to why you should opt for a daypack when deciding between a daypack vs backpack. If you prefer to go on shorter trips and adventures, you might find that the general bulkiness of a backpack gets in the way. This is where your daypack comes in. Daypacks typically have the carrying capacity between 20L and 35L. These work great for active people with minimal storage needs. You can still fit a laptop in a daypack, which means you can carry one during your business travels. The pros of a daypack is that you are able to have a convenient place to store what you need, but a more compact way to do so. Additionally, you can usually carry a daypack as a personal item when flying, which means you still have room to bring a carry-on bag if you decide.
Cons of a daypack.
As you might have guessed, like the pros, the cons of a daypack also has to do with size. The primary con of a daypack is the limited space it provides. Some people like to practice minimalist travel, which means attempting to fit everything they need into a small bag. Of course, this is possible, but it takes plenty of practice. If you prefer to have plenty of space to bring everything you need for an extended period of time, then a daypack probably is not the best travel bag to use.
All you need to know about backpacks.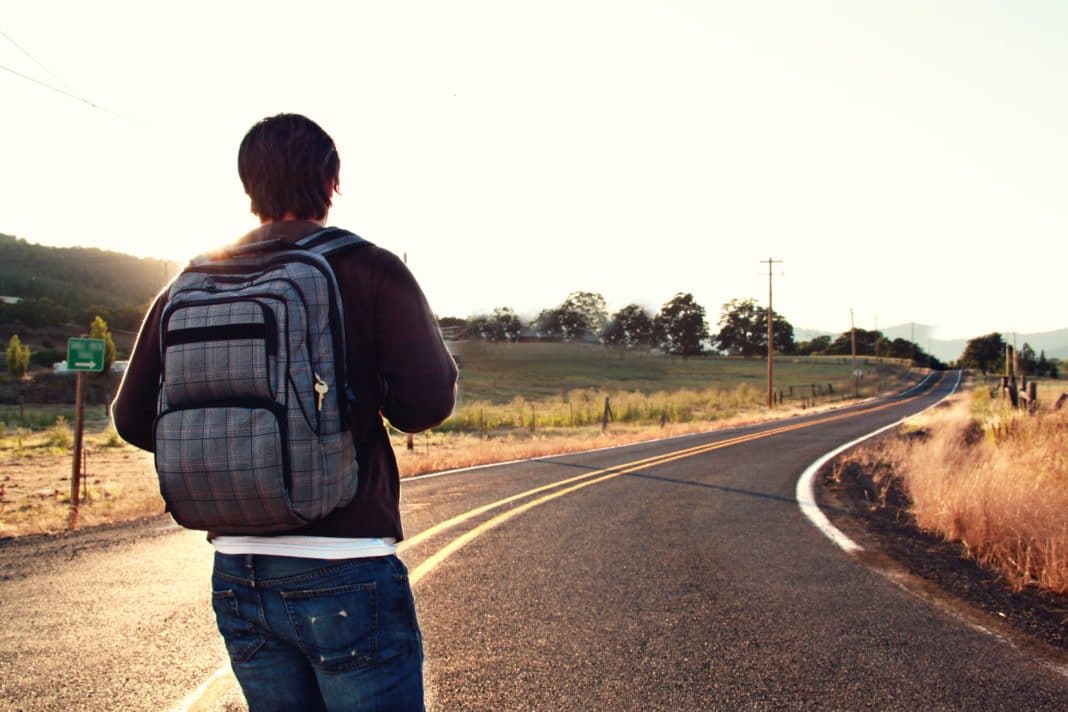 As we noted, backpacks are a broader category of travel bag. These kinds of satchels are essentially any kind of bag that is carried on your back with two shoulder straps. Daypacks are simply a smaller version of a backpack. If you find yourself needing plenty of supplies while traveling, then a backpack is about to be your best friend. Of course, as with the daypack vs backpack debate, there are certainly pros and cons to using a backpack.
Pros of a backpack.
Backpacks are generally an excellent travel bag option because of their versatility. These bags put less strain on your body overall, which makes your travel experience smoother. If you are comparing a backpack to any other kind of luggage piece, backpacks certainly rise to the top of the charts. Now when it comes to comparing types of backpacks, such as the daypack or regular backpack, this really depends on your personal travel needs. Backpacks tend to have plenty of room and pockets inside, which is perfect for storing all that you need. The varying shapes and sizes of regular backpacks also offer more variance in your exact preferences.
Cons of a backpack.
Backpacks that are regular sized can be a hindrance to your fast paced travel. The size you need is the most significant deciding factor for a daypack vs backpack. If you have an extended trip, even a regular sized backpack might not be the best fit for you. However, if you are packing light, then it could be the perfect bag. Do a few practice runs if you are unsure if a regular backpack is right for your. Lay out everything you want to bring with you that day or on that trip and see how it fits in the bag. You might be surprised by how little you actually need to take with you.
Pick out your favorite bag before you embark on that trip.
The daypack vs backpack debate is certainly worth looking into while you prepare to travel somewhere new. Each of these kinds of bags are a great choice, it really just depends on what you prefer. The daypack is small and versatile, allowing for minimal transportation effort. Your backpack on the other hand is sure to be the best place to store everything you may need. Experiment with the daypack vs backpack options to discover what the best luggage is for you.
Related Article: Top 8: The Best Daypacks To Try Out This Season