Have you ever thought about visiting the Buckeye state? You definitely should. There are plenty of fun things to do in Ohio.
Give this state a chance. From the burgeoning metropolis of Cleveland to the simplicity of Amish country, there are so many places to visit in Ohio for the adventurous traveler. Since we've heard a lot of stereotypes about this place, we've decided to break those down bit by bit. But first, we're going to lead with the good stuff. So what are the most fun things to do in Ohio and places to visit? Come on. We'll show you.
Here Are Our Picks for the Most Fun Things to Do in Ohio
1. Kick Things off in Cleveland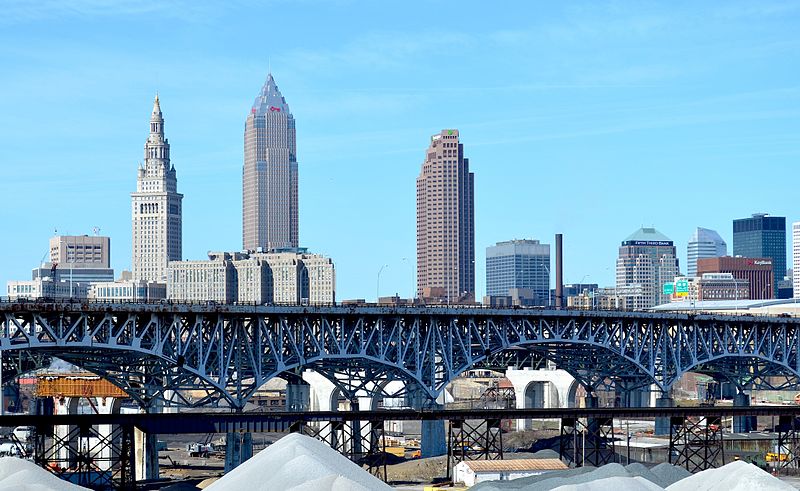 When you're looking for the most fun things to do in Ohio, kick things off in Cleveland. Rising up as a working-class town, this proud city has toiled to earn its place. In times past, the Cuyahoga River was once so full of pollution that it actually burned. It wasn't until the Rock and Roll Hall of Fame was brought to the city that things began to look up.
After the downtown's space got a facelift, a slew of trendy hotels and eateries made the city their home. So what should you do in the Forest City of Ohio? Well, the answer is anything and everything. One thing's for certain though. You need to start things off right with a visit to the iconic Rock and Roll Hall of Fame.
As the city's top attraction, it is bursting at the seams with amazing finds. Keith Moon's platform shoes are here, John Lennon's Sgt Pepper suit, and more. But this place holds so much more than just memorabilia. You'll trace your way through the history of rock and roll and immerse yourselves in the lives of those who gave their hearts to it.
The Cleveland Museum of Art is another worthwhile stop. This massive art museum hosts an amazing collection of African, Asian, European, and American art. If you want to see works from the impressionists, the second floor is home to works from Picasso and the surrealists. Throughout the galleries, you will find interactive touch screens, providing you with information on the artists, their lives, and works. Every day at 1 p.m., tours depart from the atrium.
2. Visit Cincinnati, a City Buzzing with Excitement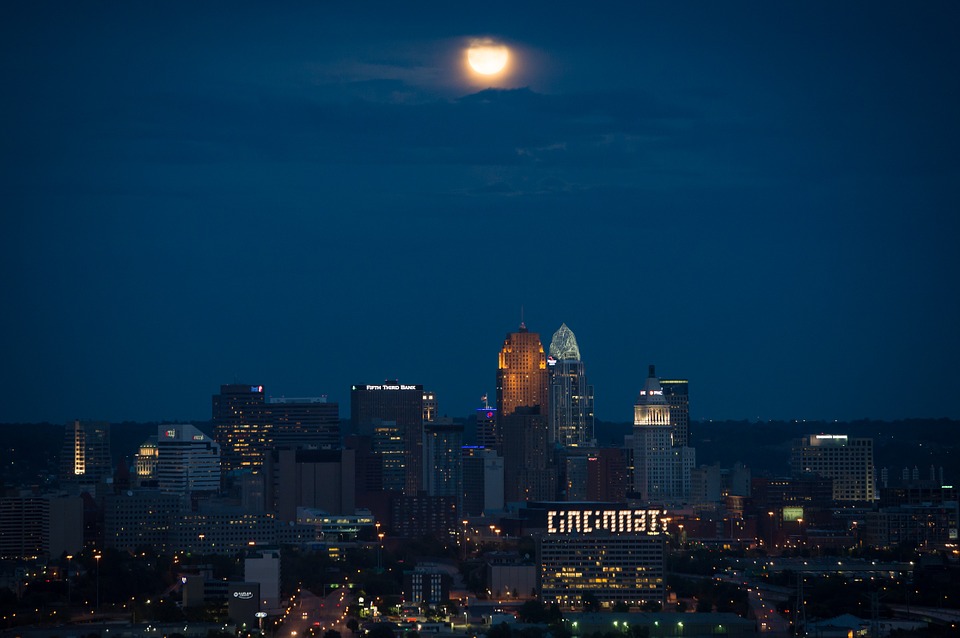 If you're looking for fun things to do in Ohio, visit Cincinnati. Rising off of the Ohio River banks, this city is buzzing with style, excitement, and new life. Almost every time we visit, it seems there's a new joint to explore and cafe to try. You'll find yourself pleasantly surprised at its aesthetic appeal. Wide streets give way to European style neighborhoods, quirky shops add a necessary touch of urban culture, and locals gather to celebrate the city's spirit at every baseball game.
Start off your day of exploration at the Cincinnati Museum Center. Set in the 1933 Union Terminal, this art deco masterpiece is used by Amtrak to this day. Inside, you'll find a fascinating array of wall murals and museums. Among the museums include the Museum of Natural History (psst… it has a cave with real bats inside), a museum for the kids, history museum, and exhibition hall about traveling.
After spending the bulk of your morning at the Cincinnati Museum Center, it's time to hit up the breweries. Boasting a strong German heritage, this city offers no shortage of flights and IPA options. These days, you have your pick of craft beer. Take your pick from more than 30 local breweries or hit up a brewery bus tour to see as many as you can (safely, of course).
Another one of the most fun things to do in Ohio is to check out the food and drink scene (psst: There are some great wine bars). Did you know you can order a drink at a hidden speakeasy in an old VHS store? Check out Cincinnati's premier Quentin Tarantino-themed store, The Video Archive! While the front half of the store looks like a cooler 90s-era Blockbuster, it's anything but. Head up to the clerk and he will hand you a VHS tape, pulling open a sliding bookshelf and revealing the bar. The drink menu gives way to fun options like a bourbon-infused milkshake in reference to Pulp Fiction.
3. Enjoy a Day of Fun in the Sun at Cedar Point Amusement Park
Did you know that you can find one of the world's top amusement parks in Sandusky? Famous for 17 stomach-turning roller coasters, Cedar Point boasts some of the tallest and fastest rides. Test your bravery on the Top Thrill Dragster. Climbing 420 feet in the air, you have plenty of time to build up nervous anticipation before it plummets into the air, whipping around at speeds of 120 miles per hour. Just around the corner, you'll also find Valravn, the world's longest dive coaster. Spending a day at Cedar Point is one of the most fun things to do in Ohio.
When you've gotten your adrenaline fix, Cedar Point also offers a nice beach, water park, and some old-timey attractions. Here's a pro tip too: Buy your tickets online and save yourself some time and money. It's also worthwhile to download the park's free app. You'll find a handy feature listing the wait times for each ride. So, skip the long ones and make the most of your time. Some lines can be up to 90 minutes or more depending on the season you visit.
4. Pay a Visit to Old Amish Country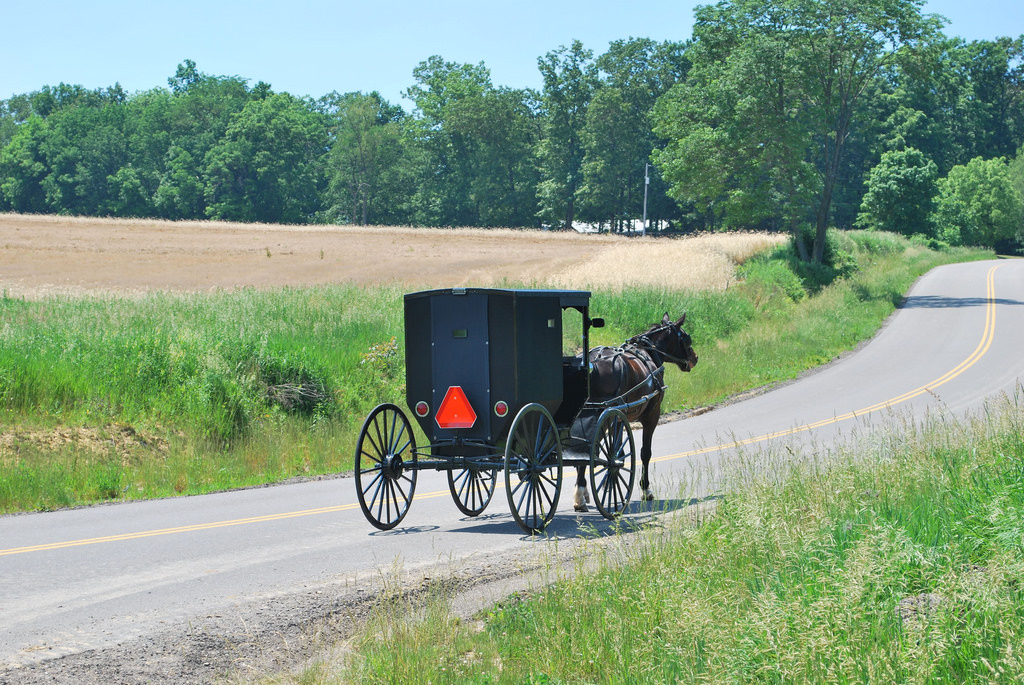 Go a little bit off the grid to the rural counties of Wayne and Holmes. Here, you'll find some of the country's oldest Amish communities. The ways of old they preserve is astounding; you'll feel like you've taken a time machine back to Pre-Industrial society. These towns are inhabited by descendants of Dutch-Swiss peoples who migrated to the states during the 18th century. Today, these people are committed to upholding an austere way of life.
From the traditional clothing they wear, how they harvest their food on farmland, down to using a horse-drawn buggy, their lives are dedicated to simplicity. With this said, it's unfortunate that their lives are disturbed by eager buses full of tourists. There is a respectful way to visit a community and learn about its peoples without being disruptive. This is the type of travel we encourage.
While some Amish are happy about the economic success tourism brings, this does not equate to getting free photos. You should know that the Amish generally view taking photos as a taboo. Other good things to know is that the roads are rough, bumpy, and many places are closed on Sunday.
5. Drive Through Southeastern Ohio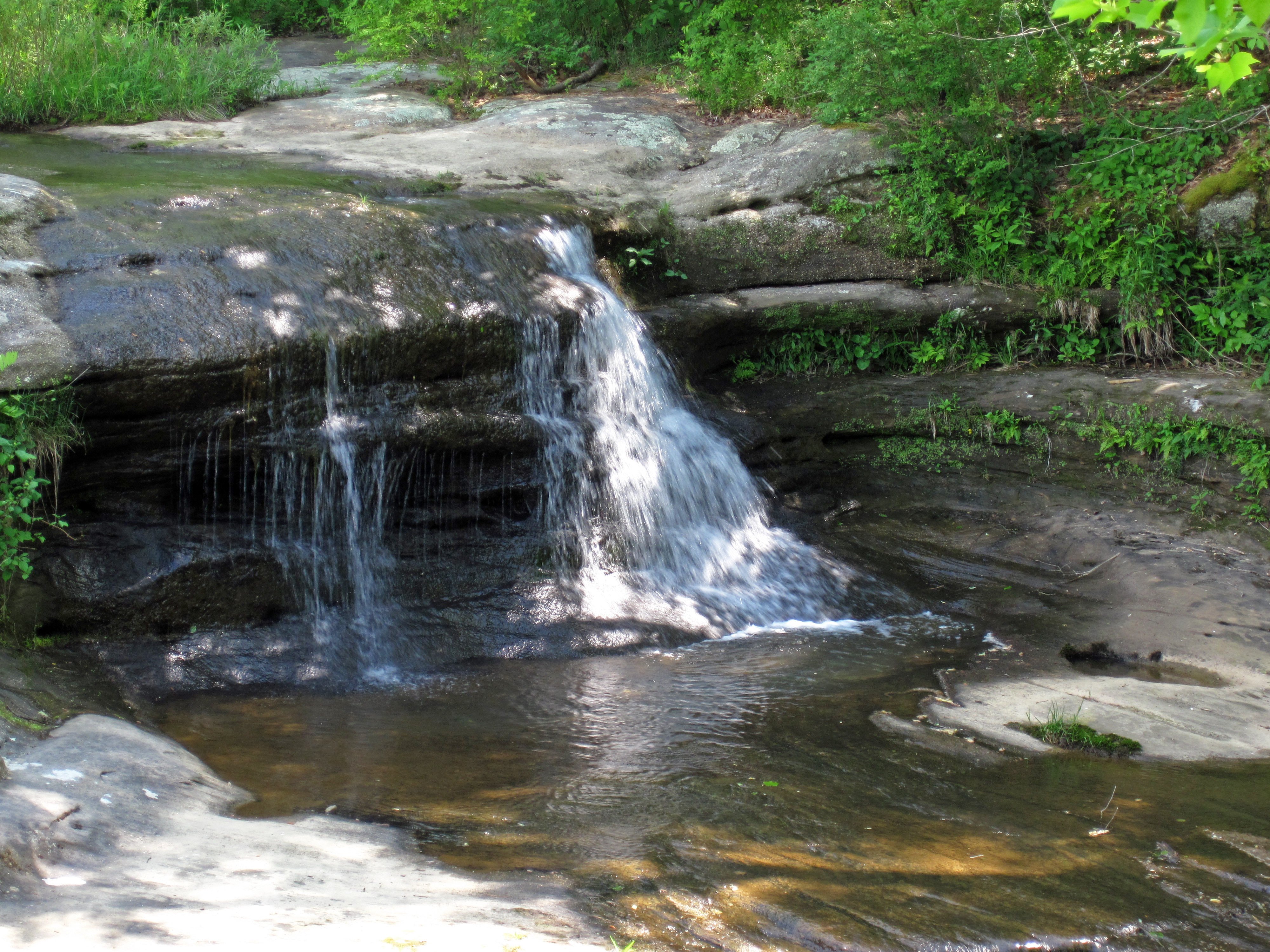 Explore the state's natural beauty in the southeast. Here, you'll find a blanket of forested regions, farms, and rolling foothills tucked among the Appalachian Mountains. When you picture the most fun things to do in Ohio, exploring the great outdoors should be at the top of your list.
Take a pit stop near Hocking Hills near Logan and take in the sights. Babbling brooks, scattered waterfalls, sandstone cliffs, and cave formations do not disappoint. Drive further on and you'll come across Athens, a local university town and a hot spot for free spirits. After poking around for a bit, head east. You need to see Chillicothe, the famous Native American mounds rising from the fields.
6. Have a Picnic at the Beautiful Marblehead Lighthouse State Park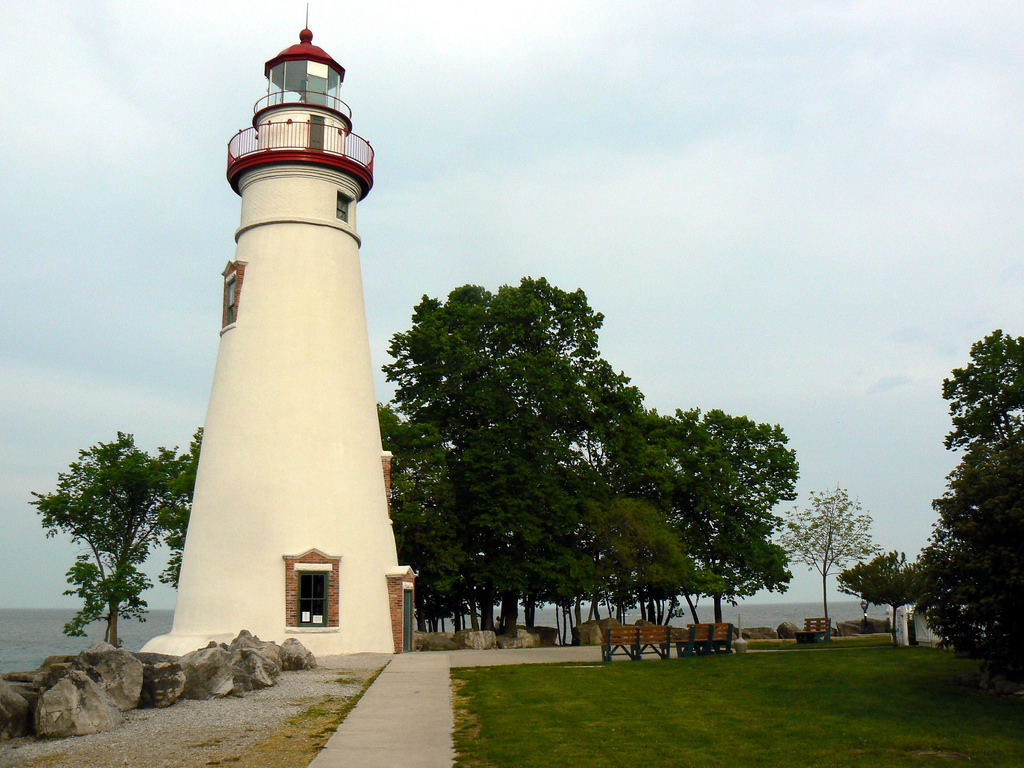 Have you seen a more picturesque spot? Marble Lighthouse State Park is a great place to post up for a picnic. It looks like a scene plucked straight from a Wes Anderson film. Spending a day here is one of the most fun things to do in Ohio. As one of Lake Erie's oldest and most photographed landmarks, it certainly is a sight to behold. The grounds surrounding the park offer the perfect places to have a picnic with views of not only Lake Erie but also Sandusky Bay, Kelleys Island, and South Bass Island.
Here, you will find a great deal of history on the lighthouse grounds. Ever since 1822, it has been guiding sailors along the rocky shores of the land, providing a safe passageway for ships of the night. Throughout history, there have been fifteen lighthouse keepers (two of them women) who attended to the beacon. The first ever keeper of the lighthouse was Benajah Wolcott, a Revolutionary War veteran.
Wolcott lived on the Sandusky side of the Peninsula. Each night, he would go and light the original thirteen whale lamps on the fixture. Other duties of the lighthouse keeper included keeping note of the weather conditions, logging passing ships in a journal, and organizing rescue efforts. When Benajah passed away, his wife Rachael took over his duties. Today, the Ohio Department of Natural Resources has maintained the property, proudly accepting ownership of it in May of 1988.
7. Play Around in the The Mohicans Treehouses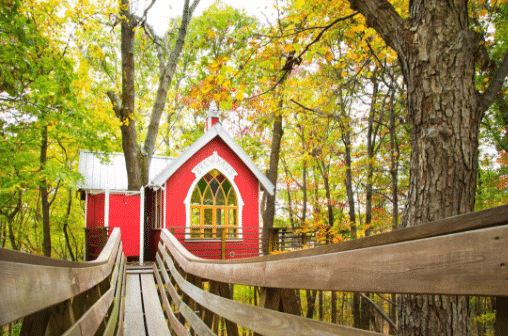 The Mohican Treehouses are basically the adult version of living out your treehouse fantasies. Visiting here is one of the most fun things to do in Ohio. Between the cities of Columbus and Cincinnati, you will find an amazing hidden treehouse destination. Built by Pete Nelson from the popular tv show "Treehouse Masters," these cabins and treehouses offer a luxurious space to stay among nature.
You have your choice of six different homes. Each features spiral staircases, suspension bridges, lovely decks with a sweeping view of your surroundings, and beautiful interiors. Every one is a masterpiece in its own right, varying in design. One of our favorites is the Nest, an octagonal space complete with cathedral-style windows and an old 1800s pine decor. Each of the rooms is fully heated with kitchens and bathrooms, so you can enjoy a comfortable, homey stay.
Here, you'll find a series of activities to enjoy, including zip lines, sky bridges, and rappelling through the treetops. Of all the places to visit in Ohio, we can't think of a better way to spend our time than high up in the treetops enjoying a bird's eye view of nature.
Book Your Trip and Explore All the Fun Things to Do in Ohio
It's time to pack your bags and hit the road. Wrap up the last days of summer well, exploring all the fun things to do in Ohio. From cultural exhibits and museum tours to bar hopping and off the grid adventures, this state has plenty of things to offer the adventurous traveler. Which one of the things on our list would you like to do the most?
Related Article: What to Do in Philadelphia: 8 Activities, Hot Spots, & Hidden Gems