Take some time to explore all the fun, free things to do in Baltimore.
The charm of this city really does live up to its reputation. On what seems to be every corner, you will find historic churches, beautiful libraries, and historic monuments. Art lovers are allured by the vast quality of works held at city museums. Whether you're traveling solo, with that special someone, or bringing the whole family, we have good news for you. If you're on a budget, it's not hard to find fun, free things to do in Baltimore. We're here to take you on a tour. So buckle up, sit back, and kick up your feet.
Here Are Our Picks for the Best Free Things to Do in Baltimore, Maryland
Art and Culture
1. Take a Look at the Outside Displays at the American Visionary Art Museum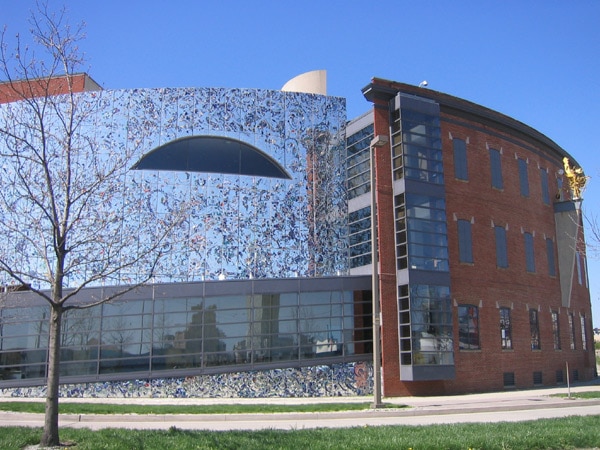 Even the exterior of the American Visionary Art Museum is appealing. You'll find it at the bottom of the Federal Hill houses displaying works from well known, self-taught artists. We bet you didn't know that five to ten percent of the museum's collection is on display outside. This is where the free part comes into play. Our favorite exhibit is the Giant Whirligig, a 6,000-pound colorful wind sculpture. While you can explore the outdoor sculptures any time you would like, museum admission fees do apply to indoor galleries.
2. Spend a Few Days at Artscape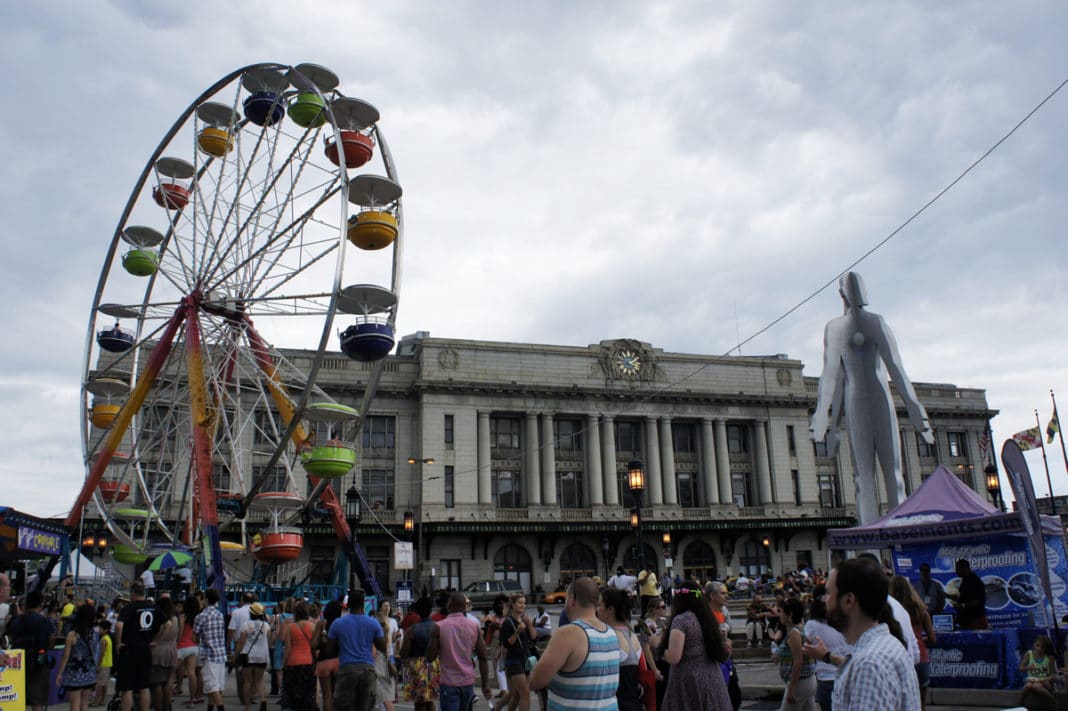 Have you ever heard of Artscape before? If you ask us, attending this festival is one of the best free things to do in Baltimore. Each summer, it last for three days and draws more than 350,000 festival-goers. Here, you'll experience so many different forms of artistic expression with both indoor and outdoor experiences. Enjoy performances by the Baltimore Symphony Orchestra, various kinds of experimental music, smaller live concerts, dance, and more. This is a great place to take the entire family and really get an understanding of the soul of the city.
3. Swing by the Babe Ruth Birthplace Museum (Yes, all Pun Was Intended)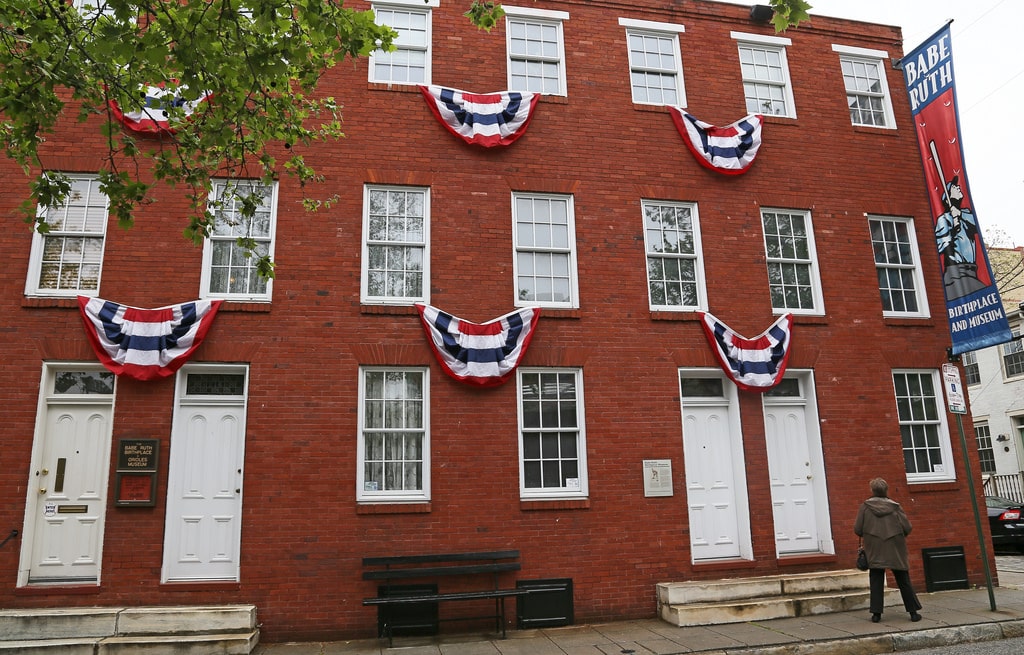 If you don't like Babe Ruth, are you really American? Okay, even if you're Canadian, you've got appreciate this man and his incredible story. The Babe Ruth Birthplace Museum pays homage to one of the world's greatest athletes. With exhibits like "Babe Batted Here," you'll get the chance to see his old jersey and the Historic House with the upstairs room where he was born.
The famous Oriole Park opened back in 1992. You'll find the famous statue of Babe Ruth standing just outside the entrance by Eutaw Street. Visiting here is one of the best free things to do in Baltimore.
4. Find Your Favorite Matisse Work at the Baltimore Museum of Art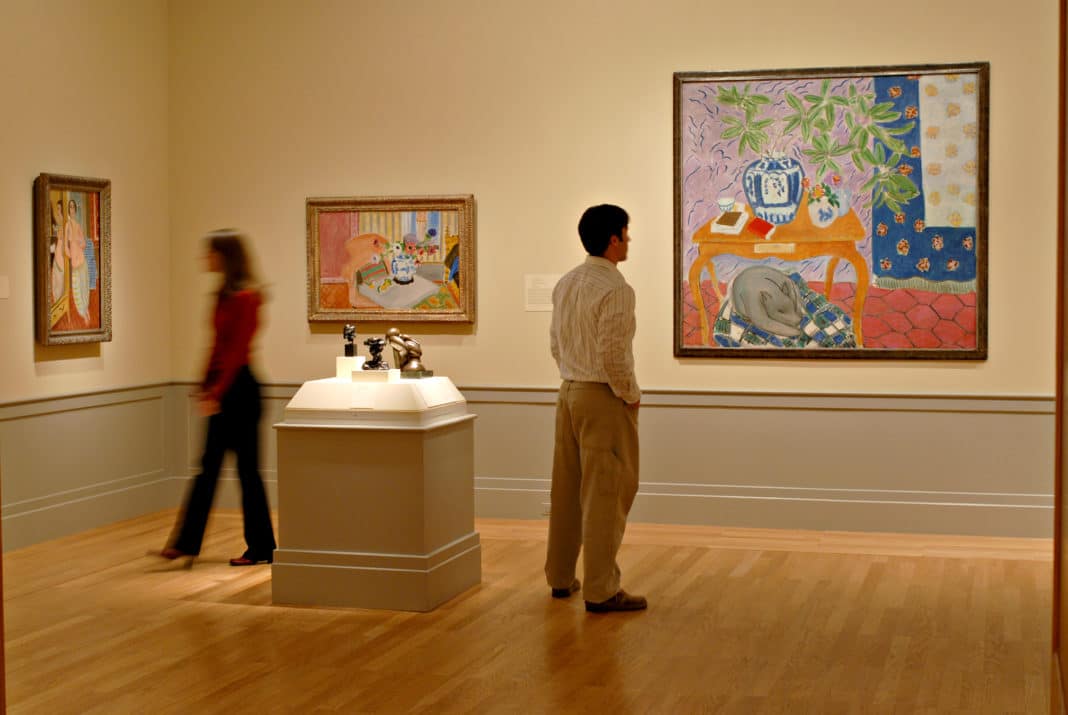 Credit: Howard Korn
Founded with a single painting in 1914, today the Baltimore Museum of Art contains over 95,000 works of art. It's also one of the largest public holding of the works of Henri Matisse. Entry to the BMA is free for everyone, every day. They are open regularly from 10 am to 5 pm, Wednesday through Sunday.
In addition, you will find a Sculpture Garden also open from Wednesday through Sunday from 10 a.m. until dusk unless the temperature is 94 degrees or higher (hot summer, we know) or if the temperature is 40 degrees or lower. If you are planning to visit, check the phone number listed here. Make sure to call ahead and check the forecast too.
5. Explore Your Artistic Side at the School 33 Art Center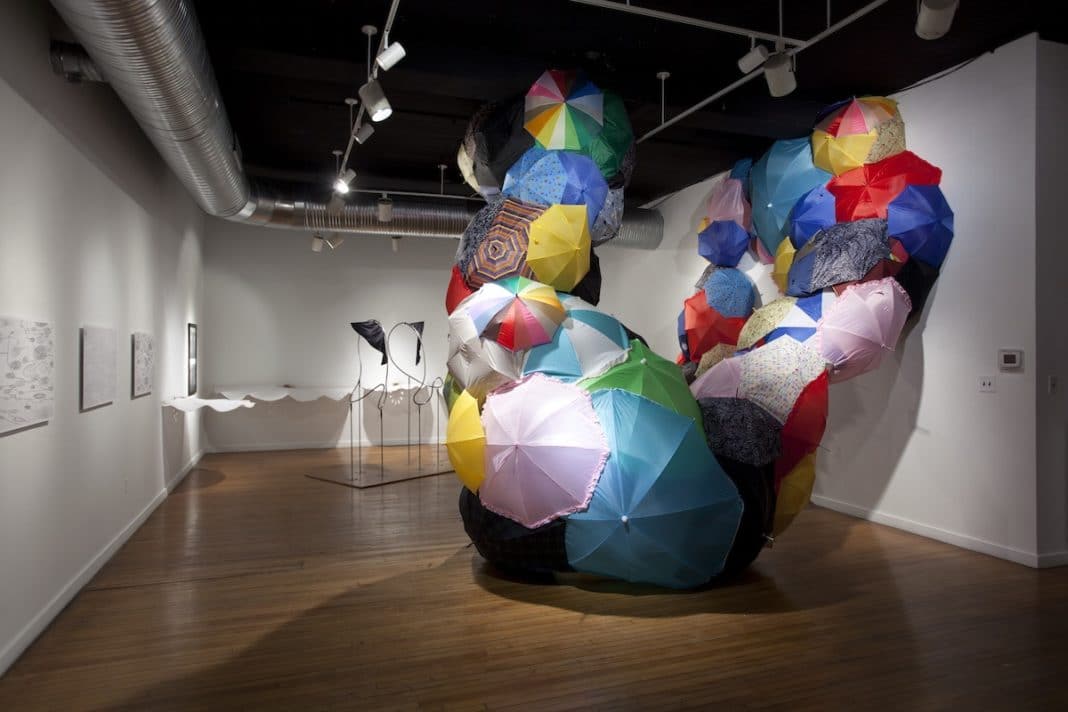 Tap into your artistic side at the School 33 Art Center. One of our favorite free things to do in Baltimore is come and explore their exhibitions. Here, you'll find one of the most beautiful exhibitions showcasing pieces from the mid-Atlantic. For over thirty years, this center has served as the bridge between artists, their contemporary works, and the viewing public. Through various exhibitions, classes, workshops, and special events, the folks at School 33 work to secure a future for the arts in the city.
Since its founding in 1979, the School 33 Art Center has served as a haven for culture and free expression. Formerly known as P.S. 33, this building has been a part of the city landscape since 1890. A critical part of Baltimore's architectural heritage, its renovation the 1970s exemplified the City's desire to revitalize unused urban resources.
6. Dive into a World of Books at the Beautiful Enoch Pratt Free Library
As you walk through the doors of this beautiful structure, it's humbling to know that generations of learning occurred here. At more than sixty years old, Enoch Pratt enchants bibliophiles of all ages and interests with its sweeping collection of books. In fact, it's so immense that it spans an entire city block in its length. Can you believe it?
This library is one of the city's first to be constructed with an accessible street entrance. Explore the city and then head on inside. There are plenty of things the whole family can do here. The library's multiple branches offer free classes, musical performances, story time for the kids, and special guest speakers all throughout the year. When it comes to free things to do in Baltimore, you really can't beat what the Enoch Pratt Free Library has to offer up.
7. Take a Short Tour of the Baltimore Basilica
Did you know that the Baltimore Basilica was the first metropolitan cathedral to be built in the United States? This historic site contains some of the most stunning neoclassical architecture, a 17th-century organ, captivating artwork, and more.
Also known as The Basilica of the National Shrine of the Assumption of the Blessed Virgin Mary, was also one of the first major religious buildings to be constructed after the U.S. Constitution was adopted. But that is not all. As a co-cathedral, it is also home to one of the seats of the Roman Catholic Archdiocese of Baltimore as well as holding the title of a national shrine. So needless to say, you have to add this stop to your list of free things to do in Baltimore.
Family-Friendly Activities
8. Enjoy a Pirate Story Time Experience with the Urban Pirates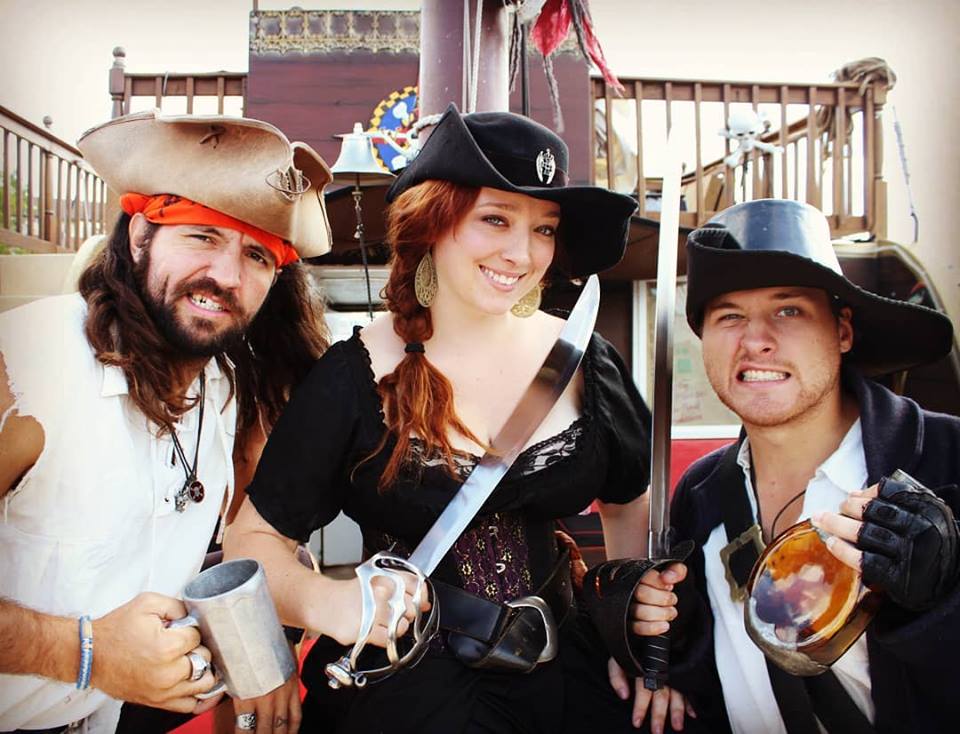 Credit: Urban Pirates / Facebook
Climb aboard Baltimore's very own pirate ship, the Fearless. The kids will absolutely love this storytime experience, filled with shenanigans and tall tales from the Urban Pirates. You'll find the ship located in historic Fell's Point. A group of pirates is waiting for your arrival. So come on down and take a trip back in time – all without even leaving the port. The captivating stories of pirate history are told every Friday at 9 a.m. all summer long.
9. Tour Ships at Baltimore's Inner Harbor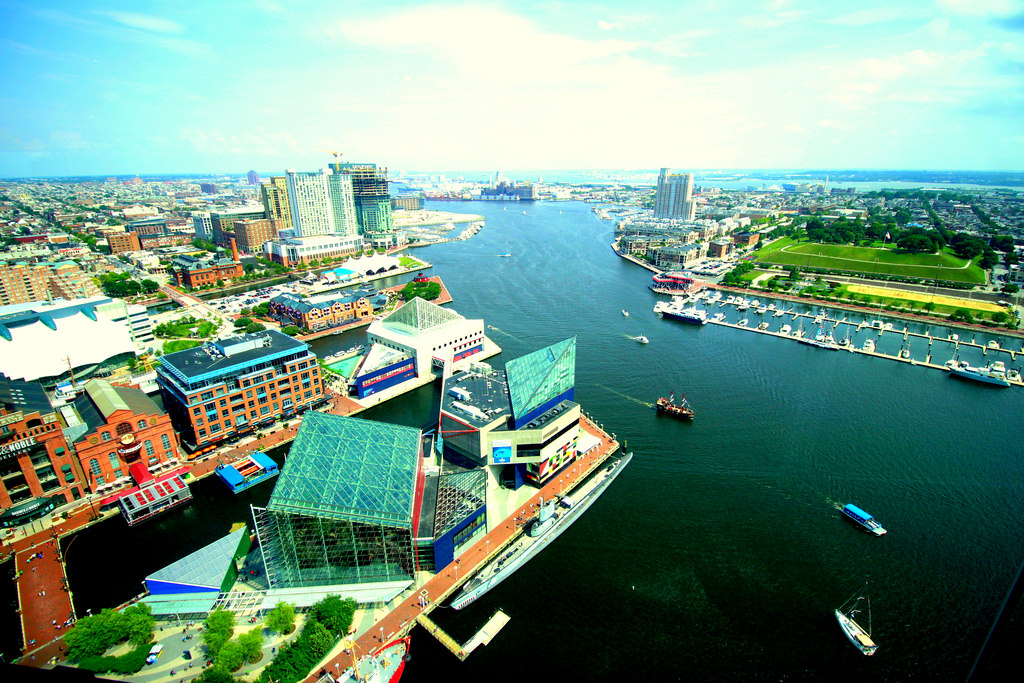 Here's another boating experience for your pleasure. Albeit, this one is catered a bit more towards adults. You'll learn about the fascinating maritime history of massive ships that once sailed Baltimore's open harbor. Around twenty-four ships come by here every year. You'll find everything from tall ships to naval vessels and everything in between. Perhaps the most famous boat to visit is the Pride of Baltimore II. For a list of incoming ships, click here.
10. Spend a Relaxing Afternoon at Pierce's Park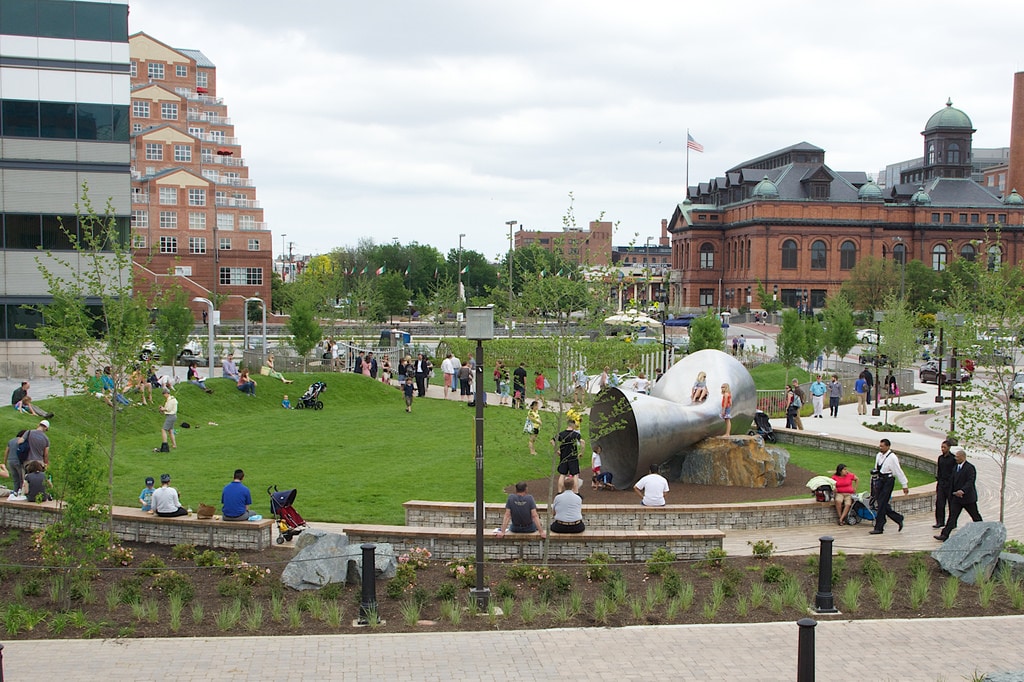 Are you looking for a day to catch up on that much-needed R&R? Head over to Pierce's Park. Find a shady spot, spread out a blanket, and dive nose first into a good book. This is also a prime picnicking spot, just saying. We also love that despite its peaceful atmosphere, here the history runs deep. Pierce is so much more than just a park to take the kids and your dog.
It's also a place of imaginative hands-on discovery. Kids can literally interact with works of art and sculptures. Everything is intended for climbing and active play. Homonyms are carved into the sidewalk. Heck, there's even a musical fence. Let the kids play while you read or catch up and browse for that beautiful beach to visit tomorrow and the perfect place to grab dinner and drinks tonight from your phone. You'll enjoy free WiFi thanks to the nearby Pier 5 Hotel.
11. Drop in on for a Family Art Class at the Creative Alliance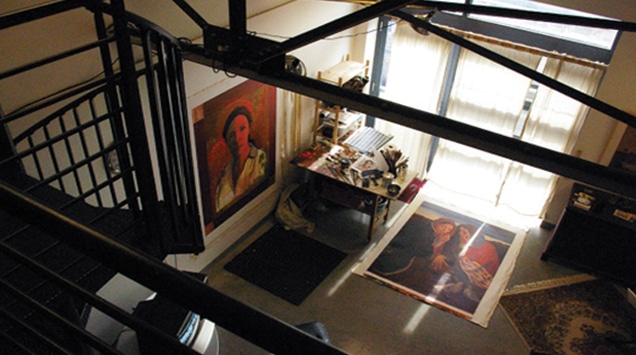 Credit: Creative Alliance
Are you and the family ready to create your next masterpiece? We're talking framed on the fridge kind of stuff. Drop in on one of Creative Alliance's many family-oriented art classes. You'll find these fun events held over at the Patterson Movie Theater. Kid-friendly art projects are offered every Saturday from 12 pm to 3 pm.
Taking a class here is one of the most fun free things to do in Baltimore. Plus, any kind of artwork you create is so much more meaningful than any souvenir you could buy while you're traveling. The best memories are the ones you take time apart to savor and create.
Fun Attractions
12. Federal Hill Park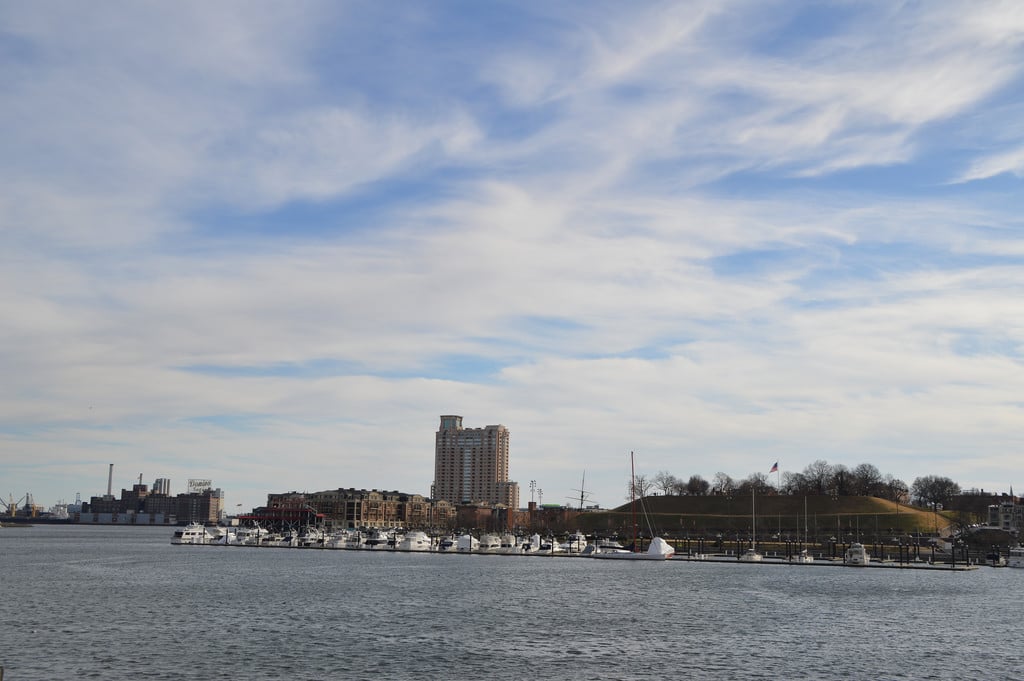 Photographers, listen up. Federal Hill Park offers some of the most beautiful city views. Post up on a park bench and just take it all in. The best things in life are free. Just blocks away from the harbor, you'll enjoy beautiful views whether you visit day or night. One of our favorite ways to enjoy the park is with a cup of morning coffee to catch the sunrise. As the warm glow of the sun paints the sky, the growing skyline catches the light, shimmering off the glass windows of each building.
Bring a picnic if you'd like. As you sit and admire your surroundings, your appreciation will only grow with knowledge of its background. Federal Hill Park was also a key overwatch position during both the War of 1812 and the Civil War. After you've spent a few hours lounging on the grassy knoll, it's the perfect time to explore the nearby neighborhood.
Cobblestone streets will lead you to find a slew of locally owned restaurants and fun shops to poke around in. One of our favorite things to do is to hit up the Cross Street Market. Grab some seafood for dinner and stick around until the night puts a lively spin on things after dark.
Go and Enjoy all the Free Things to Do in Baltimore
We hoped that we helped to make your trip planning a little bit easier. There are so many fun, free things to do in Baltimore for people of all ages and those with varying interests too. If you have any questions or comments for us, we'd love to hear from you. Feel free to drop us a message in the comment section below.
Related Article: Things to Do in Washington DC With Kids: Hint, They're All Free