Don't worry if you only have a weekend to visit New York City—this short amount of time is enough to give you a glimpse of what it's really like to live in the Big Apple. The city is one of the biggest and busiest places in the world, so you know you won't run out of things to do and places to see. Finding a place to stay won't be a problem either. There are many hotels and apartments you can choose from depending on your budget and where you want to be.
Here are some of the top New York hotels and neighborhoods to stay in for a weekend break:
1. The Moderne at Midtown New York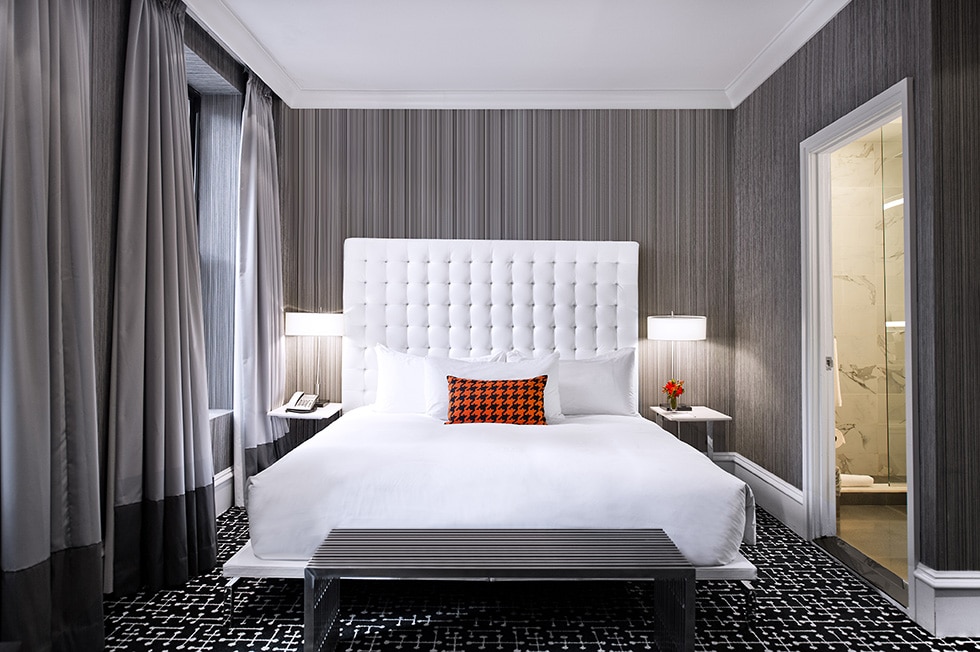 Credit: The Moderne at Midtown New York
If you don't mind the hustle and bustle and want to be in the heart of the city that never sleeps, any hotel in Midtown will work for you. USA Today lists The Moderne as one of the best places to stay in NYC. It's just a stone's throw away from popular destinations like Times Square, the Theater District, and Central Park, and is also close to Radio City Music Hall and the Ed Sullivan Theater.If you're looking for a weekend filled with arts, music, and acting, this is the place to stay. This chic art-themed boutique hotel has 34 beautifully designed guest rooms with modern furnishings and an array of personalized services that are perfect for a quick weekend getaway.
You can also check out the historic Ace Hotel New York, which is one of the city's most iconic establishments. We have already written about why the Ace Hotel is great, especially if you're coming over on Memorial Day. 
2. Distrikt Hotel New York City at Hell's Kitchen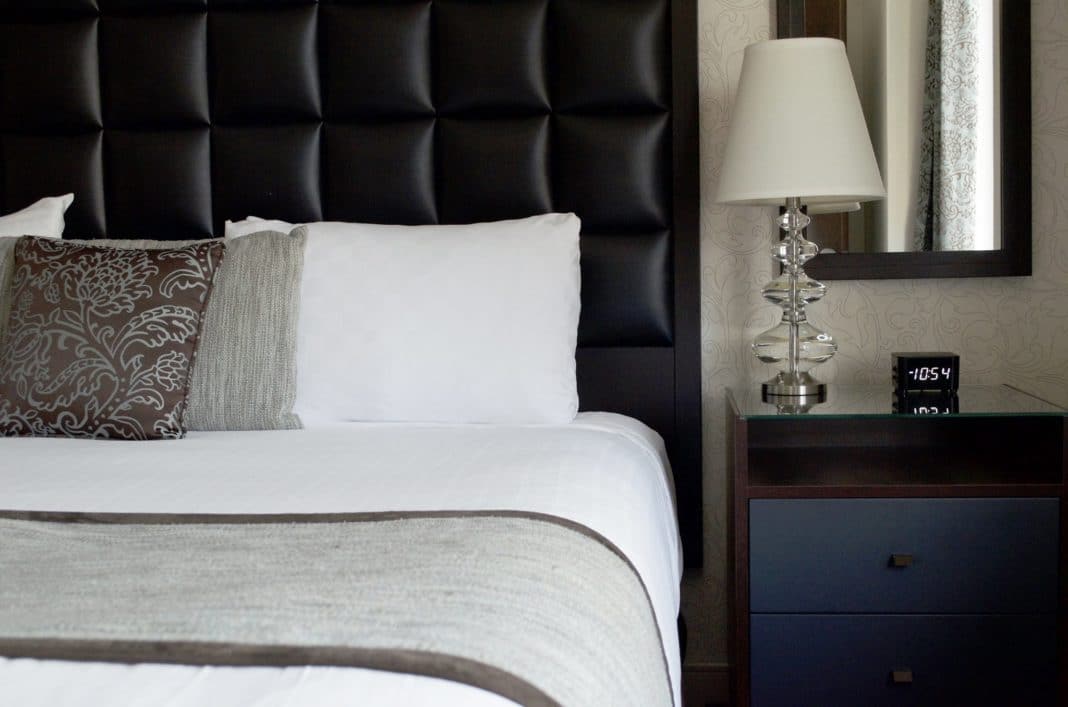 Credit: Distrikt Hotel New York City / Facebook
For more theater and arts, you can book a weekend stay at Distrikt Hotel along Hell's Kitchen. This neighborhood is known for its selection of restaurants and beautiful flea markets. The area also offers a nice choice between fine dining restaurants and affordable eateries since it's near the theater district. David Sokol from NYC Official Guide shares the must-see things you can do in Hell's Kitchen, such as watching an experimental drama or checking out the exhibits at The Intrepid Sea, Air & Space Museum.
After a day out, come home to your room at Distrikt Hotel, which has all the simple luxuries any modern traveler is looking for: cloud-like beds, smart technology, attentive service, and good food.
3. World Center Hotel at The Financial District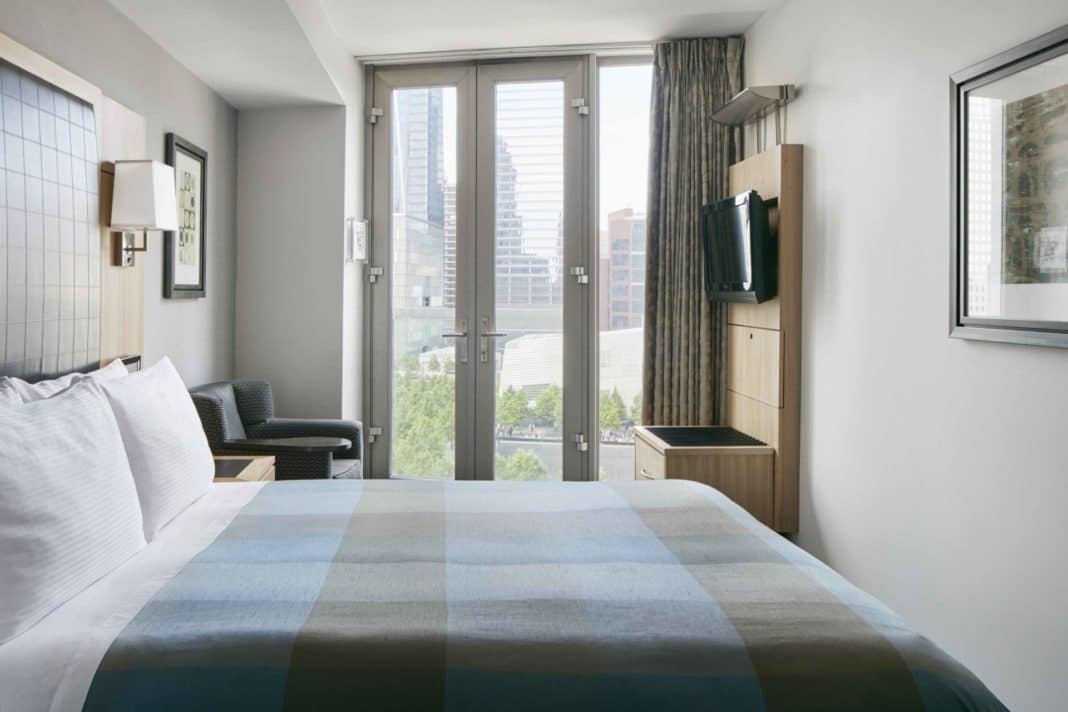 Credit: World Center Hotel
For professionals in New York for business, it is recommended to stay at the World Center Hotel in the Financial District. This part of New York is best for people who like their peace and quiet—especially at night. The district is at the southernmost tip of Manhattan and is great for a relaxing weekend after a full week of meetings. The World Center Hotel is a good choice if you like waking up to a view. It is next to the Hudson River and the New York Harbor. The hotel has high-tech amenities and some of the best restaurants in the city.
4. Renting an Apartment in SoHo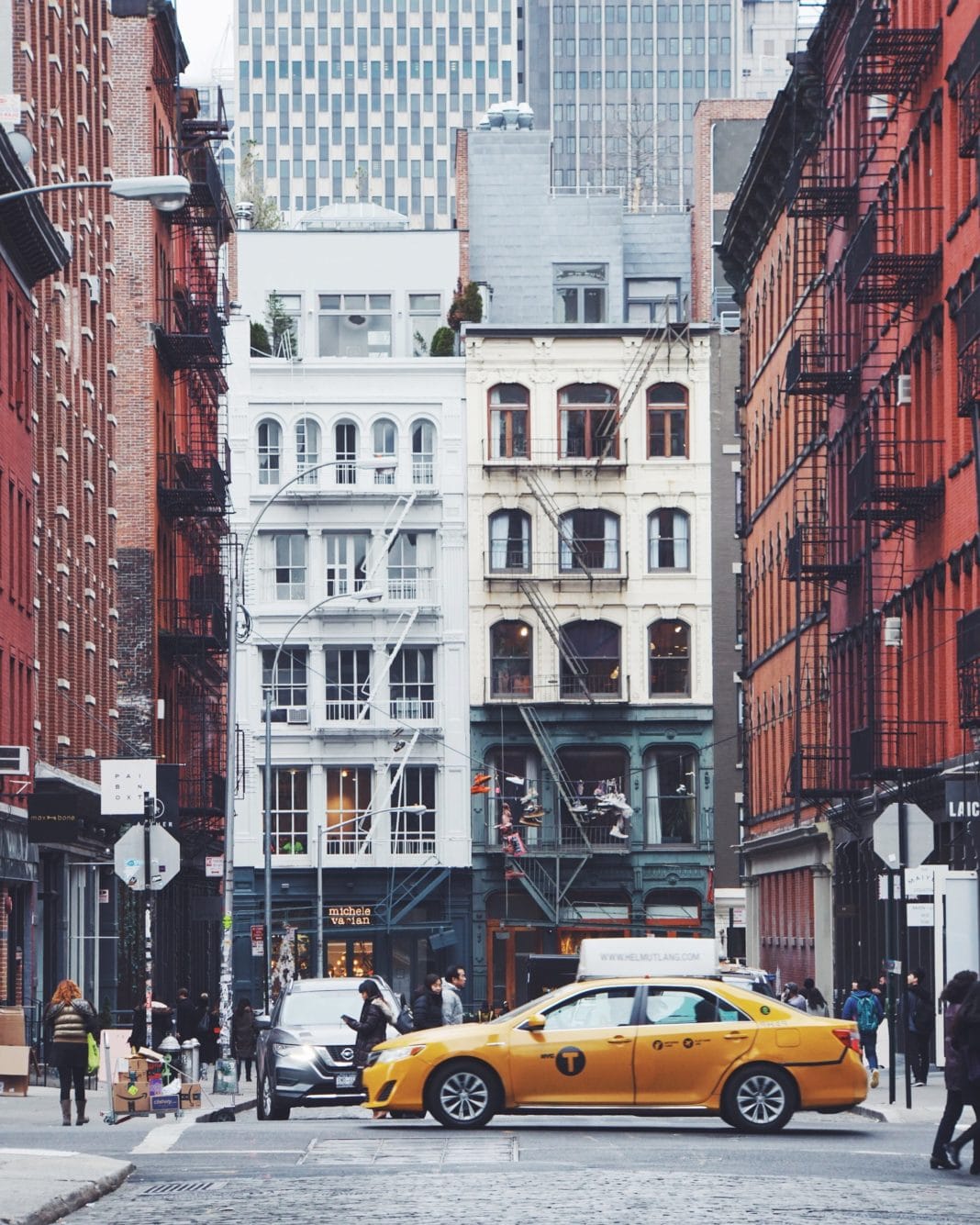 SoHo is ninth on Business Insider's list of the 15 best neighborhoods in New York, with the site calling it the trendiest in Manhattan due to its upscale boutiques and restaurants. To really get a sense of what it means to live the New York high life, rent out an apartment in SoHo for your weekend break. If you search around you will be able to find some great deals that are cheaper than spending a night in a top hotel. Just don't get too used to the idea of staying here permanently, as the prices are astronomical. Some apartments cost as much as $10,000 a month to rent. To buy a property would be even more costly with New York infamous for its sky-high property prices.
In an article published by Yoreevo on New York City transfer tax, they state it generated $1.5 billion for the city in 2015 (a figure that has no doubt risen since). So if you're visiting New York over the weekend to find a property (lucky you!), be aware that it is a very expensive place to live. For the rest of us, we can only dream of living in a swish apartment in SoHo.
5. Lex Boutique Hotel at The Flatiron District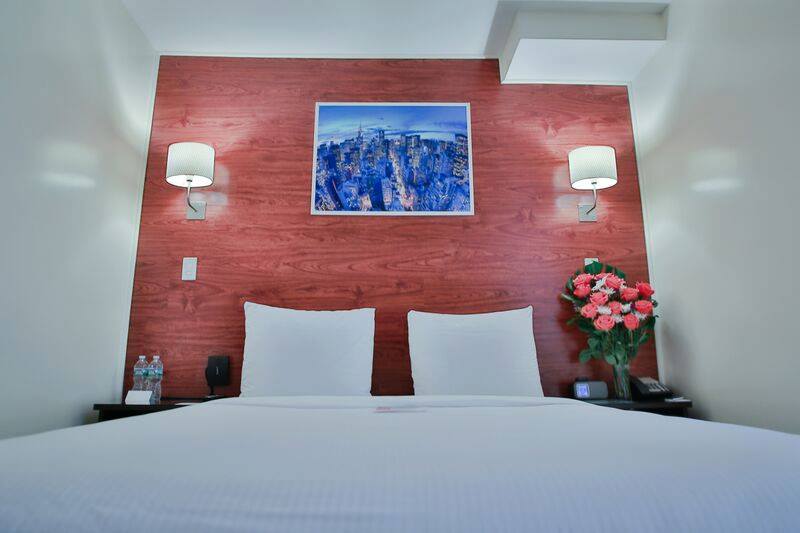 Credit: Lex Boutique Hotel / Facebook
This is where budget travelers go—especially if you're the kind who likes a centrally located neighborhood near great shopping destinations. Within Flatiron District are Madison Avenue, Gramercy Theater, and the Museum of Candy. After exploring the city sights you can stay at Lex Boutique Hotel for the weekend. The hotel is one of the few establishments in central Manhattan that won't break the bank, making it perfect for visitors who don't plan to spend much time indoors.
Which of these New York neighborhoods and hotels will you stay in during your next trip to the city?
Share your top picks with us in the comments below! Already stayed in one of these before? We'd love to hear what your experience was like!
Related Article: ​9 Best Hotels in Chicago​​​