Watch history come to life in the City of Brotherly Love. Wondering what to do in Philadelphia? The options never run dry.
Did you know that Philadelphia was declared a UNESCO World Heritage Site in 2015? It's easy to see why. This city was – and is an integral part of American history. The founding dates all the way back to the late 17th century under the leadership of the British Quaker William Penn. When you're looking for what to do in Philadelphia, why not start at the source of it all?
Take a history lesson and visit original institutions like Independence Hall and iconic landmarks like the Liberty Bell. There's no better way to gain an understanding for history than immersing yourself in the midst of its memorials. You'll find museums dedicated to the U.S. Constitution, the American Revolution, and influential men like Benjamin Franklin.
A Quick History Lesson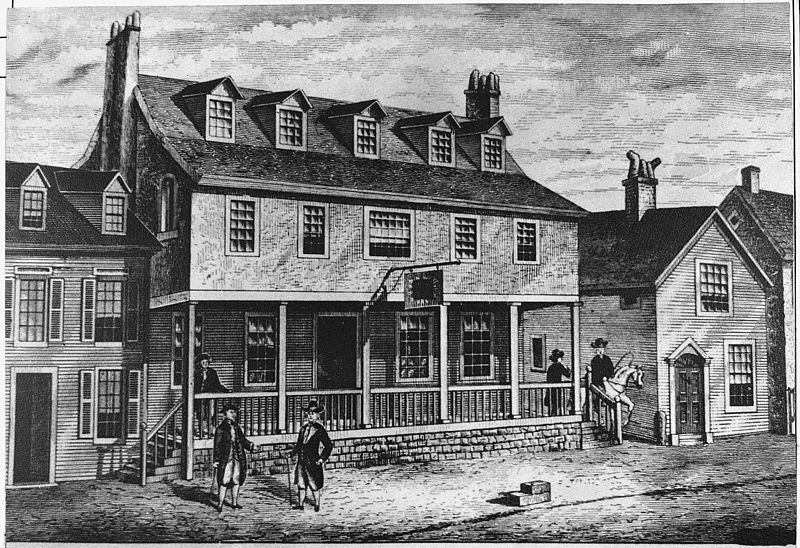 Moving on to the late 19th century, Philadelphia had established a reputation as the 'Workshop of the World.' Industries here were generating massive amounts of wealth, which in turn funded major projects. In addition, social and architectural experiments were underway.
The result of this synergy of innovation gave way to buildings like the Eastern State Penitentiary and beautiful parks like the Magic Gardens. Wander around and lose yourself in the city. You will stumble upon place after place that makes for the best memories.
Urbanization – A New Type of Beauty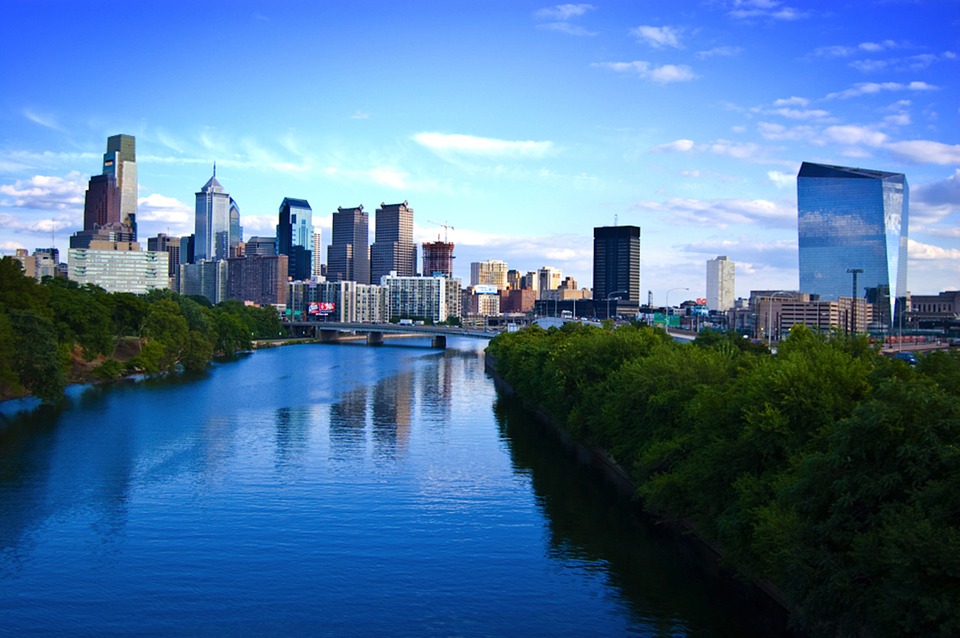 Back in the 1900s, there was a period of time when Philadelphia slipped into an economic decline. But cliche as it may be, nothing lasts forever. The city came back with a newfound resilience, memorializing its spirit in works of concrete in an ever-expanding skyline. City works and neighborhood projects like the Mural Art Program have transformed this city into a wonder of street art. Art and architecture have become synonymous with the culture.
Even so, the old is effortlessly juxtaposed with the new. Old brick buildings stand as a reminder of how far the city has come. Talk a walk through the University of Pennsylvania campus and you'll see just what we mean. Just nearby the lush greens of Fairmont Park stand to show that there is still so much natural beauty to be appreciated here too.
So, when you are wondering what to do in Philadelphia, just take a look around. The answer to your questions is anything and everything. This city offers nothing short of pure magic.
A Diverse Culinary Scene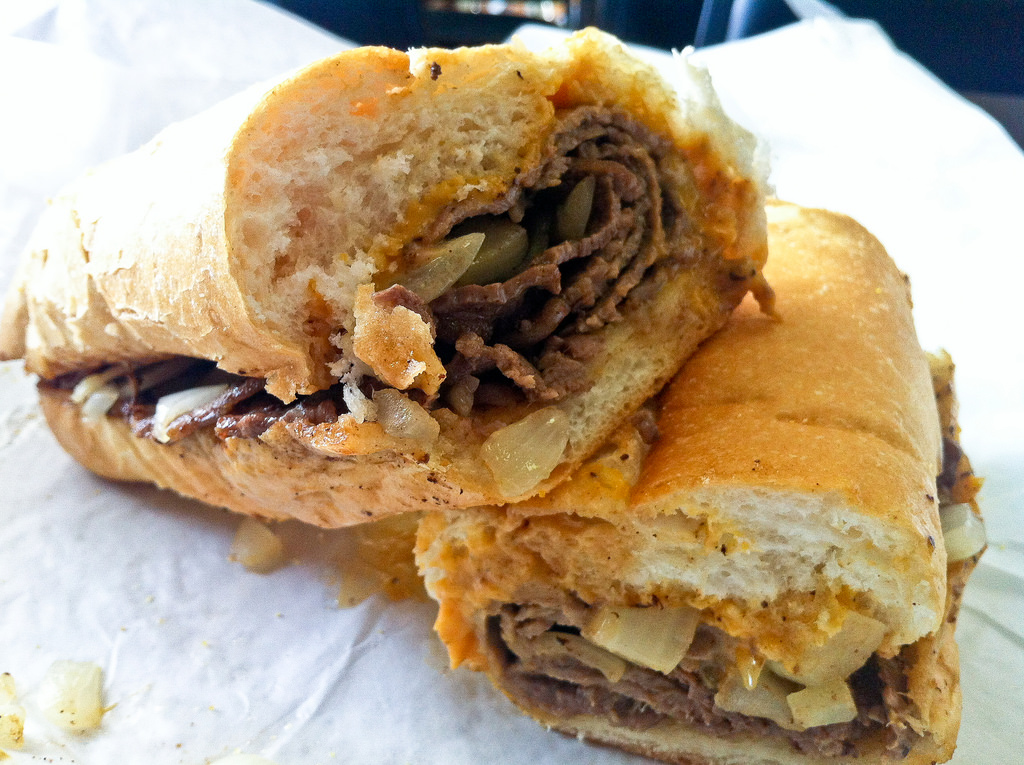 One of the things we appreciate the most about Philly is its diversity. You'll never find this characteristic reflected better than in the food scene. Whatever you are craving, you will find it here. Every type of flavor is embraced. Enjoy artisan pizza one day and an Amish breakfast the next. One street will offer up the best spicy Asian noodles you could dream up and another amazing Mexican street tacos. What food are you craving the most?
What to Do in Philadelphia When You Visit
1. Immerse Yourself in History at Independence National Historical Park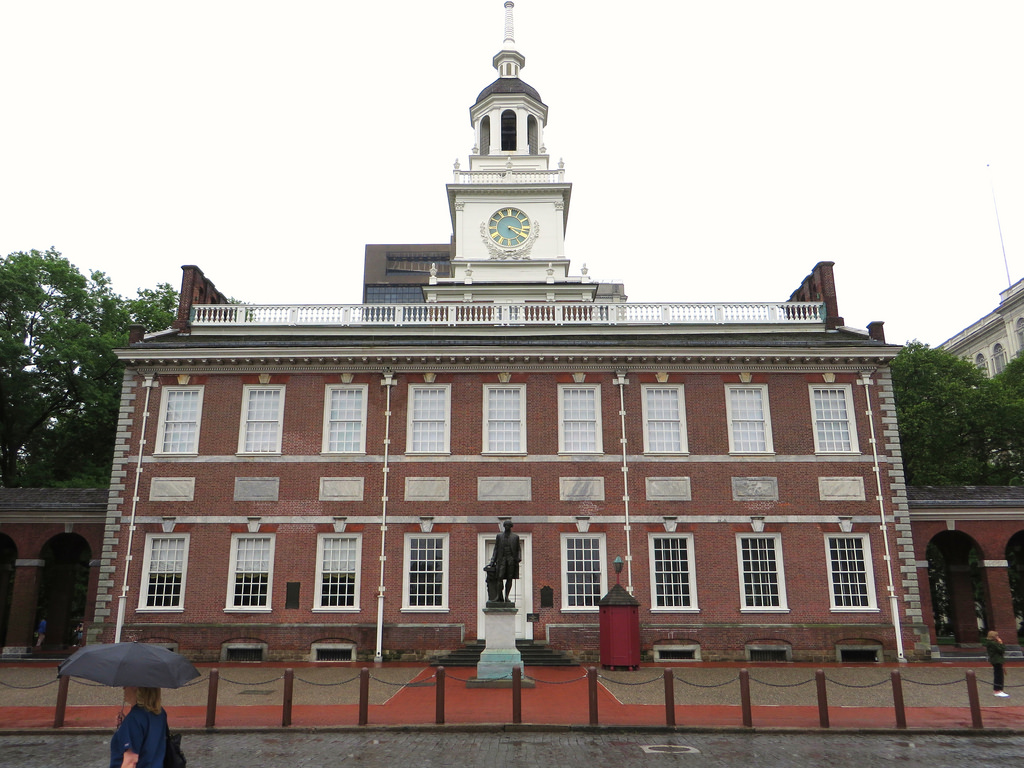 Whether you are a history buff or not, when you first land and are wondering what to do in Philadelphia, this should be it. Dive right into Philadelphia's story; we guarantee you will get a greater appreciation for it. This L-shaped runs through the city between 6th, 2nd, Walnut, and Arch Streets.
This site serves to protect and preserve the foundations of the American endeavor by honoring the history and traditions of our government. Here, you will gain a better understanding of how the Revolution fomented and the seeds of the American institution bloomed. Besides offering up a detailed look into our nation's backstory, the scenery adds a perfect cherry on top. Everywhere you turn, you are surrounded by gorgeous shaded lawns, radiant sunlight, and in the warmer months, actors performing in the park.
2. Spend an Afternoon at the Philadelphia Museum of Art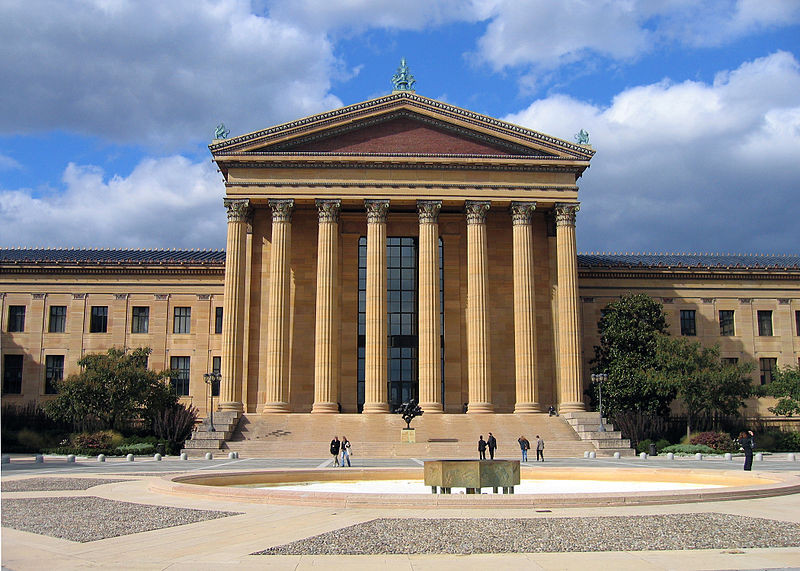 While it might look like a Grecian temple, this is the city's premier museum. The Philadelphia Museum of Art houses a mind-blowing collection of art. Asian art, impressionist pieces, modern pieces from Picasso, Matisse, and others. Particularly notable, you will find special galleries dedicated to architecture, including Medieval works, Chinese and Indian temples, and a Japanese teahouse.
But don't make the mistake of thinking you can see it all in just one afternoon. This museum is so large that your admission ticket covers two days of entry. You'll also be granted access to the Perelman Building, Rodin Museum, and two historic houses Mount Pleasant and Cedar Grove.
3. Visit the Barnes Foundation
If you've never been to the Barnes Foundation before, you need to add it to your list of what to do in Philadelphia. This museum is home to some of the world's greatest collections of impressionist, post-impressionist, and modernist works. The mission of the Barnes Foundation is simple yet admirable. They want to "promote the advancement of education and the appreciation of the fine arts and horticulture."
The institution's founder, Dr. Albert C. Barnes, firmly adhered to the idea that art transforms and enhances lives. The museum's diverse educational programs are based upon his teachings and one-of-a-kind collection. You can find his personal art holdings, flowers, rare trees, and more at the Barnes Arboretum.
4. Go See the Reading Terminal Market
Wondering what to do in Philadelphia on a rainy day? Visiting the Reading Terminal Market is always a great option for a daytime activity. This famous indoor farmer's market has been offering diverse fare, housewares, and area specialties since 1892. As one of the nation's oldest and largest public markets, Reading is certainly something special.
You'll find it housed in the National Historic Landmark building. If you're going to plan a picnic outdoors, stop by and get everything you need in this one-stop shop. An incredible selection of meats, cheeses, and fruits can be found here. You will find everything you need to create a memorable meal.
5. Take in the Beauty of Fairmount Park
As the largest municipal park in Philadelphia, Fairmont incorporates more than 9,200 acres of trails, woodlands, and wetlands. Take a scenic walk in one of the world's largest public parks. If you're wondering what to do in Philadelphia that's a little more low key, this is it. Take a walk, head out for an afternoon picnic, or go fishing off the pier.
Fairmont Park is home to miles of trails for horseback riding, off-roading, and hiking. Rows of mansions line the pathway to the entrance, housing Japanese tea ceremonies, and outdoor summer concerts. If you'd like to take a tour of some of the mansions, keep your eyes open for the Victorian-style trolley that will take you around.
If you can make it out in time for some of the end of summer concerts, you'll be pleasantly surprised to find some of the biggest names in music here. There is also an intermittent summer home for the famous Philadelphia Orchestra. Last but certainly not least, at the foot of the park's headway, you will find stunning rows of Victorian boathouses.
6. Swing by City Hall
Head over to Center Square to see a marvel of architecture. That's right. City Hall is so large that it takes up an entire block. You really need to add it to your list of what to do in Philadelphia. Standing at 548 feet high, it is the world's tallest structure without a steel frame. It's also the largest municipal building in the United States, housed in grand Second Empire style.
Way back in 1682, William Penn had penned out (all pun intended) his plans for the City Square. However, it took some 200 years for them to take full effect. The first city hall of Philadelphia was located off of 2nd and Market. Then, it was moved to 5th and Chestnut streets when the Independence Hall was built. Today's City Hall began construction in 1871 and took just a little over 30 years to complete.
While you're there, you should make reservations for the lookout tower. The observation room offers some of the best views of the city. Make sure to reserve in advance, as space is limited. The interior is gorgeous too.
7. Marvel at the Mural Arts Program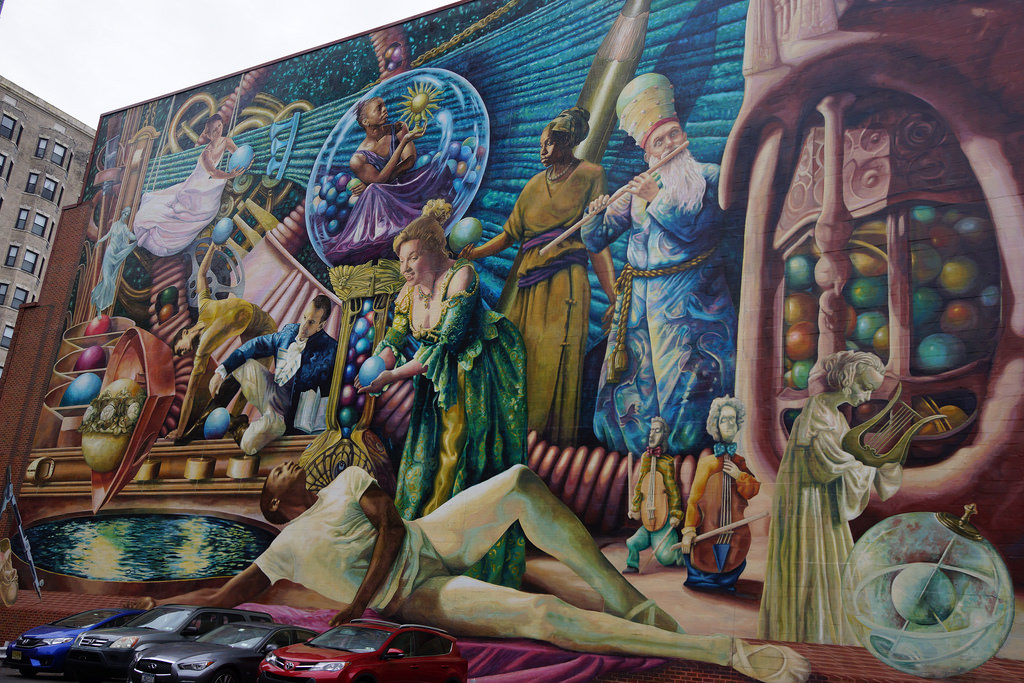 So, we briefly touched on the Mural Arts Program earlier but it deserves another look. Taking this self-guided tour, you'll get to see some of the city's most lovely pieces of public art. Should you be visiting between the months of April to November when it's a bit colder, you can also opt for a trolley tour. In the coldest months of the year, the city offers the Love Letters tour, which takes advantage of the subway system. This is one of our favorite things to do in the entire city.
8. Take in the Beauty of Philadelphia's Magic Gardens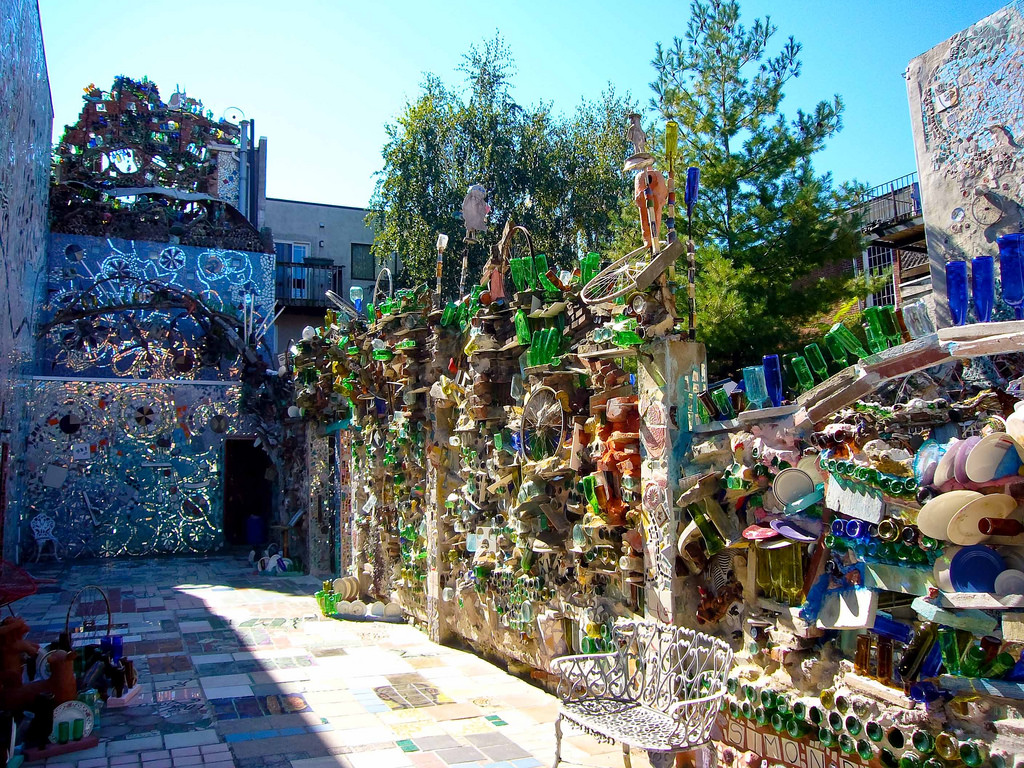 If you're wondering what to do in Philadelphia for the last leg of your trip, check out the Magic Gardens. You'll never see anything more beautiful and quirky than this nonprofit art museum. Running for half a block, it includes not only an immersive outdoor art installation but also indoor galleries.
The artist Isaiah Zagar created this space from random objects collected along his adventures. Old bicycle tires, hand-made mosaic tiles, glass bottles, and mirrors span the entire site. If you take a closer look, you'll also find that the Magic Gardens incorporate visual anecdotes and personal stories from Zagar's life, family, and community.
Also included, are references from other popular figures from art history. PMG has quickly become a unique travel destination for globetrotters from all over the world. Here, you can attend educational discussions and diverse public programming.
When You're Wondering What to Do in Philadelphia, Consult These Bucket List Items
We hope you enjoyed reading our article on what to do in Philadelphia. As a city with a rich cultural and historical background, even walking in the steps where giants once tread is an adventure. From museums to monuments, there is so much to absorb in the way of knowledge.
A growing urbanization juxtaposed with the old gives Philly a distinctive character. From diversity of thought, style, and cuisine, this place will challenge you to broaden your perspective and dig deeper. Isn't that what travel is all about?
Common Questions:
Are you looking for more information on travel on the east coast? Check out these articles for more information:
Questions and Comments
Do you have any questions or comments for us? If so, feel free to leave us a message below. We will be sure to get back with you soon.
Related Article: 10 Cool Things to Do in NYC