Come revel in the history of Texan independence. You'll find plenty of must-see San Antonio attractions for your list.
Welcome to San Antonio. While this Texas city doesn't get the hype of Austin or Dallas, it's a worthwhile visit in its own right. While tourists come to see the Alamo and Riverwalk, locals and more seasoned travelers dig a little deeper. At the heart of the city, San Antonio attractions showcase diversity and coexistence among cultures. There are so many places to explore. But how do you weed out the dud locations from the hidden gems? Simple. We've taken the guesswork out of it.
Here Are the San Antonio Attractions You Need to Know About
1. The Alamo
Okay, so a lot of tourists go here. But while you're in the city, the Alamo is one of the San Antonio attractions you just have to go see. Actually, this isn't so much a tourist attraction as it is a pilgrimage for history enthusiasts. At the main building, you will find the Shrine. Start here for a free history walk around Calvary Courtyard where you'll hear details about the historical events on site.
Browse through the museum over in the Long Barrack. In times past, it served as a residence for Spanish priests and eventually as a hospital for Mexican and Texan troops. At the front of the fort extending beyond the chapel, you will find more details about the fight and have the opportunity to join a one-hour Battlefield Tour. You can also opt for a 33-stop audio tour for $7 if you prefer a self-guided walking tour.
2. River Walk Walkway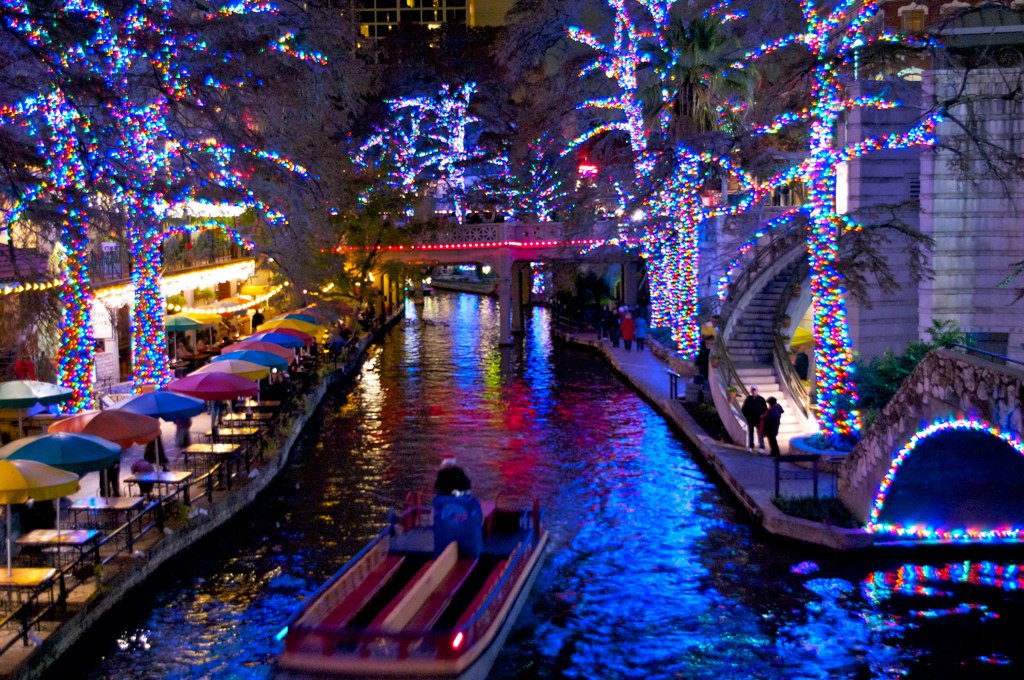 Experience a little slice of Europe inside the great big state of Texas. There's no denying the popularity of the River Walk among the San Antonio attractions. This isn't your run of the mill place for a stroll. As you explore, you'll find charming canals and pedestrian streets that run like arteries through the heart of the city. For the best view, you can't beat going on the river cruise.
Perfectly manicured gardens and chic cafes line the shore near stone footbridges that jut out over the water. If you walk in the cool of the evening, you'll be able to find some scenic lookout points to yourself. In recent years, as part of an expansion project, you can now walk all the way to the King William District and even beyond there to the Spanish missions.
3. Pearl District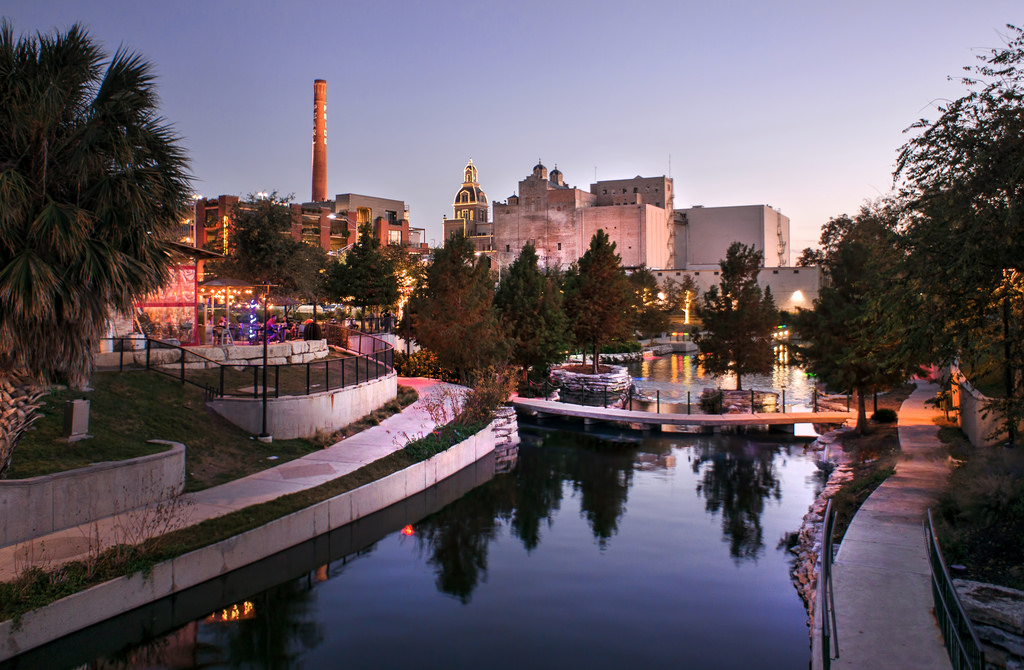 We're sure you've heard of the up and coming Pearl District. Today, it's one of the hottest spots among all the San Antonio attractions. To put it simply, city planners have developed the equivalent of a mini neighborhood within the confines of a large, old brewery. Pearl Brewery operated here from 1883 to 2001. For years, the area was designated a no-go zone, leaving an eerie expanse of land open just north of downtown.
Over the past ten years, the area has been repurposed into a micro-district. The cool thing is that many of the original historic structures still remain. For example, the old bottling plant has been converted into a food hall with vintage equipment strewn around the scene. Brewery tanks now serve as rainwater collectors and containers for herb gardens.
It gets even better. Chef-owned restaurants, family-owned shops, and quirky cocktail bars are all situated into a compact 22-acre site. In a short amount of time, the Pearl District has become the city's trendiest neighborhood.
4. Briscoe Western Art Museum
Credit: Briscoe Western Art Museum
This modern museum houses art and artifacts reflecting the history and culture of the American West. This collection of art definitely champions quality over quantity. No sooner did it open its doors in 2013 then people began to flood in. Here, you will find photographs from the 1800s showing Yosemite National Park, Native American weaponry, landscapes, taxidermy, spurs, and more. We particularly love the large diorama of the fall of Alamo. Should you be interested in taking a guided tour, you'll find them available on Fridays at 10:30 am.
5. McNay Art Museum
Credit: McNay Art Museum
Here's another art museum for your viewing pleasure. While Briscoe is home to Western exhibits, McNay hosts famous works from some of the world's most celebrated artists. Paintings by Van Gogh, Picasso, Matisse, O'Keeffe, and Cezanne grace the walls. Throughout the museum, you will find American and European art spanning the time frame from Medieval to contemporary. It's all housed in a grand 1929 mansion with a modern addition.
6. Mission San Jose Church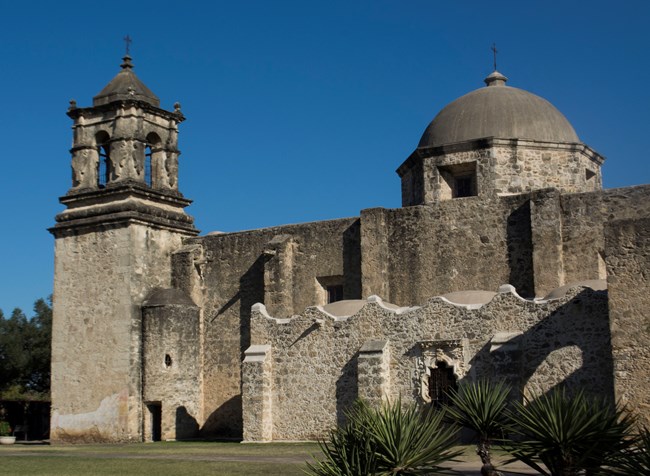 Founded in 1720, this Spanish style church is the largest of the city's five missions. It's also easily the most beautiful sight to see on the Mission Trail. Since it's a little more on the outskirts of things, you can easily get a sense of what life was like here back in the 18th and 19th centuries. Above its towering stone walls, sits the famous rose window, a stunning work of art. The best time to visit the Mission San Jose Church is Sundays at noon. You will get to observe a Mariachi Mass.
7. Natural Bridge Caverns
Come check out one of the best San Antonio attractions. Daily guided tours give travelers the chance to explore large underground chambers and see huge rock formations. The largest room inside the Natural Bridge Caverns is larger than a football field. As the largest commercial caverns in the state of Texas, there is much to be explored. The caverns get their name from the 60-foot natural limestone slab bridge that spans the amphitheater setting of the cavern's entrance.
Above ground, you'll find minerals, rocks, and rough-cut gems over at the Natural Bridge Mining Company Sluice. Besides checking out the rocks, you can also take a Canopy Challenge over 40 different obstacles on a four-story, sixty-foot course. Last but certainly not least, you will also find a zip line that will take you soaring over some of the most beautiful country scenery.
8. Historic Market Square (El Mercado)
Are you looking for a place to pick up some unique items and vacation souvenirs? Well, you've found it. The Historic Market Square spans three blocks of shops and restaurants. It's known for being the largest Mexican market in the country. Inside of the El Mercado, you will find everything from pottery to authentic wear.
Small mom and pop shops proudly display handcrafted items. Artworks, paintings, dolls, blankets, jewelry, dresses, musical instruments, and more are lined up in rows. When you've gotten all the shopping out of your system, go check out the Mi Tierra Café Y Panadería nearby.
This is a great place to grab lunch, dinner, a treat from the bakery, or simply just to look around. Mi Tierra Café Y Panadería has been making locals and travelers happy ever since 1941. Open 24 hours daily, this one of a kind joint is decorated with Christmas lights, fiesta flags, and serves up amazing baked goods. As if that wasn't enough of an atmosphere, musicians stroll through the restaurant. While you're there, make sure you check out the large mural of the Cortez family on the dining room walls.
9. New Braunfels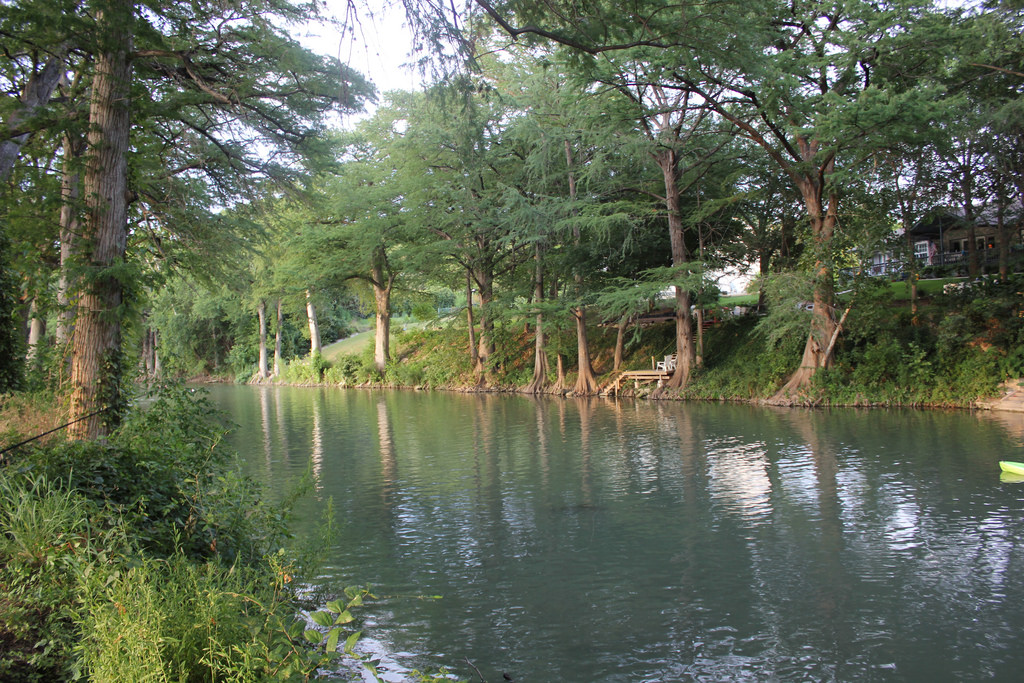 Escape the city with a day trip to New Braunfels. Only about 40 minutes east from the main San Antonio attractions, you'll find this little gem. We love this area for its blend of a small town feel with all the escape that you're seeking in nature. Find some solace and do a little exploring. It's all at your fingertips.
This historic area often hosts country music performances from some of the biggest names in the country. Here, the Gruene Historic District is one of the main highlights. Alongside it is Grist Mill, which has been beautifully converted into a riverside restaurant. Gruene Hall, the oldest building in America, is still in operation.
Live performances happen here every day, with appearances from the likes of George Strait, Garth Brooks, and Willie Nelson. Another can't-miss attraction is the General Store, which looks like something out of an old western movie. If you're lucky enough to make it out in the summer, there are so many activities to take part in. On hot days, you can take a tube and float down the river or swing by the Natural Bridge Caverns for a day full of adventure. And if you plan your day out and start out early, maybe you can do both.
Book Your Trip and Enjoy the Best San Antonio Attractions
We hope you enjoyed reading our article on the best San Antonio attractions. There is a whole world of options waiting to be explored. This city has a full culture and spirit. From touring historical sites to taking in some of the world's best art and exploring the great outdoors, the options never run dry here. Which one of the places on our list would you like to visit most? Let us know in the comment section below.
Common Questions
Are you looking for more information on travel in or around Louisiana? Check out these articles for more information:
Questions and Comments
Do you have any questions or comments for us? If so, we would love to hear them. Feel free to leave a message for us below. We will be sure to get back with you soon.
Related Article: The Top Things To Do In El Paso, Texas