Travel to the ten best wineries in Ohio during your Midwest expedition.
If you're a traveler who loves wine, visiting the best wineries in any destination can be very exciting. Though wine-loving travelers may consider going to Napa Valley to drink wine, Ohio has many wineries to discover. This Midwestern state contains various unique wineries that will appeal to every kind of traveler. While you're visiting Ohio, you might not know where to find the best spots to discover for wine drinkers. That's why we've created a list of the ten best wineries in Ohio. Read our article below to learn about the top locations for wine tasting to explore during your Ohio vacation.
1. Manchester Hill Winery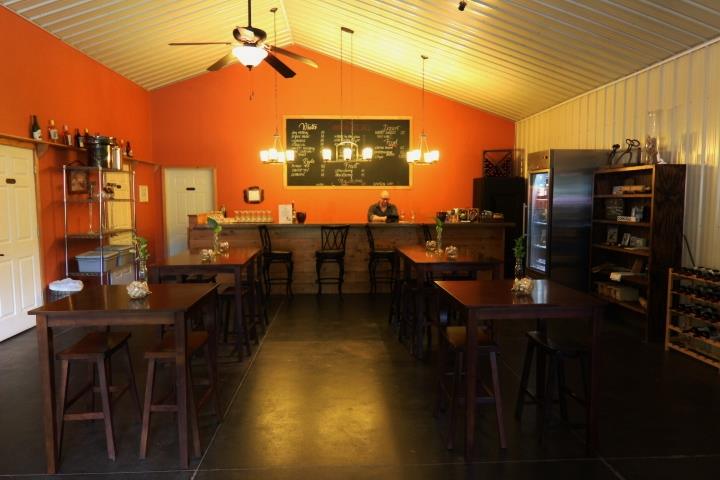 Credit: Manchester Hill / Facebook
This family-owned winery has been producing delicious wines since 2011. Located in Circleville, Ohio, the Manchester Hill Winery makes hand-crafted wines and ciders using regionally obtained fruits. As one of the best wineries in Ohio, Manchester Hill Winery offers travelers a wide range of delicious wines. You can order wine by the bottle, with flavors like Dry Riesling, Pink Catawba, and Blackberry representing great choices. Cider fans may also drink a glass or bottle of the crisp, refreshing drink.
If you're looking for a romantic weekend getaway in Ohio, you can book a room at the winery's properties. The Winery Cabin at Manchester Hill feels like a hideaway in the countryside, surrounded by farms and vegetation. Additionally, the Mitchell House, a short distance away from the winery, represents another room option. This bed and breakfast was built in the mid-19th century and contains multiple rooms for hosting wedding and anniversary parties.
2. Ferrante Winery & Ristorante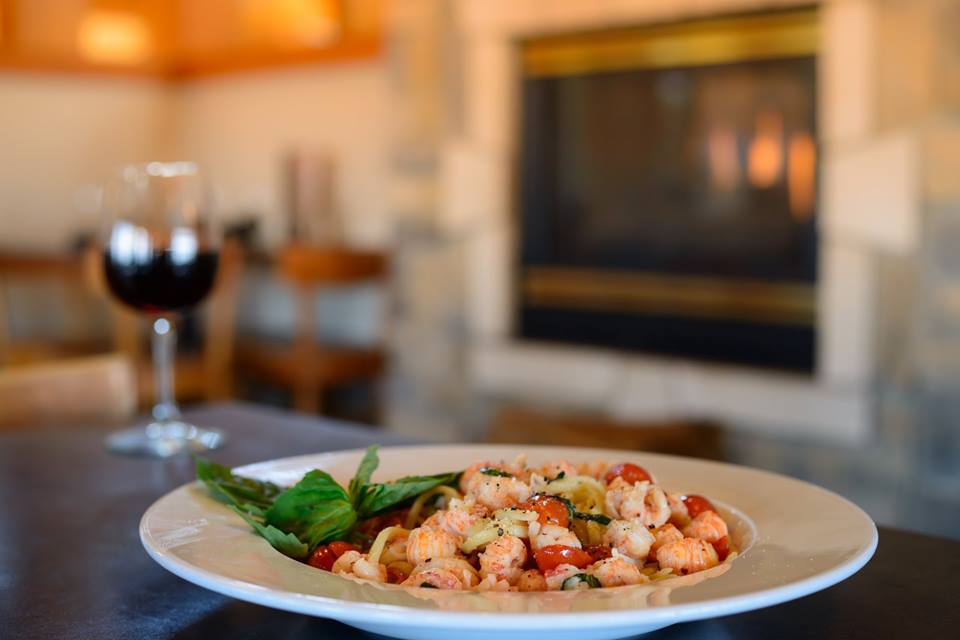 Credit: Ferrante / Facebook
Found in beautiful Geneva, Ferrante Winery & Ristorante represents one of the top wineries in Ohio. The Ferrante Family has been producing wine for many decades, allowing them to excel at their craft. When you visit this winery, you can find the winery, tasting room, and a full-service restaurant. Those who visit during the summer can enjoy sips of wine on Ferrante's outdoor terrace. As you sit outside and drink delicious wine, you'll get to appreciate views of the gorgeous vineyards.
At Ferrante Winery & Ristorante, guests can enjoy tasty Italian food while sipping on bold wines. This site remains ideal for those who want to eat a big meal and drink wine with friends and family. On the menu, you'll find tasty bites like Tomato Basil Bruschetta, Pizza Alla Margherita, and Spaghetti and Meatballs. Of course, be sure to order a glass of red, white, blush, or specialty wine from the winery's extensive list. These wines will pair nicely with a plate of pasta or a cheesy panini.
3. Heineman's Winery
Credit: Heineman's / Facebook
For multiple generations, Heineman's Winery has been cultivating grapes in the Put-in-Bay region of Ohio. This winery was founded in the late 1800's and has been producing wine for the most part ever since. Among other growers on the Lake Erie island, Heineman's grows over 50 acres of grapes. You'll find numerous kinds of delicious wine types here, such as Sweet Catawba, Chardonnay, and Burgundy.
From the middle of April to late October, travelers can take tours of the winery and taste delicious wine. In their gorgeous wine garden, guests may enjoy drinking various kinds of wine and share a savory cheese plate. At the Crystal Cave, tourists can also see the world's largest geode. This underground site contains walls covered in a blue mineral called celestite. These crystals, from small to large sizes, remain unique natural formations in this Ohio location. Tours of the cave occur from the beginning of May until the end of September. With its delicious wines and sites to explore, Heineman's remains one of the top wineries in Ohio.
4. Valley Vineyards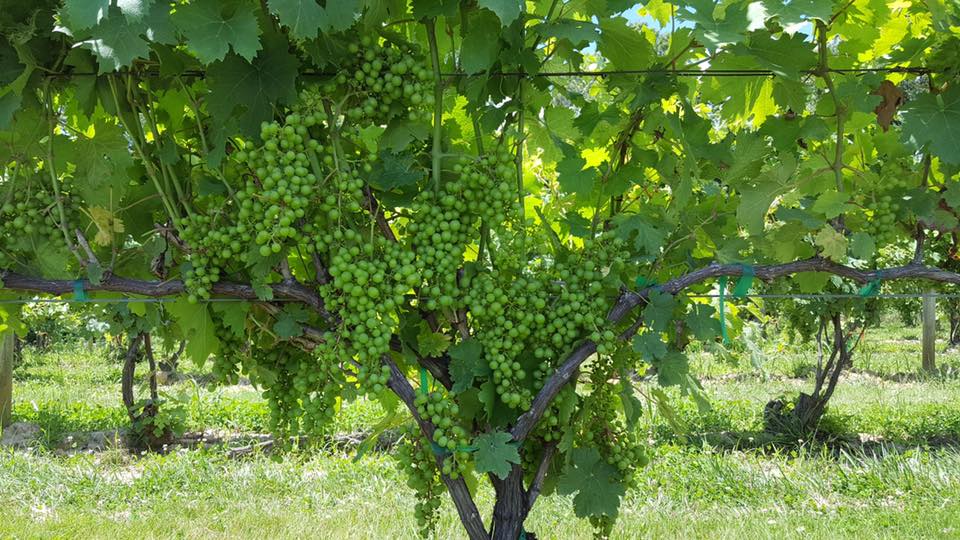 Credit: Valley Vineyards / Facebook
Within the Ohio River Valley Appellation, travelers can find Valley Vineyards. This winery, one of the best wineries in Ohio, sells award-winning wines that will satisfy your taste buds. Due to the glaciated soils in Morrow, Ohio, the environment produces some premium-quality grapes. At the Valley Vineyards Tasting Room, travelers may enjoy sips of dry and sweet wines, while eating pizza and cheese.
At Valley Vineyards, travelers can take a tour of the wine cellar and learn all about the wine-making process. One of the more popular things to do here involves taking part in a private cookout. This activity lets tourists enjoy grilled food indoors or outdoors while drinking wine and socializing with friends. When you book a private cookout, you'll get to eat foods like salmon, rice pilaf, baked potato, and salads. Those with a sweet tooth will particularly appreciate the dessert buffet.
5. Vinoklet Winery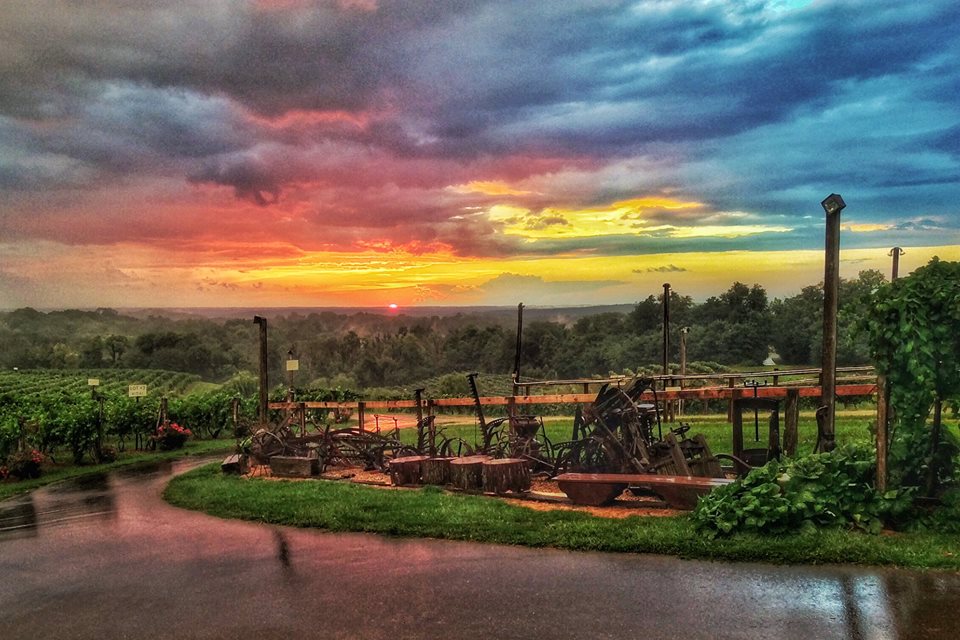 Credit: Vinoklet / Facebook
Cincinnati remains home to Vinoklet Winery, one of the top wineries in Ohio. Here, travelers can find a variety of things to see and do beyond drinking wine. Of course, travelers with a love for wine will not be disappointed when they come to this site. Delicious blends, like Brother Joe, which includes Cabernet Sauvignon, Merlot, and Cabernet Franc, remain bold and flavorful. Those who enjoy white wines should taste the Traminette, made with Traminette grapes and honey and floral characteristics.
Depending on the time of year that you visit, Vinoklet has countless events occurring at their winery. For example, on September 5th, travelers may enjoy all-you-can-eat spaghetti and meatballs during dinner. On October 14th, tourists may love visiting for the Fall Festival. This special day lets guests listen to live music, buy cool gifts from local vendors, and hang out with friends. Food and wine will be served as well, so you can have some tasty meals on this day.
6. Firelands Winery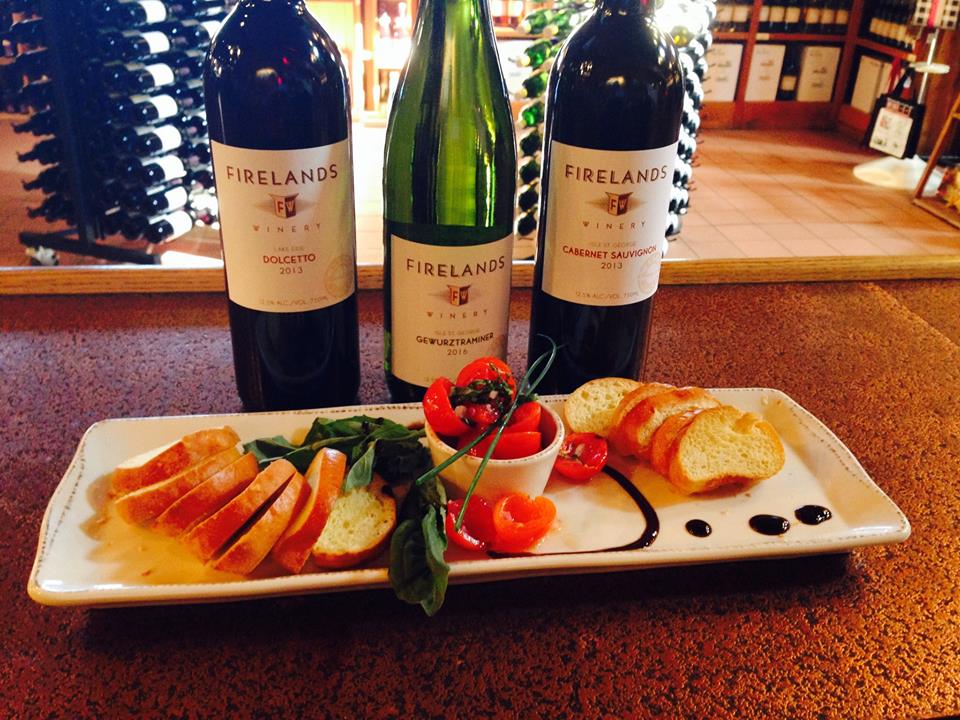 Credit: Firelands / Facebook
Looking for a premium wine-drinking experience? Head to Firelands Winery, one of the most top-notch wineries in Ohio. This winery has crafted nationally-renowned wines using grapes from their own local region of Ohio. Firelands continues to create new, innovate wines utilizing recent technologies and maintaining an extensive research process. The winery grows a huge array of grapes in their vineyards, lending to the production of various delicious wines.
Visitors can take a tour of Firelands winery, and from the balcony, see the cellars, bottling room, and champagne cellars. The wine boutique and gift shop also remain available for tourists to explore and buy unique gifts. White, red, pink, and sparkling champagnes may be sipped on here and purchased by the bottle. The winery's Firelands Gewurztraminer even won the Gold Medal for Best Buy by the Beverage Tasting Institute.
7. Debonne Vineyards
Credit: Debonne / Facebook
At Debonne Vineyards, found a short drive from Cleveland, wine-loving travelers may get to appreciate a huge variety of wines. Debonne Vineyards represents the largest estate winery in Ohio, with 175 acres of vineyards. Its setting in the Grand River Valley enables grapes to grow well, thanks to Lake Erie's effects on the climate. This also remains one of the most unique wineries in Ohio, as it opened up a micro-brewery as well.
When you come to Debonne Vineyards, you can plan to have a wine tasting during the winery's regular hours. Customers may choose from several tasting trays, which come with crackers, a souvenir glass, water, and almonds or chocolate. Fun events occur at the winery throughout the year. On certain Wednesday nights, for example, you can bring your dog to the winery. Part of the proceeds for wine purchased will be donated to a specific dog shelter or rescue.
8. Rainbow Hills Winery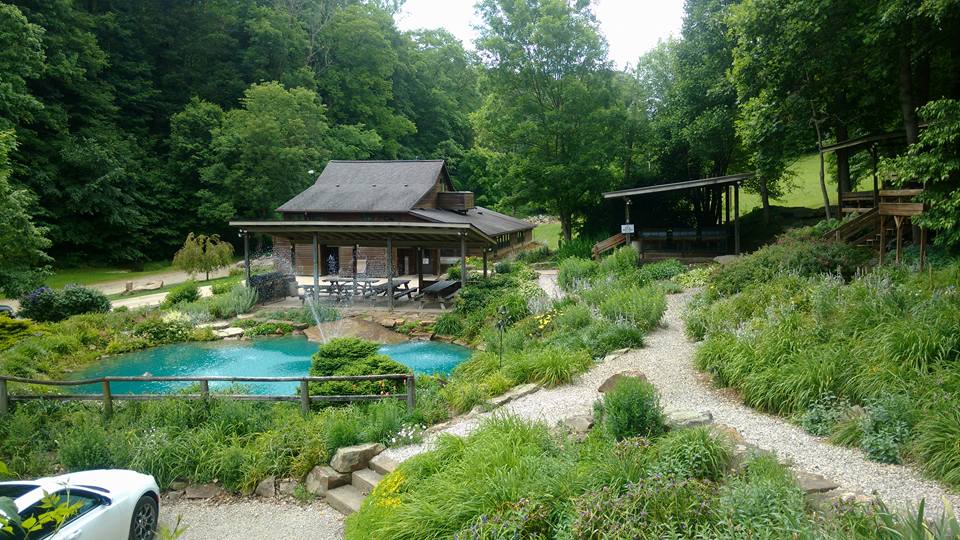 Credit: Rainbow Hills / Facebook
In cozy and quaint Newcomerstown, Ohio, Rainbow Hills Winery remains situated amongst gorgeous rolling hills. When you come to this winery, you'll get to appreciate nature as much as you can appreciate the wine. Outdoor decks that extend into the forest beyond the winery would be ideal for enjoying wine outside with friends. A pond on the grounds also tends to be popular for picnics underneath the sunshine.
Wine tasting can also occur inside the winery by the fireplace, or upstairs while watching the television. Stained glass art and other art pieces may be viewed throughout the winery. On the Rainbow Hills Winery wine list, you can find various bold reds and whites. If you want a relaxing weekend getaway, book a room at the vineyard's bed and breakfast. The Inn at Rainbow Hills has private rooms and beautiful views of the natural world that surrounds it. Be sure to check out this spot, as it represents one of the top wineries in Ohio.
9. The Hocking Hills Winery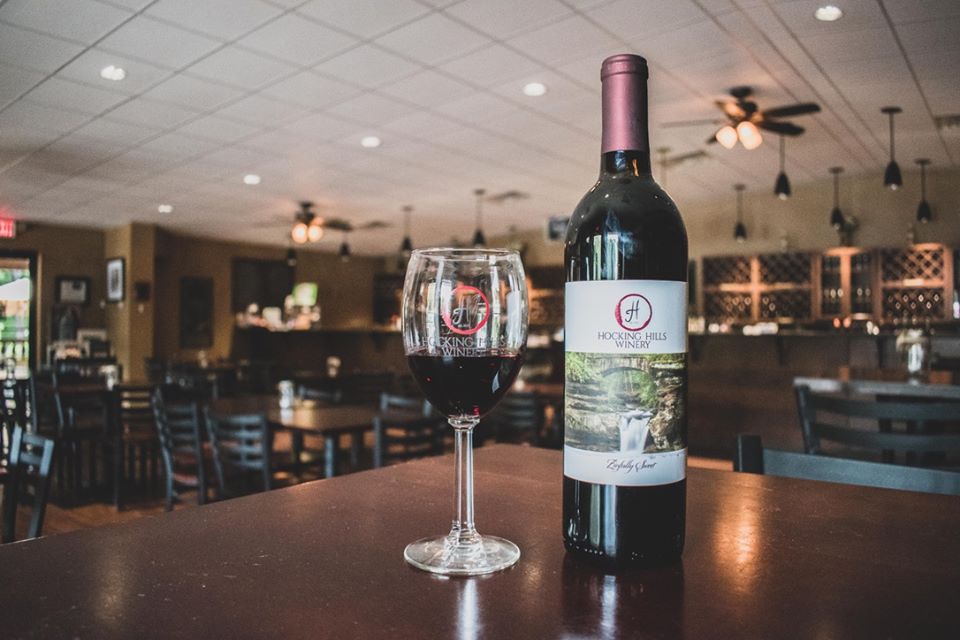 Credit: Hocking HIlls Winery / Facebook
With The Hocking Hills Winery, any wine-loving travelers will have an amazing time drinking wine and relaxing. This site remains a great place to enjoy an afternoon with friends and family surrounded by food and tasty drinks. Wines produced here have been locally crafted, so you'll be tasting the flavors of the Ohio region. Other wines also have international origins, though every beverage maintains a distinctly delicious taste.
The Hocking Hills Winery serves some amazing wines that taste delicious with food or on their own. The Trillium, a combination of Estate Grown Vidal Blanc and Estate Grown Traminette, tastes refreshing and crisp. As you sip on glasses of tasty wine, order a few plates of food. This winery has a fairly large menu, with items including a meat and cheese tray and veggie tray. You may also order meals from local restaurants, like Pizza Crossing. Hungry Buffalo also delivers food to the winery on the weekends. This location's cozy atmosphere and wine options make it one of the top wineries in Ohio.
10. South River Vineyard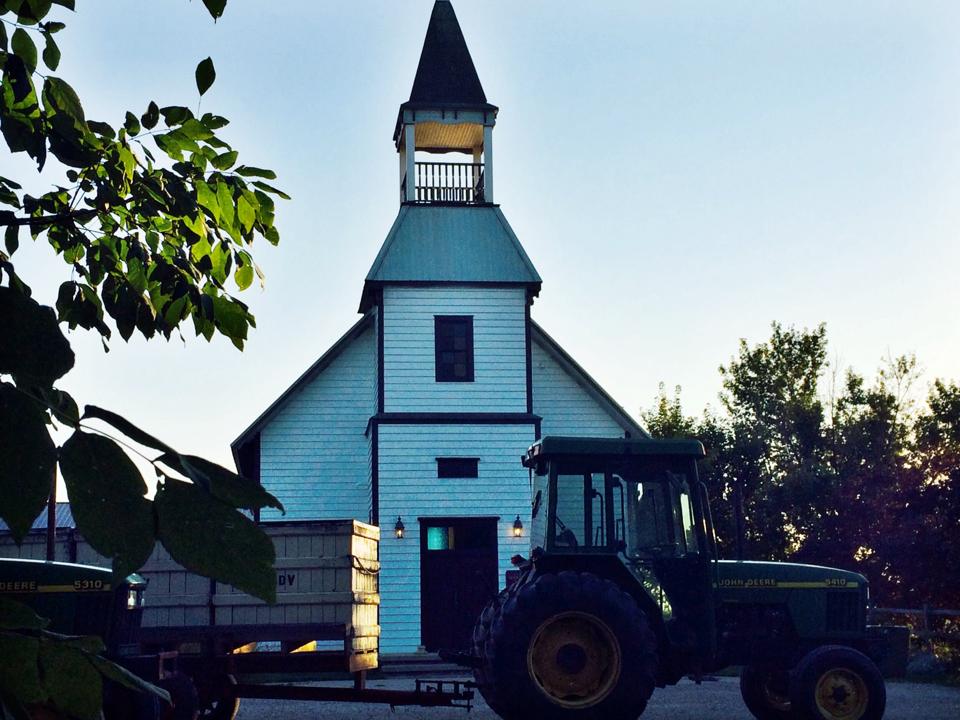 Credit: South River VIneyard / Facebook
Another winery in Geneva, South River Vineyard represents one of the best wineries in Ohio. This winery remains situated in an old church, which was originally built in 1892. Since then, the church has experienced renovations but maintains its original pews, flooring, and other features. The setting of this winery allows for a peaceful wine-drinking experience. Travelers who want to drink wine in a calm location will definitely appreciate this winery.
Once you order a few drinks of wine, you can wander through the gorgeous vineyard grounds. On the veranda, guests may sit down and chat with a drink in hand. Or, you can appreciate the views of the vineyard from a prime spot on the rooftop pavilion. If you come on a colder day, the fireplace presents the ideal place to stay warm while drinking wine.
Stop by the top ten wineries in Ohio this year.
When you're traveling to a new place, heading to the top wineries in that location remains a popular activity. If you're taking a vacation to Ohio, you might not consider the destination a great place for drinking wine. However, this site contains various wineries that will make any wine-loving traveler happy. With our list of the best wineries in Ohio, hopefully, you can create a wine-based travel itinerary. Make sure to visit other spots in Ohio, as you'll find countless fun things to do in this Midwestern state.
Related Article: Long Island Wineries: 10 Best Sites for Wine-Loving Travelers