​

Travel is all about making memories to look back on. What's a better place to start than the best family beach vacations?

Whether you're looking to catch up some R&R or you're ready for the ultimate adventure, you have plenty of options. Being September, the crowds have died down and peak tourist season has been laid to rest until next year. This means that you'll be able to enjoy more space to yourselves and that prices have gone down too. It's a win-win situation. Whatever type of trip you're seeking, we've got you covered. Our choices of the best family beach vacations run the spectrum. Let's take a look and help you plan that dream trip you've been saving for all year long.
Here Are Our Picks for the Best Family Beach Vacations
1. Zuma Beach, Malibu, California
Open sands and gentle waters beckon families in. While this beach is certainly crowded during the summer, September gives way to a peaceful scene. Chances are, you'll have an entire stretch of sand to yourselves. Load up the car with beach chairs, wetsuits, blankets, and boogie boards. After you're done stretching out on the sand, hit the water or Pointe Dume for some hikes. If you're feeling adventurous, there are opportunities for cliffside repelling.
2. Santa Monica Beach, California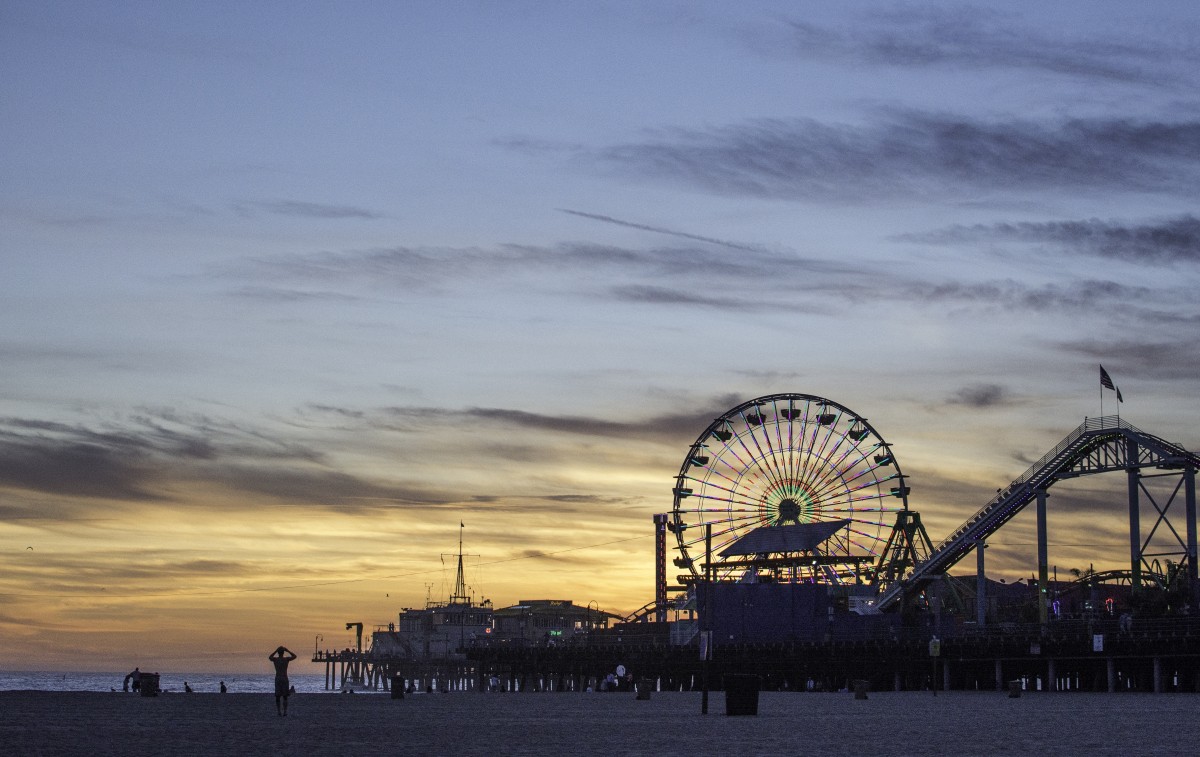 This is the ultimate destination for the kiddos. Where else will you get surf, sand, and an epic carnival boardwalk all wrapped into one? First things first. Hit the pier for some soft-serve ice cream and ride the roller coaster and ferris wheel. There are plenty of carnival games where you can take home the ultimate souvenir.
Just below, the beach stretches as far as the eyes can see, offering a prime spot for tossing down those blankets. With gentle surf, it's also a great place to take the boogie boards out and teach the kids how to catch their first wave. Last but certainly not least, this beach offers close proximity to so many fun places to go in Los Angeles. One of our favorite spots to wind down at night after a long day at the beach is the Griffith Observatory.
3. West Whale Bay Beach, Bermuda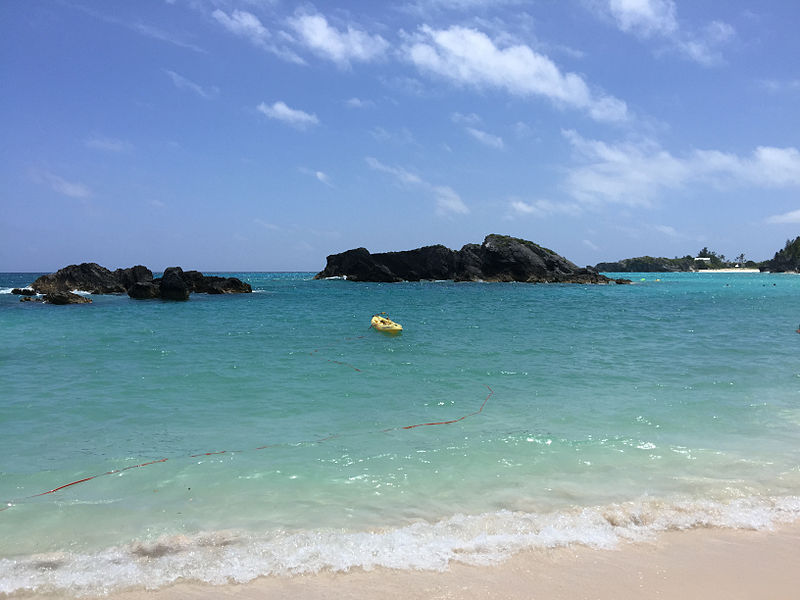 As one of the smallest beaches in Bermuda, West Whale Bay offers an intimate setting. Here, pristine pink sands, vibrant waters, and special marine visitors await you. Head on over to the western end of Southampton Paris. Craggy cliffs section you off from the rest of the world; this paradise is one of the best family beach vacations.
Do you want to know how the beach got its name. Visit in the spring time and you're sure to find out. You will see some whales passing through the area along their travels. The shallow waters also make it a good place to take the kids in the summer and splash around in the gentle surf. If you're looking to explore there are plenty of options for that too. Plenty of coves and coral reefs are just a little bit offshore. And parents, this region is prized for its fishing. So rent a rod and come on out.
Another great activity is to go whale watching. This is probably one of the best kept secrets when it comes to Bermuda travel. In the late winter and early spring, parades of humpback whales swim in the waters on their way to their feeding grounds in the north. West Whale Bay Beach offers one of the best places to watch these creatures – right from the comfort of the sand.
Come in the early morning or late evening with a pair of binoculars in hand. For the best seat in the house, pick a spot on the grassy cliffs overlooking the sea. Here, you'll get a fantastic view of the Humpbacks leaping out of the sea, an activity known as "breaching." There's nothing more captivating than watching these magnificent fifty-foot-long 40-ton creatures enjoy the wonders of Mother Nature.
Finally, you should go and visit the remains of Whale Bay Fort & Battery. This historic landmark overlooks the beach with the best of views. If you can sneak in a little history lesson too, why not do it? The kids will never see it coming. Built in the mid 1700s, the fortress was once a British bulwark of defense with twelve powerful cannons to defend the island from potential invaders. The cannons are gone, but you can still explore the fortress and battery. The original stone walls, barracks, and underground storage rooms are still intact. Offering amazing views of the Atlantic Ocean, it's also the perfect spot to plop down for a picnic.
4. Isle of Palms, South Carolina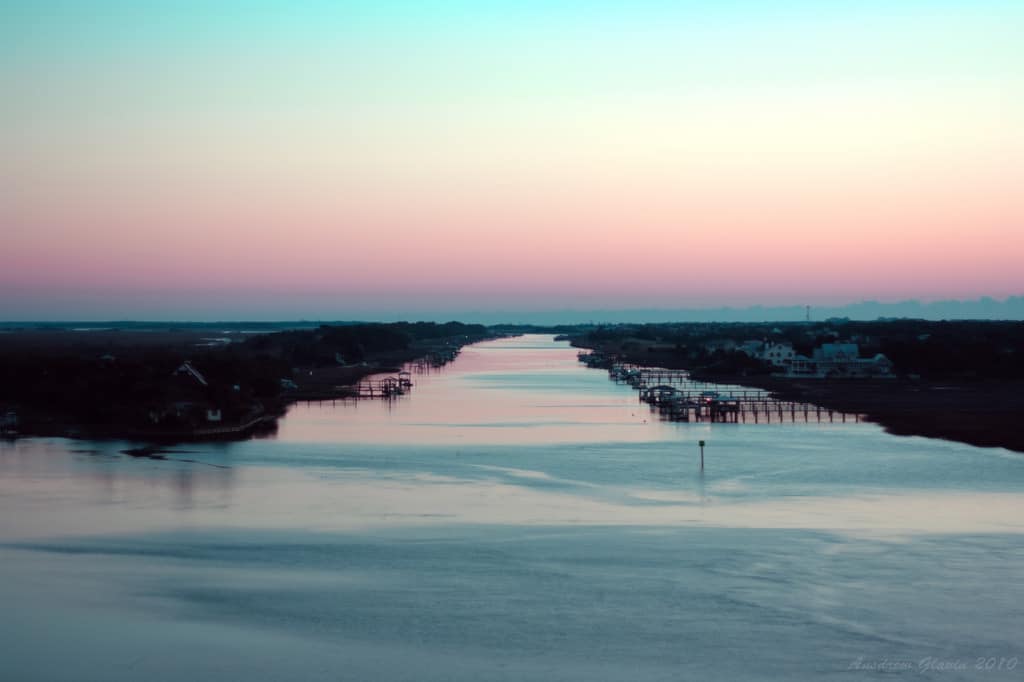 Anyone who's visited South Carolina in recent years knows that the main Myrtle Beach has become far too dirty and touristy. Opt for something a little more tucked away. After all, the best family beach vacations aren't the most obvious ones. How about the Isle of Palms? Even the name is enticing.
You'll find this lovely stretch of sand just outside of the city of Charleston. It's open to the public, perfect for sunbathing, and the water's warm. The best part of it all is that you can pretty much count on seeing some sea turtles here too. One of our favorite places to stay is the family-friendly Wild Dunes Resort. Here, you'll find idyllic private beach access over at the island's northern tip. For the adventurous traveler, clean beaches, water sports, and plenty of activities abound in South Carolina.
5. Dauphin Island Public Beach, Alabama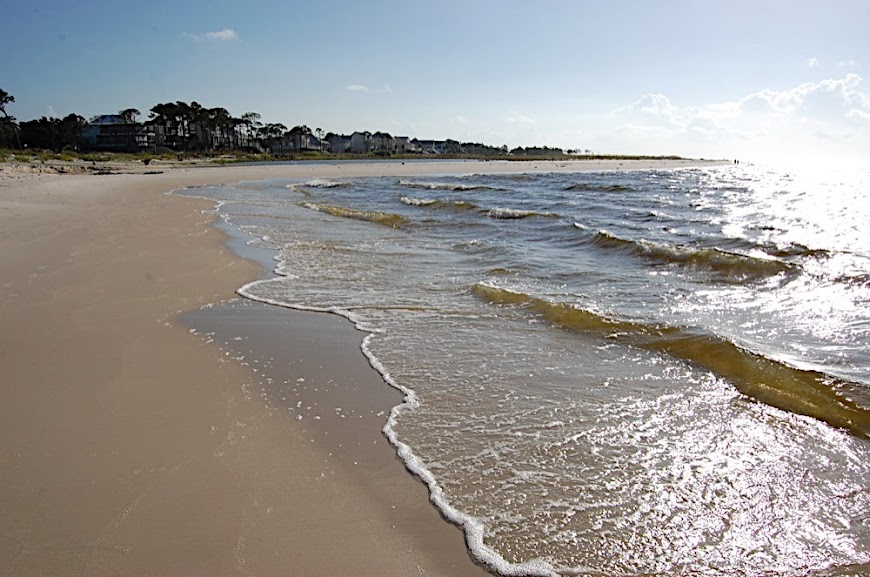 Credit: Dauphin Island
Picture fourteen miles of unspoiled land. One of the best family beach vacations can be found at Dauphin Island, Have you seen a more serene escape for travelers? As it is only accessible by bridge or ferry, you won't find the typical crowds you would at most beaches during the summer. When you're ready to book a trip, we know you'll fall in love. It has everything you could want and more. Colorful beach bungalows add a pop of color to the coast, friendly locals invite you in to family-run seafood restaurants, and since it's pet-friendly, you can bring your pup.
You can also head out to West End Beach. It offers all the gorgeous scenery of Dauphin Island with a few extra amenities. Here, you will find chair rentals, a picnic area, shower facilities, lifeguards, snack and beverage vendors, and even a water slide for kids! You will have to leave Fido at home for this one though.  Be sure to post up the entire day. Besides getting a great tan, you're not going to want to miss the spectacular sunset.
6. Guanacaste, Costa Rica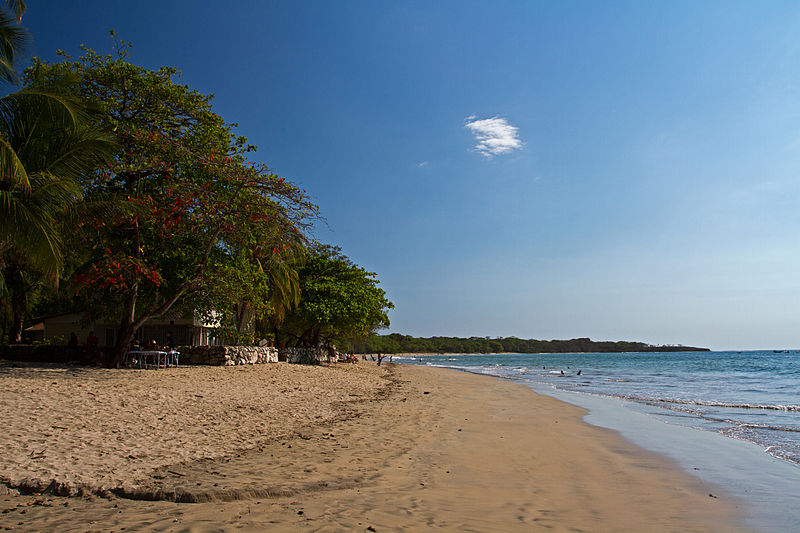 This one's for the adventurous families. Welcome to the Gold Coast of Central America. Have you seen anything that better fits for the description of paradise? Perfect sand, lush hills, rising mountains, and dramatic volcanos all create an epic landscape scene. All around beauty has never been more prevalent.
Two of the most popular cities to explore here are Santa Cruz and Liberia. Want to know the best part? In Guanacaste, you can choose to be either as mellow or active as you'd like to be. The region offers plenty of opportunities for everything – from lounging on the beach to zip lining across the jungle. Active travelers will enjoy activities like paddle boarding, swimming, and epic waterfall hikes. If you're ever wondering how to end the day, stop and watch the sunset.
7. Naples, Florida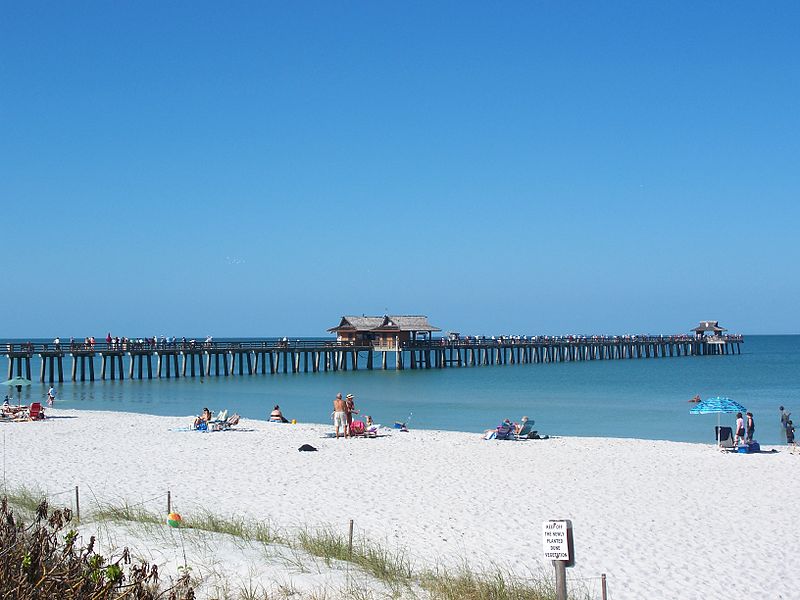 We can't all be south Florida natives but we can dream, right? The next best thing is to visit. If you're looking for the best family beach vacations, head on down to Naples, Florida. This dreamy city is home to the friendliest locals, scenic nature tours, and plenty of options for beach days and fine dining.
There's just one problem. You're never going to want to leave. There's a reason why this Florida hideaway was ranked the best beach town to live by WalletHub. Miami is only a two hour drive away too. While you're in the area, you might as well skip down there. And then from Miami, the Florida Keys are only a few hours away… but we digress,
You'll find Naples perched on the Gulf of Mexico in the southwest corner of the state. Luckily for you, traveling in the shoulder or off-season (aka right now) means you'll walk into some pretty good deals. Popular activity options include visiting the Naples Zoo at Caribbean Gardens, spending a night at the La Playa Beach & Golf Resort, and cooling off on the local Collier County Parks water slides.
8. West Maui Beaches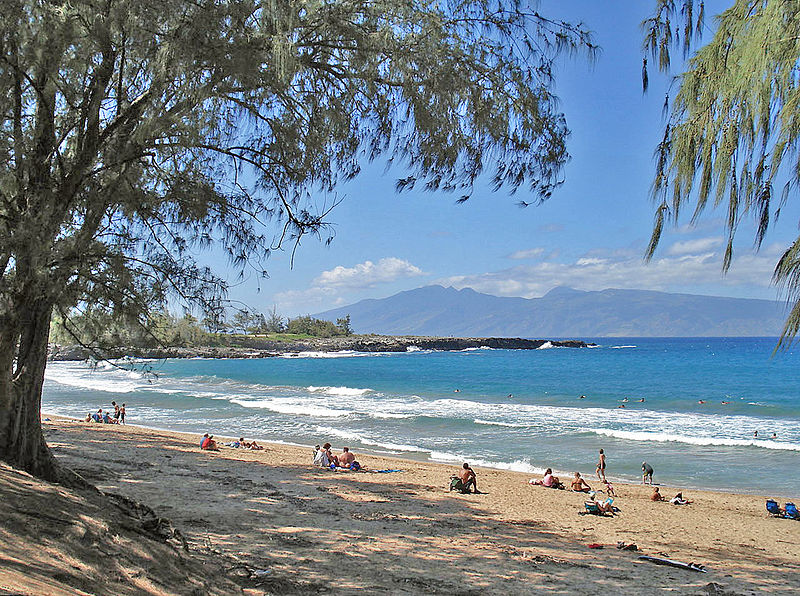 Sure, there are parts of Maui that are touristy. But you can still seek out authenticity wherever you go. Come September, the beaches here are not as nearly as touristy come September. There are activities here for all types of tastes. Go for a refreshing dip in Maui's west beaches, bring some snorkel gear, check out the reefs, or try something a little more adventurous. Cliff diving or windsurfing, anyone? The opportunities for exploration are nearly endless.
Golf enthusiasts will appreciate the world-famous greens. There are countless cute cafes to poke into for a cup of coffee. Miles of pristine beaches, farms, and pastures dot the landscape. When you are ready to go off the grid, rent a jeep and head out from the town. One of our favorite attractions in Maui are the Pools of 'Ohe'o (aka Seven Sacred Pools).
Located in an idyllic river valley, the trees give way to a stunning opening carved by millennia. The rainforest stream gives way to cascading waterfalls and plunge pools until it empties into the deep blue Hawaiian ocean. Make sure to bring a good travel camera. You're going to need it. Maui is definitely one of the best family beach vacations.
Book Your Getaway and Explore the Best Family Beach Vacations
The best part about waiting until the end of the summer season to travel is that the prices have come way down. Our picks for the best family beach vacations are not only beautiful but affordable too. The heat and crowds have subsided.
While you'll certainly run into a few other tourists along the way, chances are, you can scope out a section of sand all to yourself if you'd like. Now's the time to book your last minute vacation and treat yourself to the getaway of your dreams. The only question remaining is where do you want to go?
Related Article: 12 Cheap Beach Vacations to Take This Summer