Long, sandy beaches dotted with lighthouses beckon travelers to come to Cape Cod.
The historic and charming maritime character of the local towns exudes the cozy atmosphere of this place. It has been a destination for decades to get away in the Northeast. But, there is plenty of things to do in Cape Cod other than the beaches. So, if you find yourself here on a rainy day or just getting tired of the sun and sand, check out these other options. From exploring lighthouses and museums to theatre and entertainment, you won't be short on things to do in Cape Cod.
1. Tour the Nauset Lighthouse
This little lighthouse is the most famous and photographed of all the Cape Cod spots. As a signature landmark, this is a must-see as far as things to do in Cape Cod go. This lighthouse has been through quite a bit. The first rendition of the Nauset Lighthouse was constructed in 1838. It has been moved and reconstructed a multitude of times to keep it safe from the eroding cliffs. The latest move was 300 feet away from the eroding cliff. It occurred in 1996. This feat was accomplished through the generous donations and work of the Nauset Light Preservation Society. It was once used by the US Coast Guard for navigational purposes, but now leads fisherman and private boats safely to shore. For your visit, the grounds are open all year. The lighthouse itself will be open during the summer season for tours.
2. Explore the Cape Cod Rail Trail
The Cape Cod Rail Trail is one of our favorite family-friendly things to do in Cape Cod. The 22 miles of trail wind through the peninsula and six of the delightful small towns. Open from sunrise to sunset, you can ride a bike, walk, run, or horseback ride along this trail. It is handicap accessible and dogs are allowed as well. With all of this, it is a great activity for any group looking for things to do in Cape Cod. There is a myriad of restroom facilities, scenic viewing spots, and bike rentals along the way to keep you moving.
The northernmost end starts at the Wellfleet Trailhead. It winds down the peninsula through National Seashore and by the Audubon Sanctuary. You'll pass a myriad of ponds as you hit Nickerson State Park in the middle of the path. As you continue on, you'll eventually hit a fork in the road called the Bike Rotary. From here, you can continue on the Rail Trail to the west and end at the South Dennis Trailhead. If you go east, you will hop on the Old Colony Rail Trail and make your way past Nantucket Sound to Chatham Harbor. Whichever way you wander on this spectacular trail, it's one of the best ways to get a feel for the island and spend some time away from the beach. In the winter, you can even cross-country ski if they've gotten some snow.
3. Catch a Showing at the Wellfleet Drive-In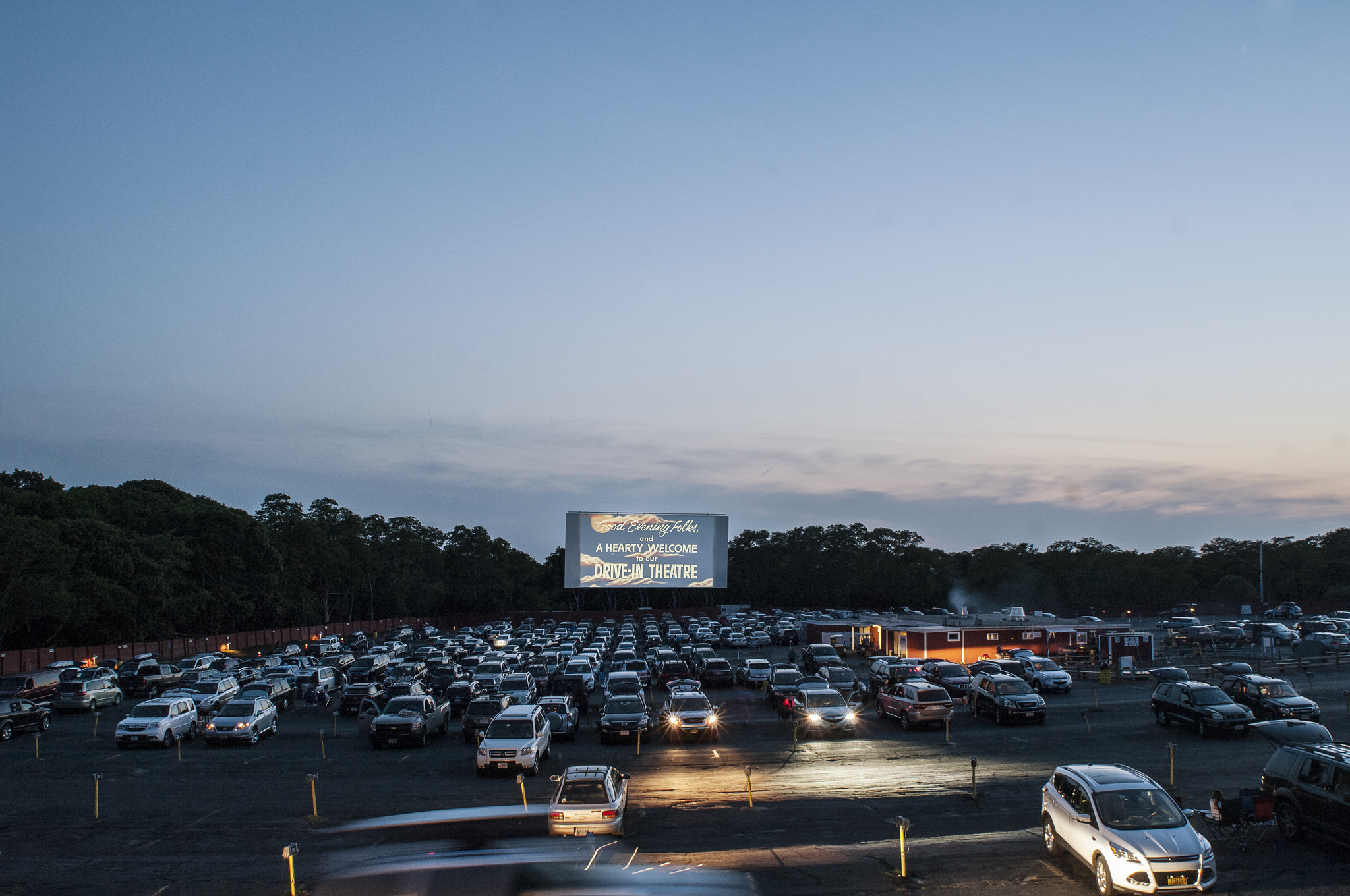 Credit: Massachusetts Office of Travel
You can't really ever go wrong with an old drive-in movie theatre, can you? The Wellfleet Drive-In was built in 1957 and is one of only around three hundred left in the country. This place fills up fast in the summer season, so you'll want to arrive early. Come prepared with cash to pay, as they don't take cards. General admission is twelve dollars per person, while children and seniors get in for nine dollars. You'll have to park according to your vehicle size, so plan accordingly. Especially if you have a truck, bring the blanket and lawn chairs for the bed.
If you get the munchies, there is a snack bar in the center of the lot. It serves both a variety of snacks as well as dinner items such as hot dogs and pizza. For those of you with a summer sweet tooth, head over to the dairy bar. There you will find an abundance of soft and hard ice cream choices. This is truly one of the best things to do in Cape Cod after a long beach day. It will help you unwind and you can feel your cares drift away.
4. Delve into the Cape Cod National Seashore
You can do just about any beach activity you can think of at the Cape Cod National Seashore. Described by Henry Thoreau in the 1800s, he said, "A man may stand there and put all America behind him". You'll truly feel like you're on the edge of the world here. For the more adventurous, there is plenty of space dedicated to over sand beach driving. You'll have to get a permit and stay in the appointed areas, but there's nothing like cruising in your jeep along this sparkling seashore. If that's not your style, there are so many other things to do in Cape Cod.
Feel free to rent your own boats or snorkeling gear to get out in the water. However, there are also ranger-led programs in canoeing, hiking, touring historic buildings, snorkeling, and yoga. If having a guide is more your style while on vacation, this is the perfect spot. There are six beaches located within the National Seashore if a few of your clan would like to sunbathe all day. Whatever it is you want to do, the National Seashore will have quite a bit of it waiting for you.
5. Get Inspired in at Museums in Sandwich
The small town of Sandwich has more than just a fantastic name. It is home to a myriad of brilliant and intriguing museums. Perhaps one of the most grand is the Heritage Museum and Gardens, With over one hundred acres of magnificent grounds to explore, it is the largest of its kind in Southern New England. There is a plethora of different spots to explore, as well as kid and adult friendly programs and exhibitions. These highlight the natural history, geography, and culture of the region. If you're hoping for something more exhilarating, take a ride through the zip line adventure park that is also located in Heritage. Whatever you end up doing here, you'll quickly see it's one of the best things to do in Cape Cod.
The other must-see museum in Sandwich is the Glass Museum. With hourly glassmaking presentations, you will be able to feel the history of this town. The heat from the glory hole will radiate across your face as you watch the master craftsman twist and meld the glass into the right shape. This is on top of the expansive glass collection and history contained within the museum. With rotating featured artists and a well-curated shop, this is a great spot to pick up presents and souvenirs for those who couldn't make it out on vacation. But, all in all, the Sandwich Glass Museum is one of the most unique things to do in Cape Cod and is well worth your time.
6. Unlock Secrets at the Edward Gorey House
The name Edward Gorey might not immediately be recognized by many of our readers, but he is quite the accomplished American artist and writer. Some of his best accomplishments include the never out of print book, The Gashlycrumb Tinies, as well as winning a Tony for his costume design in the Broadway Show, Dracula. He also did the set building and design for the show. His style was unique and bold, often done in pen and ink when it came to his artwork.
You can tour his house in Cape Cod which is quite the fun tribute to his legacy. He had a love for animal welfare, and you will see that throughout the museum. You will have access to a huge amount of books of Gorey's as well as rare sketches and other unique insights into his life. All in all, the Edward Gorey House is a fun look into one side of American society and culture.
7. Take a Family Day at Skull Island Sports World
Credit: Skull Island / Facebook
Sometimes you just need things to do in Cape Cod for the kids or the young at heart. Skull Island Sports World gives you endless activities of just that. It began as a mini-golf course and has exploded into an abundance of phenomenal vacation activities. In addition to the eighteen hole golf course, there is also a driving range. If you prefer some air conditioning, head inside to the arcade where there are sixty-eight state of the art video games awaiting you. Go Karts, batting cages, kickball, and whiffle ball are all also here, so you can hone all your hand, eye, and foot coordination skills. This place is a perfect rainy day activity or just a good thing to do in Cape Cod to escape the beach.
8. Enjoy Date Night at the Monomoy Theatre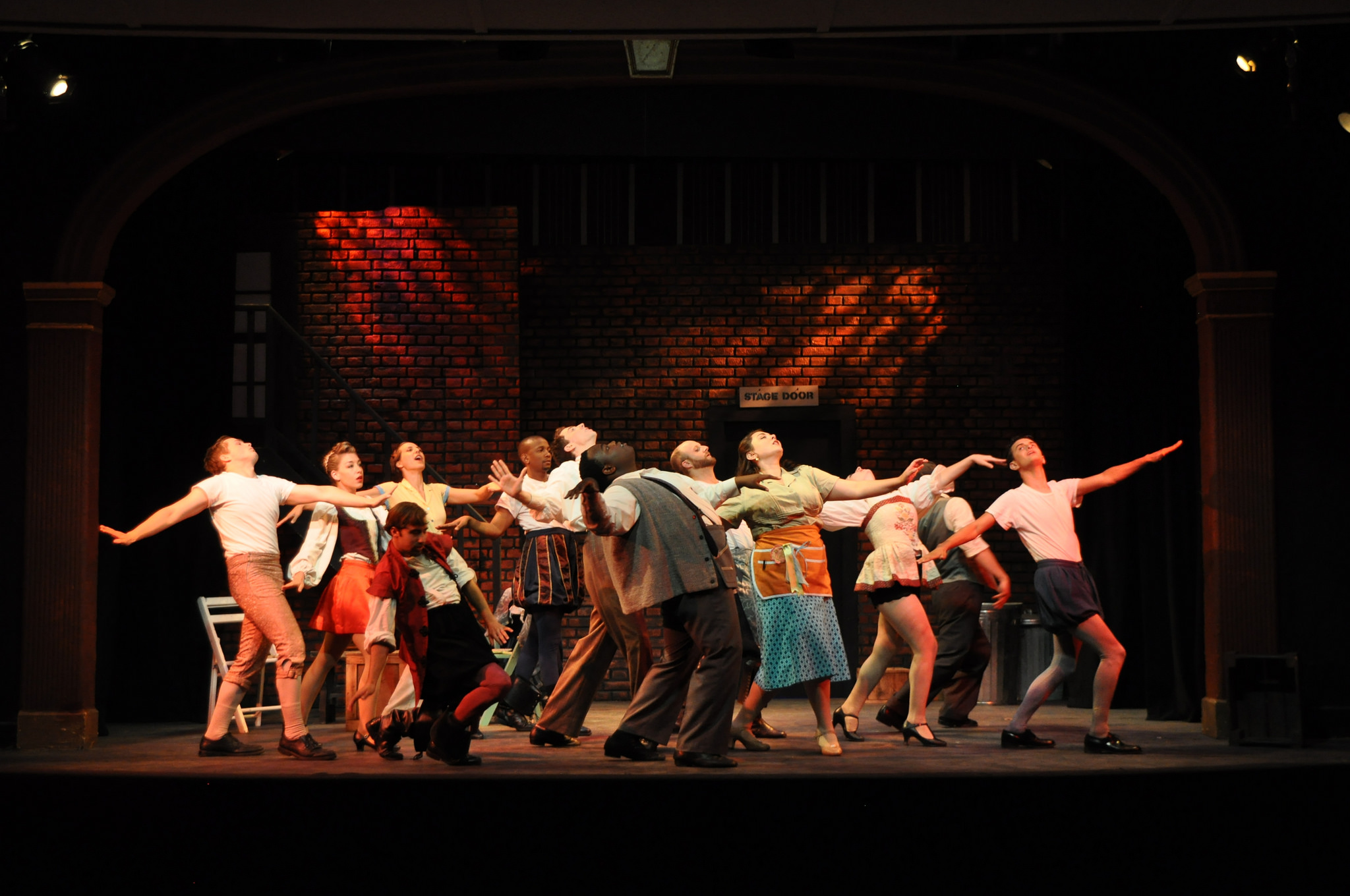 Credit: Sarah Sierszyn
Small town theatres can often be a letdown or a little too far on the cheesy acting side. However, the ​Monomoy Theatre has gained enough reputation and authority over the years to put on spectacular performances in the summer. They bring together young actors from all across the country and pair them with professional directors and designers to bring their shows to life. Their 2018 season included productions of Guys and Dolls, Scapino, A Doll's House, Little Shop of Horrors, and As You Like It, among others. If you are planning an evening show here, pair it with dinner at the Chatham Wine Bar & Restaurant across the street. At the 5 or 5:30 pm seatings, you will get a twenty percent discount. This combination is a stellar option on our list of things to do in Cape Cod.
The best things to do in Cape Cod will explore the history and culture of the peninsula while providing you with fun and relaxing activities while you're out and about.
From museums to beaches and visiting historic lighthouses, there is no shortage of things to do in Cape Cod. If you're visiting with your family in the summer, a drive-in movie theatre and a day at Skull Island Sports World will go a long way. If you're in need of more sophisticated fun, the Monomoy Theatre is a great activity for your romantic getaway weekend. Overall, we hope these were just a few unique things to do in Cape Cod to brighten up your next getaway to this special place.
Related Article: 18 Best Things To Do in Boston, MA