Experience true comfort while outdoors by wearing the Men's Columbia Silver Ridge Stretch Pants.
If you're a traveler who spends an extensive amount of time outdoors, you know the importance of comfortable clothing. When you're hiking up the mountains, or embarking on a visit to national parks, you need clothes that fit well. Garments crafted with stretchy and durable materials offer the ideal comfort you require while adventuring the landscape. Accordingly, if you're searching for some uber-comfortable pants, look no further. The Men's Columbia Silver Ridge Stretch Pants maintain a super cozy fit, and offer protection from the elements. You'll never want to own another set of pants after you've purchased a pair of these. Read our article below to learn all about the Men's Columbia Silver Ridge Stretch Pants and their excellent features.
The Men's Columbia Silver Ridge Stretch Pants Features & Benefits
Comfort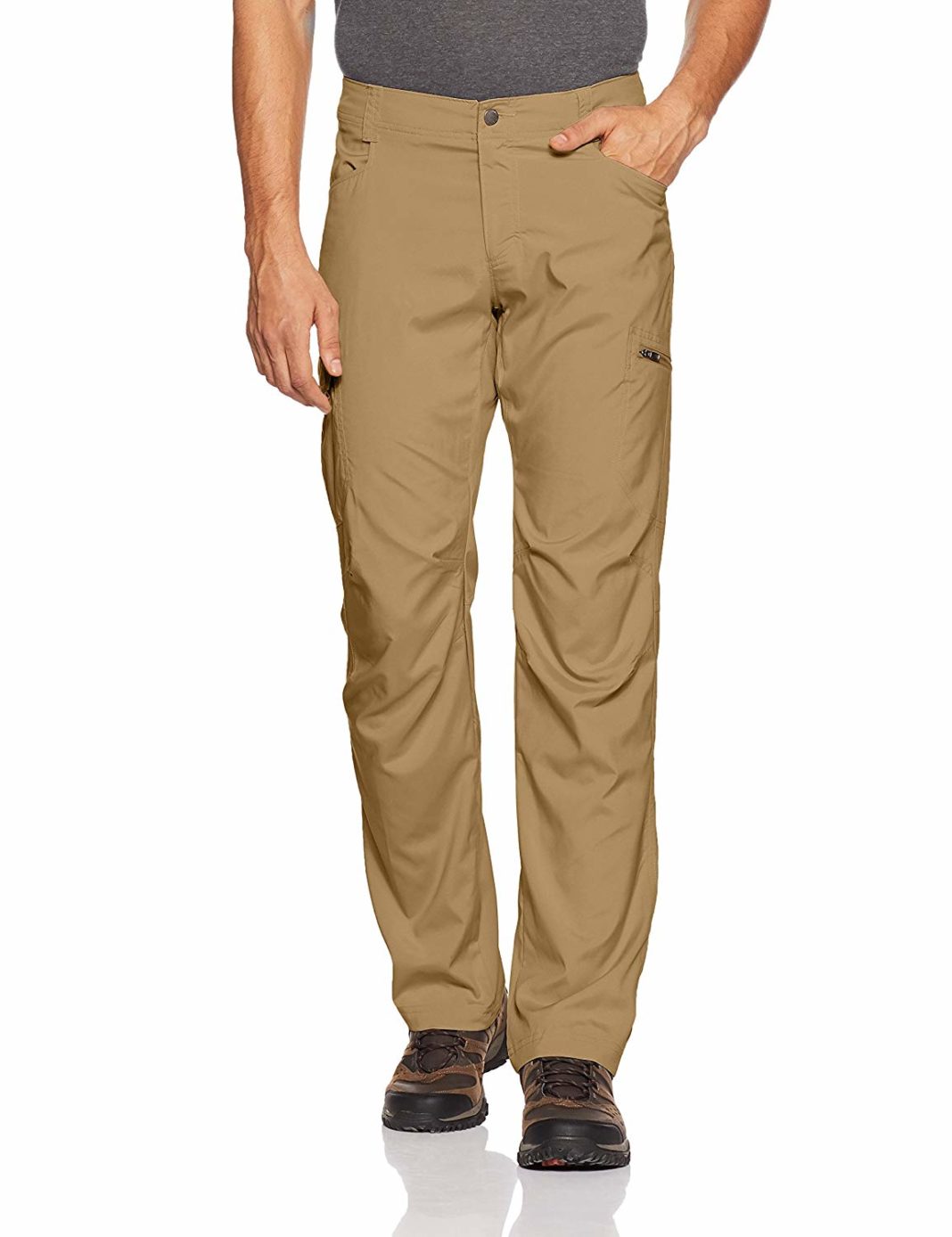 When you're looking to purchase clothing for the outdoors, finding comfortable garments remains a priority. The kind of clothes you wear can often make or break your journeys. Uncomfortable clothes, such as stiff jeans or slacks, may not provide the give or stretch you require. Certain pants may claim to provide total comfort during wear, while failing to live up to expectations. This leads to frustrations, as you don't want to buy tons of clothes that never feel quite right.
Accordingly, when you buy the Men's Columbia Silver Ridge Stretch Pants, you'll always feel completely comfortable. These pants have been constructed with stretchy materials, letting them move with your body. Elastane, polyester, and twill combine to produce pants that feel extremely cozy while you wear them. Instead of wearing pants that don't fit right, consider buying these, as they won't let you down during your adventures. You might never want to take these pants off once you've put them on.
Durability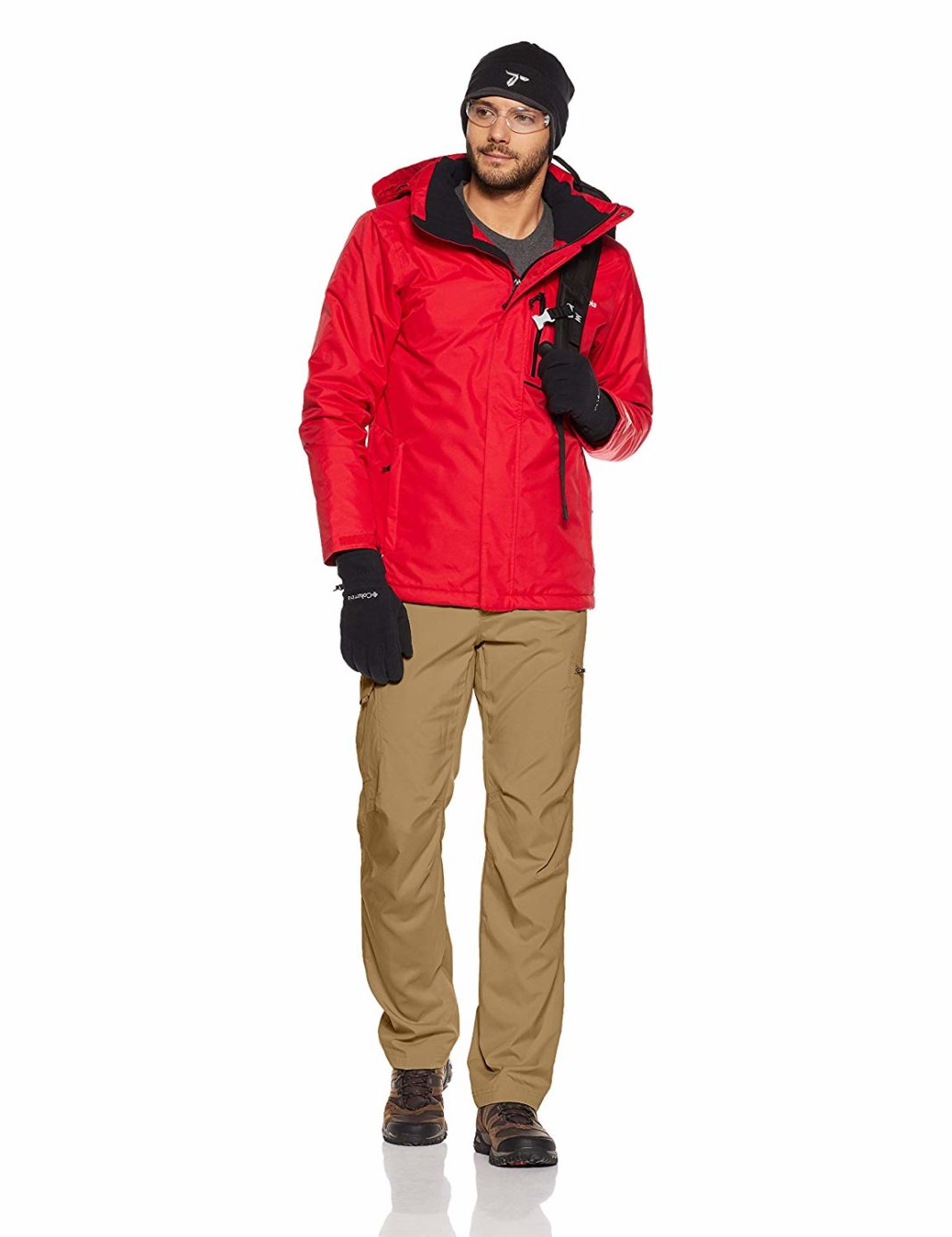 Travelers hoping to find clothes fit for outdoors adventures should consider garments with weatherproof designs and durability. Some clothes, which have been specifically created for outdoors wear, may not withstand tons of wear and tear. Flimsy materials and thin fabrics won't be able to survive treks through the mountains and other outdoors environments. Additionally, if you're going to be outside for long periods, you may not be able to predict the weather. This means your clothes should maintain weatherproof features, like quick-drying capabilities. Certain pants may also have the ability to repel water, so you can feel dryer when it rains.
With the Men's Columbia Silver Ridge Stretch Pants, you can maintain peace of mind while you're outdoors. These pants have been made with extremely durable materials, so you won't have to worry about tears or rips. The stretchy pants utilize Omni-Shade UPF 50 fabric, which provides complete protection from the sun. Omni-Shield, stain and water-repellent materials ensure these pants will resist soiling and dry quickly. Even if it pours rain, your pants will not stay wet for a long time after you've ventured indoors.
Adjustability
Sometimes, when you purchase pants, they might not fit perfectly well. You might order a size or style you think fits, only to find that they don't stay on properly. At other times, the pants you purchase may feel a bit too tight, and remain uncomfortable to wear. Travelers who spend time trying to find the perfect garments may feel frustrated upon discovering the pants don't fit. You don't want your adventures to be ruined by a simple pair of pants.
When you buy the Men's Columbia Silver Ridge Stretch Pants, you'll have the chance to adjust the garments. If they feel too tight, you can loosen them, or make them fit more snugly in case they're falling off. Thanks to a partial elastic waist band, the pants will fit almost any body type. Gusset detailing even offers additional stretch in the legs, so you'll never worry about feeling too restricted. Don't waste any more time or money on pants that have been designed for only one body type and fit.
Storage Features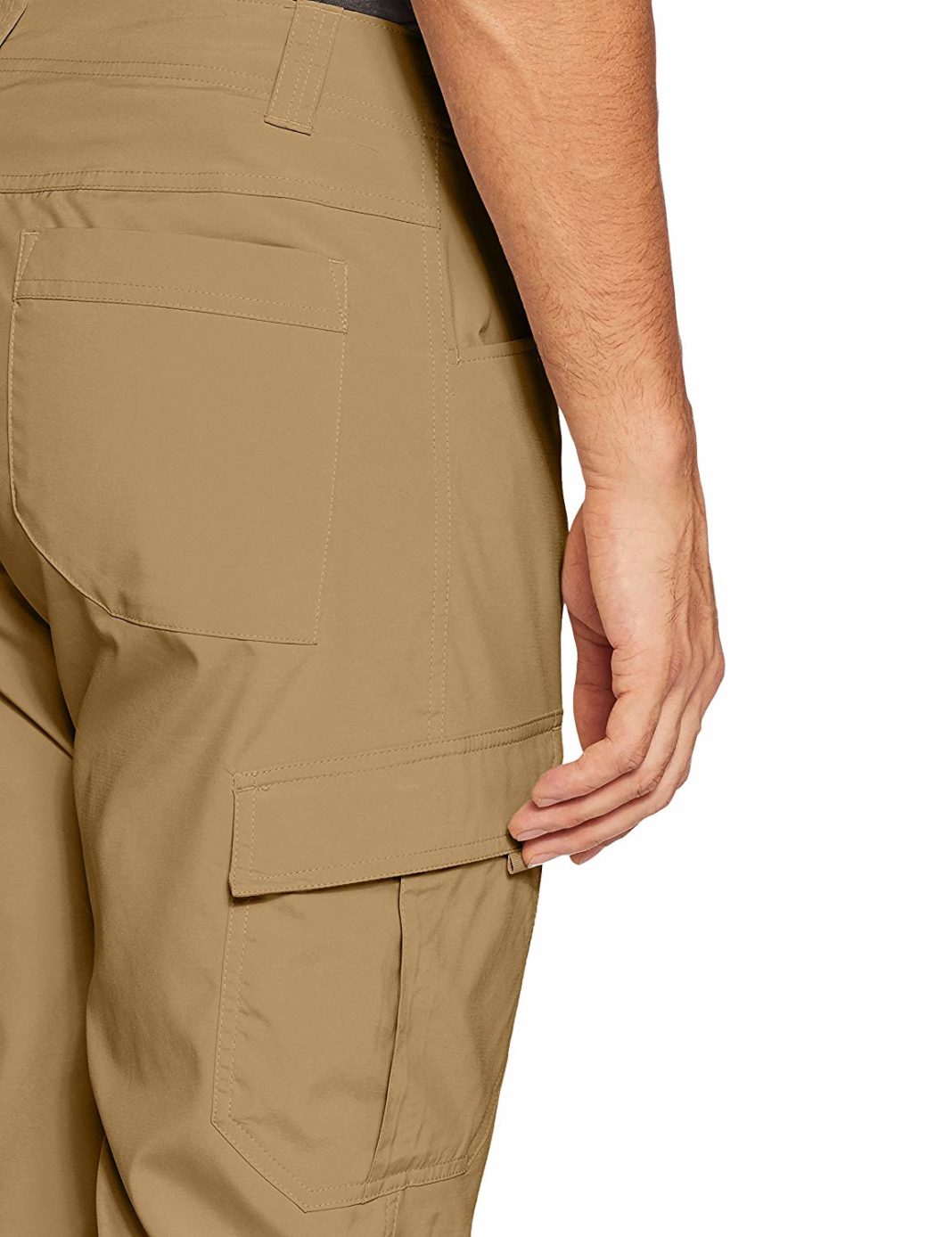 Outdoors clothes may not always offer travelers the various features that they would like from travel gear. For example, comfortable pants might feel stretchy and cozy, but lack necessary features such as pockets. If you're going to carry lots of items, like phones or compasses, you'll want your clothes to have storage features. This makes travels much easier, as you can simply grab things from pockets instead of storing them in bags. You won't have to lug around extra backpacks and carrying cases in order to bring every belonging with you.
The Men's Columbia Silver Ridge Stretch Pants maintain a unique construction, as they're comfortable and contain pockets. Despite the tighter, lightweight fabric used to make these pants, this product also has a number of storage features. Side pockets with hook and loop closures provide the ideal location to store thins like electronic gear and identification. A zip-closure security pocket might be the perfect spot to put your money or phone. You can place your keys, wallet, phone, and other necessary travel gear in the pockets. This way, you'll have easy access to your important items whenever you need them.
Style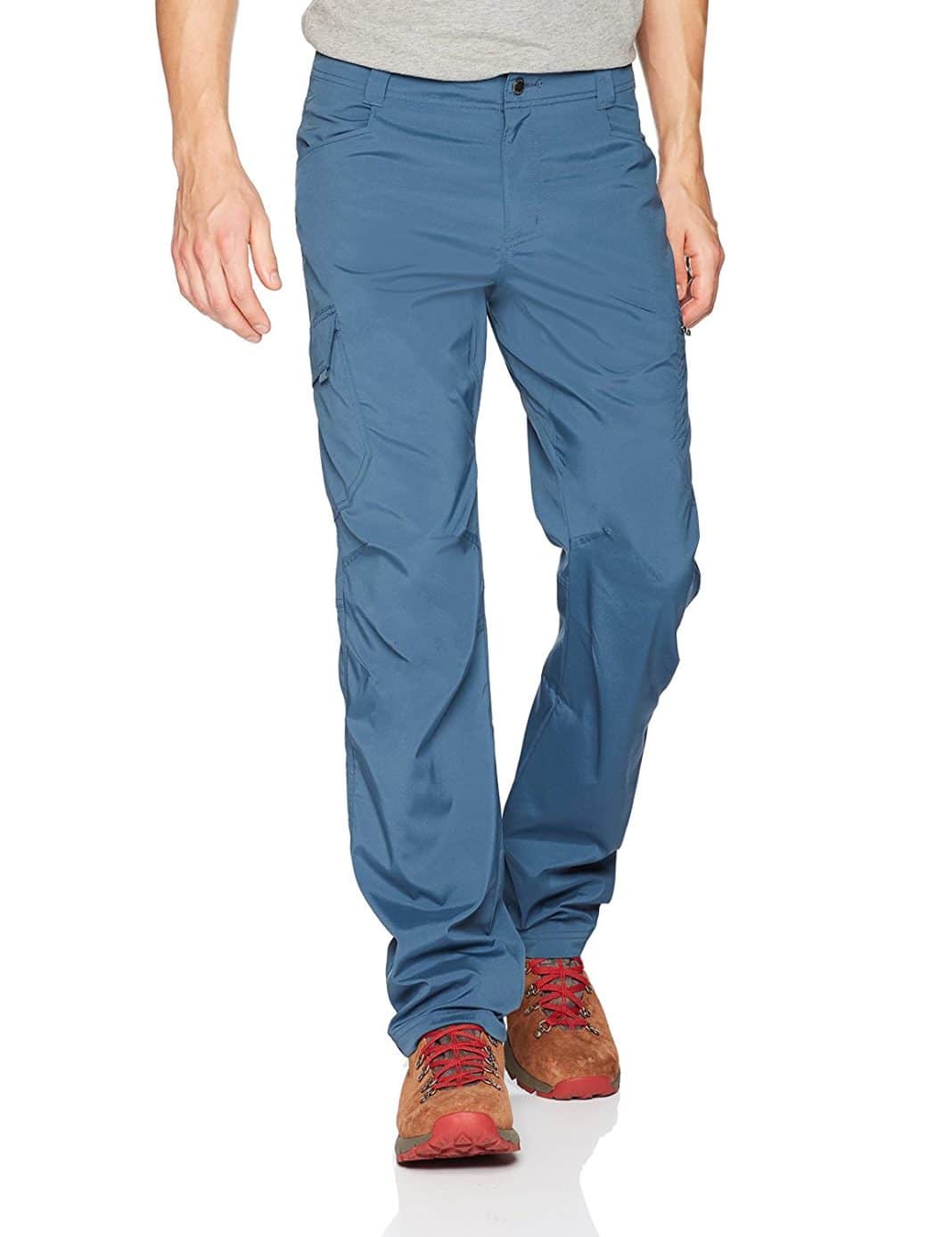 While not everyone cares about appearing stylish while outdoors, others may appreciate fashionable clothing. Some garments designed for outdoors wear may not appear the most fashion-forward, or provide a flattering fit. This means you may not want to don the outdoors pants in any setting except outdoors environments. However, you'll be missing out on wearing clothes with versatile functions. Additionally, some travelers like to have different options when it comes to choosing pants. Instead of having one type of look, a few people may want to have varying choices of outdoors wear.
With the Men's Columbia Silver Ridge Stretch Pants, you'll get to feel comfortable and look stylish while outdoors. These pants offer travelers the chance to choose between a variety of colors. You can pick tons of different shades when deciding to purchase these pants. Colors like dark blue, khaki, cream, and gray appear unique in comparison to typical outdoors pants. Of course, if you want a classic look, you can always pick the shade black. This darker choice will also match with a variety of outfits and situations.
What Travelers Are Saying About the Men's Columbia Silver Ridge Stretch Pants
Travelers who purchased the Men's Columbia Silver Ridge Stretch Pants raved about the product's lightweight and stretchy feel. Instead of wandering outside in uncomfortable fabrics, reviewers could explore the outdoors in comfort. Those in different areas of the world also found the pants equally comfortable in a variety of climates. For example, those in humid areas didn't overheat, while reviewers in cold locations felt insulated. The thin materials used to construct these pants made them especially cozy to wear. While thicker, stiffer pants might feel restrictive, the Columbia Silver Ridge pants allowed travelers to move with ease.
A few reviewers found the pants to be a bit too thin. Some travelers wanted to wear these pants for multiple occasions, such as to work or more formal functions. However, the thin nature of the pants meant that they didn't appear formal enough for wear outside of exercising. The reviewers simply decided not to wear the pants when out for drinks or exploring the city. Overall, most travelers considered these pants ideal for all kinds of outdoors adventuring.
Alternative Men's Hiking Pants You May Love
1. 5.11 Men's Taclite Pro Tactical Pants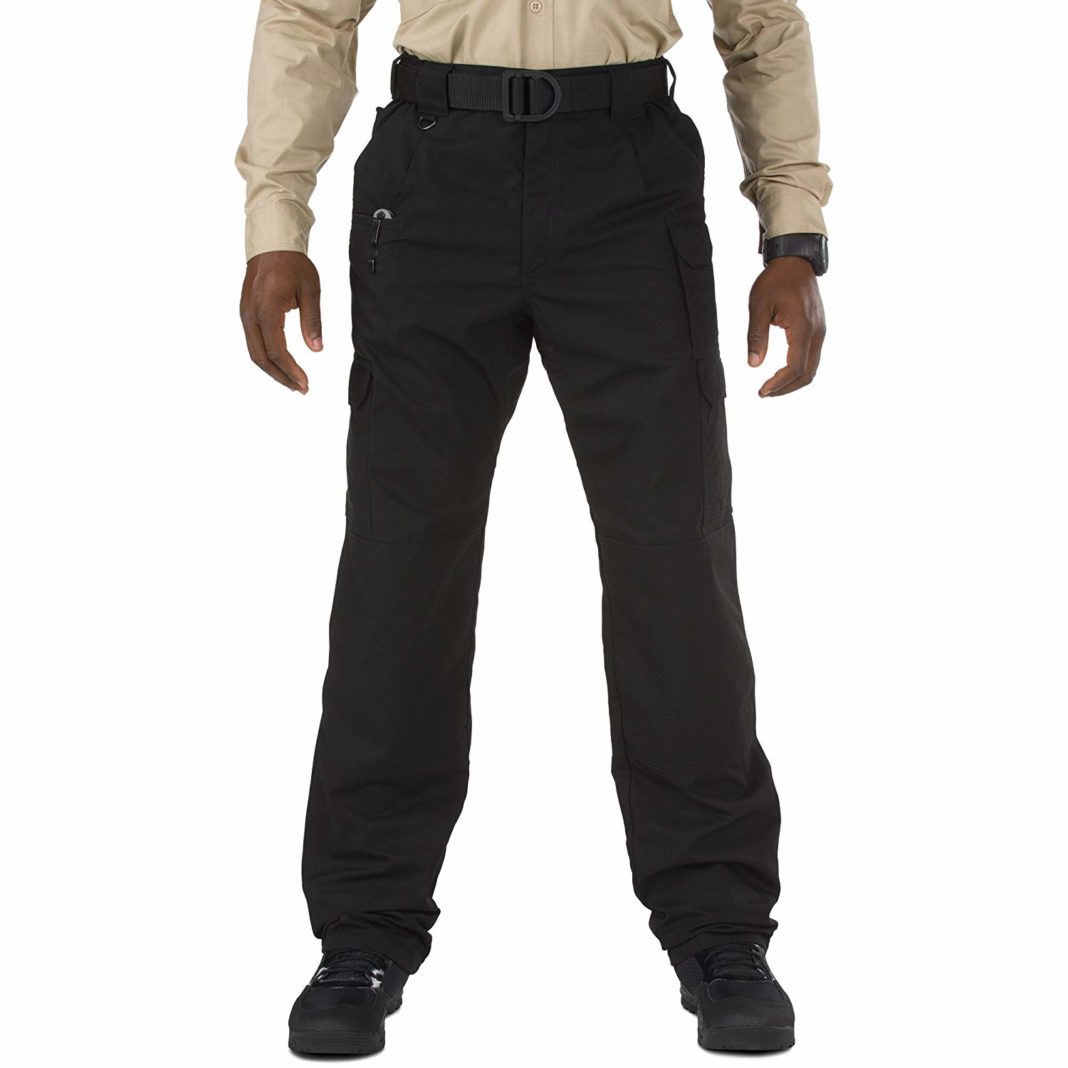 Travelers who weren't convinced by the Men's Columbia Silver Ridge Stretch Pants should consider the Men's Taclite Pro Tactical Pants. The Taclite pants maintain comparable features, such as a lightweight and comfy feel. Polyester and cotton ripstop fabric provide the kind of stretch you want in an outdoor pant. The material has also been treated with an HT Teflon wear-resistant finish, so the pants stay looking great. Two cargo pockets provide the perfect place for you to store items like compasses and keys. You could even place your id's in these pockets and not worry about losing them. A cell phone pocket remains ideal for storing your mobile devices. An external knife pocket allows travelers to store pocket knives, so you'll have easy accessibility while outdoors. These pants also maintain a gusseted construction, allowing for comfortable flexibility while you walk or climb. Extensive bartacking along major seams on these pants ensure they maintain their integrity, despite countless hours of wear.
2. Outdoor Research Men's Ferrosi Pants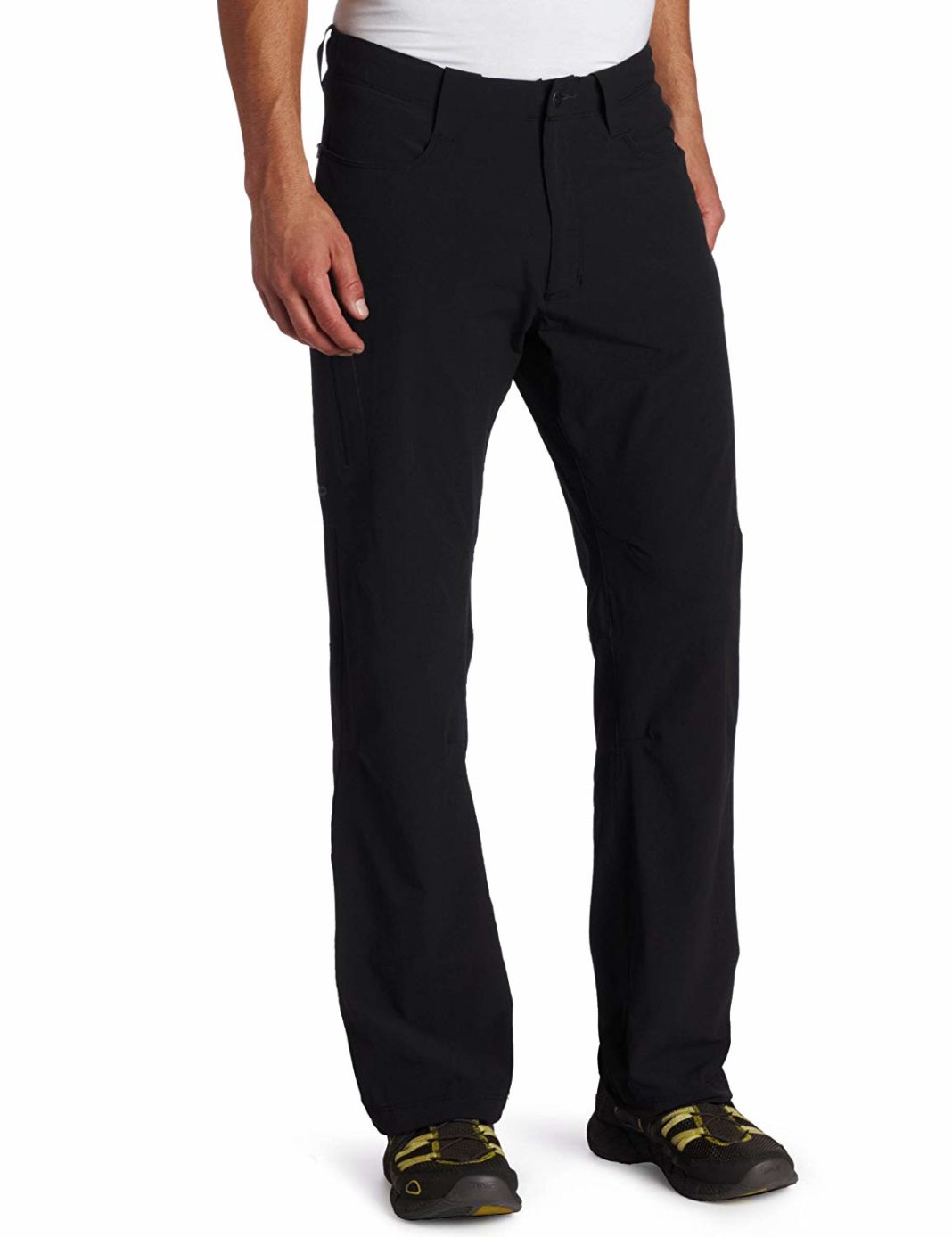 With the Outdoor Research Men's Ferrosi Pants, travelers can have the durable and comfy pants they desire. These pants, similarly to the Men's Columbia Silver Ridge Stretch Pants, resist wear and tear from outdoors travels. Abrasion and wind-resistant nylon and spandex materials ensure the pants can withstand all kinds of weathering. As you wear these pants, you'll never have to worry about experiencing holes or tears in the fabric. Additionally, with the Outdoor Research Men's Ferrosi Pants, travelers may have the ideal climbing and hiking garment. These pants will remain breathable as you climb and exercise, with their lightweight and loose construction. Stretchy features allow the wearer to move around with ease, no matter the conditions. The water-resistant material also ensures your pants will feel dry and comfortable even if it rains. A low-profile waist will fit under a climbing harness, so you can scale mountains easily.
3. Prana Stretch Zion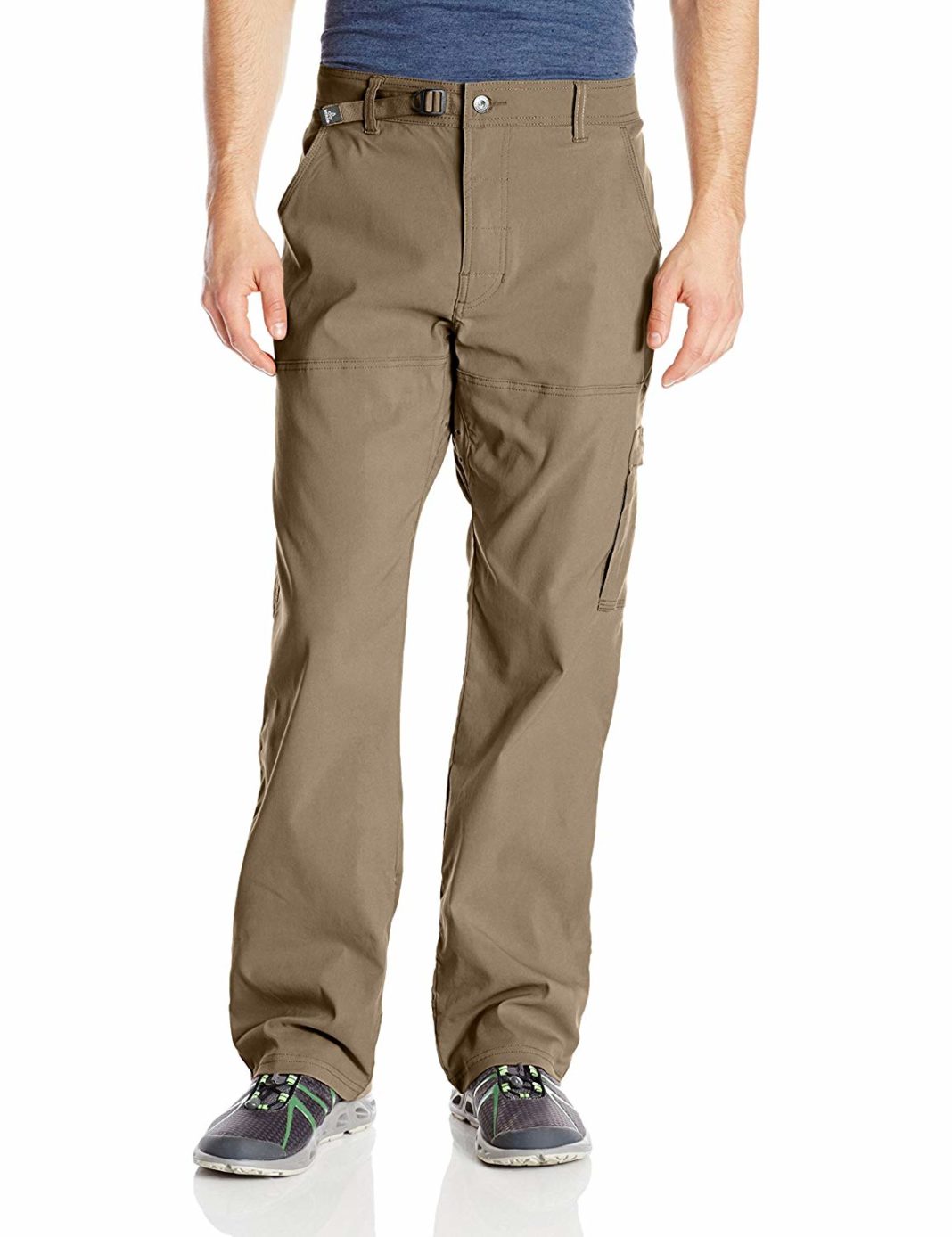 The Prana Stretch Zion pants provide a comparable alternative to the Men's Columbia Silver Ridge Stretch Pants. The Prana pants have been constructed with an original stretch "Zion" fabric, which means they will move with you. You won't need to worry about feeling restricted when you're adventuring through the landscape. The quick-dry stretch performance fabric offers weather-resistant features, meaning you can stay dry despite the rain. An abrasion-resistant construction ensures travelers can trek through the woods and hills while the pants remain intact. Mesh pockets on the Prana Stretch Zion pants offers a convenient place to store items, like phones and wallets. A ventilated inseam gusset allows for greater breathability when you're traveling in humid and hot environments. These pants even come in a variety of colors, so you can choose your favorite shade. Options like blue, brown, green, bronze, and gray let you flaunt your personal style while you're outdoors.
Maintain comfort and style while wearing the Men's Columbia Silver Ridge Stretch Pants.
Travelers with an interest in spending time outdoors require clothing catered to outdoors adventures. Anyone who loves exercising or exploring environments understands the necessity for cozy clothing. If you want to maintain extreme comfort when outside, consider purchasing the Men's Columbia Silver Ridge Stretch Pants. These pants feel stretchy and comfortable, while also keeping you protected from the elements. Don't leave home without a pair of these on the next time you embark on a trip to the mountains.
Related Article: Best Hiking Pants for Men: Summer to Cold Weather Styles