Dive into your favorite books with the Kindle Voyage.
Kindles have revolutionized the e-reader industry. Thanks to new updates, slender portable designs, touchscreen interfaces, and battery life have all improved. Amazon's most recent high-end e-reader is the Kindle Voyage. Its 6-inch e-reader brings a high-resolution screen, automatic brightness control, and a soft-touch finish.
Grab your reading glasses and peruse your favorite titles on the Kindle Voyage 6″ e-Reader. Amazon's new tech has made it easier than ever to leave those hardcover books behind and save a lot of space in your bags. For those who would normally prefer a hard copy, we encourage you to try the Kindle. The Voyage's 6-inch anti-glare display screen offers a clarity of 330 ppi, closely replicating a printed page.
Kindle Voyage 6″ E-Reader Features and Benefits
A Sleek New Design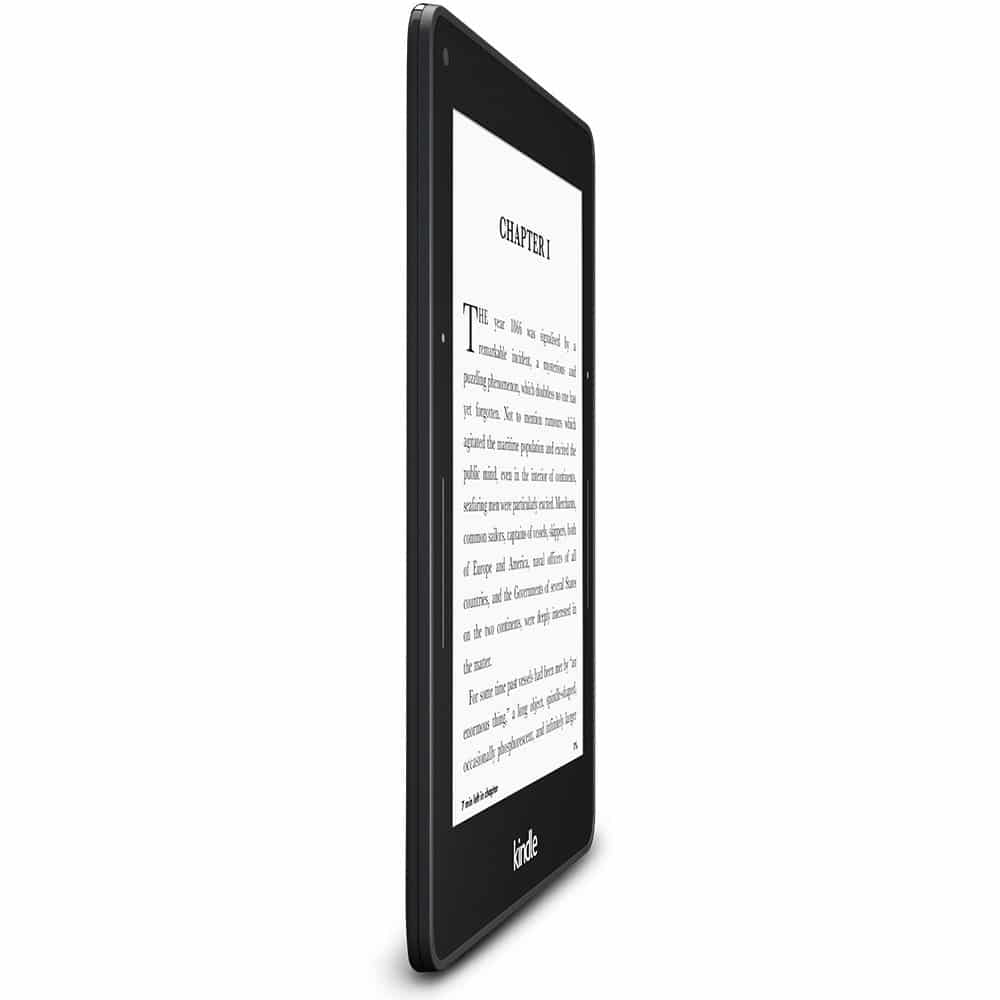 Credit: Amazon
Have you ever noticed that the newest pieces of technology have become more sleek and compact? The Kindle Voyage features a slim plastic and magnesium shell, with a decreasing thickness from top to bottom. Measuring only 7.6mm thin, the Voyage can be comfortably held for hours of reading. The design was intended to resemble a sheet of paper, with a clean streamlined appearance.
At the front, a single pane spans the display screen. It is much more aesthetically pleasing than previous devices. More importantly, it is easier to turn the page with a right or left swipe, as your fingers no longer hit the bezel.
The screen itself also seems smoother and more responsive to touch. This is the best touchscreen e-reader we've seen to-date, being notably faster than the Kindle Paperwhite. Both sides of the screen are framed by touch-sensitive buttons, called a PagePress. The larger buttons on the bottom are used to go to the next page, while the buttons on top are used to go back. You can customize the sensitivity of these buttons.
High Resolution 300 PPI Display Screen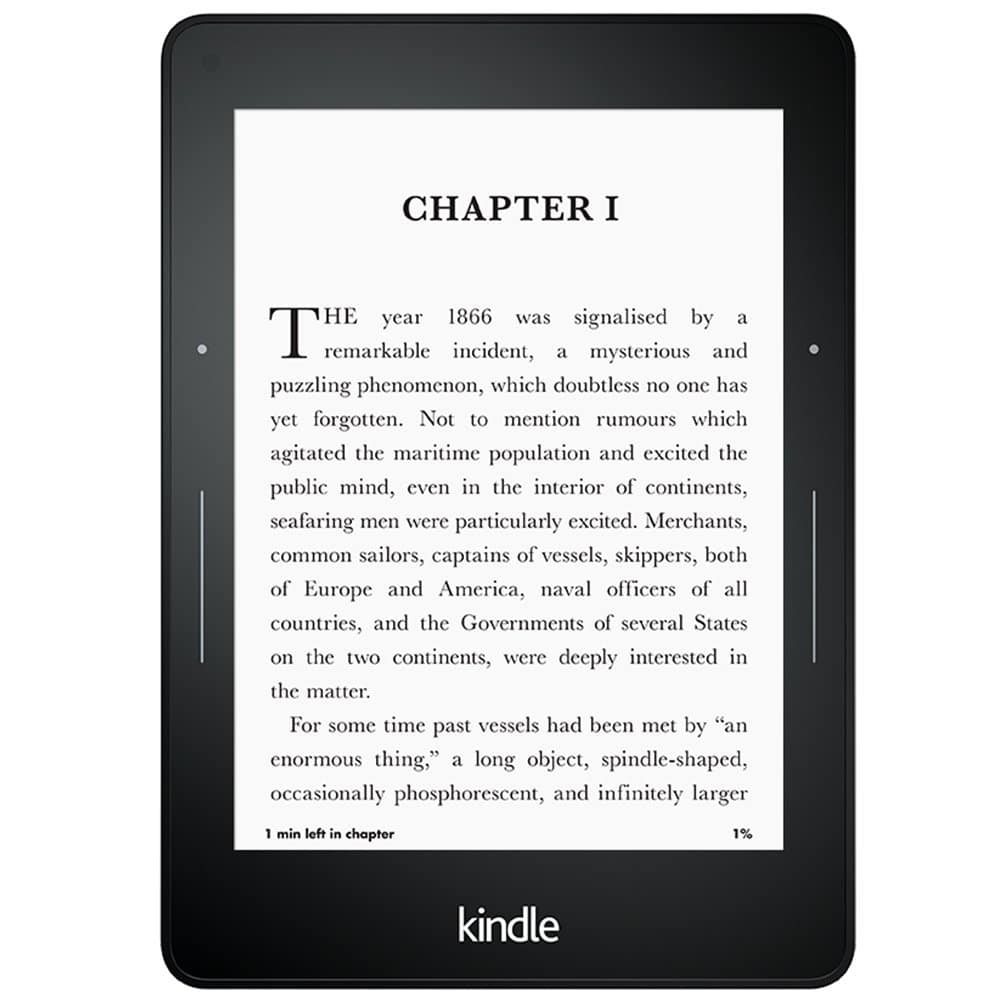 Credit: Amazon
Besides being conveniently thin and light, the Kindle Voyage also has a brilliantly crisp display screen. What makes it different? The 300 ppi screen features a sharp, dark text that reads like a printed page. A micro-etched glass displays softly diffused light to completely eliminate that annoying screen glare and match the appearance of regular paper. Among the e-readers on the market, the Kindle Voyage shines brighter than them all. It features the brightest, highest resolution screen, and best-contrasting display of any previous Kindle.
Perhaps what is most remarkable is that the screen's light adjusts with you. Take your Kindle Voyage to the sunniest beach or in your bedroom at night – its tech is smart enough to know the difference. Its new front light automatically adapts to changes in light in your environment and can be further fine-tuned to your unique preferences. When night reading, the front light adapts by slowly reducing the display's brightness over time to imitate the way your own eyes respond to darkness.
Text and Interface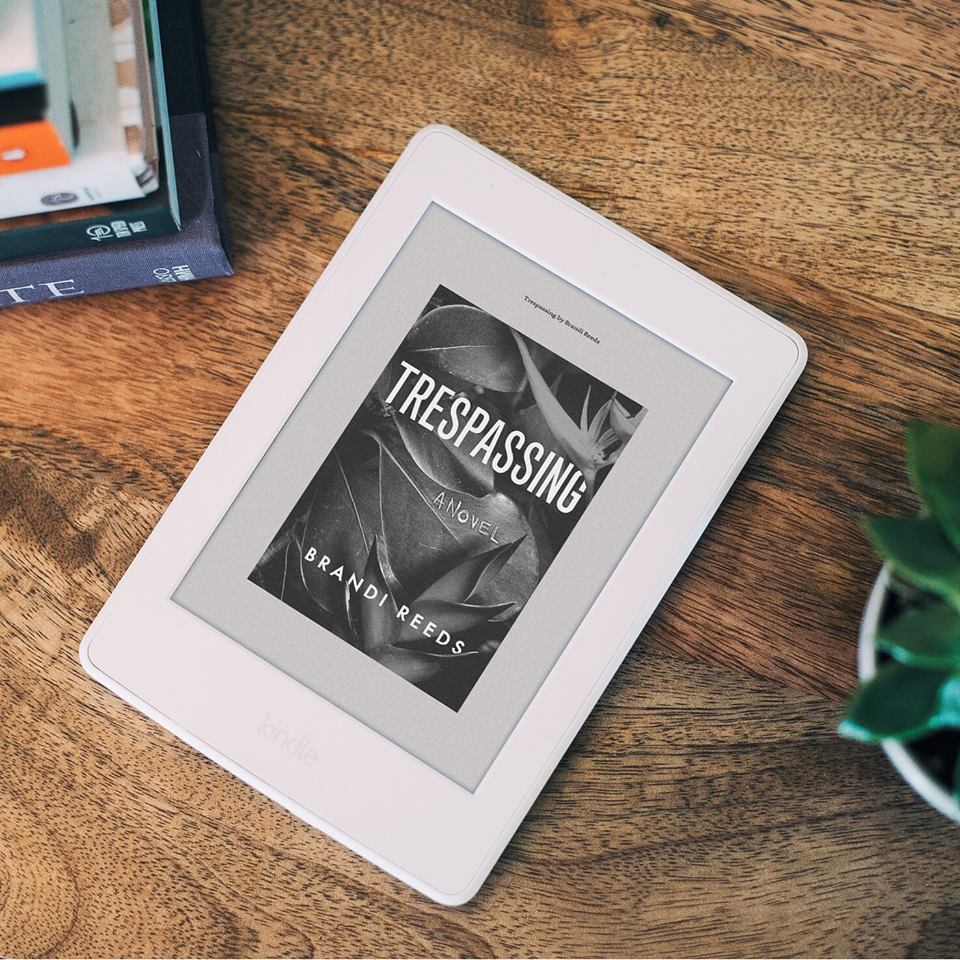 Amazon listened to consumer reviews and updated the interface on the Kindle Voyage. Refined icons are a clear change from old designs and stand out on today's higher resolution display screens. The home screen has undergone some updates as well. Now, the title of the text you are reading is visible on the page, in addition to current text samples and wish list entries on the right-hand side. Recommendations for books tailored to your reading preferences appear below.
This update also brings a new reading font, called Bookerly. This font was designed for e-readers and is legible in all of its sizes. Text flows more naturally line by line. Overall, the result is a cleaner appearance.
For families, the Kindle Voyager offers a Family Sharing system option. This allows two adults and up to four children to share e-books freely, so you don't have to purchase the same text twice. For younger children, there is also a parental control feature to restrict parts of the library.
The Kindle Voyager Reads Like a Book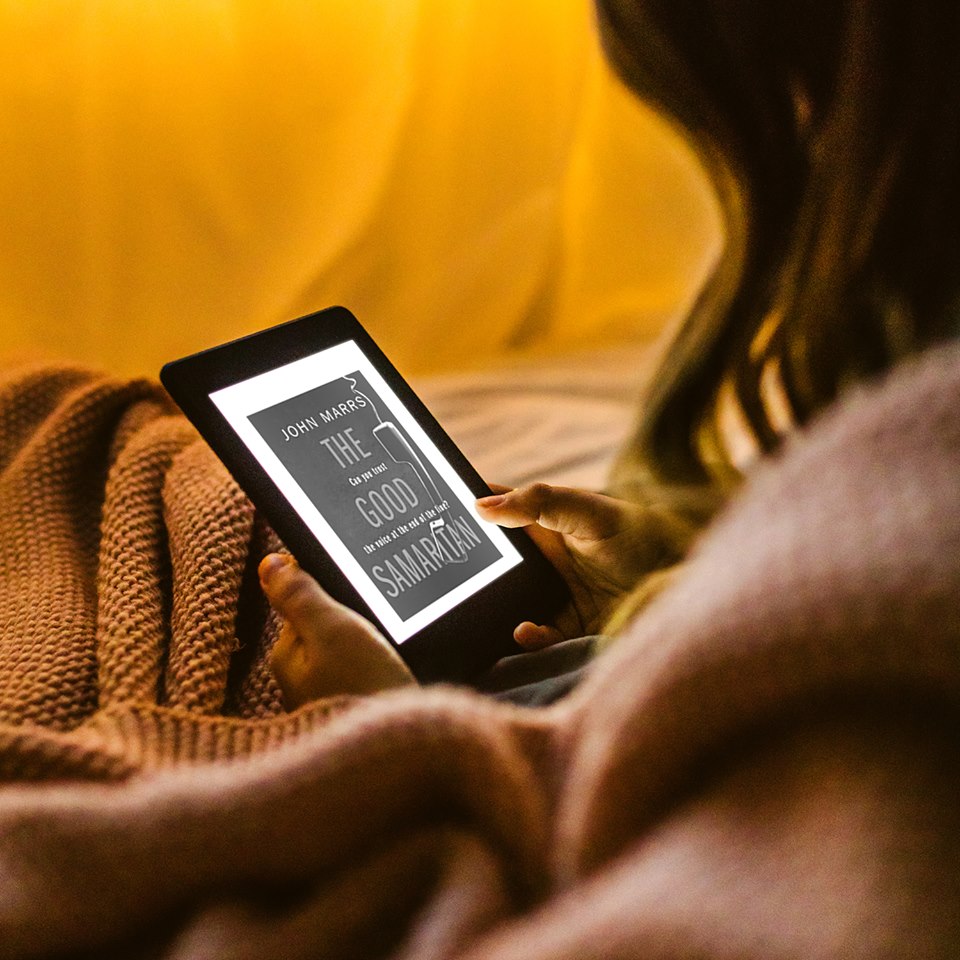 Did we mention it reads like a book? One of our favorite new features allows you to flip through books without losing your place. The new feature PageFlip makes it easier than ever to skim, browse photos, highlights, and notes from other books while holding your place in the book you're currently reading. While you swipe to other pages or zoom out, PageFlip automatically saves the spot you're on, pinning your page to the sidebar.
You can also export and share your notes and highlights. This is particularly useful for students using their Kindle Voyage on the go. When exported, the notes are sent directly to your email for convenient access. You'll receive your notes as a printable PDF document ready to bring to your book club or as a simple file for spreadsheets.
It's lighter than a paperback and easy to read with just one hand. So go ahead and dive into a mystery novel you just can't seem to put down. Unlike your phone or tablet, Kindle doesn't distract you with social media, text messages, and email notifications. By design, it's built for purposeful reading. So go ahead, lose yourself in a good book.
What Travelers Are Saying About the Kindle Voyage 6″ E-Reader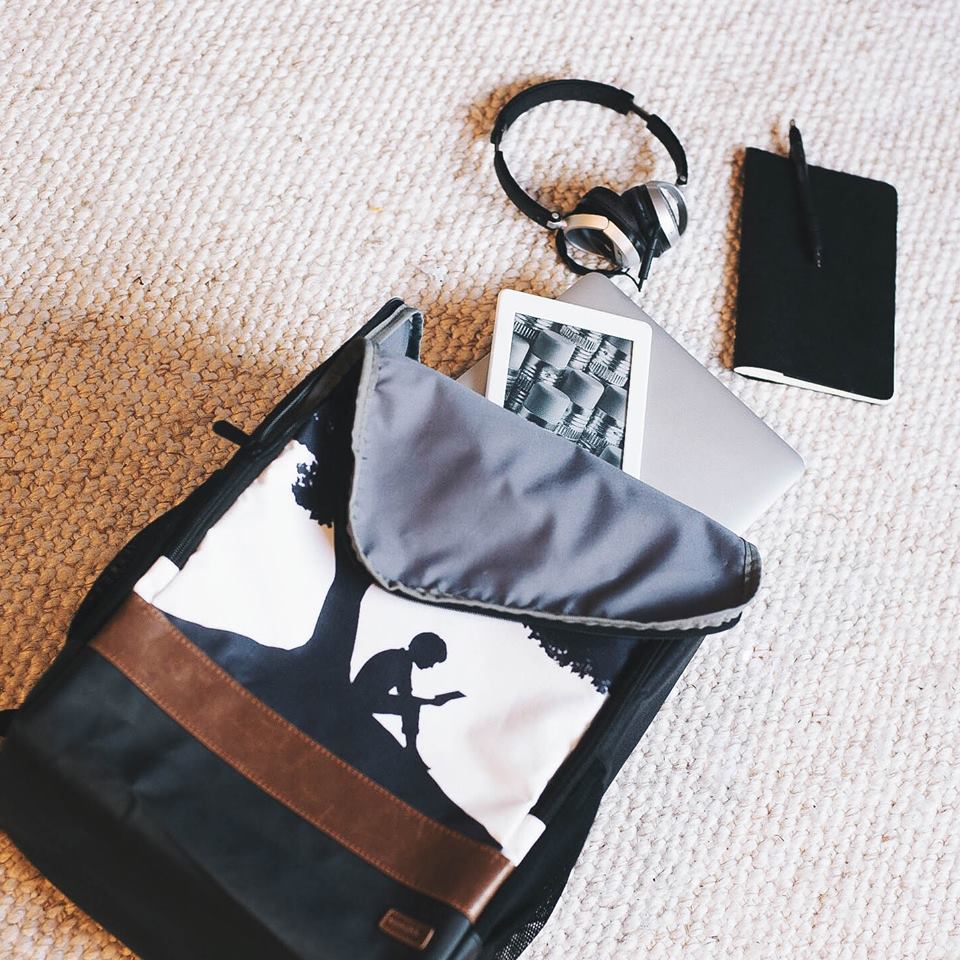 Travelers are loving the Kindle Voyage. You really don't know how much you need a Kindle until you try one. If you're an avid traveler, they're worth every penny. Whether you're reading for pleasure or brushing up on a text before a final exam, the Voyage provides an easy way to read and take detailed notes on-the-go.
Alternative Travel Gadgets
Are you looking for some additional travel gadgets for your next trip? Here are a few of some of our other favorite travel accessories currently listed on Amazon:
Bluesmart One with GPS Tracking – Smart Luggage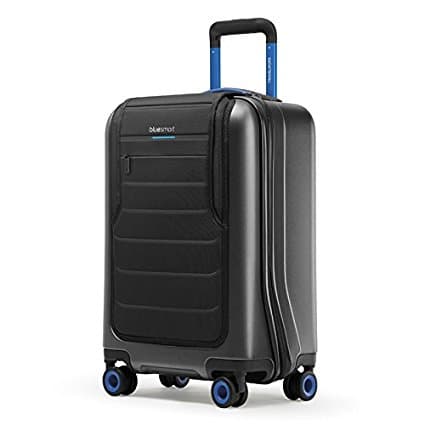 The Bluesmart is the first suitcase of its kind to wirelessly connect to your smartphone. This means you can track your luggage, charge your phone, and lock your suitcase for safekeeping. The charging dock is conveniently equipped with two USB charging ports. So, you can charge your phone and laptop at the same time. You can charge your phone up to six times, meaning you'll never have to search for an airport outlet again.
In addition to its charging capabilities, the Bluesmart has a built-in SIM card, so you can track your bag's whereabouts at all times. In the handle, there is a built-in scale, so you can pick up your bag and know if it meets the airline's weight requirements. What more do you need?
GoPro Hero 5 Black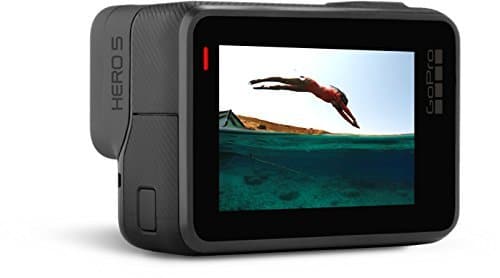 If you're looking to up your video footage game, opt for the GoPro Hero 5. While much more affordable than a DSLR camera, you can still take amazingly clear footage on all of your adventures. The best part is the Hero 5 can record stunning 4k and 12MP videos in a single burst. Add the option to preview and play back your shots and this GoPro is the ultimate device for sharing your trip as you live it.
JBL Flip 4 Bluetooth Speaker
Have you ever been lying on a beach and wished you could turn your tunes up louder? The JBL Flip 4 is one of the best Bluetooth speakers we've seen on the market. Although it is small and portable, don't let its size fool you. It offers over 12 hours of continuous music play time as well as wireless streaming capabilities. The best part is it is completely waterproof. So take it to the beach or take it anywhere.
Keep Yourself Entertained With the Kindle Voyage E-Reader
Whether you're an avid reader or you're just looking for a way to stay entertained on your travels, e-readers are the way to go. Amazon has really outdone themselves. The Kindle Voyage stands in a league of its own. The sleeker design, more friendly user interface, and adaptive screen display attest to its revolutionary design.
As a traveler, you'll certainly appreciate its sleek design and easy portability. While other e-readers might do the job, the Voyage provides a rare textual clarity unseen among other devices. Before you head out on your next road trip or book that flight, consider purchasing this device. You'll be happy that you did.  
Related Article: Best Travel Gadgets For Adventurers