You might want to rearrange your central California travel plans.
California's Ferguson fire is making headlines as it blazes through everything in its path throughout Central California. An unusually mild winter across much of the western United States resulted in an especially dry summer. Of course, the drier conditions significantly increase the chance of wildfires. Unfortunately this blaze broke out this past Friday night and has grown increasingly out of control. By Tuesday, the fires were only five percent contained, with feverish efforts going forward to ensure public safety.
These current fires have already burned nearly 12,525 acres of land to the west of Yosemite National Park. Tragically, a firefighter lost his life this past weekend during an effort to extinguish these fast moving flames. Despite the heroic efforts going forth, the Ferguson fires are threatening another 100 homes within the week.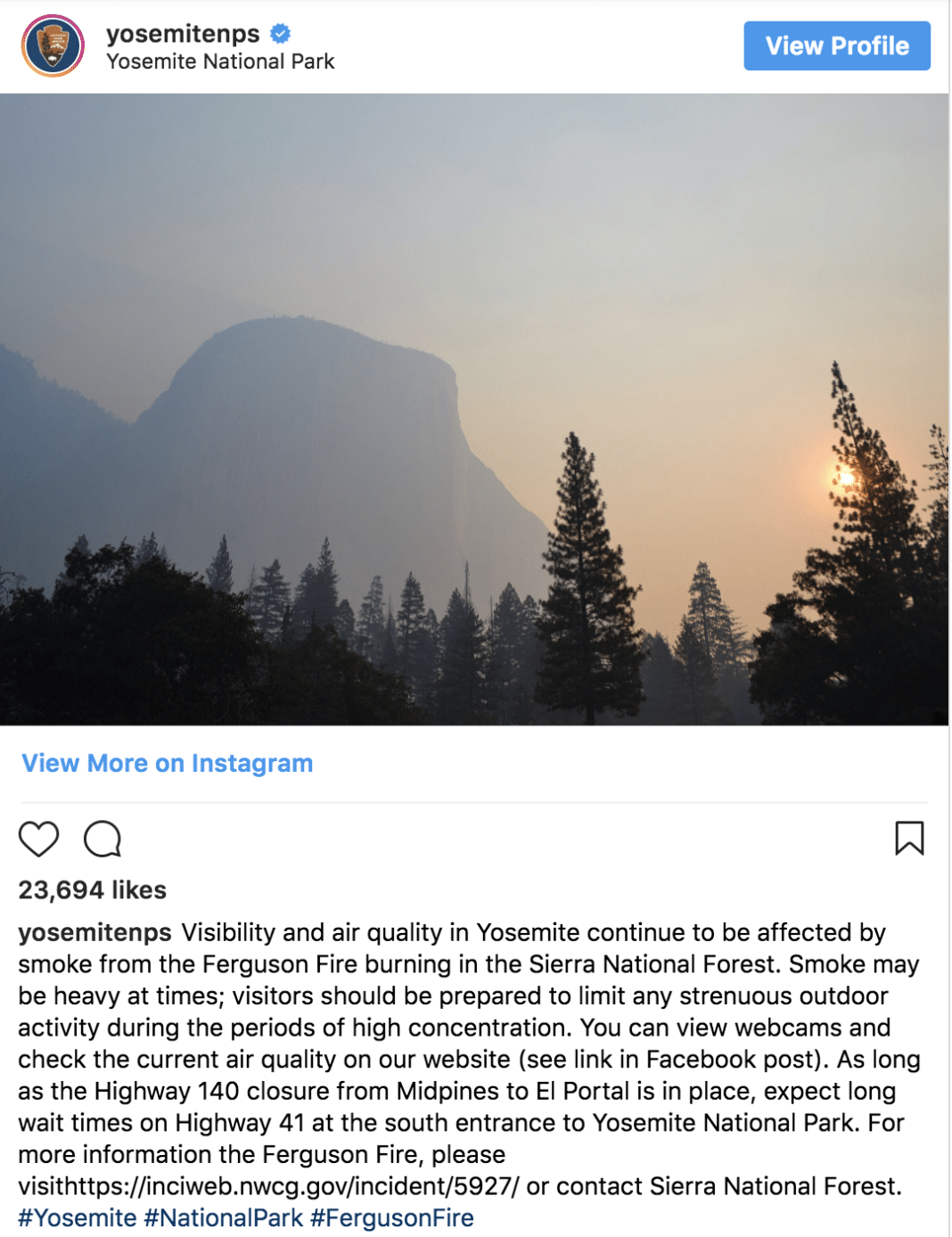 A statement by the U.S. Forest Service noted, "Due to the steep, rugged terrain, the volatility of the vegetation, the hazard trees, the mortality, firefighters are just simply not able to fight this fire directly." This particular fire is much more challenging to deal with than the average wilderness blaze.
Heads up to Yosemite goers: Keep your travel plans flexible.
If you had plans to visit Yosemite National Park at all during the month of July, be aware that the conditions may not be ideal. The nearby smoke certainly affects the visibility and air quality throughout the park. The National Parks Service is warning visitors to be cautious and aware of the surrounding conditions and to plan their activities accordingly. The impending fires and smoke-filled air are not the best environments in which to take on a strenuous hike. Keep checking updates in the news and through the National Parks Service to stay aware of the latest information regarding the Ferguson fires.
Related Article: Best Yosemite Hikes: Top Ten Trails for Unbelievable Views