Wouldn't it be nice to have a winter coat that's suitable for both everyday life and extreme adventure? This Patagonia mens jacket is that and more.
There are billions of winter jackets out there to choose from that, and a solid bunch of them are undoubtedly great options. Many outdoor clothing and gear companies have committed (and succeeded) to produce top-notch options for the adventure traveler. But what sets this Patagonia men's jacket apart is its multifunctionality. It isn't easy finding a jacket that performs excellently during wintry expeditions but doesn't look ridiculous to wear to work. With the Patagonia Men's Topley Jacket, this is a reality. You can wear this Patagonia jacket on your daily commute or a frosty night on the town without looking like an out-of-place eskimo. (In fact, you'll like quite dapper, if we must say so ourselves.) But you'll be able to wear it on a chilly Appalachian hike or on an epic ski trip in Banff just as well.
That being said, we know that you'll probably need a little more to be convinced. So keep on reading our review of the Patagonia Men's Topley Jacket for an in-depth review. From there, you can decide for yourself whether it's really the spectacular hybrid coat that we make it out to be.
Patagonia Men's Topley Jacket Features & Benefits
Warning: you may already start to feel a little warm from reading about the incredible features of this awesome Patagonia coat.
1.Shell, Lining, and Insulation Materials
Credit: Patagonia
H2No® Performance Standard 2-layer Shell
We know that many people believe in saving the best for last, but this feature is just too good not to share right away. As evident by its name, the shell consists of two layers, which already promises some extra warmth on its own. But that's not all that makes it special. This special, Patagonia-unique shell is made from 100% recycled polyester. Since 1993, this clothing brand has been making use of recycled polyester soda bottles in their products to reduce their use of petroleum. It started with the green Marsupial Pullover and has since extended to more products such as fleece and shell jackets, including the Patagonia Topley. Now, not only do they have a plethora of apparel made with 100% recycled polyester. They've even found additional sources for their recycled polyester creation, such as overused garments and manufacturing waste that wouldn't otherwise be used.
So why is this so exciting? Because not only is it clear that Patagonia is committed to making a difference in the world, but you can, too. By simply purchasing the Patagonia Men's Topley Jacket, you're helping the company both protect the environment and the people in it.
As if that wasn't enough to be compelled to snag this Patagonia mens jacket for yourself, the shell boasts a breathable, waterproof barrier. This means that not only will the rain not soak through your coat, but it won't make you feel like you're suffocating either. You've probably experienced it before: those bulky jackets that are so warm what you'd rather be drenched from the rain. Or on the other hand, there are the jackets that completely protect you from the rain but not from the cold air. Those two lame coats are exactly what makes H2No® Performance Standard 2-layer shell of the Patagonia Topley such a prized possession. And if you were at all concerned that it wouldn't deliver on the "waterproof" aspect, it's topped with a durable water repellant finish. You are not getting wet in this jacket, and you can pretty much guarantee full protection an any rough weather.
100% Recycled Lining and Down Insulation
Just like the shell, the lining of the Patagonia Men's Topley Jacket is also made of 100% recycled polyester with a durable water repellant finish. What can we say—they really care about you staying dry! But to make things even better, the coat is insulated with 600-fill-power Recycled Down reclaimed from duck and goose down products. But what does that even mean, and why should it matter to you?Recycled down refers to down from bedding or cushions that weren't going to be resold or used. Patagonia takes this material and instead of letting it be wasted, cleans it extremely thoroughly and incorporates it in the insulation of their clothing. Not only does this mean that again, you're helping Patagonia make a positive impact on the environment, but it'll also keep you super warm. We say amen to that.
2. Pockets, Pockets, Pockets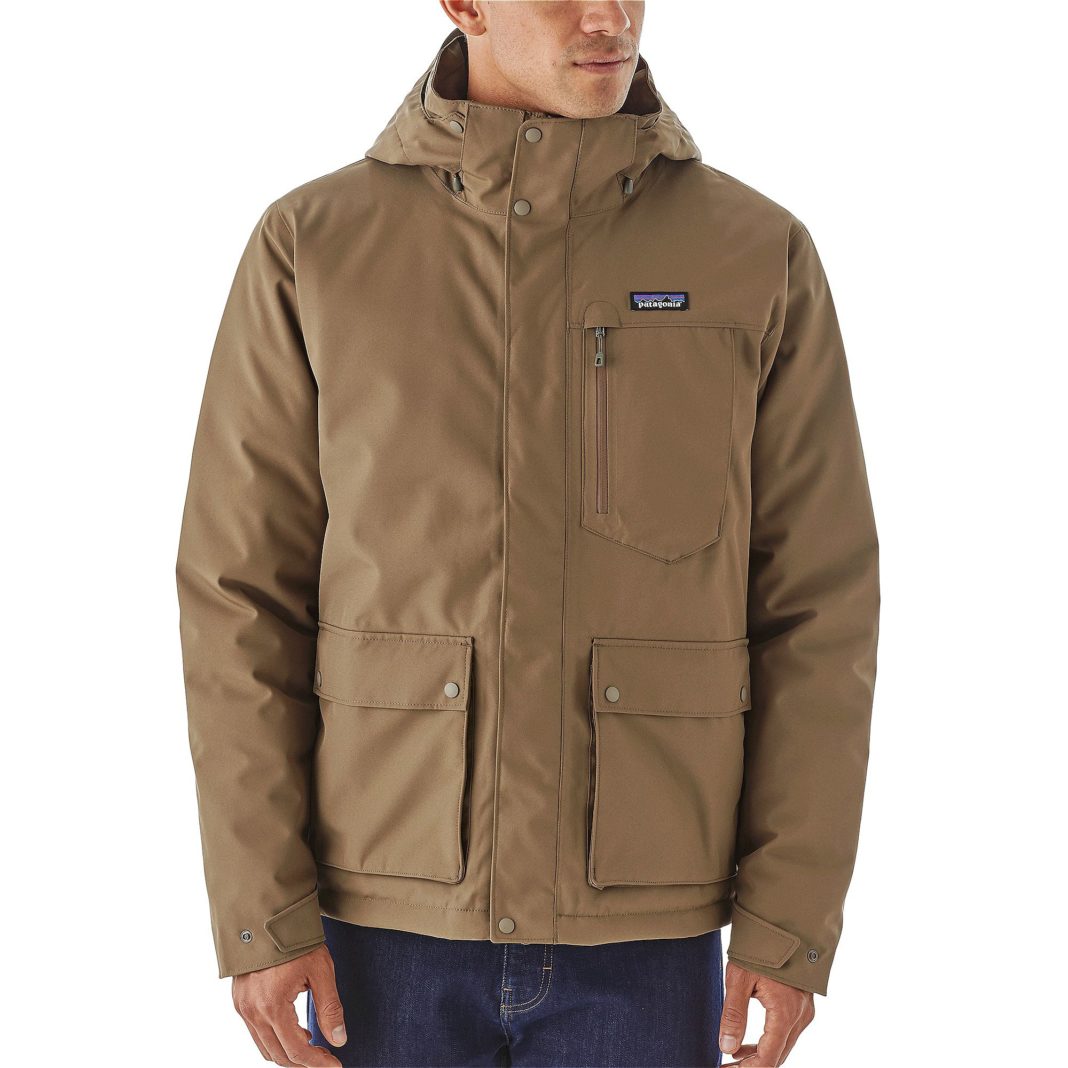 Credit: Patagonia
Whether you're on your way to the office or out in the crispy climate of Antarctica, these pockets are just where they should be. The left-chest patch pocket is in the prime spot for the little things you want to keep close and extra secure. An interior pocket on the right interior chest pocket will do the same, but it's tucked-away location doubly ensures safe and dry belongings. Then there are the multifunctional pockets on the front of the jacket, which we love (as weird as it is to love pockets). They serve at once as top-entry pockets with flaps and as side-entry pockets lined with soft and warm jersey fabric. This means you can keep your essentials in these pockets while keeping your hands toasty in them at the same time. We know. It's amazing.
3. Adjustable Hood and Complementary Visor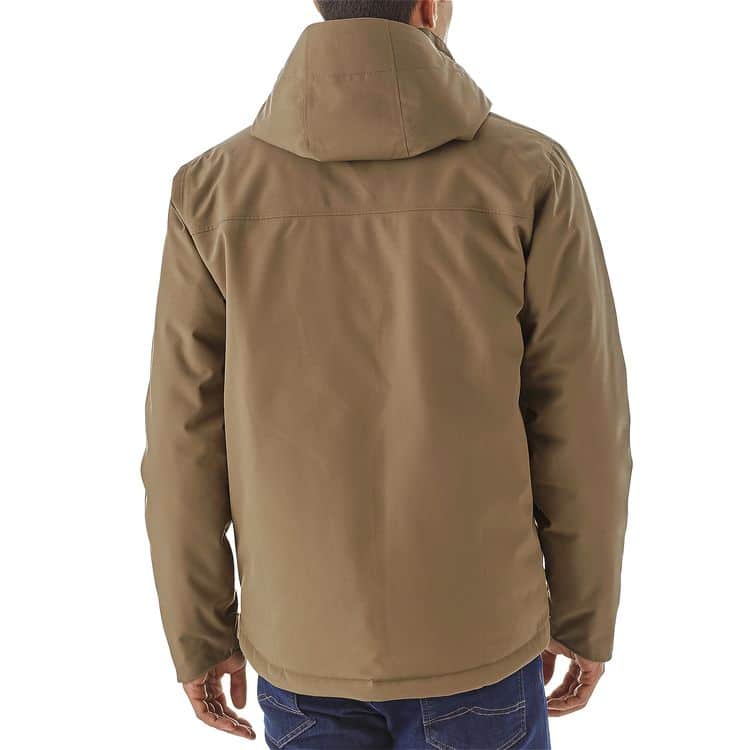 Credit: Patagonia
Seriously? A hood and visor? What could we possibly say that would get you excited about these features? You should know to expect awesomeness even in the minor aspects of the Patagonia Men's Topley Jacket such as these by now. The hood won't just cover your head, but it'll keep it warm and cozy with its plush insulation. Don't need the hood? Just take it off! It's removable, so you can easily lose the hood when it suits you. Or maybe you need it on, but it's not fitting correctly. Good news: it's also adjustable! You can make it fit tailor made the way you like it. The visor is a bonus element, so if you get caught up in a feisty winter storm, you'll still be able to see. This Patagonia men's winter jacket really has you covered.
4. Zipper, Flaps, and Dual-adjust Drawcord Hem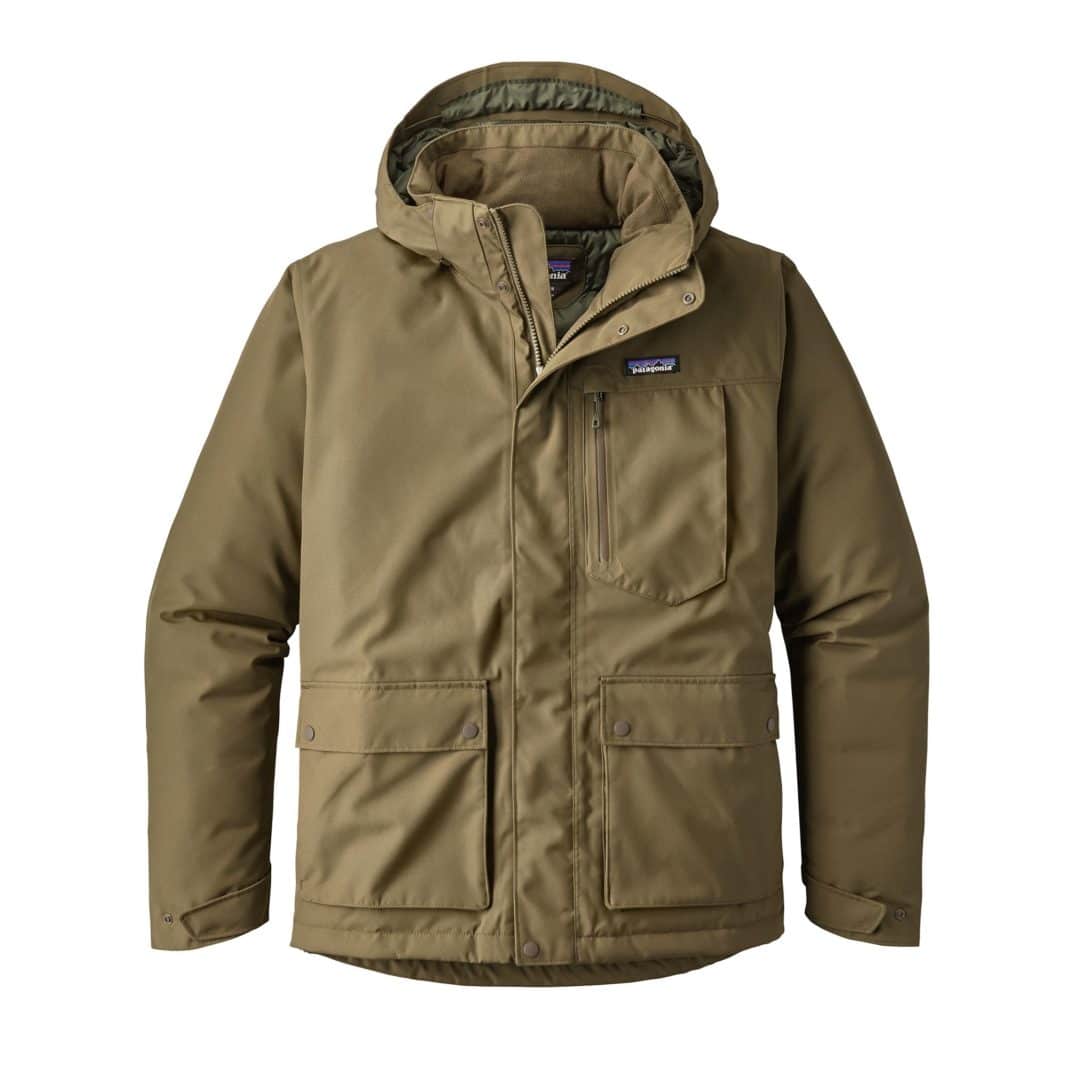 Credit: Patagonia
Okay, the zipper isn't the most exciting part of this Patagonia mens jacket, but the flaps and collar are pretty sweet. Why? Well, the internal and external flaps help to further protect from the cool air (or even snow) from getting inside your jacket. The collar has a similar function, only it's for your neck and it's lined with soft microfleece. Say goodbye to those jackets that scratch and irritate your neck and chin! And let's not forget the dual-adjust drawcord hem. This aspect of the Patagonia Men's Topley Jacket is more important than it seems. Since the jacket is hip length, it would otherwise let some air in from underneath the jacket. The drawcord hem makes it possible for you to pull it tight to prevent that from happening.
What Travelers Are Saying About the Patagonia Men's Topley Jacket
We've covered the features and benefits of the Patagonia Men's Topley Jacket, but what about how it's performed so far? Here's what some of the people who've tried it out are saying:
Pros
plus

Materials feel high quality

plus

Performs extremely well in cold, windy weather

plus

Has a smooth and simple style

plus

It's incredibly warm without being bulky
Cons
close

Some were expecting to be warmer in the coat (they suggest wearing layers)!

The regular fit doesn't appeal to all
Alternative Men's Winter Jackets
Not sure if this Patagonia mens jacket is the one for you? Here are some other men's winter jackets that might be more up your alley:
The North Face Gotham Jacket III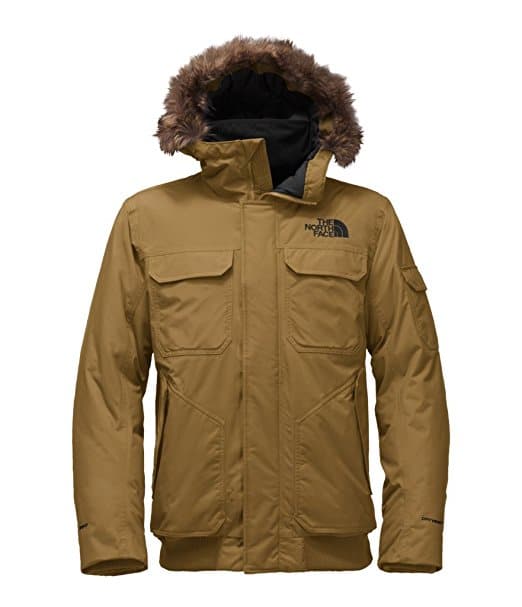 This is a great alternative for those who are looking for something a little more form fitting. The North Face Gotham Jacket III is incredibly warm, known to keep its wearer warm and fit a little more snugly. It also has a hood that might be more to your preference if you're highly concerned with keeping your head warm. It's faux fur hood lining makes sure of that! Plus, it's a North Face. Who's ever been let down by a North Face Jacket?
Columbia OutDry EX Gold Down Hooded Jacket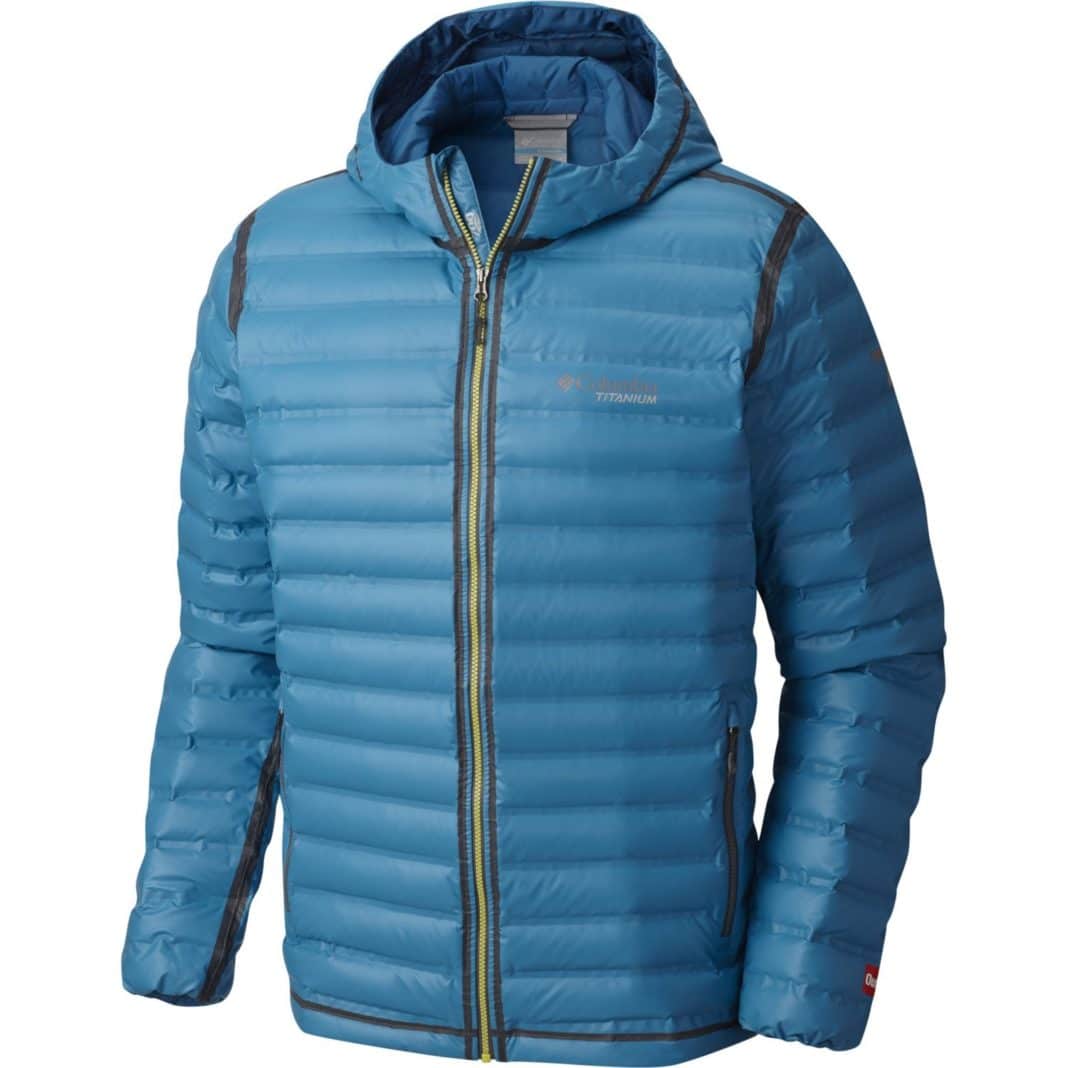 This alternative men's winter jacket is another solid option for those looking who prefer a sportier look. With its waterproof nylon shell, it's style is clearly for the athletic type, and has a slightly more assertive design than the Patagonia Men's Topley Jacket.
Mountain Equipment Lightline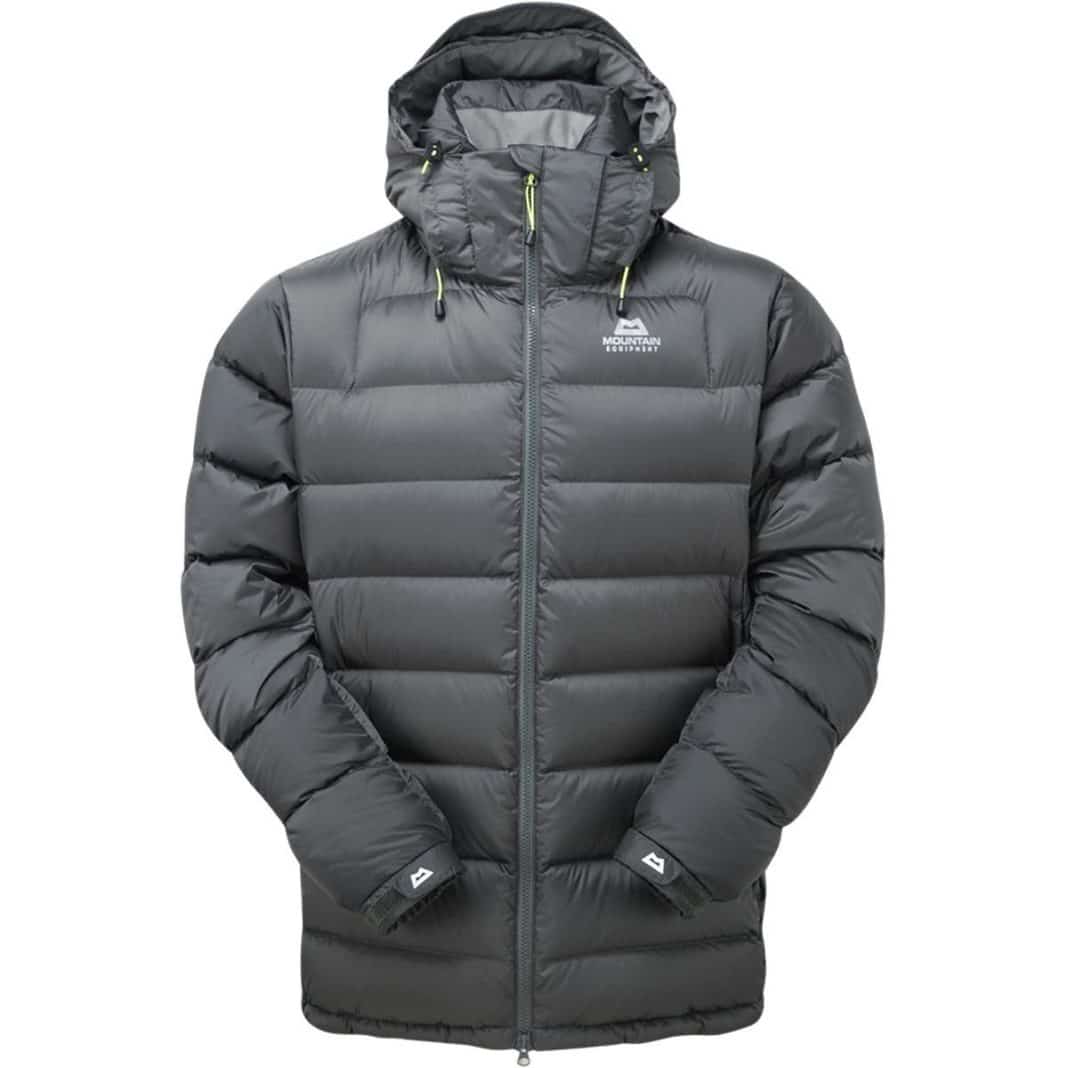 The Mountain Equipment Lightline jacket may not be as well-known as the previous two, but it's certainly just as solid. You can be extra confident in this winter coat that the wind and chilly air won't get to you. It's both exterior is both windproof and water resistant, so you'll be safe and sound in its walls. And a bonus? It's easy to pack due to its compactable material!
It's a no-brainer, really: the Patagonia Men's Topley Jacket is a must-own for every man.
Don't get us wrong; there are plenty of other men's Patagonia jackets that deserve to be a part of your trusty winter wardrobe. By all means, do your research and sift through those as well. But if you're looking for a Patagonia men's jacket that has already proved itself, we'd go with this one. Will you give the Patagonia Men's Topley jacket a try, or have you tried it already? Share your opinion of it with us in the comments below!
Related Article: ​​Best Winter Jackets for Men Who Travel​​​