Experience the allure of the French Quarter while staying in the Ritz-Carlton New Orleans.
The city of New Orleans remains a must-see location for any traveler. With its vibrant, energetic culture and beautiful, historic architecture, this southern U.S. destination entices countless tourists to visit each year. When you decide to travel to New Orleans, you might not know where to stay. The various unique sections of the urban site might leave you wondering about the best areas for vacationing. In the French Quarter, you'll find many luxury accommodations that remain within walking distance to shops and restaurants. The elegant Ritz-Carlton New Orleans represents one of the top hotels in this area of New Orleans. At the Ritz-Carlton New Orleans, guests can experience high-quality service and a variety of amenities. Visitors will love the hotel's captivating, old-world charm amidst the excitement of dynamic New Orleans.
Let's Talk Accommodations
Rooms
Credit: Facebook / Ritz-Carlton New Orleans
As a luxury hotel, the Ritz-Carlton New Orleans doesn't skimp on its room designs and amenities. The rooms found at this accommodation provide enough space for guests to spread out and enjoy their privacy. Guests can choose the Deluxe Courtyard Rooms, which offer beautiful views of the gorgeous hotel courtyard. Other room options include the Deluxe King King, containing two king beds, or the Deluxe Double, with two double beds. A Deluxe King room might be ideal for single travelers or a couple, since this space holds just one bed.
These units represent the smallest spaces in the Ritz-Carlton, with the largest room measuring just 400 square feet. Accordingly, bigger groups of visitors may need to book a different style space, as these will offer greater room. However, that doesn't mean the rooms lack the amenities found in other areas of the hotel. The smaller spaces contain views of the city and have been filled with plush, elegant furnishings. Guests will also have access to a flat screen tv with streaming services like Netflix and free Wi-Fi. A full marble bathroom, which includes a large bath tub, provides the ideal place for relaxation.
Suites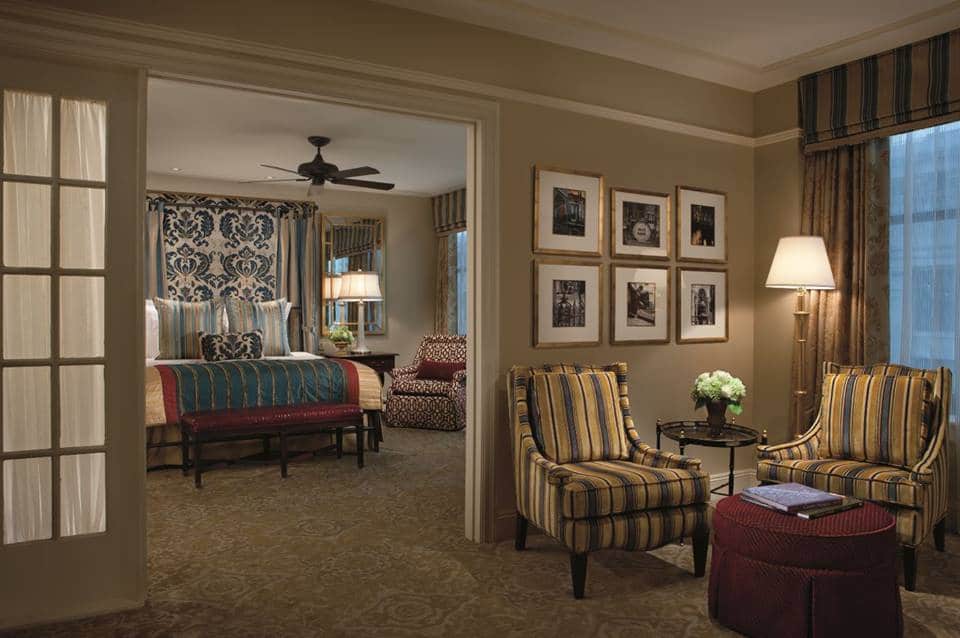 Credit: Facebook / Ritz-Carlton New Orleans
An upgrade from the rooms at the Ritz-Carlton New Orleans, the suites provide even more space for guests. Guests have the ability to decide between various types of suites, depending on their specific needs. The smallest suite clocks in at around 600 square feet, while the largest encompasses 2,500 square feet. Like the rooms, the suites come equipped with a full bathroom, King or Queen-sized beds, and varying views. Since many of the suites separate the bedroom from the living areas, guests will have more privacy during their stay.
These luxury spaces contain lavish furnishings and amenities fit for the most sophisticated travelers. Inside the Studio Suite, guests can enjoy a large living area, which has been decorated using local artwork. A comfortable writing desk provides the ideal place to journal or accomplish important work. The Vieux Carre Suite has a gorgeous Italian marble bathroom, complete with two separate sinks and a walk-in shower. Wrap-around windows also provide stunning views of the French Quarter. The special Ritz-Carlton Suite provides a space fit for a king. This suite contains a massive bedroom, living and dining room, as well as a private outdoor terrace.
Maison Orleans Club Level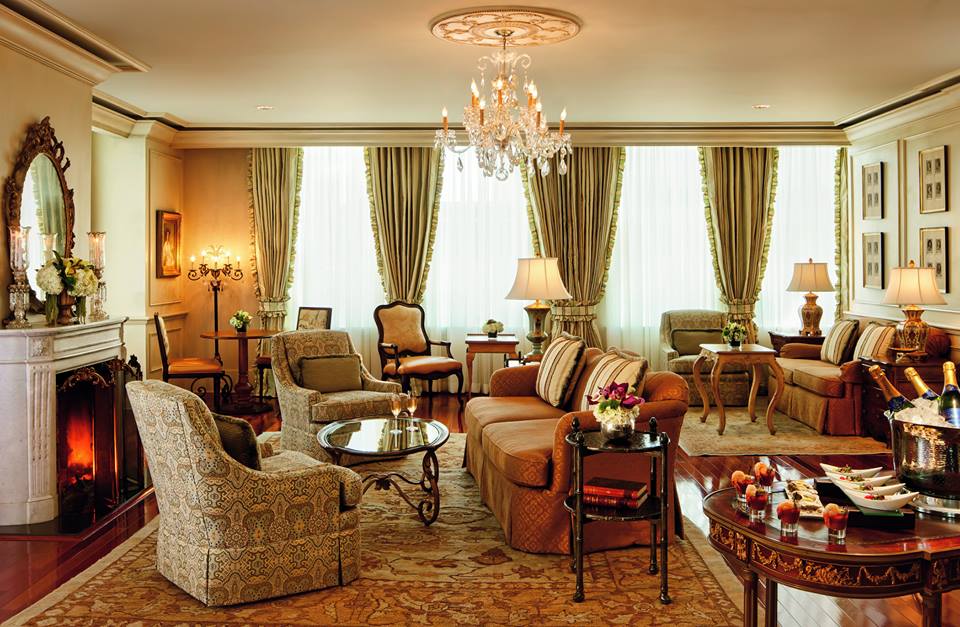 Credit: Facebook / Ritz-Carlton New Orleans
The Maison Orleans Club Level spaces represent the most extravagant living areas available at the Ritz-Carlton New Orleans. Sometimes called a hotel within a hotel, the Club Level provides an elevated staying experience for guests. Besides containing massive bedrooms and rich furnishings, the Club suites also have additional features like wood floors and over-sized bathtubs. When you upgrade to Club Level, you'll additionally receive private access to the Ritz-Carlton Club lounge. A library, parlor, and salon, each elegantly designed, also remain exclusively available to Club Level guests.
Guests who stay in the Club Level suites have special privileges that others don't get to receive. Throughout the day, Ritz-Carlton New Orleans staff members will offer you food options based on your specific tastes. That means you won't have to leave your comfortable accommodations to enjoy a delicious bite to eat. Breakfast, light snacks, and sweet treats will be brought to your suite daily. You'll even receive complementary wine, cocktails, and beer whenever you choose. A personal concierge will also be at your beck and call, providing whatever services you require.
Let's Talk Dining
Davenport Lounge
Credit: Facebook / Ritz-Carlton New Orleans
As a luxury hotel, the Ritz-Carlton New Orleans only offers the most gourmet food items to its occupants. Inside the Davenport Lounge, guests may enjoy an afternoon tea session, while sitting in the elegantly decorated space. On the menu, you'll find classic brews alongside small sandwiches and sweet pastries. During the later hours of the day, the lounge offers more substantial dishes as well as alcoholic beverages. Guests may order food to share among friends and family, like crab dip or a plate of truffle fries. The dessert menu contains some New Orleans favorites, such as powdered beignets and pecan pie.
The Davenport Lounge doesn't only provide delicious meals. In the evenings, the space opens up to musicians who will play live jazz for guests. As you listen to the music, you can sip on a few drinks. The Ritz-Carlton New Orleans offers its guests drinks from extensive wine, beer, and cocktail lists. You'll be sure to find your go-to beverage when ordering something here. Those looking to find their new favorite drink should check out the cocktail menu, as it contains many creative concoctions.
M Bistro
Credit: Facebook / Ritz-Carlton New Orleans
The meals served in M Bistro utilize only the finest ingredients, so guests can enjoy truly delicious foods. This Ritz-Carlton New Orleans dining venue emphasizes freshness, preferring to buy produce and meat from the local region. M Bistro embodies the farm-to-table ethic, bringing organic, regional foods to every hotel guest's plate. Guests may stop by and order breakfast, lunch, and dinner from M Bistro, though dinner reservations are recommended.
To start their day, guests can order items like Eggs Benedict and French toast for breakfast at M Bistro. Those who wake up later can still enjoy a brunch meal, with custom mimosas available for ordering on the weekends. Lunch served at the Ritz-Carlton New Orleans Bistro includes lighter dishes, such as seafood chopped salads and redfish tacos. Those with bigger appetites might also order a bowl of seafood gumbo or try the Cajun chicken sandwich. After a day exploring the city, guests can salivate over a gourmet dinner. Choose from starters like roasted oysters and crab cakes, then order an entree of pan-seared scallops or cavatelli pasta. Be sure to try the chocolate chip bread pudding for a sweet end to your meal.
Dining Events and Experiences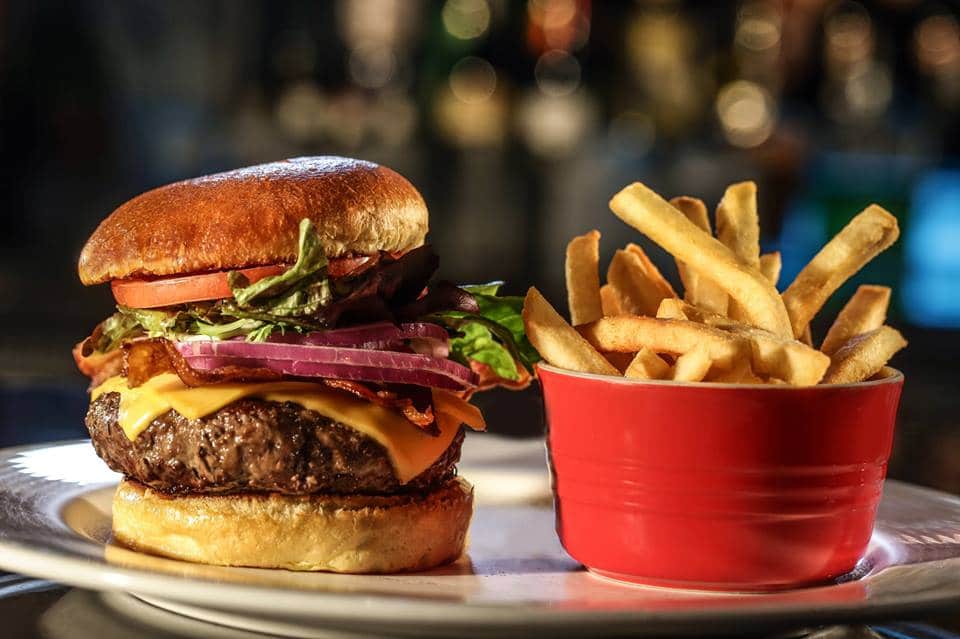 Credit: Facebook / Ritz-Carlton New Orleans
If you're too comfortable to leave your bed, the Ritz-Carlton New Orleans provides in-room dining services for hungry guests. The opportunity to have breakfast in bed should be a no-brainer when staying in a luxury hotel. As you enjoy your lazy morning, you can order a spread of delicious foods, including eggs, bacon, toast, and more. Those who like to eat lightly after waking may choose a bowl of steel cut oatmeal and berries or yogurt. Craving a midnight snack? The Ritz-Carlton New Orleans will send up dishes such as burgers, grilled cheese, and pasta whenever you choose.
Guests with Club Level privileges also receive access to many exclusive dining experiences. On Tuesdays, Club guests can partake in a wine tasting event and learn how to make unique cocktails. Complimentary coffee or tea may be ordered as a wake-up call before seven, when other dining options open. On Fridays and Saturdays, guests have the opportunity to watch a chef create seafood dishes like shrimp risotto and grits. You'll get to see how to create authentic New Orleans cuisine directly from the hotel's talented cooks.
Let's Talk Amenities And Activities
Spa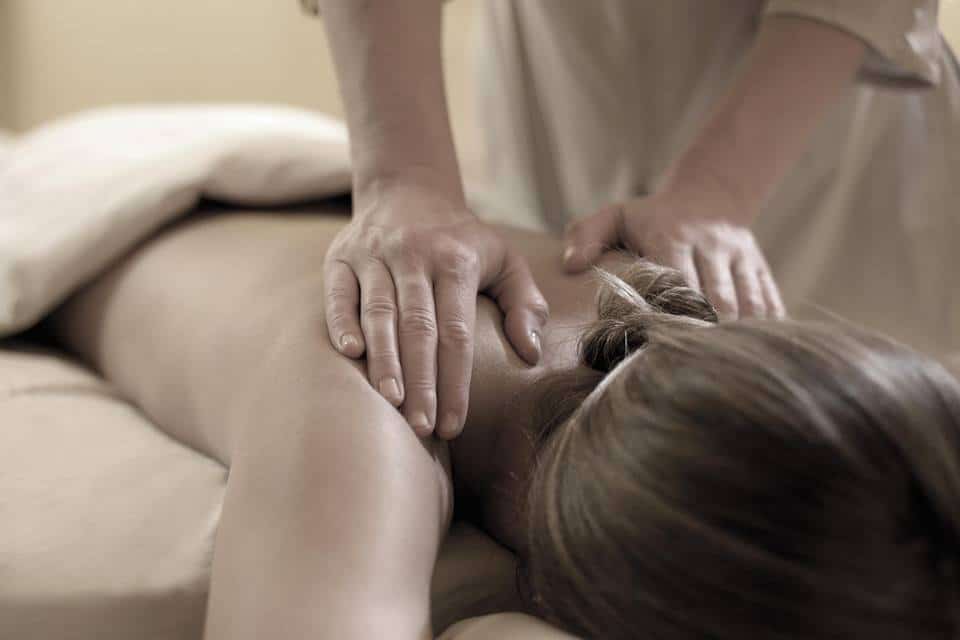 Credit: Facebook / Ritz-Carlton New Orleans
Relaxation remains a top priority for many travelers who book rooms at luxury hotels. Sometimes, you just want to spend your free time resting or receiving a special treatment. If you're someone who loves to take it easy, you'll definitely appreciate the spa at the Ritz-Carlton New Orleans. This accommodation's day spa offers guests with countless treatments for making them feel brand-new. Open every day of the week, the spa center welcomes those who want to be pampered.
The treatments offered here will allow guests to escape the stresses of everyday life. Packages include things like "Retreat From The Heat," which entails a Balinese massage, manicure, pedicure, and a blow-out. You could also receive a tropical treatment, involving a body scrub and Polynesian massage. After a full-body rejuvenation, guests can enjoy a delicious Tuna Tataki lunch in the Spa Café. If you've got somewhere special to go, you might want to consider the "Summer Sizzle" treatment. This spa package includes multiple salon services, so you can look your best for any event.
Fitness Center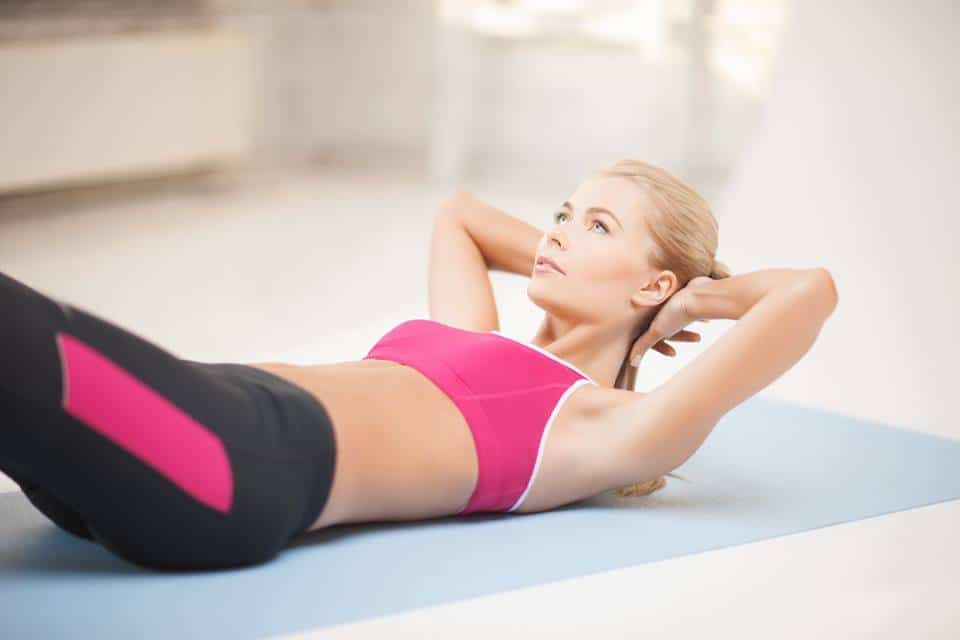 Credit: Facebook / Ritz-Carlton New Orleans
Even when you're on vacation, you still might prefer to get in a few workouts. Thankfully, the Ritz-Carlton New Orleans contains a fitness center for guests to sweat it out while visiting. The fitness center possesses a variety of equipment to meet your exercise needs. Treadmills and ellipticals enable guests to perform tons of cardio, while free weights let them strengthen their muscles. With so many machines available, you won't have to wait for someone else to finish before you can work out.
At the Ritz-Carlton New Orleans fitness center, guests may also partake in a fun workout class. You can find your favorite exercise course here, such as Zumba, Virtual Active, or FitFusion. Any of these courses can be personalized based on a guest's specific desires. A spinning studio with a Wexer virtual coach also simulates working out alongside a personal trainer. The spinning classes will virtually take you to places like the Swiss Alps, so you don't get bored while biking.
Entertainment Venues
Credit: Facebook / Ritz-Carlton New Orleans
The lobby lounge inside the Ritz-Carlton New Orleans frequently hosts entertainers, such as talented singers and musicians. Jazz music, a staple of New Orleans culture, will play throughout the space as you relax on comfy furniture. Guests may watch these evening performances inside the lounge while sipping on a cocktail or two. You might even get the urge to dance as others sway to the energetic tunes. The lounge also offers guests free gumbo during the afternoons, so visitors can taste some authentic New Orleans cuisine.
The Ritz-Carlton New Orleans also has a courtyard for enjoying the outdoors and chatting with other guests. You'll love enjoying the fresh air while staying within the comforts of the hotel space. Though the hotel remains situated in the French Quarter, you won't have to hear lots of noise while sitting outside. During certain nights of the week, this external area even provides Happy Hour drinks and sweet beignets. If you book a room facing the courtyard, you'll also have a lovely view from your private balcony or windows.
Meetings and Wedding Services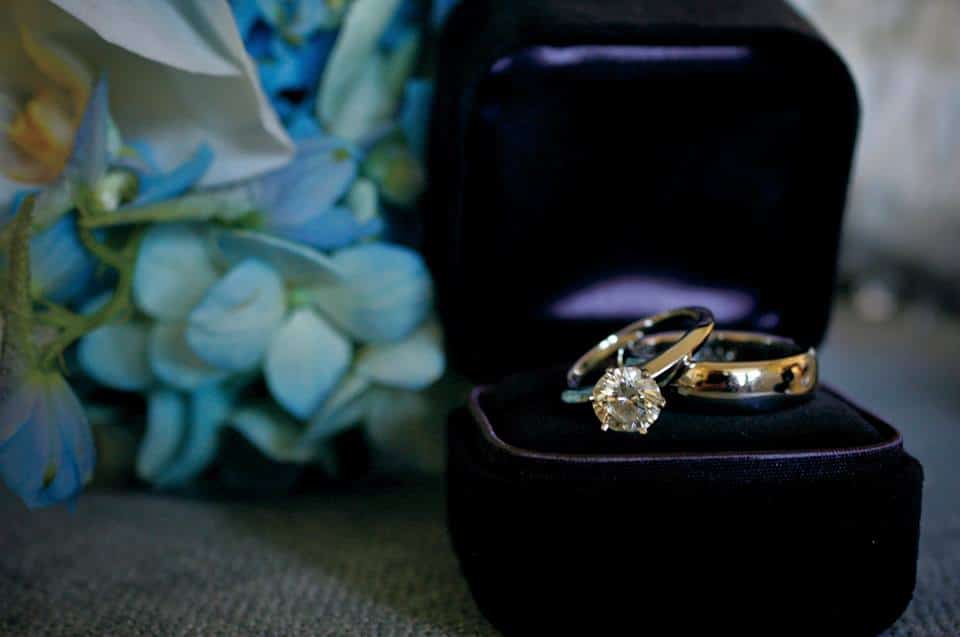 Credit: Facebook / Ritz-Carlton New Orleans
Any travelers visiting New Orleans for work purposes will appreciate the massive meeting spaces at the Ritz-Carlton hotel. Inside this accommodation, guests can access any of the 23 breakout rooms, including two boardrooms and an outdoors area. Two ballrooms, measuring from 3,500 to 7,500 square feet, provide optimum space for major business events. During their meetings, guests may utilize the expertise of a professional Event Concierge, who can plan everything with ease. Catering menus also offer the perfect dishes to serve at big or small work functions.
Looking to tie the knot in New Orleans? The Ritz-Carlton New Orleans maintains ideal venues for wedding ceremonies and receptions. Enthusiastic wedding planners will help you decide exactly what you want on your special day. Guests can choose to share their vows in the lush, romantic courtyard, or inside the elegant French Quarter Bar. After making those eternal promises, guests may celebrate their love by partying inside the spacious Grand Ballroom. The Ritz-Carlton New Orleans even offers multiple packages that include everything from custom wedding cakes to flower arrangements. Romantic and sophisticated, this hotel remains a wonderful place to say, "I do."
What Travelers Are Saying About The Ritz-Carlton New Orleans
Guests who stayed at the Ritz-Carlton New Orleans considered the accommodation to be the best in the French Quarter. Many found that the hotel was located in an ideal spot, nearby the main attractions of the city. Reviewers loved having the ability to walk a short distance to countless shops and restaurants. The Ritz-Carlton New Orleans was also in proximity to public streetcar stops, so guests could easily find alternative transportation.
Other visitors thought that the hotel had beautiful room interiors with areas spacious enough to fit each guest. Additionally, reviewers appreciated having access to spaces like the lounge and courtyard, which served happy hour drinks and beignets. Guests even raved about the welcoming, helpful service provided by the employees at the hotel.
A few reviewers found their rooms somewhat unclean and requiring updates to furniture and appliances. Some that the décor was old, while others considered the rooms average in design quality. Many guests also believed the more inexpensive rooms were not held to the same standard as the costlier spaces. Those who stayed in the cheaper areas recommended either upgrading their rooms or finding another hotel.
Book a sophisticated retreat at the Ritz-Carlton New Orleans.
Wherever you stay in New Orleans, you'll be sure to find an appealing accommodation. However, not many hotels have the same features and amenities. If you're hoping to indulge in a luxurious vacation, choose a room at the Ritz-Carlton New Orleans. This hotel combines the elegance of the historic French Quarter with all the amenities of a modern resort. Stunning architecture and room designs will make guests feel pampered and inspired, while countless services produce a peaceful staying experience. Whether you want to relax in the spa or explore the city, the Ritz-Carlton makes your vacation dreams possible.
Related Article: Best Hotels in New Orleans: Your Luxury Guide