Things to Do in Santa Cruz: Exploring History and Nature
The things to do in Santa Cruz are endless. Known for having beautiful nature, they have so many sights showcasing the beloved nature of Santa Cruz such as the surfing museum and the Marine Discovery Center. They also have the mission museum were you can learn about the 12th California Mission. There is Roaring Camp Railroad, where you will learn about the history of the railroad while also being able to take a train ride. There is so much to see and do here, especially if you are a fan of the great outdoors and of rich and deep history.
1. Roaring Camp Railroad
This railroad very close by Santa Cruz is meant to carry on the legacy of California in the early 1800s. Isaac Graham settled onto a settlement that eventually became the railroad that would bring tourists to see all that Santa Cruz had to offer. These Railroad camps feature a variety of locomotives such as the Dixiana Shay which is one of three National Mechanical Engineering Historical Landmarks. Built-in 1912 and still running, she is affectionately nicknamed Dixie. Next up is the Tuolumne Heisler, taken from almost becoming scrap parts and restored to become the last steam engine at Tuolumne. Last up is the Sonora Shay, built in 1911. Sonora is one of the last of her kind left in the North American continent today.
The best part about this is that you are able to take a quick train ride to Santa Cruz Beach! You will get here by taking a trip on one of the oldest trails in California, first used in 1875. You can buy your train tickets on their website, as well as check out the schedule to Santa Cruz Beach. There are frequent events and exhibits such as the Model Railroad Exhibit.
Some are for various holidays throughout the year include 4th of July, Halloween, Chanukah, Easter and Mother's and Father's Day. Fun events like Starlight Evening Dinner and Train, which is fun for the whole family to enjoy. Or The Moonlight Train Dinner Party, which includes hot drinks and desserts as well as dancing and a train ride while having dinner. Shows like the Great Train Robberies and festivals like the Brewgrass Festival and the Santa Cruz Mountain Sol Fest are here. There are so many things to do at the Roaring Camp Railroad.
2. Santa Cruz Wharf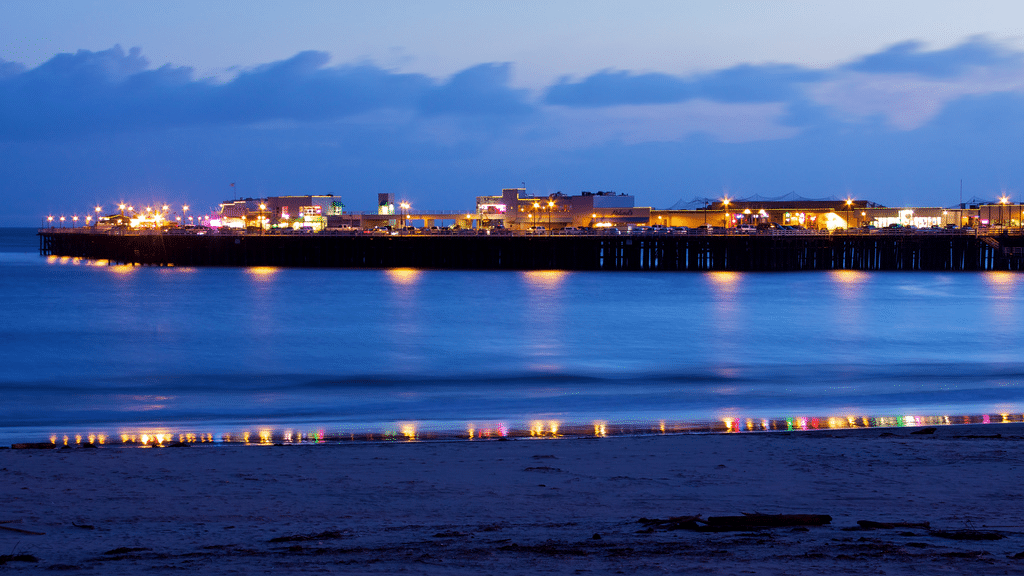 Santa Cruz Warf
The Santa Cruz Wharf is one of the longest piers on the US coast. They are sure to make use of the space they have. There are an endless amount of activities here. As far as natural, you can fish, bird, whale, and wildlife watching. For the on water activities, you can spend the day on the beach boating or taking a boat tour. You can kayak, sail or surf. For the touristy activities, you can shop, sightsee, pick up gifts, and enjoy various wineries.
There is also great nightlife here which is a nice added feature if you are a tourist looking for things to do in Santa Cruz! Another great thing about the Warf is the number of amazing restaurants to enjoy here. Ones like Splash, where you can enjoy your meal while overlooking the marina and beach. Another great restaurant right here on the wharf is Olitas Cantina & Grill where you can enjoy good seafood with a water view. A huge favorite here is pier surfing, which you can do without a license.
3. West Cliff Drive
West Cliff Drive takes you down a three mile road with an amazing view of the Pacific Ocean. This is no drive, no, it is for those who want to take a stroll on foot or a bike ride. Maybe a romantic stroll looking at the ocean and enjoying the fresh breeze, or a fun walk with your kids looking out for birds and wildlife.
You will be able to see the surfers in the water do their thing the whole way, and if this peaks your interest in surfing, you stop by the Santa Cruz Surfing Museum. Along this path, you will be able to bring your dog along on the path if they are on a leash. There is a dog park called West Cliff Drive Walkway just for him/her to play on the way, as well as a dog beach! This is a good trail for any level of walker or biker.
4. Santa Cruz Surfing Museum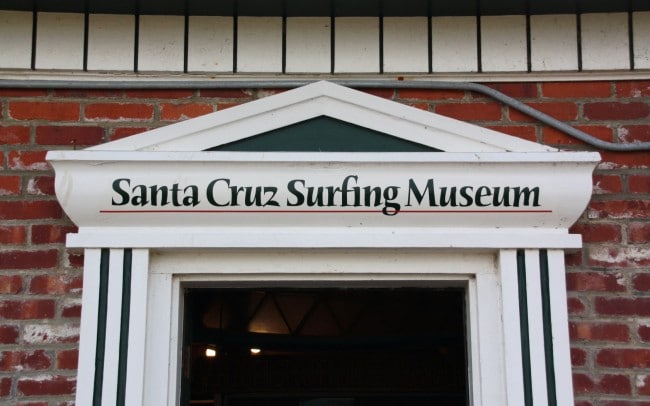 Santa Cruz Surfing Museum
Mentioned previously as a nice museum to stop by on your West Cliff Drive, the Santa Cruz surfing museum, established in 1986. It marks the history of surfing in Santa Cruz. This museum has photographs of surfing throughout the years, surfboards with the history of the surfboard evolution, and videos that highlight the changes in surfing over the years. At the museum, you will find the history of surfing dating back to its origins in Hawaii. You will also see photos of surfing throughout the years, which are very common to find in advertisements and in entertainment.
The surfboards on display show the progression of the boards over the years which is quite the adventure to observe. This museum lives off of donations by generous patrons since the government cut funding almost ten years ago. There are items for purchase at the museum that will all go to help fund it. This is a free museum open every day from 10am to 5pm, except for on Wednesdays. In the winter, the hours are 12pm to 5pm and closed on Tuesdays and Wednesdays.
5. Mystery Spot
Mystery spot is a short distance away from Santa Cruz. Sometimes called a "gravity box" or "tilt house" It breaks the laws of physics and gravity. It was first discovered in 1939 and it opened up as an exhibit in 1940. Of course, there are hundreds of conspiracy theories ranging from spaceship locations to magic. Some are more scientific, but regardless, it will always be a mystery spot. There is a guided hiking trail that last 45 minutes.
The original finders claimed to feel off balance and dizzy when they stood on the spot. This was a mystery to them so they sat down to try to regain their composure. The mystery spot is a California Historical Landmark. There is also a 30 minute hiking trail if you want to extend your trip. They allow dogs with leashes as well! This trial has beautiful plants and animals, well as dahlias.
6. Rio Theatre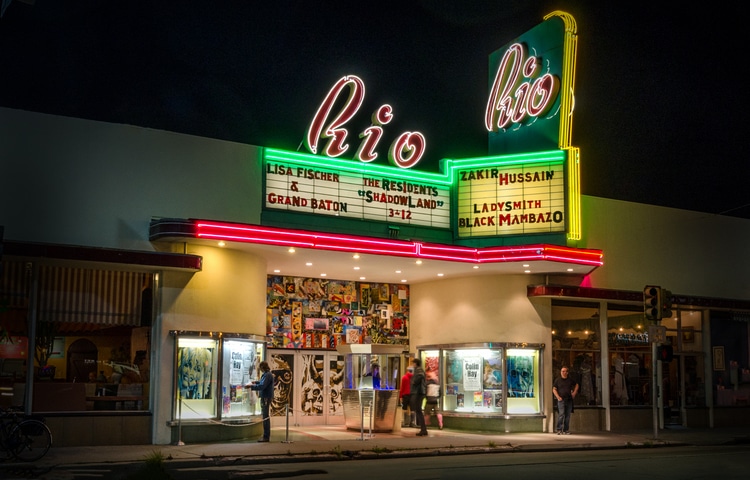 Rio Theatre
Rio Theatre creates the illusion of three dimensions. It opened up in 1949 and has been having incredible shows grace it since then. Everything from films to concerts play here. Not only are the seats comfortable enough to sink into, but there is also a full bar and a balcony section. Though you would expect a theatre of this nature to only be adult friendly, it is extremely child friendly as well. They frequently have shows just for kids.
This theatre gives you a certain kind of feeling of an era past that you won't be able to get enough of. This is one of those gems that is luckily still preserved. Rio Theatre is available for event booking such as weddings, meeting, lectures, and many more events. The Rio cafe and grill has a large menu of food and drink options. Grilled cheese is one of the favorites on the menu. But there are burgers, beers, hot dogs, kids meals, and even vegetarian options available for purchase here.
7. Santa Cruz Looff Carousel and Roller Coaster
Named a national historic landmark because it's one of the oldest and last of its kind still standing. It has been in operation since 1911. This amusement park contains two separate rides, the carousel and the coaster. Charles I.D. Looff, known as the greatest carousel created of this time, created the Looff carousel. This may be one of the reasons it is still operating and has lasted all this time! Though nowadays there are so many rides at amusement parks that these male in comparison to, the history and special feel of an older era set these rides apart. It has been recorded that over 60 million guests have ridden these coasters.
8. Garden of Eden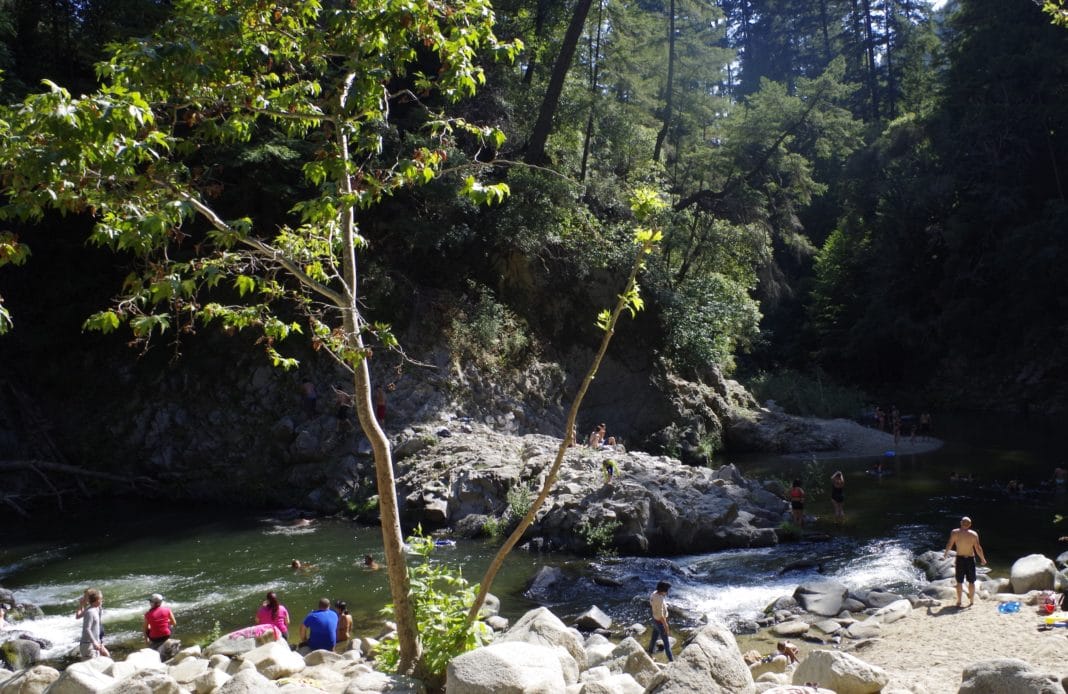 Garden of Eden
Garden of Eden is a swimming hole that has a name to fit the experience. This swimming hole is exactly what you would picture the Garden of Eden to be like- you can almost see Adam and Eve enjoying this swimming hole. This swimming hole is not hard to miss but is hard to find. It isn't like other swimming holes and when you find it, you will know you have arrived.
This place is completely untouched meaning there are no bathrooms or other amenities, the closest are two miles away, so prepare well. Animals, food to cook on a campfire, alcohol and other things of this nature aren't allowed. Those who care for Garden of Eden have a mission to keep this park untouched. On the upside, plan to bring your favorite bathing suite and people you love and have fun! This is a once in a lifetime experience. This hole opens daily from 6am until sundown. The hike is about fifteen minutes to this spot but make sure to follow exact directions in order to get here easily and quickly.
9. Mission Santa Cruz
This mission is the enduring tribute of Misión la Exaltacion de la Santa Cruz, established in 1791. There were 21 California missions in total, and this was number 12. This church experienced much tribulation over the years. In 1818,the townspeople looted the mission. In 1825, it an earthquake harmed much the mission. After rebuilding and securing it, another earthquake came in 1857 and caused the building to collapse. In the end, the mission was given back to the Catholic church.
The church is now Holy Cross Church and looks very different than this mission did. But just a few hundred feet away from the original mission site is a model of it as a memorial, replicating the original in many ways. Created in the 1930s by Gladys Sullivan Doyle, as she set out on a mission to keep the history of California from being lost.
Still Standing
There is only one part of the original mission still standing which is a small part of the adobe. This was the home of the mission's Indian residents. Discovered in the late 1900s that this land originally belonged to an Indian Family. The history behind this and exhibits of the finds are in the museum, and the story is told through the lenses of the Indian residents on walk-through tours, hosted by those wearing clothing to showcase what those of this time would have looked like. There are artifacts from the original mission on display as well.
This mission park is on top of mission hill which offers an amazing view of the city as well as nice features like a garden. Though this was one of the smaller missions in one of the smallest towns out of the 21, it has a large rich and enduring history till this day. There are so many different pieces to explore in this mission of old. You will really be able to immerse yourself in the days of the missions life and enjoy all the beauty still standing. This park is open Monday, Thursday, and Saturday. Their hours are 10am-4pm. They are also open on Sunday from noon-4pm.
10. Seymour Marine Discovery Center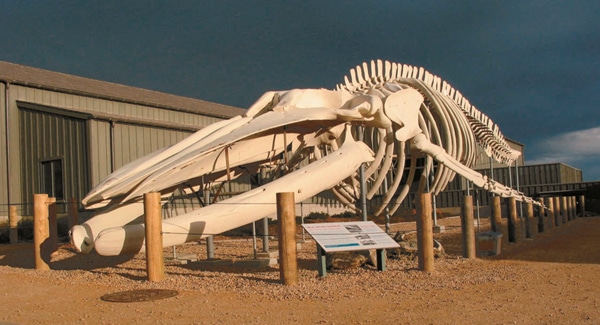 Seymour Marine Discovery Center
The best part about Seymour Marine Discovery center is its placement on the Monterey Bay, which is a beautiful sight to overlook. This Discovery Center prides itself on being community supported. At their aquarium, they are proud to display the behind the scenes of what goes into conserving and researching the various plants and animals in the ecosystem.
They want to bring science and research down to the level a child can engage with and comprehend, as well as us regular people. You will be able to touch many of the sea animals here, such as the sea stars and hermit crabs. There is also the chance to get up close and personal with other sea animals in their tanks such as the eels a special breed of shark.
One of the coolest things on display here is the California Coastal Art & Poetry contest. This begun in 1998 as a poster contest but then started to welcome artwork and poetry submissions as well. The art and poetry reflect how these children from kindergarten through the end of middle school see the coast. This gives them a chance to learn how to think deeply about the ocean and beaches, as well as how to preserve them as the next generation.
Exhibits and Visitation
If you go to the outdoor exhibits, you will find some amazing creatures on display. One of the most eclectic exhibits is the Blue Whale Skeleton which is likely the largest whale skeleton you can find anywhere. There is also the skeleton of the Gray Whale which is set up to make visitors ponder and learn about the way they feed and what their eating process looks like. Next up are the Elephant Seal Sculptures which honor the volunteers who have studied these creatures. They have made great strides in learning about these creatures. These displays also celebrate the volunteers who aided these efforts, as well as the simple beauty and mystery of sea creatures and the ocean itself.
This museum is open from Tuesday through Sunday, 10am-5pm. They are closed on major holidays. Admission is $9 for adults and $7 for children and students able to present their ID's. Children under 2 are free! This Discovery Center is part of the University of California, Santa Cruz. So if you are an undergrad student here, your admission is free! There are a variety of free days available to the public at the Seymour Marine Discovery Center, so be sure to check out their site for the specific days when planning your trip!
Take Your Pick in Santa Cruz
There are so many things to do in Santa Cruz for the whole family here. From hands on museums to all things ocean and beaches, Santa Cruz is an amazing trip to take!
Related Article: Top 10 National Parks in California for Outdoor Adventuring (or Scenic Driving)