Known for its beautiful scenery and thriving craft breweries, there are plenty of things to do in Grand Rapids, Michigan.
Welcome to the second largest city in Michigan. This is a great place for a summer or fall vacation. If you're looking to get away from it all, this state is chock full of beautiful destinations. Don't just drive up for the forests and Great Lakes though. You don't want to miss out on the excitement of city life. After all, there are plenty of things to do in Grand Rapids.
This lovely metropolis is full of restaurants, museums, concerts, and so many breweries, it's earned the nickname "Beer City USA." Grand Rapids is the perfect place to take a weekend trip or maybe a little bit of an extended stay. This is why we've rounded up the top things to do, see, and eat while you're there. It's time to make the most of your experience.
Our Picks for the Top Things to Do in Grand Rapids, Michigan
1. Start Your Day Off Right With a Delicious Diner Breakfast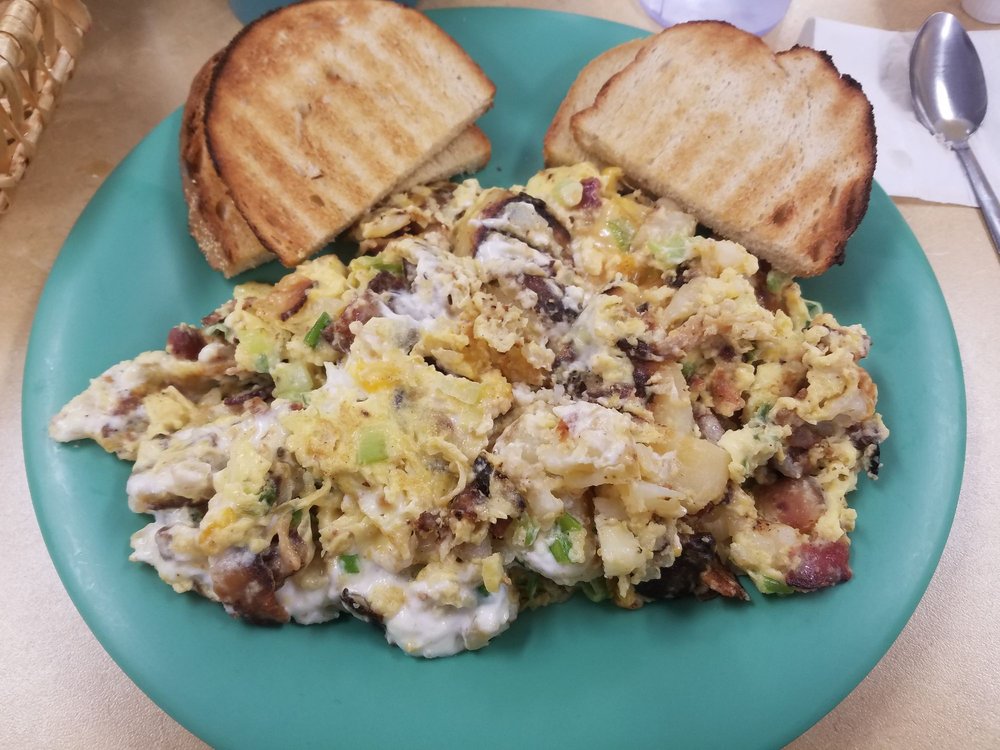 Credit: Yelp
Skip the trending brunch spots and head for something a little smaller. We're big believers in the saying that sometimes the best restaurants are the hole in the wall joints. Sure Real Food Cafe doesn't have a hyped up reputation (at least not yet) but it very well should.
You'll find this charming little cafe about 4 miles south of downtown. Since it's crowded in the mornings, we recommend lining up a little early. You'll fall for this no-frills, no-fuss menu. It has everything you need and nothing that you don't. Customers praise the hearty portions, hot coffee, and excellent counter baked goods. To keep things old school, the restaurant is cash only. However, the prices are low enough that you'll find it's no hassle.
2. Grab A Post Food Coma Cup of Joe at Madcap Coffee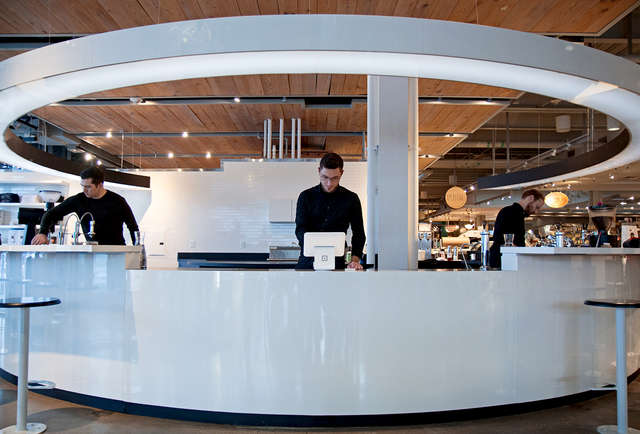 Credit: Madcap Coffee
This is the place to be. Have you ever had that post big breakfast sleepiness? Well, your vacation is no time for that! Wake up with just the right amount of caffeine courtesy of Madcap Coffee. In 2017, they opened they're more popular than ever. These people take their coffee seriously and the result is well – nothing short of magic. Walk up to the cafe windows and you'll be able to catch a glimpse of the roasting process itself. The baristas will fill you in with an extensive knowledge of the caffeine options.
All three of the locations (downtown, midtown, and downtown market) offer a great place for a pick-me-up. Their Midtown shop on Fulton Street also serves fresh waffles with seasonal fruit spreads. Yumm.
3. Spend A Relaxing Afternoon Strolling and Lounging around Ah-Nab-Awen Park
If you're looking for things to do in Grand Rapids, this is the place to be. Spend an afternoon here and you'll be left with a greater sense of appreciation for the outdoors. There's no better spot for sightseeing than Ah-Nab-Awen Park, whose name literally translates to mean "Resting Place," having once been a Native American village. Gently sloping hills and smooth paved walkways give way to perfect views of the water and skyline. The park also hosts the summer-end CityFest, a wonderful family-oriented festival.
4. Eat Your Way Around Downtown
Sample small bites all around or settle down for dinner somewhere. Foodies from all over are drawn to Downtown Market. No matter what your tastes are, there is something here for everyone. With over twenty different vendors, there is something sure to satisfy your cravings.
Here, you'll also find several awesome eateries, including Field and Fire Bakery and CafeFishlads. If you still have room after dinner at one of these fun joints, swing by Love's. This place has some of the best ice cream in Grand Rapids, including fun flavors like lavender-blueberry. Don't mind if we do help ourselves to three scoops. Taking a foodie tour is one of the best things to do in Grand Rapid.
5. Enjoy Nature and Art at Frederik Meijer Gardens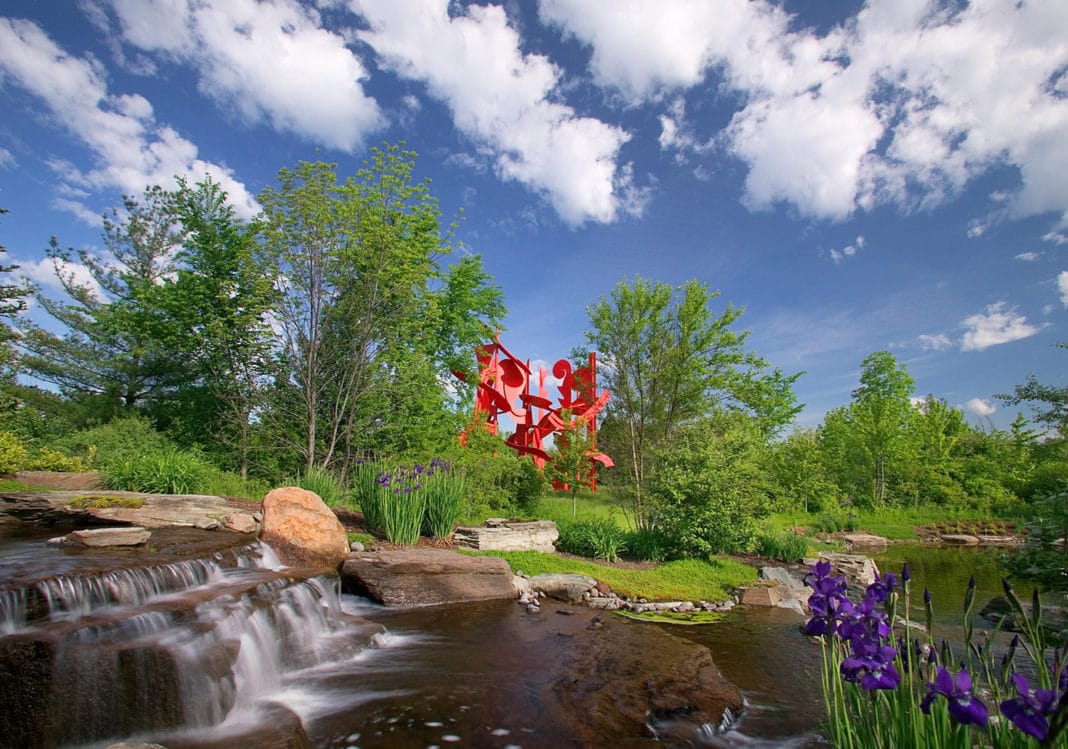 Credit: Experience Grand Rapids
Are you the type of person who likes to see art in the great wide open? Well walk among the lovely grounds of the Frederik Meijer Gardens and you'll be able to do just that. Just six miles from downtown, this massive 158-acre campus combines a botanical garden and lovely art into an experience that could take up to eight hours to explore. For just $14.50, you will gain entry into the gardens, where quiet walkways and trails lead you to a network of diverse sculptures.
Permanent horticulture exhibits showcase a lovely collection of preserved flora. Some of the must-see exhibits include the greenhouse's tropical conservatory. Here, you will also find various species of tropical birds and exhibits dedicated entirely to the venus fly trap, pitcher plants, and more. Visiting Frederik Meijer is one of the best things to do in Grand Rapids.
6. Get Some Culture at the Grand Rapids Art Museum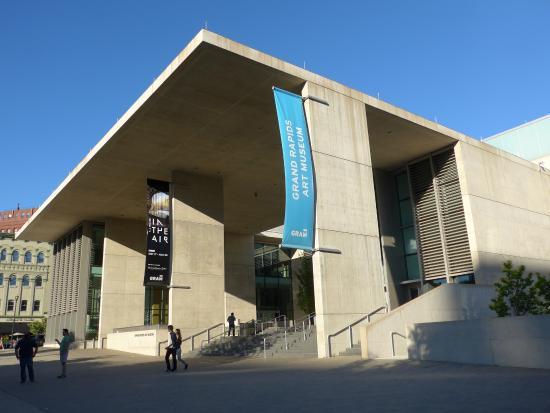 Credit: Grand Rapids Art Museum
If you've been following trending art at all in the past few years, chances are you've heard of Anila Quayyum Agha's work, Intersections. This award-winning shadow-based work is inspired by Islamic art. It is just one of several exhibits at Grand Rapids Art Museum, displaying an impressive collection of over 5,000 works of art.
You can choose from a variety of tours highlighting various aspects of their collection. Choose from portraits, abstract work, and furniture and design. The best time to visit the museum is during their ArtPrize competition, which runs for a total of 19 days ever fall. During this annual event (running from September 19th to October 7th), works from hundreds of artists are shown in venues across the city. Keep your eyes open. You just might spot some in bars, public parks, and even laundromats.
7. Check Out "Beer City USA's Ale Trail"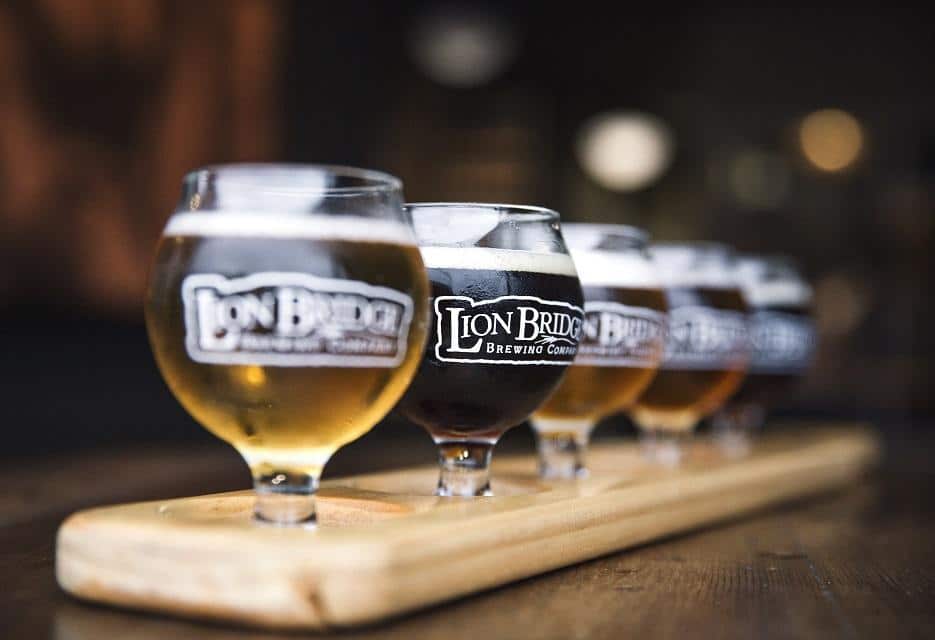 Remember how we said that Grand Rapids is "Beer City USA?" Home to more than twenty different breweries, it can be hard to know just where you should start. Luckily for you, we're here to help. We've done some taste testing of our own and scoped out our favorite spots to grab a cold one in the city.
Two of the oldest breweries in the town are among our favorites. Grand Rapids Brewing Co. and HopCat are iconic and also within a convenient walking distance of each other downtown. It's never been easier to start off your brew crawl. Start it off by sipping a Founders All Day IPA from the source. Then, work your way over to HopCat. Here, you'll find a selection of 49 taps pouring beers – some local to Michigan and others from all around the U.S.
8. Spend A Night Over at the B.O.B.
Short for big old building – no, we're not kidding – this repurposed warehouse from 1903 is now home to a massive entertainment hub. Locals and travelers alike come here to check out all the things to do. Order a delicious wood fired pizza over at Bobarino's, listen to some live music, or go catch a show over at Dr. Grins. If you're in the area on a Friday or a Saturday night, expect to find all five floors packed with people.
9. Pay A Visit to the Blandford Nature Center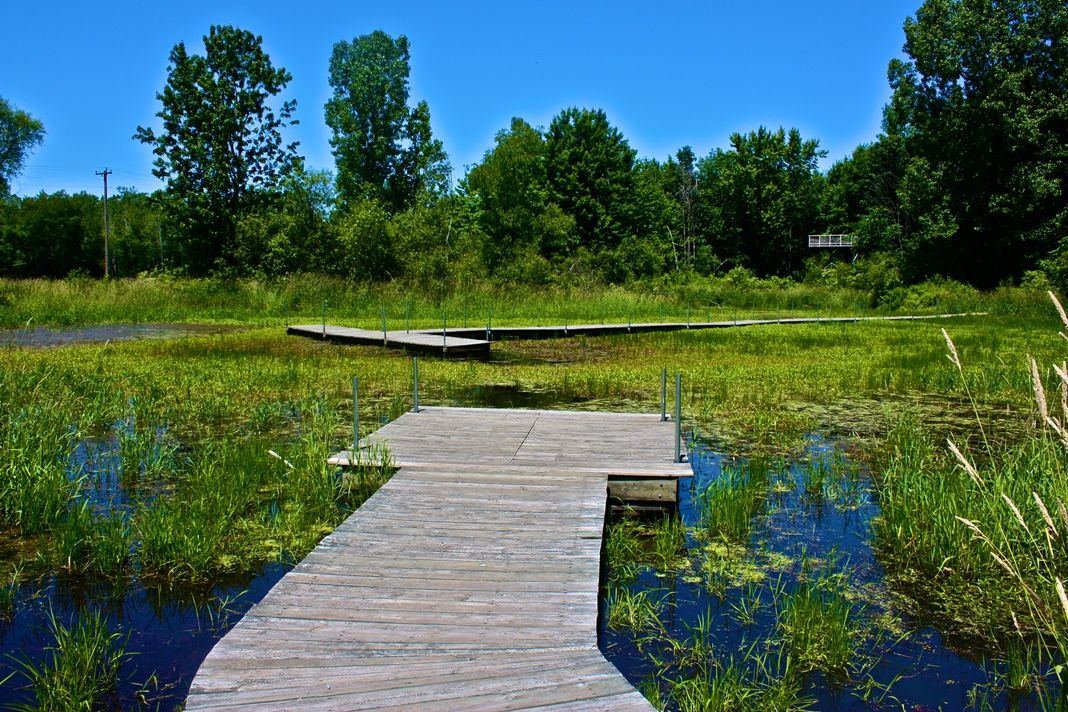 Credit: Blandford Nature Center
Spreading over 143 acres, the Blandford Nature Center is definitely a sight to see. Add it to your list of things to do in Grand Rapids. You'll never guess what you'll find here so we might as well tell you. Tigers. Yup, tigers. A host of resident cats call this nature center home, along with a plethora of other wildlife. Blandford serves as an educational center with an emphasis on teaching visitors about the natural world. Trails all over the park connect to interactive exhibits. This is a great place to visit for those from young to old.
10. Go Full Tourist and Take the Land Lakes Pub Cruiser
All aboard! If you want to make the most of your experience in "Beer City USA," consider the Land Lakes Pub Cruiser. While it's definitely touristy, it's still one of the most fun things to do in Grand Rapids. Why not drink and bike at the same time? We like to think you're burning off the calories you're drinking.
This party bike can seat up to fifteen people at a time. A tour lasts anywhere from two to three hours depending on how many venues you would like to visit. This is a great way to take in the sights of the city and get your fair share of exercise in for the day. Done and done.
11. Swing by the Meyer May House
Credit: Flickr
Make sure you bring your camera for this one. You're not going to want to miss out on seeing this piece of architecture. Designed by the prominent architect Frank Lloyd Wright, the Meyer May House was built in 1909 for the local businessman and clothing maker Meyer May. Instead of being built in the traditional Victorian style of the time, the house was built in a very modern looking Prairies style. Over the years, it has been consistently renovated and restored to its former glory.
Inside, there is a collection of antiques that feature the original furniture and items of the Meyer family. The house is open to the public. Taking a tour is honestly one of the coolest things to do in Grand Rapids. You'll get a unique inside glimpse of how people lived in Michigan over a century ago.
Book Your Trip and Check the Best Things to Do in Grand Rapids Off Your Must-Do List
We hope you enjoyed reading our article on the best things to do in Grand Rapids, Michigan. As you can see, this vibrant city has so much to offer eager travelers looking for a unique weekend stay. From exploring the great outdoors, eating and drinking your way across town, and soaking up a little culture, there really is something here for everyone. What was your favorite activity on our list? Let us know what you would love to do and see in Grand Rapids in the comment section below.
Common Questions
Are you looking for some other great places to check out and things to do while you're in Michigan? We've got you covered:
Questions and Comments
Do you have any questions or comments for us? If so, we would love to hear them. Feel free to leave a message for us below. We will be sure to get back with you as soon as possible.
Related Article: 30 Awesome Things to Do in Detroit, Michigan