We have done the research and simplified how to pick a cruise.
The process may get confusing when figuring out your next vacation, primarily when it entails being on a boat for an extended period of time. We have dipped our feet in the cruise test waters, and we counted in trekkers reviews and experiences. Altogether, you will find your perfect cruise with this guide. There are multitudes of cruise lines to choose from, and it goes even more profound when deciding which ship to sail once you have found the company of your choice. This guide will show you how to pick a cruise that best suits your needs while out at sea.
You will want to remember that each cruise brings something different to the table. Of course, cruises aim to appear inclusive of all people. In reality, people come from all different walks of life and want to experience something that fits their interests. Families with small children may look in categories that avoid atmospheres that are geared towards newlyweds. Senior adults may avoid more physically demanding and enduring itineraries.
Before we dive into these ten tips, make sure to write down what you are wanting in your cruise experience. When exploring different avenues, always read the reviews. You will want a well-rounded perspective on what you can expect from the cruise of your choice. Deciding on the in-between details will help narrow down your options for your cruise test. Here are some other factors we hope you consider when contemplating how to pick a cruise:
1. Establish who is going.
Who is traveling with you can help when you are deciding on how to pick a cruise. There are cruises designed for couples who are looking for a romantic getaway. You and your partner may determine that the next trip will help refresh your relationship. The cruise you are looking for will help embark you both on a new journey. Maybe it will just give you both some time to leave the kids and pets at home for a while. Viking Ocean Cruises provides an adult-atmosphere while embarking on an exciting excursion. Viking contains a smaller number of passengers, excellent dining experiences, and aesthetically pleasing features. You can read our review on this cruise line here.
Similarly, Paul Gauguin Cruises  in French Polynesia also brings a tranquil yet lavish vibe. Guests even gush about the standard rooms having luxe features that do not cost extra. When you sail with a party of two, things are so much more comfortable with all-inclusive features. However, you may not want to check all of those boxes when traveling with a family. With a group of four or more, you may wish for something customizable that fits the needs of everyone. Here's an in-depth review on this luxurious cruise line.
2. Set a budget.
Sometimes the cost of a cruise can appear super vague after the initial price listed. However, that should not scare you off from getting your personalized cruise experience. You will want to compare and contrast costs of cruise lines that contain similar offers. You may also want to factor in the additional transportation to the ship if you do not live right by the departing port. Even specific locations may hike up their prices due to availability and time that the cruise takes place. Budgets can really influence how to pick a cruise because it limits your spending.
Not all cruise lines are created equal. Factoring in costs for cruises that are not all-inclusive could easily hijack your budget. Features like alcohol, tipping, or spa amenities may end up excluded from your initial cruise payment. Even on shore excursions that are hosted by the cruise could cost you extra. You may not desire a cruise that contains all the bells and whistles. Just remember to consider how much your cruise may cost you and stick to a budget.
3. Decide on a destination.
If you are a cruise newbie, there are plenty of great adventures to start off your sailing experiences. Where you go plays a huge factor when deciding how to pick a cruise. Caribbean itineraries include places like Puerto Rico, Cayman Islands, and the Bahamas. American citizens will find it convenient to board as most sites leave off the eastern shore, commonly Florida. Even the west coast of the United States impresses with trips to Alaska in the north. Down south, you can sail from the mainland to Hawaii for the ultimate island trip.
Even if you are fresh to the cruise scene, you do not have to shy away from other great destinations. Exploring Europe by a ship reaps benefits for cruisers of all different backgrounds. Trekkers can travel to different regions without packing and unpacking their bags. Travelers moving by sea can go to Italy, France, and Spain in one trip. Many decide to go Eastern Mediterranean to the Greek islands too. You will definitely find the best cruise destination amongst the many fantastic options to choose from.
4. Find the best time to cruise.
Yes, cruise lines are affected by the ever-changing seasons. This trickles down to impact on how to pick a cruise during certain times. Alaska has a schedule that depends on the varying preferences of wildlife watching, the northern lights, and the backdrop of the seasonal terrain. New England and Canada visits are the best in the fall when temperatures are still warm and tolerable. Essentially, there are high demand periods, moderately paced times, and slower seasons. There are obvious perks to going during low demand seasons, including lower prices and fewer crowds.
However, high season is high for a reason. Favorite sites and seasonal experiences happen during peak times of the year. Sometimes it is worth being a part of the hype and excitement. When you are planning your cruise, it is imperative to ask yourself when you want to go. Maybe you do not want to miss the action of the season, or perhaps it appears overrated after all.
5. Determine the length of the trip.
You could make a quick little escape for a few days, or you could circumnavigate the world in 245 days. This is indeed one of the most flexible things when thinking of how to pick a cruise. You are more likely to find three, four, or five-night trips to the Caribbean or Mexican regions. Although, longer trips fit in more destinations and moments to explore. You can find something that meets your time constraints. Worried about getting seasick? Modern cruise ships are constructed with stabilizers that put raging waters, and stomachs, to ease.
6. Pick your persona.
The culture of different lines gives another avenue that narrows how to pick a cruise. There are charming historic river cruises saturated in events of the past and highlight landmarks. Trekkers may prefer something enriching during their travels, or they may entirely feel the opposite! Some may desire a complete party boat with plenty of opportunities to let loose. Celebrity cruises impress with this kind of style and finesse. Do not short change yourself by not getting to know who you plan on sailing with!
7. Discuss dining options.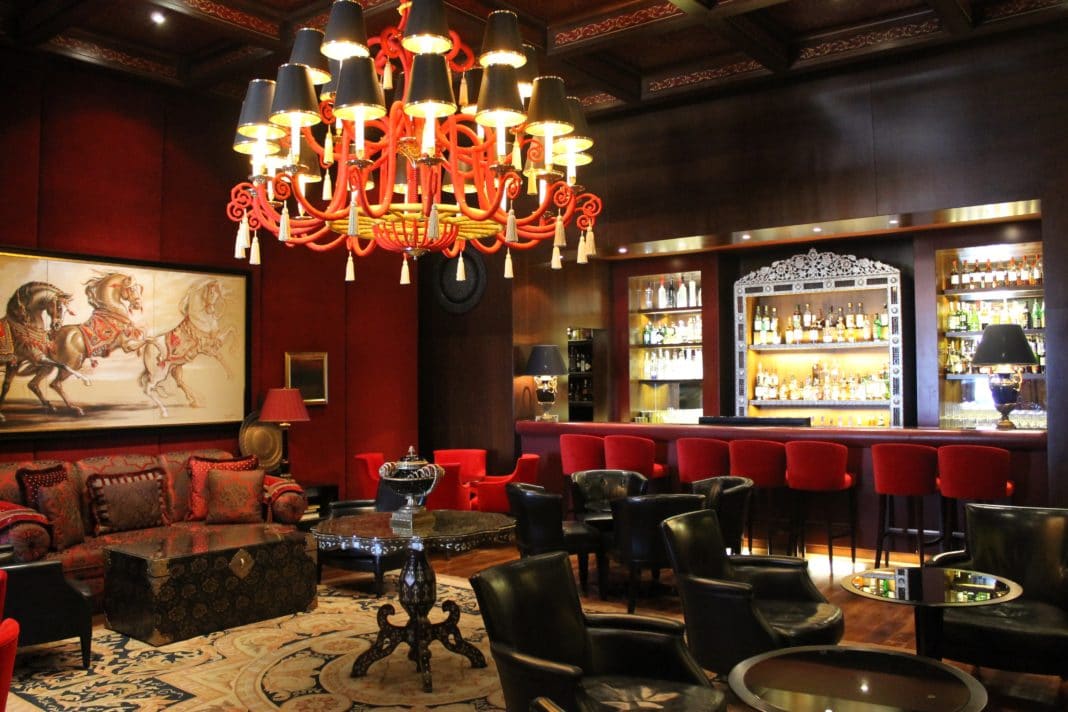 We are technically all foodies, no matter our preferences! However, some cruises prioritize their dining experience more than others. Select cruises love to show off what they provide for their guests, and others simply note it alongside their ship features. Oceania cruises made a stand out effort to stay inclusive to all of their guests with the release of their vegan menu. Diverse choices stand out and reach a variety of people, and more cruises are acting on this now more than ever.
Cruise lines have collaborated with big name chefs to create beautiful menus and spaces. They want to ensure that guests are enjoying their experience while out on the waters. Whether the voyage sails for days or weeks, cruises acknowledge the importance of meals and drinks. Although, note that you do not have to eat onboard for when the ship stops in one of the ports! While many cruise lines include meals in their passes, they also want their guests to experience the foods and flavors of the communities they travel to.
8. Explore onboard entertainment.
We already know of the stereotypical onboard cruise entertainment. However, times are changing! With technology changing our lives, it also changes how cruises run their forms of activities. Norwegian BIiss cruise ship's innovation made it possible to include laser tag, go-karts, and an entire water park within. You could say they have stepped up their game from the expected cruise stage show and resort-style pool. The Bliss even includes a pampering area where you will find barbers and acupuncture services.
There are many great cruise lines that provide classic takes on cruise entertainment. Troupes that produced Broadway-level performances on these ships capture their audiences.  Some cruises may focus less on onboard entertainment. The quality of excursions and trips off the boat appeal to many guests. The expectations for these activities are to help cruisers embark on an adventure in the regions that they travel to.
9. Know your ship size.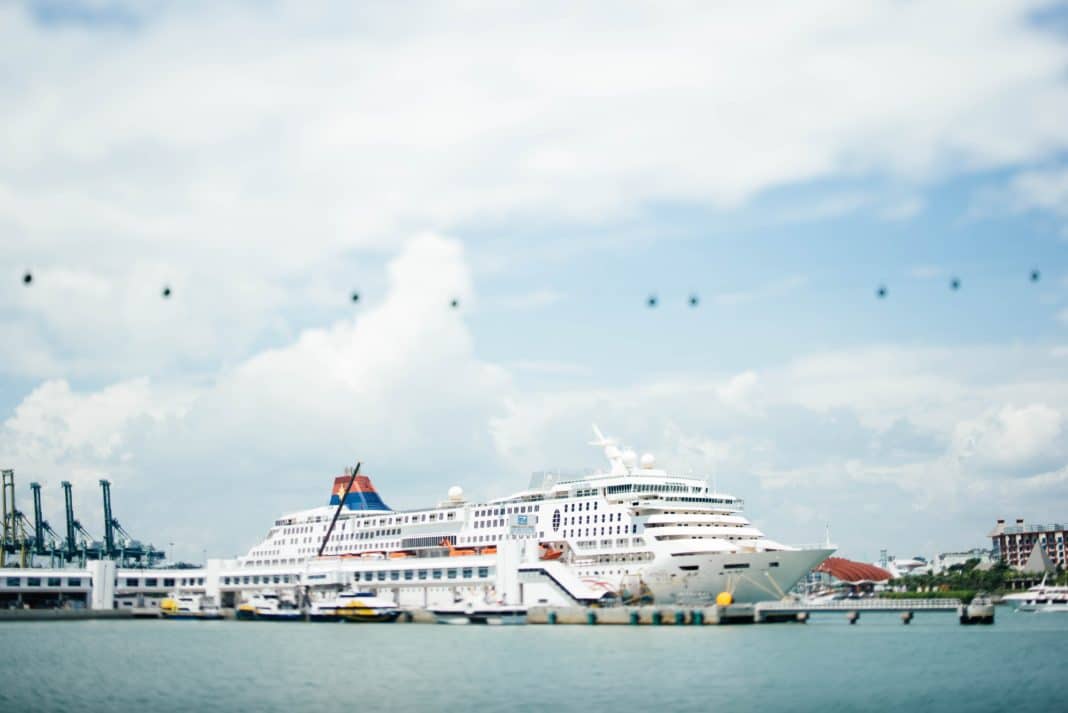 Being on a boat with a massive number of strangers can sometimes feel daunting. Small vessels are becoming more popular in recent times. People want their travel experiences uncomplicated and intimate! That means minimal crowds and enhanced programs. However, we cannot completely bash larger cruises. Larger ships provide great spaces for many people to connect and often lead to a wide range of events onboard.
10. Compare popular cruises.
These choices are apparent when deciding on how to pick a cruise. There is a cruise line for every type of traveler in the world, and often times, cruises will have a track record. People want to read reviews! They love to see what others have to share in regards to the cruises they are most interested in. Comparing the best of the best may also help finalize a decision for your next cruise.
These tips will prep you on how to pick a cruise.
Hopefully they also helped ease some of your thoughts and feelings when trying to decide. Trekkers still have to research what they want in a cruise; but here, we unpacked some guidelines.  There are many factors to consider before waving bon voyage on a ship, but these tips will help send you off into a great travel experience. There are so many cruises and ports to explore! Have tips to share when picking out a cruise? Comment below!
Related Article: 10 Best Cruise Ships for Every Kind of Traveler