Find the best gifts for couples who travel.
Looking for the perfect wedding or anniversary gift, but not sure what to get the couple? If the couple loves to travel, then you've come to the right place. You can find plenty of travel-focused gifts that will make adventurous couples very happy. Our article includes the top ten gifts for couples who love traveling to make your gift-giving woes disappear. Read on to discover these amazing products to buy for your favorite traveling couple.
1. Personalized World Traveler Map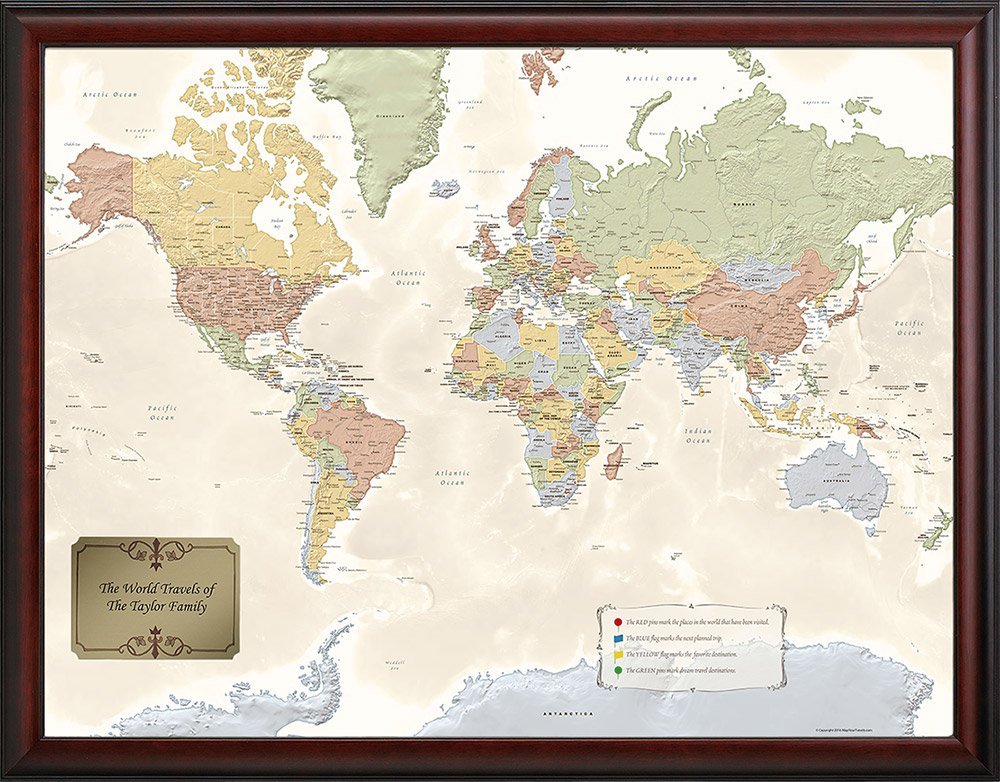 Couples who travel might love to have an item to display in their houses that reminds them of their adventures. Photos and videos taken during expeditions may not ever find a home, while other memories might be forgotten. Travelers should be proud of where they've been and be able to show guests these destinations as well. With a personalized world traveler map, couples can highlight their favorite destinations and display them on a wall.
The Map Your Travels Personalized World Traveler Map comes in a beautiful wooden frame. Push pins and flags arrive with the product, so couples may show exactly where they've visited. In the corner of the map, the name of the couple can be printed, making the map even more personal. The map also has a beautiful design, showing the entire world in colorful print. As one of the best gifts for couples who travel, this map will allow travelers to showcase their adventures.
2. Tinggly Travel Experience Gift Voucher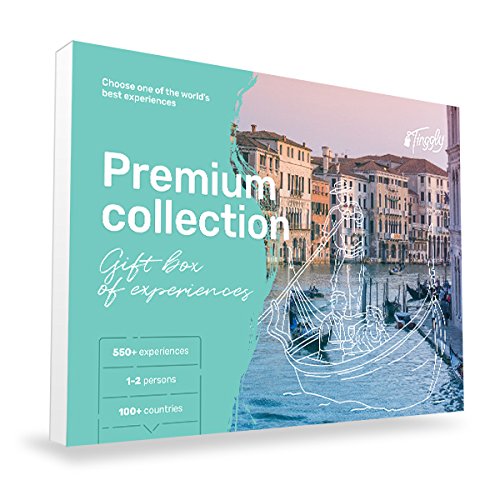 If a couple needs ideas for places to visit, then the Tinggly Travel Experience Voucher might be the ideal gift. This item allows couples to choose from a variety of experiences in countries around the world. Over 100 different locations remain included with this voucher, so couples will definitely find a new place to visit. Numerous different experiences can be selected depending on the couple's specific tastes and desires. When you gift this to a couple, they'll have an unforgettable time, rather than an item they might not use.
The Tinggly Travel Experience Gift Voucher can be personalized and mailed to a couple. They'll have their very own voucher based on something you or they choose. These vouchers remain perfect gifts for couples who love to travel but don't have any clue where to go next. If couples want to relax, they can find an activity that fits that requirement. More adventurous travelers can book an experience that excites and inspires them. Indoors and outdoors activities may be selected, so every couple can get what they truly want.
3. GoPro Hero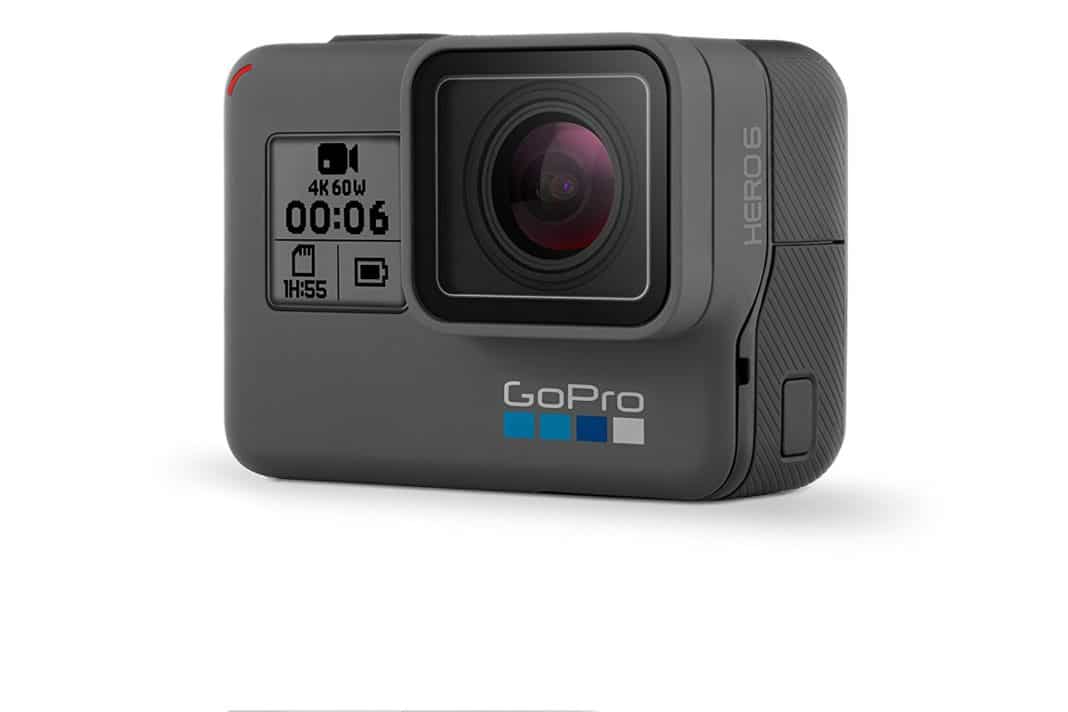 Travelers who don't like to waste time by stopping and taking photos may love the GoPro Hero. This camera remains ideal for taking photos and videos on the go. The device can capture memories with a simple press of a button. You can even attach the camera to a backpack or other bag to record images as you walk along landscapes. As one of the best gifts for couples who travel, the GoPro Hero will help couples remember their adventures better.
With the GoPro Hero 6, photos and videos will be immediately sent to your phone. This means you can save the footage and watch it whenever you choose. An app will turn the images into a story for couples to watch and enjoy at their leisure. A headstrap, which can be purchased additionally, ensures the camera will remain stable while travelers hike or traverse the environment. The HD-quality video will mean that couples can watch their very own, crystal-clear movies. This camera even has a waterproof design, so you can get wet and the product will still work.
4. Photo Adventure Book
As couples explore the world together, remembering every destination they visit remains a priority. However, memories can fade, especially when you travel often. This means that taking photos during these various trips represents an important activity for couples. Honeymoon expeditions to the beach and anniversary weekend getaways can be forgotten if cameras aren't taken along for the journey. Once these photos have been taken, travelers will want some place to display the photos. That's why a photo book that can hold every memory remains one of the best gifts for couples who travel.
A photo adventure book can be a fun way to present photos from travels together. Couples with lots of images from shared expeditions might forget they have these pictures. With a fun album like this product, couples may easily place photos inside and decorate the pages. Postcards, stickers, and cutouts can make the photo book more lively and colorful. This gift idea will allow couples to look back on and remember their adventures together fondly.
5. Amazon Basics Travel Backpack
When you travel all the time, you know the importance of having a high-quality backpack to carry all your belongings. Many bags don't have the sturdiness that frequent travelers need, leading to rips and tears in the pack's material. Or, backpacks big enough to hold everything you require may feel heavy, and weigh you down while you move. Couples who travel especially require backpacks that can hold every necessary item without causing back or shoulder pain.
The best gifts for couples with adventurous mindsets include durable backpacks that can withstand frequent expeditions. With the Amazon Basics Travel Backpack, couples will have a product that holds every one of their belongings. This specific backpack even fits perfectly inside carry-on compartments in airplanes, so traveling by air can be easy. The product contains specific pockets for fitting laptops, passports, and other traveling gear. Couples may also love the comfortable straps and waist belt that help eliminate strain on the body while walking. A hidden pocket for storing ID's will even make couples feel confident in knowing their important items remain safe.
6. Winner Outfitters Double Portable Hammock
Searching for the perfect present for a couple who loves camping outdoors? A portable hammock might just be the product you need to buy. The Winner Outfitters Double Hammock allows two people to fit comfortably inside the stretchy material. A couple can lay down in the hammock and stare up at the stars while spending time outside. With a super lightweight and simple design, the hammock remains one of the best gifts for couples who travel.
If you buy the Winner Outfitters Hammock, the couple receiving the product will have somewhere to rest wherever they go. This item can be hung on a tree or other nearby objects using the hammock's ropes and strips. Camping in the woods or on the beach will be appealing when the couple has a comfortable place to sleep. In less than three minutes, couples can have a cozy hammock to lay their heads whenever they want.
7. Mpow Universal Waterproof Phone Case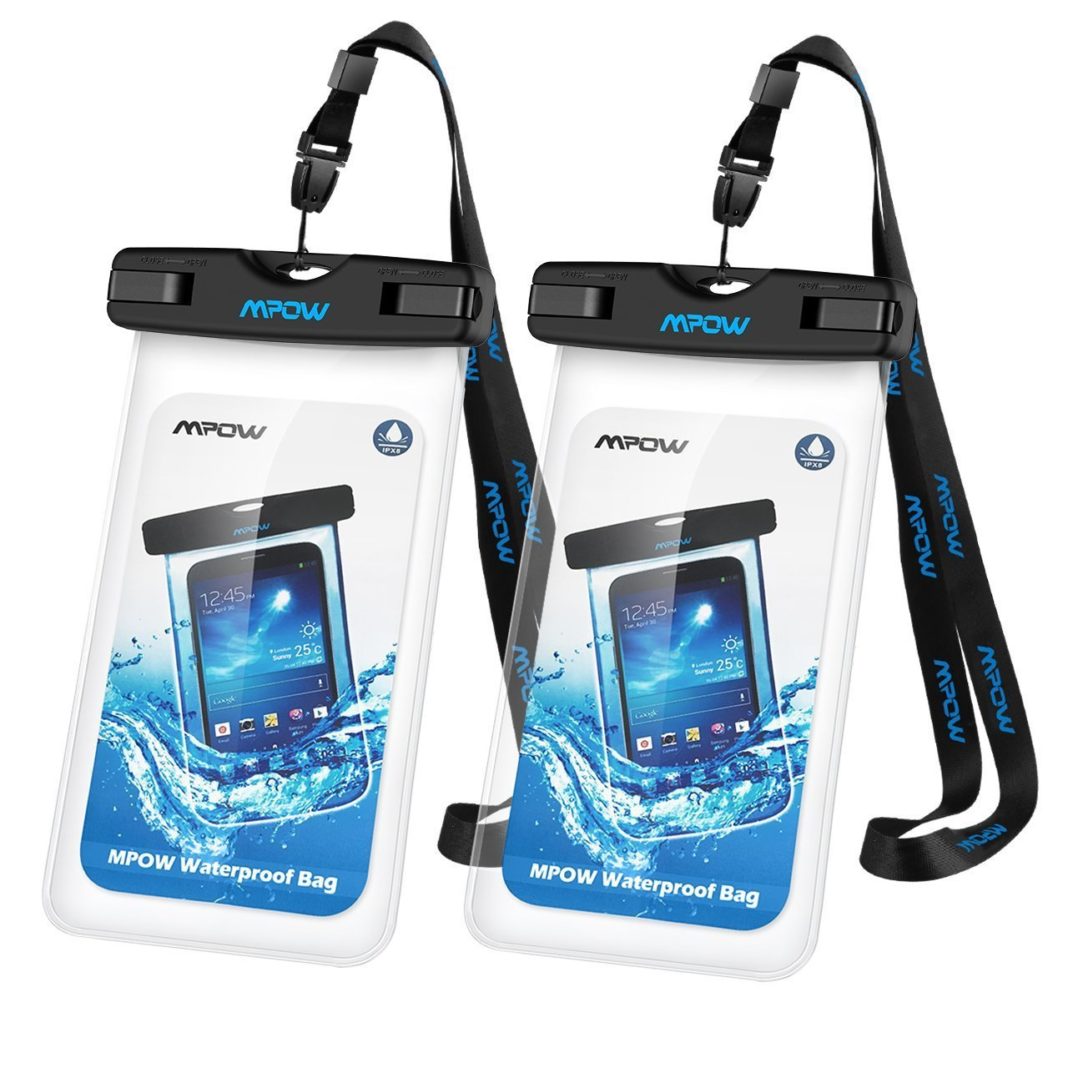 Couples who spend their free time hiking mountains or spending hours near the water probably need waterproof phone cases. Electronic devices can easily become ruined if they're accidentally dropped in a river, lake or the ocean. Trips to the beach for anniversaries and honeymoons will be spoiled by water-damaged phones and other devices. The best gifts for couples who like to travel include items that help establish peace of mind during these expeditions.
The Mpow Universal Waterproof phone case represents one of the top gifts for couples on the go. Adventures to the lake won't be ruined by waterlogged cell phones when couples have this case. This phone case can be fully submerged in water, as well as used while wet. The touch screen will remain functional if you're diving in the ocean, so you can take videos or photos underwater. Almost every type of large smart phone can fit inside this case, making it functional for iPhones and Android devices.
8. Monogrammed Passport Covers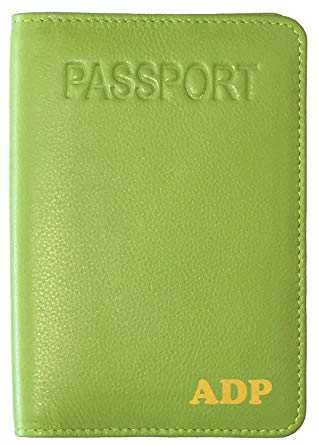 Those who travel often probably have passports filled with stamps and used pages. It's often fun to be able to look through your passport booklets and see all the places you've been. At the same time, passport booklets can easily become worn or damaged when they're frequently used. Cheap or low-quality covers can't withstand constant use and transporting along many trips. Similarly, generic passport covers can get lost or forgotten among other belongings if they don't stand out from other booklets.
One of the top gifts for couples who love to travel includes monogrammed passport covers. Couples can get matching leather covers with their initials embossed on the material. This makes the cover look more stylish and memorable in comparison to other types of booklets. The monogrammed look will also help couples locate passport covers if they ever get lost. With the RFID passport booklets, users can additionally be assured their identities will remain safe due to radio frequency blocking.
9. Portable Phone Charger
When you're traveling and constantly on the go, needing to charge your electronic devices only slows you down. Couples who love to travel need to be able to stay in contact and use their phone's various capabilities. Similarly, couples traveling for their anniversary or honeymoon will probably want to use their phone's camera to capture memories. If you need your phone to work at all times, bringing a portable charger will make your life easier.
With the Anker Portable Phone charger, couples can keep their electronics working while they move. The charger is compatible with both iPhones and the Samsung Galaxy, so every user can utilize the device. Weighing only a small amount, the device won't feel heavy inside bags or backpacks. This product can charge the iPhone up to seven times in one usage. As one of the top gifts for couples who travel, this charger will make every expedition better and easier.
10. Petcube Play Pet Camera
If you're gifting something to a couple with a pet, they might love the Petcube camera. This handy device allows travelers to watch over their beloved animals while they're away. Those who leave their pets at home for a weekend will appreciate checking up on their furry friends. Even if the couple has gotten a petsitter, it's always nice to see if their pet has been treated well. With this camera, traveling couples can have peace of mind when they're away from home.
As one of the best gifts for couples, the Petcube has tons of amazing features. An HD camera lets you see pets in detail, while a night vision lens allows for viewing in the dark. Two-way audio enables users to speak to their pets from far away. Free, cloud-based video storage also ensures you can save hours of footage on the Internet. Additionally, a built-in laser toy lets couples play with their pets and give them exercise. Couples who love to travel, but miss their pets during these trips, will find this camera an ideal gift.
Buy the perfect gifts for couples who spend their days exploring the world.
Couples who are constantly traveling need products that will complement their on the go lifestyles. Thankfully, finding the right item to gift this kind of couple doesn't have to be a challenge. With our list of the ten best gifts for couples who travel, you'll be able to discover the perfect present. If you have trouble finding a gift for a couple who loves to travel, consider purchasing one of these products. The couple who receives it will be sure to appreciate whatever you choose.
Related Article: Gifts for Travelers: The Ultimate Gift Guide