Looking for a solid bluetooth speaker for your adventure but you're on a budget? Enter in the Oontz Angle 3 portable Bluetooth speaker.
So, you're going on vacation. Somewhere where you can get away from the hustle and bustle of every day and give in to relaxation. There will be beaches for lazy lounging or good conversation with the people you love. Or maybe there will be lagoons to navigate by canoe or secluded porch decks with stunning views at your resort of choice. Wouldn't it be nice to have your favorite tunes playing in the background while you bask in each moment? Music just has a way of making every experience more memorable than it'd be on its own. Agree? Then keep on reading, because we're giving you the lowdown on this budget-friendly Bluetooth speaker: the Oontz Angle 3. Here's everything you need to know to decide if this speaker is the right accessory for your next adventure.
Oontz Angle 3 Features & Benefits
If you could only read one part of our Oontz Angle 3 review, we'd suggest this one. Here are all the features that this Cambridge SoundWorks Oontz Bluetooth speaker boasts. Find out if it's got what you're looking for!
1. Sweet Weatherproof Qualities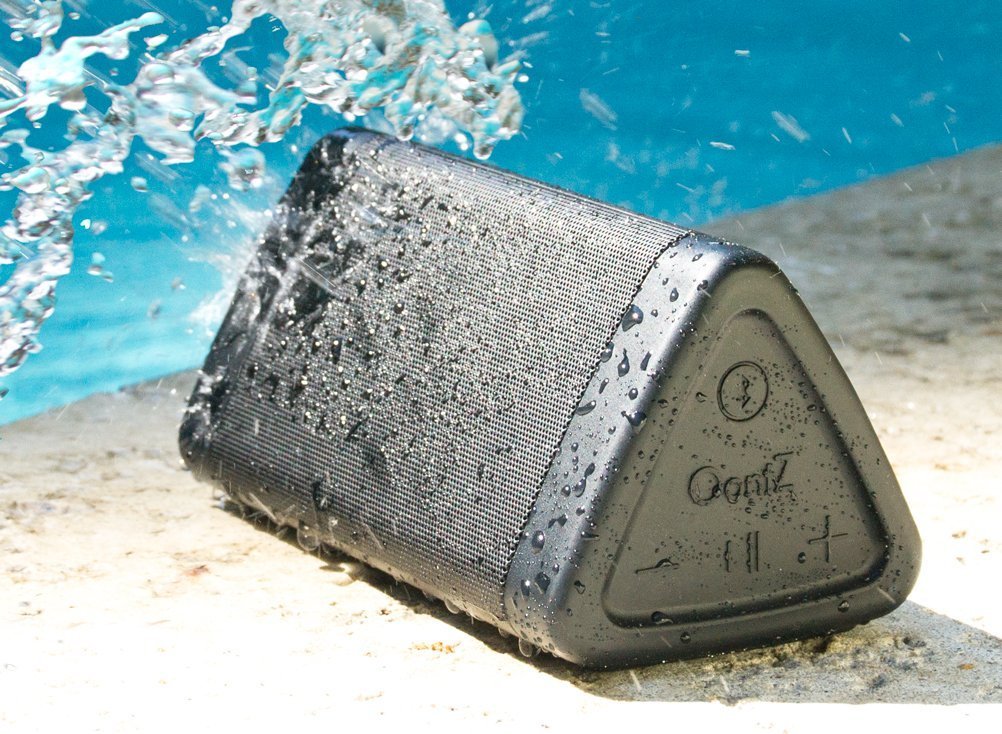 Anticipate a little bit of water at your vacation destination? Not a problem for the Oontz Angle 3. This tough little speaker has some awesome weatherproof qualities that'll keep you worry free. The people at Cambridge SoundWorks made sure they could back up their claim by employing an IPX5 certification test. It sounds complicated, but simply put, they sprayed the speaker with low-pressure water from all directions to ensure it'd still work. To our delight, the Oontz Angle 3 passed the test, so it can get a little wet without damage!
That being said, it's not so waterproof that it'll hold up if you submerge it under water. So by all means, listen to it by the pool at your villa or to the beach while you play some volleyball. If it starts to rain, no need to fret—just wipe it off store it away somewhere. And if it gets splashed by some waves, all will be well. But we can't say we didn't warn you if you decide to take a dive with it!
2. Great Sound Quality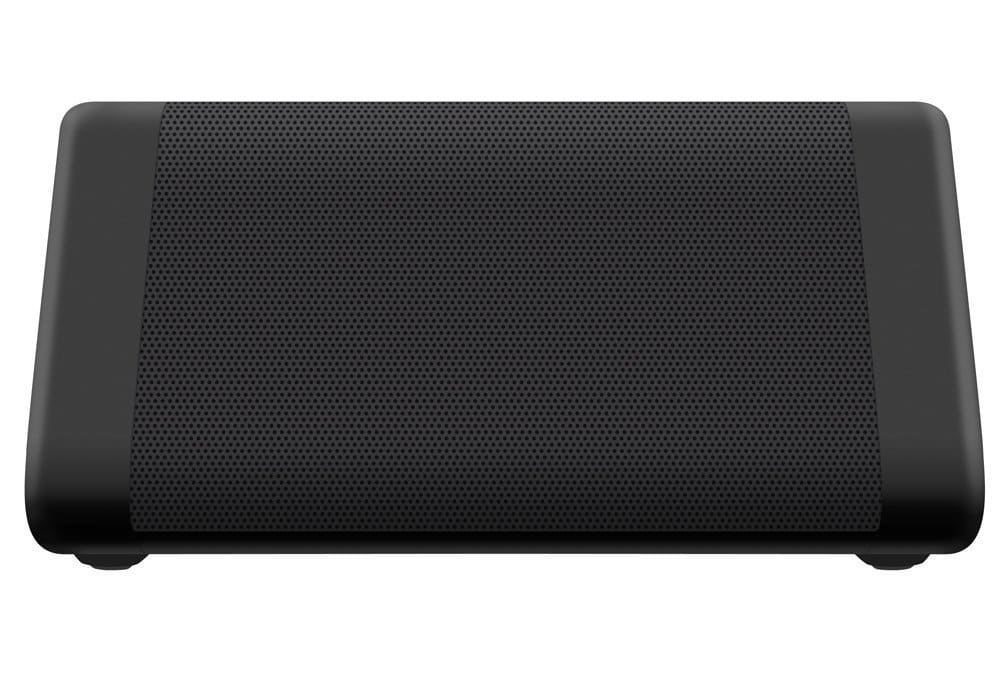 The Oontz Angle 3 may be small, but its sound is mighty. Okay, but really; cutting all the cheese, this little Bluetooth speaker has some serious power considering its size. It might not fill a grand ballroom, but it's certainly loud enough to serve as background music for your travels. Its enhanced bass output makes this possible, and it's not a triangle Bluetooth speaker for no reason. The triangular shape is intentional, separating the bass radiator from the drivers so that you get clear music without fuzz. This aspect also means you can turn the Cambridge Oontz Angle 3 to its maximum volume without compromising sound quality. Yup, that means you can pump the jams all the way up and never worry that it'll start sounding crackly. Oh, and if you had the Oontz Angle 2 and weren't sure why you should upgrade, this version is 30% louder!
Super Portable & Lightweight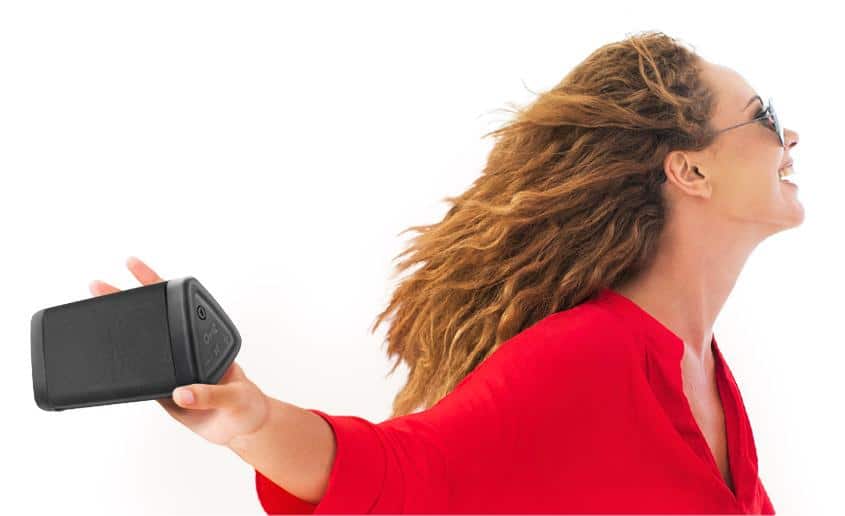 Credit: Cambridge SoundWorks
Let's be real: packing light is hard enough. You don't need yet another bulky item to stuff in your suitcase or travel backpack. This is a fact that makes us appreciate the Cambridge SoundWorks Oontz Angle 3. Only weighing in at 9 ounces, you're guaranteed to have plenty of room for it in your checked or carry-on luggage. You'll forget you even brought it along since it barely adds any extra weight! You can even bring it along in your purse as you travel around the destination you're visiting. And when you hit the outdoors for some nature time, carry it in hand. It's only a little over 5 inches long and 2.8 inches wide. This is what we call a genuine hand-held speaker.
Incredibly Easy to Use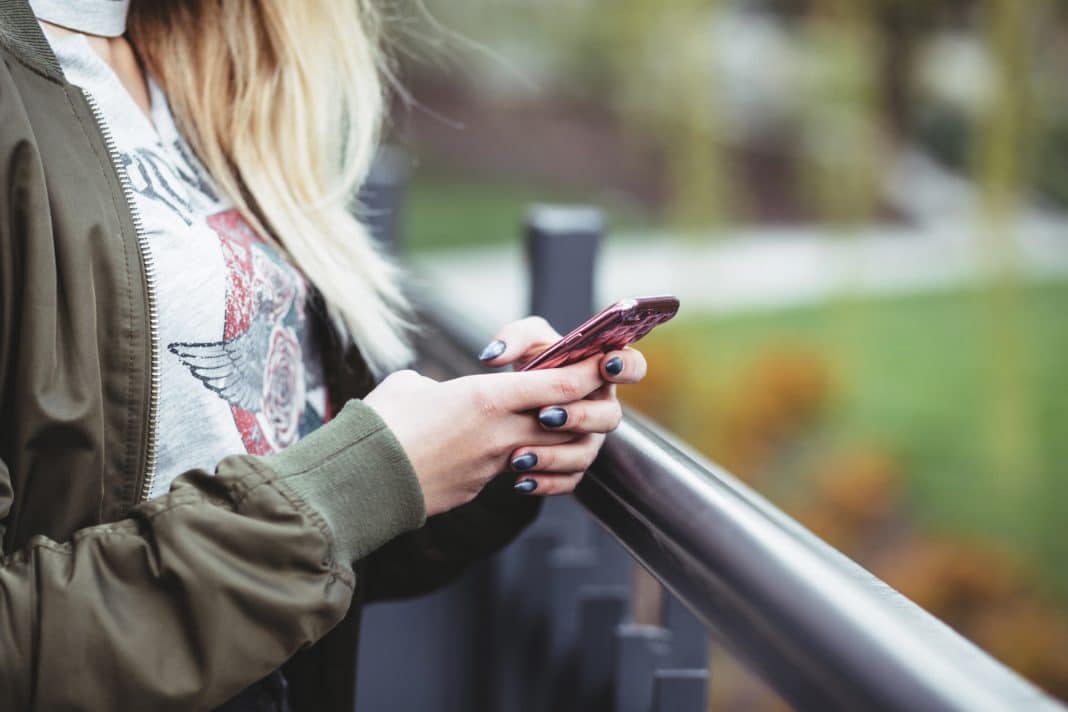 Some Bluetooth speakers have sweet specs and features but come with the downfall of being difficult to use. This Cambridge SoundWorks Bluetooth speaker scores again with its simple usability. Take, for instance, its Bluetooth capabilities; it boasts a wireless speaker phone that you can connect via Bluetooth on your smart products like your iPhone, iPad, or Tablet. You can move up to 30 feet away from the speaker with your smart device without losing the tunes! So no need to feel like you've gotta be attached to the hip to this thing.
In case your Bluetooth won't connect, you can simply use the Oontz Angle 3 AUX-IN jack that's comes with it. Want to use your computer? You can do that too with the same cord (though you probably won't be bringing that along)!
To charge your Oontz Angle 3, just connect it to the complementary Micro USB cable. You can plug it into a USB wall charge or your computer while you're in your hotel room. But don't worry about the battery dying any time soon. The Oontz Angle 3's battery will last you up to 12 hours if it's fully charged!
It's safe to say that this Cambridge SoundWorks Oontz Angle speaker isn't difficult to use. So, bring it along, let it provide you some jams, and focus on enjoying your vacation!
Unbeatable Price for its Value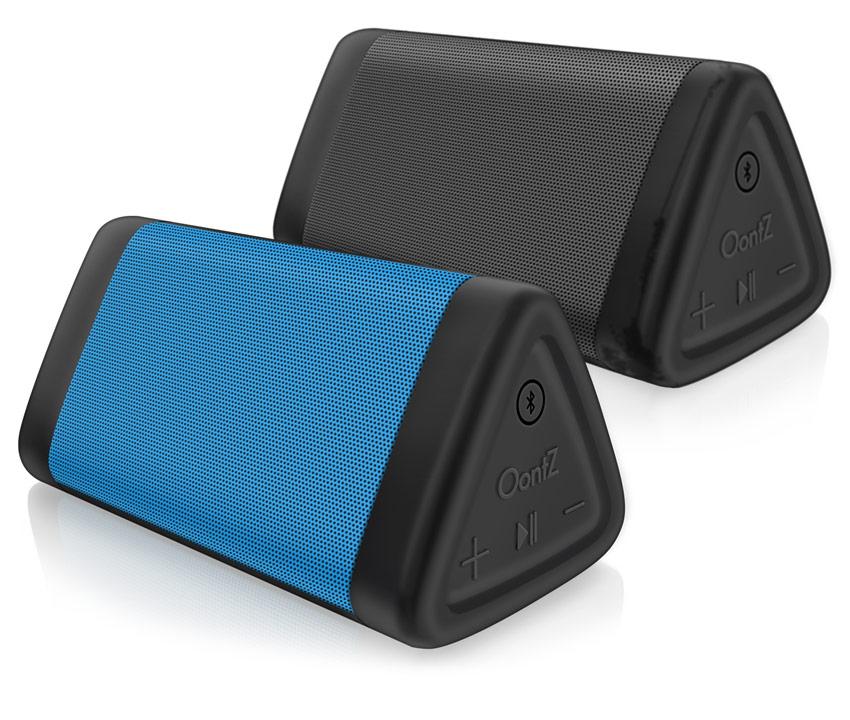 Credit: Cambridge SoundWorks
Okay, you've gotta admit: the features of the Oontz Angle 3 are pretty sweet, right? Most solid Bluetooth speakers are pretty pricey, but not this one. The Oontz Angle 3 with the black grille is currently only $24.99 on Amazon (not including tax), no joke. That's pretty incredible if you ask us. Interested in a pop of color? Get the speaker with a pink or blue grille on Cambridge SoundWorks' official website for $29.99. That's quite the deal for such a powerful little speaker if you ask us.
What Travelers Are Saying About the Oontz Angle 3 from Cambridge SoundWorks
So we've told you what we think of the Oontz Angle 3, but what are other travelers saying? We did some research to find out what people were saying and here's what we found:
Many people were impressed with how great the sound really is for the speaker, despite its description. Some people wish that the sound was even louder, but most acknowledge that it's still impressive for its size. Travelers also love how long the battery lasts and appreciate how easy it is to pair it with devices. A few people did have problems with the battery stopping out of the blue despite their efforts to charge it. We'd suggest reaching out to the customer service at Cambridge SoundWorks as reviewers of the Oontz Angle 3 report excellent service!
Alternative Bluetooth Speakers
The Oontz Angle 3 is a winner in our book—especially for its price. But if you're still not convinced, here are some alternative Bluetooth speakers that might be more up your alley:
JBL Flip 4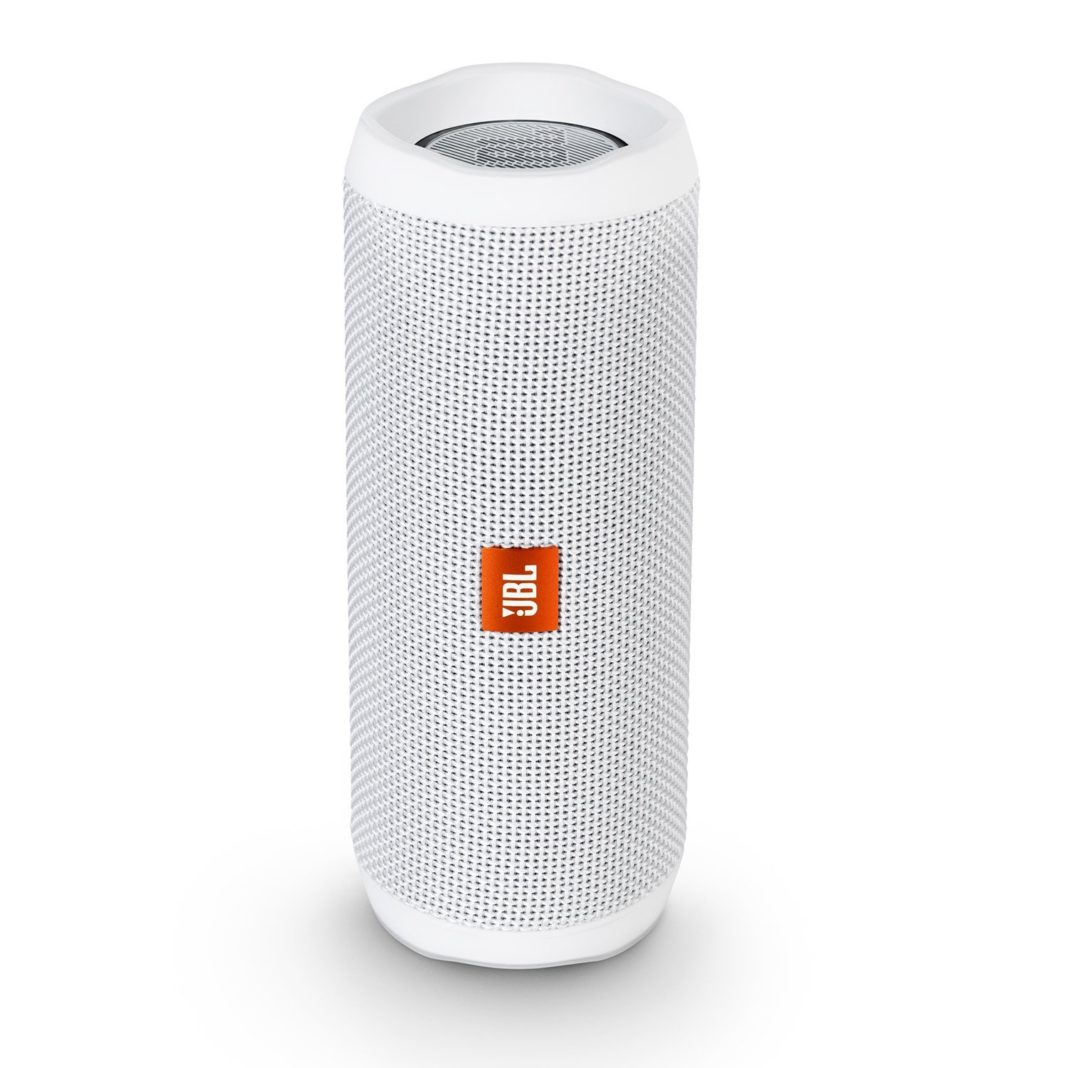 Looking for something that's a little higher tech with some added features? Then you'll love the JBL Flip 4. This compact Bluetooth speaker is probably our favorite in regards to its special elements. For example, you can make hands-free calls because of its integration with Siri and Google Now. It's also waterproof (not just splash proof) and can take some serious roughing up for those rowdy adventure travelers. It's quite a bit pricier, but you can see why with these additional features.
Libratone TOO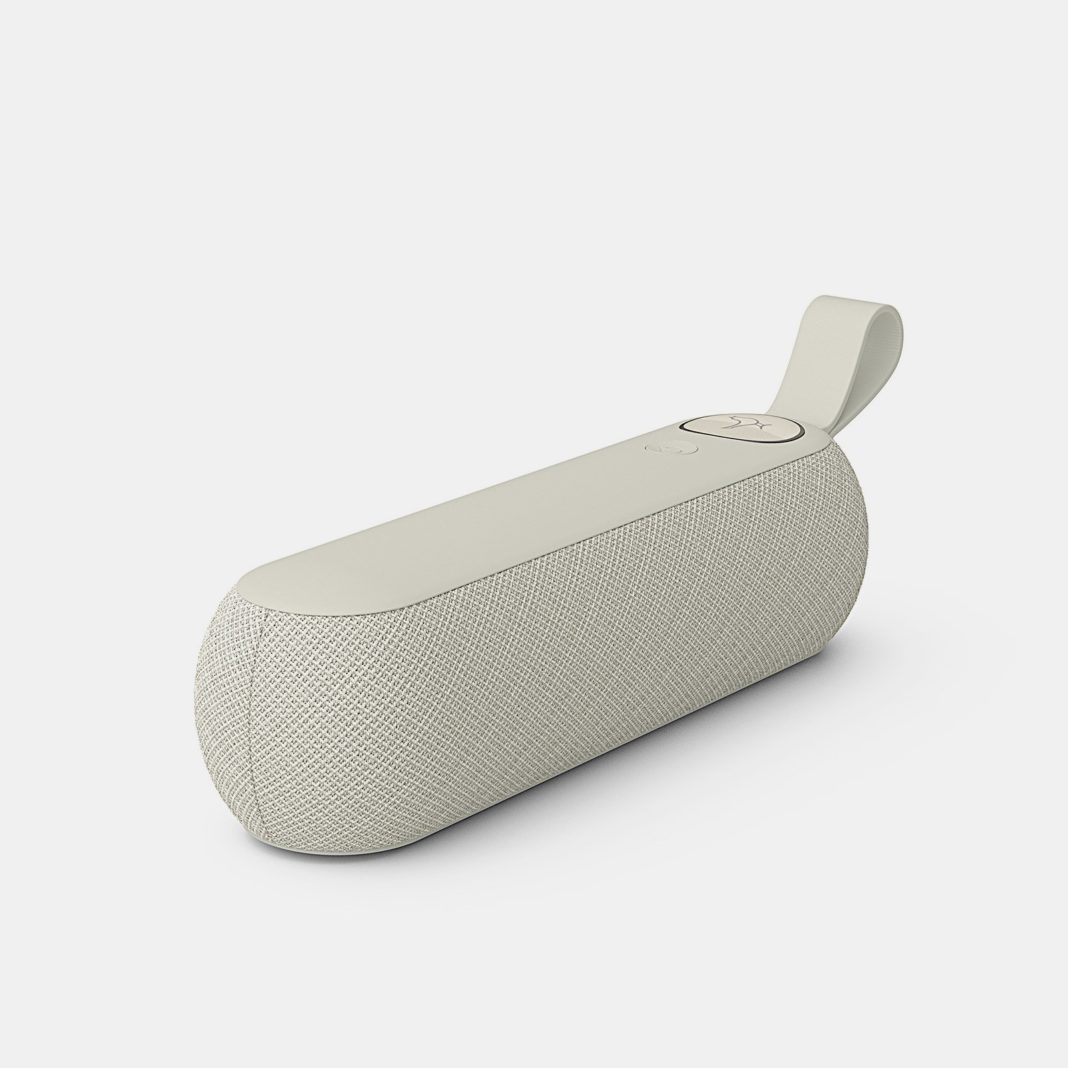 If you're a design geek and are on the hunt for a speaker with similar character, this is your match. The Libratone TOO is a sleek speaker with a minimalistic design. Whether you choose the green, grey, black, or red option, you'll be listening to your jams in subtle style. But don't get it twisted; this Bluetooth speaker isn't all looks. It boasts 360-degree sound, pumps a high-quality bass, and is splash proof, too. So if you're willing to pay a higher price for a smoother design, give the Libratone TOO a try.
JBL Clip 2
For those planning on doing a ton of hiking and outdoor exploring, you're probably going for something even more portable. Check out the JBL Clip 2. As indicated by its name, it comes with an industrial grade hook that attaches to your backpack on your adventures. There's no losing this thing! Similar to the Oontz Angle 3, this Bluetooth speaker is small in size, but you'll be pleasantly surprised by its robust sound. This is a perfect choice for the traveler who plans to be actively exploring the outdoors for the majority of their trip.
The Oontz Angle 3 is a match made in heaven for the traveler who wants quality sound for cheap.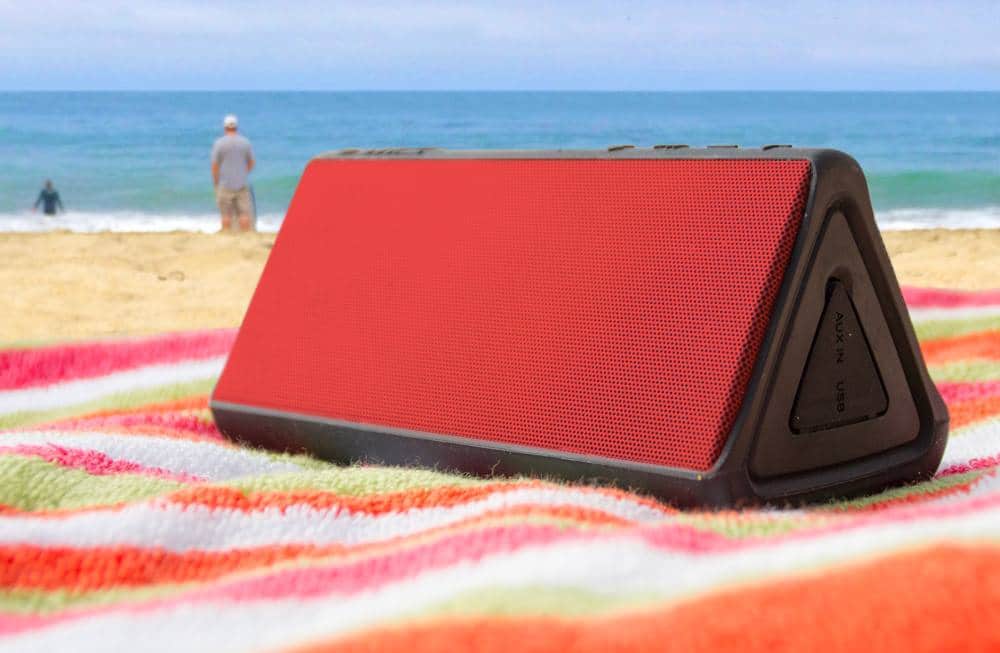 Credit: Cambridge SoundWorks
It's pretty hard to beat high-quality sound and a long-lasting batter for $25. So, if you're planning on traveling any time soon and you want a reliable Bluetooth speaker that won't break your wallet, go with the Oontz Angle 3.What do you think of the Oontz Angle 3? Share your thoughts and experience below!
Related Article: ​​10 Best Bluetooth Speakers Money Can Buy | Review​​​