Come and visit 'the city different.' Lined with adobe streets, old-world shops and rich with a timeless earthy soul, everything blends effortlessly with the burgeoning modern landscape. Given its rich history and culture, there are plenty of things to do in Santa Fe.
Believe it or not, it's one of the most romantic destinations in the USA. But let's be honest. While there are plenty of things to do in Santa Fe, people come for the hippie vibes and artistic inclinations. We're sure you've heard about that crazy, immersive new art exhibit, Meow Wolf. We'll talk more about that later.
More about Santa Fe, New Mexico
Sitting at just about 7,000 feet above sea level, Santa Fe is also the nation's highest capital city. You wouldn't think that due to its arid desert climate but it's true. Its prime location nestled at the feet of the Sangre de Cristo range also makes it a great spot for hiking, mountain biking, backpacking, and skiing.
Make Sure to Stop Here…
When you come off the trails, indulge yourself in fine chile-smothered cuisine, and shopping from an eclectic scene. Furthermore, you'll find half a dozen shops with Native American jewelry you'll fall in love with. Visit remarkable old churches, wander down centuries-old lanes, and explore hot springs on an epic morning day trip. The world is at your fingertips.
Our Favorite Things to Do In Santa Fe
Alright, let's get to it! From quirky art exhibits to best dining joints, coffee stops, and day trips, we're going to take you on a wild ride of the best things to do in Santa Fe. Are you ready? Buckle up.
1. Lose Yourself In the Interactive Art Exhibit Meow Wolf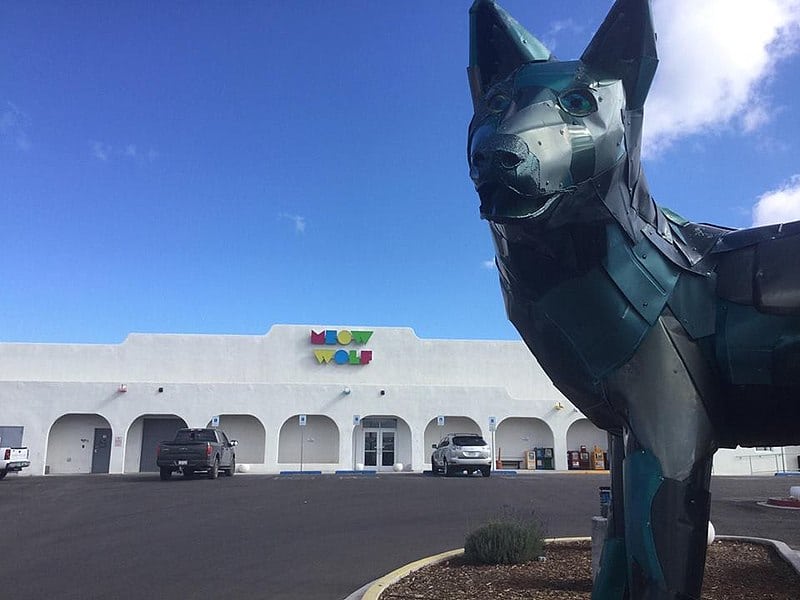 This is the weirdest, most fascinating, and ingenious place all wrapped up in one. There isn't one word you could use to describe it. The overall immersive experience is what makes Meow Wolf a top choice museum in Santa Fe. So what exactly is it? Well, there's a lot to unpack. But we'll try to boil it down as best as we can.
All About Meow Wolf – the House of Eternal Return
This quirky new exhibit is revolutionary in the world of art. First off, it's held inside a two-story 22,000 square foot Victorian building. The makers of Meow Wolf converted an old bowling alley into one of the most trippy, immersive experiences on the planet.
Moreover, when you enter, the decor recalls quirky 1970s designs. You'll follow various passageways through the oddest of places. Think like Nancy Drew and you'll make it out. Everything is a secret passage – fireplaces, refrigerators, and closets.
The Deets
Wherever you turn, all five senses are in full overload. There's a neon forest of trees, a Star -Trek-like spaceship, and a mobile home plopped down in the middle of the desert. Somehow it's super spooky, like a haunted house without the ghosts and monsters.
You're given a detective-like role with mysterious clues about the fate of the family who lived there before. You can choose to walk through and experience all the stimuli or try and put the game's puzzle pieces together for a long game of who dun it. Alright. We don't want to spoil any more for you. You've got to go see it for yourself. Check out their website and book tickets here.
2. Tour the Palace of the Governors & New Mexico History Museum
Okay, we're going to reel you in right away. This is the oldest building in the U.S. If that doesn't get your attention, we don't understand you. The adobe complex was built in 1610 and served as the home of New Mexico's first Spanish governor. In 1680, Pueblo Indians revolted and seized the property.
One hundred forty years later, it became the seat of the US Territory's earliest governors. Now, it serves as a multi-faceted display of New Mexico's past and showcases some superb Hispanic religious artwork. If you ask us, taking a tour of this historical residence is one of the most fascinating things to do in Santa Fe.
3. Walk Canyon Road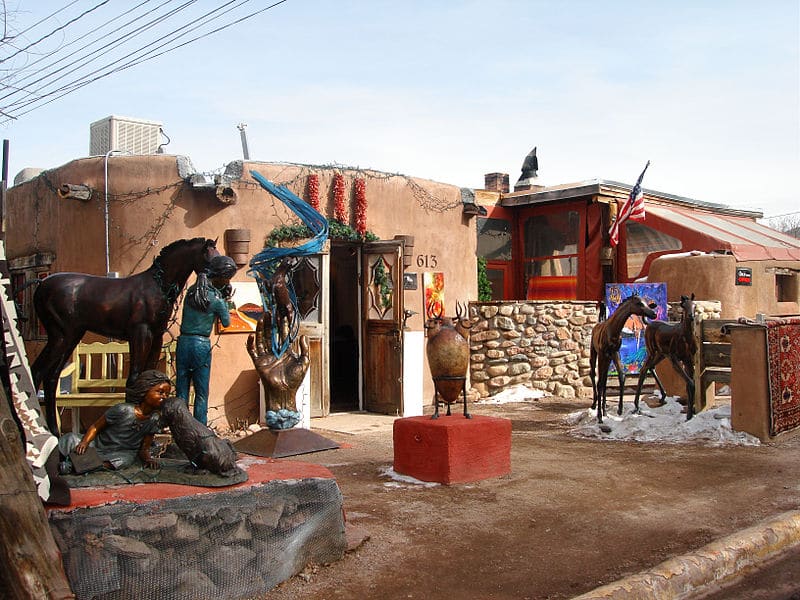 This iconic half-mile walk leads you through a wonder of creative delights. Art lovers, this is your mecca. Start at the bottom of the street, where Canyon Road and Paseo de Peralta meet. Then work your way up from there.
Take A Pit Stop
Make sure to stop for lunch along the way at either Geronimo or Milad Persian Bistro. At the end of the street, treat yourself at the Teahouse. You've earned it. After you've seen all the art, take in the architecture as well as the captivating local gardens.
4. Swing by Jean Cocteau Cinema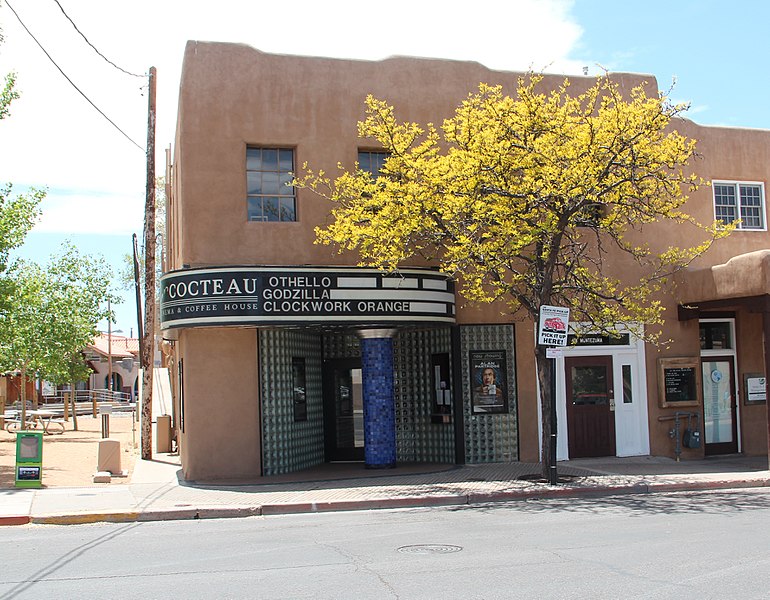 This isn't just a theater. The Jean Cocteau Cinema is a cultural establishment. Did you know it's owned by George R.R. Martin? He bought it in 2013 and refurbished the entire structure; it has been shuttered since 2006. Now an art-house theater, it is outfitted with a digital projector and shows independent movies, old movies, and cult classics.
Just Go!
Honestly, catching a film here is one of the coolest things to do in Santa Fe. You can also catch readings by local authors and a weekly game night (which Martin is rumored to attend * cough cough*).
5. Grab A Meal At La Choza Restaurant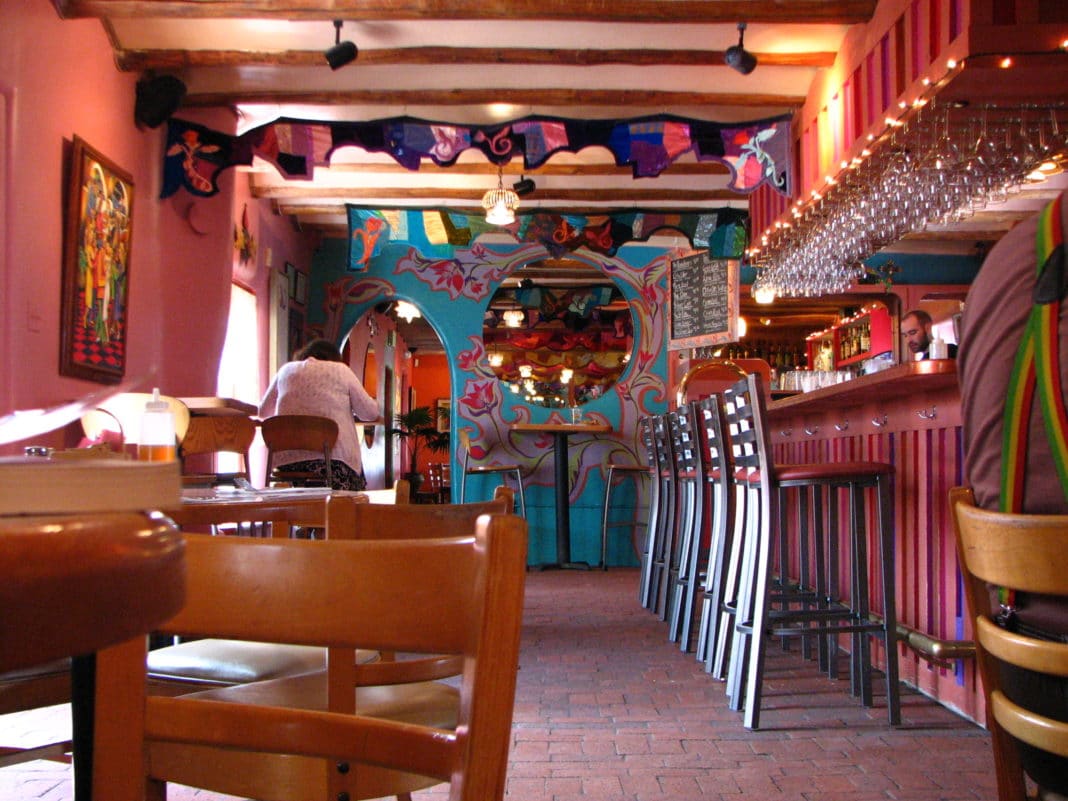 This place screams authenticity. Do you want some real New Mexican food? Head here. This hidden local favorite is the sister restaurant of the more well-known downtown spot, The Shed. We're surprised the foodies haven't exposed La Choza yet. Want our advice? Get there before they do. Savory cheese-coated enchiladas await. It's also the place to be for some prime red chile posole soup.
Wanna Get Local?
If you want to get really local, dive right in and order the chili rellenos. In a nutshell, they're local Hatch green chiles stuffed with cheese and then deep fried. Mmm. We can almost taste the goodness now. Or… You can order them with the slow burn roasted taste of La Choza's carne adovada. Last but not least, make sure to save room for the sopapillas. These fluffy fried dough pillows eaten with honey are the Santa Fe version of manna from heaven.
6. Stay At El Paradero Bed & Breakfast Inn
Credit: Booking.com
Are you wondering where to stay? Don't sweat it. We've got that covered too. For an authentic, fun experience, book yourself (and travel compadre) a room at El Paradero Bed & Breakfast Inn. This traditional, all-inclusive stay feels like the Adobe home away from home you never had.
What to Expect
A quaint and comfortable property, this charming hotel sits on the land built from a 200-year-old farmhouse. It's got all the quirkiness of your Aunt Myrna's house with all the cheerful touches you could want. The living room and cozy breakfast nooks make for great early morning reading spots and a place to connect with other guests. After all, it's always fun to make new friends on your travels, right? Expect nothing less than a homey, familial interaction from the El Paradero staff.
7. Pay A Visit to the Mine Shaft Tavern Town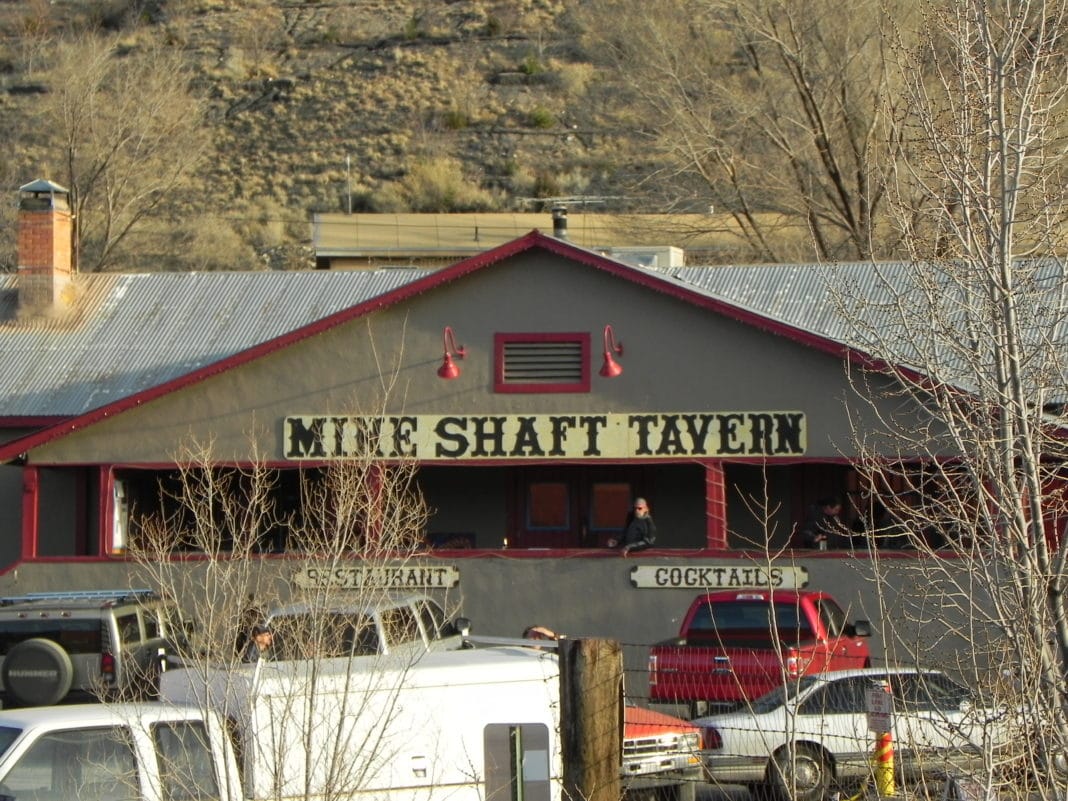 Okay, technically this is in Madrid, New Mexico. But who cares? Drive down the old NM-14 for about a half an hour till you reach Mine Shaft Tavern. This funky little mining town is quintessential of Santa Fe. Among tourists, it's famous for its appearance in the David Bowie film, The Man Who Fell to Earth.
What You'll See There
Rows of eclectic art museums line the streets and travelers gather to snap pictures outside around the old coal town museum.  All things considered, the real highlight is the cowboy-themed Mine Shaft Tavern. This rowdy old western bar serves up some of the finest barbecue, beer, and burgers in a fantastic setting.
8. Get A Fantastic Cup of Joe At OHori's Coffee Roasters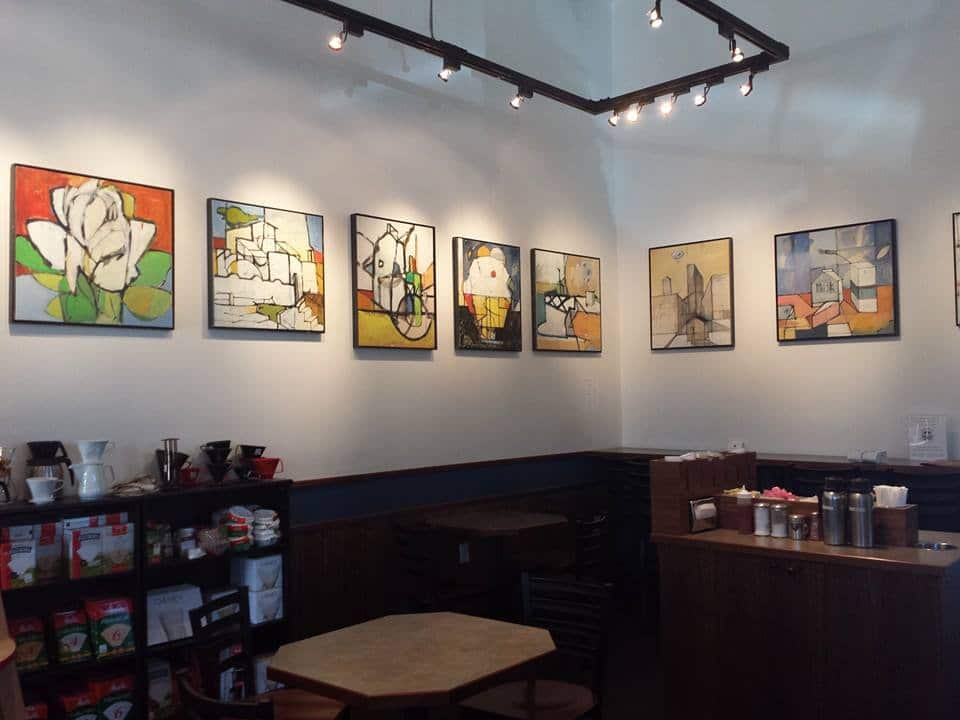 Credit: OHori's / Facebook
Even the biggest coffee snobs love OHori's. That's why we've added getting a cup of joe here to our list of the best things to do in Santa Fe. You just can't miss it. What makes their coffee so delicious? They gather only the finest organic Arabica beans from around the world. Then, they micro-roast the beans daily in batches of 30 pounds or less.
For instant gratification, order a Peruvian blend. To save a little something for later, pick up a Moka Java Blend Bag too. The beauty of this little joint is you can arrive messy-haired and blurry-eyed at 7 AM and be brought to life from your zombie-like half-slumber in the best way possible.
Pack Up for Your Trip and Explore the Best Things to Do In Santa Fe
It's time to explore! Pack up your bags and hit the road. Or hop on the plane. Do what you need to do. We hope you enjoyed reading our picks for the best things to do in Santa Fe. This magical little town really does have a little bit of everything. Have you been before? Leave us a comment below telling us about your favorite spots.
Interested in a desert oasis getaway? Click here.
Related Article: Things to Do In Sedona for Nature Lovers