Every travelers top eleven list of things to do in Venice, Italy.
Are you planning a trip to Italy and haven't quite figured out your itinerary yet? Well, one landmark location you should not leave off your list is Venice, Italy. Venice, Italy is perhaps one of the most beautiful places in the world. And with such beauty, you are certainly going to need a couple of days to experience it all. Today we have rounded up some of the all the top favorite things to do in Venice, Italy. From roaming the beautiful cobblestone alleyways like a tourist to dining in the city the way the locals do, we have got it all for you. Let's get started.
1. Go on a Gondola Ride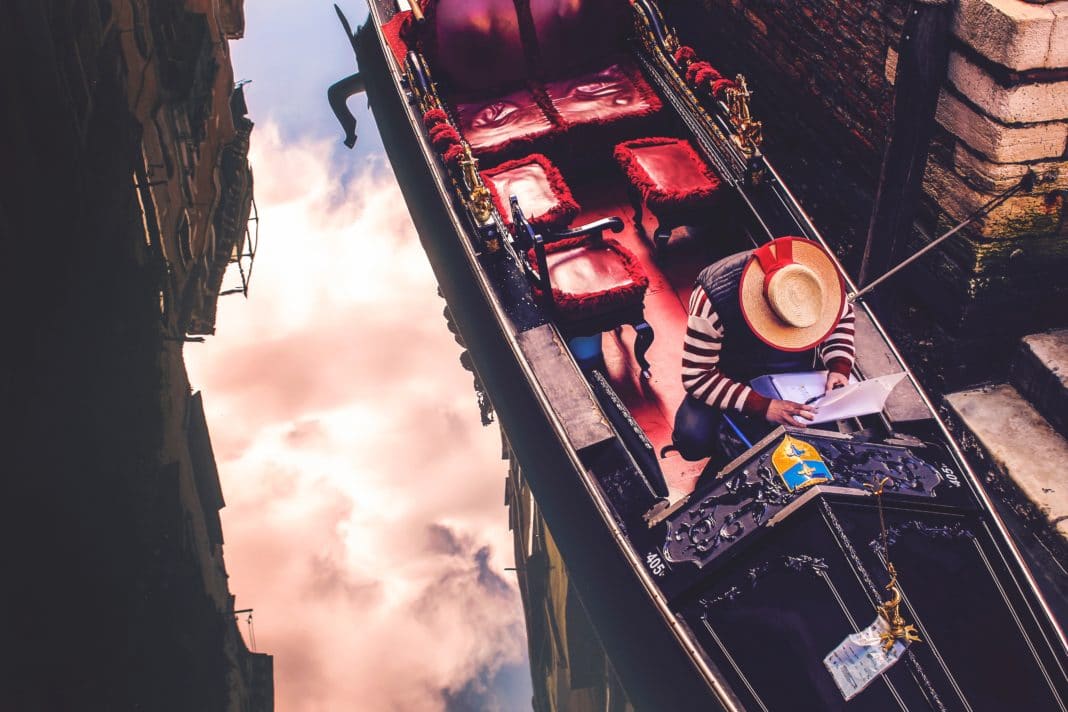 We might as well start with one of the most iconic things to do in Venice, Italy: Gondola rides. When it comes to Venice, Italy, chances are the first thing that comes to mind is a gondola ride. And why wouldn't it? A gondola ride is perhaps the most iconic staple of Venice.
When you are in the city of Venice, you can travel on foot or you can travel by boat. You cannot go wrong either way. But when it comes to cuteness, then there is no cuter way to travel than with a gondola ride. If you are on a romantic getaway, then a gondola ride is a must. If you are just traveling through solo or with friends, then a gondola ride is a must as well. The price may be a little steep. (It's usually about 80 euros for a 30 minute ride.) But the price tag is totally worth it. After all, what other time in life can you say that you have explored the beautiful canals of Venice in a gondola? Catching a gondola ride is super easy and you do not have to look far. You will see many gondola drivers posted at major canals throughout Venice. Usually, wait times are pretty minimal too.
2. Visit Piazza San Marco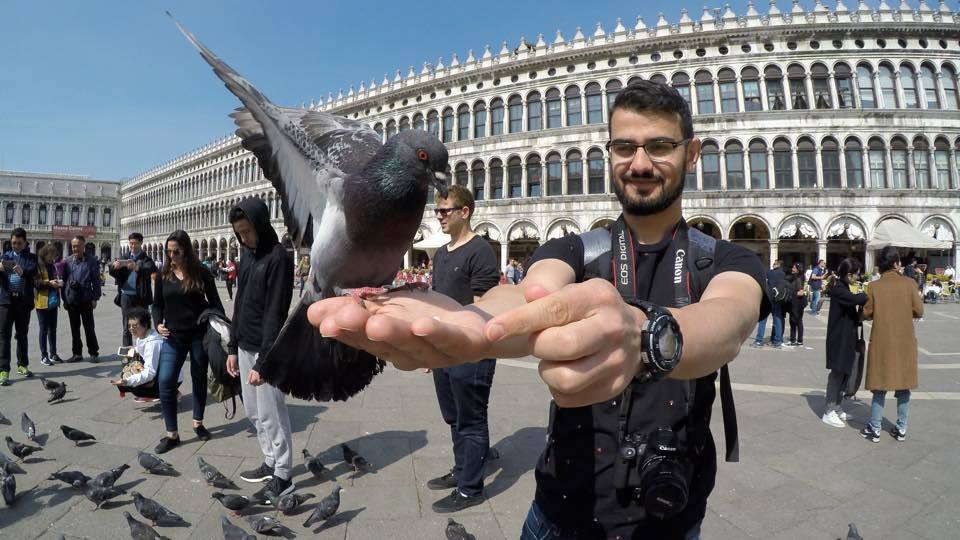 Credit: Nadia El / ​Facebook
The super famous Piazza San Marco is also called Saint Mark's Square. But it is so much more fun to call it the Piazza San Marco the way the locals do. So be sure to practice saying that name before you start asking for directions for it. This square is the primary square in Venice that the locals generally referred to as la Piazza.
One of the best things to do in Venice is to dine at one of the many cafes and restaurants that line the Piazza. Sit back and soak in the beautiful views and relaxing atmosphere surrounding you. When it comes to the locals, this is where social, religious, and political events are primarily held. If you time your visit just right, you might get the opportunity to witness such an event. If you are a bird lover or happen to be married to one, then the Piazza San Marco is the perfect place to hang out with an overwhelming amount of pigeons. Just be careful not to feed them or else you'll have all of Venice's pigeon population on your arm.
Finally, if you want to appreciate the city from a great height, then it would be worth your while to climb the tower on the square. The quick elevator ride up will give you a chance to see Venice in all its beauty. Drink in sights of burgundy colored roofs atop the Venetian homes and museums that make this little collection of islands so beautiful. Without a doubt, hanging out in the Piazza is one of the most relaxing things to do in Venice, Italy.
3. St. Mark's Basilica
Credit: Glen Scarborough
While its formal name is the Patriarchal Cathedral Basilica of Saint Mark, many locals simply refer to it as the Saint Mark's Basilica. The Basilica also happens to be the Cathedral Church of the Roman Catholic Archdiocese of Venice. One of the top things to do in Venice Italy is to visit this majestic piece of architecture. It is located right on Piazza San Marco, so you do not have to venture far to find it. The beauty of this building is astounding. This stunning building is lined with gold ground mosaics. When it comes to the wealth, status, and power of Venice, the Basilica is the proper symbol to display it. When you get here, you have the option of exploring the Basilica's gorgeous museum. If you have the chance, climbing to the top of the Basilica is also worth a beautiful view of the city. Either way, this is a landmark that you are sure to enjoy.
4. Walk Across the Grand Canal
The Grand Canal is considered to be one of the most popular things to do in Venice Italy. The Grand Canal stretches roughly two miles long and is the main street in Venice. Travel photographers, bring along a camera because this is considered to be one of the most beautiful places in Venice to photograph.
There are a couple of ways you can experience the Grand Canal. You can gawk at its beauty on the main bridge that crosses over it. Or, you can travel on the canal via boat. For that romantic experience that we mentioned above, exploring the Grand Canal on a gondola ride is one of the most magical ways to do it. If you are looking for a more cheaper alternative, then there are plenty of public boats that will take you down the canal as well.
5. Doge's Palace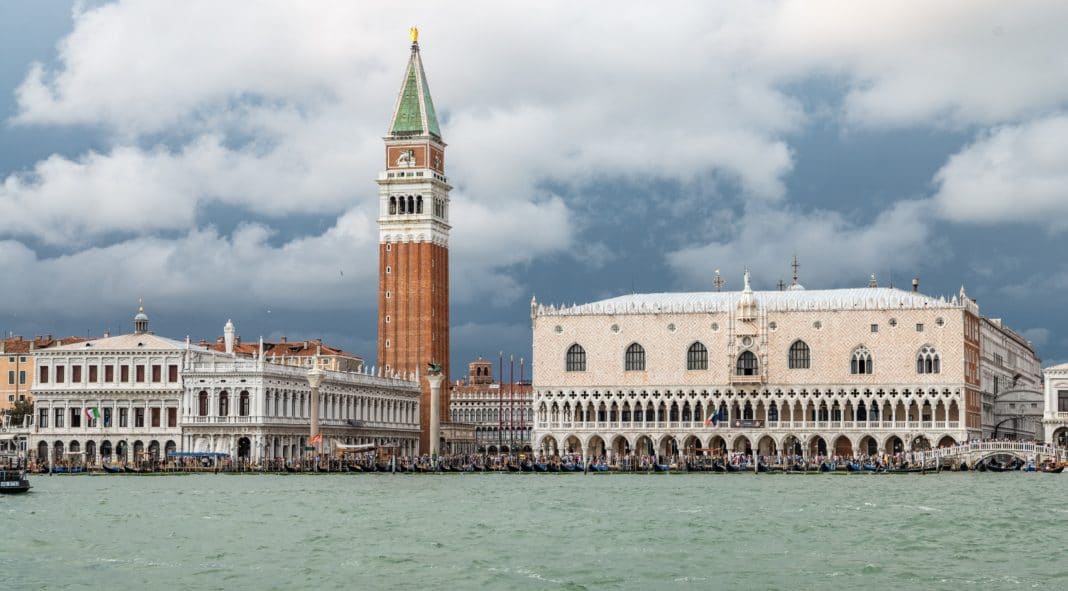 One of the best things to do in Venice, Italy is to explore the iconic Doge's Palace. The history of Doge's Palace is almost as intricate as the beauty that lies on the inside and outside of it. Doge's Palace once used to be the residence of the Doge, or the leader. It also became a government building at one point. Finally, before it became a museum, it was also once was the Palace of Justice. Within the walls of Doge's Palace, so much has taken place. From affairs revolving around prominent leaders to handing out death sentences, Doge's Palace has seen it all.
The inside of the palace is simply stunning. You can stroll from room to room and soak in the beauty that is all around you. What we love is that if you go during the off season, you may find that you will have the whole museum all to yourself. You will also find plenty of hidden passageways that once had a purpose but are now closed. One such hidden passageway is the Bridge of Sighs. Alongside the palace's historic significance, there is a certain charm to the palace that you cannot pass up. Don't leave one of the best things to do in Venice, Italy off your itinerary list.
6. Rialto Bridge
Credit: Shaun Dunmall
Many centuries ago, the only way that you could cross the Grand Canal was by using the one and only bridge that connected one side to the other. This bridge is the marvelous Rialto Bridge. While today there are many bridges that will give you access across the Grand Canal and other smaller canals, the Rialto Bridge remains to be the most famous bridges in Venice. If this bridge looks like a work of art, that is because it is. This Rialto Bridge is the beautiful inception of Antonio Point. His beautiful design beat out that of Michelangelo and Palladio. You can literally step back onto history by taking a stroll through this iconic Venetian bridge.
7. Bridge of Sighs
What makes this next location one of the coolest things to do in Venice Italy is the fact that it has so much history behind it. The Bridge of Sighs is one of the most iconic locations in all of Venice. There was a time many many centuries ago where Doge's Palace used to be connected to dungeons. When it came time to transfer prisoners from the courtroom to the dungeons, the Bridge of Sighs was the access point that connected the two. The Bridge of Sighs got its name because prisoners were rumored to take one last glance at the outside world through the small "windows" that were on the bridge. Once they took a glance outside, they would sigh because they knew that it would be their last glimpse.
If you plan to go exploring Doge's Palace, then you will actually get the opportunity to walk through the bridge yourself. Stepping back into history and literally walking the footsteps of the past prisoners. This experience is easily one of the coolest and best things to do in Venice Italy.
8. Accademia Gallery of Venice
Credit: Franz Venhaus
This next location is not to be confused with the location in Florence, Italy. The wonderful Accademia Gallery is one of the best things to do in Venice Italy. This marvelous location is home to a wide range of Venetian Renaissance works of art. The art that is housed here is dated from The 14th Century all the way to the 18th century. It is also here that you will find popular works by renowned artists such as Bellini, Veronese, and Tintoretto.
Along with that, the incredibly popular Vitruvian man is also housed here. However, this piece of art is only displayed on designated dates and times. Chances are, you may need to book your trip during a certain time frame if your goal is to see this iconic work. If you love Renaissance art, then you are sure to love the Accademia Gallery. However, this might not be one of the best things to do in Venice, Italy if you are not an art lover. The museum is housed just about 15 minutes away from Piazza San Marco. Tickets are relatively cheap starting at 15 euros (this is just about $17.50). And pleasantly enough, the museum is free for children who are 18 years and younger. If you are traveling with children, then this is one of the best places to visit.
9. Get Lost in the Streets of Venice
Credit: Nadia El / ​Facebook
One of the best things to do in Venice, Italy is to get lost in the city the way the locals do. Tour the beautiful city of Venice all on your own by getting lost in the beautiful alleyways, crevices, and dead ends that are scattered throughout the little islands. For many locals, Venice is home. When you get out of the tourist district, you will get to see the city the way the locals do. This quaint and quiet approach to life is worth appreciating because it truly is beautiful.
If you are a travel photographer, then you will appreciate the beauty that surrounds you here. Behind every turn, you are sure to find alleyways that are dotted with flaming red geraniums. The backdrops here are simply stunning and are too good to pass up. In fact, we recommend spending a whole afternoon getting lost in the streets of Venice. For wanderlust travelers, this is easily one of the best things to do In Venice, Italy.
10. Enjoy an Authentic Venetian Gelato
Credit: Nadia El / Facebook
When it comes to gelatos around the country of Italy, there is no better location then Venice to enjoy this delectable treat. Arguably, Venice is home to some of the smoothest gelatos that your taste buds have ever had the pleasure of experiencing. After all, you are in Venice, so this should not come as too much of a shock. As you are strolling around the streets, it is absolutely a must that you get your hands on a scoop or two of Venetian gelato ice cream. We love that no matter where you go in the city, there is essentially a gelato shop at the end of every corner. Try out unique flavors such as mango, cantaloupe, and the classic pistachio and chocolate ice cream. We are sure you will not be disappointed when you indulge in this tasty treat that Venice is so well known for. Without a doubt indulging on some authentic Venetian gelatos is one of the best things to do in Venice, Italy.
11. Basilica di Santa Maria Gloriosa dei Frari
Credit: Giovanni Camedda
Another one of the coolest churches to explore and arguably one of the neatest things to do in Venice, Italy is taking a stroll over to the Beautiful Basilica di Santa Maria Gloriosa dei Frari. This Basilica is a Gothic style church that was finished in the 14th century. Although it is a stark difference from the decor and design of Saint Mark's Basilica, the church has just as much of an enthralling history behind it.
The builders behind this church wanted to portray their belief of appreciating what you have when you come from the life of poverty. To capture this vision, the decor on the outside of the building is at a minimum. However, when you enter it, you will come face to face with a completely different story. Inside there are incredible works of art that were composed by some of the best painters Italy has ever seen. Inside you will find the artwork of Bellini, Vivarini, and Titan.
If you are looking to set your eyes on some historic paintings without dishing out too much money, then this church is a beautiful place to start. The entrance fee is just under two bucks. This is chump change compared to the other museums and galleries in Venice. Not only that, but the wait lines and crowds are not as extensive as other locations in Venice. For an out of the way location that has as much to offer if not more, this Basilica is easily one of the best things to do in Venice, Italy.
Final Thoughts
The country of Italy has so much to offer. From the historic city of Rome to the art lover's district of Florence, there is so much to do. One of the top cities that you simply cannot leave off your list when visiting Italy is the beautiful city of Venice. With so many wonderful things to do in Venice, Italy, you can easily spend a whole week here. If you are a traveler on a time crunch, then a weekend getaway might be doable as well. However long you choose to stay here, one thing is for certain. You cannot go wrong exploring the beautiful city. Without a doubt, it is easily one of the best travel experiences that you will not forget.
Related Article: 8 Essential Things To Do in Parma, Italy