Go hands-free with the Apple Watch Series 3.
All you've got to do is ask. Answer a call from the hot tub. Tell Siri to text your boss back. Stream up to 45 million songs from Apple Music. Make a playlist while you're on a jog. Leave your phone at home. You won't be needing it anymore. Make calls and send texts with just a few clicks of a button on the Apple Watch Series 3.
Explore the Apple Watch Series 3 Features and Benefits
Ultimate Sports Watch
There's a reason the Apple Watch Series 3 is known on the market as the ultimate sports watch. With high-speed cellular connectivity, the Apple Watch allows you to forget your phone while you hit the gym. Still, you'll never miss a text or call. You can receive all these notifications conveniently from your wrist. For motivation, download and listen to a customizable workout playlist.
Download and Stream Music
Apple Music offers tunes to get you going right from your watch. Choose from 45 million different songs or enjoy live radio stations. On the days when you need even more motivation, feel free to employ Siri as your personal DJ. Just raise your wrist and ask Siri to play you anything from Bob Marley to Zedd. It's all at your fingertips.
GPS and Altimeter
Track your steps with the built-in GPS record. This feature allows you to easily record the distance you've traveled, the speed you've reached, and your route. The altimeter tracks the height in elevation you've climbed during your runs. After you get home, feel free to check your synced iPhone for even more detailed stats.
Detailed Metrics to Motivate You
For those of you that love stats, feel free to track popular indoor and outdoor workouts. Choose from running, cycling, swimming, and high-intensity interval training. After you work up a sweat, check out the metrics for a detailed summary of your performance and ways you can improve at the end.
Connect Directly With Your Gym
This is one of the coolest features of the Apple Watch Series 3. Tap into ultimate connectivity when you pair your watch with compatible gym equipment. Keep track of the metrics that matter most. Monitor your heart rate, speed, and how many calories you've burned. You can rest easy knowing that these results are completely accurate.
It's Waterproof
Jump into the pool or go for a morning surf. The Apple Watch Series 3 is completely waterproof. Track your pool and open water workouts with ease. When you're done, sound vibrations will eject all water from the speakers.
See Your Progress
Similar to your daily activity, your workouts count towards your goals – shown by your Move, Exercise, and Stand Rings. To view your performance over time, track the full metrics on your synced iPhone.
Intelligent Activity Tracker
Have you ever wondered how many steps you've taken throughout the day? You don't need to wonder anymore. The Apple Watch Series 3 tracks all of your daily movement – from biking to work to hitting the gym. So sit less, move more, and find a way to fit some exercise into your daily schedule. When you need a nudge, the watch is your gym buddy. Like a personal trainer, it gives you all the motivation you need. Wake up to personalized progress charts and suggestions in the evening for how to complete your progress rings. Each month, you'll receive new challenges based off your prior performance and workout history.
Share Your Activity Rings With Your Friends
When you complete activity rings, you can share progress with your friends. This makes it easier than ever to keep each other motivated and accountable for your fitness goals. Get notifications on the progress they've made too. You can even respond with words of encouragement when you're away from your phone.
Celebrate Your Milestones
When you complete activity rings, you can share progress with your friends. This makes it easier than ever to keep each other motivated and accountable for your fitness goals. Get notifications on the progress they've made too. You can even respond with words of encouragement when you're away from your phone.
Wheelchair Accommodations
Apple Watch Series 3 helps strategize different workout techniques for wheelchair users. Activity metrics accurately record progress made while the user can choose from two wheelchair-specific workouts.
Compelling Health Tools
Since your Apple Watch Series 3 is always with you, you'll soon become more aware of your overall health. The watch allows you to easily monitor your heart rate, manage stress factors, and add apps that assist your specific fitness routines.
Keep An Eye on Your Heart Rate
The Apple Watch Series 3 measures your resting heart rate throughout the day. You don't have to do a thing. Its special Heart Rate App also serves to notify you if your heart rate rises above a set number or if you've been inactive for over ten minutes during a set workout time.
Your All-Day, Every-Day Personal Assistant
Return your missed calls. Get directions to that new dinner place downtown you and your friend have been wanting to try. With the Apple Watch Series 3, you can access all the important information you need whenever you need it. No hassle, no phone needed.
Stay Connected
You can leave your phone wherever – and still stay connected. That's right. Send texts, call your friend, share your location, of Facetime your significant other all from the watch on your wrist.
Utilize a Faster, Smarter Siri
One of the best updates for the Series 3 is Siri's capabilities. She's faster, smarter, and more capable than ever. Ask her to DJ when you're bored and stuck in traffic, give you news updates, or just ask her anything.
Customizable Faces
Customize your Apple Watch Series 3 interface with any picture you want. Launch apps with a simple tap or swipe.
Don't Miss the Things That Matter
Stay organized with the Apple Watch Series 3. It will help keep you organized and more connected than ever. A powerful dual-core processor launches all of your apps twice as fast as before. When you store your favorite apps in the main Dock, they will automatically update when needed.
What Travelers Are Saying About the Apple Watch Series 3
While the Apple Watch Series 3 has impressive uses, it is not yet usable for international travel. Users who want to travel with it should stick to domestic destinations (in the watch's country of purchase) where they will have access to full data coverage. Before you take it on your next trip, make sure you're traveling within its data network.
Alternative Travel Gadgets
Tile Mate Key Finder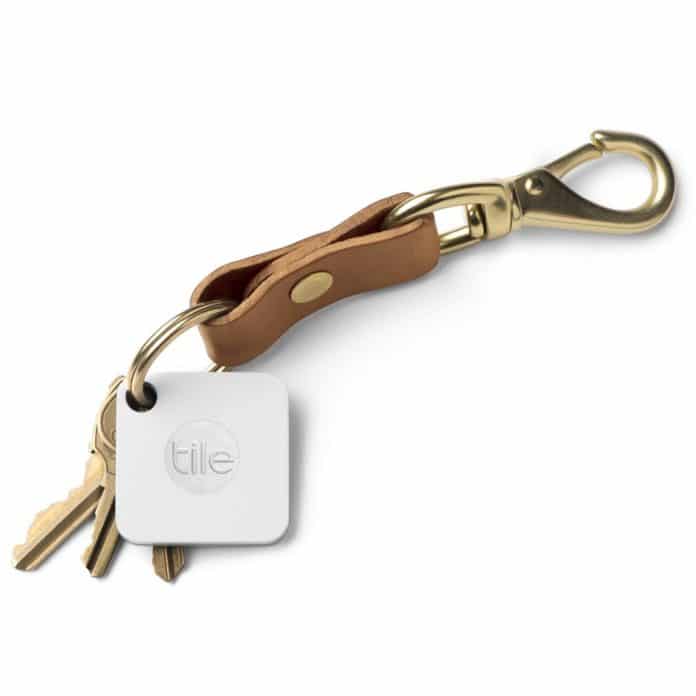 There's nothing more annoying than getting ready to head out the door and realizing you have no idea where you left your keys. Thankfully, the Tile Mate Key Finder can help out with that. Slip a tracker on your key ring and sync it with your mobile device via Bluetooth. Next time you misplace your keys, you can ring the Tile device from your phone.
GoPro Hero 5 Action Camera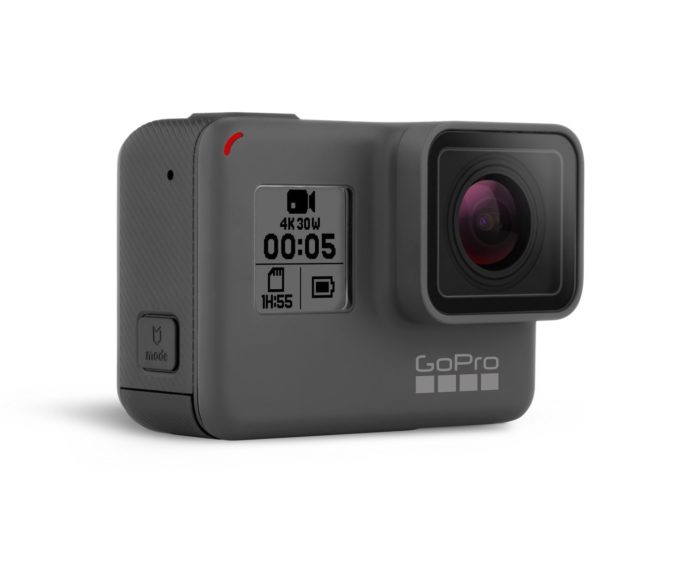 Although cameras on phones keep getting better, nothing beats the video capabilities of the GoPro. It records in a stunning 4k and is capable of recording for up to 90 minutes without interruption. For your next trip, consider investing in the Hero 5 action camera to snap some sweet underwater shots or to make a time lapse on an epic road trip ride.
Fujifilm X-T1 Mirrorless Camera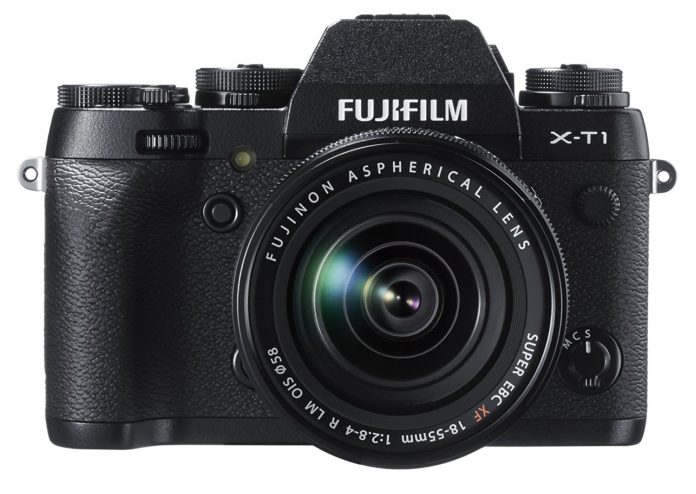 Although you can probably get a decent pic with your iPhone, nothing beats having a good quality camera with you on your travels. Stop struggling to get that wide shot of the Empire State Building and invest in the Fujifilm X-T1 Mirrorless Camera. In short, it takes crisper, clearer photos than that old DSLR you sold and is more lightweight and compact. With 16.3 megapixels, your photos will look more clear than ever. In addition, the X-T1 can capture speeds of up to 8 fps and record videos at 30fps.
An Overall Summary of the Apple Watch Series 3
If you're looking for a great watch for local and domestic travels, the Apple Watch Series 3 offers a great way to stay connected and keep your fitness goals on track. For international travelers, consider talking to an Apple associate before you purchase, so you can make sure the watch is within your data coverage zones before your big trip. Whether you decide to take it on big trips or small, we know you'll love it.
Related Article: Best Travel Gadgets for Adventurers