Capture the world around you with the Fujifilm X-T1.
The ability to take photographs while traveling or working on the go has become easier with every technological advancement. Cameras that can fit in your pocket or inside a bag make capturing images at any time a breeze. Though devices like smart phones can replace the need for a separate camera, you'll be sacrificing image quality in photos. Rather than using your phone to take pictures of amazing scenery, consider purchasing a camera like the Fujifilm X-T1. With the device's portable size and professional-quality features, you won't be dissatisfied by average-looking photographs. Instead, you'll have the chance to produce images akin to those found in film and television.
A Little About Fujifilm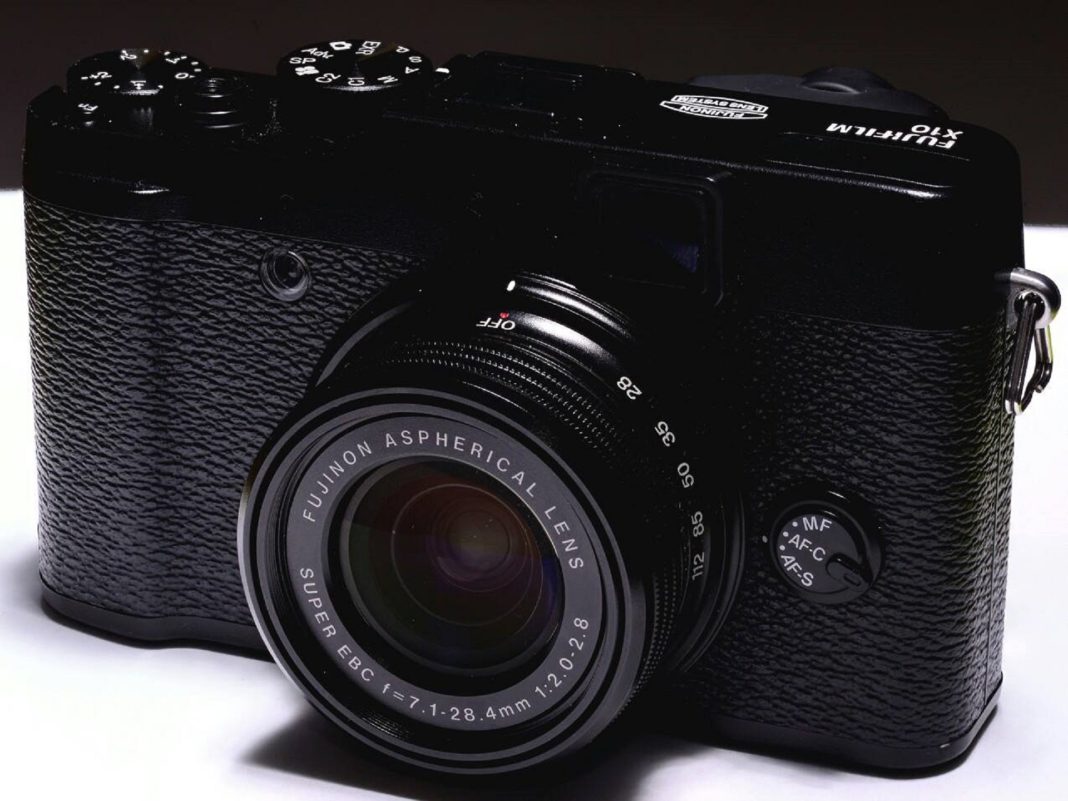 Since 1934, Fujifilm has made a name for itself as Japan's top photography technology maker. The information technology company continues to invent new devices and products in many different industries, like healthcare and graphic arts. Most importantly, Fujifilm creates products that satisfy every photographer's needs. As a company, Fujifilm strives to make innovative technologies, representing a leader in making state-of-the-art equipment. Using leading-edge technologies, Fujifilm strives to contribute to the advancement of science and culture on a global scale.
When Fujifilm designs products, they think about what people want and need above all else. The company's main goals involve ensuring that the public has items that are enjoyable to use. Additionally, Fujifilm hopes to enhance the quality of life for everyone around the world with their products. Enforcing a corporate environment that promotes creativity, Fujifilm emphasizes challenging old ideas to create new and advanced products every day. As they continue transforming the photography and technology industry, Fujifilm remains a company dedicated to revolutionizing society.
Fujifilm X-T1 Mirrorless Camera Features & Benefits
Multi-mode Viewfinder
Credit: Amazon
When you rely on a phone to take your photos, you miss out on capturing certain perspectives. High-quality cameras come with the ability to take photos that capture a variety of angles. If you're trying to take photos of beautiful outdoors sites, you want to see the area from every position. Additionally, when trying to capture images, photographers should be able to feel truly immersed with what they're shooting. In this case, you need a camera that can maintain a high resolution when photographing.
One of the remarkable features about the Fujifilm X-T2 is its Real Time Viewfinder. This aspect of the camera allows for a greater connection the subject of your photoshoots. With the viewfinder's wide angle, 31-degree view, you can get an amazing range of perspective. The display's high-resolution, 2.3 million dot display gives users the chance to see scenes in clarity. Containing an incredible magnification ratio of 0.77x, you'll be able to take photos in the highest detail. Additionally, the camera display's lag time of only 0.0005 seconds means you can see changes in the photo composition.
High-quality image production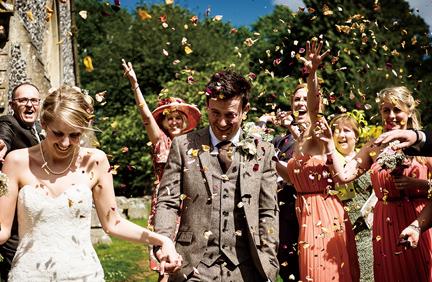 Credit: Amazon
When you're purchasing a camera, one of the most important factors includes the device's photo quality. If the camera doesn't produce amazing photos, then what's the point? Often, devices claim they're capable of making stunning images, yet fail to fulfill those promises when users take photos. It's important to be sure that your camera can live up to expectations before you buy a new product.
With the Fujifilm X-T1, you'll never have to worry about less-than-stellar photos. The camera's 16M  CMOS II sensor contains an original color filter array, which helps reduce color irregularities and moire. This device feature results in optimum image quality, without the need for an optical, low-pass filter. When taking photos, you won't have to worry about having distortions in the image.
Additionally, Fujifilm X-T1's color reproduction rivals other professional-grade cameras. Capturing skin tones, natural shades, like blue and green, and other tints with precision, the camera offers exceptional color clarity. Using the Film Simulation feature, you can add different tones to the objects in the photo. Choices such as Monochrome and vivid Velvia, which include various filter effects, allow photographers to feel like film-makers. The device's wide dynamic range also means greater enhancement of detail in every image, so the camera won't miss anything.
Motion capture technology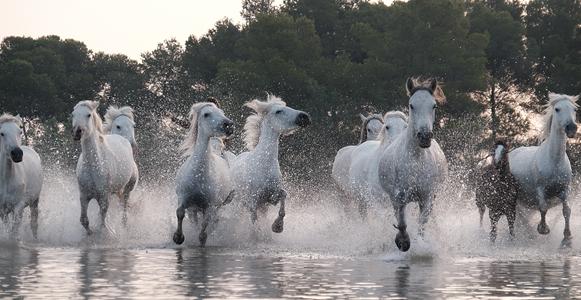 Credit: Amazon
If you're shooting objects in motion, you need a camera that can focus on these moving subjects. Photographers capturing images of sports players scoring points or wild animals require a device with a quick-response time. Trying to get that perfect shot means relying on the camera in your hand to perform satisfactorily. You don't want to be out working and suddenly realize all your photos have turned out blurry and distorted. Instead of feeling nervous about your camera functioning properly, you should have peace of mind when taking photos.
With the Fujifilm X-T1, you can be assured of capturing mobile scenes and objects in clarity. The camera's predictive autofocus means your subjects will not appear blurry in photos. In a similar manner, the phase-detection autofocus allows the camera to follow moving objects. This ensures photographers can capture scenes or objects in motion without worry. Even if you're utilizing continuous shooting at high speeds, the camera will still be able to focus on the images.
Weather Resistant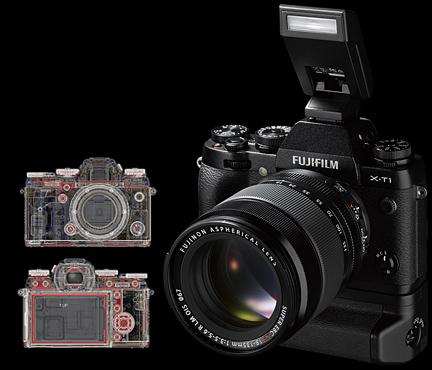 Credit: Amazon
For photographers who travel all over the globe, in various environments, their camera needs to survive any kind of mayhem. With people who take photos while moving, the possibility of the camera falling increases exponentially. If you're near locations like rivers or oceans, damage from the water can mean an end to your device's capabilities. Spending time outdoors also means having to experience a variety of temperature and weather changes. Congruently, you need a camera that can withstand those changes in climate. The worst thing that could happen would be bringing your device along and discovering it doesn't work when you want.
The Fujifilm X-T1 offers users the peace of mind they need when trying to take photos as they travel. This camera has a weather-resistant structure that contains seals in 80 places, meaning dust and water won't get inside. Damp or humid conditions will not put a stop to photography journeys. With a design meant to endure below-freezing temperatures, you'll be able to take photos in even the harshest environments. Whether you're capturing images in the snow or under the rain, the Fujifilm X-T1 will perform to your satisfaction.
Compact Size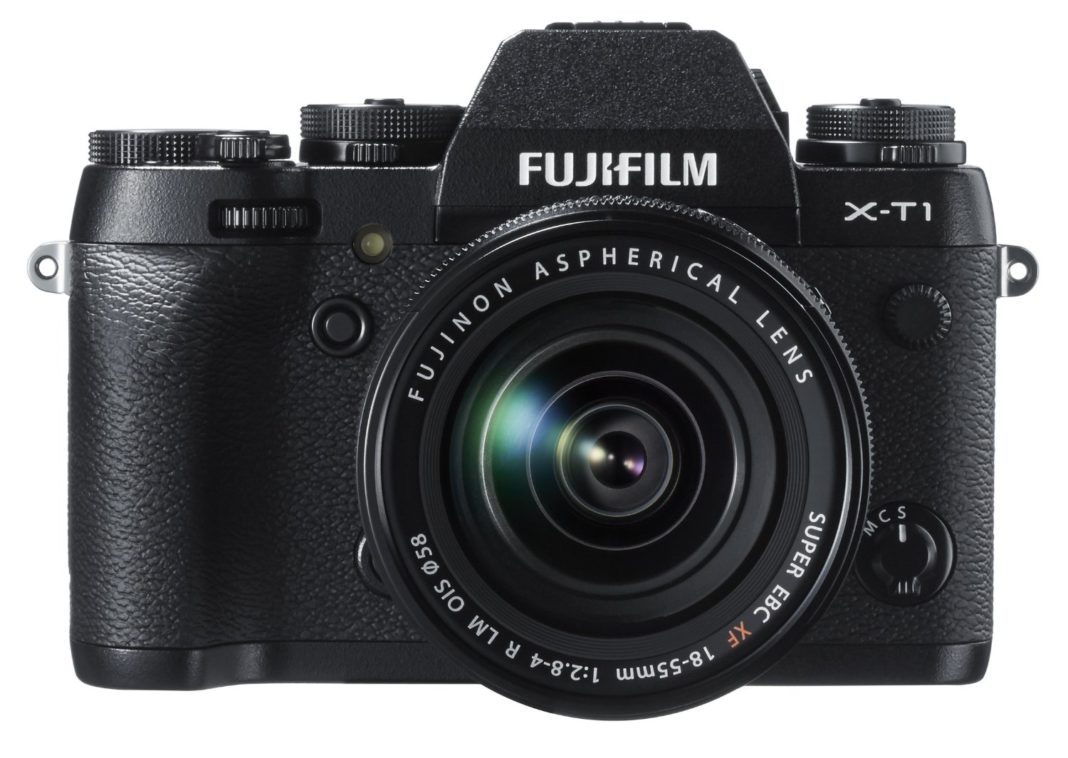 Credit: Amazon
If you're someone who travels frequently, you need a camera that you can bring anywhere. Devices that weigh heavily or take up a lot of space don't make sense for carrying on long journeys. At the same time, you want a camera that can still take amazing photos, regardless of the product's size. You might think that you need a large, bulky camera to capture great images. Or, you could decide that your cell phone would be easier to bring instead of an additional camera. Mobile phones with cameras might appear to be the best option for travel. However, relying on these devices means limiting the quality of photos you can produce.
When you purchase a camera like the Fujifilm X-T1, you'll be getting a portable product with optimum functionality. The device's compact size means you can easily stow it inside purses or travel backpacks. Even if you have other equipment with you, such as laptops and chargers, you'll still get to pack the camera. Additionally, the lightweight nature of the device ensures you won't be weighed down by hefty objects. In a similar manner, the camera's small size allows users to grab the device and take photos in an instant.
Simple functionality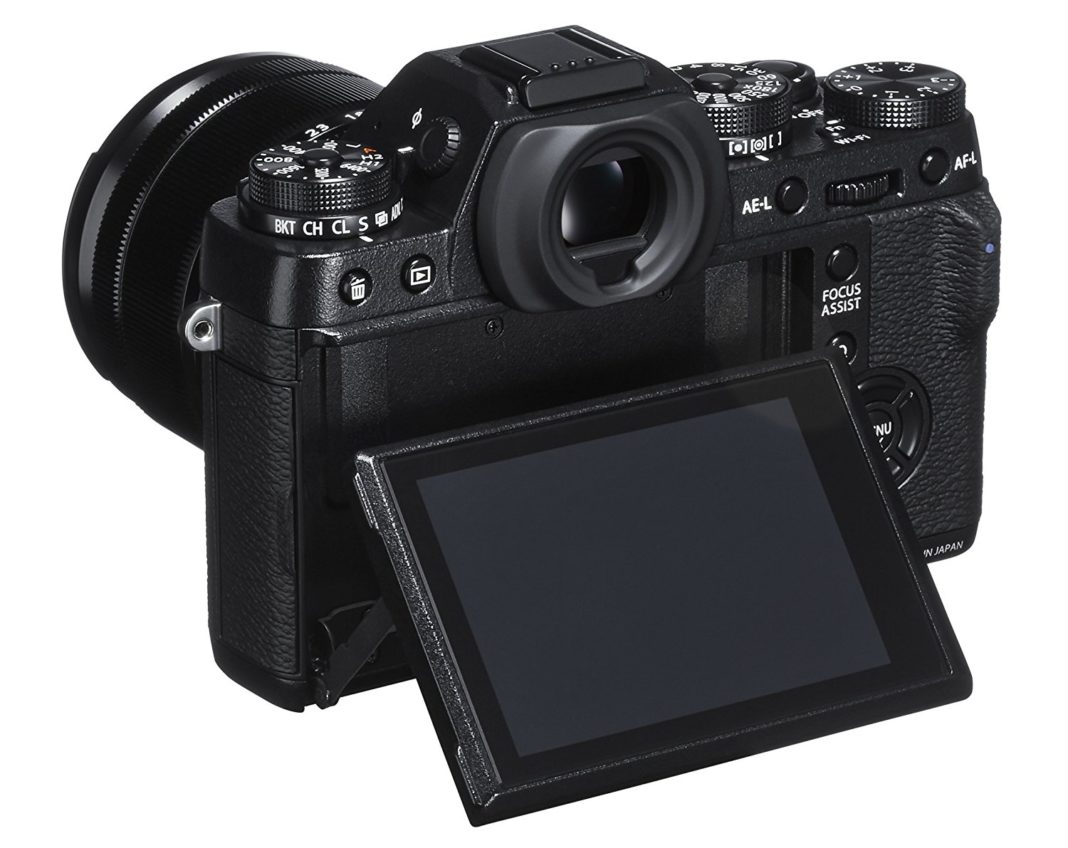 Credit: Amazon
For photographers wanting to take photos quickly and easily, finding a camera with simple functionality should be a priority. If you're trying to capture a still of a moving object, you don't want complicated camera features. Similarly, users who don't have a lot of experience with cameras might be confused by tons of device options. Cameras that can snap a good photo with the touch of a button makes photographing much easier and less frustrating. Devices that contain lots of instructions and various buttons mean wasting valuable time learning how to use the camera. While some people like being able to mess with various features on their cameras, not everyone wants the same thing.
The Fujifilm X-T1 maintains a simple design, allowing users to take photos in a flash. This device doesn't come equipped with confusing instructions and complicated controls. Instead, it allows photographers to capture images by only pressing a few buttons. No need for feeling frustrated when you can't figure out how to change options or take a quick photo. Users can easily snap pictures without having to read in-depth instructions about how to use the device. This makes it a great option for beginner photographers who don't know a lot about cameras.
What Reviewers Are Saying About The Fujifilm X-T1 Mirrorless Camera
Reviewers with both professional photography backgrounds and beginner expertise loved the Fujifilm X-T1 camera. Even though the Fujifilm X-T1 has a smaller size, users found the photos produced remained of the highest quality. Users who travel often took this camera along their journeys, as it was the perfect size for on-the-go working. Instead of hefting around heavy equipment, reviewers could easily slip their camera in their bags and start their day.
An additional plus with the Fujifilm X-T1 was the ability to customize the camera. Reviewers could find different parts online to add to their devices if they desired. Similarly, the ease of use was appreciated by customers who had little experience with complicated cameras. Instead of feeling overwhelmed by various camera buttons and features, users remained at ease with the device's simple design. On the other hand, experienced photographers loved that the camera could be adjusted according to their needs. This meant that the device could be as advanced as users wanted it to be.
Some did think that the camera's WiFi features had a few issues. One reviewer took the camera on a trip to the mountains and had trouble with the WiFi connecting. Others also had issues with the timer on the camera, as the remote lagged when trying to take photos.
Alternative Travel Gadgets
In addition to the Fujifilm X-T1, other travel accessories can help make your journeys easier and more efficient. Items like backpacks or carrying cases will ensure you feel fully equipped on every trip. Read our list below for some other traveling gear to bring with you during your travels.
1. DJI Mavic Air – 4K Video Drone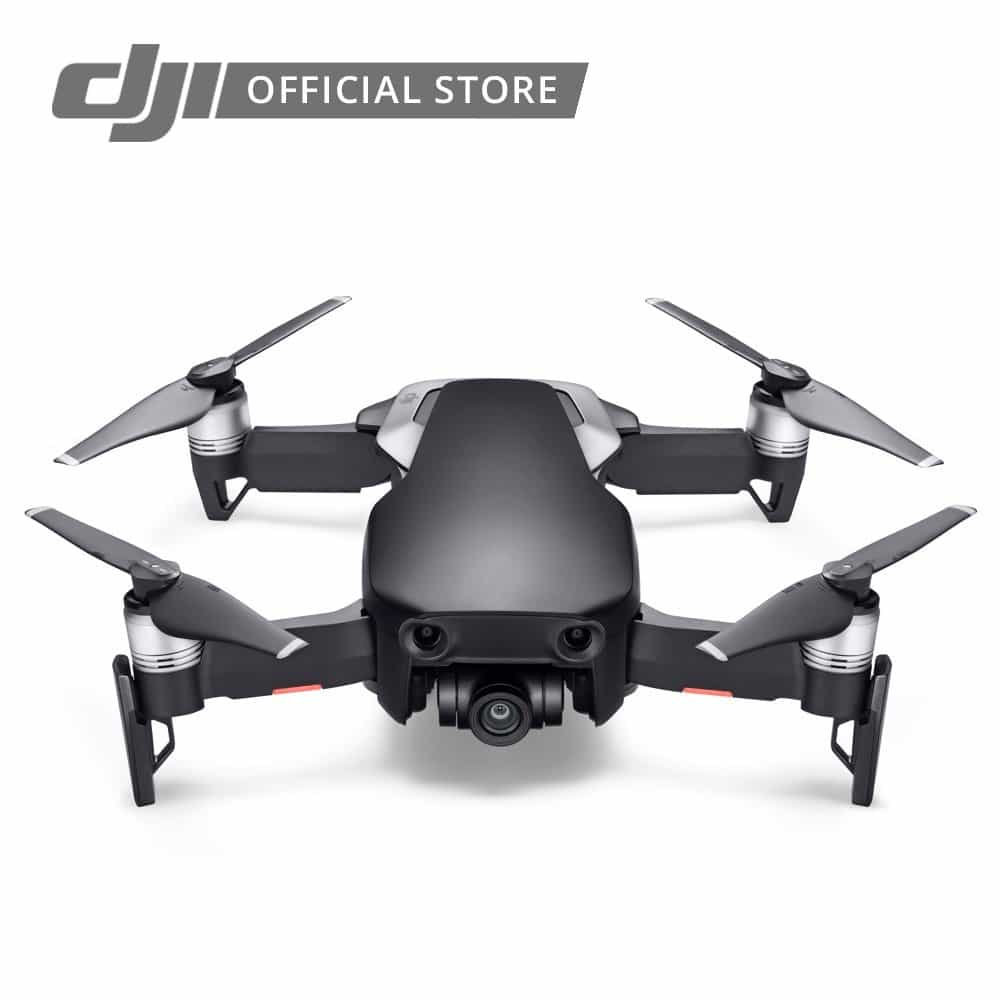 Credit: Amazon
Budding filmmakers should consider buying a DJI Mavic Air Video Drone. The device enables filming of environments from perspectives you could never get while standing on the ground with your camera. As the drone flies across your travel destinations, you can get video and pictures of amazing scenery at every angle. With 4K video, the Mavic Air Drone allows for capturing high-quality shots. The product's stabilization features also means you can get blurry-free images without distortion or shaky videos.
The drone uses object-detection technology to ensure it doesn't bump into objects in the air. This means you won't have to worry about accidents occurring while using the drone. Containing two sensors, the Mavic Drone guarantees you'll be able to capture images even if one sensor stops working. If you want to gain another perspective of the environment, you can wear DJI goggles to share the Drone's views.
2. Kindle Voyage 6" E-Reader
Credit: Amazon
Avid readers will love the Kindle Voyage 6" E-Reader. If you're someone who consumes lots of books, but also travels, finding a portable reading device should be a priority. With the Kindle Voyage, you can download hundreds of books onto the device and bring it on any journey. As soon as you're finished with one text, just connect to the Internet and purchase another book.
The reader's light design also makes it ideal for stowing in purses or backpacks. Place it in your bag alongside your camera equipment or laptop, and you'll forget its even there. Instead of hefting around large books, you can ease your carrying burden with the Kindle Voyage. Additionally, the E-Reader has an adaptive front light, meaning it will adjust depending on your environment. Trips to the beach won't be spent squinting at a bright screen as you try to read. Instead, you'll feel like you're reading from a real, paper page.
3. Apple Watch Series 3 – Cellular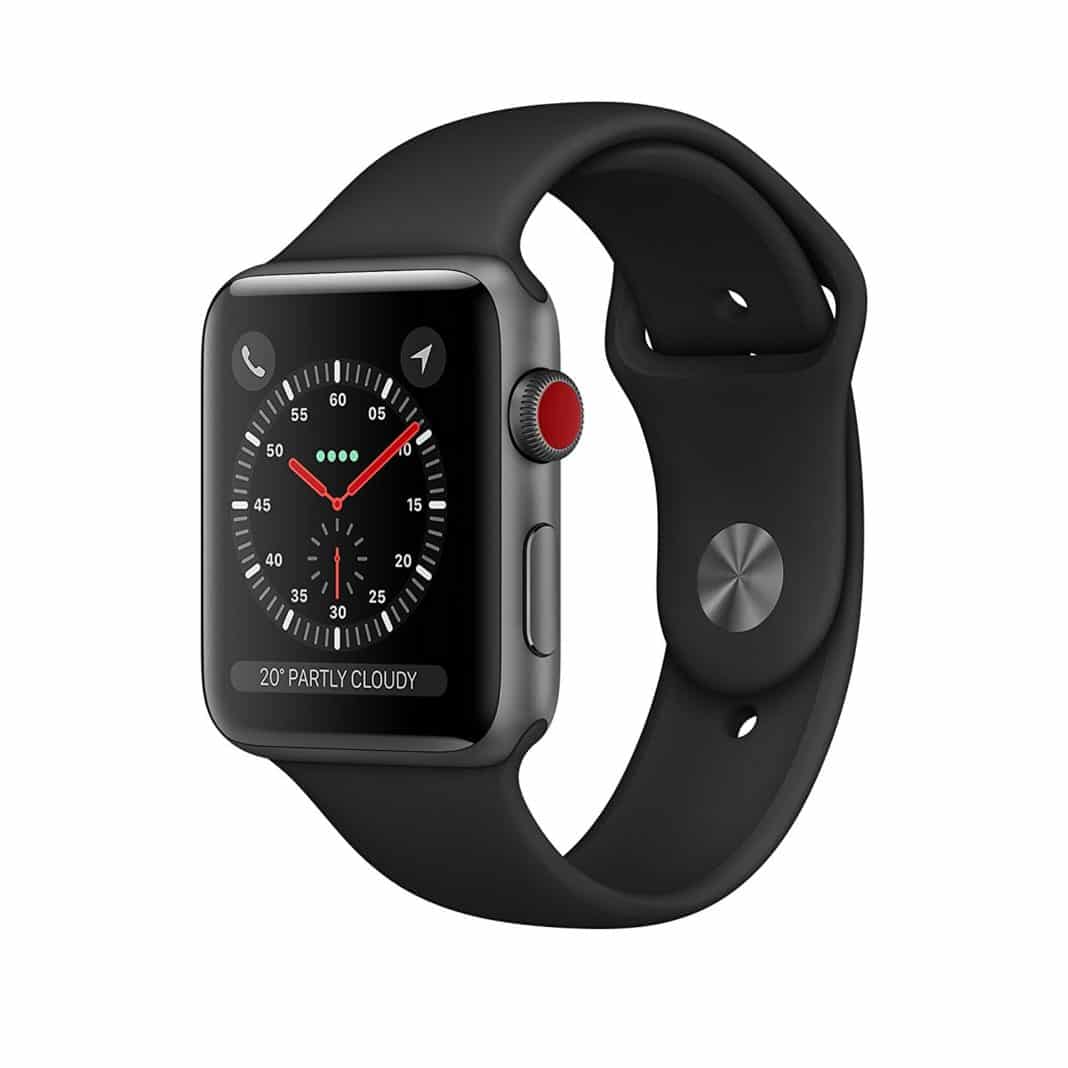 Credit: Amazon
With the invention of the Apple Watch, people can read texts and answer calls at the touch of their wrists. The Apple Watch Series 3 helps you stay connected without the need for additional devices like cell phones. This makes it perfect for those who travel frequently and don't want to be bothered with carrying tons of equipment. A GPS and barometer track your movements as you continue throughout your journeys.
With its waterproof design, you won't have to worry about the device malfunctioning in the rain or snow. You could go swimming underwater and still maintain functionality of the watch. The device will even count the laps that you engender while in the water. This version of the Apple Watch also heralds a greater battery function, so you can keep using the device for longer.
Don't leave home without a camera like the Fujifilm X-T1.
Whether you're a trained photographer or just like taking photos during vacation, you need to have a quality camera. At the same time, you want a device that doesn't weigh you down as you journey around the world. While mobile phones might have their own cameras, they don't give the kind of image clarity produced by other devices. With the Fujifilm X-T1, you'll have a portable camera that produces stunning photos wherever you go. Before going on your next trip, consider purchasing this camera. You'll be amazed by how great your images look.
Related Article:  Best Travel Gadgets For Adventurers