Upgrade your camping experience with Black Diamond tents.
When you're a traveling camper, you need equipment that fits easily in your backpack. No one wants to carry a hefty, uncomfortable tent around on their backs. At the same time, those who camp often require a durable, easy-to-use tent for their outdoor adventures. Many portable and small tents sacrifice on quality to make them comfortable for traveling. However, with Black Diamond tents, you won't have to worry about low-quality products for the sake of portability. These tents combine functionality with premium designs and features. Read on to learn about the Black Diamond Hilight, a tent for traveling campers who want top-notch protective gear.
The Black Diamond Hilight Features & Benefits
Portable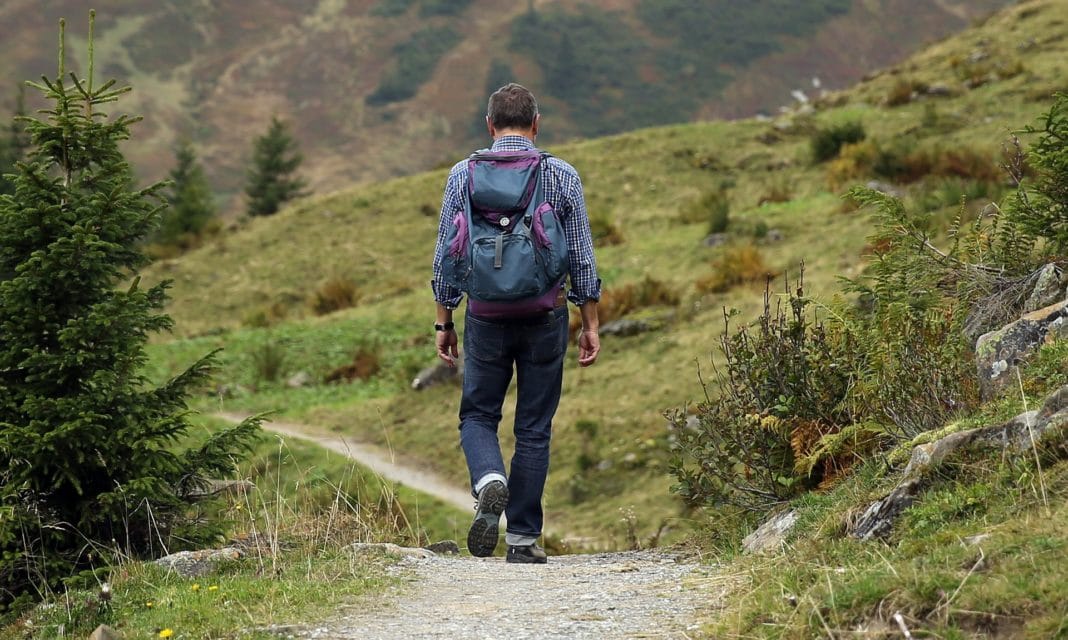 Those who plan to go on long journeys through the wilderness require a tent that fits easily in their backpack. You don't want a product that's too big and leaves little room for other camping gear. While a larger tent might provide greater room, it will probably be too big for backpacking. Bigger tents don't make sense to bring when you want to spend much of your time walking or hiking. Groups of one to two people will also find that they only need a tent of a moderate size.
The Black Diamond Hilight represents the perfect tent for backpackers and traveling campers. This product's smaller design ensures you can shove it into your bags, while leaving room for other items. Black Diamond tents provide sleeping space for one to two people, though you won't feel cramped when inside. When you break down the tent, the product will form into a compact shape. Accordingly, you won't have to try and fit a bulky tent in your backpack.
Lightweight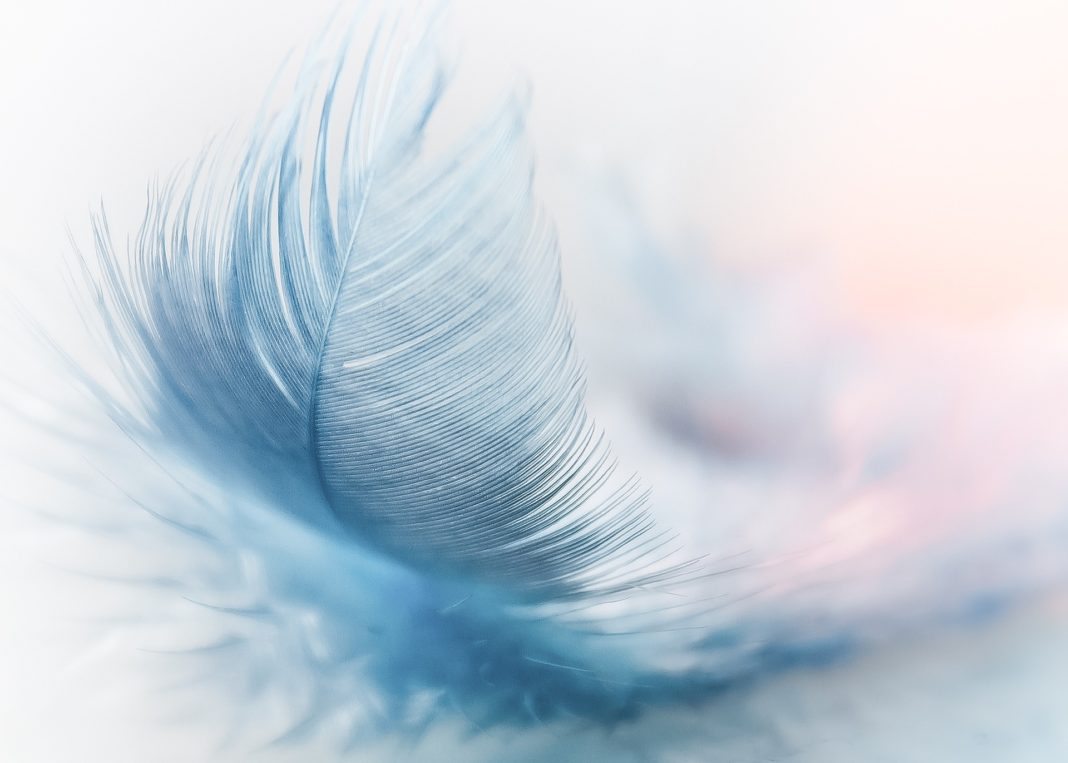 If you're a seasoned backpacker, you know its important to have a tent that doesn't weigh you down. Hefty tents will make it harder to remain active while traveling the outdoors. You won't be able to move as fast, and the product may cause you back pain after many hours. At the same time, these heavy tents may have a larger size that's unnecessary for small traveling groups. There's no reason to have a tent that's bigger and bulkier when you don't even need the extra room.
With the Black Diamond Hilight, you'll barely feel the tent when it's on your back. The tent weighs around three pounds, making it perfect for throwing in a bag and continuing your travel adventure. Campers can put lots of gear inside their backpacks along with the tent. The Black Diamond tents utilize a lightweight design for the most efficient traveling experience. You'll be able to take this product on all your expeditions without worrying about being weighed down.
Weather Resistant
Credit: Amazon
Travelers who will be spending time outdoors need a tent that provides protection from all kinds of weather. Some tents have flimsy materials that will collapse as soon as the wind starts blowing. Products that haven't been created with strong fabrics won't survive extreme climates. Additionally, if you're going to be outside, the chance of rain might be high. You can't assume that the weather will remain mild, as the forecast can always change. This means you need a tent that has a waterproof body, as this will ensure you stay dry while inside.
Luckily, many tents have been designed using weather-resistant materials. Black Diamond tents each maintain waterproof, sturdy structures for usage in all type of environments. The pole design allows for water-shedding walls, meaning the rain won't reach the interior of the tent. Utilizing more than two poles, the tent will stay in place on windier days. With a canopy made from a water-resistant, breathable, Nano-Shield fabric, you'll remain dry even during a downpour. Similarly, mesh panels keep the humidity out, but allow fresh air to come inside.
Ventilation Elements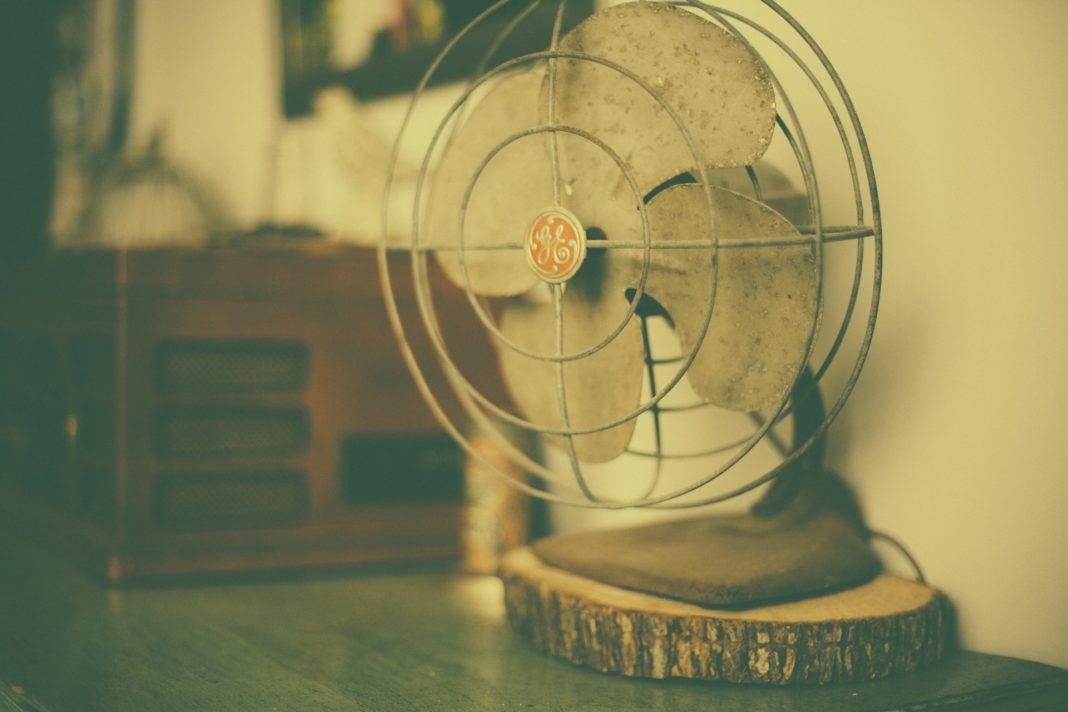 For campers traveling to hot climates, tents with ventilation remain must-have items. If air can't come inside the tent, you'll quickly feel suffocated by the overwhelming heat. The humidity might also make it harder to breath, requiring air flow to be necessary when in your tent. However, ventilation features on low-quality products may allow insects and water to enter the tent. This means you'll have to fend off mosquitoes, flies, and the rain when you're trying to sleep at night.
As noted previously, the Black Diamond Hilight contains mesh panels to provide greater amounts of airflow. Though you'll feel the cool breezes, rain and humidity won't seep into the well-crafted Black Diamond tents. Even if it's raining, the water won't leak in and leave you soaked from head to toe. The holes in the mesh also remain small enough to keep out bugs and other critters from entering the tent. On muggier, hot days, you'll appreciate the circulation of air that has been provided by these ventilation features.
Storage Features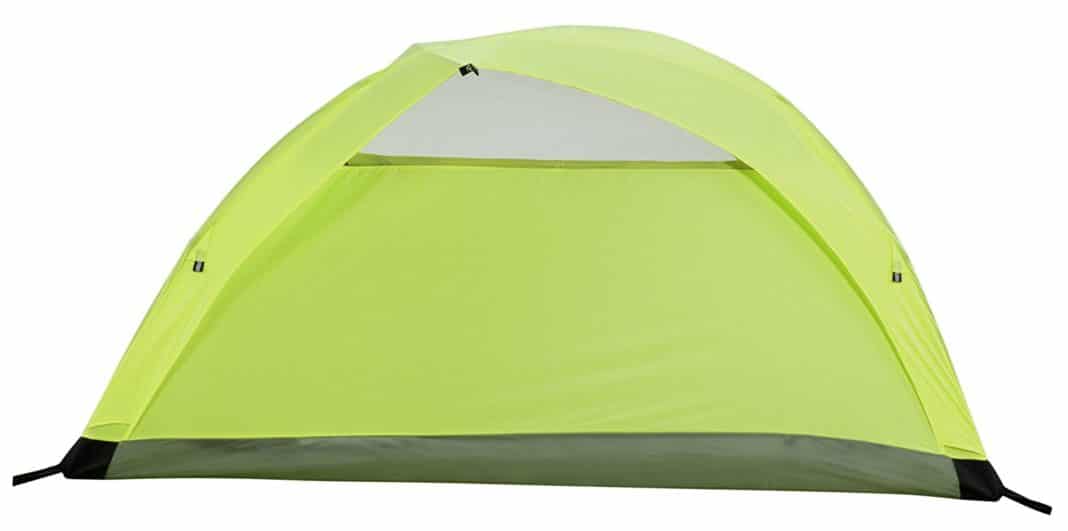 Credit: Amazon
Any traveling campers that don't want to bring lots of luggage will appreciate storage space in a tent. Smaller tents usually offer little additional room for keeping equipment protected from the elements. Most of the time, the one to two-person tents only have enough space for sleeping two people side by side. In this case, you'll have to decide which equipment should be packed and which should be left behind. As a result, travelers may have to forgo bringing important items for the sake of greater mobility.
Thanks to the Black Diamond Hilight's storage features, campers may carry whatever traveling gear they want with them. An optional vestibule enables users to put additional equipment in a safe place. Instead of leaving certain items behind, you can easily pack them on your traveling journey. The Black Diamond tents offer travelers with the extra space they need to place important items out of sight. Two additional mesh interior pockets also let campers keep things like books, shoes, or electronic equipment off the ground. You won't have to worry about damaging something valuable due to a lack of storage features in this tent.
What Travelers Are Saying About the Black Diamond Hilight
Those who purchased the Black Diamond Hilight found the tent to be an excellent product for their camping needs. Most reviewers thought the tent was lightweight and fit easily inside their carrying bags. The small size made the tent perfect for backpackers and campers who were often active outdoors. Those who spent time outside in cold weather believed that the tent was ideal for protecting them from the elements. Travelers loved that the Black Diamond tents could provide an excellent shelter while outside in the rain or snow. Additionally, the ventilation features enabled greater air flow when reviewers brought the tent with them to hotter, more humid locations.
Some travelers thought that the tent wasn't as waterproof as the product promised. Other reviewers found their Black Diamond tents difficult to set up due to the poles, which were hard to configure. One camper related that those with heights of over six feet should not purchase the Black Diamond Hilight. This suggestion was due to the tent's tiny size that didn't provide much room for spreading out.
Alternative Camping Tents
1. MSR Hubba Hubba NX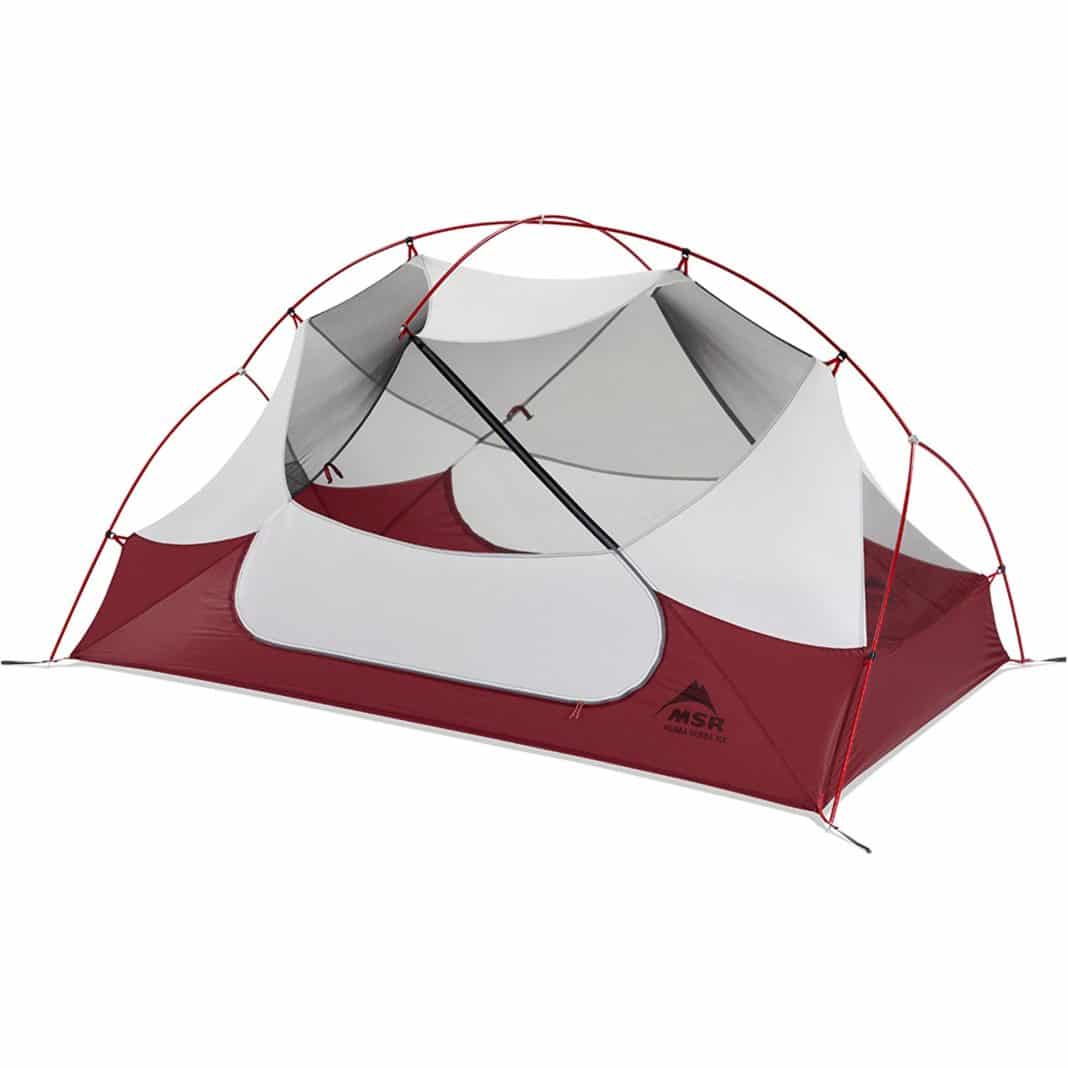 Credit: ​Amazon
Adventures through the outdoors can easily occur with the MSR Hubba Hubba NX. This tent maintains a portable, small design for bringing along on extended trips through the landscape. The size of this product makes it ideal for pairs or groups of three campers. An innovative pole structure ensures the maximum space can be used while inside the tent. Despite the tent's tinier proportions, you won't feel cramped while sleeping under this product. Two doors and mesh panels on the body of the tent enhance livability and provide greater temperature control. With a rollup rainfly, you'll even be able to look up at the stars as you sleep.
2. Nemo Equipment Losi Tent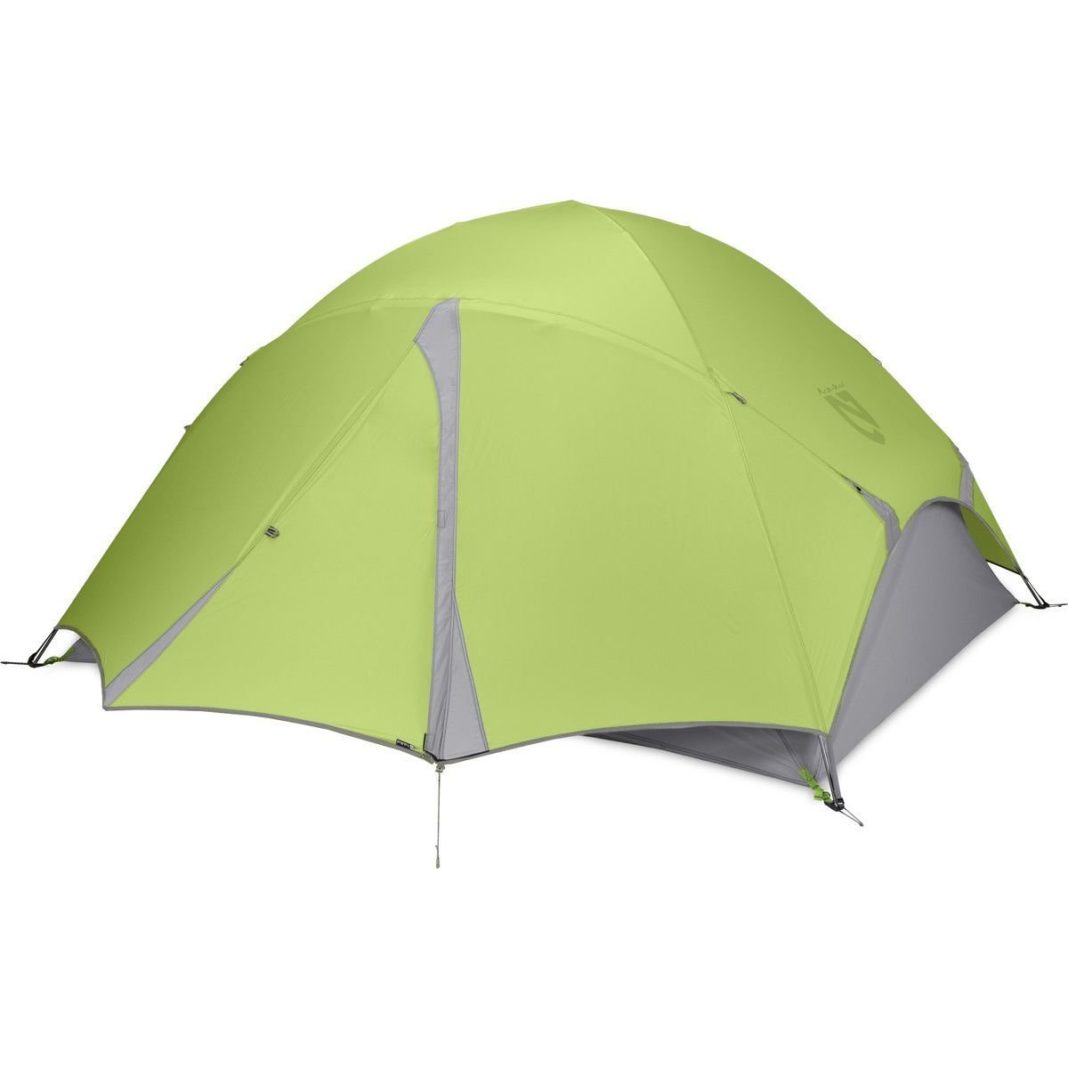 Credit: Amazon
This freestanding backpacking tent remains the ideal product for active campers. The Nemo Equipment Losi tent has an extremely lightweight design, making it comfortable for carrying over long distances. Weighing only six pounds, this tent won't drag you down as you move through the outdoors. Unique pole designs enable the freestanding product to remain in place, even in windy conditions. With Jake's Feet corner anchors, the tent's design also allows for sturdier positioning on the ground. Additionally, waterproof features enable campers to remain dry during rainy days. Mesh fabrics provide airflow for usage in muggier environments as well as in places with hotter temperatures.
3. The North Face Summit Series VE 25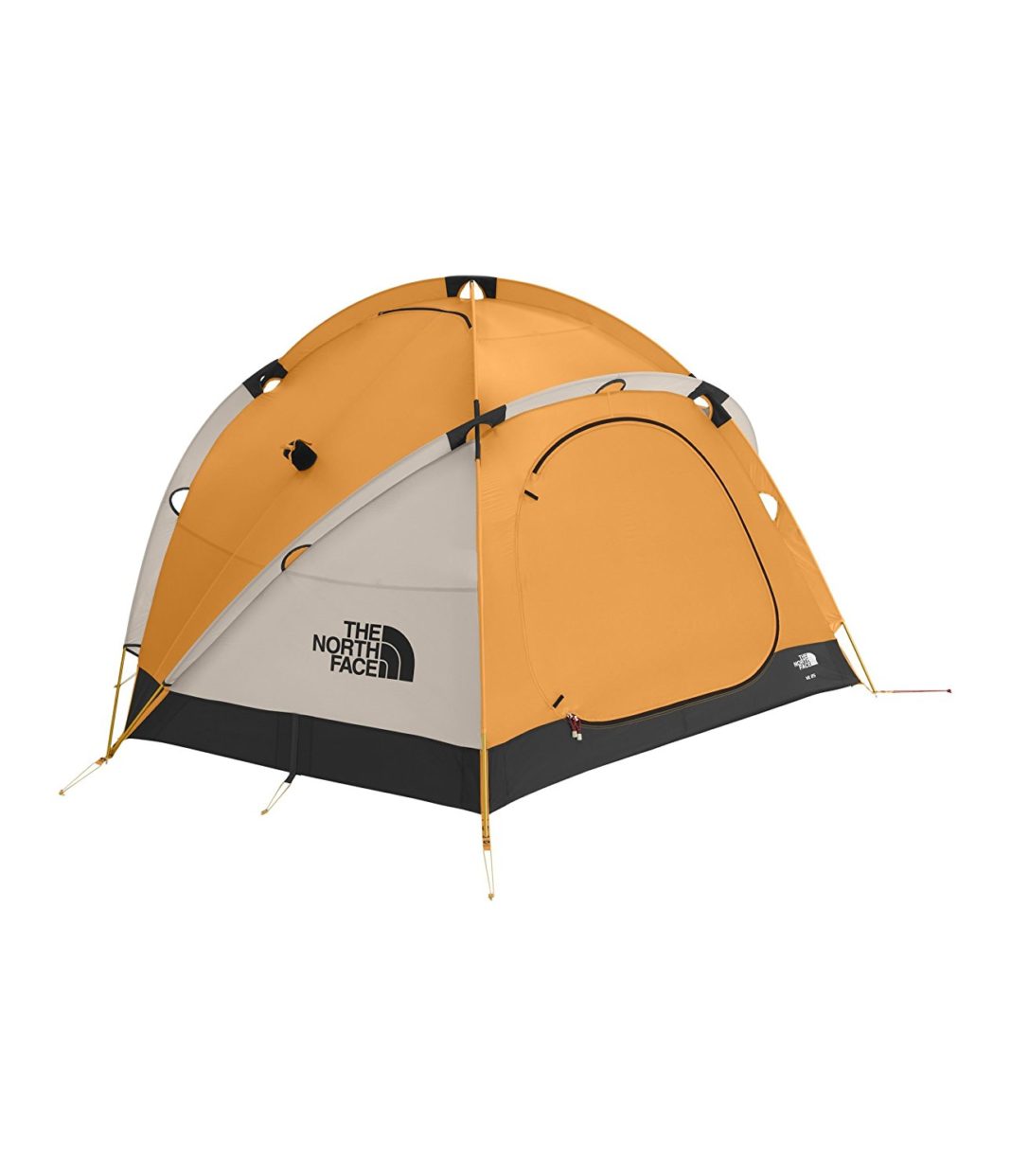 Credit: Amazon
The North Face Summit Series VE 25 offers campers with a durable place to sleep when spending time outdoors. Polyester materials and a nylon ripstop ensure the tent will survive the elements, no matter the environment. This tent has even been tested to contain warmth in below-freezing temperatures. A water-resistant finish keeps the rain and snow from entering the tent, making sure you stay dry. Dual doors and a poled front vestibule provide greater privacy and additional locations for storing equipment. The moderate size of the tent also makes it great for two campers and maybe a few pets.
Choose Black Diamond tents for your next outdoors adventure.
Before traveling into the outdoors, you need to have a tent that can shield you from the elements. Some tents don't provide sufficient protection from the wind and rain. Other products might be sturdier but weigh too much for bringing along on lengthy journeys. With Black Diamond tents, you'll have a place to sleep when outside that's both lightweight and high-quality. You won't have to worry about fitting all your camping gear in one backpack. The Black Diamond Hilight remains an ideal option for campers who want to travel lightly. Make sure you consider this product when planning an exciting mountain expedition or beach camping trip.
Related Article: 5 Best Camping Tents for Outdoors Adventurers