Warning: Fujifilm's X-T2 will make you want to sell your old DSLR. It certainly is a step up in the world of mirrorless technology.
Fujifilm has certainly made a name for itself with the X-series mirrorless cameras. In a convenient lightweight package, they have managed to mesh high-tech processing with a sleek, classic design. The Fujifilm X-T2 look just as good as the photos it takes. This camera is for enthusiast-level photographers, falling above entry level and below the pricier devices used by long-time seasoned professionals.
The Fujifilm X-T2 has only changed its formula slightly from that of its predecessor, X-T1. It retains all the qualities people loved about the X-series (great design, direct access control, and a wonderful electronic viewfinder) with some new bells and whistles. The new additions of a 325-point autofocus system and advanced 4k video help it to compete on a much higher level.
Fujifilm X-T2 Features & Benefits
The XT-1 received the prestigious Digital Trend's Editor's Choice Award. Well, the XT-2 not only lives up to it but does even more. Now, let's take a look at the features and benefits the Fujifilm X-T2 has to offer.
1. Practical Design and Functional Usability
Credit: Amazon
The X-series focused on offering ease of use and maximum control to the user. The Fujifilm X-T2 does not disappoint here. With dedicated control systems, it is built to rival even those of competitive DSLR full-frame models on the market. Like any well-designed camera, once you get a feel for the settings, using it is a breeze.
With all that control, we've got to admit the top of the Fujifilm X-T2 does look a bit crowded with buttons. The Fn button in particular can be a little difficult to use. It's sandwiched in between the shutter speed dial and exposure compensation. Putting this aside, we've got to give Fujifilm credit for putting the most frequently used dials and buttons within easy access.
What's Changed Between the Fujifilm XT-1 and Fujifilm X-T2?
The camera strikingly resembles its predecessor. The features of the top deck are nearly identical, packed dials. Upon taking a closer look though, you'll soon see some subtle changes between the two models. The shutter speed button has been upgraded to a mechanical cable release and the video button has been removed.
The ISO dial can also be turned up higher to 12,800, a stop higher than that of the XT-1. The shutter speed has been upgraded too, hitting 1/8000 of a second.
Other changes can be seen on the back of the camera. The Focus Assist button has been swapped out for an AF point selector, a move photographers welcome with open arms. Focusing is no longer a two-step process. A second welcome change comes with the LCD screen. It's more flexible now. A switch on its side allows you to unlock it, move it to the right, or tilt it up and down. Its range is limited though, as it cannot pivot a full 90 degrees.
Fujifilm X-T2 Performance
What's new about the Fujifilm X-T2 performance? The biggest deal is its 325 point autofocus system. Of these points, 169 have been allocated to faster phase detection. This is a huge improvement over other cameras in the X series.
The focus is lightning fast in most situations. As always, how the camera will perform depends on the lens used and how much light is available. If you want to boost focus speed even more, use the new Boost mode. Fujifilm claims it decreases focus time from 0.08 to 0.06 seconds. Boost Mode also bumps up the EVF refresh rate from 60 to 100 frames per second. This reduces false color.
Another improvement in the Fujifilm X-T2 performance is with continuous AF. This has turned it into a very capable action sports camera. While Fujifilm's limited selection of telephoto lenses means you might not be photographing on the side of all the football games, it's nice to know the camera can handle a large variety of shots.
Vertical Power Booster Grip
Let's take a look at battery life. While it is rated at 340 shots based off of testing, we think its real-world performance is better. In recent testing, the XT-2 captured 424 exposures with the battery still at 50 percent capacity remaining (this is when Boost mode was turned off).
Professional users who are seeking to add even more performance can add the Vertical Power Booster Grip. This accessory holds two extra batteries, boosts the burst rate from eight to eleven frames per second (fps), reduces shutter lag, adds a headphone jack, and increases the maximum video capacity from 10 to 30 minutes. While this accessory does cost an additional $330, we think it is definitely worth it. If you're shooting travel videos, it is a great buy.
While this accessory does make the camera larger, the sacrifice is well worth it to camera users who seek extra power and capability. You're probably wondering 'what does this camera lack?'
What Is the Fujifilm XT-2 Missing?
Well, the one big feature that is missing in the Fujifilm XT-2 is in-body image stabilization. Its competitors, Sony, Olympus, and Panasonic have all now released cameras with 5-axis IBIS. While Fujifilm offers many lenses with optical stabilization, this isn't a feature offered in its X series. While that may be fine for still photography, you'll certainly need it for some travel and action shots. We suggest investing in a lens with IBIS capabilities.
2. Image Quality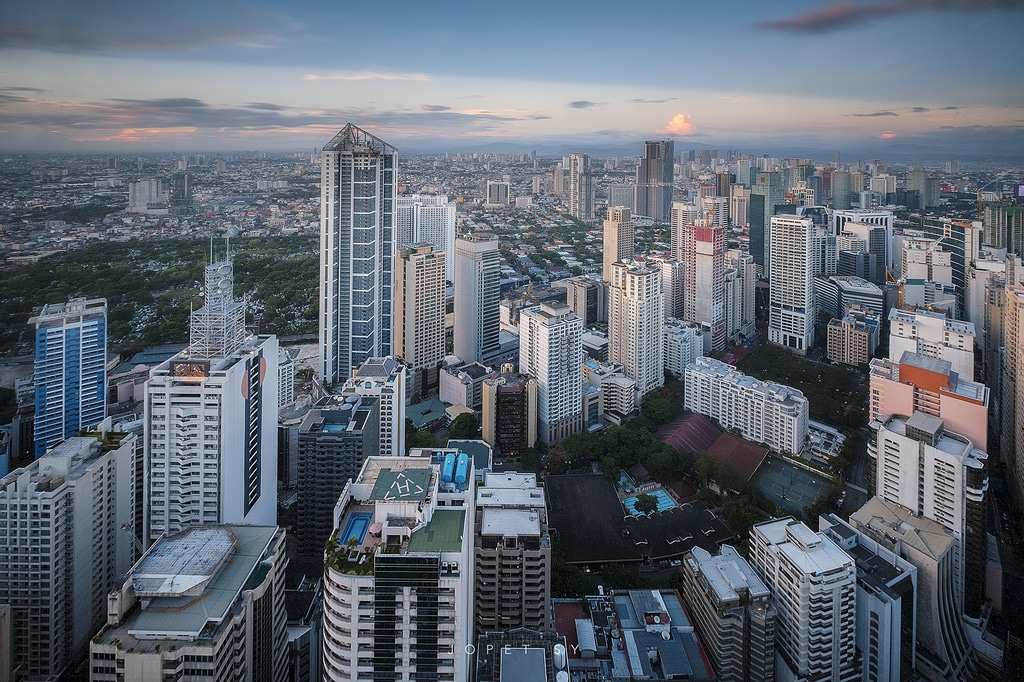 The sensors in the Fujifilm X-T2 are superb. With 24.2 megapixels and an X-TRANS CMOS III Sensor, your photos will turn out crisp and stunningly clear. Like its predecessor, the XT-2 also carries over the X-Processor Pro image processor. In combination with this new sensor, the ISO is particularly effective. You can turn it up in low light situations without having to worry about all that digital noise popping up in the background.
Make sure to adjust JPEG noise reduction accordingly. It can blur away detail with the noise, but the camera gives voters a lot of control here. Unless you're outputting your photos directly to social sharing sites, we recommend keeping the JPEG noise reduction levels at or below zero.
3. Dynamic Range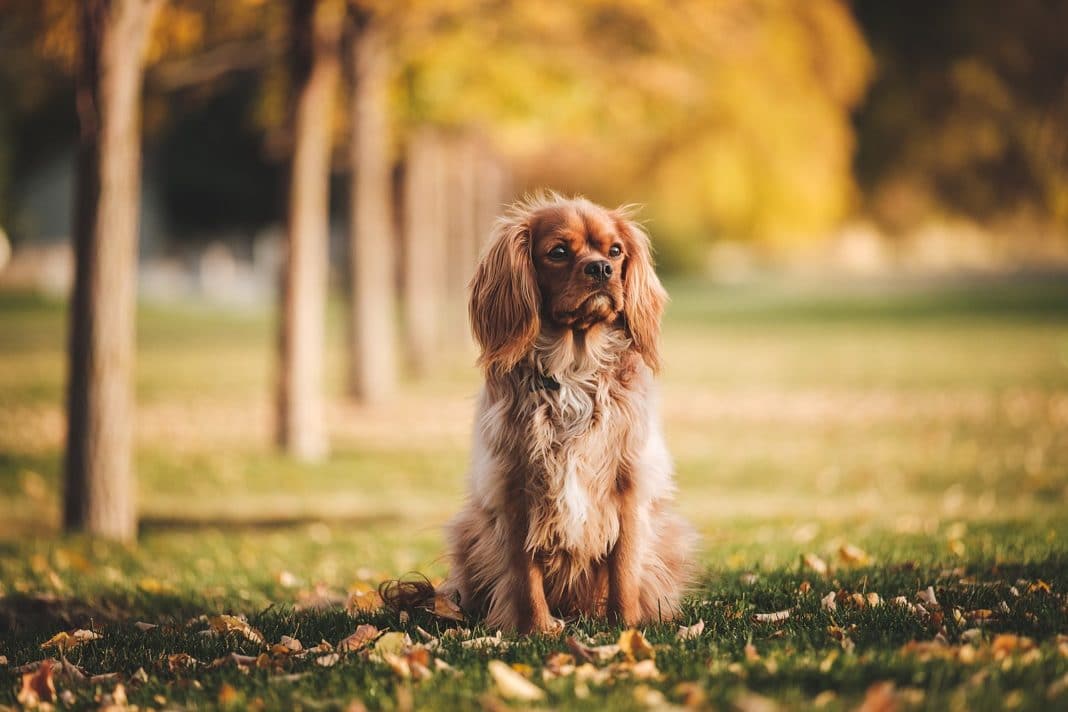 Last but certainly not least, the dynamic range is fantastic. When shooting in RAW, recovering shadow detail is surprisingly easy. Even the most extreme of adjustments to not make additional noise. So go out at night and shoot the stars or that lovely sunset. Your photos will retain all of their color and detail.
Like previous Fujifilm cameras, the Fujifilm X-T2 offers photographers the opportunity to take advantage of an expanded DR mode. Simply put, this means you can increase dynamic range by underexposing the sensor to preserve light detail. It is important to note that this is only available on ISO levels of 200 or higher.
4. Video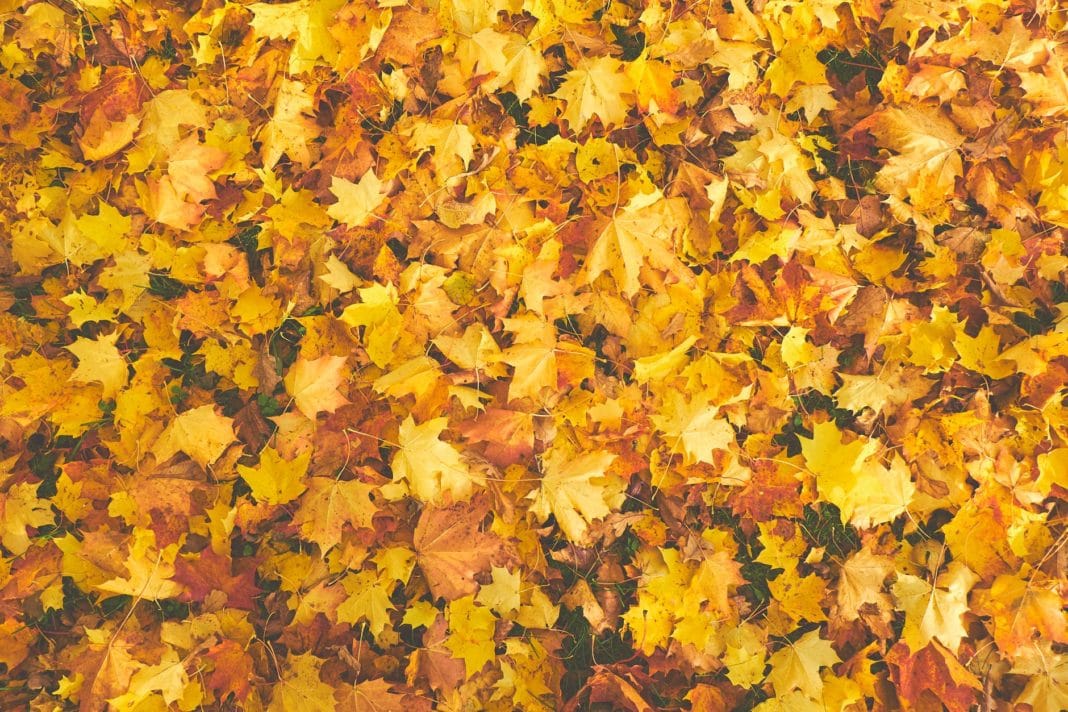 The biggest surprise the Fujifilm X-T2 has up its sleeve was video mode. While it isn't the first Fujifilm to shoot in Ultra HD, it is a step above the rest. Its stunning 4k produces beautiful, crisp results. In addition, video can be captured through an external recorder, thanks to the HDMI output.
A potential con of the video mode is that without the Vertical Power Booster Grip accessory, video time is limited to just ten minutes. While this wouldn't be a problem in most cases, it could pose issues for those trying to record documentaries and event videography. In these cases, buying the aforementioned accessory would save a lot of time and frustration.
Features like the new 4k video show that Fujifilm has an active interest in the videography market. While this was an unexpected move for the company, consumers certainly don't seem to mind. Hybrid shooters now have a very good reason to consider purchasing the Fujifilm X-T2.
What Travelers Are Saying About the Fujifilm X-T2
While Canon is often praised for being the top camera company on the market, reviewers seem to be changing their minds after purchasing the Fujifilm X-T2. Travelers, in particular, praised its portability. As a backpacker, there's nothing more frustrating than lugging heavy equipment around the city in addition to your luggage. Carrying a four pound plus camera around your neck while you traverse the streets of NYC isn't particularly pleasant either.
Travelers Love Its Portable Size
This camera along with the 35mm f/2 (the only lens I have for it) weighs 1.5 pounds. That's including the battery and lens hood. The Canon 5D Mark III with the 85mm f/1.2 weighs well over three times that much. The difference in weight is not just noticeable, it's dramatic. You can wear it around your neck or slung over your shoulder and you'll barely feel it.
It Has a Superior Focus System
Superior to what?" you might be asking. While we don't know if the XT-2's focus system beats out other mirrorless cameras, we can say it is leagues ahead of any older model DSLR. DSLR cameras use what's called phase detection autofocus, while mirrorless systems use contrast detection autofocus. What's the difference?
Phase detection is generally a bit faster, but it has one huge drawback: it can be pretty inaccurate. With contrast detection, on the other hand, the camera looks at the point on the sensor that's supposed to be in focus and adjusts the lens accordingly until everything looks sharp. With the XT-2, the "throw-away" rate has been cut down significantly. So many images are in focus, and if they aren't, it's probably because you're not shooting at a fast enough shutter speed.
Articulating Screen
If you're a street photographer, you're going to be in absolute heaven. This camera is already discrete with its small form factor, but when you couple that with the ability to pull out the LCD screen, you have the superpower of going around virtually unnoticed.
Using live view, you can look down at my camera's LCD screen that's flipped up and focus more on composing your shot rather than worrying about if people are noticing you. This means capturing more real-life moments and less time planning out how you're going to capture those moments.
Film Simulation
The film simulations are a big part of what swayed customers to Fuji instead of Sony. And they definitely do not disappoint. Travelers are particularly fond of the "Classic Chrome" simulation; its soft and muted tones make images so pleasing to look at.
While most photographers generally will color correct images on their own, they've been surprised at how many images are shareable right out of the camera. Especially for random outings and trips, this is such a welcome feature. No longer do you have to spend hours culling and editing every individual shot.
One other thing to note about the film simulations: they can be applied to video too. It's nice to know that you can choose to forgo color grading if you're happy with what the simulation gives you. (Fuji also has a flat video profile called F-log, though I think that can only be utilized when using an external 4k recorder.)
It's Sleek, Minimal, and Ergonomic
While looks aren't everything, we sure can't complain about the exterior of the Fujifilm X-T2. With its three dials on the top of the body, it deceives many into thinking it's a film camera. That is, until they see the LCD screen or hear the sound of its delicious (and silent!) mechanical shutter. The Fujifilm X-T2 is the perfect marriage of nostalgia and technology, and is sure to be a conversation piece among friends and strangers alike.
The Bottom Line is no piece of gear will make you a better photographer on its own, but this camera certainly makes shooting very fun. If you're considering making the leap from a DSLR to mirrorless, this is a fine choice. You won't regret it.
Related Article: ​How To Take Better Pictures: Tips for Travel Photographers​​​
Alternative Travel Cameras
While the Fujifilm XT-2 offers much in the way of mirrorless technology, clear images, and 4k video, we understand if you want to shop around a little more. Without further ado, here are some of our other favorite travel cameras.
Fujifilm X-Pro2
If you're considering in investing in the Fujifilm X-T2, one of the strongest competitors comes from its own brand. That's right. We're talking about the X-Pro2. What's different about it? It's less about capability and more about your personal preference.
One of the most obvious differences is the hybrid optical/electronic viewfinder featured on the X-Pro2 and the 4k video on the X-T2. While the LCD screen on the X-Pro2 offers a higher resolution, it doesn't articulate the way the X-T2 does. The X-Pro2 still relies on an older USB connection but buyers can work their way around this with a card reader.
If you're a street photographer, this is a great camera. It offers a minimalist design and optical viewfinder for those who enjoy slower forms of photography. Which camera is right for you depends more on you than it does on the camera.
Sony Cyber-shot RX10 IV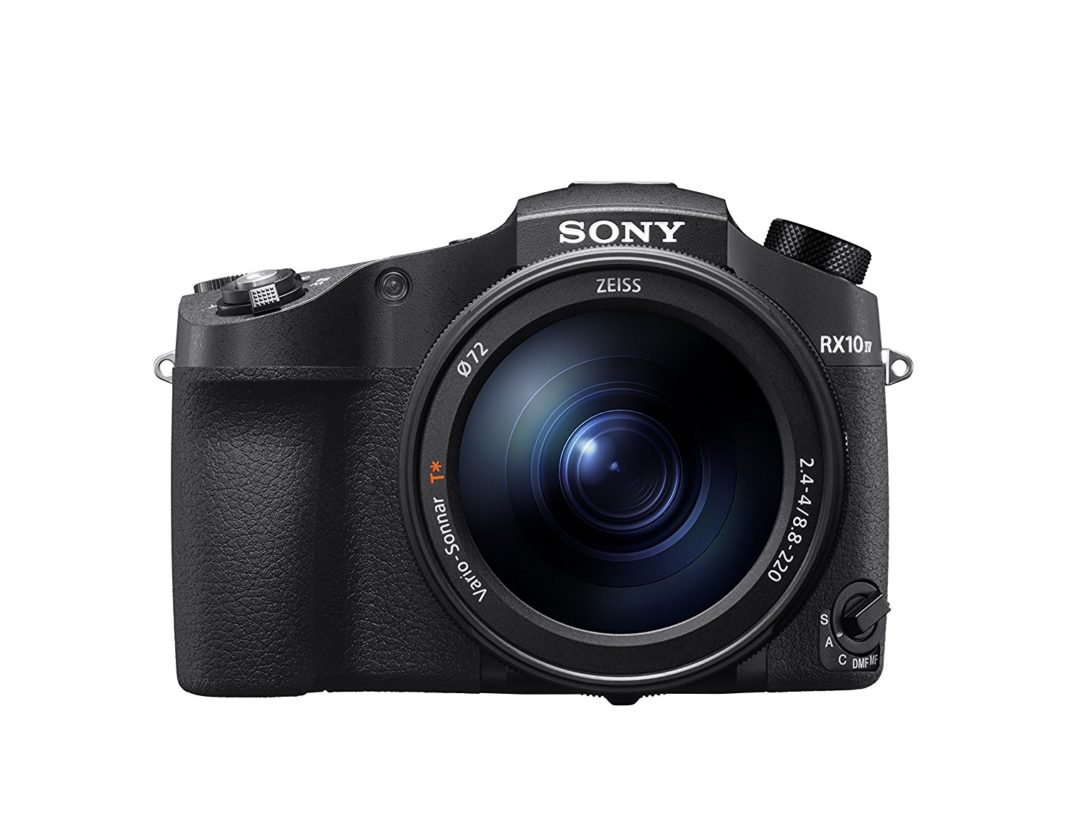 If you love photographing wildlife, this could be the camera for you. Tracking movement from a distance is effortless, so your shots will end up clear and in focus. In addition, the optimal stabilizing feature ensures steady shooting as you photograph your subject.
Every photo you take will come out in crisp, perfect detail due to the camera's large 24-600mm range. Beyond image clarity, the camera has an acquisition speed of 0.03 seconds, one of the fastest on the market for its price.
Olympus E-M1 MK II
This very well could be the high-tech portable camera you've been searching for. This camera is geared more towards action photographers than those who enjoy still photography. It can capture frames up to 60 frames per second (fps). So, bring it anywhere and capture vivid city life, nightlife, or wildlife in a national park. The 20 MP Live MOS Sensor offers accelerated processing and your images will be sharp and pure.
It gets better. The lithium-ion battery can last for more than 440 shots without the need for a re-charge. So, you won't miss out on unique photo opportunities while you stop to recharge. Get out there and capture it all.
Canon Powershot SX710 HS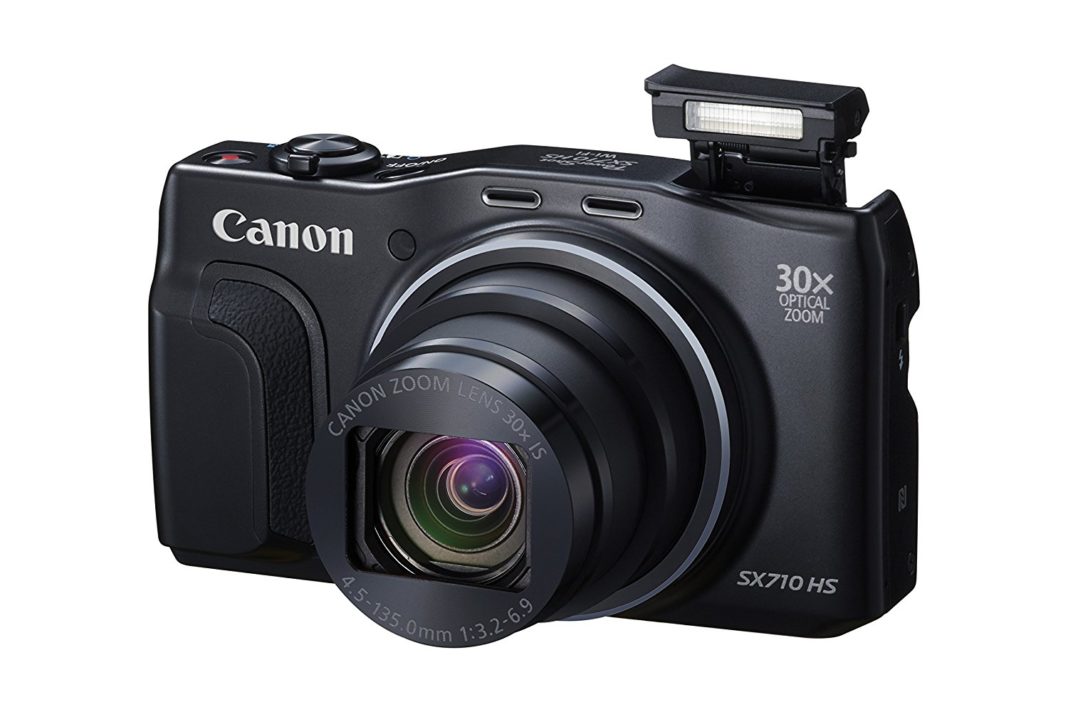 If the previous cameras were out of your price range and you're just looking to capture some memories on your trips, don't sweat it. While those cameras will get you state of the art images, a point and shoot will work if you are a photography newbie. Travelers who are beginning photographers love the Canon Powershot SX710 HS.
At a little over $300, it doesn't come at too steep of a price. Its features include a 30x optical zoom, 20.3 megapixels high-sensitivity CMOS sensor, built-in Wi-Fi, 1080p HD video, and a large 3.0 inch LCD screen. This will get you off to a good start. Once you feel comfortable with the camera, you'll probably want to make an upgrade within the next few months or so.
Canon 5D Mark IV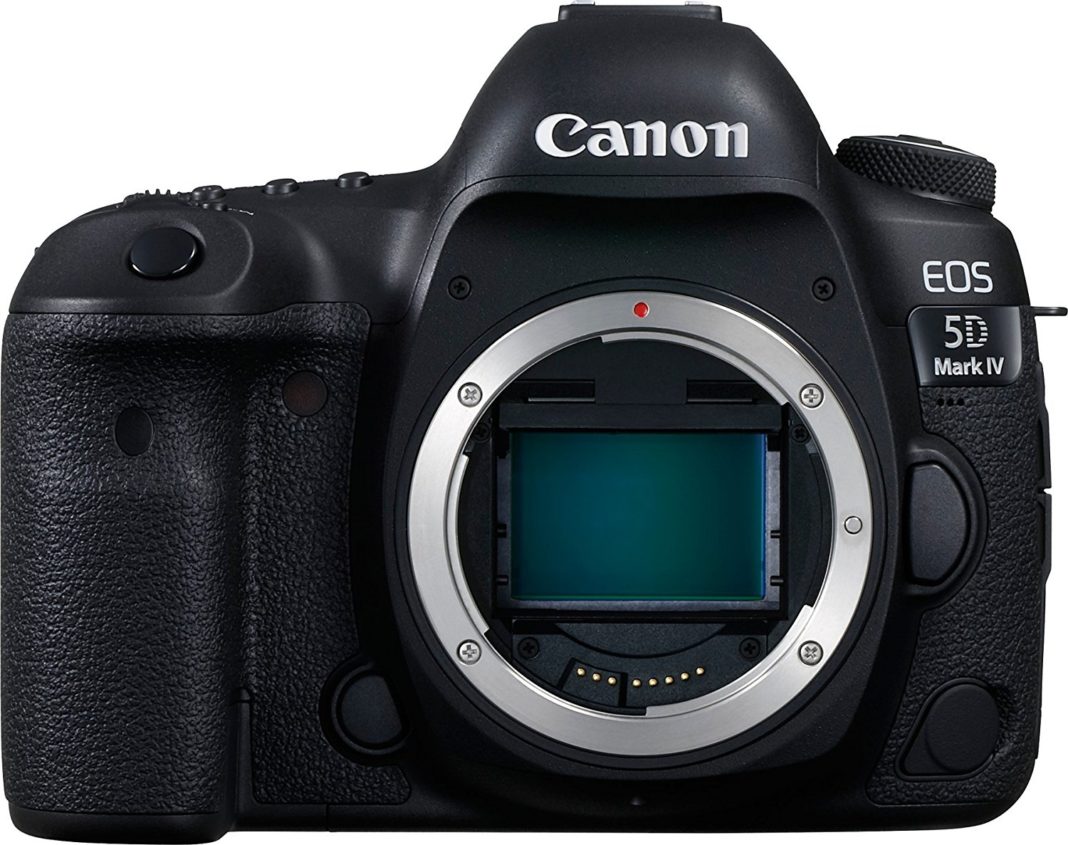 Last but certainly not least is the Canon 5D Mark IV. As one of the top full-frame DSLRs on the market, it is a favorite among social media and travel influencers. It is definitely geared towards more advanced photographers who occasionally dabble with videography.
Those who've owned or used the Mark III will find the controls very similar. If you're familiar with the older Mark series models, you will find you are able to use it easily without having to reference the control model.
In terms of image quality, you can't beat the extra resolution. For those times you don't need it, the camera offers lower resolution RAW modes. Another reason to consider purchasing this camera is the dynamic range. Shadows are so much cleaner than before and at base ISO, the noise level read half of that of the Mark III.
One useful thing to do is set your camera's aperture and shutter speed to DOF. If you do this and shoot at a lower ISO, you will not overexpose highlights and can easily recover a 3+ stop under amplification of darker regions without a noise penalty.
Our Take on the Fujifilm X-T2
Fujifilm's cameras have always been more about the user experience than their technical function. The Fujifilm X-T2 changes this trend. It is a dynamic mirrorless camera, heavily contending with full-frame DSLRs on the market. While it is the most full-featured camera the company has put out, it still offers a wonderful and fairly easy user experience.
Are There Better Alternatives Out There For You Than the Fujifilm X-T2?
The biggest issues that most consumers have with the Fujifilm XT-2 is the price. It usually runs around $1,600 for the body only. There certainly are cheaper alternatives, like the newer Sony A6500 at $1,400. That camera also offers a 24MP sensor, advanced 4k video, and five-axis internal camera stabilization.
Where the XT-2 remains ahead of the crowd is its waterproof design and layout of smart access controls. The company has an impressive lens lineup. These are particularly useful for photographers who prefer shooting with primes. Professionals and photo enthusiasts will definitely prefer the Fujifilm X-T2 to other alternative cameras.
How Long Will The Fujifilm X-T2 Last?
It has been about three years since Fujifilm released the original XT-1. It has remained a decent camera today. We expect the XT-2 to have a similar lifecycle but with the advanced 4k video, it should remain competitive for some time into the future.
Should You Buy the Fujifilm X-T2?
In short, yes. With a new sensor, updated autofocus, and the best video capacity Fujifilm has implemented yet, the XT-2 outshines the original model. The heart of the camera still lies in its design, solid quality, durability, and refined shooting experience. If you are looking for those qualities, you are going to be hard-pressed to find a camera that does them better.
Related Article: 10 Best Travel Cameras For The Adventurous Photographer