The Sony Cyber-shot RX10 IV proves itself to be a high-end premium camera.
The photographer who desires an all-encompassing camera can find what they are looking for despite the previous history of the bridge camera. The 1-inch image sensor included in the Sony Cyber-shot RX10 IV changes the game. Features include phase detection focus and subject tracking at 24fps. Travelers can create their cinematic dream footage with the Sony Cyber-shot; whether if the setting views are a wild jungle forest or a lively football stadium (both kinds of football of course). Travelers can pack light on gear with this camera on hand. With its reach of 600 mm, Sony Cyber-shot presents excellent photos that outdo superzooms with small sensors. This powerhouse of a camera offers some of the best qualities for travelers. See how Sony Cyber-shot can become your new companion on your next trip:
Sony Cyber-shot RX10 IV Features & Benefits
Tech Specs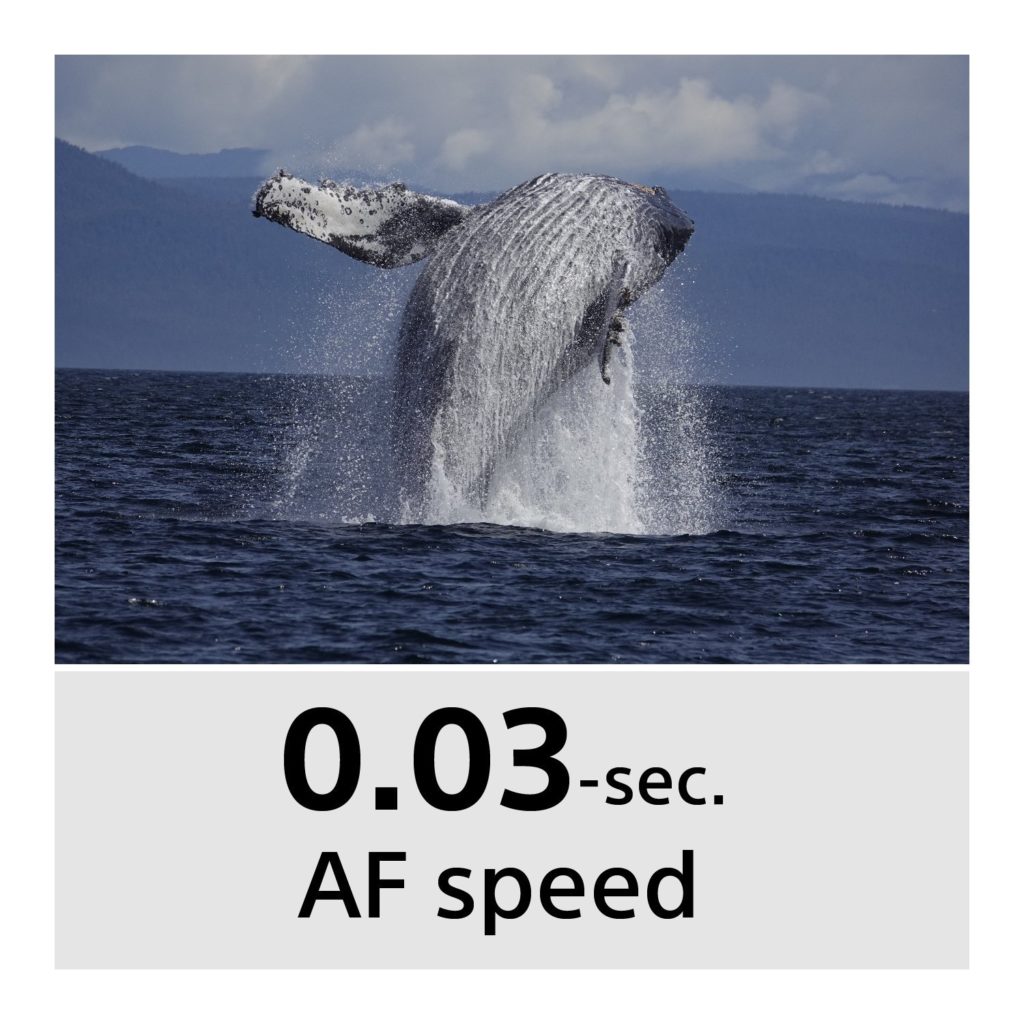 Credit: Amazon
Exciting Updates
The Sony Cyber-shot RX10 IV shares some family traits with the previous models (like the 1.0-inch sensor). The combination of Sony's latest stacked sensor design and BIONZ X image processor creates a hybrid performance that truly delivers. The phenomenal 24 fps brings that cinematic ability to the RX10 IV, but do not forget that it comes with full auto-focus and auto exposure functionality active. This Sony Cyber-shot has a speedy focus of 0.03 seconds, expands to 64-25,600, and the sensitivity range running from ISO100-12,800. The tech specs do not stop there.
Travelers who want to capture everything from vast landscapes to framed foodie moments have the versatility of the Sony Cyber-shot RX10 IV. The combo of immense zoom range with the quick variable max aperture makes this camera an interesting proposition for photographers. Sony stuck with the classic lens design of the Zeiss Vario-Sonnar T* 24-600mm f/2.4-4 optic. One would think that the lens would change, but the RX10 IV became intentional by improving the features around an already excellent part of the camera itself. These enhancements speak a loud difference.
There are questions that arise with the impressive focal length the RX10 IV claims. Things can get a bit shaky when users are trying to shoot far away footage, but Sony Cyber-shot has remained intentional about this too. With the Optical SteadyShot built in, this image stabilization unit enables users shutter speeds of 4.5 stops slower than normal for a concise capture. Can there be such a thing as too many improvements? Sony Cyber-shot holds the previous 2.35 million dot EVF, but it works even better with the new BIONZ X processor. Say goodbye to excessive lag!
Significant New Additions
Enhancements continue for Sony Cyber-shot with the 3-inch tilt-angle display, touch functionality, resolution boost to 1.44 million dots, and even Touch Focus. While Sony made great updates with RX10 IV, it also kept up with the competition for the newest and latest. This camera became the recent in its series to offer 4K movie recording (24/30p). Users content with 1080p will continue to find support, and even 720p can stream alongside to move the editing process along.
The maximum mechanical shutter speed of 1/2000 sec also utilizes Sony's Anti-Distortion Shutter. When engaged, your photoshoot may seem a bit quieter when employing a maximum shutter speed of 1/32,000 sec. Sony Cyber-shot users could take some time to get familiar with not hearing the rolling shutter. The features continue with Sony Cyber-shot users having the ability to take advantage of the PlayMemories Mobile app. Travelers can transfer their trip footage instantaneously. There are a plethora of connectivity options spanning from Wi-Fi, Bluetooth, and NFC that users can pick. Hello easy uploads!
Physical Traits
Credit: Amazon
Okay yes, the camera itself may seem a bit on the hefty side. At nearly 1,095g or close to 2 pounds, one must think about how Sony managed to put such a high magnitude optic into the compact body of the Sony Cyber-shot RX10 IV. The lens alone on certain cameras may weigh equivalent or more to the Cyber-shot itself. One can acknowledge the many benefits of this 'all-in-one' device despite the comparable sizes. The price of the camera sits on the high-end, but users can guarantee a good finish and quality of the RX10 IV.
The Sony Cyber-shot stemmed from a mixture of polycarbonate and magnesium alloy. It also resists dust and moisture! Travelers going to more rural areas can shoot with peace of mind while holding firmly to the wide handgrip. This even sustains when the lens is extended. BLESS for balanced equipment!
RX10 IV presents a new focus limiter located on the left-hand side of the camera. Users can utilize the entire focus range and from 3m onward. Custom buttons for preferred back-button focusing become an option with Sony Cyber-shot too. The three lens rings in the large lens barrel control aperture, manual focus, and zoom. The other controls are explained pretty logically, yet there remains a good amount of options to explore.
The on-sensor phase detection autofocus reigns amongst the other updates. Sony Cyber-shot RX10 IV holds a total of 315 phase detection points spanning over 65% of the frame. High-density AF tracking follows suit in updates. The concentrated AF points improve tracking and focus with some of the most unforeseeable subjects. Lastly, Sony's Eye AF technology locks onto the subject's eye. Traveling families may appreciate this feature a bit more when their small child decides to run around during a photo-op moment.
Image Quality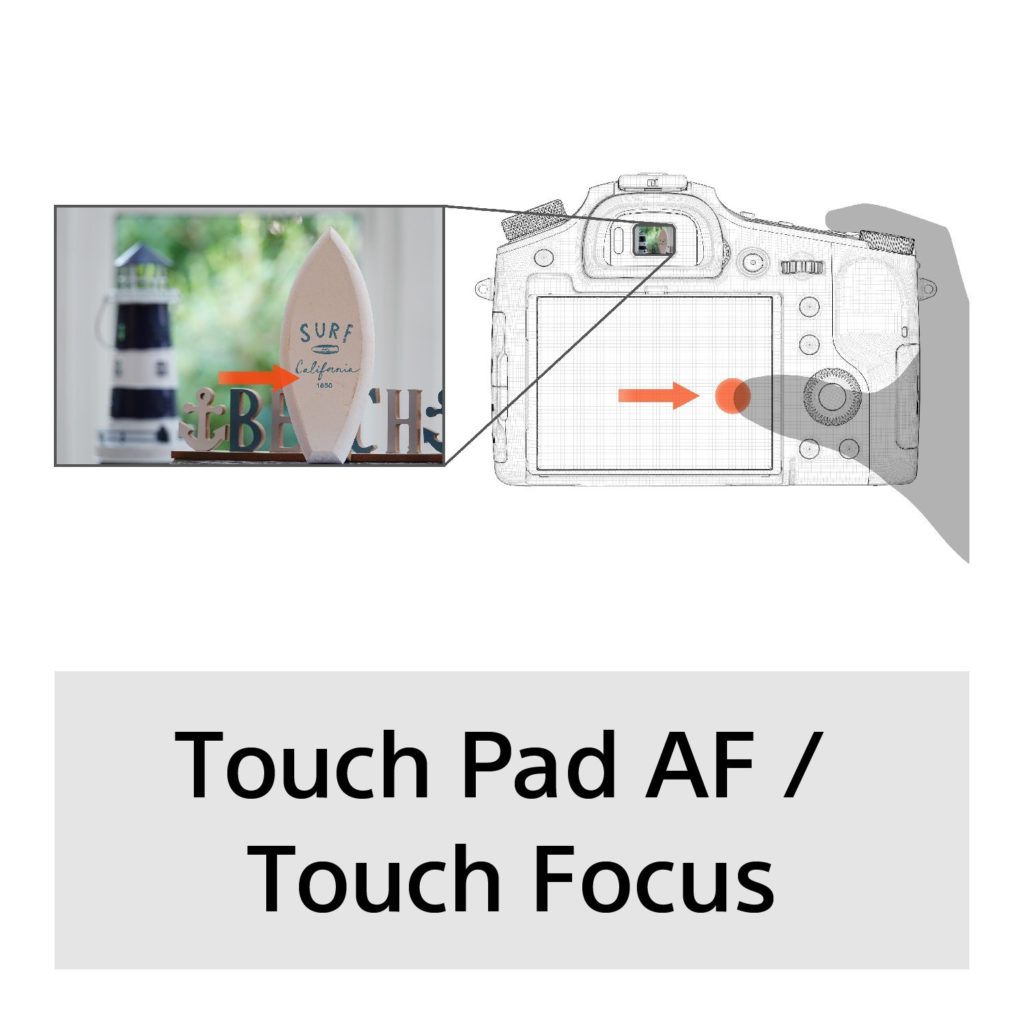 Credit: Amazon
We touched base on the fact that the Sony Cyber-shot RX10 IV changes the game for bridge cameras with burst shooting at 24fps. Why would someone need this kind of performance? Clear and stellar captures to remember your trip by can always present itself as a gift to the traveler who took it. Even if you do not need your camera to work at this caliber, it can be set to 10 and 3.5fps. Either way, this camera comes prepped for 112 raw or 249 JPEG.
The EVF for the Sony Cyber-shot proves itself with its clarity and crisp detail. RX10 IV suits all sorts of ranges and scenes. The resolution, colors, and detail for the rear display are not sacrificed either. The 24-600mm f/2.4-4 lens performs sharply and greatly with the zoom range stated previously. With the SteadyShot image stabilization, Auto ISO enables users to set a minimum shutter speed. With the customizable settings, camera shake becomes a thing of the past. RX10 IV calibrates with odd lighting, and the accuracy of the Auto White Balance stays on point too. Even when exploring the dark caverns and castles, Sony Cyber-shot RX10 IV stays reliable.
The resolution on Sony Cyber-shot is very good. Even above ISO800, image results are still great. ISO1600: color noise starts appearing in shadows of images. There are peeks of color and grain present at ISO 3200. This camera performs above the standard, especially if done in raw. Even if it pushes the limits, one could still get acceptable results at ISO6400. Despite what photos you choose to use on your travels, you can bet on them being great quality and resolution with Sony Cyber-shot RX10 IV.
Related Article: ​How To Take Better Pictures: Tips for Travel Photographers​​​
Connectivity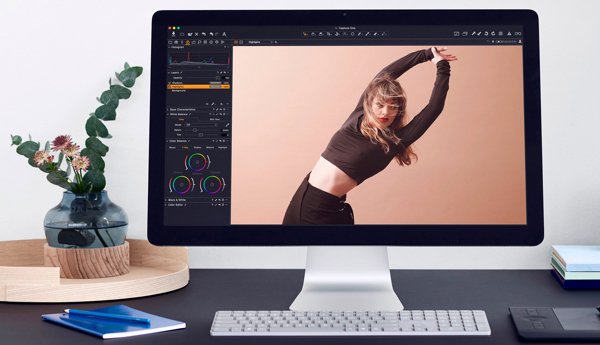 Credit: Sony
As noted previously, RX10 IV includes Bluetooth, NFC, and Wi-Fi. This camera is compatible with Android and iOS devices. Transferring images or videos become super easy with the assistance of smart devices. Image transfers are fast due to the camera resizing images to 2MP to speed things up. However, things slightly differ with a video transfer, especially the user is shooting footage at 4K. Uploading video can take a while due to the nature of how big video files are in general. This can happen even when using newer and more up-to-date smart devices.
Physical connections include the multi-interface, which can accommodate an external flash, micro USB, micro HDMI, Sony XLR audio adapter, 3.5mm headphones, and microphone jacks. Sony does not include an external charger for the RX10 IV. The battery charges through a USB port in-camera. The shipment of the camera will include a connection cable and a USB-to-AC adapter. The battery included should last about 370 shots with the EVF, 400 shots using the rear LCD, or up to 75 minutes of video per CIPA standard. This should last you through a full day of shooting.
It is best to invest in a spare battery, and it is even better to purchase an external charger at the same time of purchase of the camera. This utilizes time and ensures efficiency, so that users can use the RX10 IV as they juice up the spare battery. This leaves one full battery in the camera body and one battery out of the camera body at simultaneously. Ports for memory cards options, ranging from SD to Memory Stick Duo formats, are also available on the right side of the camera. The Sony Cyber-shot gets it! Documenting everything on trips can take up some space.
What Travelers Are Saying About the Sony Cyber-shot RX10 IV
Steep but Reasonable Price
Having an awesome way to document an experience during travels can almost seem imperative in this day and age of social media. We want to share what adventures are made, and Sony Cyber-shot RX10 IV has proven itself to be a great camera to capture those moments. The price that Sony Cyber-shot currently sits at can seem a bit skeptical to those looking at purchasing a great camera. There are several DSLR and other similar rivals that compete well in its league, but the capability of the RX10 IV stands at a reasonable price according to reviews. Travelers comparing costs of another camera's price and the price of a lens notice the combinations outweigh and make the RX10 IV seem less out there.
An All-In-One Solution
Plus, not every traveler has the luxury of carrying multiple lenses and pieces of gear while on the go. Nor does everyone want to invest in a system that requires multiple lenses to achieve specific quality and footage. Sony Cyber-shot RX10 IV provides an all in one solution and provides the best combination of price and functionality. We are still well on our way of developing tech that shoots quality footage of all types in a single piece of gear- especially one that the mass majority can get their hands on. Travelers are saying that the Sony Cybershot intro of touchscreen functionality was well received. It initiates the start of something that could be utilized further in the future.
Valuable and Impressive Features, Helpful Design
The 1-inch sensor impressed reviewers on the quality of the stills and video, Handling the Sony Cyber-shot RX10 IV proved to be no hassle as well. Travelers were also impressed with how well the AF performed while shooting moving subjects, and especially with images at 24 fps at that. Other features and applications were not deemed excessive, but instead viewed as nice additions to have on the camera. The Sony Cyber-shot RX10 IV marks the beginning of do-it-all gear, and we are here for it.
​Alternative Travel Cameras
Sony's Cyber-shot RX10 IV is a strong contender in our book for travel cameras. Here are other great travel camera options to compare and help you find the best fit:
1. Leica Q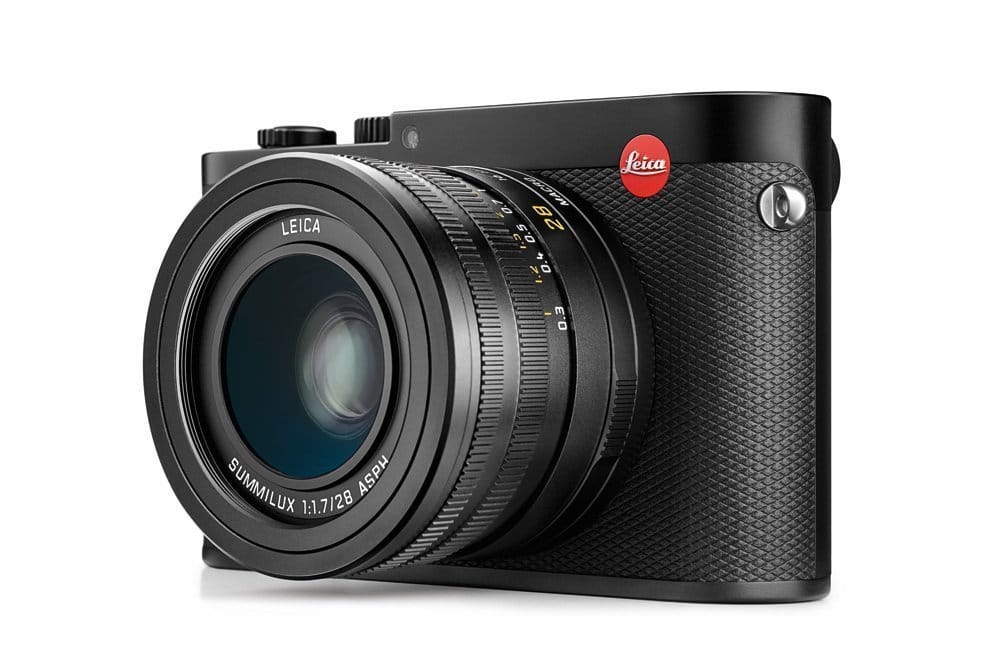 Leica Q brings strong competition to Sony's Cyber-shot RX10 IV. Travelers have raved it to be the GOAT (greatest of all time) in traveler cameras. It proves itself durable in most conditions and delivers footage that users envisioned when looking at the subject/ scenery. Leica Q's popularity continues on a 3-year streak thus far. This piece is geared towards higher-end photographers, especially since it is an investment piece with a $4,000 price tag. 
Leica's cameras have consistently contended for ergonomic design and practical usage, and the Q offers more flexibility with more customization. Leica Q is lacking a video feature, but the 24.2-megapixel sensor offers phenomenal clarity. This piece of equipment provides a step up for seasoned photographers, but it could be a viable option for a beginner who sees it fit for them. It was created to be simple and to truly provide crisp, beautiful images. Leica Q remains a great pick amongst the variety.
2. Fujifilm X-T2
Fujifilm X-T2 was noted as a step up in mirrorless technology for cameras. This mid-level camera manages to keep its build small, its weight light, and its appearance with a clean design. The cherished details of the X series remain with the X-T2. This includes the design, direct access control, and an electronic viewfinder. The new additions to the Fujifilm include a 325 point autofocus and advanced 4k video. The camera's predecessor received the prestigious Digital Trends Editor's Choice Award.
Similar to the Sony Cyber-shot, Fujifilm X Series had many improvements with the XT-2. The shutter speed button upgraded to a mechanical cable release. The shutter speed increased to 1/8000 of a second. The XT-2 carries over other strong features like the X-Processor Pro image processor. Fujifilm X-T2 ranks as one of the top full-frame DSLRs on the market and continues to be a strong favorite amongst travel influencers.
3. Olympus E-M1 Mk II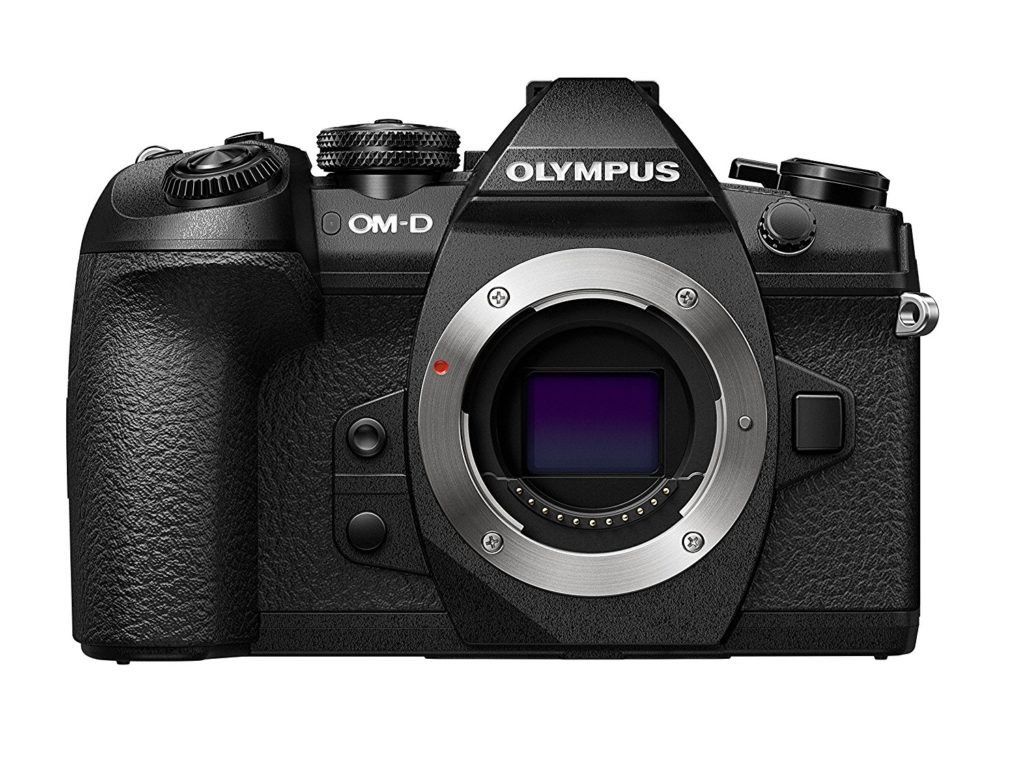 Olympus did not come to play with their OM-D E- M1 Mark II. The camera boasts amazing photo and video quality, and delivers great results for Travelers looking at building strong content. Olympus OM-D E-M1 Mk II, like the Sony Cyber-shot RX10 IV, shoots with low noise and image stabilization. The trend seems to be less equipment, multi- features, and custom build. This camera is also a bit heavier on the price tag and actual physical weight; but it is jam-packed with goodies that users can make their own on the customizable buttons, modes, and more.
There are multiple opinions on the settings that are possible on the Olympus, but it runs in the same rankings of cameras like Sony Cyber-shot. Travelers have liked Olympus' IS on the OM-D E-M1 Mk II. People on trips also enjoyed that this camera has a WiFi feature alongside an app that gives control features. Olympus OM-D E-M1 Mark II definitely proves its place as a candidate when considering on investing in a great camera.
This is a multi-featured camera for the traveler who wants to capture high-quality content.
 Sony Cyber-shot RX10 IV truly is changing the game- especially with the preexisting thoughts on bridge cameras. With the competitive price, travelers will appreciate the many abilities of the RX10 IV. Say hello to gorgeous scenery shots with the zoom range Sony Cyber-shot can accomplish. While traveling, time is of the essence. With the on-sensor phase add-on to the RX10 IV, quicker focus and detection at 24fps burst capture helps travelers get excellent shots in the nick of time. Travelers will truly appreciate the focus on moving subjects when on the go with the RX10 IV. The Sony Cyber-shot RX10 IV is wrapped up tough, weather sealed, and decked out to handle your next trip.
Where will you take the Sony Cyber-shot RX10 IV? Type your replies and questions below!
Related Article: 10 Best Travel Cameras for the Adventurous Photographer