We've all heard it before "this is the greatest Rebel yet." But this time, it's actually true. The Canon EOS Rebel T6i breaks the mold for inexpensive DSLRs in just about every way.
Make room competitors. The Canon EOS Rebel T6i is one of the best entry-level DSLRs around. While it's similar in appearance to the EOS Rebel T6s, there are quite a few added features to tempt more experienced users.
While it doesn't have all the bells and whistles of high-end mirrorless cameras and DSLRs, it doesn't need them. What users love most about the T6i is its reliability. If you're looking to get some good travel snapshots on your adventures and dabble around with photography, this is the perfect camera for you. We're going to be honest. Its photo quality doesn't compare with more expensive DSLRs. But it's good enough and unless you compare your photos side by side with ones from the pros, you probably won't care too much.
The Canon EOS Rebel T6i is much faster than previous models, has WiFi capabilities, and an overall sleeker appearance. It's definitely worth a look if you're thinking about upgrading from an older DSLR model.
Let's take a look at the features and see what this camera has to offer.
Design and Features of the Canon EOS Rebel T6i
Credit: Amazon
In a very first for Canon DSLRs, the Rebel T6i features both WiFi and NFC (near field communication) capabilities. This technology enables it to be connected to a smartphone or tablet for remote image control and sharing. If you wanted to, it's possible to connect two different cameras simply by touching the NFC logos together. You can then transfer images wirelessly. Technology is amazing, isn't it?
Just like the older Canon Rebel T5i, the Rebel T6i has a 3-inch Clear View 1,040,000 dot TFT II touch-sensitive screen. When looking through the viewfinder, the camera offers a 19-point phase detection system. AF point can be left up to the camera for the 19-point AF Mode or it can be set manually using the Single Point AF or Zone AF Modes. When using Zone AF mode, you have the choice for up to five point groups for selection. In Single Point AF mode, all 19 points are available for individual selection.
At the right side of the camera sits the mode dial, which features the typical manual, semiautomatic, and automatic modes. In addition to standard portrait and sports scenes, there are also three basic multi-shot modes: HDR Backlight Control, Handheld Night Scene Mode, and Night Portrait. Besides the ISO button, there are now display and autofocus type and area selection buttons.
Filter Effects
The Canon EOS Rebel T6i also offers a small number of filter effects. Among these include a grainy black and white, soft focus, oil painting, fisheye, watercolor, toy camera, and miniature. When you shoot in Live View, you can see a preview. The camera will also automatically save a copy of the image with the filter already applied. In the case that you shoot via the viewfinder, it can save a non-filtered JPEG image simultaneously too.
Design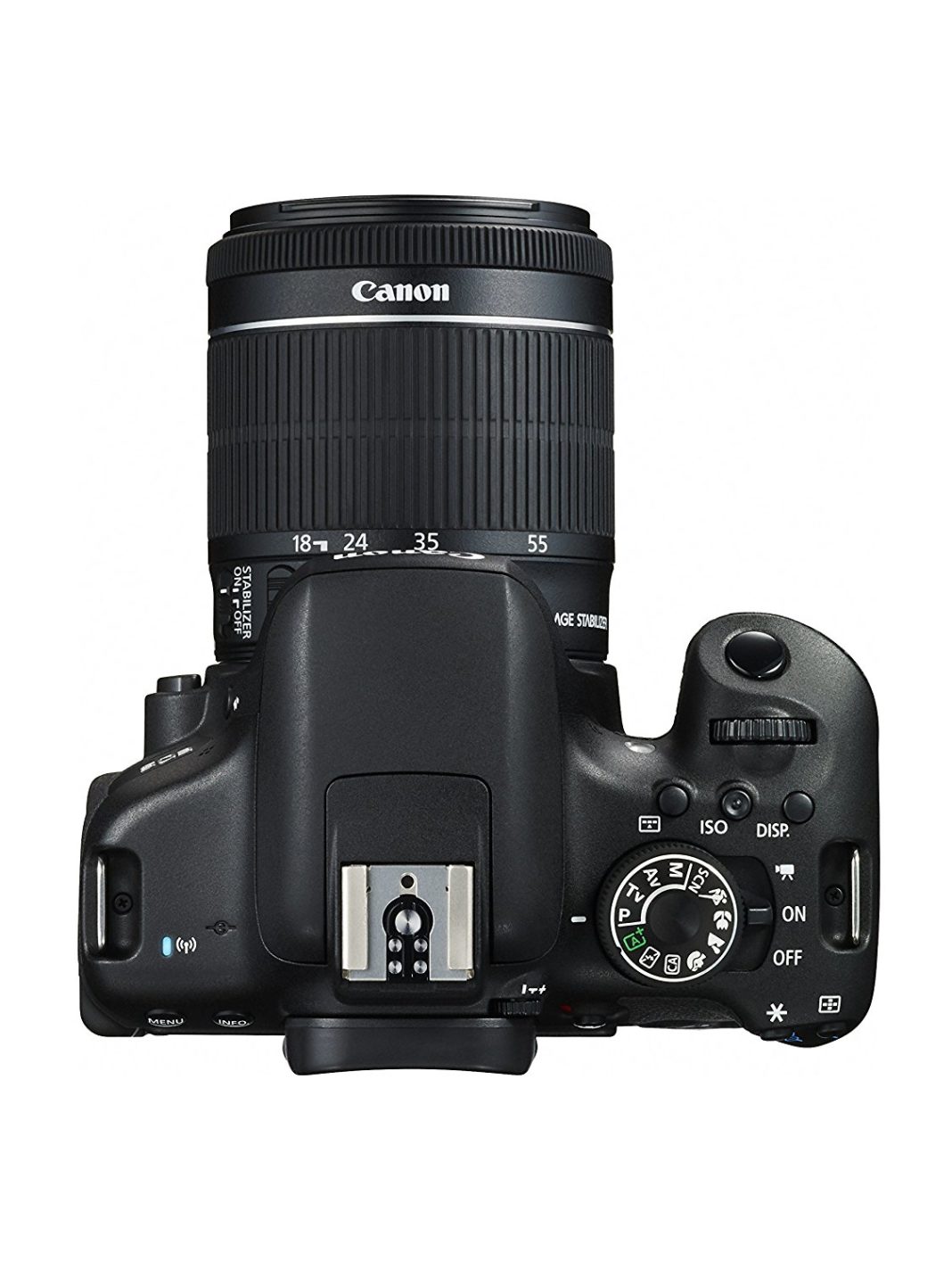 Credit: Amazon
The design of the Canon EOS Rebel T6i has changed little from previous models. It's just a bit sleeker than others. The most visible differences include a few new buttons on the top of the camera body, moved placement of the stereo mic, and the addition of a WiFi LED on the camera's left shoulder.
What we're most excited about is the viewfinder. Canon finally replaced that annoying tiny autofocus with much more usable (and traditional) autofocus points. This makes the overall viewfinder experience much more enjoyable. While the new viewfinder itself is less magnified than that of the T5i, the change in AF handling more than compensates for it.
Image Quality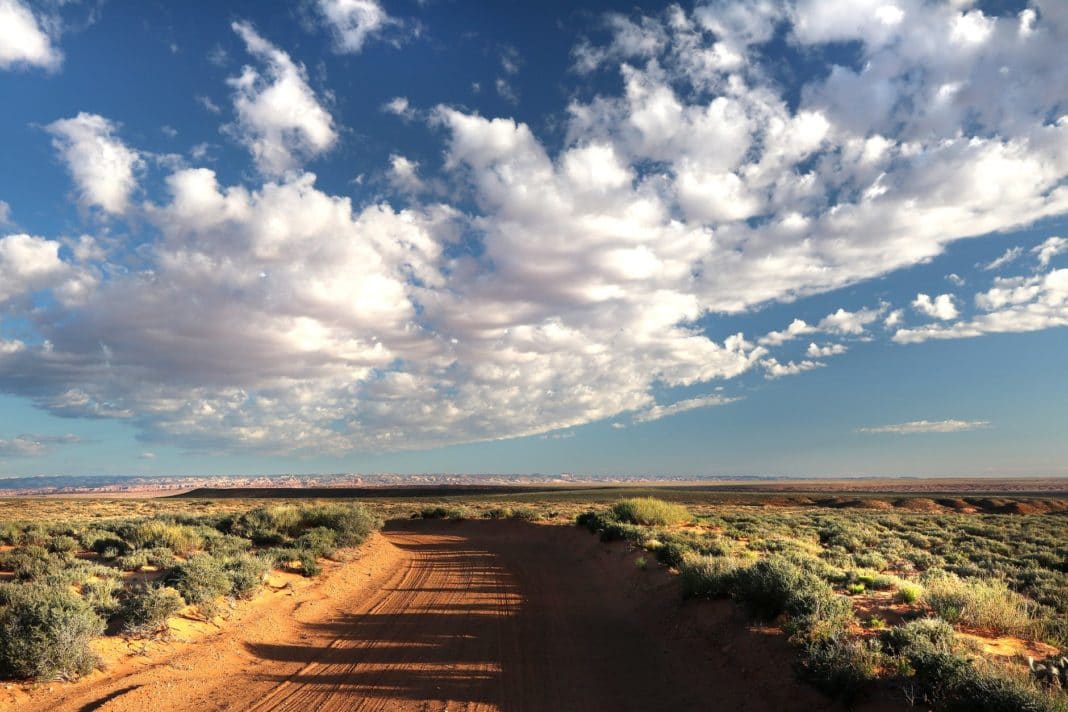 Credit: Amazon
To make sure you get the best photos, try to shoot in soft, natural light. While this is a given for more experienced photographers, you'd be surprised at how many rookies try to make their subject stand in harsh sunlight or dark shadows and are surprised when their pictures don't turn out. With this said, be careful of your ISO levels while shooting. Digital noise sensitivity always increases with ISO sensitivity.
Don't Turn Up the ISO Levels Too High
When shooting in JPEG, you'll notice a difference in photo quality when you turn up the ISO past 800. You'll really start to see some grain at 1600. We've said it before and we'll say it again. Shoot your photos underexposed.
Some of the best photographers do that and then brighten up their images with tools like Adobe Lightroom and Adobe Photoshop. Heck, you can even do this on your iPhone or apps like VSCO. You can always lighten your images but removing digital noise and grain is much more difficult – if not impossible with a camera of limited caliber. Shooting in RAW helps the editing process too.
The biggest problem you'll notice in your image is the loss in black points as the ISO is turned up. So, by all means, don't do it. Also, make sure that your Canon EOS Rebel T6i isn't skewing your photos with a color bias. You can adjust this in temperature and white balance settings.
If you want to spiff up your images a bit, investing in a good compatible lens can help out a lot. Many beginning photographers opt for a cheaper camera body to start with and then save up for lenses. Canon offers some really good, inexpensive options for the sensor-based autofocus camera. Examples include the 50mm f/1.8, 24mm f/2.8 STM, and an 18-55mm kit lens. You'll achieve your subject in full focus with that lovely blurred background.
Performance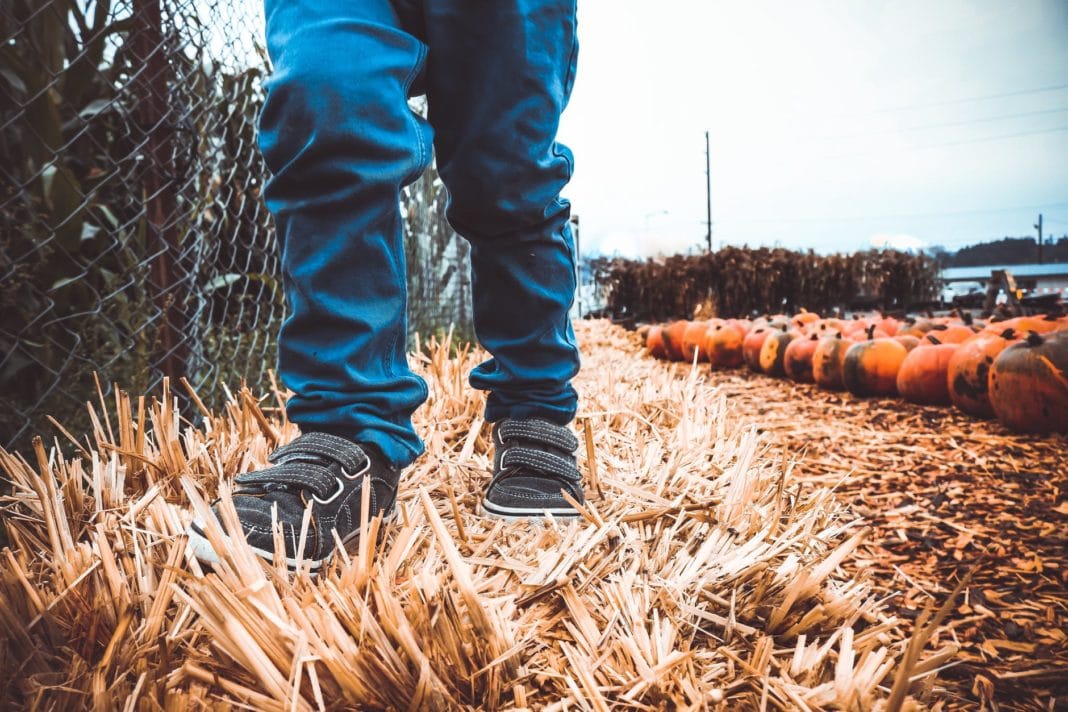 We do have to hand it Canon. With the Canon EOS Rebel T6i, they've managed to increase the autofocus points to 19 from a mere 9. And now, the camera is quite good for its price. Of course, it has a few quirks but for this price, you won't find a piece of equipment that doesn't. When you're out snapping photos of your morning walk on your first trip to Bali, you'll just be happy you invested in a solid camera.
Here's a heads up though. This isn't the camera for action photographers. It does take a good 0.9 seconds to power up, focus, and shoot. But it's competitively fast for just about everything else. In both bright light and dim light, it only takes about 0.3 seconds to focus in on the subject. In dark conditions though, it takes a little bit longer. For two consecutive JPEG shots, it takes 0.3 seconds to focus. Two sequential shots with a flash increases to 1.2 seconds.
Photo Burst Mode
The Canon EOS Rebel T6i can sustain a burst of 30+ JPEGS at a speed of 5 fps (frames per second). For beginning travel photographers, this will certainly get the job done. If you want to shoot continuously in RAW, it's just a bit slower.
Live View using the LCD shows a great improvement than previous Rebels. In both bright and dim lighting, it takes 0.6 seconds to shoot and two sequential JPEG images run at 0.7 seconds. The multi-point autofocus seems a bit more intelligent than those of competitor brands.
What Travelers Are Saying About the Canon EOS Rebel T6i
This is a great beginner's travel camera! What sold people on it? The option for great video and photography combined is perfect for anyone just starting out in their photo game. Are there better or more expensive options? Of course, but we always say the photographer and the lens make all the difference. The T6i definitely holds up to higher-end cameras.
Travelers love using the Canon EOS Rebel T6i for YouTube vlogging as well as photography. If you enjoy taking portraits, you'll love the 19 point Autofocus and 24.2 megapixels. This is just awesome for any YouTubers out there that are wanting your videos to start standing out from the rest of the crowd. The flip-out touchscreen is perfect for self-recording.
Video Recording and A Few Other Added Features
You can record in full HD 1080p at 30fps and you can even record at 60fps in 720! The battery will only you go about 30 minutes so we would recommend a spare or better yet the A/C adapter. The Rode video mic will definitely improve the sound quality of your videos as well. The camera works with all Canon EF and EF-S lenses so your potential is unlimited. I think it works great with vlogging even with the kit lens. I do suggest something like a gorilla pod for that though.
Once you get to know your camera and settings you will probably want to upgrade your lenses but believe us – you can take some great video and stunning photos with the kit 18-55mm lens.
The camera does exceptionally well when being used as a walk around. You can get great shots on the fly. The focus ability is just amazing! While we do wish they would have made the shutter speed a little faster it is still good enough to get those important in-motion sports shots.
The Wi-Fi and NFC capability were huge for travel photographers too. People love that they can use their phone as a remote via the Canon app and then send and save the images right to their phone or social media.
Alternate Travel Cameras
Do you want to shop around a little more? We understand. Here are some other cameras in a close price range to the Canon EOS Rebel T6i.
Canon Powershot G7 X Mark II
While it's not a DSLR, this point and shoot does the job. Canon's Powershot G7 X Mark II can take pretty amazing photos and videos. If you want to travel and pack light, this is a good camera for you. It's very portable and easy to carry around on long day trips without weighing you down. Its ability to record videos like a DSLR without the weight is the main reason to buy this camera.
Three additional features make this little camera a steal, the touchscreen, flip screen, and autofocus system. While each of these features are useful on their own, in combination, they make the G7 X a very vlogger friendly device. With the touchscreen, you can quickly navigate your way through the device. It also lets you set a focus point when recording your videos.
Olympus TG 5 Waterproof Camera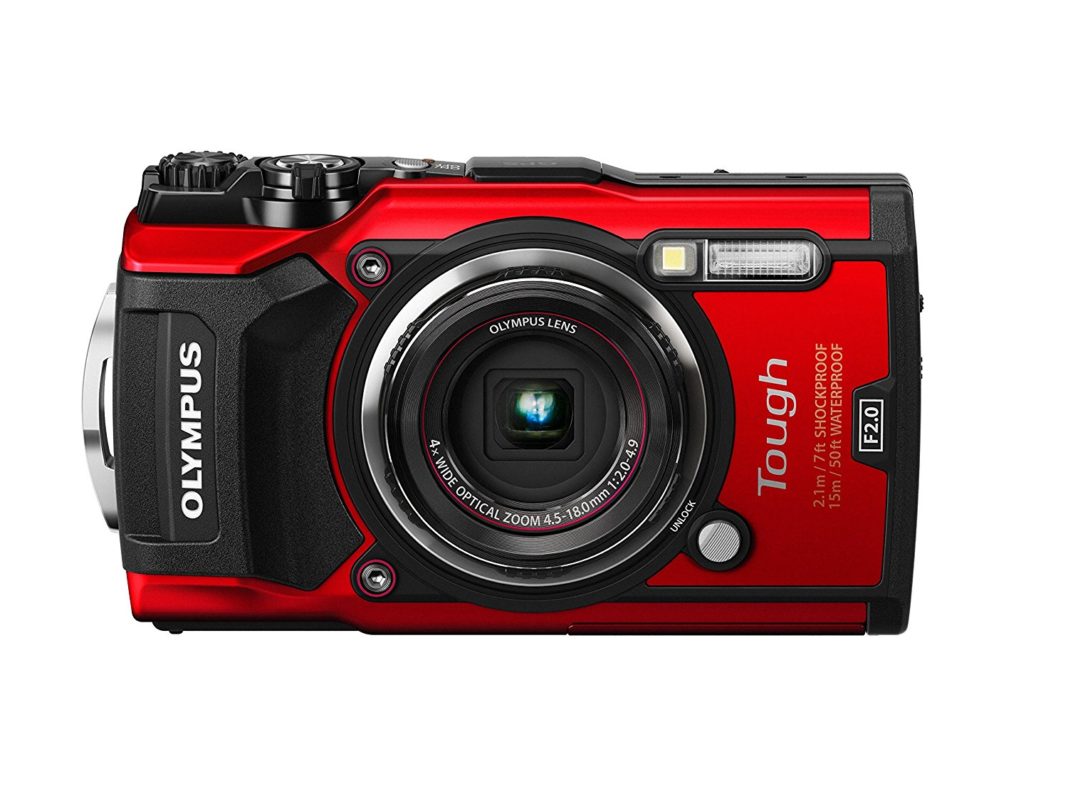 This is the best waterproof camera you can buy on the market. Seriously. And it's only $400. For most cameras, if you get it wet and sandy, it breaks down in two seconds. The Olympus TG 5 has the durability of a kid's Fisher Price toy with the image quality of a GoPro Hero 5. Nuff said.
Our Take On the Canon EOS Rebel T6i
For its price, the Canon EOS Rebel T6i offers a pretty good deal. The photo and video qualities are good and the body is sturdy and durable. It's clearly an improvement from older Rebel models. Travelers will particularly love the remote shooting capability via the app and WiFi simple social sharing. While it certainly isn't the best DSLR on the market, it's a great option for beginning photographers.
Related Article: Travelers, Are You Looking For The Best Camera For Vlogging?