It doesn't happen very often that we encounter a camera on the market that is far different from its competitors. Fujifilm has succeeded with this is in their new camera release, the Fujifilm X100F.
Generally speaking, it is not profitable for camera manufacturers to stray too far from the mold and experiment with new products. It is far easier to play it safe and design cameras that are easily comparable to one another with one or two modifications that stand apart. While for most users, this won't be an issue at all. They are already seeking a tool they are comfortable and familiar with. But for photographer seeking a little bit more, the Fujifilm X100F breaks the mold.
What Makes the Fujifilm X100F Different?
The Fujifilm X100F is a unique camera for many reasons. It is actually a hybrid of many different types of cameras. It is compact and easy to carry around, has a fixed lens, and is mirrorless due to its design and control scheme. Last but not least, the appearance gives a nod to older throwback styles with a unique viewfinder and film simulation mode. From all angles, the Fujifilm X100F certainly looks like an older model film camera. More often than not, it is mistaken for a Leica. But don't be alarmed, it's not as pricey.
While the X100F is certainly not cheap, it is definitely worth the spend. It has a large number of features and useful functions photographers will appreciate in a portable camera body. With all this tech packed into a portable camera you can take around day or not, the price begins to make sense. Now, let's take a look at its features.
Fujifilm X100F Features & Benefits
The Fujifilm definitely offers some impressive features. Among these include a 24 megapixel X-Trans sensor, a great quality build, good control system layout, advanced AF system, and more. With this said, it is definitely a camera geared more towards photo enthusiasts who are interested in taking stills than videographers. While it does have a few tricks up its sleeve and produces decent videos, it wouldn't be our first choice for a travel video camera. If you're looking to take great photos though, it certainly gets the job done.
If you've been looking at this camera for a while and are still on the fence, then read on to explore the Fujifilm X100F in detail – pros and cons.
Fujifilm X100F Body and Handling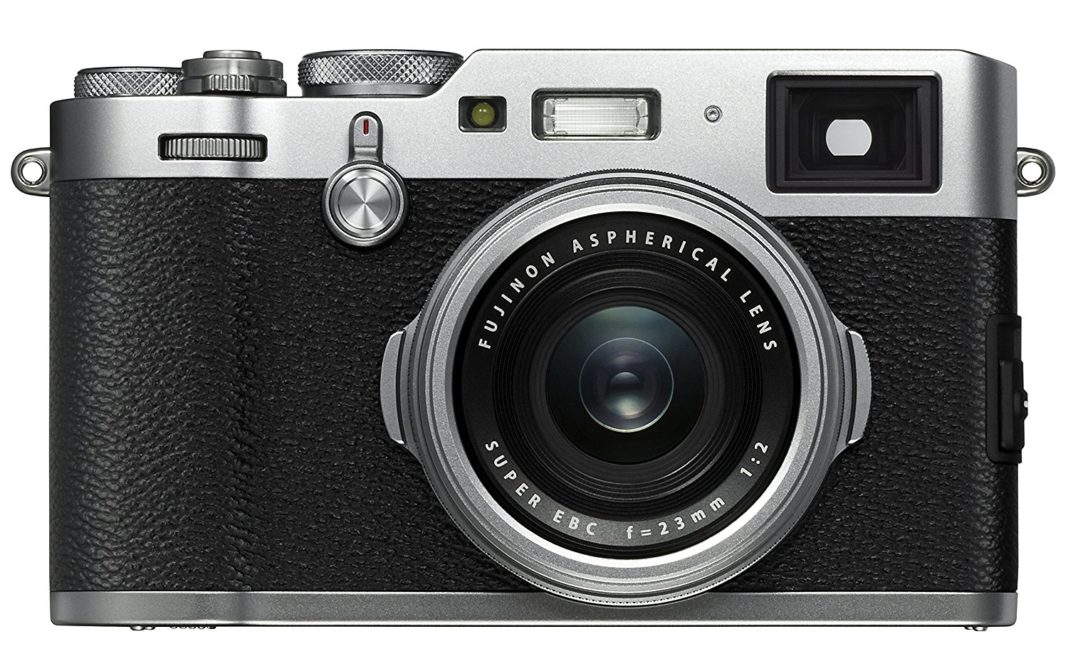 Credit: Amazon
As a premium compact camera, the X100F's camera body doesn't leave much room for criticism. The only feature really missing here is an environmental seal for weather resistance. This is a shame to see it missing on such a well-built camera. We do wish that camera manufacturers would begin to take environmental sealing more seriously. How are photographers supposed to capture stills while out in the elements? Even smartphone manufacturers have begun to come out with this functionality. It would be amazing to be able to shoot some photos in the rain or better yet, take a portable camera like this underwater. 
Putting our camera dreams aside, if you aren't planning to take your gear out in the pouring rain or in other extreme conditions, you probably won't even care that there's no weather protection. All in all, it's not the end of the world. You will love how the Fujifilm X100F looks and feels in your hands. Weighing in at only a little over a pound (469 grams), it's easy to slip into your pocket, bag, or hang it around your neck and not feel burdened by it.
Let's Take A Look At the Controls
Credit: Amazon
The controls are also very well made. They offer excellent feedback and a tactile feel, so you won't have to worry about your fingers slipping when you try to get that perfect shot. With all of the controls available, you will definitely have more of a traditional shooting experience. If you're an experienced photographer who wants to relive the equipment feel of the past or a photo enthusiast, you will love the Fujifilm X100F.
So what controls are on the camera? We're glad you asked. At the front, you will find the command dial, control ring options button (Fn2)/viewfinder selector, built in flash unit, AF-assist illuminator self-timer lamp, viewfinder window, and the lens itself. The lens has an aperture and control ring on its barrel.
The left side of the camera offers a focus mode selector switch, while the right side has all of the ports. The speaker, tripod mount, and the battery/SD card slot are located at the bottom of the camera. At the top of the camera, you will find the hot shoe connector, a pair of stereo microphones, the shutter speed/ISO dial, the shutter button with a cable release, the metering button, and exposure dial.
Alright, let's take a look at the back of the camera. Besides the screen and viewfinder, you will find the eye sensor, view mode, and the AEL/AFL, rear command dial, the Q (quick menu) button, focus level, playback, delete, and back buttons, as well as the navigation controller, and the menu/ok button at its center.
This is an impressive control system for a compact camera, don't you think? Fujifilm has done a fantastic job of equipping the X100F for optimal use without overloading it with buttons. The camera remains fairly user friendly.
Wi-Fi Communication: Transfer Your Photos With Ease
While the Fujifilm X100F does not offer traditional wireless functions like the NFC or Bluetooth, you can download the Fujifilm Camera Remote Application on your Android or Smartphone. This will allow you to perform all of the expected functions. You can browse the images on your camera directly from your phone, save them in its memory, remotely control the X100F, or utilize the location data from your smart device and add it to the EXIF data of your images.
Another option is to install the Fujifilm PC Autosave application on your computer. From here, you can either let the camera backup your photos or do it manually with the press of the Fn1 button while you are in playback mode. Last but not least, you can also connect your camera to a compatible Instax Share Printer and easily print out your photos.
Autofocus and Performance
One of the biggest improvements the Fujifilm X100F brings to the table in comparison to its predecessor is a highly-refined 325-point Hybrid AF System. This promises to bring a notably better performance for all kinds of photo uses. If you are interested in shooting street photography where fast and accurate tracking is important, you will soon notice that the Fujifilm X100F is a very capable camera.
Most of the improvements to the camera have been made to ensure shooting with the center AF point is as accurate and fast as possible. Even better, continuous AF is possible too. While the X100F is still not our primary camera of choice for shooting fast-moving objects, it does an okay job for that type of photography. If you are considering investing in this camera, it offers a superior performance with stills.
A lot of modern cameras offer a touchscreen. We have to admit, this would be convenient for choosing your focus point just by tapping on the screen. However, the included joystick does a good job of providing the user with a similar functionality. So, we can't complain about the lack of touch support.
Now, let's take a look at the camera's menu system. The main focusing modes are divided up into three categories: Single AF (ideal for still subjects), Continuous AF (best used for moving subjects; the camera can focus as long as the shutter is being pressed down halfway), and Manual Focus. There are also additional focus areas at your disposal. These include Single Point (this uses one of the available focus points zones to focus on a larger subject or one that is in motion) and Wide/Tracking.
Highly Sophisticated Manual Focus System
While the Fujifilm X100F does offer a very capable AF system, it also offers highly optimized manual focusing as well. You can enable a focus scale to show you the distance you are focused on. The two main focus assist tools are Focus Peaking and the Digital Split Image features. The second tool is particularly unique. It splits the image in half and allows you to perfectly acquire focus by rotating the ring on the lens until all parts of the image are aligned.
When you are looking through the viewfinder, it is also great to see that these features are available. So we know that the X100F has great focusing capabilities. But how fast is it? Well, studies have shown that it takes around one second for the camera to turn on and take the first photo.
 The second photo can be taken in 0.2 seconds. If you decide to use a built-in flash unit, that time is increased to 1.2 seconds. It also brings a burst rate of 8 frames per second (fps). You can choose to shoot in either RAW or JPEG and expect to get pretty good buffer sizes when using a fast SD card.
The battery life is also pretty good. You can expect to take around 390 shots before the battery needs a recharge. This will certainly allow you to make it through a very busy day out on the field. This is very useful for travel photographers.
Video Features and Quality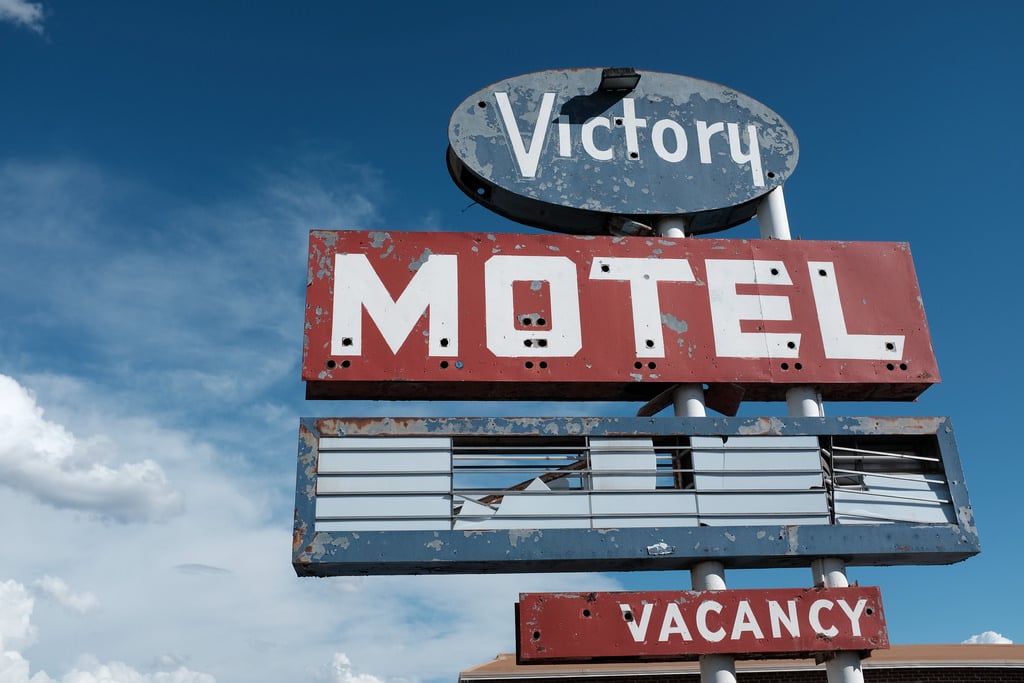 While most of you understand that Fujifilm is more of a still photographer's camera than one made for a videographer, we'll go ahead and explain the video features anyways. The most obvious thing missing from its features has to be 4k. Instead, only 1080p at 60 frames per second is available.
The Fujifilm X100F does provide for an external microphone but lacks a headphone jack. You will get a lot of control over manual exposure while recording and supports for Auto ISO. There is also no image stabilization on board. More than anything, this shows up on the video recordings. There is no control over AF behavior but the continuous focus is decent for a camera that is not very video oriented.
Image Quality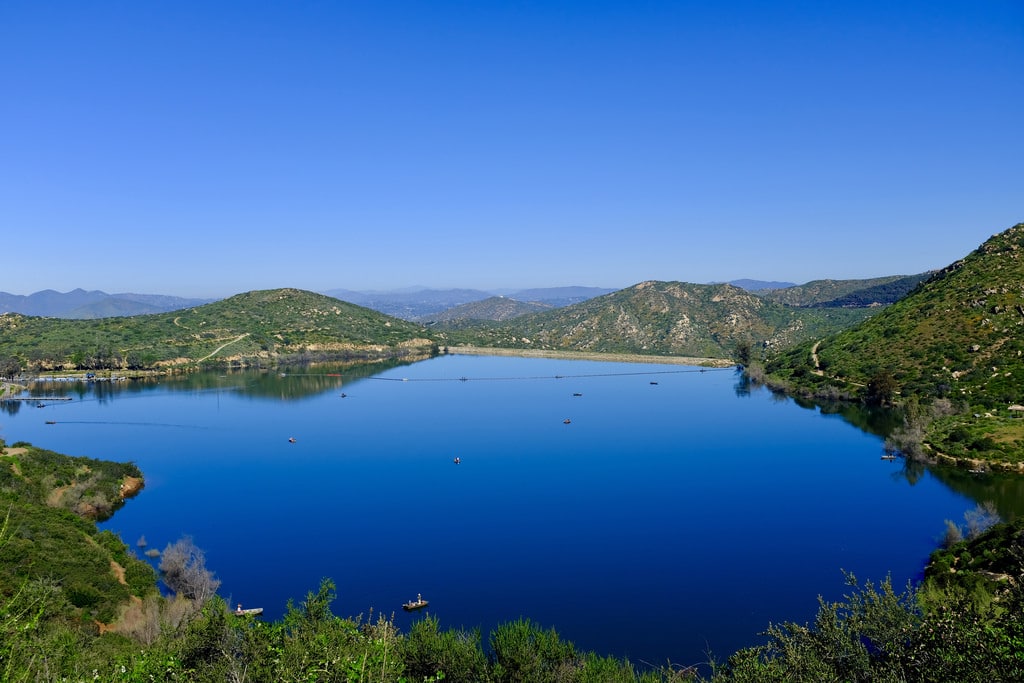 This is where the Fujifilm X100F really shines. Besides bringing a better performance than its predecessor, the X100F also manages to secure another very important update. It offers a 24 megapixel X-Trans sensor, one of the best the company has to offer. Fujifilm also took out the AA filter, meaning you will get much clearer and sharper photos this time around.
This is one of the sharpest cameras you can buy, highly contending with even some of the top mirrorless cameras currently on the market. All you need to do is equip it with a good lens. 
With almost every Fujifilm camera, you are given the option to apply Film Simulation effects to your photos. The Fujifilm X100F offers nothing less. This gives them a very different, unique look without being over-edited or too color saturated. Nine modes are available: Provia, Velvia, Astia, Classic Chrome, Pro Negative High, Pro Negative Standard, Acros, Monochrome, and Sepia.
In addition, you can also be able to adjust color, sharpness, noise reduction, highlights, and shadow tones of your images. When you shoot panoramas, you have the editing options of: Toy Camera, Miniature, Pop Color, Soft Focus, and more. 
What Travelers Are Saying About the Fujifilm X100F
Travelers praise the Fujifilm X100F for exceeding their expectations. Those who took their camera abroad loved the durable camera body and long battery life. As a travel photographer, chances are, you will shoot on aperture priority at f4 for the most part to get the most detail. This camera has performed above and beyond expectations. Images are crazy sharp and jpegs come out beautifully rendered.
The camera is very easy to use once you get comfortable with the UI and controls With a prime lens, zoom is one less thing you worry about. In the span of a month  users say they have taken around 1800 photos with this camera, so around 60 images per day. Some have gone as long as two days with a single battery charge. They are very pleased with the performance of the camera during my trip.
So, According to Travelers, What Are the Pros and Cons?
While overall, the Fujifilm X100F is a solid camera for photo enthusiasts, it does have some quirks (as do most cameras). We searched for traveler reviews on the pros and cons of the camera. 
Pros of the Fujfilm X100F
Users just love the design of the camera in general. The sleek design gives confidence to carry the camera around and not look like a tourist with a DSLR.
The body is compact but has some heft. As much as we like our cameras to be super compact and ultra light, users can appreciate the build quality and heft of the camera that adds a lot of its character. It's around the weight of a hardcover book.
If you are coming from an XT1, you will love how fresh everything feels. The upgraded UI and menu, the navigational buttons, the power toggle all feel better than the XT1. The way the buttons feel have been updated.
JPEGs look great. It is so easy it is to get good looking shots. The images come out looking natural, with great shadows and color.
Even if you're not much of a black and white shooter, Acros gives you a bright, clean BW image, with nice contrast. It has a very modern feel to it.
It is convenient having settings on the same wheel because you don't have to move my hand to adjust one or the other.
Cons of the Fujifilm X100F
One thing which users think they would have put on the camera is a thumb rest.
 Users find themselves moving the joystick unintentionally. The joystick is pretty sensitive and sometimes it is easy to graze it, moving the focus point.
The eye sensor is a bit annoying and your left hand can unintentionally trigger it.
The camera is not intended for videographers. It lacks 4k and in-body stabilization. 
Alternative Travel Cameras
If you are looking for something a little cheaper, that has better video capabilities, or something mirrorless, there are a few other great travel cameras that we love. Check out these alternative travel cameras below.
Fujifilm XT-2
If you are in the market for mirrorless technology, check out the Fujifilm XT-2. This camera is geared more towards professional photographers than photo enthusiasts. Like the Fujifilm X100F, it also is compact, lightweight, and high utility.
It differs in its X-Processor, which boosts response times. While the X100F has a harder time capturing stunning action shots, this camera does not. You can capture any fast moving subject with a quiet shutter. Since it is a couple hundred dollars more than the X100F, you should make sure you know your way around the  camera before you make a big purchase. 
Sony Cyber-Shot RX10 IV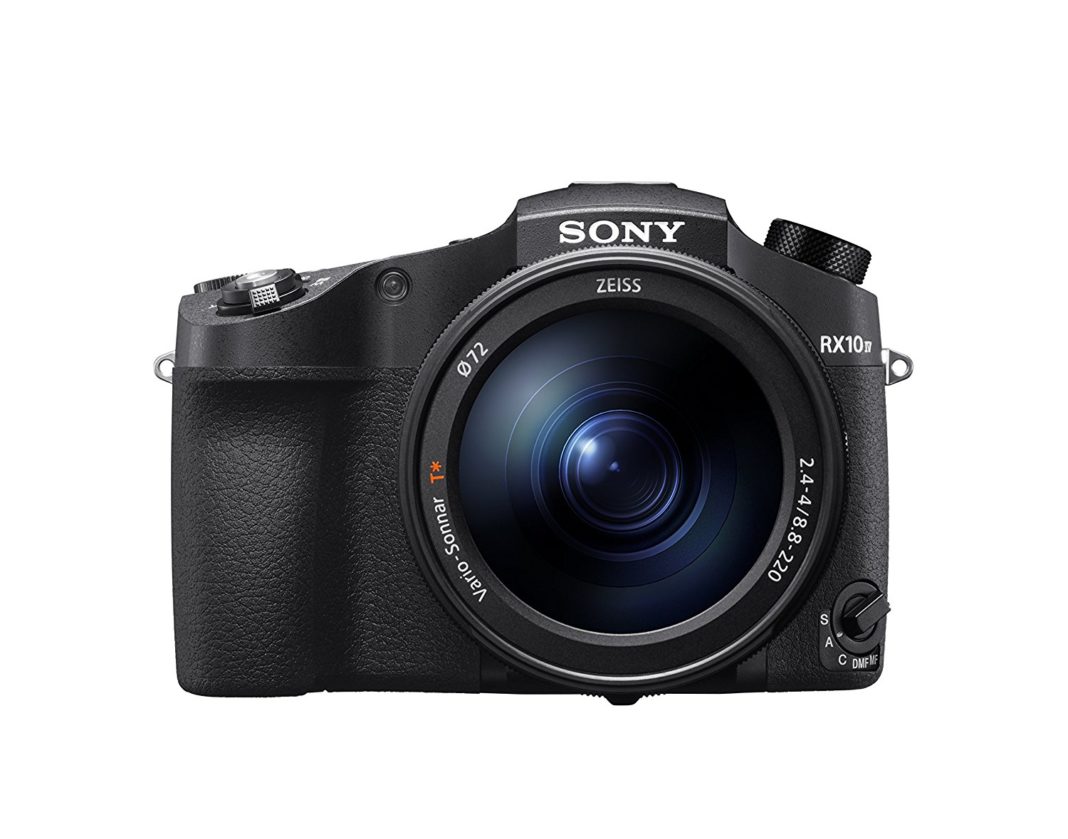 Tracking movement from a distance is easier than ever with the Sony Cyber-shot RX10 IV. One of our favorite features about it is the in-body image stabilization system. Since it is around the same price as the Fujifilm X100F, that's a factor you should take into serious consideration.
If you want to move beyond still photography and towards action shots and videography, you should consider the Cybershot RX10. Adding a cherry on top, the camera also has a great range (24mm-300mm).
In addition, the telephoto zoom lens allows photos to be taken when focusing in on an object from a far distance. It gets better. With an acquisition distance of 0.03 seconds, this little camera offers the optimum choice for capturing the photos you want with the snap of your fingers.. This camera is well worth its $1698 price tag.
Olympus E-M1 MK II
Pro photographers, listen up. This is the high-tech portable camera you've been searching for. If you're looking for a step up from photo enthusiast cameras, the E-M1 Mark II is for you. This camera is definitely geared more towards action photographers than those who enjoy purely still photography.
It can capture frames up to 60 frames per second (fps). So, bring it out to capture some amazing street photography and those skaters doing stunts at Venice Beach. The 20 MP Live MOS Sensor offers accelerated processing and your images will be sharp and pure.
That's not all. The lithium-ion battery can last for more than 440 shots without the need for a re-charge. So, you won't miss out on unique photo opportunities while you stop to recharge. Get out there and capture it all.
Want to Know Our Take on the Fujifilm X100F?
So what kind of photographer would the Fujifilm 100XF appeal to the most? We can answer that question in three words: still photo enthusiasts. While it certainly does have decent video capabilities, the camera is lacking the 4k that makes for really good video visuals. If you are geared more towards photograph anyways and don't mind sacrificing video performance and action shots, then this is a fantastic camera. It really does pack a lot into such a compact, portable size.
Besides still  photo enthusiasts, the camera will also appeal to those looking for an experience like the rangefinder camera with modern day technology. This means you will get a top notch sensor, excellent image quality, a sharp lens with bright aperture, and excellent micro capabilities.
You can also download the compatible app for easy social sharing and image transfers. Did we also mention that it has high-screen resolution, a highly customizable interface, flexible hybrid AF system, and fast burst rate? 
If you add all of this to the great quality of the build, feel in your hands, and the impressive amount of controls, the Fujifilm X100F is a perfect camera for photo enthusiasts. At its price point, there is really nothing else on the market that will bring you as close to a camera with modern tech specs and a retro feel. It doesn't skimp out on the important features. 
While we have already noted its lack in video capabilities, 4k is a big deal for those who want to dabble in making travel videos. Make sure that you are okay with the mediocre video quality before you purchase this camera. While it is lacking in some of the major features videographers would want, if you are looking for a great compact camera for stills, we would highly recommend it.
Do you have any questions for us regarding the X100F or any other alternative travel cameras we have listed? If so, we would love to hear from you. Comment below with your questions. If you have any favorite camera gear you use on your adventures, we would love to know about that too.
Related Article: 10 Best Travel Cameras For The Adventurous Photographer