When you're traveling, transportation can be tricky. The most walkable cities in the world allow you to see it all without worrying about the car rental.
Sure you can zip about from location to location with ease in a taxi or bus. But there's something to be said for seeing a country on foot. The most walkable cities are some of our favorite places to explore. Why? You can see the world at a leisurely pace. Take your time to poke into cute neighborhood cafes. Spend a little more time than you should in the farmer's market. Lose yourself in a good book at that corner shop down the street from your hostel.
Here Are Our Picks for the Most Walkable Cities Around the World
1. Florence, Italy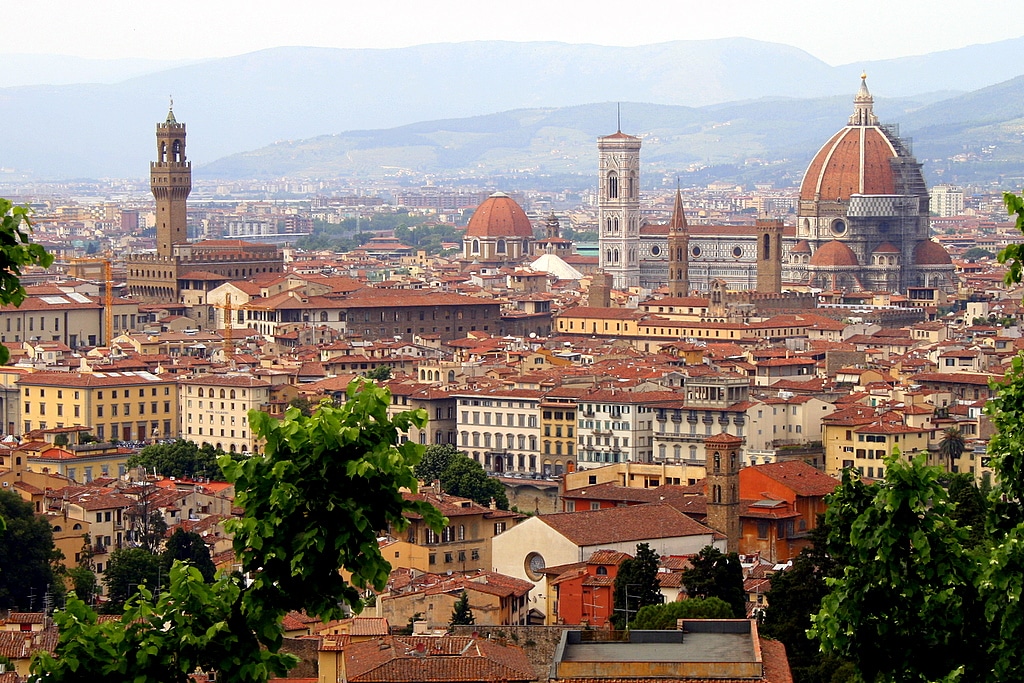 If you're looking for the most walkable cities, you've found one in Florence. When I went to Italy in 2016, I booked an Airbnb on the outskirts of the city. It took me about 45 minutes to get to the main center by the Ponte Vecchio daily. But what I loved was that the walk I took showed me so many beautiful parts of the city I would have never otherwise seen. You can take a stroll along the river, peruse old gardens, and browse quirky shops. It's also a great way to meet other travelers and locals.
Florence is a wonderful city to explore any day of the year. But if you ask me, it's particularly great to visit during the end of the summer and early fall – aka now * cough cough*. Balmy weather gives way to perfect outdoor adventure and picnic conditions. Europeans leave for their own holiday vacation. The result is a quieter town with more space to enjoy breathtaking architecture and millennia of a rich history.
Here, the gelato is plentiful and wine is free flowing. One of our favorite things to do is to stop by a local market and pack a picnic for the day. For only ten Euros, you can have quite the feast. Roaming the streets with baguettes and coffee in hand is such a fun way to explore. When you pack your own picnic, you're not only diving into local culture but saving a good chunk of change too – unless you end up spending it on gelato of course.  No judgment here.
While you're there, you have to visit the Piazzale Michelangelo for  stunning views. In the evenings, you'll find locals here with bottles of wine in one hand and a baguette in the other. The sweeping space gives way to a magnificent panoramic view of the city. Brunelleschi's Dome pokes above terracotta roofs and cobblestone roads. As the sun tucks behind the horizon, casting a warm glow on the city, you'll fall in love with Florence's magic all over again. This city really does know how to cast a spell.
2. New York City, New York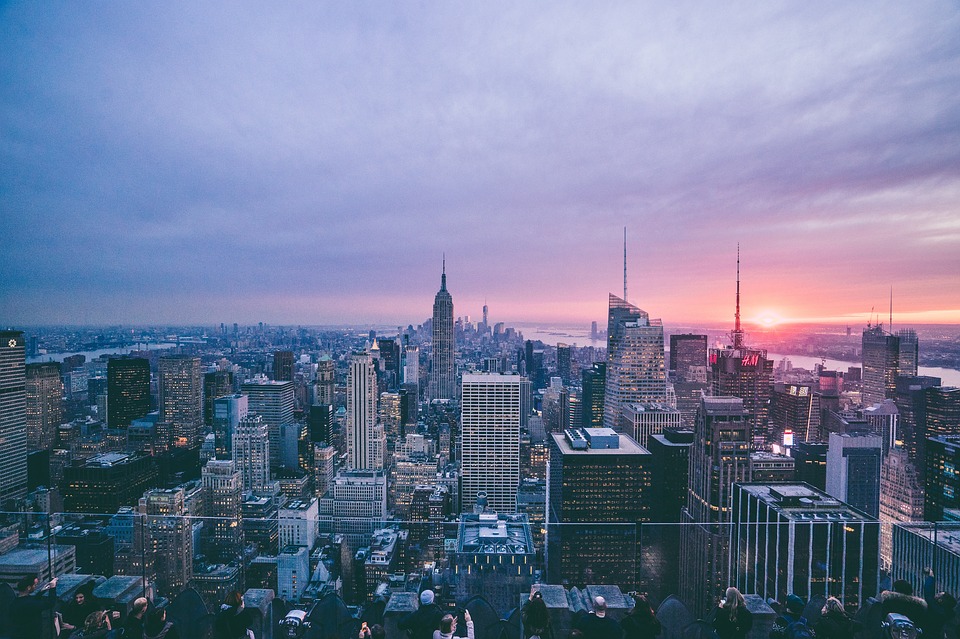 There's no doubt about it. NYC is one of the most walkable cities in the world. From the moment you step out of the subway and join the crowds walking the streets, you feel the magnetic energy of the place. It might be the Alicia Keys song playing in your head or that early morning caffeine rush but whatever it is, you'll hope the feeling never goes away. In a city of towering skyscrapers and even taller dreams, it's hard not to believe anything is possible.
And you can roam it all. Just take a look at Manhattan's easily navigable, numbered streets and you'll see what we mean. From the pedestrian-friendly Times Square to the walking lanes on the Brooklyn Bridge, this city was designed to accommodate pedestrians.
And here's the best part. No matter where you end up exploring, you will never run out of things to do. This city never ceases to amaze or excite me when I visit. There's always a new treasure to stumble upon, coffee shop popping up in Williamsburg, or activity to take part in. There's no denying that large cities have an element of romance to them. Share a drink in a chic bar overlooking New York City's Central Park. Play tourist for a day and catch the best view of the Empire State Building from the 30th floor of the Rockefeller Center. What kind of vacation do you want?
3. Paris, France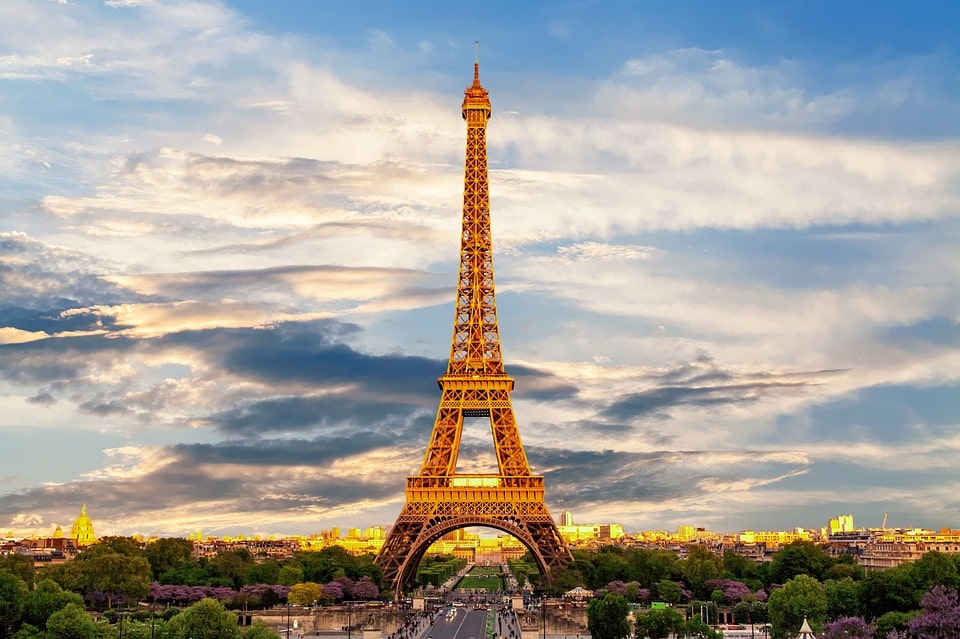 What's a better way to spend your vacation than roaming around in the City of Love? Everywhere you turn, streets are lined with iconic monuments, chic boutiques, and plenty of art galleries. Charming eateries entice passersby with mouth-watering smells and the promise of hot coffee. For newcomers, finding your way around in a city this size is wonderfully overwhelming. But take it from someone who's been – the best restaurants in Paris aren't a dime a dozen.
This city's reputation precedes it. Whether you're seeking out a cozy neighborhood bistro or an elegant dinner scene, you'll find that every establishment carries its own exquisite presentation and quality. Patisseries, boulangeries, and cheese shops line crowded market streets. Swing by and grab some goods. While you'll have your time at the best restaurants in Paris, a quick picnic in the park never hurts.
4. Marrakech, Morocco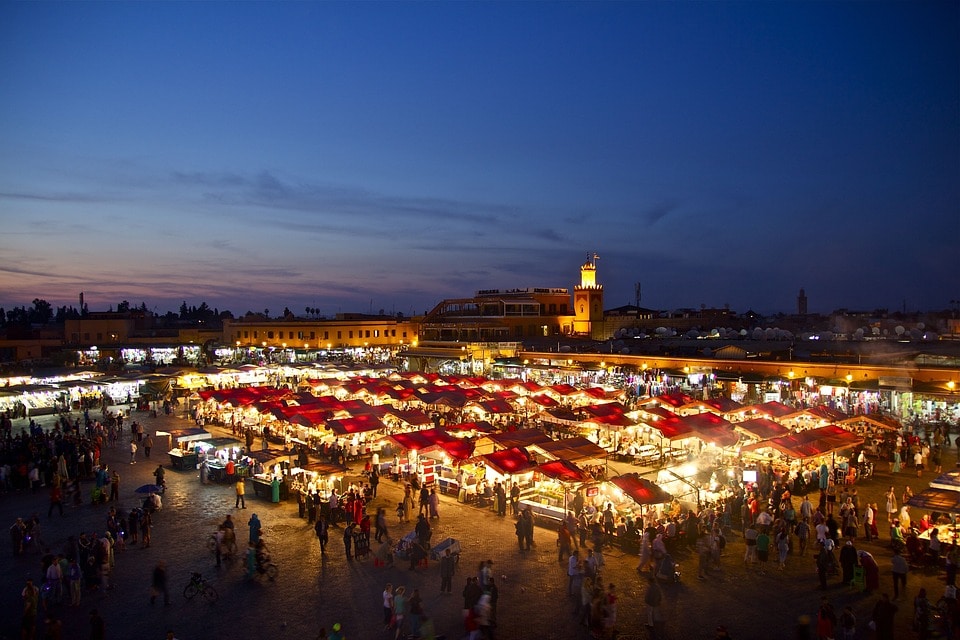 This UNESCO World Heritage Site is home to a slew of iconic historical monuments and a culture that runs deep. It's no wonder that the best way to explore Marrakech is by foot. A labyrinth of alleyways lead travelers past a kaleidoscope of colors. Intricately woven rugs hang ready for sale, the fresh smell of spices wafts through the air, busy locals push their way through the streets, wicker baskets in hand.
Follow the walkways southward, leading to famous sights like the Koutoubia Mosque, 16th century El Badi Palace ruins, and more. Walk until the alleyways open up into the famous Jemaa El-Fnaa Square, chock full of street entertainers, festivals, and loaded food stands. When you want to get away from the hustle and bustle of it all, just remember that the lovely Menara Gardens are waiting just west outside the city.
5. Buenos Aires, Argentina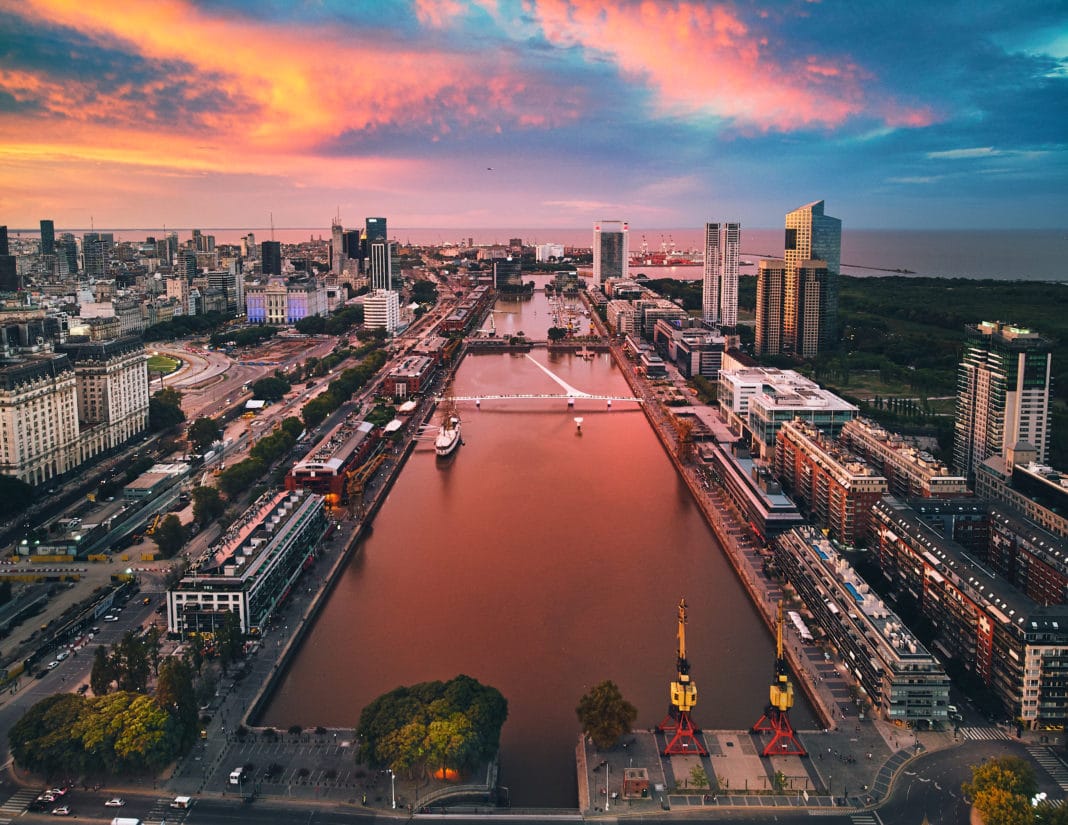 Welcome to the Paris of South America. This rich multicultural city is known for its lovely European-style architecture, authentic people, and lively scene. If you're an art lover, stop what you're doing right now and take a walk through the barrio of La Boca. In little highlights like Caminito, you will find vibrantly-colored houses accented with touches from quirky art pieces.
Moving on to Recoleta, you'll find more upscale neighborhoods with a clear sophistication. A turn down every street is exciting, giving way to beautiful streets, parks like Cementerio de la Recoleta and works like the architect Eduardo Catalano's sculpture, Floralis Generica.
Book Your Next Dream Vacation: Stumble Upon the Best Spots in the Most Walkable Cities
I hope you enjoyed reading our article on the most walkable cities around the world. As much as we want to cram all the fun we can into one vacation, it's so much more enjoyable in the long run to take your time. Believe me, I've done both.
One of the biggest things I learned was that no matter how much research I had done before the trip, it always took a few days to find the authentic spots. Tourist traps are a dime a dozen but when you find a place the locals flock to, you know it's good. There's no better way to get to know the character of a place than diving headfirst into exploring it. That's what I love about the most walkable cities – there is a lot of fun all within a day's worth (and more) of roaming. Which one of the cities on our list do you want to visit the most? Let us know in the comment section below.
Common Questions
Are you looking for more recommendations on places to roam for your next adventure? Check out these articles for more travel inspiration:
Questions and Comments
Do you have any questions or comments for us? If so, we would love to hear them. Feel free to leave a message for us below. We will be sure to get back with you soon.
Related Article: Most Comfortable Sneakers For Fashion-Conscious Travelers