Have you heard of a flashpacker's guide to packing a backpack for travel? Well, you're about to.
This new buzzword is taking over the travel game. Why? Millennials are all about the gadget haul. More than ever, young people are finding ways to travel affordably and they're bringing their tech with them. Nowadays, packing a backpack for travel means finding out how to fit devices like your laptop, digital camera, and other accessories into a safe, compact space. Moreover, the first step for the flashpacking traveler is to scope out a good laptop backpack.
Here Are the Things You Should Never Forget When Packing a Backpack for Travel
The hardest thing when packing a backpack for travel for any person packing is figuring out what to cut back on. If you're a newbie to travel, it's easy to want to bring everything but the kitchen sink. But take it from us, you're not going to need it. Unless you're traveling for work and rely on multiple types of tech devices to get your job done, travel light.
Chances are, you will only need a few key pieces anyways. We're going to show you the essentials – and throw in a few extra little gadgets to help you stay organized and sane along the way. Are you ready? Let's go.
1. Laptop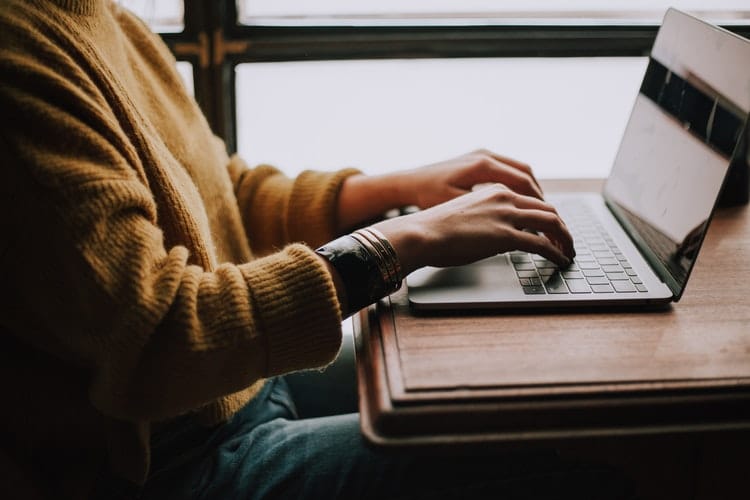 Packing a bag for travel? First things first, bring your laptop. If you're staying up to date on work while on a trip, you're going to need it. Doing work from your cell phone or iPad just doesn't cut it. Take it from people who have sincerely tried. For trips, we love a small, compact laptop that will get the job done. Apple's Macbook and Macbook Air offers a perfect 12" screen. Personally, we would take the regular Macbook over the Air.
2. Keychain-Sized Mobile Wifi Finder
Have you ever heard of this little piece of magic? It's a recent find for us and we've got to say – we're in love. Finding reliable WiFi while you're abroad can be a real struggle. When you're trying to pull up directions and find your way to your hostel or that museum you want to see, WiFi is necessary. Instead of roaming around a strange city toting your laptop, simply click a button on your mobile wifi finder. You'll find a connection just like that.
This is a must-have item when packing a backpack for travel. It's almost a laptop backpack accessory really. Carry it around in your pocket, put it on your key ring, or slip it in your backpack pocket. It's easily portable and such a lifesaver when you're on the go. We love that this little device finds only WiFi hotspots. You won't have to mess with it picking up false readings from microwave and portable phone signals.
3. International Electrical Plug Adapter
When you're packing a backpack for travel abroad, you're going to need an electrical outlet adapter. These all in one adapters help you plug in wherever you're going in the world. Just make sure you purchase the right one as the type of adapter you will need varies by region. You can get them for about $20 on Amazon, which is an outrageous deal.
While adapters do not convert electricity but they do take the guesswork out of plugs on phone and laptop chargers when you are abroad. Simply plug your international electrical plug adapter into the outlet. Flip out the right prongs (labeled by country). Plug your cord into the adapter, hook up the device you need to charge, and you're set.
4. Tile Mate Key Finder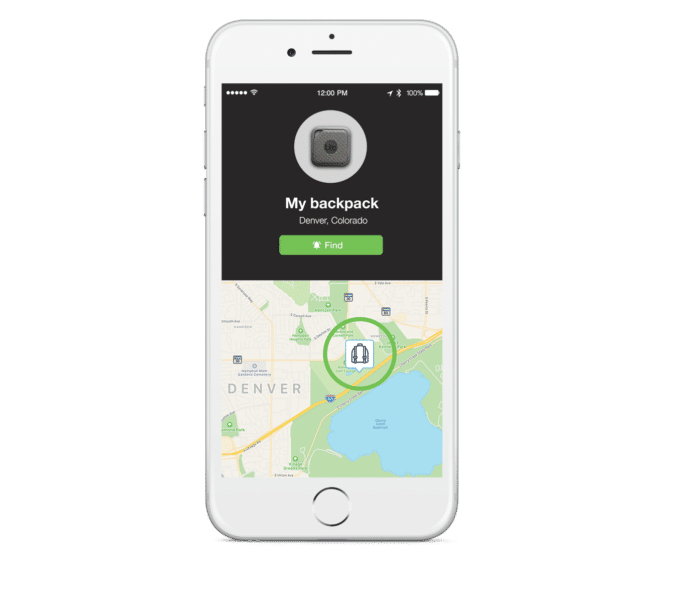 Here is another wonderful pocket-friendly device when you're packing a backpack for travel. The Tile Mate Key Finder will be your best friend while you're on the road. It's the perfect gadget to gift that one person who's always losing something (even if that person is you). In a nutshell, these little finders offer a simple clean design. They're made to be portable, convenient, and they're when you need them.
While it's small, don't underestimate it. The Tile Mate Key Finder packs some power with its ability to sync to Bluetooth technology. It contains a variety of different styles and choices for people of all tastes. While these items are most popular for being a key ring accessory, Tile Mate cultivated a diverse way to use them. We know having little things like this in life makes all the difference.
This everyday device is made to endure with ease. The Tile Mate square can resist water up to 3 feet of submersion. Travelers heading off to the beach or pool don't have to worry about getting the device a little wet. Although it is small, this device packs a punch from its pack source. The battery lasts about a year after the first day of use. There's no maintenance needed, no upkeep, and you won't have to replace the battery either. Tile Mate has an easy replacement program that lets you pick products and upgrades for less.
Since everything is interconnected nowadays, Bluetooth technology from Tile Mate makes connectivity that much easier. That's why it's one of the things you need when packing a backpack for travel. You can connect it directly to your smart device. Download the Tile app from the App or Google Play store and then register for an account. All you have to do is pair your devices together!
5. Travel Journal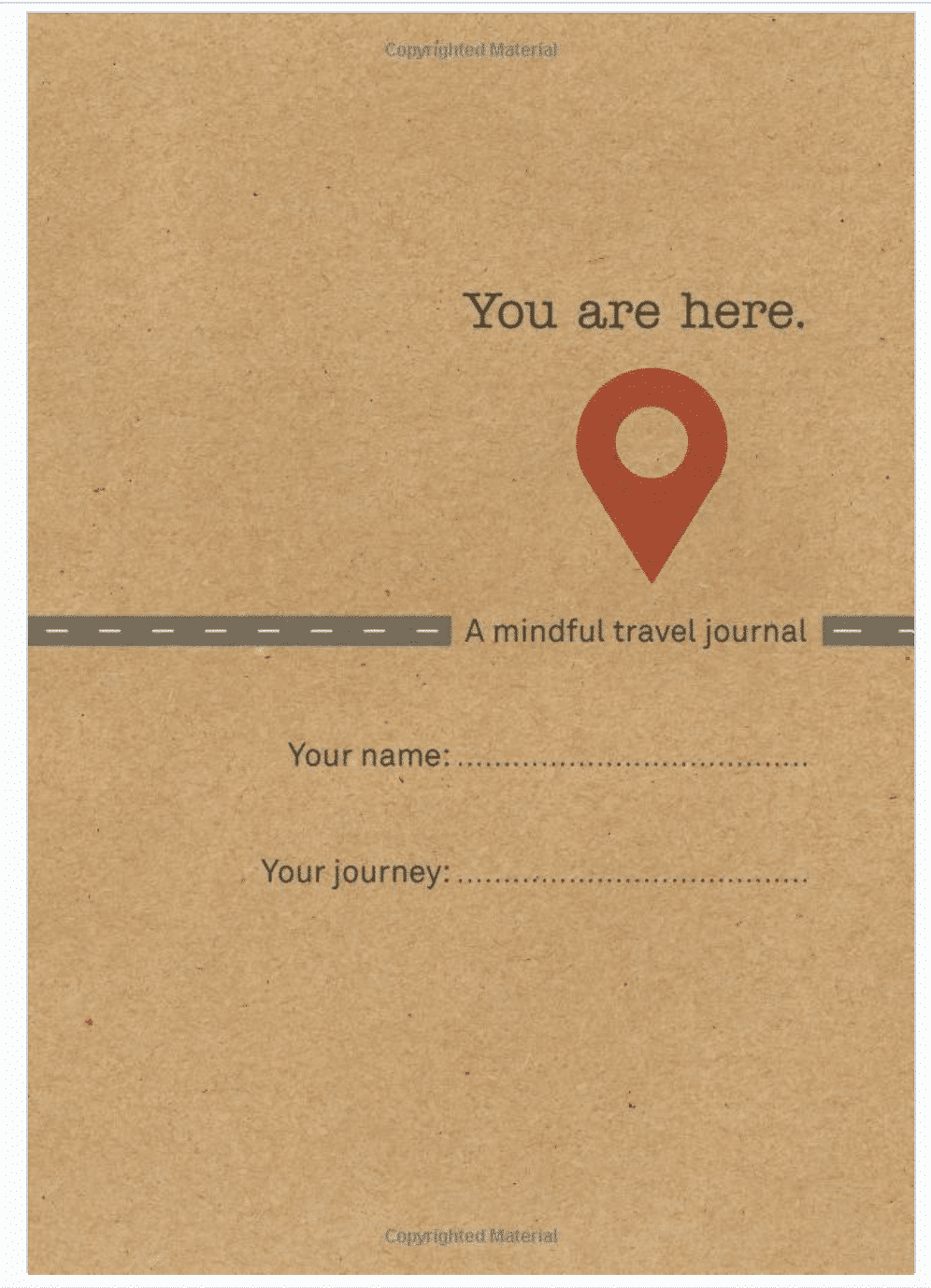 Do you like to journal while you're traveling? Whether or not you consider yourself a prolific writer, journaling is such a good way to stretch your imagination. Have you ever been brought back to a vivid memory by reading an old book or stumbling upon a forgotten photograph? It's funny how our mind works like that.
Journaling helps us remember those precious moments that could otherwise slip through the cracks of our memory. By writing down little details about your day, the people you are with, and what you love, you're less likely to forget them. Every time you go back and reread about your trip, you get to relive it all over again. What could be better?
Furthermore, you will learn so much about yourself. Putting a pen to paper in an honest voice can reveal so much about who you are and what you value. When you travel somewhere new, you learn about that place's people, culture, and traditions. By having a place to record your observations, you actually absorb more of your surroundings.
So record all things new. Write down the experiences, feelings, thoughts, musings, and things you've learned. Store all your thoughts in one safe place. Later on, you will be able to go look back on it and apply what you learned to other aspects of your life. There are so many ways you can use a travel journal too.
Use it to plan out ideas for your upcoming trip. Make a scrapbook of your memories. Write down hilarious and poignant quotes from your friends. Take note of what you think a place will be like before you go; compare it to what you write after you have been. Creativity should know no bounds.
6. Kindle Voyage Six-Inch E-Reader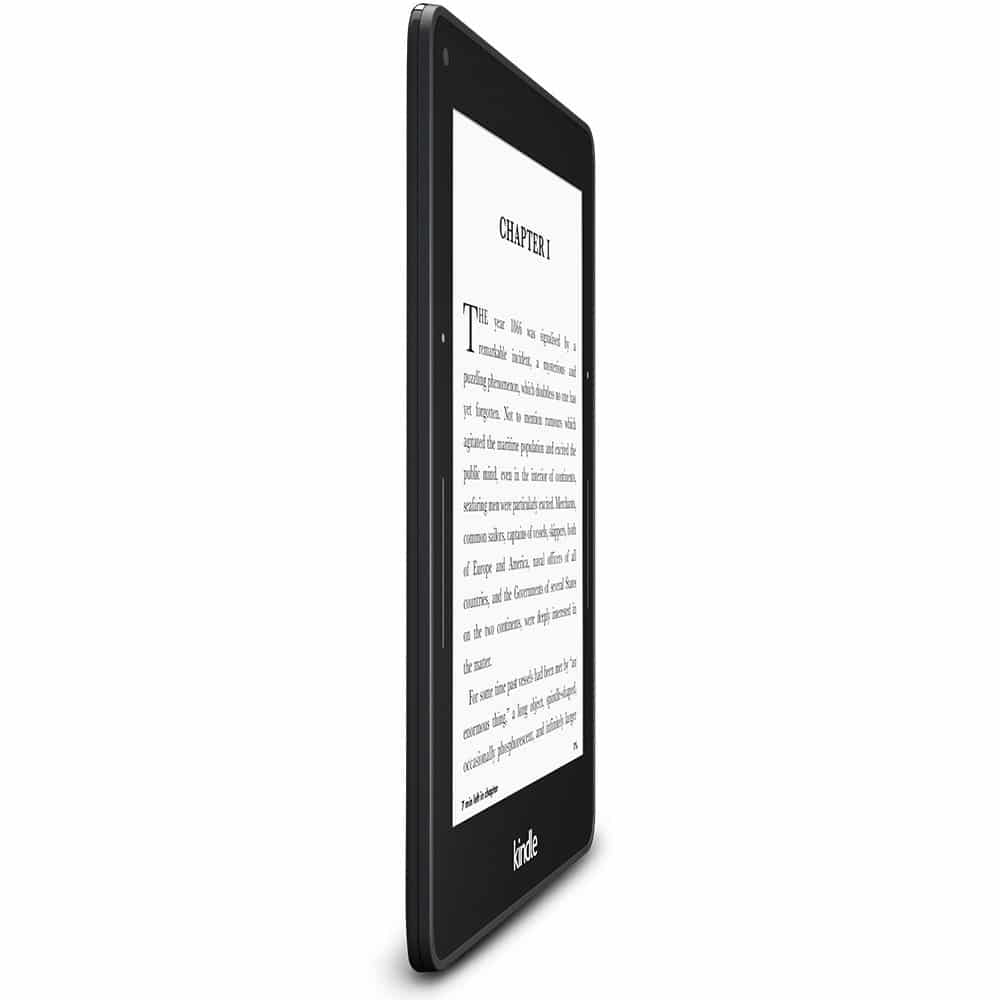 These little devices have revolutionized the tech industry. Instead of lugging heavy books around, invest in the Kindle Voyage Six-Inch E-Reader. Slender portable designs, touchscreen interfaces, and battery life have all improved. Amazon's most recent high-end e-reader is the Kindle Voyage. Its 6-inch e-reader brings a high-resolution screen, automatic brightness control, and a soft-touch finish.
Peruse your favorite titles on the Kindle Voyage 6″ e-Reader. Amazon's new tech has made it easier than ever to leave those hardcover books behind and save a lot of space in your bags. For those who would normally prefer a hard copy, we encourage you to try the Kindle. The Voyage's 6-inch anti-glare display screen offers a clarity of 330 ppi, closely replicating a printed page.
Have you ever noticed that the newest pieces of technology have become more sleek and compact? The Kindle Voyage features a slim plastic and magnesium shell, with a decreasing thickness from top to bottom. Measuring only 7.6mm thin, the Voyage can be comfortably held for hours of reading. The design was intended to resemble a sheet of paper, with a clean streamlined appearance.
At the front, a single pane spans the display screen. It is much more aesthetically pleasing than previous devices. More importantly, it is easier to turn the page with a right or left swipe, as your fingers no longer hit the bezel.
The screen itself also seems smoother and more responsive to touch. This is the best touchscreen e-reader we've seen to-date, being notably faster than the Kindle Paperwhite. Both sides of the screen are framed by touch-sensitive buttons, called a PagePress. The larger buttons on the bottom are used to go to the next page, while the buttons on top are used to go back. You can customize the sensitivity of these buttons.
7. A Small, Portable Camera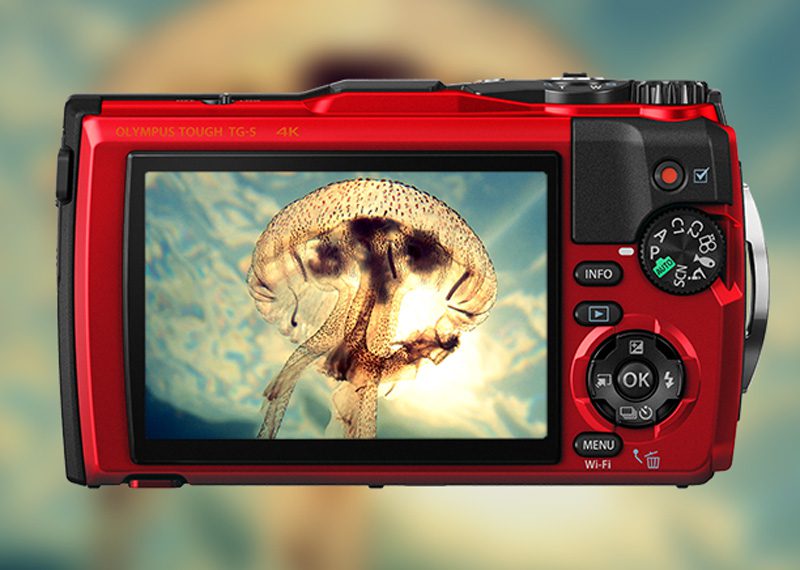 We love the TG5 from Olympus. The Olympus TG 5 comes in black and a bright red with only a few changes from previous models. The measurement (2.6 by 4.4 by 1.3 inches) and weight (8.8 ounces) are the same. For travelers who spend long days backpacking, you will love the lightweight and compact size of this camera.
Unlike other tough cameras where the lens is placed on the corner, the TG-5 has its in the center. This means there's plenty of room for a mounting ring, all those accessories, and flashes. You'll soon find that the lens sets itself a league apart from other models in its the price range of the Olympus TG 5. It's rugged, durable, tough, and smart.
The Olympus TG 5 has a whip-fast F2.0 lens (with a shooting capability of 20fps) made to capture action shots with precise detail. With a wide aperture design, you can capture a field of view up to 25mm. The F2.0 aperture means you don't have to turn the ISO up much, even in low light. The 4x zoom means that the lens matches that of a telephoto one, 100mm wide in view, with an aperture of f/4.9. While this may be a tempting feature to use, it's best to stay zoomed out in low light. Your pictures will end up being much more clear and have reduced background noise.
Did we also mention the macro capability? Switching this setting will change the camera over to a microscope mode. Zooming the lens very slightly will enable you to tighten your field of view and focus in closely on subjects. This is great for capturing small details in nature. It also shoots bright, detailed video and blur-free still images even with fast-moving subjects. Shoot at dusk, dawn, around a campfire, or even snorkeling above a coral reef. The lens will capture it all with a stunning clarity.
Get Started Packing a Backpack for Travel
We hope you enjoyed reading our article on packing a backpack for travel. As you can see, there are so many different ways to use a laptop backpack. This carry-on item is such a convenient way to store all the items you need on-hand (tech and otherwise). Which one of the items on our list would you like to get for your next trip? Let us know in the comment section below.
Common Questions
Are you looking for some more handy travel gadgets to help you out on the go? Having the right travel accessories can make all of the difference on your trip. The accessories we chose not only help keep your organized but are stylish and affordable too. When you're ready to stock up on the best gear for your next getaway, check out these articles:
Questions and Comments
Do you have any questions or comments for us? If so, we would love to hear them. Feel free to leave us a message below. We will be sure to get back with you soon.
Related Article: 12 Best Laptop Backpacks And Messenger Bags For The Efficient Traveler