ASUS Chromebook Flip C302 Meets the Travelers Needs
The ASUS Chromebook Flip C302 laptop is the perfect dual device for every frequent travelers anticipated need. The ability to flip it around into a tablet is great for confined spaces frequently happened upon by travelers. It's thin and light nature makes it easy to pack and carry with you anywhere. The internal processor gives great speed as well. It also allows you to use it for up to ten hours without charging, which means not having to worry about being near a wall charger at all times. There are so many other amazing features we will cover that make this a great pick among laptops of the same nature. We will also cover some different options that may be better for you if this does not meet your specific needs. Keep reading!
The ASUS Chromebook Flip C302 Features & Benefits
1. Touchscreen Capabilities
ASUS Chromebook Flip C302 Review
With touchscreen smartphones on the rise like never before, touchscreen laptops are a must have these days. Everyone wants the ability to use the slide of a finger to browse an article or click open a new tab. This touchscreen is a great one. It has a full HD display. These touch features give you the ability to use touch gestures to work. You will be able to use your favorite apps at their fullest level of potential. This means it is clear and accurate, and the makers promise to give you the best touch possible, no matter how you flip or twist your Chromebook around. There is smooth pressing and swooshing to be had like never before. Which brings us to our next incredible feature…
2.
360º Versatility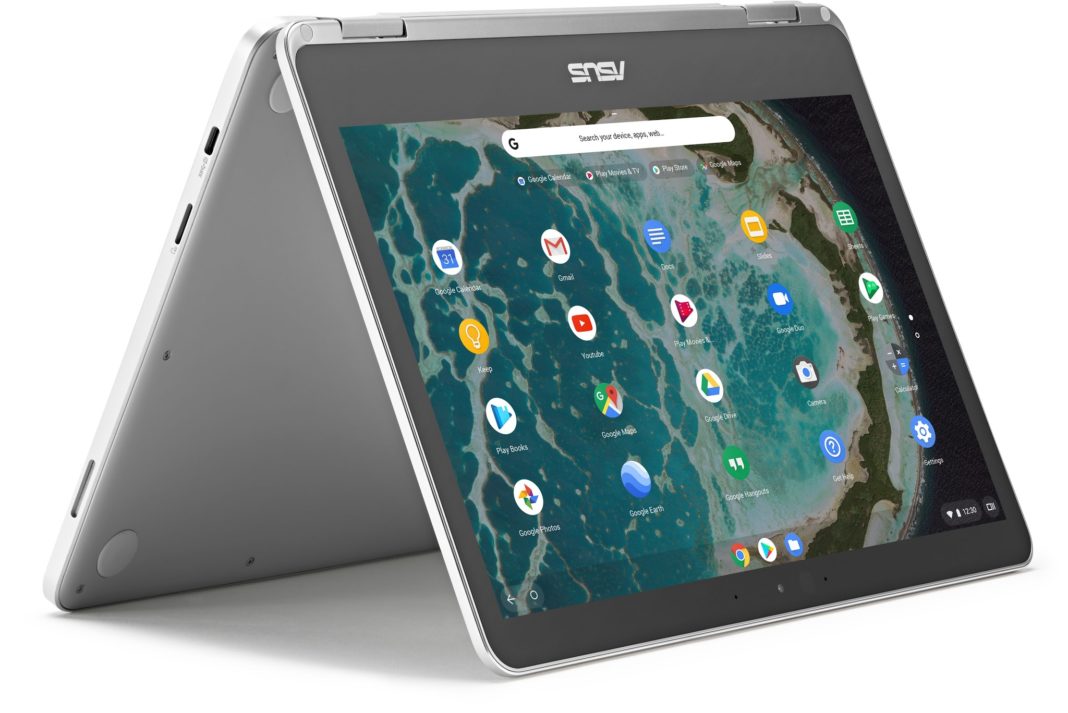 ASUS Chromebook Flip C302
Our featured Chromebook has both tablet and laptop capabilities. Are you in the mood to ditch your keyboard? Perfect. Do you want a completely flat tablet to sit on your lap as you get things done? No problem. With this ASUS Chromebook Flip C302, you don't have to choose between a laptop and tablet. But if you do decide to go with a laptop every now and then, it's a good thing the keyboard is one of the best out there. But we'll get to that later on. Here you can read about some things to never forget to pack in your laptop bag.
3.
Intel Processor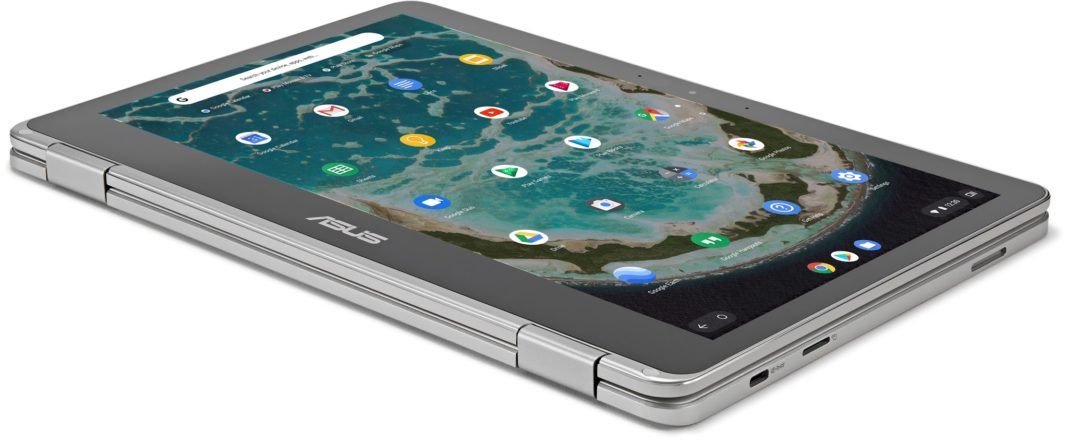 Asus Chromebook Flip C302
The internal processor is sure to have this ASUS Chromebook Flip C302 running at top speed. It is a quick multitasker, just like you. This internal processor makes your computer startup quickly and your apps run without a hitch. More specifically, this is an Intel core m3 processor. With the C302's speed of light fast chrome system along with the internal processor. Another plus of having this internal core processor is that it helps the battery life along. The battery life is an incredible 10 hours.
4.
Light & Thin
Asus Chromebook Flip C302
This is one of the lightest Chromebooks yet, making it extremely portable and travel-friendly. It weighs a whopping 2.65 pounds. Some other things that weigh about three pounds are thick hardback novels and an apple pie. The lightweight measurements are 0.5 x 12 x 8.3 inches. This laptop fits perfectly into small spaces such as under car and airplane eats, or any other mode of travel. It fits into a small carry on bags, purses or backpacks and day packs. The thin diameter is just 13.7mm.
Some Other Great Features of This ASUS Chromebook Flip C302:
5. Android and Google Chrome Apps
ASUS Chromebook Flip C302
With the android store at your fingertips, there is so much to download available. With Android apps there are plenty of productivity, gaming, and newly featured entertainment apps. On the topic of apps, there is also the option to choose apps from the Google Chrome Web Store. This means google apps like Google Docs, Google Sheets, Google Keep, Google Photos, and so much more can be downloaded onto your ASUS Chromebook Flip C302.
6. With or without Wifi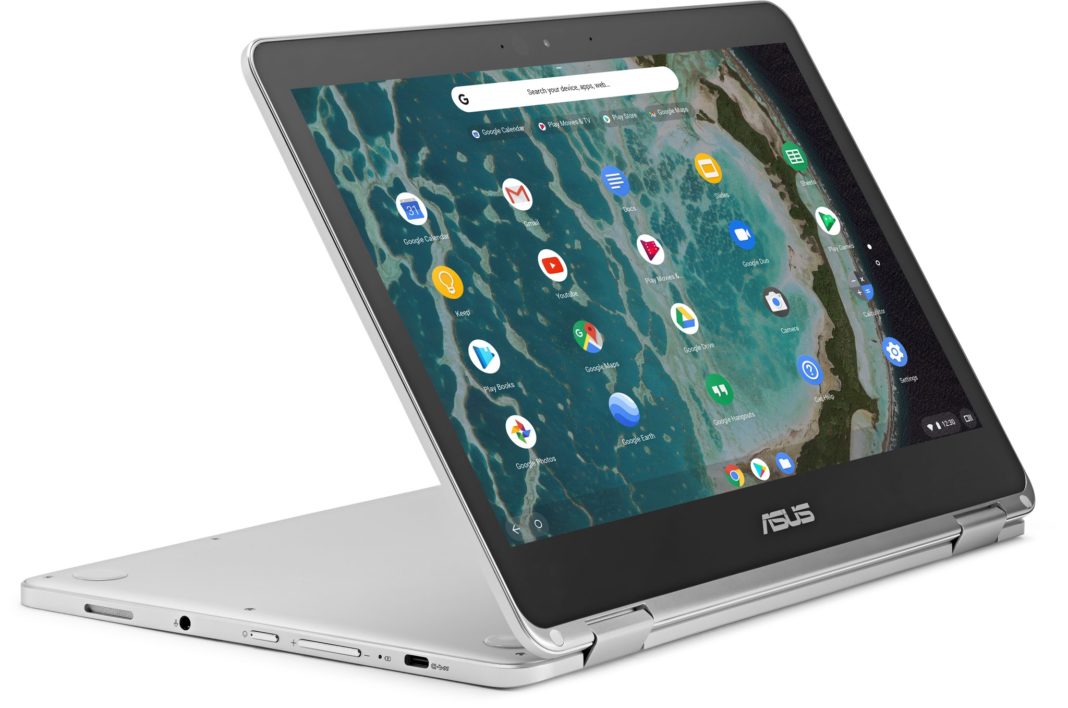 ASUS Chromebook Flip C302
The ASUS Chromebook Flip C302 has the fastest wifi speeds, three times faster than ever before. There is also Bluetooth that won't suck the battery life out of this laptop, giving you one of the best parts: you will be able to play games and keep yourself entertained even if you are not connected to wifi. Here you can read about some great laptop backpacks for the efficient traveler!
7. 100 GB of Google Drive Storage
ASUS Chromebook Flip C302
You will get a free 100 GB storage offer with Google drive,a two year long storage offer! If you are a Google fan like me, this is a huge deal. You can store everything from photos to videos nearly endlessly with so much room available.
What Travelers Are Saying About the ASUS Chromebook Flip C302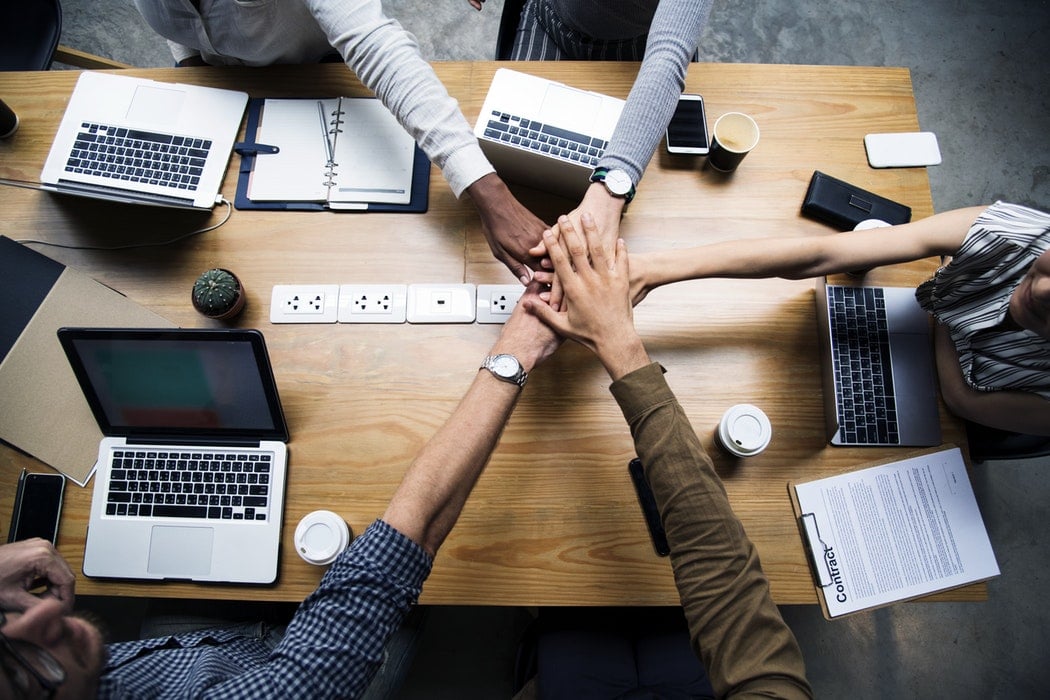 Traveling reviewers are saying many great things about this ASUS Chromebook Flip C302 laptop. Many say it has brought them back to ASUS. laptops It was a long-awaited release and did not disappoint once it came out. Many say the touch screen is a huge perk, especially for travelers who don't have the room to pack a laptop and a tablet.. It works for you for so long, up to ten whole hours, so if you are traveling and do not have access to an outlet, you will be set. That's more than a work day full of charge, so if you work on your laptop as you travel, this is for you! Many feel this is the best Chromebook available right now.
From the speed to the screen brightness and clarity, to the touch screen, to the build of this laptop and the appearance of the screen. It is said to be an easy device to keep looking clean and not smudgy or greasy. Many reviewers also love the USB Type-C ports and the microSD slots that are not only fast but simple as well. The ASUS Chromebook Flip C302 is your laptop if you need to use one or both of these features in order to upload files and memories (such as photos and videos) easily into your device. There are very few negative features and complaints that resound in the general public. And for the traveling reviewers, the size is one of the best perks. You can easily take this laptop with you wherever you find yourself.
Alternative Mini Laptops That Might Work Better For You
1. 13-Inch MacBook Air
Credit – Amazon
This laptop has an incredibly high and clear quality. Typing is incredibly simple with this laptop. You can type fast and easily, which is a big plus if you need to get work done as you travel. This MacBook Air also has a long battery life, just like our featured laptop. It averages 10 hours! The battery is also great for any type of face to face work such as Skype calls because the front-facing webcam is such high quality at 0.7 megapixels. If you have a need to play music, podcasts, or listen to work-related things (such as webinars), this is a great laptop because the audio is known for being clear. All in all, the size and thin nature of this laptop is what makes it a great fit for travelers. It is only 0.7 inches thick and weighs a little over three pounds. If you need a small work or play computer, this is a great option. You can find a full review of this laptop on Trek Bible, here.
2. New Microsoft Surface Go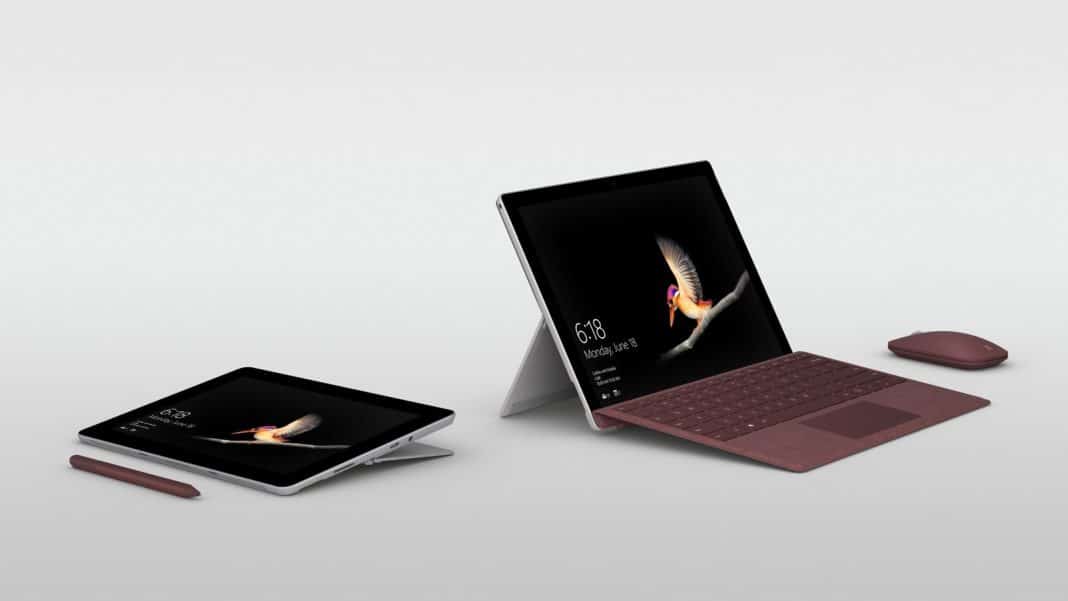 Credit: Amazon
This laptop takes laptop/tablet mode to the next level. You can completely remove the type cover and close the kickstand. A fun thing to do with the removable signature type covers is taking your pick of color and style and switch you keyboard out as you desire. This Surface Go is compatible with Microsoft which means you can use Word, PowerPoint, Excel, OneNote, and Outlook. At just 1.3 pounds and 10", this Surface Go is the smallest and lightest yet.
Here is the perfect mini laptop to go in any type of travel bag you use. This is touchscreen, making it great for work or play at the swish of a finger. There is a surface pen available for you to write and draw with, just as you would with a sharpened pencil and eraser. There are also surface mobile mouse's in a variety of colors if you want to go full computer. If you are looking for sleek, light, and adjustable, this is a great mini laptop for you. You can purchase this Microsoft Surface Go on Amazon here.
3. ASUS C302CA-DHM4 Chromebook Flip 12.5-inch
Credit: Amazon
This laptop is similar to our featured Chromebook. This is no surprise since it is a version of the same ASUS Chromebook Flip. One thing about this laptop that makes it a good fit, and that makes our featured laptop a good fit as well, is the built-in security feature, which is anti-virus protection. You will not have to worry about the safety of your laptop or personal information. Typing is another great feature on this laptop. It is a comfortable experience with this touchpad because there are only small amounts of key float, making your typing feel firm. The glass display featured is Corning Gorilla Glass which is a firm and durable screen. The bootup is fast and easy. This is a great alternative option to our laptop in the review and has some awesome features.
4. ASUS Transformer Book Chi 12.5-Inch
Credit: Amazon
This laptop is another thin, light option to take along on your travels. Not only is it sturdy and clean, but it is also beautiful. The top completely detaches itself from the keyboard, making this a great option if you want to go full tablet. It is an incredible thing that you can purchase this laptop for around $500 based on the 2-in-1 capabilities and quality you're getting. There is a dual speaker on this ASUS that makes the sound clear and deep. It is only 3.2 pounds and 12.5 inches, making this another great option to pack in a travel bag. If you are looking for an affordable 2-in-1, this is the laptop for you. Having the keyboard completely remove is a win if you want a laptop and sleek tablet. You can purchase this laptop on Amazon here.
Is the ASUS Chromebook Flip C302 Right for You?
All the laptops listed here are great options for traveling. We know how big of a decision it can be to choose the perfect laptop, and how difficult it can be to live with choosing the wrong one! The ASUS Chromebook Flip C302 is a great option for the person who travels frequently because of its build, features, and abilities. But we also love and recommend many other laptops. We know you may be looking for a keyboard that is completely removable. You may want something that weighs less or is thinner. If you are looking for a laptop more up this alley, you can find all the mini laptops and more listed here in this article below! Do your research, pay attention to reviews, and choose the last laptop for all your travel needs!
Related Article: Best Mini Laptops Travelers Will Love And Need