The best ultraportable laptops won't weigh you down when you're traveling anywhere around the globe.
From well-known brands like Dell and Apple to new contenders like Huawei, there is a little bit of everything on this list. The best lightweight laptops have made this list by being uncompromised in speed and features while remaining small and agile. This makes them perfect for carrying along to process your adventure vlog or type your travel blog as you go. As we walk through the list of the best ultraportable laptops, keep in a mind a few of the main defining features. Are you looking for the thinnest and most lightweight laptop to be one of your essentials in your laptop bag? Or, are you willing to add a few extra ounces for an unprecedented battery life? As you think through what you need in a travel-ready laptop, consider the following. Some of these laptops will be better for photography, some for videography, and some for research and work as you travel. Figuring out what your long-term use of this lightweight laptop will be key before purchasing. So, get ready to dive into the best lightweight laptops to bring you into 2019.
1. Asus Zenbook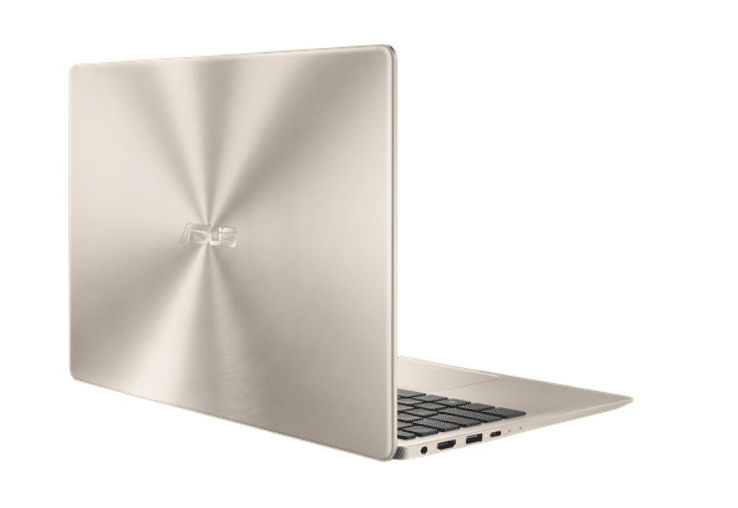 Credit: ASUS
Asus has simply taken the cake when it comes to the best lightweight laptops. Their Asus Zenbook comes in at a brilliant 2.47 pounds. This is virtually unheard of when you look at the list of features. With a 13.3-inch HD display, you can view the screen at almost any angle with the 178° wide-view technology. It comes with the 8th generation Intel Core i5-8250U Quad-Core Processor and has 256-gigabyte solid state drive with 8 gigabytes RAM. This means it works incredibly quickly, even when processing your adventurous pictures and videos. It can connect with both HDMI cords as well as the new USB type C. It has a Micro SD card reader as well for all you photographers out there. Made of an aluminum body, it is sleek and shiny and will keep you looking good even after days of travel.
If you're wondering where you can slide this ultraportable laptop, know that it's just 0.5-inches thick. As for battery life, it charges up to 60% in just forty-nine minutes. The lithium-polymer battery provides up to fourteen hours of life when fully charged, so a full day of journaling on the road or record keeping is no match for the Asus Zenbook. Many of us adventurers live with a soundtrack on 24/7. So, if you're an audiophile, don't worry. It has been certified by Harman Kardon audio for gorgeous sound, along with having a low-distortion smart-amplifier technology that boosts volume by up to 3.5X. The keyboard is fully backlit with a 1.4mm key travel, providing you will a luscious and accurate typing experience. There is a fingerprint sensor built into the touchpad, so you won't have to type your password in every time either. Overall, the Asus Zenbook truly delivers one of the best lightweight laptops to hit the market this year.
2. Dell XPS 13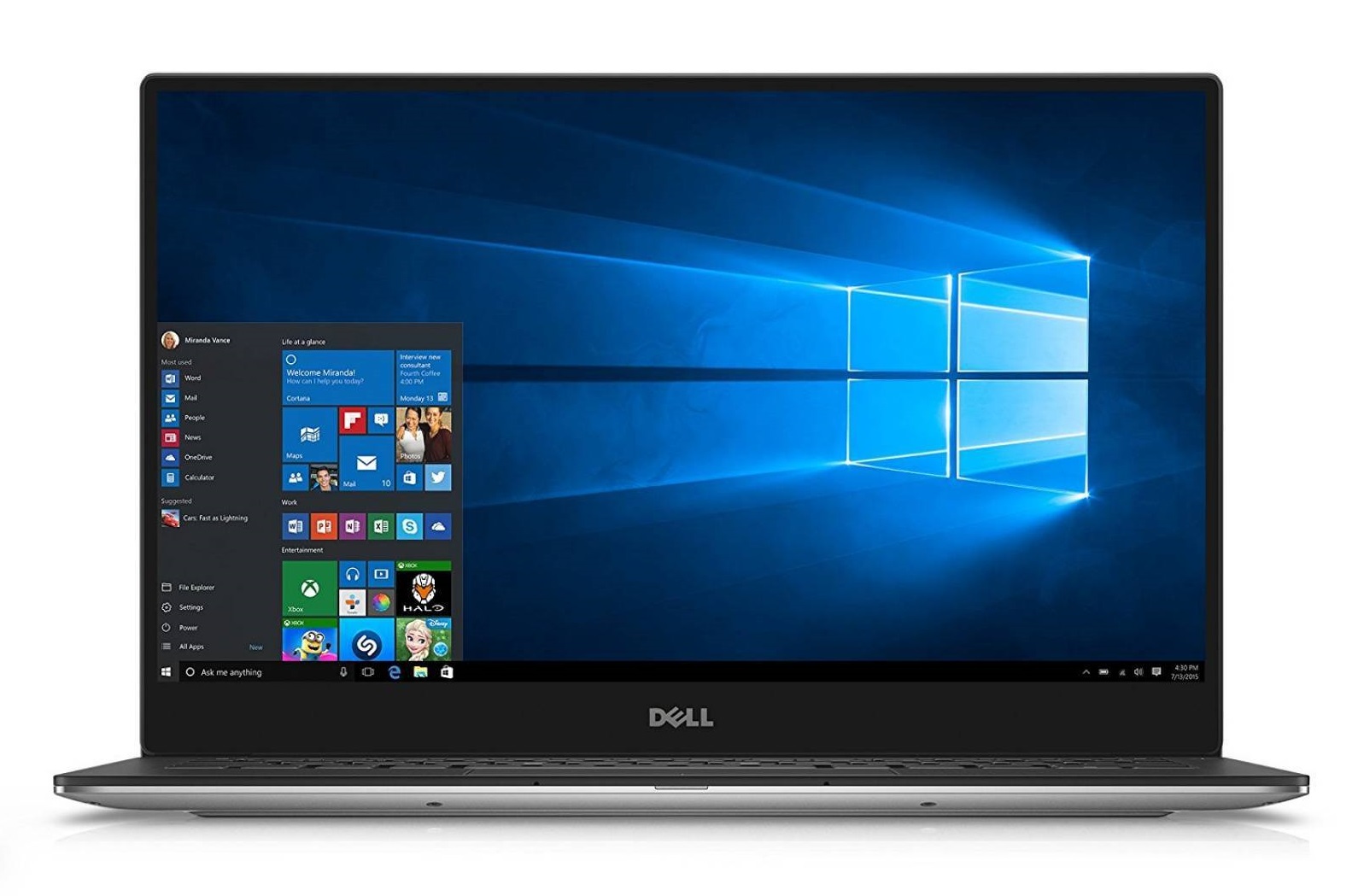 The next option on our list for the best lightweight laptops comes from an oldie but a goodie. The Dell XPS 13 is a brand that's been around for ages and has therefore earned a solid reputation for making high-quality computers. With this name comes a little price bump, but we assure you the slightly higher price on this ultrabook will not phase you. The Dell XPS 13 has a 13.3-inch HD Infinity-edge touch display, showing up to 1920 x 1080 pixels. This allows you to edit and screen high quality photos for your travel blog. For such a clear screen, you want some lightning fast speed. That's why Dell included the Intel 7th Generation Kaby Lake i5 7200U Dual-Core processor. Match that with the 8 gigabytes of 2133 MHz LPDDR3 SDRAM and 128 gigabytes of M.2 SSD and you're all set.
This is all built in with the Windows 10 as your home base. So, Dell doesn't hold back when it comes to providing you with the best software for a lightweight laptop. On top of this, the Dell XPS comes with a built-in webcam and multiple connecting points. If you need to work your business on the go or Skype family from afar, these features help out with that. It can plug into a USB 3.0, USB-C, and Thunderbolt 3 via USB Type C. For the cameramen reading this, it has an SD card reader too. Finally, it is Bluetooth 4.1 capable, so streaming music has never been easier. Overall, the Dell XPS 13 is the most reliable and steady brand and has brought a powerhouse to our list of the best ultraportable laptops.
3. Huawei MateBook
The newcomer to the ultrabook world is the Huawei MateBook. It has the world's first FullView Display, meaning the 13.9-inch 3K touchscreen has a 91% screen-to-body ratio. Being only 0.57-inch thin and weighing only 2.93 pounds, this is truly one of the best lightweight laptops. The Windows 10 Home with an 8th Gen Intel Core i5 8250U processor makes it perfect for at-home or on-the-go computing. The audio matches the screen quality, with 2nd Gen Dolby ATMOS. This ultraportable laptop will boot on and identify you within eight seconds, so you won't miss a beat with the Huawei MateBook. It comes with the Mate Dock 2.0, a USB-A port, USB-C port, HDMI port, and VGA port. On top of that, you will have one year of Office 365 Personal and a one-year manufacturer warranty with this purchase.
One of the unique features of the Huawei MateBook is its 1-megapixel privacy camera. Located at the top of the keyboard, you can pop it up when you need it. To safeguard your privacy, simply pop it back down into the keyboard. This recessed camera will eliminate the need for that sticky note or piece of tape that is most likely across your webcam right now. This cool new brand will go great with any of your cool backpacks for a solid pair. Overall, the Huawei MateBook brings some much needed competition and a refreshing design to the travelers' ultrabook world.
4. Microsoft Surface Laptop
One of the least expensive options on our list of the best lightweight laptops is the Microsoft Surface Laptop. It combines the best items of the tablet version with the capabilities and endurance of a laptop. It has a full 13.5-inch touch screen and a PixelSense 2256 x 1504 LCD Display. When you pair this with the 7th Gen Intel Core m3-7Y30 mobile processor @ 1.00GHz, this thing is ready to power through your day right alongside you. From editing to drawing or keeping you entertained on your flight across the ocean, this laptop can keep up. The 4-gigabyte system memory goes hand in hand with the 128-gigabyte solid state drive. This provides you with just enough memory to keep you working all day long. It does have a headphone jack and a USB port for connecting your devices.
The Microsoft Surface Laptop has an impressive lithium-polymer battery that can last 14.5 hours. When paired with the Windows 10 S operating system, you can easily endure a long day of photo editing on sight, vlogging, or keeping updated while traveling around the globe. If you plan to use this for video chat, it does have a built-in webcam. All of these features still stay under the three pounds, coming in at a total of 2.76 pounds. This includes Dolby Audio Speakers so your music is crystal clear all day long. So, if you're looking for the best ultrabook and the lowest price, dive more into the Microsoft Surface Laptop.
5. Apple MacBook 12"
This next option you will either love or hate. Just like the opinions on some of the best backpack brands, the eternal debate of PC versus Apple will always live on. But, we figured we had to include the Apple MacBook on our list of the best lightweight laptops. If you gave its little brother, the MacBook Air a little more beef, this is what you get. For the price and the name, you can't beat what you get with this ultrabook.
It has a 1.2GHz dual-core Intel Core M3 Processor with Turbo boost up to 3.0GHz. Combine the 8GB 1866Mhz LPDDR3 Memory and the 256GB SSD storage and you have some unparalleled speed. Match this with the lovely Apple operating system and you're set for a lifetime. It has Intel HD Graphics 615 for a crystal clear display, along with a keyboard that has a second-generation butterfly mechanism. It is the heaviest of our best lightweight laptops at 3.4 pounds. But, if you're a die-hard Apple fan, this deal can't be beaten if you need an ultraportable laptop.
6. Lenovo Yoga 720
The Lenovo Yoga 720 is the most versatile option when it comes to the best lightweight laptops. It can swivel and flip into four different modes: laptop, tablet, tent and stand to help you adapt to traveling, editing, or whatever an adventurer like you may need it for. The 13.3″ Full HD touchscreen and 1920 x 1080 resolution make working on this ultrabook a breeze. Match that with the 7th Gen Intel Core i5-7200U 2.5GHz mobile processor and you have a winner. Fun features of the Lenovo Yoga 720 include a built-in fingerprint reading and an HD webcam with dual microphones. It has a Thunderbolt port and two USB 3.1 ports that can work with USB 2.0 devices.
With a Windows 10 operating system and LED backlight, you'll be able to work efficiently just about anywhere. The Lenovo Yoga 720 is 0.6-inches thin and only weighs 2.87 pounds. It is Bluetooth capable and will connect easily with any dual-band wireless network. So, for an all-around great and versatile lightweight laptop for a beautiful price point, look more into the Lenovo Yoga 720.
All in all, the best lightweight laptops will keep you moving and grooving without weighing you down.
We love each and every option on this list. But, there are clearly a few major differences in these ultrabooks. If you need the lightest weight possible, go with the Asus Zenbook. But, if you're a sucker for the Apple operating system, then the MacBook it is. For a tried and true reliable, roll with the Dell XPS 13. But, if you're ready to dive in with a new laptop brand that has brought some brilliant new features, the Huawei MateBook it is. Let us know which one you choose and why. Each of these will pair incredibly well with the best backpack brands on the market today for an unbeatable duo. We'd love to know what features are most important to you when choosing an ultraportable laptop.
Related Article: 12 Best Laptop Backpacks and Messenger Bags for the Efficient Traveler