When the Cold Strikes, Be Prepared with a Durable Sleeping Bag
The Coleman name is a popular one and their line of sleeping bags are just as well-known. If you are going on a camping or backpacking trip this winter, then the first thing you will need to purchase is a high-quality sleeping bag. Depending on where you are camping or backpacking, you may need a sleeping bag that can handle below freezing temperatures. The Coleman North Rim Adult Mummy sleeping bag is a very inexpensive option that can handle frigid temperatures. For the cost, we are impressed by the durability and warmth of this Coleman sleeping bag
In our full review of the Coleman North Rim, we will be discussing the key features and benefits of this product. In addition, we will be reporting what other travelers are saying about the product. Following this review, you will have a better sense of whether this sleeping bag is the best fit for you or if you need to check out some other bestselling sleeping bags.
A Little About Coleman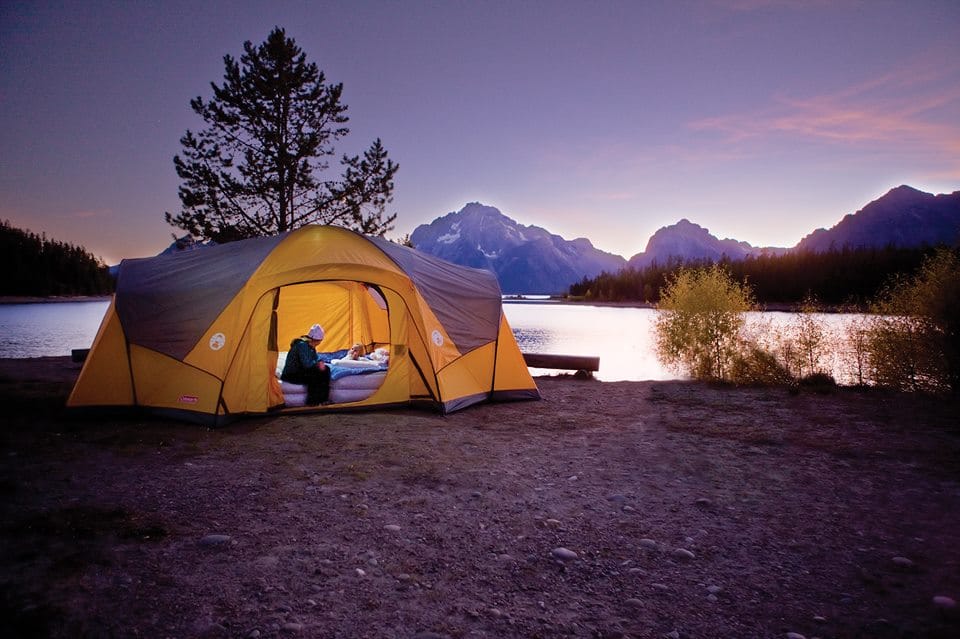 The Coleman Company has been around for decades and Coleman does not just make sleeping bags. The company is an expert in several other outdoor recreational equipment including stoves, grills, tents, backpacks, camping gear, boats, furniture, and more. In terms of outdoor recreational gear, the Coleman name is a reputable one.
When it comes to the company's sleeping bag products, the Coleman North Rim Adult Mummy sleeping bag is one of the top runners. As a lightweight, adult sleeping bag that functions at 0-degree temperatures, this product is worth consideration. Especially when you see the price. The bag is very inexpensive. It can be found for as low as $40 USD. Given that this Coleman sleeping bag is sold at such a cheap price, you may already be having concerns. We know how tempting it is to assume that the cheaper the bag, the cheaper the quality. But, the Coleman North Rim actually lives up decently well to the claims it advertises. We will discuss more about this throughout the review. Now, let's start talking about the key features and benefits of this Coleman sleeping bag.
Coleman North Rim Adult Mummy Sleeping Bag Features & Benefits
Product Specifications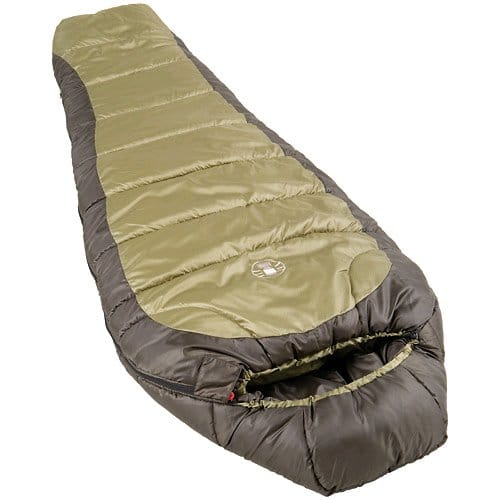 The Coleman North Rim Adult Mummy sleeping bag is 32″ x 82″ long. With this size, the sleeping bag fits individuals up to six feet and two inches tall. Since it is a mummy sleeping bag, there is extra wiggle room for those who move around in their sleep. Plus, the rectangular bottom of the sleeping bag leaves extra room for your feet to wiggle while you slumber. This bag is 100% polyester all around. The bag is lined with polyester and made with a polyester rip-stop cover. The Coleman North Rim Adult Mummy sleeping bag is also designed for camping in below freezing temperatures. In fact, this Coleman bag is a 0-degree sleeping bag. Concerning the zippers, they are anti-snag. Also, the bottom of the bag can be unzipped for further ventilation.
As for the weight, the Coleman North Rim weighs in at 4.7 pounds. This product is on the heavy side when compared to other sleeping bags. Therefore, it is not ideal for backpacking, unless you are only backpacking a short distance. In addition to the weight, this Coleman sleeping bag is overall more bulky than comparable product. This is an issue for some and a non-issue for others. It depends on your outdoor needs. On the other hand, a stuff sack that comes included with the sleeping bag also makes for easier packing. You won't have to struggle to fit the bag into your own backpacks or carrying cases.
Additionally, those looking for a double sleeping bag will want to look somewhere else. The Coleman product won't provide extra room for those who desire lots of space in their bag. However, despite the tighter fit, this means you'll have a warmer, cozier sleep. With the snugger fitting bag, your feet will stay warm as well as your upper body. If you're looking for the perfect winter sleeping bag, Coleman's product should be your first pick.
Insulation and Mummy-Shaped Design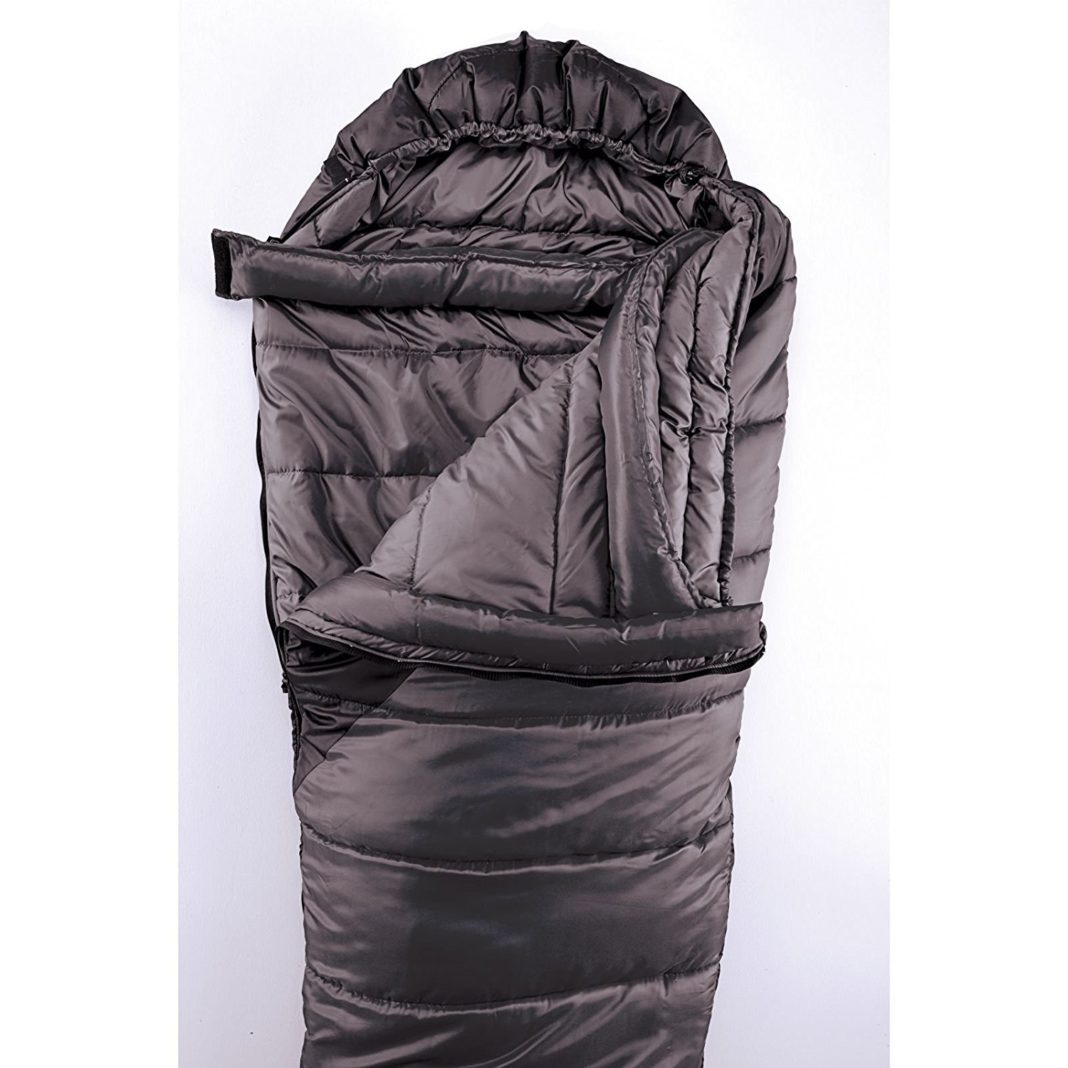 When camping in cold weather, the Coleman sleeping bag remains ideal for keeping warm as you sleep. Both the insulation and the mummy-shaped sleeping bag design contribute to the warmth of this Coleman sleeping bag. These features ensure that you retain your body heat while inside the bag, so you won't freeze all night long.
First things first, what is the deal with sleeping bag insulation? There are a number of ways to insulate a sleeping bag. The most popular ways are to use a goose down fill or a synthetic fill. Both options have their pros and cons. As for the Coleman North Rim, this product is insulated with a synthetic fill. This allows for the sleeping bag to easily compress, remain relatively lightweight, and keep you toasty in the night. The quilted design of the sleeping bag also eliminates cold spots, meaning you'll stay cozy from head to toe. However, we must mention that even when compressed, this Coleman sleeping bag remains bulkier than its competitors.
With a below-freezing temperature rating, this single sleeping bag provides the perfect place to rest while winter camping. The Coleman sleeping bag will help travelers feel comfortable during camping trips to snow-capped mountains and chilly forests. An insulated footbox and Thermolock draft tube create reduced heat loss for even greater warmth. However, make sure to purchase an additional sleeping pad, as this will offer extra comfort. The sleeping pad will also prevent the insulation from getting squashed when you lay on top of it. Otherwise, the squished insulation won't be able to keep as warm without the pad.
Being mummy-shaped also helps to keep campers and backpackers warm. It does so by helping to limit the amount of body heat that escapes from the sleeping bag. Mummy bags prevent warmth from leaving with their unique, tapered shape. Normal, rectangular sleeping bags allow for the cold to enter the inside of the products. In addition, the hood of the Coleman North Rim sleeping bag can be adjusted with a drawstring. The draw cord allows users to release heat when it gets too hot inside the sleeping bag. Campers can even tighten the hood to trap heat inside the bag as well.
Weather-Resistant and Durable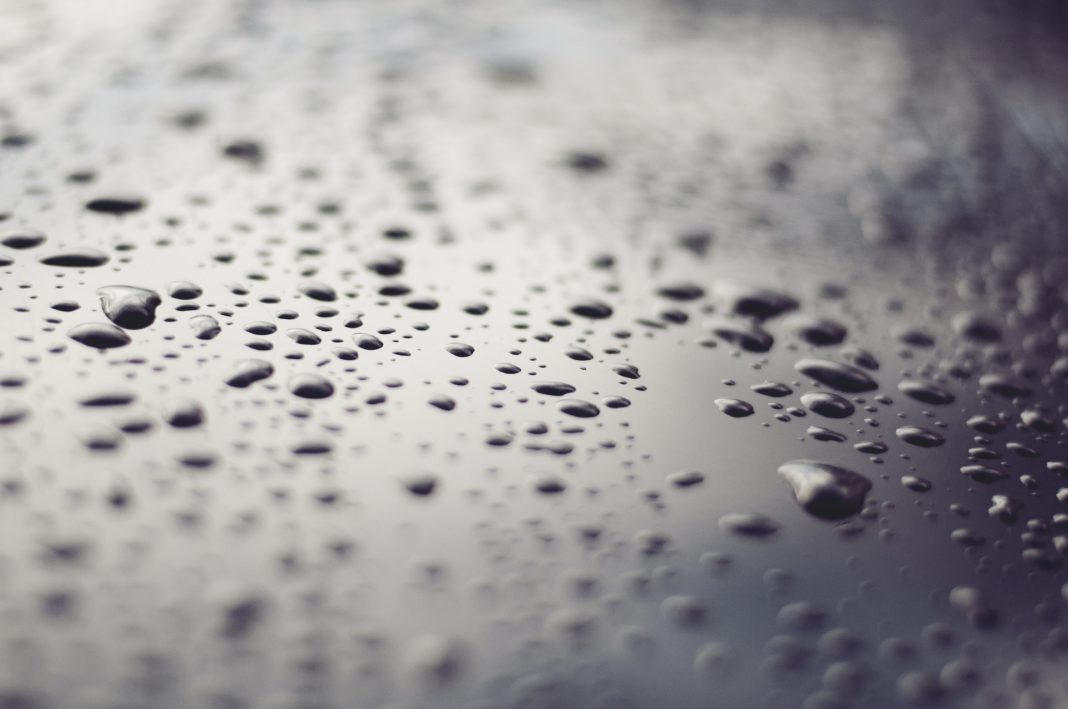 When you're planning to spend time outdoors during the winter, you need a tent that can withstand the extreme weather. The Coleman sleeping bag maintains a durable design for camping in frigid temperatures and various outdoors environments. When you're looking for a comfortable sleeping bag, there's nothing more important than the product's high-quality fabrics and construction. As you place this sleeping bag inside a pop up tent or other shelter, you'll have an amazing night's sleep.
Since the Coleman sleeping bag has a polyester cover, you won't have to worry about the fabric tearing or ripping. A ZipPlow system on the bag prevents the zipper from snagging and improves functionality when closing it. This ensures the sleeping bag will stay remain usable no matter how many outdoors trips you take. Similarly, the water resistant structure of the product means you'll stay dry even if you spill water on the bag. Rain or shine, the sleeping bag will help you remain clean and fresh during all your adventures.
Additionally, the Coleman sleeping bag is machine washable, so you can clean the product with ease after getting it dirty. This feature makes it useful for those with kids, as traveling alongside young ones can get messy. Children's sleeping bags don't always have the option to throw them in the washing machine. Accordingly, you would have to wash your child's sleeping bag by hand, which could become annoying. The Coleman sleeping bag takes care of this issue by letting you throw the bag in the washer and go.
Limited Warranty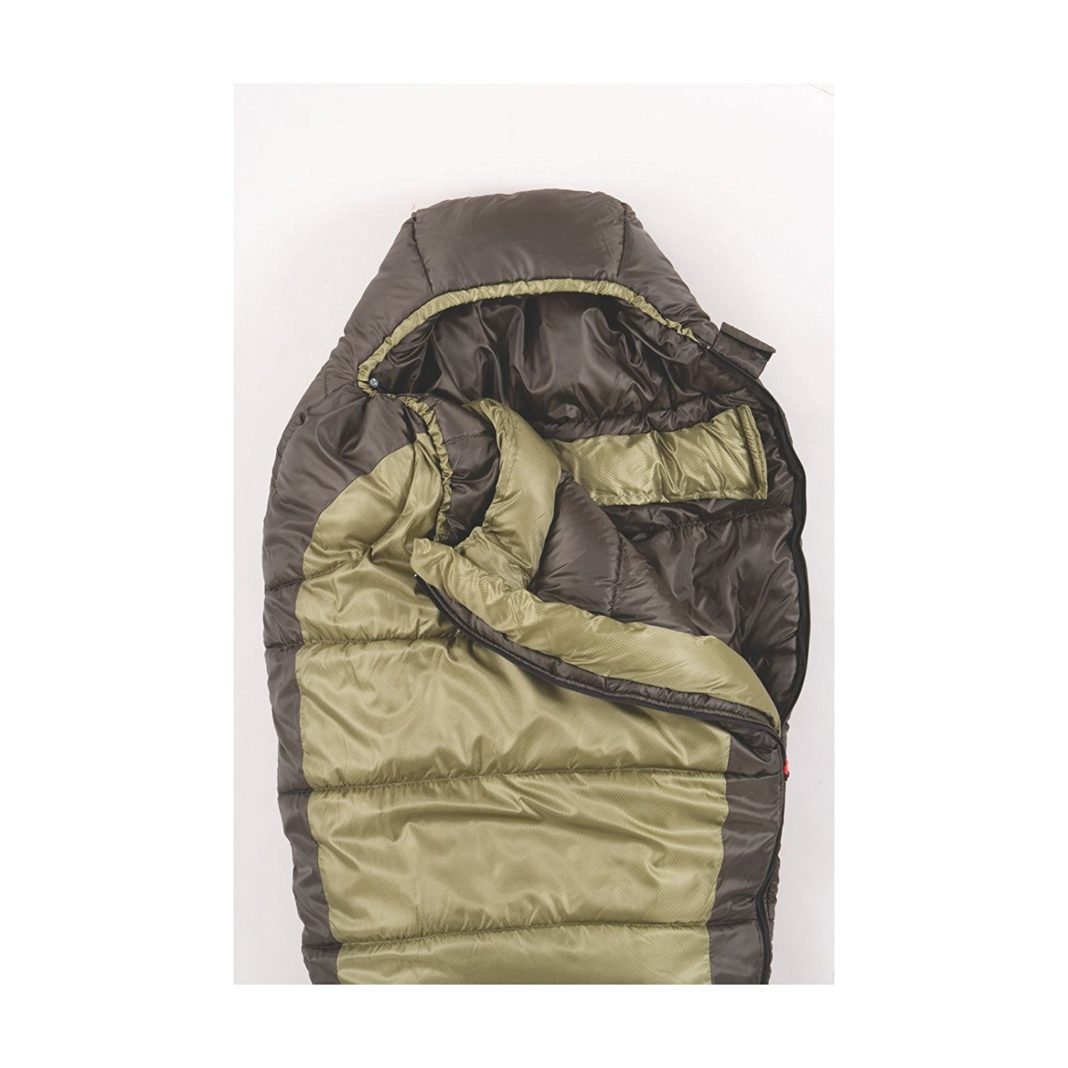 The purchase of one Coleman North Rim Adult Mummy sleeping bag comes with a limited warranty. This 5-year warranty covers all manufacturing defects. If you're not a happy camper, you can easily return the sleeping bag to your place of purchase. However, please note that the warranty does not cover damage caused by misuse, weather, accidents, improper care, etc.
Pro Tip: When looking for a sleeping bag it is important to read the fine print when it comes to the product warranty.
What Travelers Are Saying About This Coleman Sleeping Bag
So, what do customers have to say about the Coleman North Rim? For starters, customers are jumping for joy at the price of this bag. Campers have stated that the sleeping bag is great for the price they paid. Although this bag can handle single digit temperatures, you will still need plenty of layers and blankets to keep warm. If you see yourself spending a significant amount of time in freezing temperatures, then it would be a good idea to invest in a more expensive, but extra toasty sleeping bag (preferable insulated with goose down). Overall, if you aren't a huge camper, then travelers very much recommend this product. However, this product is not ideal for backpacking. This Coleman sleeping bag is simply too heavy at 4.7 pounds to lug around on backpacking expeditions.
Alternative Sleeping Bags
Marmot Trestles 30 Mummy Sleeping Bag

Also sold at an inexpensive rate, the Marmot Trestles 30 Mummy Sleeping Bag is one alternative sleeping bag option. Though this is only a 30-degree sleeping bag (unlike the 0-degree nature of the Coleman North Rim sleeping bag), it still is a comfortable and quality bag. If you are interested in Coleman North Rim 0-Degree, but don't foresee yourself camping or backpacking in such extreme temperatures, then you may want to consider the Marmot Trestles 30 Mummy Sleeping Bag. Similarities between the two products include the mummy-shaped design, the roomy foot box, and adjustable hood to lock in the heat. If you are more of a summer camper than a winter camper, then this sleeping bag could be an effective alternative for you. Why invest in a 0-degree sleeping bag if you aren't camping in below freezing temperatures?
Coleman Silverton Zero Degree Mummy Sleeping Bag
Are you a fan of the Coleman Company? Are you curious about what other 0-degree sleeping bags they sell? If that is the case, then the Coleman Silverton is one alternative sleeping bag to consider. This Coleman product has a similar mummy design, which is a favorite among campers because of how easy it retains heat. Like the Coleman North Rim, the Coleman Silverton is also an inexpensive product. You can find this product for as low as $60 USD. For the price, you may think that the Coleman Silverton sleeping bag doesn't live up to its claims of being a 0-degree bag. However, this sleeping bag is surprisingly effective.
Hyke and Byke Eolus Goose Down Sleeping Bag
Are you taller than 6'2″? If you need more space than what the Coleman North Rim provides, then we suggest checking out Hyke and Byke sleeping bags. For optimum warmth, comfort, and durability check out the Hyke and Byke Eolus Goose Down sleeping bags. This sleeping bag comes in two versions: Eolus 0F and Eolus 15F. Both versions have very similar product dimensions and are ultralight at 2-3 pounds (depending on version and regular/long sizes). If you want to invest in a real-deal sleeping bag, then this product is among the best of the best.
These Hyke and Byke Eolus mummy sleeping bags are for adult use and are fantastic to keep you warm in the cold of winter. Travelers are raving about the Hyke and Byke Eolus sleeping bags and there are hardly any disappointments among customers. As an alternative, we highly recommend looking into the Eolus 0F and 15F sleeping bags. These top-notch sleeping bags are easily compressible and among the best backpacking sleeping bags because of their quality and ultra-lightweight.
Cuddle Up in the Coleman North Rim
For the amazingly low price, the Coleman North Rim is a great sleeping bag to have on hand. While it may not be ideal for the individual who is camping every weekend in below freezing temperatures, it makes a decent bag for the infrequent camper. Plus, if you want a sleeping bag to keep in your car for emergency use, then this inexpensive product is a good one for the job.
What are your thoughts on the Coleman North Rim Adult Mummy Sleeping Bag? If you own this Coleman sleeping bag or another made by Coleman, then we would love to hear about your experience with the company's products in the comments section below.
Every camper and backpacker is looking for something different in a sleeping bag. Maybe this one is for you; maybe you have to keep looking. Thankfully, we have reviewed several of the best sleeping bags to help you sift through and find the perfect fit for you. Check out our related article to see more of the bestsellers.
Related Article: ​Best Sleeping Bags For This Year's Adventures​​​