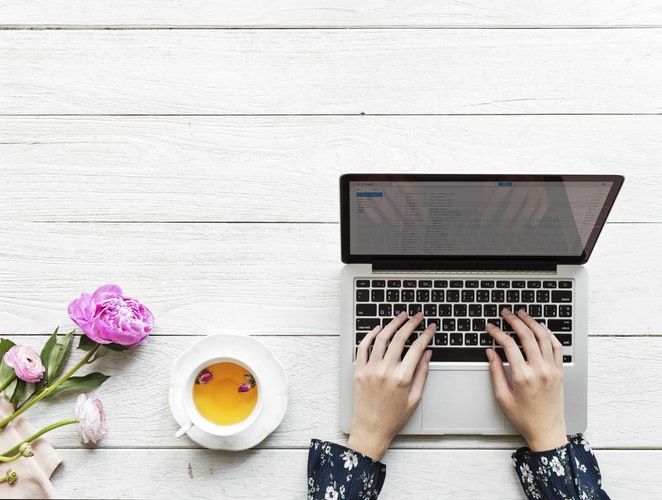 These mini laptops are small in size but big in performance.Travelers, we all know we want to cut down on bulk. Minimalist travel is the way of 2019. Since we're all looking to reduce clutter in what we pack, why not cut down on the size of our tech too? Packing cubes, compression bags, and organization pockets all help you to keep your belongings in order. The best mini laptops offer a great way to take the technology you need with you without overloading your luggage. We've picked out the best travel companions for getting work done on the go.
A small screen, portability, and a lightweight body are just a few desirable qualities of the mini laptop. But that is not all. Our picks also offer an excellent battery life, strong build, and fast processors. Without further adieu, here they are.
| Image | Product | Rating | Prices |
| --- | --- | --- | --- |
| | | 4 out of 5 | |
| | | 4.5 out of 5 | |
| | | 4 out of 5 | |
| | | 4.5 out of 5 | |
| | | 4 out of 5 | |
| | | 5 out of 5 | |
| | | 4.5 out of 5 | |
| | | 4.5 out of 5 | |
| | | 4.5 out of 5 | |
| | | 4.5 out of 5 | |
QUICK NAVIGATION
Normal Laptop Vs. The Best Mini Laptops: What's the Difference?
You might be wondering what makes the best mini laptops different from a regular one. Or maybe you are just wondering where to start looking for one. Don't sweat it. That's what I'm here for. Having the best laptop makes all the difference. We've sought out (and tested) the market's best mini laptops and narrowed down my list to the top picks. Read on to find the perfect fit for you. When it comes to traveling, these choices will not only help you save space but also work more efficiently. Price, screen size, storage capacity, processing speed, and battery life all come into play. Another important factor to consider is what your budget looks like. Many travelers are willing to sacrifice portability for better processing speeds. If you work remotely or want to edit travel videos for your adventure vlog, these are important things to consider.
The Brands that Make the Best Mini Laptops (in Our Humble Opinion)
When it comes to making a big purchase, you want to know you are investing in a quality item that will last for years to come. To answer any questions you may have, we tested out some of the top-rated pieces of tech and rounded up our list of the brands offering the best mini laptops.
Microsoft

Apple

ASUS

check

Dell

check

HP Envy

check

Lenovo
Here Are Our Picks for the Best Mini Laptops
New Microsoft Surface Go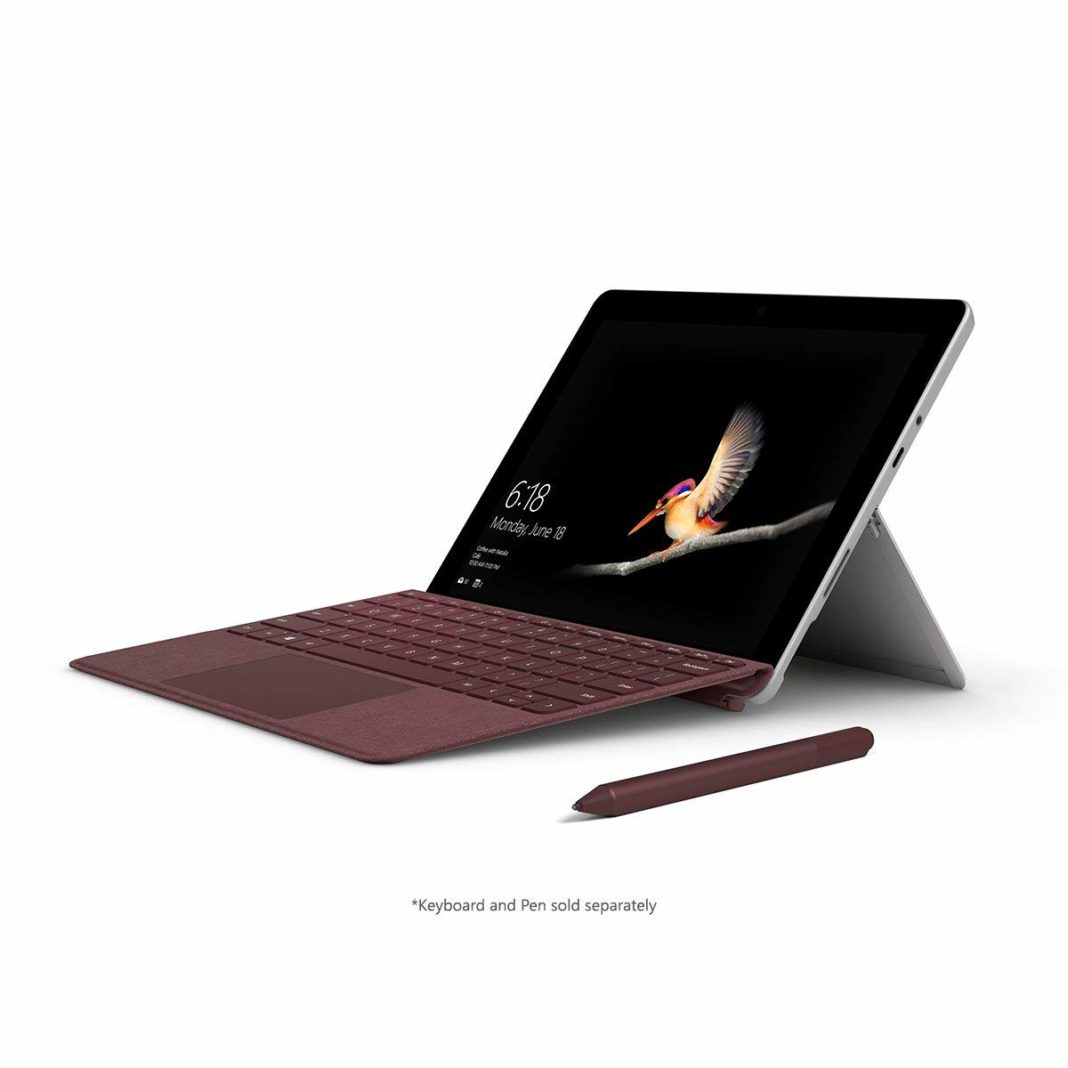 As one of the latest and greatest Microsoft Surface products, this ultra-compact 10-inch laptop is a Windows 10 capable PC. At just $529, you will get the entry-level Surface Go along with 64 GB of storage and 4 GB of RAM. Here's the best part. While the storage capacity isn't huge, it is capable of running multiple apps simultaneously without slowing down your speeds.
According to Microsoft, this Surface Go is capable of playing 9 hours of continuous videos before needing a recharge. We averaged about six to seven hours of screen time before needing another boost. All in all, this style is versatile, compact, and a great buy for the sticker price. If you're looking for the best mini laptops, you have certainly found one here. We guarantee you will not be disappointed in your purchase.
Pros
plus

Hi-Res pixel display

plus

Very lightweight

plus

Good storage

plus

9 hours of battery life on a single charge
Cons
close

Performance a little slow
13-Inch MacBook Air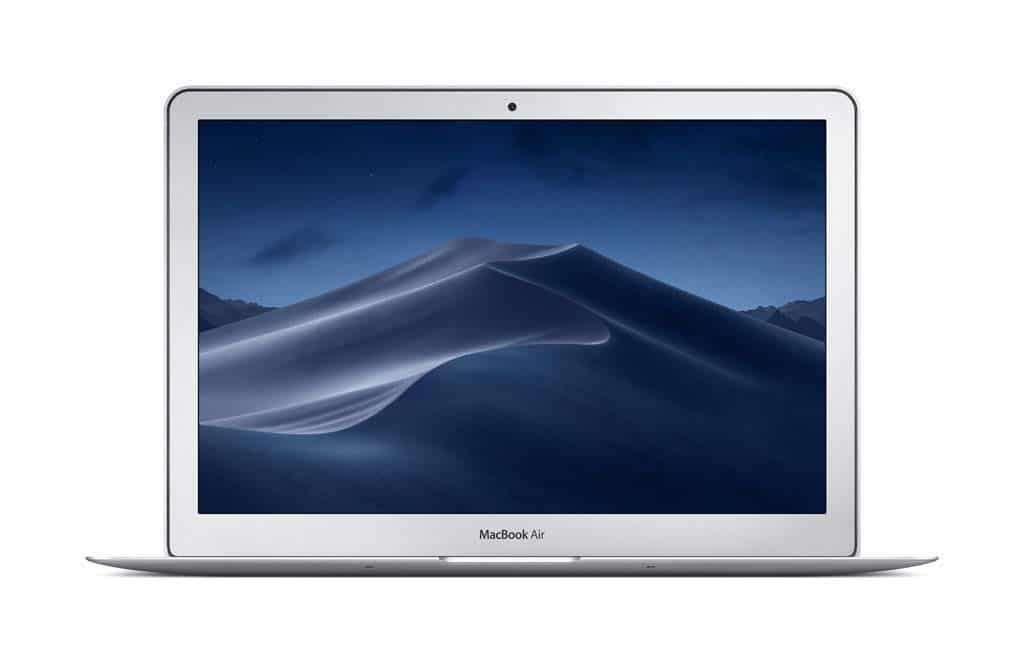 While this style isn't exactly mini, a 13-inch laptop is still smaller than most standard sizes. MacBook offers some of the highest quality tech pieces on the market, so you can rest easy knowing you will get a good buy. Be prepared to spend a bit more. After all, it is one of the best mini laptops. The MacBook Air 13-Inch is not nearly as affordable as Microsoft's Surface Go.
However, it does come in a new, thinner design which is always helpful when you pack for a trip. Since we're trying to save space, this is an update that we really love. More importantly, it is equipped with Apple's stunning Retina display and powered up by the latest eighth-generation Intel processors. As soon as you look at the screen, you will notice how clear and crisp the visuals are. It outshines its predecessor in every possible way.
As you would expect from MacBook, the build quality is nothing short of excellent. Composed of 100% aluminum, it is much more durable than the previous style as well. While it can handle a good degree of processing power, if you're looking to upload or edit 4K videos, you may want to opt for the MacBook Pro instead. If you're not looking to do this type of editing and just do a lot of web browsing, this laptop will work out great. It can handle fifteen or more tabs open on your browser at a time. In addition, it comes equipped with good speakers, Touch ID, ten hours of battery life, and two USB ports.
Pros
plus

1.8 GHz Dual-core Intel Core i5 processor

plus

Good graphics

plus

Fast storage
Cons
close

Expensive

Can't process large video files well (e.g. 4K)
ASUS Zenbook 13 UX331UN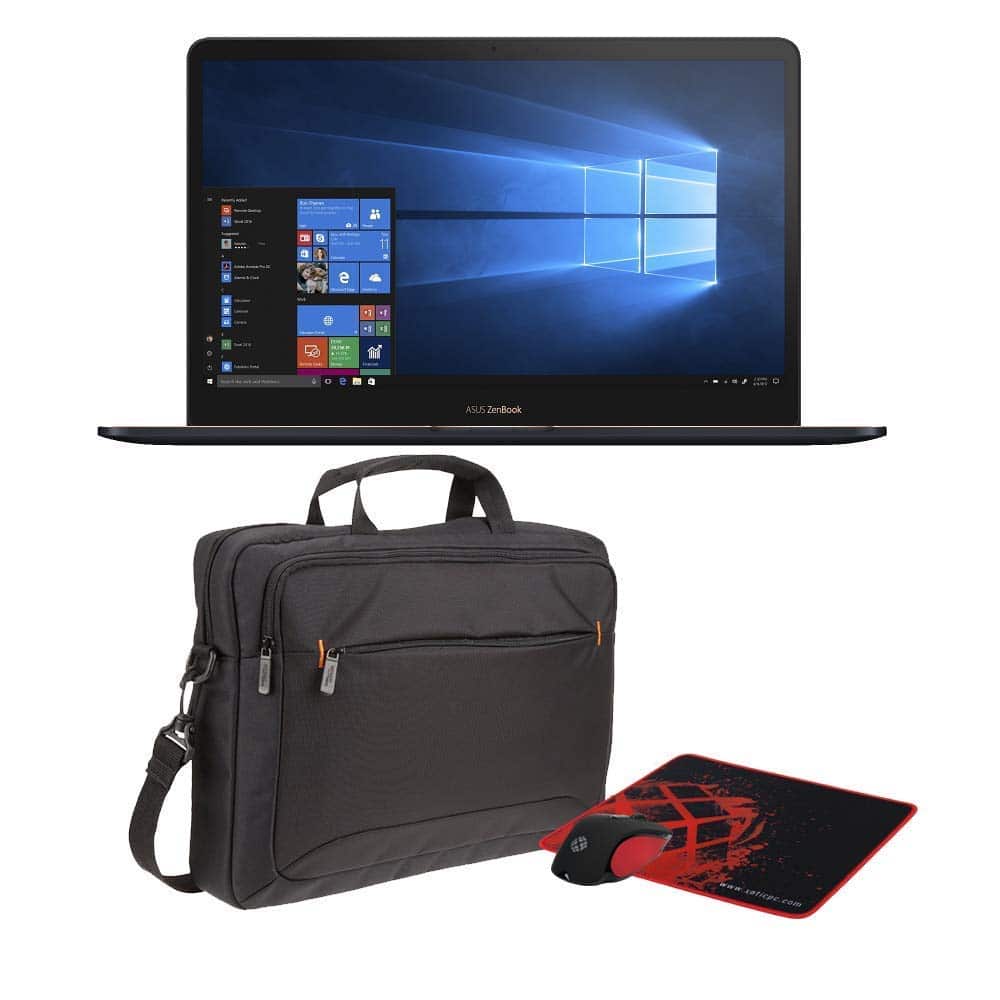 The ASUS Zenbook has to be one of the best mini laptops. Made with effortless portability in mind, this style is just 0.5" thin and less than 2.5 pounds. It's so lightweight, you'll forget it is even in your bag until you need it. Besides the practical element of being compact, we love the aesthetics too. Sporting an attractive design, you'll find an all metal construction with gold finish and a 13.3-inch Full HD Display.
It supports up to thirteen hours of battery life and super fast charging. You can charge 60% of the total battery in just forty-five minutes. Other important features of the notebook include wireless connectivity and Intel processor options, convertible touchscreen display, 8 GB RAM, and 256 BG state drive. All in all, this little wonder packs a punch. Since it is in between the two aforementioned prices, we would say it is a good deal.
Pros
plus

Super thin and lightweight

plus

Easily portable

plus

Full HD Display

plus

Lightning fast charging

plus

Up to 13 hours of battery life
Cons
Dell XPS 13 Mini Laptop
A high-end laptop, the Dell XPS 13 Mini features Windows 10, a captivating 13.3-inch 4K display, sleek aluminum build, and a battery life that lasts for up to ten hours on one charge. The small bezels in the display screen make the laptop look much smaller than the screen would suggest. With 4GB of RAM and 128 GB SSD, you have a decent amount of storage too. Like the MacBook Air, this one is going to cost you a bit more. On Amazon, the sticker price runs around $1,099. This is definitely one of the best mini laptops in our book.
Pros
plus

Windows 10

plus

4K Display

plus

Good amount of storage
Cons
HP Envy x2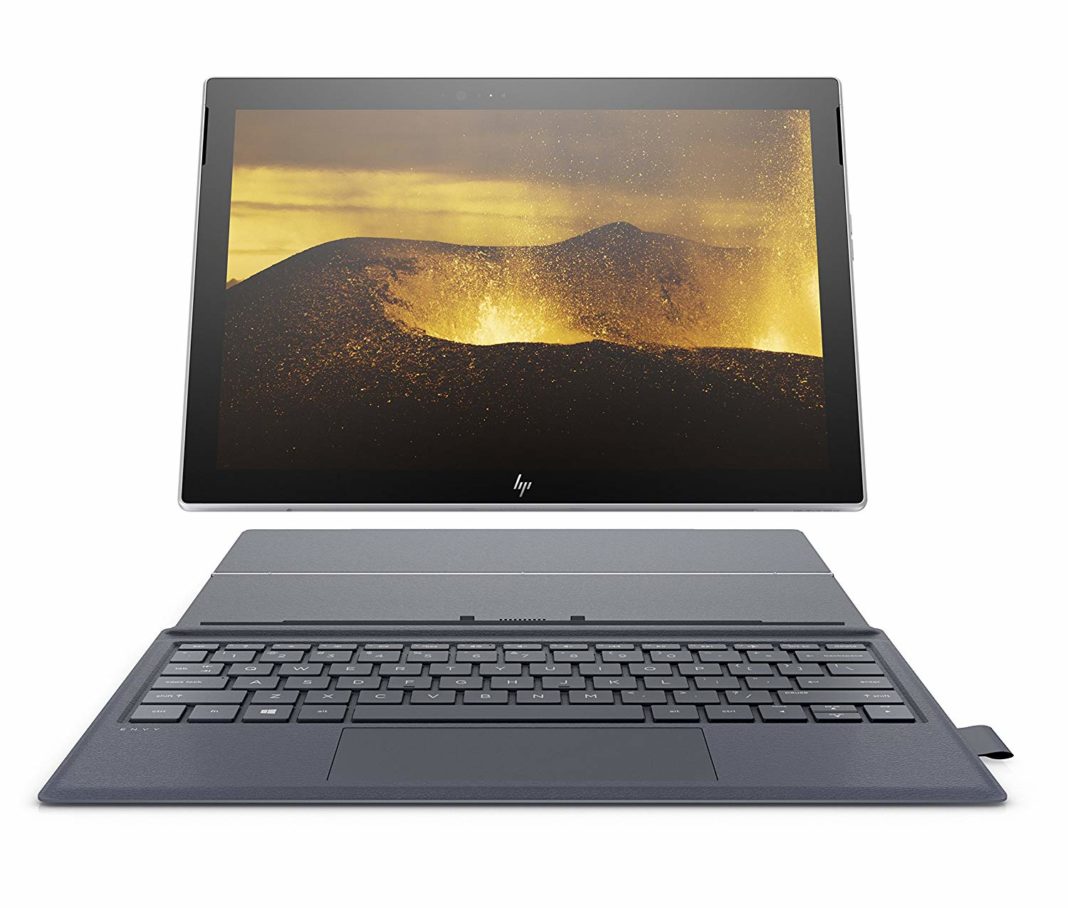 Take a step up from your old iPad. The HP Envy x Mini Laptop is just what you need to work on the go. If you're a blogger or work remotely, this is such a helpful tool to have for travel. Besides having a full keyboard and stylus, it also has a Qualcomm Snapdragon 835 Processor, 4 GB of RAM, 128 GB of storage, and dual USB-C ports. But that's not all.
It also has dual cameras which are very convenient for Skype calls. On a single charge, you can get 20 hours of use. That's amazing. And in the event that you need more storage space, the laptop comes with a built-in card reader. There is even a special slot for your SIM card which means you can utilize your cell phone's data plan to get on the internet.
Pros
plus

Dual cameras for video calls

plus

20 hours of battery life on a single charge

plus

Comes with a built-in card reader
Cons
close

Decent processing speed
ASUS Chromebook Flip C302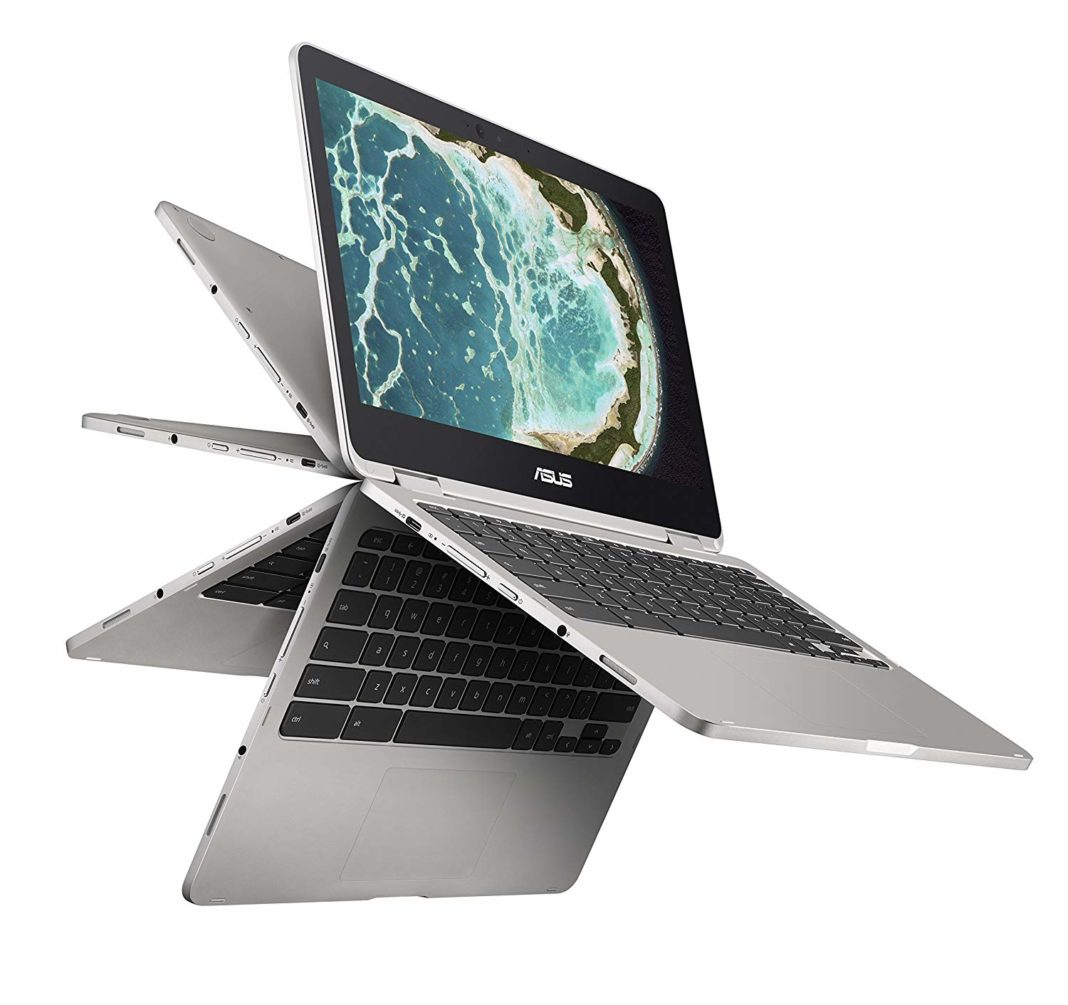 This is one of the best mini laptops for kids and students. At a price of $475, it's substantially more affordable than our other top picks. Yet, it is just as durable. The rugged body features rubber-enforced edges, which allows it to survive a drop from three feet. 11.6 inches of retina display is large enough for you to work with when you are on the go and reclines up to 180 degrees. Since the screen is made of Gorilla Glass, it is difficult to scratch. When it comes to the processor, you are looking at ann Intel M3 or M5 and ten hours of battery life on a single charge. Did you know that this Chromebook is even capable of running Android apps?
Pros
plus

Affordable

plus

Durable construction (can survive a drop from three feet)

plus

Gorilla Glass Screen

plus

Good processor and ten hours of battery life on a single charge
Cons
ASUS Transformer Mini T10HA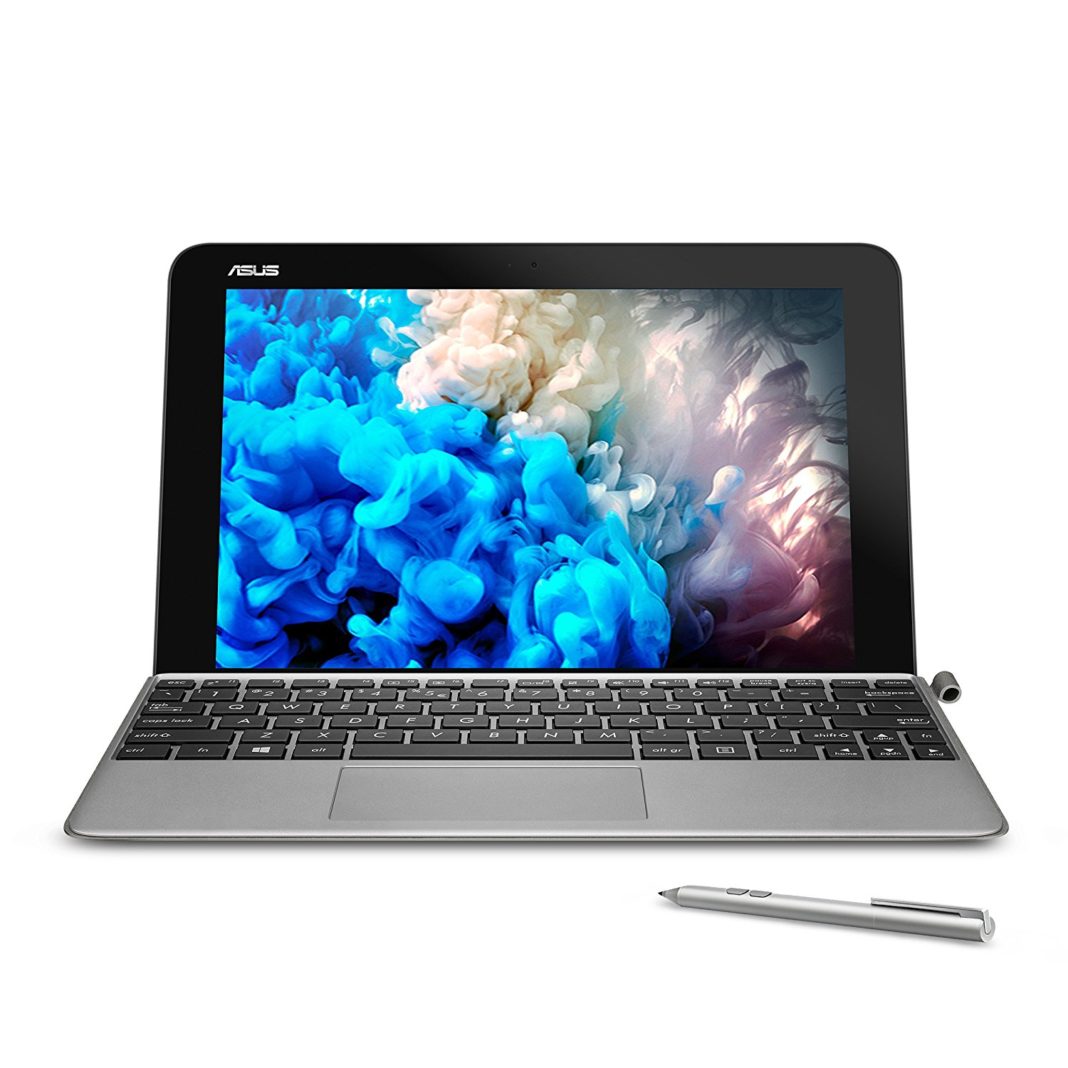 At $357, this laptop is such a steal. Despite the low sticker price, it still feels much more premium than other standard styles. With an aluminum and glass body, it is a bit more fragile than some of the other styles we chose but it is portable and lightweight. Just make sure you get a shock-proof laptop carrying case and you should be fine. Remember to always bring your tech with you on the plane and never keep it in a checked bag. This will help you to avoid airline mishaps with damaged goods.
The ASUS 10.1-Inch Transformer Mini Laptop is the perfect style for working on the go. Whether you're a college student or professional, this is a good choice. Not only is it affordable but it is also a worthwhile long-term investment. Since it has a detachable keyboard, it can double as a tablet besides a laptop.
The back has a pull-out adjustable kickstand which makes it a great choice for watching videos or drawing with the handy stylus. Last but certainly not least, it comes equipped with an Intel Atom Quad Core x5-Z8350 Processor, 4 GB of RAM, and up to 128 GB of storage. Eleven hours of battery life will get you a long way.
Pros
plus

Affordable

plus

Detachable keyboard

plus

Doubles as a tablet

plus

Pull-out adjustable kickstand

plus

Good storage and processor
Cons
ASUS Transformer Book T300 Chi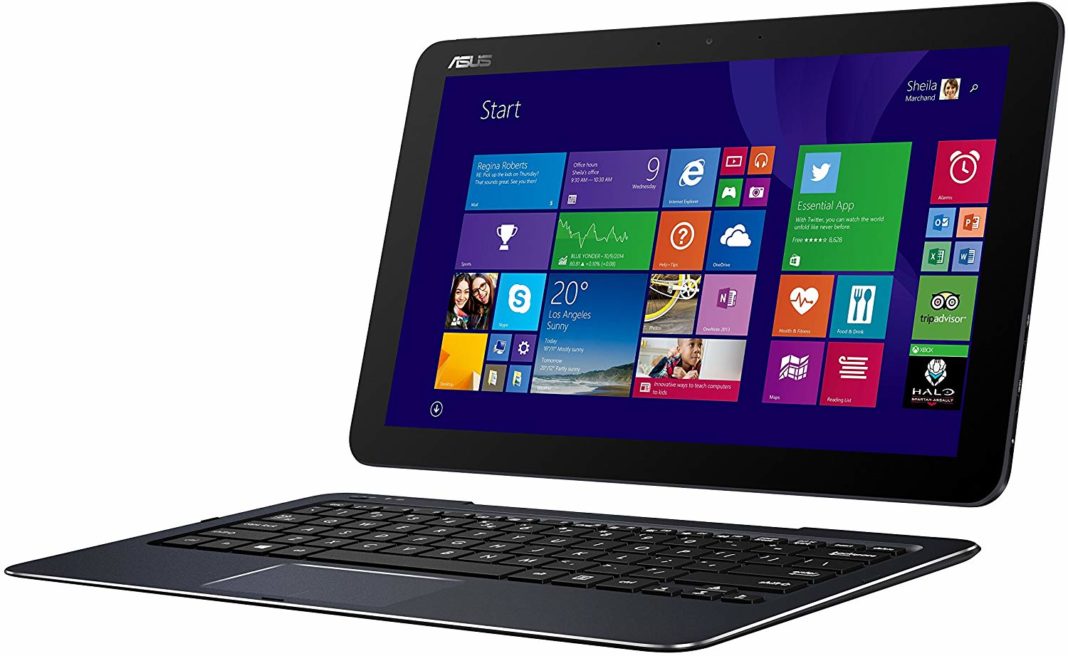 Can you believe this style is under $300? Affordable and practical, the ASUS Transformer Book Mini Laptop could be your best bet yet. A Windows 10-hybrid, it features a 10-inch high-resolution display screen along with a detachable keyboard and trackpad. These are features you would normally see on a laptop for double the price.
An Intel quad-core processor powers it up and it is well-equipped with 4 GB of RAM, an eleven-hour battery life, and 64 GB of eMMC storage. All in all, it measures less than a half an inch thick and weighs less than two pounds. Talk about portability. The long battery life, vivid touchscreen, and its compact size make it a solid purchase.
Pros
plus

Lightweight and durable

plus

Affordable

plus

Windows 10 Hybrid
Cons
Dell Inspiron 11 3000 Mini Laptop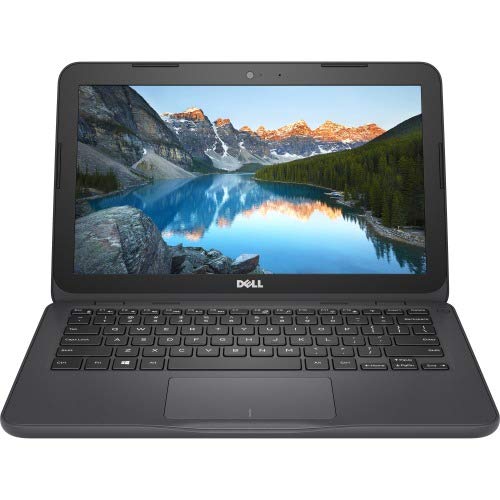 For those looking for a great budget pick, you've found it in the Dell Inspiron 11 3000 Mini Laptop. At only $180, you are getting so much. A Windows 10 notebook, it is equipped with 4 GB of memory and an Intel HD graphics card. Since it only has 32 GB of flash storage, you will want to invest in a hefty SD card. For this price though, we don't mind sacrificing a bit in the way of storage capacity.
Pros
plus

Great budget pick

plus

Windows 10 Notebook

plus

Intel HD graphics card
Cons
close

Low storage space and fairly slow processor
Lenovo ThinkPad X280 Mini Laptop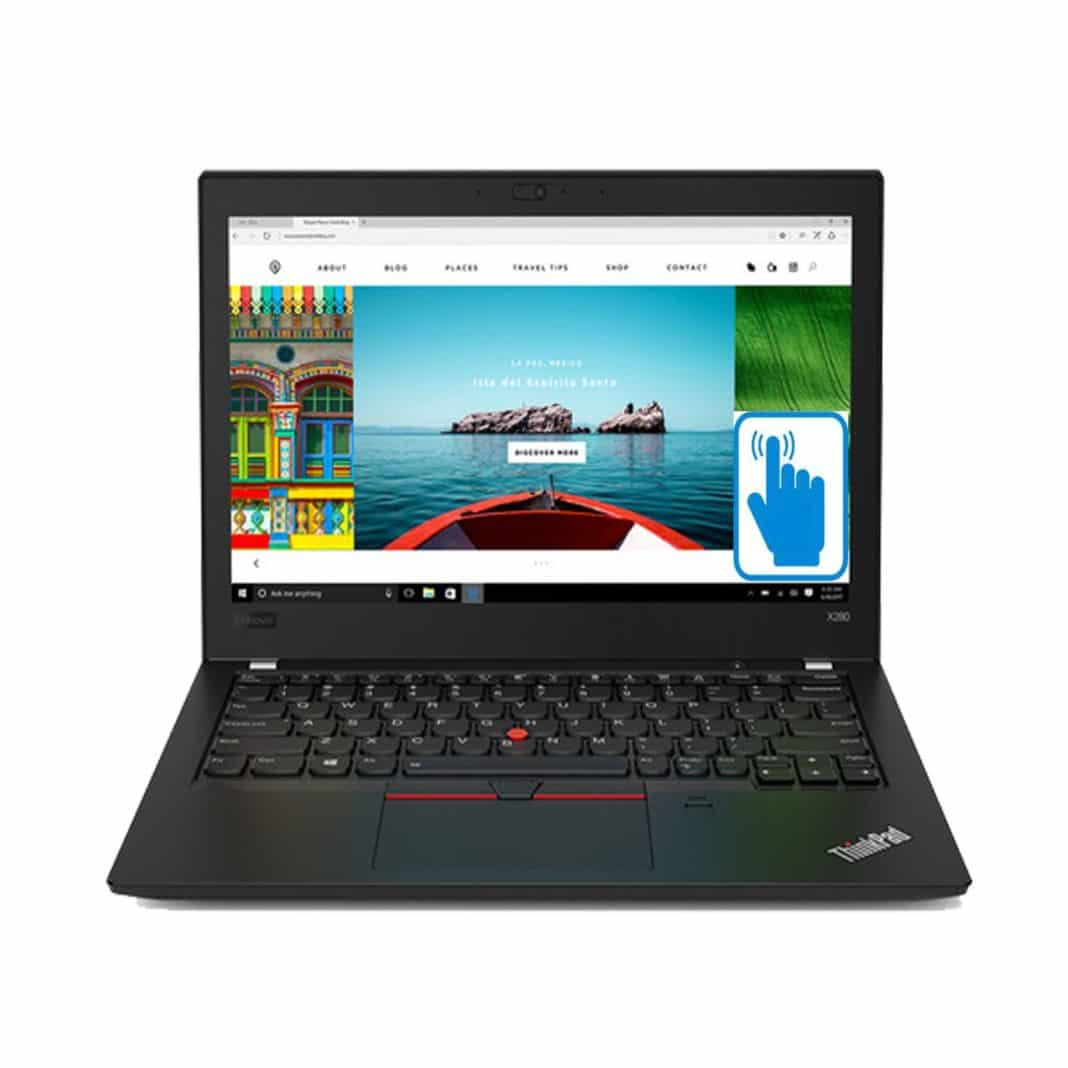 For those unfamiliar with Lenovo and this ThinkPad style, it is one of the best mini laptops on the market. Designed with professionals in mind, the X280 comes with dual Thunderbolt 3 ports, dual USB ports, an ethernet jack, and an HDMI-port. With a 12.5-inch retina display, you will have plenty of space to work on your assignments, browse the web, and watch movies. You can opt for a model with or without a touchscreen.
When it comes to storage, you have 16 GB of RAM with a lightning-fast Intel processor. Photographers and other creatives will be happy to know that it is capable of most tasks, including processing large video files. Whether you are looking to edit some 4K footage or watch HD videos, you'll have over twelve hours of battery life to do just that.
Pros
plus

Intel Core Processor

plus

Highly functional

plus

Full HD Touchscreen

plus

Great storage Space
Cons
Common Questions
Check out these other travel products and tips for winter travel:
Related Article: 8 Smart Travel Accessories That Make Life Easier