Heading to the midwest soon? Read up on 12 fun things to do in Milwaukee before you go.
Maybe you're familiar with Milwaukee as "Cream City" or "Brew City." Or perhaps you know this city because of its beloved breweries and the Major League Brewers. Depending on how old you are, you might just know about Milwaukee because it's home to the one and only Fonz. Whether you're familiar with this Wisconsin city or not or not, we advise paying it a visit soon. You will be surprised by all the fun things to do in Milwaukee.
But first, let's catch you up on a few of Milwaukee's fun facts. Milwaukee sits along the south-western shore of Lake Michigan and is the largest city in the state of Wisconsin. There are dozens of museums in Milwaukee, not to mention 25 theaters and more than 150 restaurants. If you're an outdoor enthusiast, you'll be happy to know there are the 150 parks and 130 miles of bike trails spread across the city.
Needless to say, there is no shortage of fun things to do in Milwaukee. Let's take a look at the top 12 things to do for first timers to this midwest city!
1. Stroll along Milwaukee's Lakefront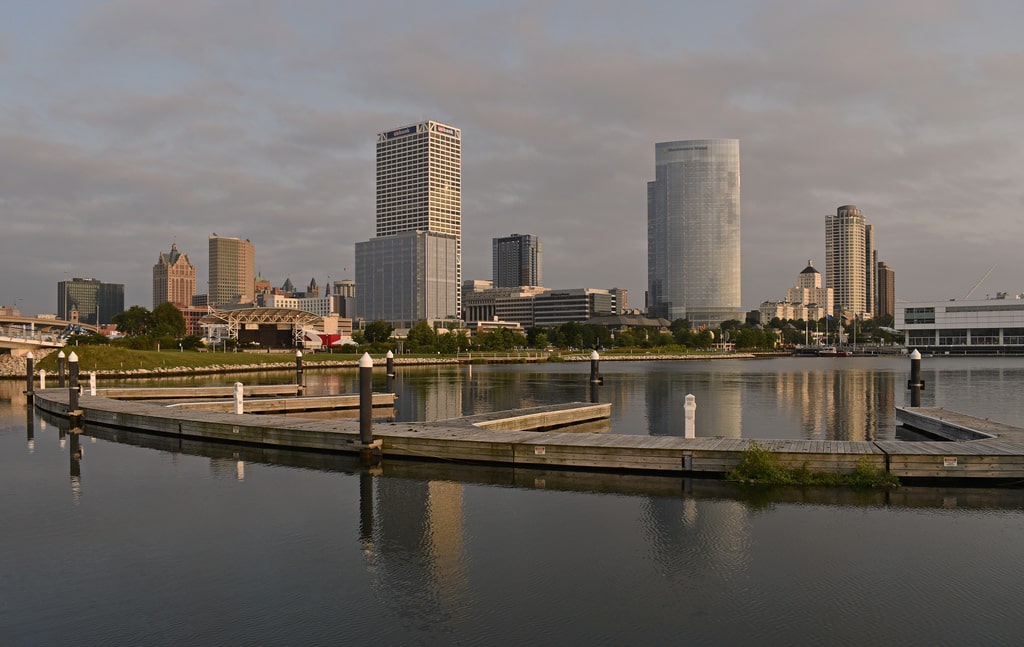 Credit: Flickr
You will find no better start to your day in Milwaukee than a walk along the Lakefront. It is easily one of the prettiest downtown areas in any American city. And you will find there is something for everyone to enjoy along the Lakefront. If you get your kicks from shopping, there are countless local shops, boutiques, and galleries to peruse. Foodies will have a frenzy over the many lakeside restaurants and cafes. Not to mention the beaches, parks, and trails that just about everyone in the city enjoys. The diverse range of activities along the Lakefront is what makes it one of the most fun things to do in Milwaukee.
You will also find one of the city's most prominent landmarks along the Lakefront: the War Memorial Center commemorating the soldiers of WWII and the Korean War. The Lakefront is now also home to the Milwaukee Art Museum. Inside you will find a fascinating collection of American and European works from the 19th and 20th centuries.
While you're in Milwaukee, be sure to check out the schedule of events going on at the Lakefront. Fun activities and events are put on along the Lakefront throughout the year. In the spring, locals crowd the Lakefront for Art in Bloom, the Milwaukee Art Museum's "fully floral art festival including a fashion show of gowns created completely of flowers." In the fall, tourists and locals can enjoy the city's autumn glow with a view from the North Point Lighthouse & Museum.
Visit the website for more information on events happening at the Milwaukee Lakefront.
2. Marvel over the Pabst Theater and Pabst Mansion
If you are an architect nut, then taking in the sights of the Pabst Theater and Pabst Mansion are some of the most fun things to do in Milwaukee. Captain Frederick Pabst, founder of Pabst Brewing Company, built the mansion in 1893 for his family. The building is renowned for its Flemish Renaissance Revival style. Inside the rooms are adorned with period furnishings and decor. And if you're in Milwaukee during the holidays, you will see the gorgeous mansion decorated for holiday events and celebrations.
Then there is the Pabst Theater, another building worth exploring. The theater – another construction put up by the Pabst family – takes inspiration from European opera houses. Inside the theater takes on a Baroque vibe. Guests marvel over the breathtaking chandelier and an Italian Carrara marble staircase. Fun fact: the Pabst Theater is listed on the National Register of Historic Places. And the theater is still used today for stage and musical productions.
Visit the Pabst Mansion website for information on tours, and the Pabst Theater website for a performance and event schedule.
3. Sip on delicious Wisconsin beer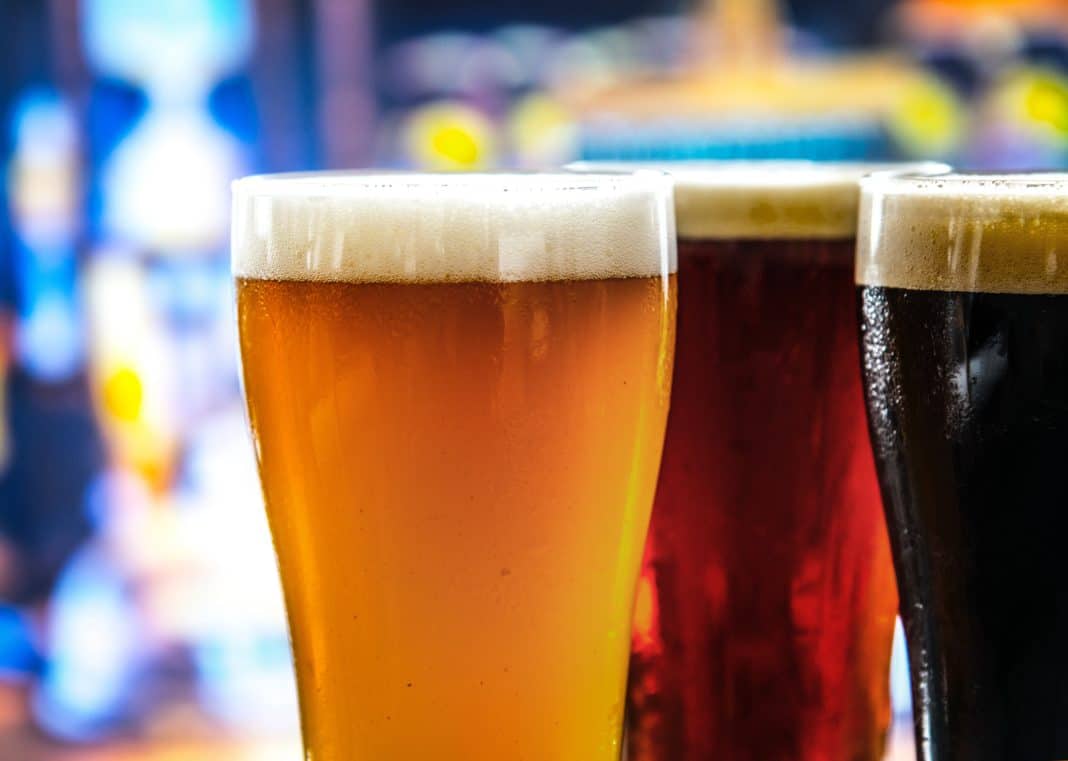 We already told you that Wisconsin is fondly called "Brew City." Therefore it will come as no surprise that Milwaukee is home to some pretty fantastic beers and breweries. So if you're a beer enthusiast, we advise that you pay extra close attention to this section! We're going to tune you in on where to find the best breweries in Milwaukee, Wisconsin.
To start your brewery tour, backtrack to the Milwaukee Lakefront and step inside Lakefront Brewery. Locals love this 30-year-old brewery for its unique brews. The innovative brewery is always coming up with some new crazy and delicious concoction. Like the Mexican Hot Chocolate Ale from the My Turn Series. What's more, Lakefront Brewery also have gluten free beers for all those grain sensitive folks out there.
After drinking a few brews at Lakefront, head over to Raised Grain Brewing. We dare you to try to find a beer there that you won't like. The beers here are big, bold, and delicious. And each one of them offers something different, so we suggest ordering a flight so you can have a taste of it all. We recommend the Paradocs, an Imperial Red IPA, or the Six Stone Scotch Ale.
Of course, there's also Good City Brewing to explore. And those three are just the start to some of the best breweries in Milwaukee. So if you really want to experience one of the most fun things to do in Milwaukee, treat yourself to a brewery tour so you can enjoy them all.
4. Peruse the city's Historic Third Ward
Milwaukee's Historic Third Ward (HTW) is the city's arts and fashion district. The area is home to some of the city's best theaters, breweries, and more than its fair share of unique restaurants, bars, boutiques, and more. You don't need to be hip or artistically inclined to marvel over this part of the city. As with the Lakefront, there is something for everyone to enjoy in HTW. Which is just one of the many reasons that spending an evening here is one of the most fun things to do in Milwaukee, Wisconsin.
HTW is listed on the National Register of Historic Places as Milwaukee's oldest center of commerce and warehousing. It was also the site of Milwaukee's most devastating fires. In 1892, "The Great Third Ward Fire" hit the city and destroyed 16 square blocks of Milwaukee's riverfront area. Reconstruction began "almost immediately" and within 30 years HTW was rebuilt into the "bustling and vital commerce district it had once been."
Today, HTW is home to more than 500 businesses and more than 20 galleries and art studios – including the Milwaukee Institute of Art and Design (MIAD). Unsurprisingly, HTW also houses some of the best restaurants in the city. Foodies will rejoice over St. Paul Fish Company, Foltz's Family Market, and Vino Third Ward, to name a few places.
As with the Milwaukee Lakefront, events are going on year year in HTW. Visit the ward's website for more information so you can experience some of the most fun things to do in Milwaukee!
5. Go crazy at The Cheese Mart
If you follow the NFL or familiar with the Green Bay Packers, then you've probably seen those cheese hats Green Bay fans wear. And it's because Wisconsin is the number one cheese producer in the United States, producing 26% of America's cheese. Therefore it should come as no surprise that one of the most fun things to do in Milwaukee is visit the one, the only Wisconsin Cheese Mart.
The beloved Cheese Mart started out as a small-time cheese shop in 1938. Since then, the shop has expanded into the leading cheese retailer in all of Wisconsin. The Cheese Mart sells more than 150 types of cheeses – and they ship to all 50 states! Seriously, this place has every single cheese you could ever think of. Not to mention a whole bunch of cheeses you have never even heard of!
Visiting the Cheese Mart is hands down one of the most fun things to do in Milwaukee. And it's not just because of the many cheeses. The market also houses the Uber Tap Room, which "brings the art of pairing Wisconsin Cheese with Wisconsin beer to whole new level." So if you go to the Cheese Mart, be sure to bring your appetite. The menu features cheese plates, Usingers Brats, five different mac and cheese dishes, and quite possibly the best grilled cheese you'll ever have.
Now do you see why the Wisconsin Cheese Mart is one of the best and most fun things to do in Milwaukee?
6. Ready, set, Summerfest
If you find yourself in Milwaukee during the summer months, you're in luck. Because your trip might just happen to coincide with the annual Summerfest. The 11-day event is an annual music festival in Milwaukee. The festival is held at the 75-acre Henry Maier Festival Park, which is nestled along the lakefront in Milwaukee.
The event is made up of 11 stages and features performances from more than 800 acts, with over 1,000 performances total. Summerfest is no small gathering. Since the festival began in the mid-1970s, it has come to attract between 800,000 to 900,000 people every year. As a result, Summerfest promotes itself as "The World's Largest Music Festival", a title certified by the Guinness World Records since 1999.
The 2019 Summerfest runs from Wednesday, June 26 to Monday, July 8. Some of this year's most anticipated performers include Bon Iver, Jason Aldean, and Ozzy Osbourne. Needless to say, Summerfest is considered one of the most fun things to do in Milwaukee by locals and tourists alike.
Visit the Summerfest website for more information on tickets and performers.
7. Feast on famous Wisconsin cuisine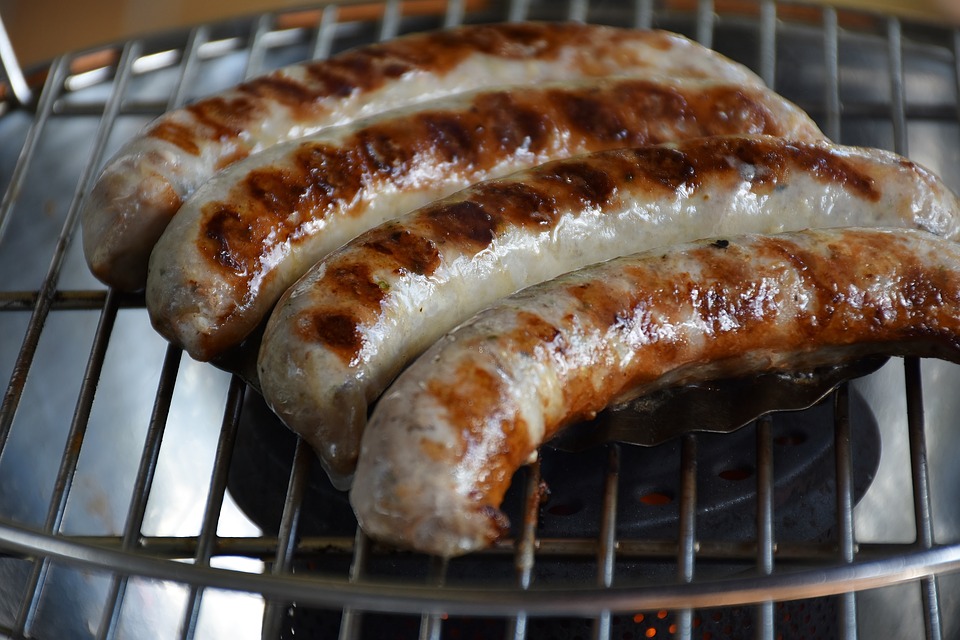 Credit: Pixabay
One of the best parts of visiting a new city is diving into its culinary scene. Every city and state around the world offers different and delicious dishes to explore. And Wisconsin is no exception. You already know that this midwest state is known and loved for its cheese. But there are plenty of other foods and dishes this city is known for that you have to try while you're there.
For starters, we suggest taking a bite out of beer brats. This meaty dish is the result of submerging a bratwurst into a boiling vat of beer. Beer brats are a staple Milwaukee dish and one of the most delicious things you will ever try. For dessert, move on the frozen custard. Milwaukee Frozen Custard is so delicious that it has slowly spread its way across the country. The secret ingredient to Milwaukee custard is egg yolk. The yolk makes it thicker, creamer, and just about a million times better than regular ice cream.
Next on the list is Sprecher Root Beer, a Wisconsin delicacy. We suggest pairing the soda (or "pop" as many midwesterners call it) with Kringles. The kringle, which is the Wisconsin state pastry, originated in Racine, Wisconsin in the late 1800s. It is now a beloved Wisconsin treat, and is often gifted for special occasions. If you need just one more sweet treat, have a taste of a Wisconsin cream puff!
There's also mc n' cheese pizza, butter burgers, beer cheese soup, Wisconsin honey – the list goes on. We love to eat here at Trekbible; we think eating is fun. And that's why trying out famous Wisconsin dishes is considered one of the most fun things to do in Milwaukee.
8. Tour one of the many Milwaukee museums
When it comes to arts and culture, Milwaukee is often overlooked by much larger American cities. But truth be told, there are countless of incredible museums in Milwaukee, WI. In fact, you could spend an entire week visiting all of the best museums in Milwaukee and enjoy a new adventure every single day.
If you are traveling with kids, The Betty Brinn Children's Museum is one of the most fun things to do in Milwaukee. The museum is an education and entertaining spot for families and young children to explore. If you have a love for the arts, your next stop should be the Charles Allis Art Museum. Set up in a gorgeous tudor Victorian mansion built in 1911, the museum houses a collection of paintings, prints, sculpture, ceramics and more. The museum's collections include Classic antiquities, Renaissance bronzes, Asian ceramics and stunning decorative arts that span more than 2,000 years. And it is yet another place in Milwaukee that is on the National Registry of Historic Places.
Of course the next spot on your list has to be Discovery World. This is a 120,000-square-foot interactive science and technology museum located on Milwaukee's lakefront. Discovery World features Les Paul's House of Sound, where guests can "play" a virtual jam session with Les Paul. Another popular museum for tourists to visit is the Harley-Davidson Museum. Exhibits chronicle the evolution of Harley-Davidson over the years.
Visit the Discover Milwaukee website for information on more museums and historic attractions.
9. Go check out The Domes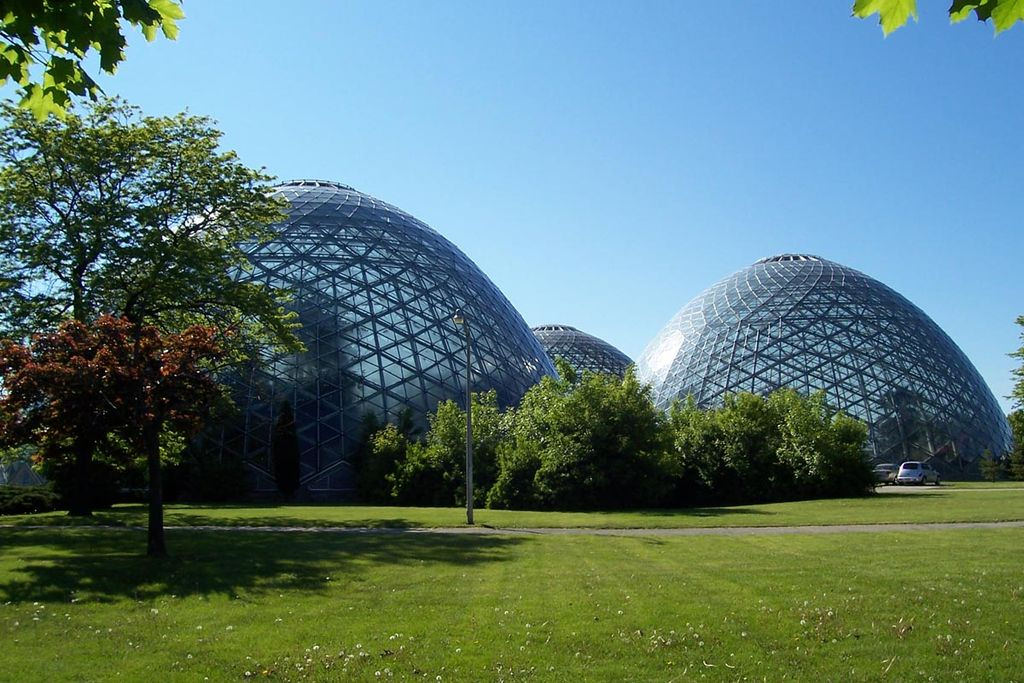 Credit: Flickr
One of the most fun things to do in Milwaukee is tour The Domes: Mitchell Park Conservatory. Located in the wester part of the city, the attraction features three gigantic and distinct glass dome. Inside every dome you will find different landscapes, from the tropics to desert areas. Each dome spans 140s feet in diameter and stands 85 feet tall. Fun fact: the Mitchell Park Conservatory domes were the first of their kind when they were built in 1959.
The Domes are one of the most unique attractions in Milwaukee, let alone Wisconsin as a whole. The first of the domes is the Show Dome. Five times throughout the year, the Show Dome is "transforms with unique, themed floral shows." Next on the list is the Desert Dome. Inside guests will find desert areas resembling those of Africa, Madagascar, South America, and North America. They will also be able to see a variety of plant species, include cacti, succulents, desert palms, and agave plants.
Finally, there is the Tropical Dome. This "microcosm" features landscapes from the rainforest. The interior is adorned with 1,200 different species of tropical plants, including chocolate, banana and vanilla plants.
Numerous shows and festivals are held in the Show Dome throughout the year. This includes the beloved Holiday Show which happens just around Christmas. Now you see why visiting The Domes is one of the top fun things to do in Milwaukee.
10. Bustle up and down Brady Street
Just north of Milwaukee's downtown area you will come across Brady Street. As with the Historic Third Ward, this part of town is often frequented by college students, hipsters, and foodies in search of something good to eat (which isn't hard to find on Brady Street.) The "ethnically diverse community" was first named in 1840. It was first home to Polish, German and Irish immigrants. But in the 1930's Brady Street became more predominantly Italian. That's probably why the best Italian food in the city can be found on Brady Street.
Today the areas is known for its diverse mix of shops, restaurants, cafes, galleries, and more. The area is also home to some popular outdoor attractions. If you are traveling with children, consider checking out Swing Park. The park is a series of swings installed under Holton Bridge in the Media Garden. Speaking of, the Media Garden is another great place to go.
There are also a whole bunch of fun events going on along Brady Street throughout the year. We suggest checking out the Balzac Farmers Market and the Happy Halloween event, to name a few.
Visit the website for more information of fun things to do along Brady Street.
11. Take in the history of Milwaukee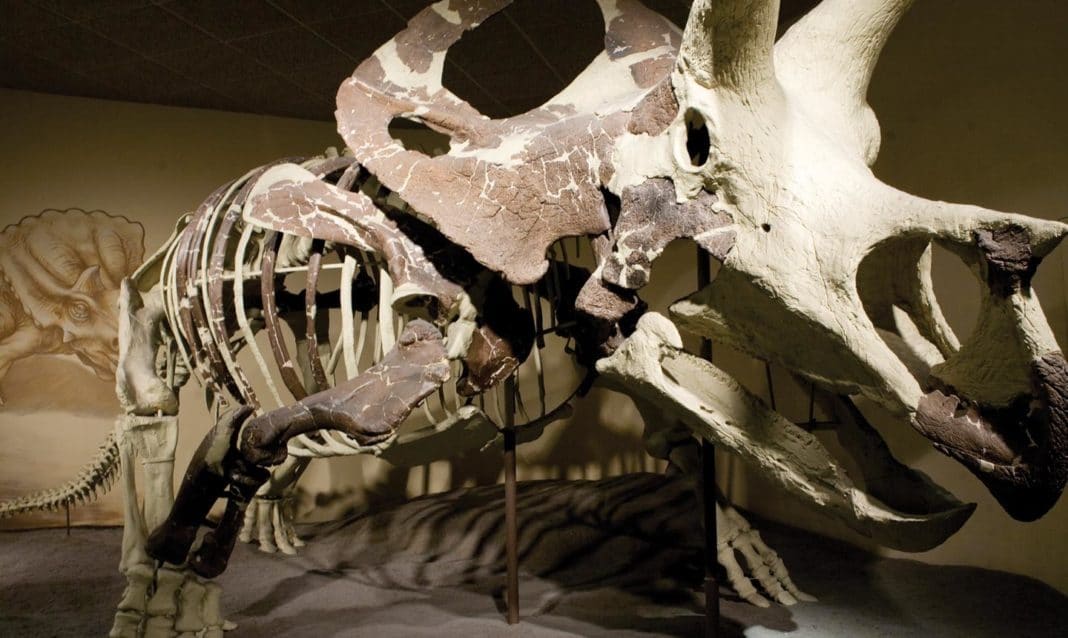 Credit: MPM
One of our favorite parts of visiting a new place is exploring its rich history. And one of the best places to do that in Milwaukee is the Milwaukee Public Museum (MPM). Built in 1884, the museum has changed its location multiple times throughout the years. And yet it still manages to attract about half a million visitors every single year.
Currently, there are 17 permanent exhibitions at the museum. One oft he most popular exhibitions at MPM is "The Streets of Old Milwaukee." This exhibit contains fully furnished models of houses and shops from the city in the late 19th century. Walking through this exhibit is one of the best ways to get a feel for what Milwaukee used to be like.
Another popular permanent exhibit at MPM is "Crossroads of Civilization." The exhibit "explores how the ancient civilizations of Africa, Europe, and Asia came together to form an epicenter of complex culture, creating not just a physical crossroads, but an intellectual one as well." The exhibit features more than 200 artifacts and a timeline of 4,000 years of history.
Spending a day at MPM is easily one of the most interesting and fun things to do in MIlwaukee, Wi. Visit the museum's website for hours and information.
12. Cheer on the Milwaukee Brewers!
Hey there, sports fans! We found one of the most fun things to do in Milwaukee for you. As you already know, Milwaukee is known for its incredible beers. Hence its nickname "Brew City." And hence its Major League Baseball Team being named the Milwaukee Brewers!
The Milwaukee Brewers play their home games at Miller Park. Fun fact: Miller Park is the only stadium in North America that has a roof that can open and close in less than ten minutes. So there is never a worry that a game will be canceled due to rainy Milwaukee weather. The stadium was built with public money, and this caused a bit of controversy at the time as its construction increased sales tax by 0.01 percent.
Miller Park is huge. Its crowd capacity reaches up to 41,900 for baseball games. During the off season, tourists and locals crowd Miller Park for concerts and other performances. A range of artists have graced the Miller Park field over the years, such as Bon Jovi and One Direction.
Visit the Milwaukee Brewers website for more information on the team and a game schedule.
As you can see, there is no shortage of fun things to do in Milwaukee, Wisconsin.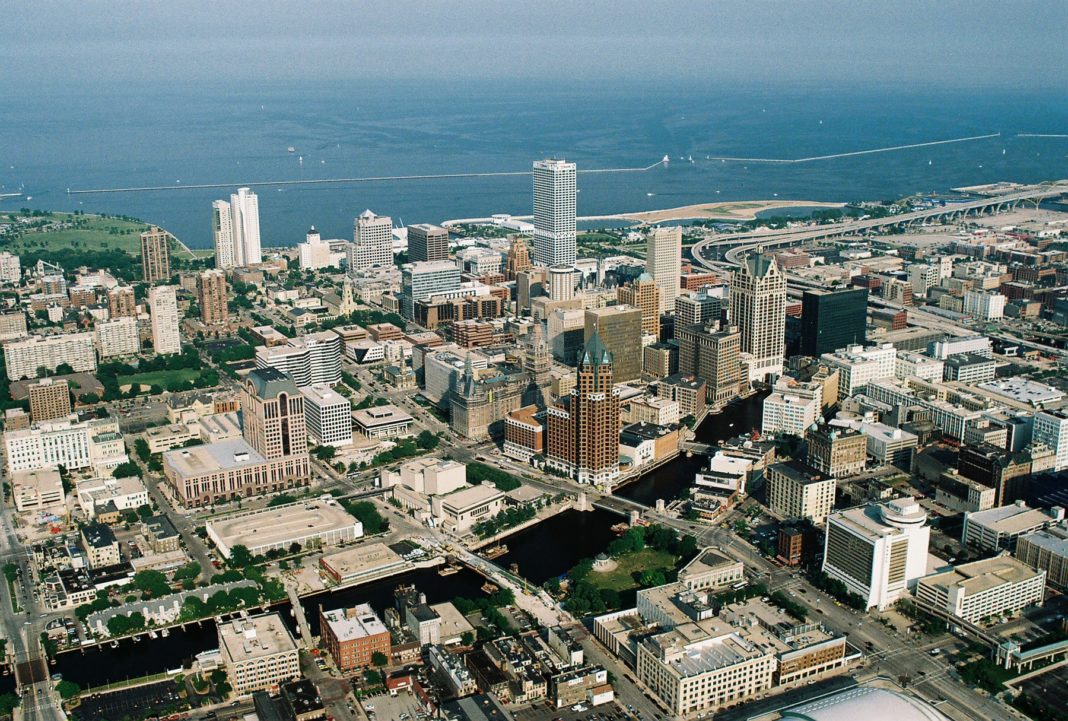 Credit: Towpilot
Hopefully by now you see that the list of fun things to do in Milwaukee, Wisconsin goes on and on. From eating delicious Wisconsin dishes to touring the many Milwaukee museums, there is always something to do and explore in this midwest city. And we didn't even name all of the activities you can enjoy! There are still so many parks for you to check out. Not to mention some of the best restaurants in the city to dine at. And if you're on a budget, don't sweat. There are plenty of free things to do in and around Milwaukee, Wisconsin.
So if you have yet to give this incredible midwest city a chance, we suggest you change that immediately. A visit to Milwaukee is one that you will never forget.
Are you a Milwaukee local? Or have you simply had the pleasure of visiting this great city in the past? Do you have any spots that you like to hit that we didn't mention on this list? Leave us a comment and let us know! We are always looking for fun new places to explore.
Related Article: 15 Fun, Free Things to Do in Milwaukee