Sometimes the best destinations are hidden in plain sight.
When it comes to having an authentic travel experience, often the most enchanting places are off the beaten path. Insider's travel site recently released a list of the 40 most underrated travel destinations around the world. Near the top of the list was Norway's coastal city of Bergen. This charming maritime town lies on Norway's southern coast. As the second largest city in Norway, subsequent only to the country's capital, Bergen has just as much to offer.
Explore the magic of Norway's coast in Bergen.
Bryggen, Bergen's historic district, is certainly easy on the eyes. This medieval wharf is a charming addition to Bergen. The picturesque boat houses line the pier, with an assortment of whites, reds, and yellows that offer a permanent autumn feel. Bryggen also happens to be a UNESCO World Heritage Site. There is even a nearby fish market serving fresh fish and local cuisine.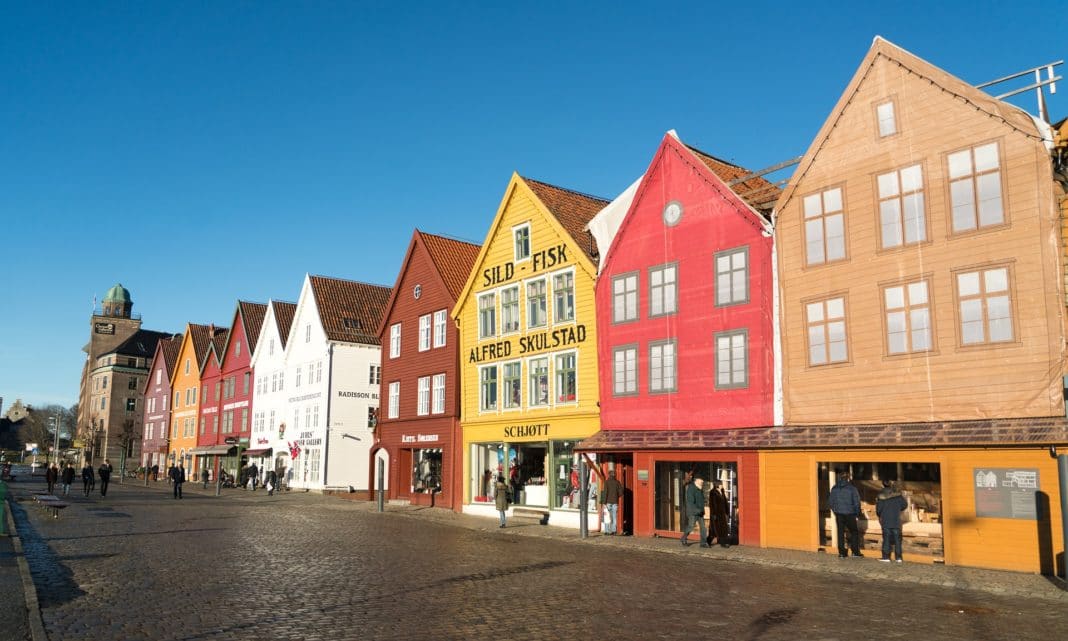 In addition to Bryggen, Bergen has much to offer when it comes to history. Visitors can explore a number of fascinating museums throughout the town. Places such as Troldhaugen, Bryggens Museum, and Hanseatic Museum and Schøtstuene all offer insight into Scandinavia's rich past.
Of course, the surrounding terrain serves as a delightful contrast to the shimmering harbor. The rolling hills and towering mountain peaks allow for an optimal hiking experience. Fløyen Mountain is one of the most popular tourist attractions in Bergen. Its peak gives visitors a perfect view of the city below. Ulriken is another mountain worth visiting. As the highest of the Seven Mountains surrounding Bergen, Ulriken lets adventurers ride a tramway to the top.
On your next Scandinavian adventure, give Bergen a chance and encounter all the magic it has to offer its visitors.
Related Article: Ticino is a Hidden Gem of Switzerland