We have found the next great island vacation and it is not your usual Caribbean resort. In fact, it's almost as far from the Caribbean as you can get! We're talking about a little-known Nordic archipelago called the Faroe Islands.
The Faroe Islands are essentially their own small country on the edge of the arctic circle. They are an independent territory of Denmark with all the trimmings of a unique Scandinavian culture. Located due north of the British Isles, this sleepy island destination has a lot in common with its Nordic cousins. One major difference is population.
While the Faroe Islands share similar foods and languages with Denmark, this island chain is nowhere near as renowned or crowded. The entire territory has only around 50,000 people, roughly the population of a small U.S. city. In fact, Faroe Island's sheep population (an iconic animal in the territory) outnumber its citizens by 20,000. This is all quickly changing, however, due to a boom in tourism. Last year, Faroe Islands say a 20% increase in visitors, which is a big deal for such a small place. Tourists come for the wide variety of means to explore the islands, including world class hiking trails and diving. It's a great time to visit this hidden gem before the word gets out.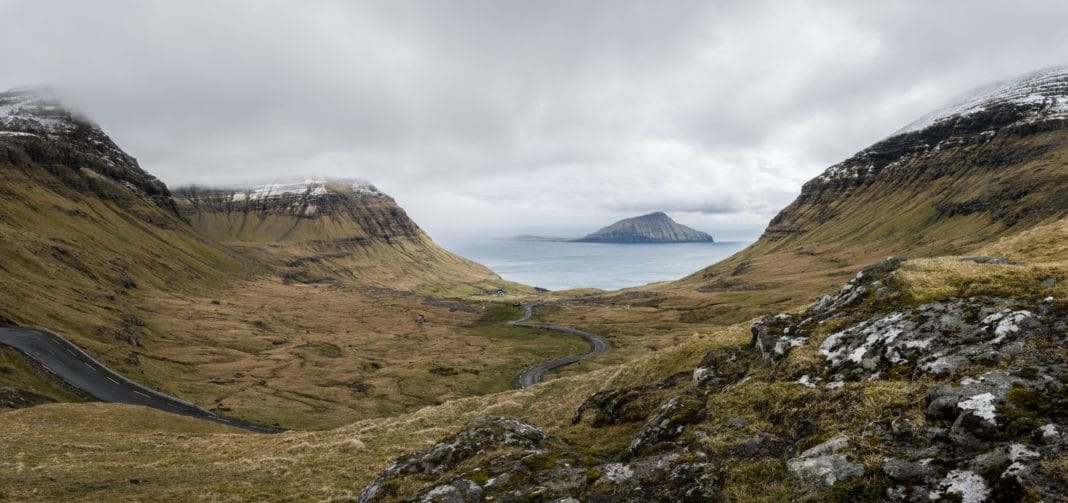 It's no wonder some are calling the Faroe Islands the next Iceland. The landscape is surreal, rugged and still nearly untouched by crowds of tourists. The weather, however, is sometimes highly unforgiving. The best time to visit is during the summer months. Milder climes grace the islands in June and July with temperatures averaging around 60 degrees. Also, don't forget to bring a sleep mask! Summer months bring the Faroe Islands nearly 22 hours of sunlight per day, which may take some time to get used to. Winter months have an altogether different climate. The snowy season begins in September and lasts for five months. If you can brave the cold, winter in the islands lends itself to spectacular views of the rocky snow-covered land.
This dramatic territory is best viewed from its most abundant resource: the sea. A plethora of cruises and tours regularly circle the islands and come in a wide variety. A fleet of schooners and yachts take visitors on tours of bird-covered cliffs and fogbound coves and inlets. These vessels, like The Dragin, look like they were pulled from the pages of a 18th-century adventurer's journal.
Faroe Island is a cool place to escape the summer heat and the crowds of more well-known vacation spots. But the real deals come after the summer season ends. After August, flight rates are cheaper and hotels more affordable. If you don't mind the cold, that is.
Related Article: Don't Miss Out on These Top Things to Do in Iceland