Star Wars fanatics, we herald life-changing news: an immersive Star Wars Hotel at the Walt Disney World Resort is in the works.
From what we know so far, this hotel won't be like anything anyone's ever experienced. It will be a dream come true for those who've fantasized about escaping to the world of Star Wars. At Disney's 2018 D23 Expo, this amazing news was revealed—along with some details that only make us more excited.
The Star Wars hotel won't be just Star Wars themed in its structure and décor. You'll stay in a room that looks just like the quarters within one of the starships in every way. Even the windows will convince you that you're in space aboard a starship as you gaze into the surrounding galaxy.
Not only do you get to stay in a Star Wars-themed hotel. You'll also receive clothing that's in keeping with the garb of everyone else on board. Yes—you get to wear a Star Wars costume and pretend like it's your usual everyday attire. You'll have a part to play.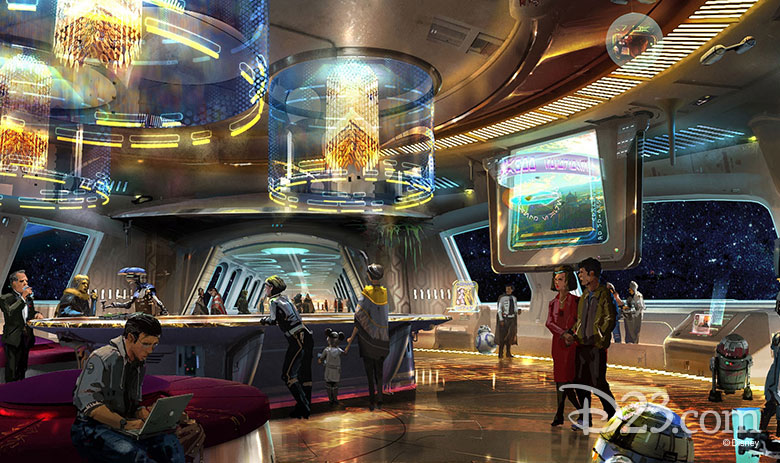 To take it even further, each guest will also receive a Star Wars storyline to be a part of. Forget the worries of your normal, everyday life. You'll be preoccupied with weightier matters—matters that starship pilots and people from faraway planets are concerned with. And, to top it all off, there will apparently be adventures that await each guest within the Star Wars Hotel itself. Disney has yet to reveal the details on this, but we can only imagine it'll make us want to go more.
So, get ready for a vacation in an entirely different world—the world of Star Wars to be exact. This will be a perfect place to stay when you visit Disney World's promised Start Wars land that will open in 2019.
Related Article: This New Disney Hotel is an Absolute MARVEL