Are you visiting Wisconsin? We've scoped out the best restaurants in Milwaukee you need to check out.
While America's Dairyland is often overlooked in terms of travel, it has a lot to offer. Have you thought about traveling to Milwaukee before? If not, you definitely should. Foodie enthusiasts flock to the state to scope out the diverse culinary scene. The best restaurants in Milwaukee run the gamut of options. And as people who hold that variety is the essence of life, we can appreciate that. Ranking these restaurants is harder than you'd think. So, we decided to compile a list of our favorite spots (in no particular order) and let you choose for yourself. Are you ready? Let's go.
Here Are Our Picks of the Best Restaurants in Milwaukee
1. Harbor House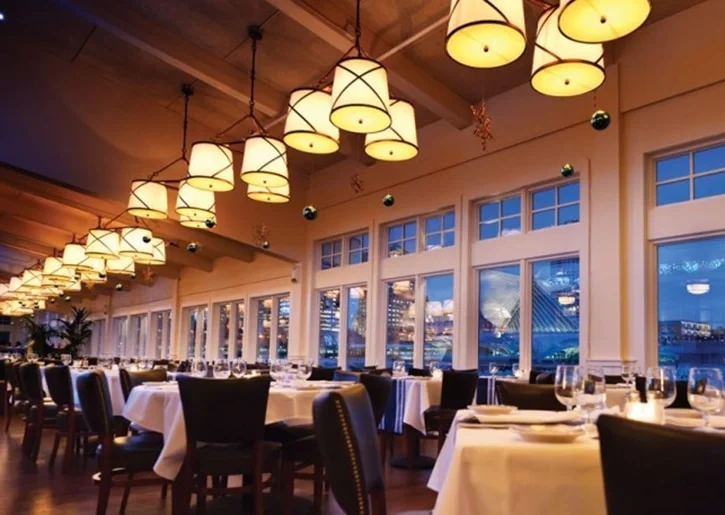 Credit: Harbor House
Who doesn't like a little seafood? This upscale spot by Lake Michigan offers skyline views, along with steak, tasty dishes, and a lengthy wine list. Bright and spacious, this New England style eatery is a favorite spot among the locals. Inside, you will find a three-sided bar, as well as a raw bar, open kitchen, and private dining room for guests.
In warmer weather, grab a seat outside on the seasonal patio and kick your feet up in an Adirondack chair. Now, all you need to do is order some oysters and soak in the lakeside views. In addition to their fresh seafood options, guests can also choose from a variety of specialty dishes. Choices range from steak and pasta to sandwiches and signature burgers.
Each weekday, the happy hour features different types of oysters as well as drink specials. If you happen to be in the area on a weekend, make sure to swing by for the Sunday brunch special. It's one of our favorites. There's no doubt about it. Harbor House is one of the best restaurants in Milwaukee.
2. Odd Duck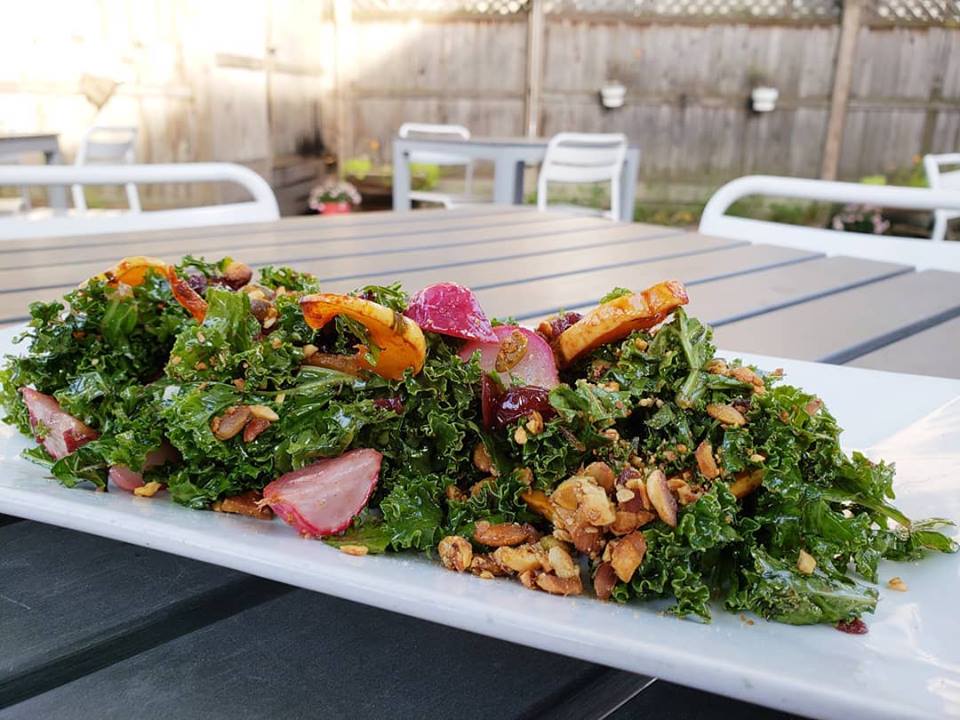 Credit: Odd Duck / Facebook
It's all in the name. This quirky find features an ever-changing New American shared-plate menu and creative cocktails. Want to know what's on the menu? Well, for one thing, you'll be sure to find there are options. And plenty of them. From rare Italian sheep's milk cheese to artfully designed charcuterie boards and elk salami, their menu encapsulates the name "Odd Duck." Moving on to the main courses, you can choose from either meat or vegetarian courses. We're convinced this is one of the best restaurants in Milwaukee.
Meat eaters will enjoy choices like the marinated octopus salad and rainbow trout tostadas. Vegetarians can indulge their foodie cravings in delicious options like the autumn kale salad or muhammara stuffed quinoa kibbeh. We'll take it all, please and thank you.
3. Mader's Restaurant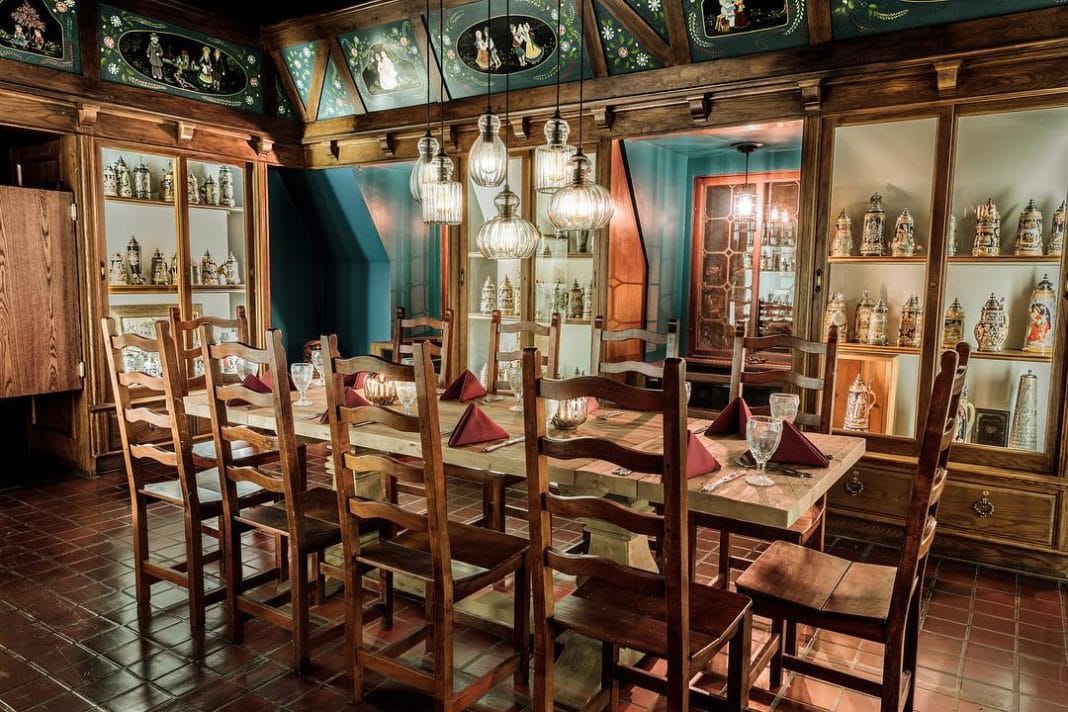 Credit: Mader's Restaurant / Facebook
Are you looking for something old school? We've got just the place for you. In our book, Mader's is one of the best restaurants in Milwaukee. This lovely little eatery offers up classic German cuisine, Bavarian decor and all the staff wear traditional attire. Come for brunch, lunch or dinner – whatever you'd like. The lunch menu is our favorite.
Again, if you like options, you'll be pleasantly surprised. On the menu, you'll find a range of choices both German and American. But since Mader's is known for its German eats, we had to branch out and try those. The sausages, spaetzle, and beef gravy did not disappoint. P.S. Did we mention there's spice cake? From the friendly staff to the delicious eats and beautiful setting, it's no wonder the locals love Mader's. Next time you're in town, be sure to go and check it out!
4. Zarletti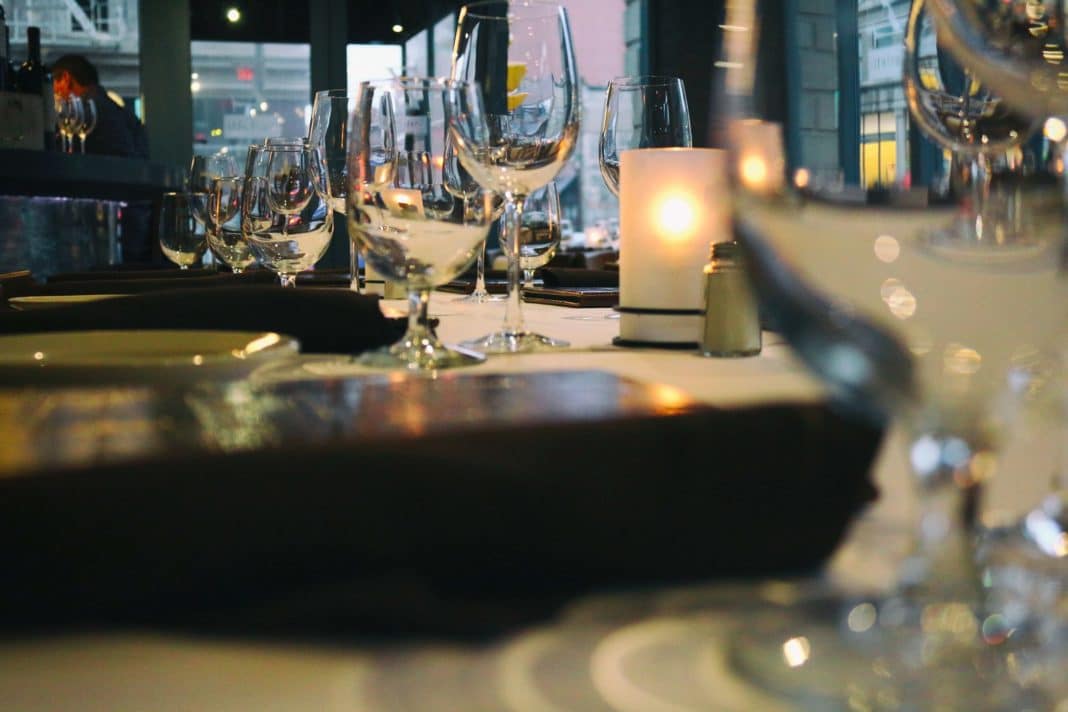 Credit: ​Zarletti
Keep your eyes open for this small but lovely eatery. This minimalist fine dining restaurant serves up creative Italian fare and wine by the glass or bottle. The Executive Chef and Owner Brian C. Zarletti focuses on creating a regional cuisine inspired by northern Italy, his grandmother's cooking, and his extensive travels in Italy.
The result is hearty, inspired, and delicious food. From the bruschetta to the fresh tapenade, international wine list, and delicious main courses, the entire menu is a delight. Zarletti is one of the best restaurants in Milwaukee, hands down. Whether you're seeking out a romantic date night spot or just a place to unwind with friends, we cannot recommend it highly enough.
5. Blue's Egg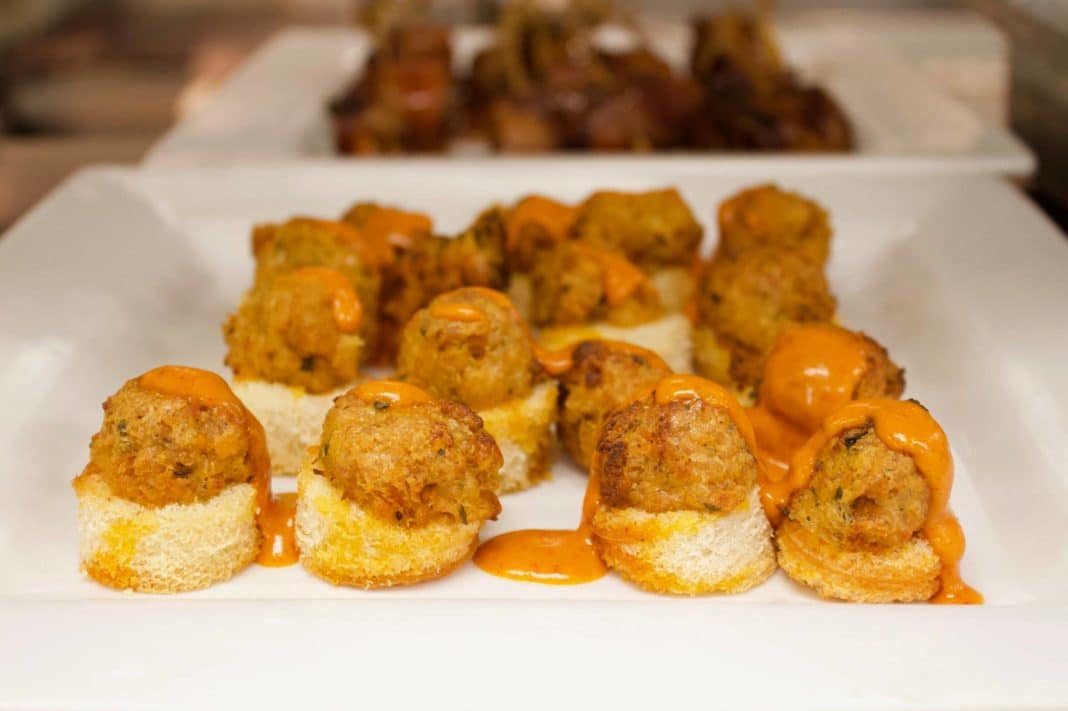 Credit: Blue's Egg / Facebook
Come and enjoy breakfast at Blue's Egg, one of the best restaurants in Milwaukee. This globally inspired spot is perfect for early morning eats and lunch bites. Sit down and start the day off right or grab some carry-out coffee and pastries to go. We love their art deco digs and mellow vibes. Their menu brings together an eclectic blend of Old World cooking and American immigrant cooking.
The result is a refreshingly original concept – diverse, delicious cuisine. Since they source high quality, sustainable ingredients, you can feel good about what you're eating. You really can't go wrong with anything on the menu. But we do have a few favorites. Let's just say we're big fans of the steel cut oatmeal with berries and walnuts and the creamy polenta.
6. Mason Street Grill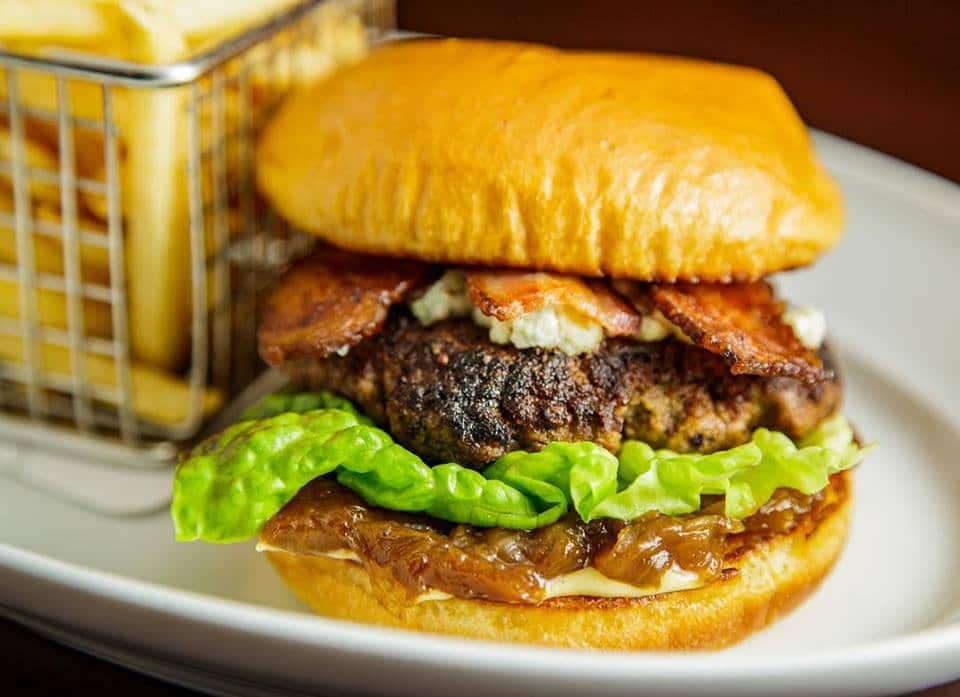 Credit: Mason Street Grill
There's a reason why Mason Street Grill is known as one of the best restaurants in Milwaukee. You'll find this classic lounge and eatery located in the historic Pfister Hotel, serving up delicious steakhouse fare along with live jazz. Ever since they opened their doors in 2007, they've been an instant local favorite.
In addition to their great food and drinks, they have exceptional service. You can't find this just anywhere. Here, it's more about having a great experience than just eating a meal. Whether you're enjoying the upbeat atmosphere, listening to the vibrant music, or delighting in a refreshing cocktail after a long day of work, your time will be well spent. It's all the little things that will keep you coming back again and again. Come down to the neighborhood and try out Mason Street Grill for yourself. You'll be glad that you did.
7. Sanford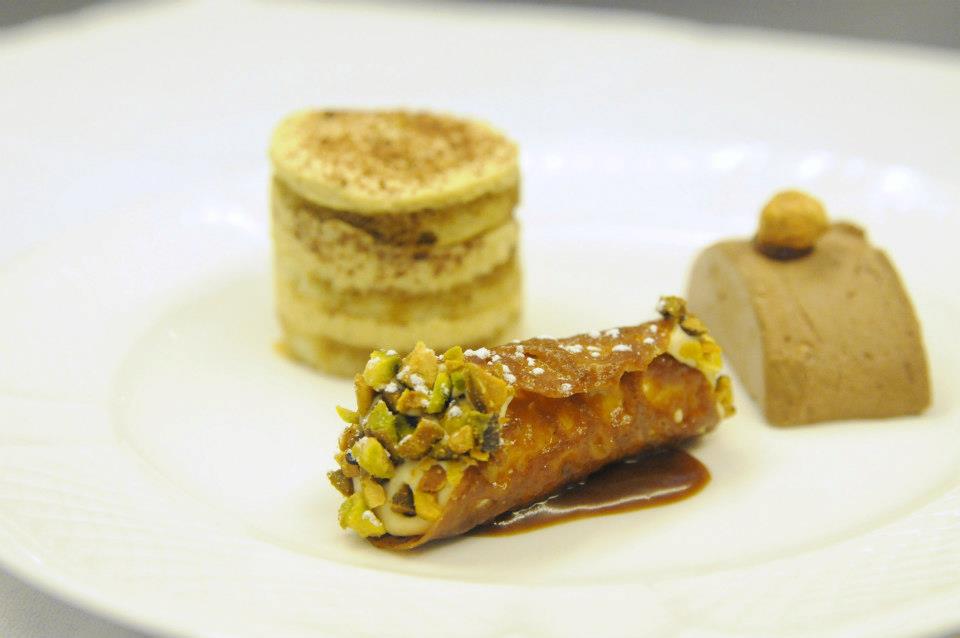 Credit: Sanford / Facebook
Enjoy a chef's tasting menu of creative, upscale New American fare and wine served in an elegant venue. The philosophy of Sanford starts with a simple principle. Use the freshest possible ingredients close to home. Supporting local farms and artisans whenever possible, this practice is not only sustainable but elevates flavor to the highest level.
Employing the seasonal bounty of produce, great care is put into the development of the menu. Their food can be described as modern ethnic. Explore taste profiles and culinary traditions from across the globe. Expand upon your existing palette. For the Chef and Owner Justin Aprahamian, exploring these traditions became a passion. Drawing upon his own Armenian heritage, you will find that many of these traditional recipes are included in the daily menu.
One of the things we love the most about Sanford is that service is equally important as the food to their vision. As soon as you step inside the doors, you're welcomed to a comfort that feels just like home. Travel and experiences abroad have shaped this gem from the inside out. The goal of the folks over at Sanford is to continue these methods and leave guests with a pleasant and unforgettable dining experience.
8. Bartolotta's Lake Park Bistro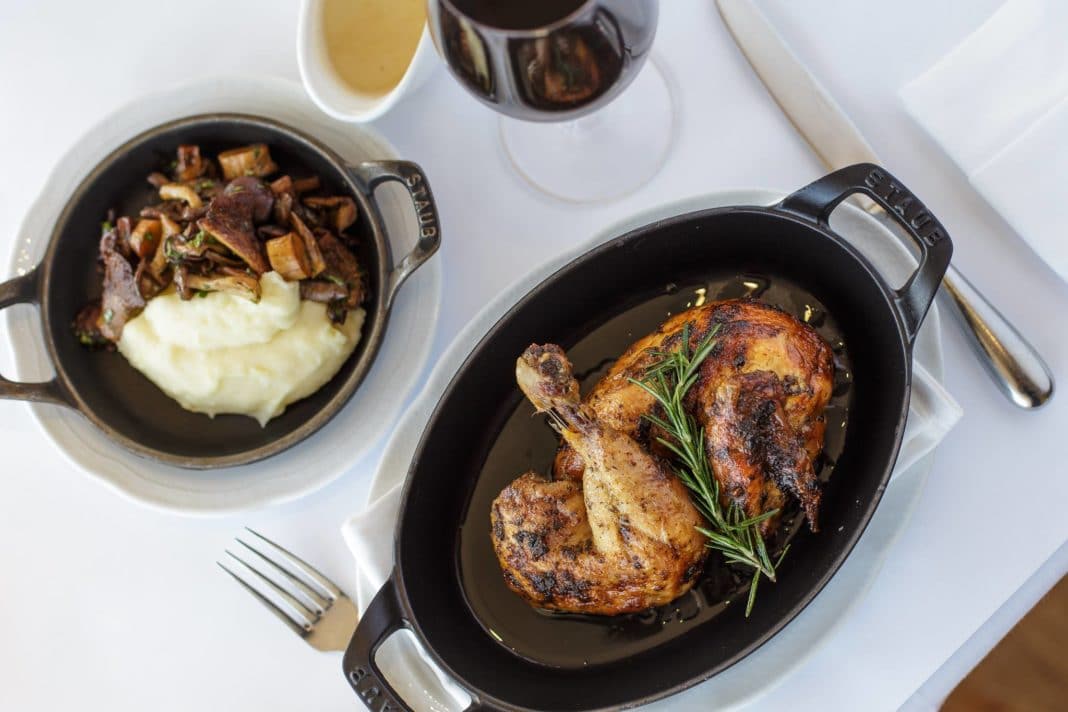 Credit: Bartolotta's Lake Park Bistro / Facebook
A quaint bistro, Bartolotta's Lake Park Bistro features upscale French fare, an extensive wine list, and Lake Michigan views. It's no wonder that the award-winning cuisine has made it the premier dining and special event destination ever since 1995. Ranging from traditional to modern, the menu
is quite expansive. Some of our favorite dishes include the pan-seared foie gras poele and truite fumee (smoked trout and rye toast). This is the perfect place to celebrate a special occasion. It's one of the best restaurants in Milwaukee.
9. Onesto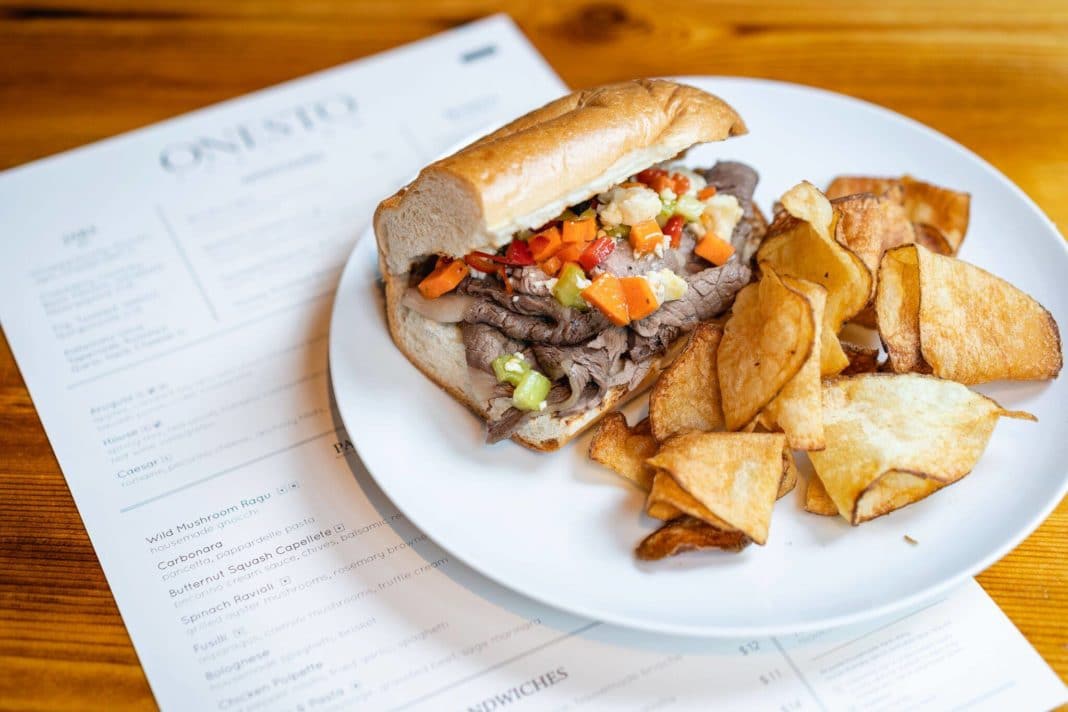 Credit: Onesto / Facebook
Onesto offers a locally-sourced Italian cuisine presented with wine & cocktails. Enjoy it all in a warm, brick-walled venue. Meaning "honest" in Italian, the name reflects a modern twist on classic, time-honored fare. With an emphasis on fun, flavorful cuisine, the menu options never run dry. We particularly enjoyed their approachable wine list and craft cocktail choices. When you visit, be sure to ask about the wine pour specials and check out their dramatic event space. Onesto is definitely one of the best restaurants in Milwaukee.
Plan Your Trip to Visit the Best Restaurants in Milwaukee
Are you ready to visit the best restaurants in Milwaukee? While Wisconsin is often overlooked in terms of travel, it has so much to offer the curious adventurer. From exploring the top things to do in metropolitan cities, scoping out the foodie scene, or catching up on some much needed R&R, you'll find it all here.
Which one of the restaurants on our list would you like to visit the most? And if you've been to Milwaukee before, feel free to let us know some of your favorite stops and hidden gems you found along the way. We'd love to hear them.
Related Article: ​​15 Fun, Free Things to Do in Milwaukee​​​