Vlogging may be your best bet for a new side hustle. So, let's dive into the best vlogging equipment that will make your videos rise above the rest.
Learning how to vlog may sound like a daunting task, but we're here to help you learn the basics of vlogging equipment. With the right technology and style, you can revolutionize your vlog. A grainy, poor quality video can turn into a beautiful, informative one. This article will lead you through the different cameras, tripods, microphones, and software available today. So, take some time to think about what exactly you need. If you're hoping to do makeup tutorials, a high quality camera for close range shooting and natural lighting will be best. Hoping to hit the road for some destination vlogs? You will need a durable handheld camera with a microphone that can focus in on your voice. Whether you're looking to make millions on your video or simply hoping to inform viewers about your passions, picking the right vlogging equipment is the first big step to launching your vlog.
Our Top Vlogging Equipment Choices
1. Canon EOS 5D Mark IV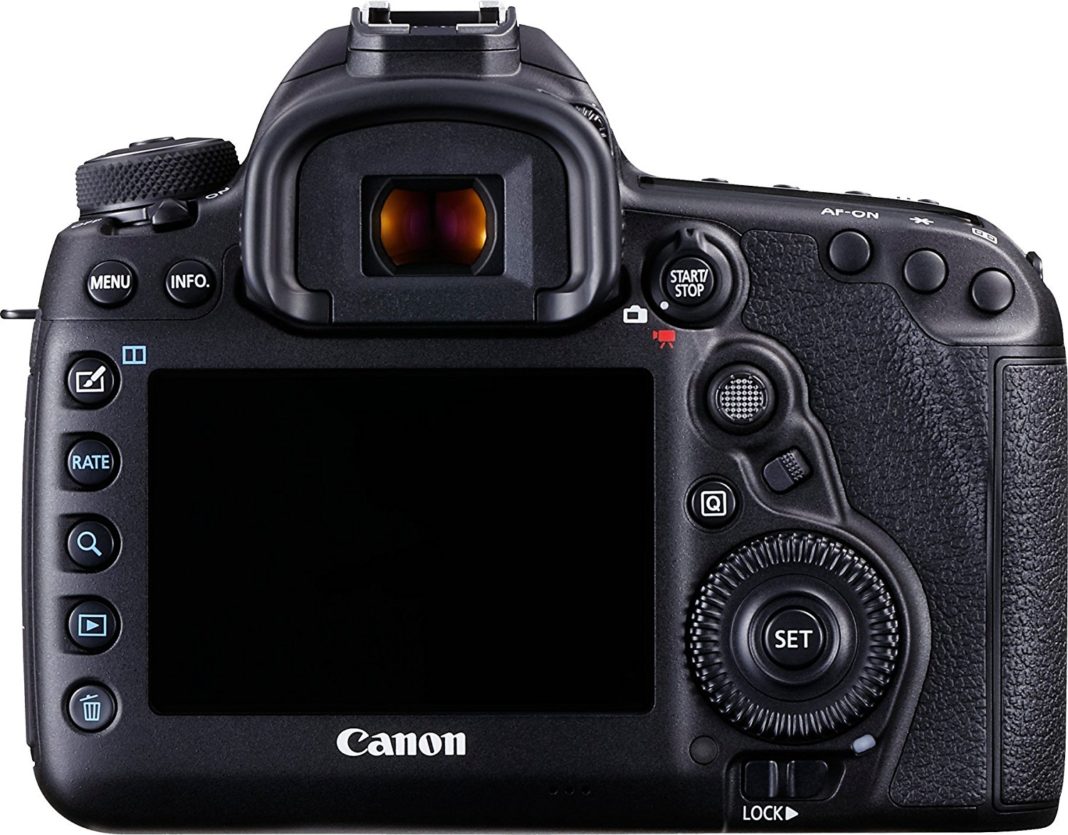 When you're ready to upgrade past your built-in computer camera or the iPhone selfie video, look to the Canon EOS 5D Mark IV. With 30.4 megapixels, a wifi connection, and a GPS, you can live vlog from almost anywhere with stunning clarity. The color saturation, detail, and crispness of the video created here is unparalleled on the market. While you're learning to shoot the perfect picture or video, you may need a little assistance. This videocamera allows you to simply point and shoot your video or custom adapt the video to your needs. With its wonderful 4K technology, your video will the finest available. You will be paying extra for such a quality piece of vlogging equipment, but if you're willing to put money in upfront, the quality of your video will impress any viewer.
2. GoPro Hero6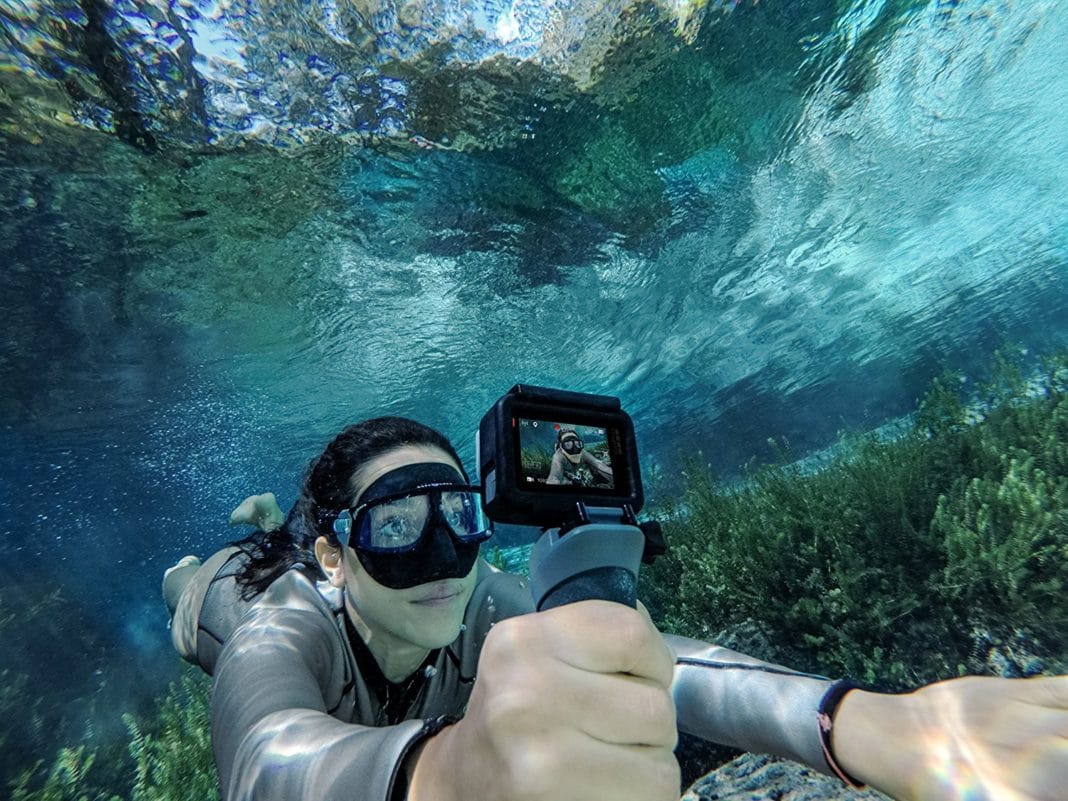 If your travel vlog is going to be out and about, look no further than the durable, reliable, and impressive GoPro Hero6. This camera will take 4K video at sixty frames per second with its high-efficiency video coding. With this, you will be able to get more and better video than ever before with a GoPro. If you vlogging equipment needs to travel well and be versatile, the GoPro Hero6 is waterproof up to 33 feet. In addition, it has a myriad of accessories to easily let it mount to a bike, board, or car, and even be flown on a drone. This model stands above its predecessors with its upgraded image stabilization, quick processor, wifi capabilities, and additional phone app.
We truly love the new GoPro phone app. With it, you'll be able to edit your videos and upload them to your vlog while you're on the go. This eliminates the need to sit down at a computer for endless amounts of time. This will save you time, which in turn saves you money. You will need an external microphone to capture solid sound with this camera. However, all of the other qualities make it well worth the price. So, if you're ready to get adventurous on your vlog, the GoPro Hero6 is a stellar choice.
3. Panasonic Lumix Gh5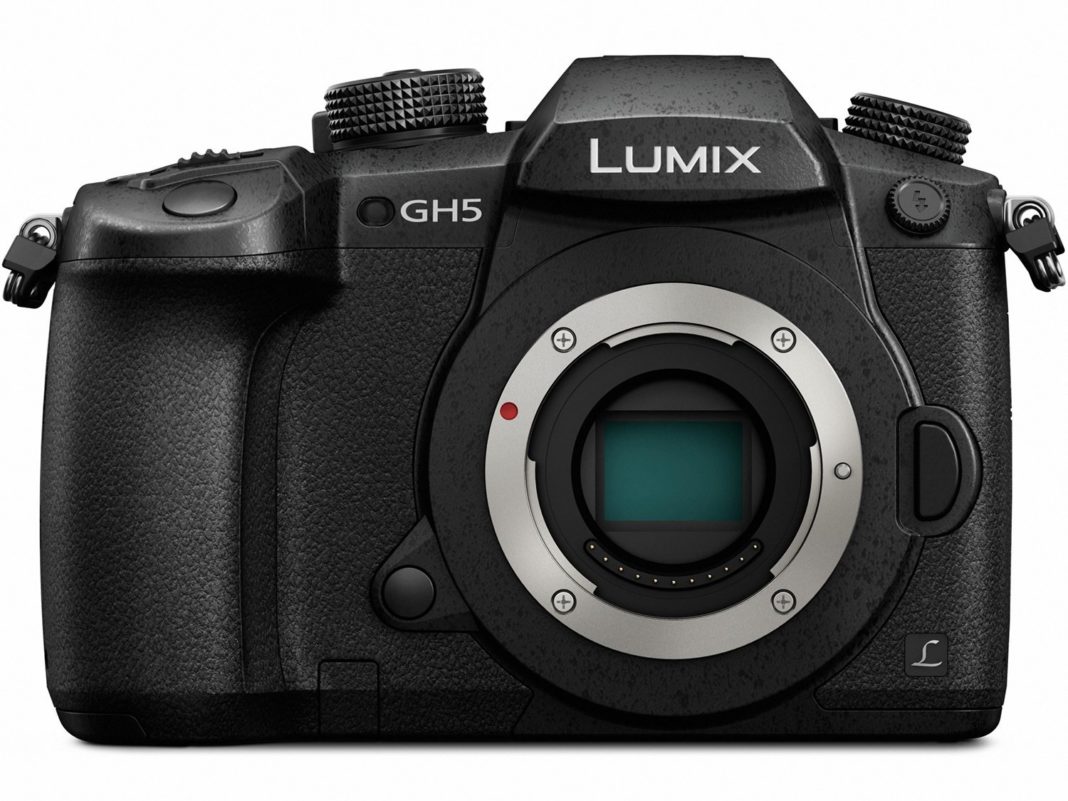 The Panasonic Lumix Gh5 is our final favorite pick for the best vlogging cameras out on the market. Being a lower price point than the Canon EOS 5D Mark IV, it is quite convincing. Being a compact, mirrorless videocamera, you have the ability to save room while still shooting brilliant 4K video at sixty frames per second. Weighing in at just 1.6 pounds, this will barely add weight to your vlogging equipment bag. This is essential if you're trekking into the backcountry. The recording time is as long as the battery lasts, so you can shoot all day if you bring back up batteries. This, along with its superior image quality sets the Lumix Gh5 apart.
You will need high quality editing software, like Adobe Premiere Pro, to edit the videos. This would be another expense that some other cameras, like the GoPro Hero6, did not need. Lastly, this videocamera can take almost any lens. This versatility allows you to change up your blog between wide angle, fish eye, a normal lens, among a variety of others. The versatility, adaptability, and simplicity of the Panasonic Lumix GH5 is truly a cut above the rest. We highly recommend this camera to be added to your vlogging equipment repertoire.
4. Tripods
With your main vlogging equipment selected, we now need to figure out the accessories that truly send your vlog above and beyond. If you're often trekking while vlogging, you will need a solid space to secure your videocamera to protect your investment and create a steady shot. This is where the tripod steps in.
There are so many options on the market these days, so let's break them down for you. Tripods more or less hold your camera steady, so first figure out if you truly need one. Next, if you need to mount a camera for high adventure, you're most likely going to have a GoPro, in which you need a specific mount style. If you love to shoot video from unique angles, you may want one with flexible legs that can latch on to objects, such as the JOBY GorillaPod. There are many options for tripods, but don't let that force you into getting one. Many vloggers simply hold their camera and talk if their camera has image stabilization. So, this may be a piece of vlogging equipment you can pass on to save a few dollars as you are starting out.
5. Lighting
While you may think you have all your nifty travel gadgets ready to go, don't forget to figure out what additional lighting you will need. We've all seen backlit videos, unbalanced shots washing out backgrounds, and simply a lack of light that takes away from a screening experience. Don't let this be your vlogging downfall; learn how to use light to your advantage. Having natural light filling a room if you're vlogging inside is best to create vivid colors without intense shadows. But, this is often not easily achieved depending on when you have time to shoot and if it is an overcast day. So, create the appearance of natural light or provide a bit more life to your video by looking into the different lighting options there are.
Try out something like the Fancierstudio Lighting Kit. With three softbox lights, you have beautiful, soft light at any time of day. You will have to manually scoot these around the room to adjust the lighting, which is the only downside. If you're looking for something that is a little easier to adjust, check out the ESDDI Ring Light. With adjustable color warmth and brightness, you can fully adapt the lighting to your needs depending on the day. So, whatever you do choose as far as lighting goes, make sure viewers can see your beautiful face! After all, isn't that what vlogging is about, putting yourself out there?
6. Microphones: Let Yourself Be Heard
Depending on your camera choice, you may need to add a microphone to your vlogging equipment list to truly capture the sounds. After all, video is only half the battle, right? So, let's dive into what will be the best vlogging microphone. If you will be the main person speaking in the video, you will want to focus in on your voice. You will also need to downplay any other noise that may be around. For the easiest and most budget friendly option, see if you can rock the Lavalier Lapel Microphone. It does clip on, so it may be a little bit of an eye sore if you're trying to hide it.
If you're hoping for a microphone you can take easily on the go and attach to your DSLR or GoPro, check out the Saramonic SR-XM1 3.5mm TRS Omnidirectional Microphone. This will allow you to stay uninhibited as you move around, while still collecting pointed, clear audio. I said it earlier but I'll say it again: the best vlogs involve both quality sight and quality sound. So, choose a microphone that will let your audience fully experience what you are saying, doing, and seeing!
Whether you're just starting your vlog journey or looking to step up your game with the best vlogging equipment, we've created a list of technology that help let you succeed.
From cameras and microphones to lighting and plane tickets, there are so many different purchases that you have to make to start up your vlog. What blogging equipment you pick will totally depending on the style you're going for, whether that is vlogging in Tanzania or talking about the best tents for your next camping trip from the comfort of your couch. So, let us know what equipment is your personal favorite to use on your blog, as well as what tips and tricks you've learned over the years.
Related Article: Travelers, Are You Looking for the Best Camera for Vlogging?