What makes the Senso Bluetooth Headphones the best on the market?
True high definition sound, bluetooth capabilities, and waterproof protection come together. At a price point of only $29, you'll be hard-pressed to find a similar pair of durable, great quality headphones anywhere else.
A Little Bit About Senso
You'll rarely find a company with only six products to its name but Senso is one of them. Every piece of technology in their line all fall under the category of wireless sports headphones. With this said, we've noticed that Senso doesn't need to make more than the #1 bestselling Senso Bluetooth Headphones. At the time of writing this review, it has over 27,000 views on Amazon and an average rating of four out of five stars.
If you take a look through the reviews, you'll find that most customers rave about the quality of the Senso Bluetooth Headphones – they're worth every penny of their $29.97 price tag. All in all, they have good sound quality, battery life, and most importantly, and incredible value. We took a closer look to see if the headphones are as good as the reviews say that they are.
Senso Bluetooth Headphones Features & Benefits
Design
The Senso Bluetooth Headphones are made for active lifestyles. The long battery life and waterproof IPX7 rating attest to that. However, they are also great for simply serving general purposes. If you are one of the proud new owners of an IPhone X, you don't have much of a choice when it comes to using wireless headphones – the X doesn't even have a headphone jack.
Senso designed reasonably priced earbuds that contain the battery and internal circuits inside the ear pieces connected to the audio drivers that slide into your ears. We love that the earpieces have soft silicone rubber hooks for easy wearing. This is such an important feature to have. There's nothing more annoying than when you're on a run and the headphones keep falling out of your ears.
Functionality
The Senso Bluetooth Headphones offer traditionally-sized earpieces that easily fit in your ear canal. A single wire connecting both earpieces wraps around the back of your neck. The headphones are wireless in the sense that you do not need to plug them into your phone or other device; they pair wirelessly.
So how do the Senso Bluetooth Headphones differ from the stock Apple ones that pair with your iPhone X? Senso's Bluetooth earbuds offer silicone tips that mold to the shape of your ear canal and block out sound while providing necessary support. In addition, they are rated to play back music for eight hours and can be recharged very simply. All it takes is using a standard micro-USB plug in for about an hour. Controls for turning the headphones on and off can be found on the bottom of the right earpiece. Volume and track controls are at the top.
We mentioned it already but the IPX7 water resistance is certainly praiseworthy. They've been tested and proven to withstand water immersion in one foot deep for thirty minutes. We're not saying you should try it or anything but… Just know that a little sweat and water won't hurt them a bit. Senso also includes a couple of free gifts with the purchase of the Senso Bluetooth Headphones. You'll get a dual port car charger, short micro USB cable, dual lightning/micro USB charging cable, and a hard carrying case to keep the earbuds safe when you're not using them.
What Travelers Are Saying About the Senso Bluetooth Headphones
The Senso Bluetooth Headphones are so convenient; travelers love them. Out of all the reviews we read and testing done, so many pointed to the excellent audio quality. In fact, many reviewers noted that they frequently outperform headphones from larger brands like Bose. For the price, they definitely live up to the hype and top rating on Amazon.
We appreciate that battery life is just as advertised, frequently averaging seven to eight hours on a single charge. Whether you're going on a jog, watching movies on a long-haul flight, or weightlifting at the gym, they work wonderfully without any issues. When it comes to sound, the earbuds perform very well. Lows are forward, highs are detailed. They also have the capacity to get loud enough to block out background noise.
Tech Specs:
True HD High Fidelity Sound: Featuring latest Bluetooth 4.1 CSR technology and state of the art acoustic components that produce incredible sound quality with deep bass and crystal clear treble.

Comfortable and Secure Fit with IPX7 Waterproof Rating: ActivBuds feature Ergonomically designed flexible ear hooks with gel flex silicone earbuds to ensure your headphones stay comfortably firm in place to guarantee fatigue free ears and tangle free comfort.

Long Battery Life: The new and improved lithium polymer battery allows seamless enjoyment of music for up to 8 hours and 240 hours stand-by with a quick charge of only 1.5 hours.

check

Bluetooth V4.1 Wireless Technology with CVC 6.0 Noise Suppression Technology: Connect seamlessly with all Bluetooth enabled devices up to 30 feet away. With Noise Suppression technology focus on your favorite music and answer calls without skips or missed words.

check

1 Year Warranty and Bonus Items:  Bonus Accessories with 1-Year Manufacturer's Warranty and 30 days no-questions-asked return policy. Value for money guaranteed.

check

Bluetooth V4.1 skip-free wireless up to 30 feet

check

Stylish and ergonomic design cordless headphones

check

Passive noise cancellation

check

Secure comfort fit

check

Control calls – hands free calling and easy controls for volume, skip, pause, and play

check

Compatible with all bluetooth enabled devices; connect with two smart phones at once

check

Premium packaging and premium quality accessories – 1 year warranty and 30-day hassle-free returns
Alternative Wireless Earbuds You May Like
Are you looking to shop around a little more? We've got you covered. Check out these alternative picks for wireless earbuds. We've gathered some choices for all tastes and price ranges. The following picks are not only functional but they are affordable too.
Cowin E7 Active Noise Cancelling Bluetooth Headphones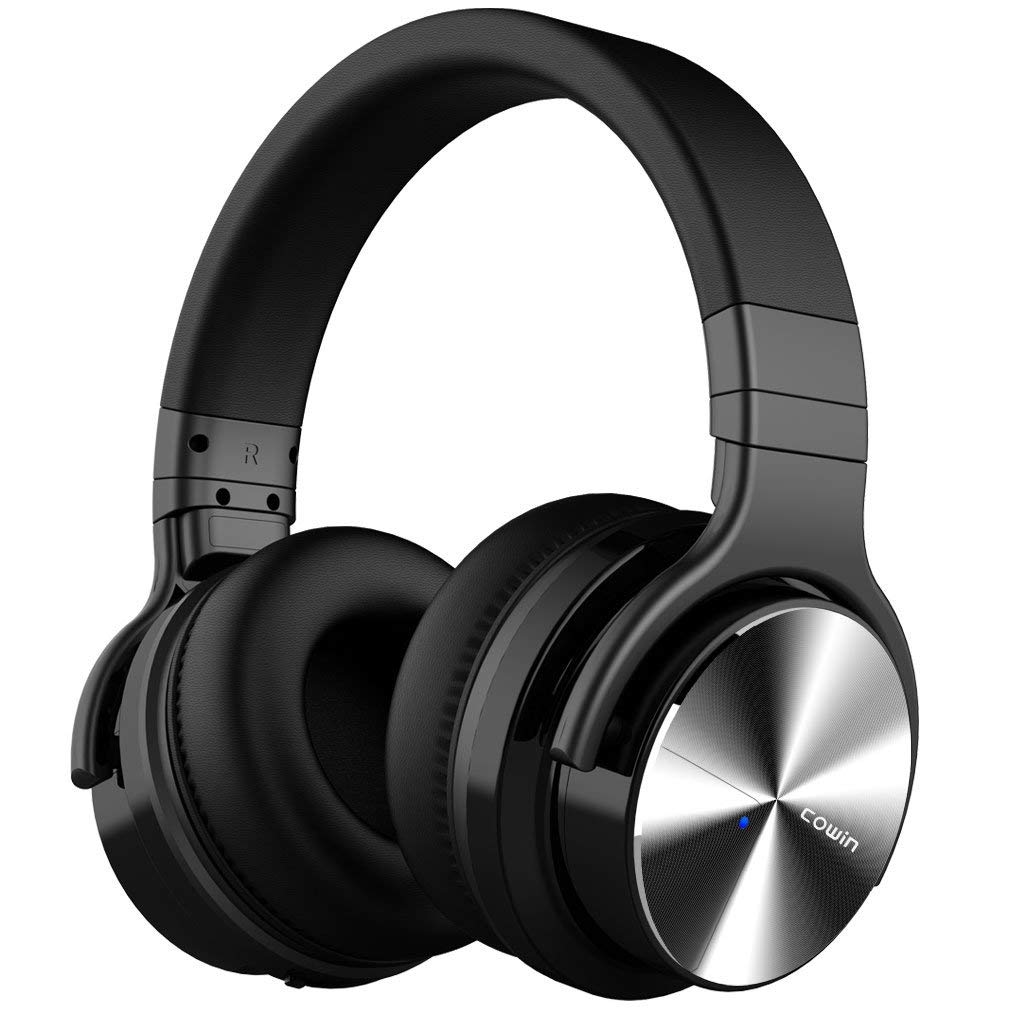 Discover sound quality that brings out the best in your music—including subtle details you may never have noticed. Cowin E7 Active Noise Cancelling Headphones have powerful Active Noise Cancelling Function. Significant noise reduction for travel, work and anywhere in between. Advanced active noise reduction technology quells airplane cabin noise, city traffic or a busy office, makes you focus on what you want to hear,enjoy your music, movies and videos.
Want to know our favorite part? There's no annoying background noise. Cowin E7 ANC Wireless headphones designed for people in airplane cabin noise, city traffic or a busy office, which make you concentrate on what you are doing , such as listening to the music, watching movies and videos. It gets even better. Hassle-free wireless is simpler than ever: Bluetooth and NFC connections are quick and easy. Get rid of the wire bonds, but without compromising sound quality. Only you and music, pure and free.
Enjoy long playtime. The Cowin E7 headphones offer 30+hour playtime per full charge at Bluetooth mode or ANC mode. A built-in 7500mAh battery won't allow your headphones power off, you can enjoy your world without noise for 30+hours' long time.
Tech Specs:
Professional Active Noise Cancelling Technology. Significant noise reduction for travel, work and anywhere in between. Advanced active noise reduction technology quells airplane cabin noise, city traffic or a busy office, makes you focus on what you want to hear,enjoy your music, movies and videos. The noise cancellation function can work well both in wire and wireless mode.

Proprietary 40mm Large-aperture Drivers. Deep, accurate bass response. The Active Noise Cancelling around-ear headphones from Cowin give you crisp, powerful sound and quiet that helps you enjoy your music better. The goal that provide Customers with better sound quality, is our constant pursuit.

High-quality Built-in Microphone and NFC Technology. Cowin E7 provides high-quality built-in microphone for hands-free calls, Which is convenient for you to free yourself from wires. NFC pairing aided by voice prompts, promises quick and stable connection with your Bluetooth enabled devices, Powerful Bluetooth Function.

check

The Professional Protein Earpad and 90° Swiveling Earcups. More durability and comfort, Enjoy high-quality, Long-listen comfort. Skin texture, lightweight comfortable around-ear fit you can wear all day long. Gentle Reminder: please take off the headphone every 2-3 hrs to get your ears relax, in order to get better hearing enjoyment, and keep the head comfortable.

check

30 Hours Playtime Per Charge at Bluetooth Mode. A built-in 600mAh battery won't allow your headphones power off, you can enjoy your world without noise for 30 hours' long time. Don't need to worry the power shortage problem on the long travel. 18-month warranty and quick response & friendly customer service.
Beats Studio3 Wireless Headphones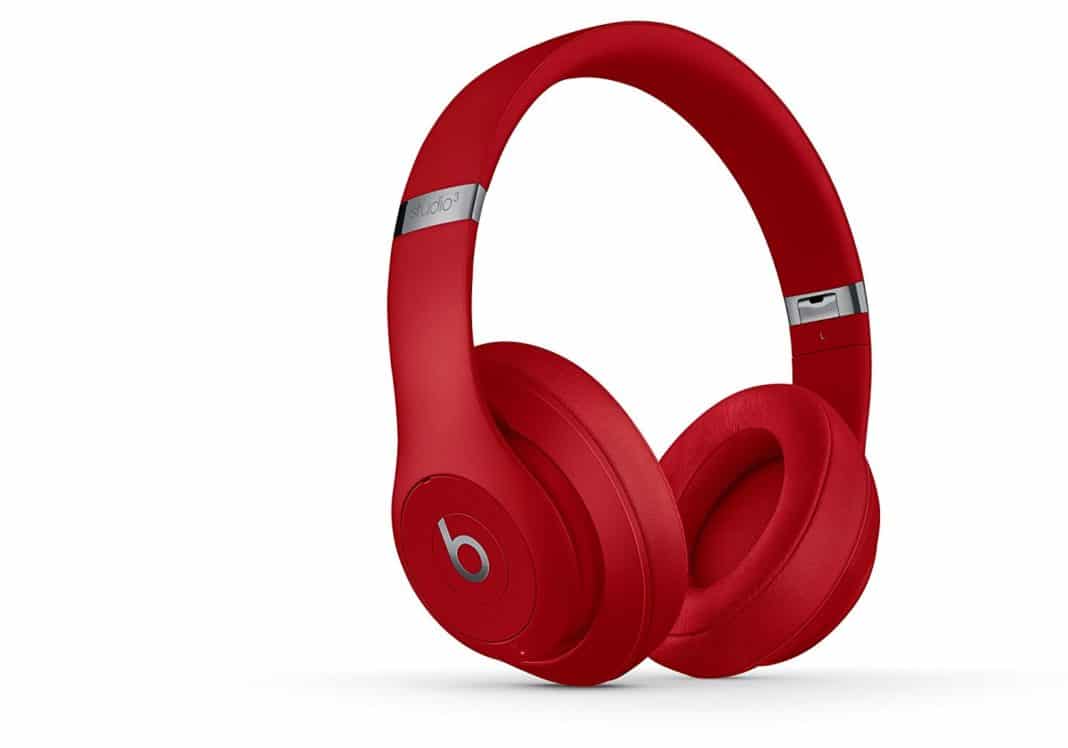 Hear the music, not the noise. Pair, power, and connect with the Beats Studio3 Wireless Headphones. Beats and Apple have revolutionized the way you listen to music. It's all thanks to the Apple W1 chip in these Beats headphones. As one of the top pairs of wireless headphones on the market, they're sealed for sound. Soft over ear cushions feature advanced venting and signature ergonomic pivoting for a custom, flexible fit that keeps the music in and the noise out. We absolutely love the design and feel of these headphones.
Tech Specs:
Features the iconic Beats sound with Dual-Mode Adaptive Noise Canceling, plus the added benefit of wireless listening.

Pair and Play with your Bluetooth device with 30ft range.

12-hour rechargeable battery with Fuel Gauge. Up to 22 hours of battery life enables full featured all day wireless playback. With Fast Fuel, a 10-minute charge gives 3 hours of play when battery is low

check

Soft ear cups have an ergonomic bellow that creates a flexible custom fit, so you can keep your music all to yourself.

check

Headphones come with a RemoteTalk cable, a USB 2.0 charging cable, a hard shell carrying case, quick start guide, and warranty card.

check

Refer to the PDF attached below in Technical Specification for User Manual
BeatsX Wireless In-Ear Headphones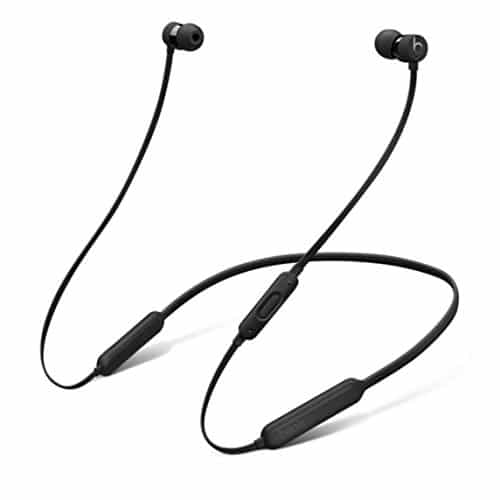 Authentic clear acoustics delivers a crisp sound fit for your life. Beats and Apple are changing the way you listen to music with the introduction of Apple W1 technology in BeatsX. Incorporating the incredible W1 chip brings seamless setup and switching for your Apple devices*, amazing battery life, and 5-minute Fast Fuel charging. The unique Flex-Form cable provides a flexible fit for all-day wear, while a variety of eartip and secure-fit wingtip options offer further personalized comfort and stability.
BeatsX features an 8-hour battery powered by the efficiency of the Apple W1 chip so it is ready when you are. For a quick turnaround, Fast Fuel gives you 2 hours of playback from a 5-minute charge. RemoteTalk allows you to take calls with a built-in mic, play music, adjust volume and activate Siri. With easy to use controls, you can seamlessly switch back and forth as you go about your day.
This is your perfect wireless companion, fit for life. Beats by Dr. Dre is a leading audio brand founded in 2006 by Dr. Dre and Jimmy Iovine. Through its family of premium consumer headphones, earphones, and speakers, Beats has introduced an entirely new generation to the possibilities of premium sound entertainment.
Tech Specs:
Perfect wireless companion for you to experience authentic, clear sound throughout your day with up to 8 hours of battery life.

Take calls, control your music and activate Siri with RemoteTalk. Connect via Class 1 Bluetooth with your device for wireless listening. Inline Volume Control

Variety of eartip options offer personalized comfort and secure-fit wingtips provide stability.

check

Magnetic earbuds keep your earphones tangle-free and easily coil up for compact portability.

check

Comes with BeatsX earphones, removable secure-fit wingtips, eartips with four size options, lightning to USB-A charging cable and quick start guide.
Invest in a Great Pair of Headphones for Your Next Trip
We hope you enjoyed reading our article on the Senso Bluetooth Headphones. As you can see, this pair offers such a great deal for the $29 price tag. When you're on the go, it helps to know you have a comfortable, durable pair of headphones that will not only last during your trip but for years to come.
Common Questions
Check out these other travel accessories:
Do you have any questions or comments for us? If so, we would love to hear them. Feel free to leave us a message below. We will be sure to get back with you soon.
Related Article: 6 Best Cheap Wireless Earbuds: Take Your Pick