In case you haven't been on Instagram in a while, old-timey vintage looking photos are back. That's where finding the best disposable cameras come in.
Everywhere I look on my feed, people are posting vintage pictures. Whether it's added saturation, grain, a rainbow stripe running through the image, or a neon date from April of '97, nostalgia has crept its way back into social media. Consider this the Pokemon Go phase of Instagram. I have to admit, I've become a little hooked on it too. While most people use apps to edit their photos and achieve this look, I've turned towards the best disposable cameras. As an amateur photographer myself, I'm pleasantly surprised with what I've found.
Sometimes, you want to just be in the moment without having to worry about all those DSLR settings – aperture, ISO, shutter speed, etc. If you're looking for an easy fast camera to use, consider some of the best disposable cameras. The term "disposable" often makes people think they're cheap cameras not worth buying. While they are indeed affordable, they've come a long way since your mom was snapping pictures of you in the backyard in the early 2000s. When shot in the right conditions and settings, these cameras can be a lot of fun to use and actually produce some decent pictures.
How to Use a Disposable Camera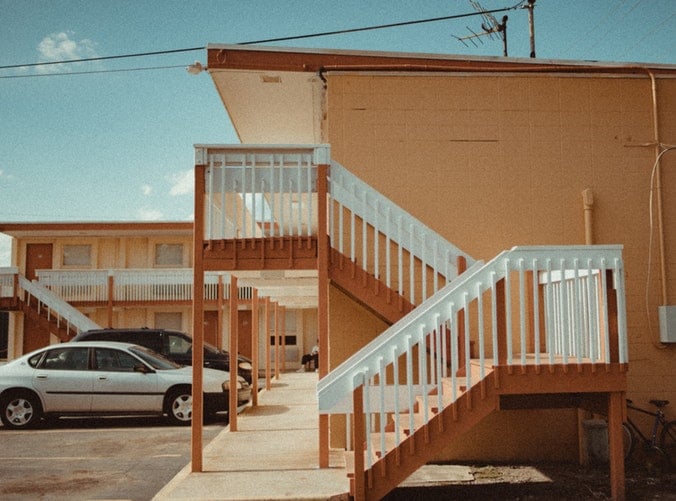 So you're searching for the best disposable cameras. But it's probably been a while since you've picked one up. Maybe this will be your first time using one. While the sticker price is cheap, using them correctly will result in clear, bright pictures.
Whether a disposable camera is used for your everyday needs or as a backup, it can give great results once you learn its limitations. Let's go back to square one and break it down. Here are some instructions on how to use a disposable camera. It's easier than you might think.
1. Choose the Best Disposable Cameras for Your Needs
Are you going to the beach? If so, you should opt for a waterproof or underwater style camera. Make sure the ISO levels are low enough so that your photos don't turn out over washed out and overexposed. If you're going to be out and about in the bright sunshine, an ISO of 400 speed film should work well for you. For slightly darker and perhaps more fast-paced situations, you should opt for an ISO 800 speed film.
2. Learn How to Focus
While there isn't a ring to adjust the focus, you can learn quickly how to get clear photos. The best way to do so is to stand at least 4 feet back from your subject. Even the best disposable cameras will not take a clearly focused picture when you've moved in too close.
3. Know How to Use the Flash Feature
Make sure you know how to use the flash feature correctly. With most disposable cameras, you can use the flash by pressing a button or flipping a switch at the front of the camera. Keep in mind that the flash range of a disposable camera is 4 to 10 feet. Place your subject within this range to get bright, clear images. For all indoor and nighttime outdoor photos, use the flash.
4. Hold the Camera with Both Hands When Shooting
When you take photos, make sure to keep the camera steady by holding it with both hands. Also, make sure you don't accidentally cover the flash or the lens with your fingers when you shoot. Cup your hands around the camera so as to avoid fingers crossing in the wrong spot.
5. Take the Finished Film to a Photo Lab for Processing
Most of the time, this can be done in several hours or a day. Let the photo lab remove the film from the camera so you don't accidentally expose the film to light. This would ruin your photos. If you want to keep taking photos, you'll have to purchase a new disposable camera (unless you buy the Lomo). You will not be able to get most disposable cameras back after processing.
Our Picks for the Best Disposable Cameras
Alright. It's time to get to the good stuff. Here are our picks for the best disposable cameras. I am not ranking them, so keep in mind that this list is in no particular order. Ready? Let's go.
1. Kodak FunSaver
Despite being one of the most common and affordable disposable cameras, the Kodak FunSaver performs remarkably well. The 800 ISO color negative film is incredibly versatile. In fact, you could go out and shoot with it under direct sunlight without completely blowing out the highlights. With this said, it also performed well in low light conditions.
In addition, the optics were pleasantly sharp. If you're looking for the best disposable cameras, keep your eyes on this little travel tool, pre-loaded with Kodak Gold ISO-400 speed film. It features a built-in manual flash, which can be used to light up the scene when more light is required.
Lightweight and compact, it is ideal for indoor and outdoor use. As we mentioned earlier, Kodak Gold 400 film is ideal for low-lit situations and produces consistently bright, vibrant colors across a wide range of lighting conditions. It provides accurate skin-tone reproduction for natural-looking "people pictures."
2. Fujifilm QuickSnap
Among the best disposable cameras I've chosen, this one's the easiest to use. Why? It's small, easy to hold, and has a practical flash switch that you can keep on while shooting. While most other cameras of its nature require you to press the button and charge the flash for every shot, this one's continuous. Keep the flash on by pushing the button with the flash up. It will glow red when it's ready.
Since this camera has a finer 400 grain ISO film, the flash comes in handy quite often. The QuickSnap is best used in daylight without the flash or in low lighting with the flash. When the film comes out, you will notice a soft hint of magenta color for skin tones and whites. If you're looking for a cheap camera for landscapes, we highly recommend this little number.
3. Fujifilm Waterproof QuickSnap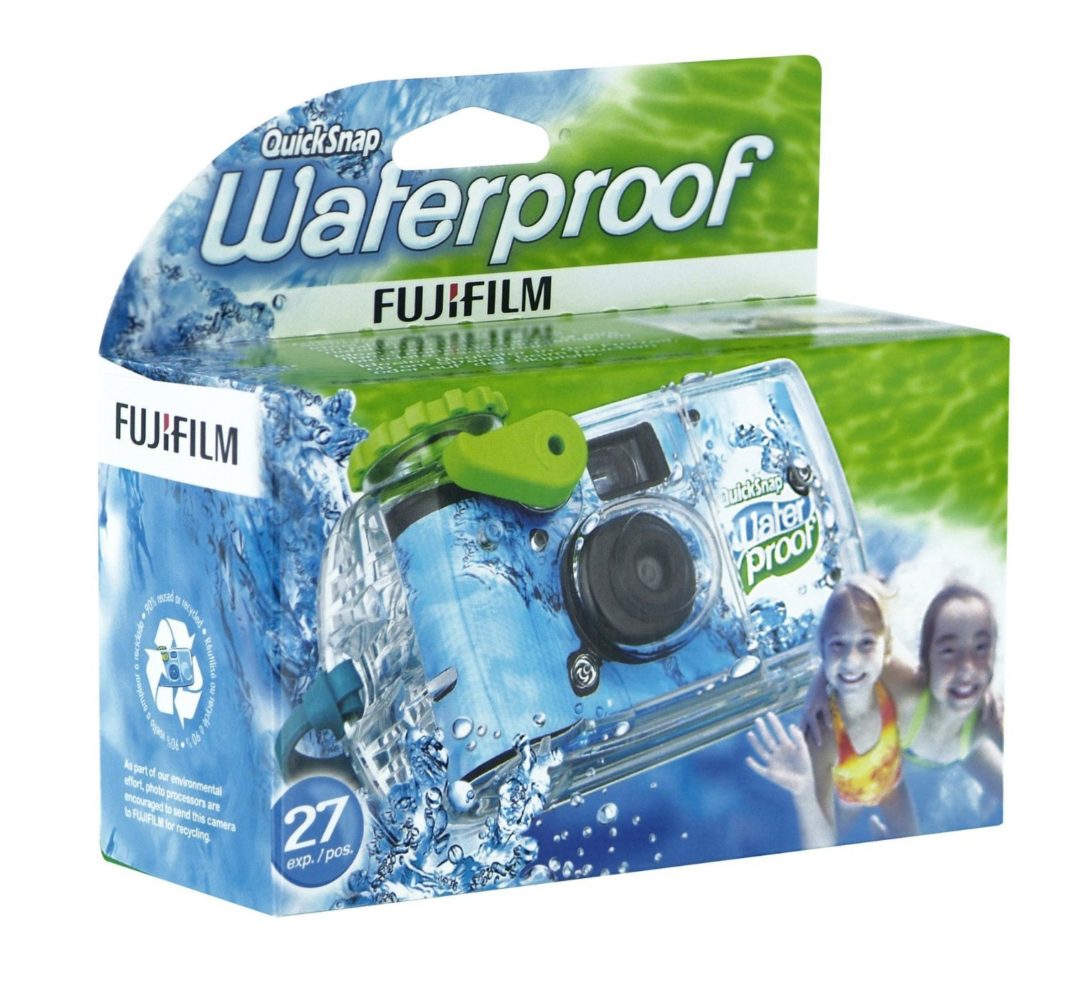 I don't know about you but buying a waterproof disposable camera means I'm going to be taking a lot of pictures at the beach. With an 800 ISO grain film and no flash, you're going to want to use it in daylight or under clear water where lots of light is coming through. You won't have nearly as much of the magenta skin tones with this one as you would with the regular Fujifilm QuickSnap. Use it. Get it wet. Have an adventure.
4. Lomo 400 Simple Use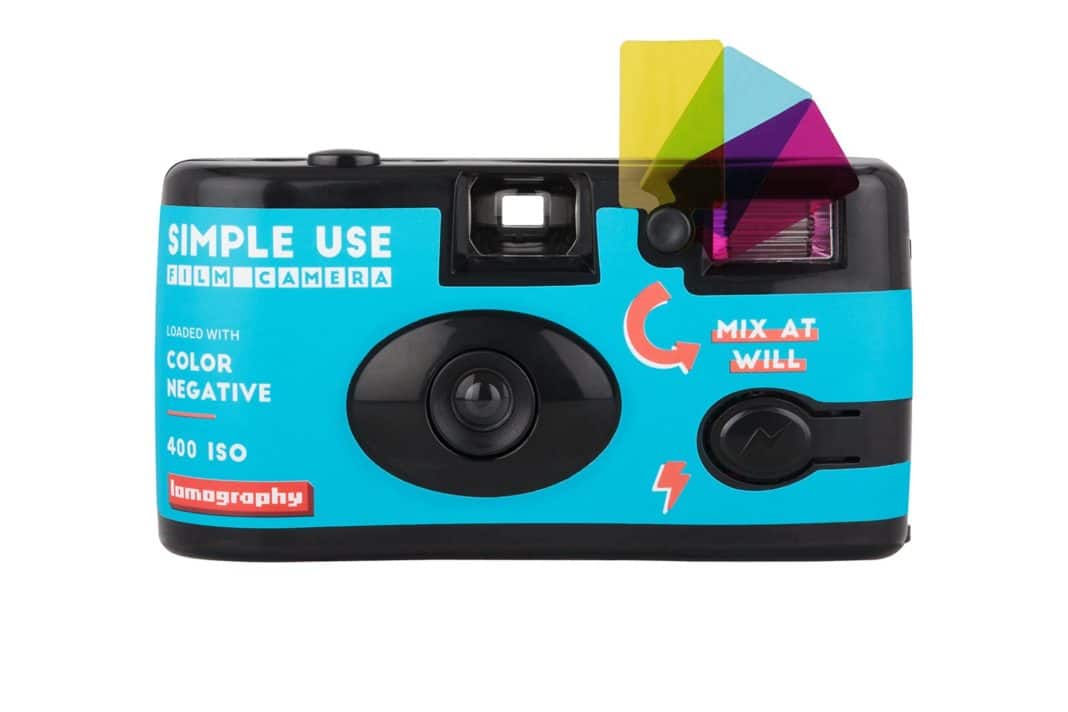 Have you ever heard of the Simple Use style cameras? For example, they can be reloaded and used multiple time with film changes. They also have 36 exposure whereas most of the best disposable cameras only offer 27. In addition, they come with flash gels which can give you a wide variety of unique flash effects.
The Lomo 400 cold comes with Lomography's 400 color negative film. It has relatively good exposure, fine grain, and very pleasant tones overall. Plastic optics make the photos give off a softer image but it has a much more unique look than the traditional Kodak and Fuji cameras. While it does cost a little more than the average disposable camera, it's well worth it if you plan on reloading film. I've got to say I'm smitten with this style.
5. LomoChrome Purple Simple Use
Think of this camera like the Lomo 400 except it's packed with a unique film. The LomoChrome Purple 400 imitates color infrared film in many ways. The photos this camera takes are pretty amazing. It's a super fun camera and I've got to say it deserves some serious praise. Typically, LomoChrome Purple film isn't cheap so it's also quite a steal. Once the roll is done, you can always take it out and load it with another 400 ISO color negative film.
6. Ilford XP2 Single Use
The XP2 Super Single Use Camera with 27 Exposures from Ilford is pre-loaded with ISO 400 XP2 film and provides high contrast, fine grain, black and white images that can be developed at any C41-type photo lab. The camera has a built-in flash, large viewfinder, and solid plastic housing.
Once you develop the film, you'll see that the photo quality is surprisingly sharp. Overall, this little camera is great for daytime shooting but is not good at night. The XP2 film has a very fine grain, great contrast, gorgeous tones, and can be developed as a C-41. If you're looking to capture classic landscapes, cityscapes, and natural light portraits, this is one of the best disposable cameras on the market.
7.  Suprema Disposable 35mm Underwater Camera Pool Snorkel Scuba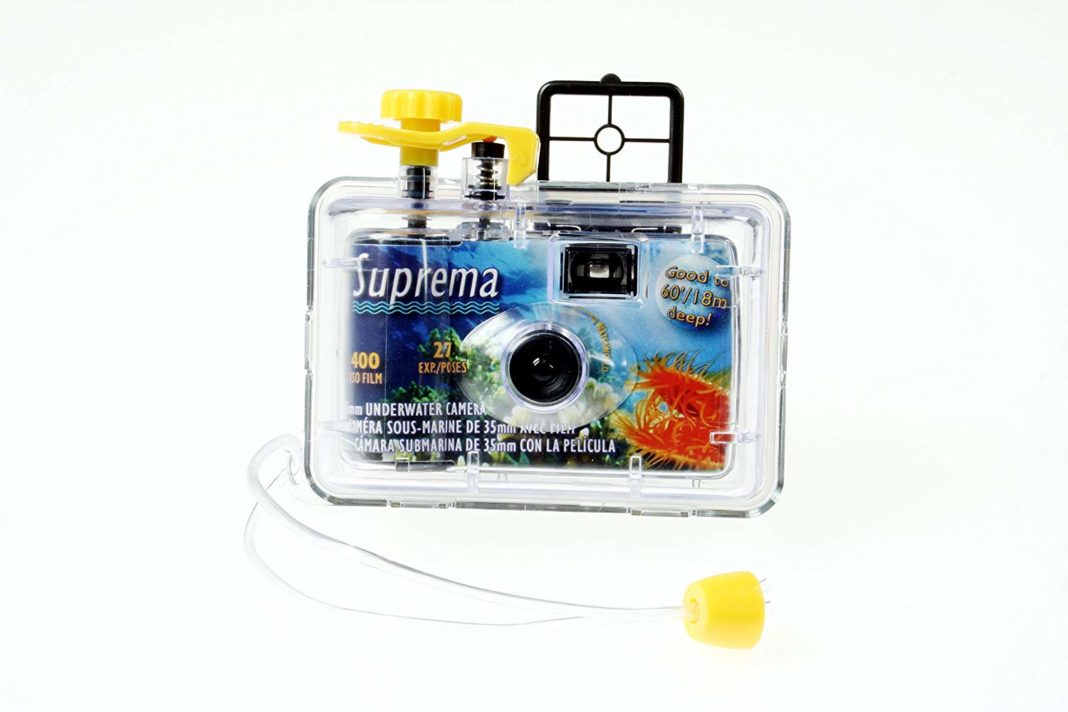 Isn't this awesome? Now, there are disposable cameras you can even submerge underwater! Forget the cheap waterproof phone bag that fogs up when you need it most. If you can't afford a GoPro just yet, don't sweat it. Invest in this fun, cheap alternative.
This one-time-use camera is preloaded with 400 ISO 27 exposure film. A focus-free lens allows you to take pictures from as close as four feet. It gets even better. The Suprema is waterproof for up to 60 feet for snorkeling and scuba diving. Take it in your pool or on a family vacation to the Bahamas. It's super easy to use for both children and adults. Last but not least, it has a flip up viewfinder to make it easy to frame your picture underwater.
8. Kodak Max 35mm Single Use Camera with Flash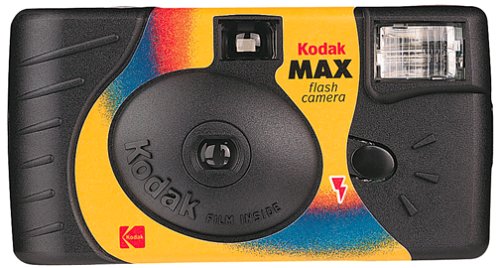 The Kodak Single Use Camera loaded with 800-speed film provides bright colors along with unbeatable clarity, and guarantees clearer, sharper, bright pictures in any condition – indoors, outdoors, action or still pictures! Kodak Single Use Cameras go everywhere, especially where traditional and digital cameras don't dare. So no matter where your memories take you, bring a Kodak Single Use Camera.
Now it's fun and easy for you to take great pictures any time – of almost anything – with Kodak One-Time-Use Cameras. They take great action and still pictures, in sunlight and in low light. There's a choice for almost every use – indoor and outdoor, panoramic and even underwater. Kodak One-Time-Use Cameras go everywhere… even where traditional cameras don't dare to go!
9. Ilford B&W HP5 Single Use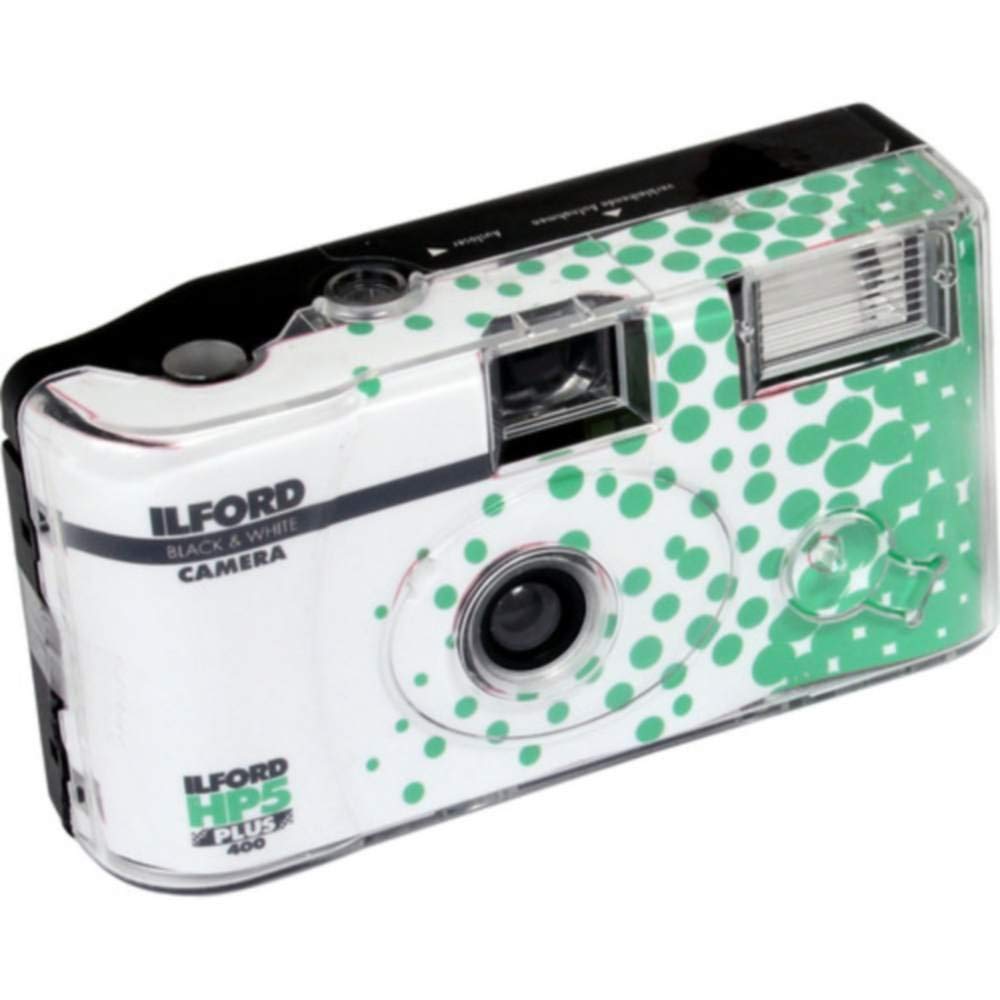 This Ilford model is one of the best disposable cameras on the market. Why? It has classic tried and true b&w film HP5 plus 400 ISO film in it. I've also noticed that it has a more noticeable grain than that of the XP2, as well as great tones and contrast. Just wait until you see the detail in the shadows!
Overall, it shoots great and performs well in open daylight, low light, without flash, and also in low light with the flash. For a camera of this price, it's pretty dynamic. While you could reload HP5 film in a Lomo Simple Use, the plastic options from Ilford are still much sharper.
10. Duvin Design Captain's Camera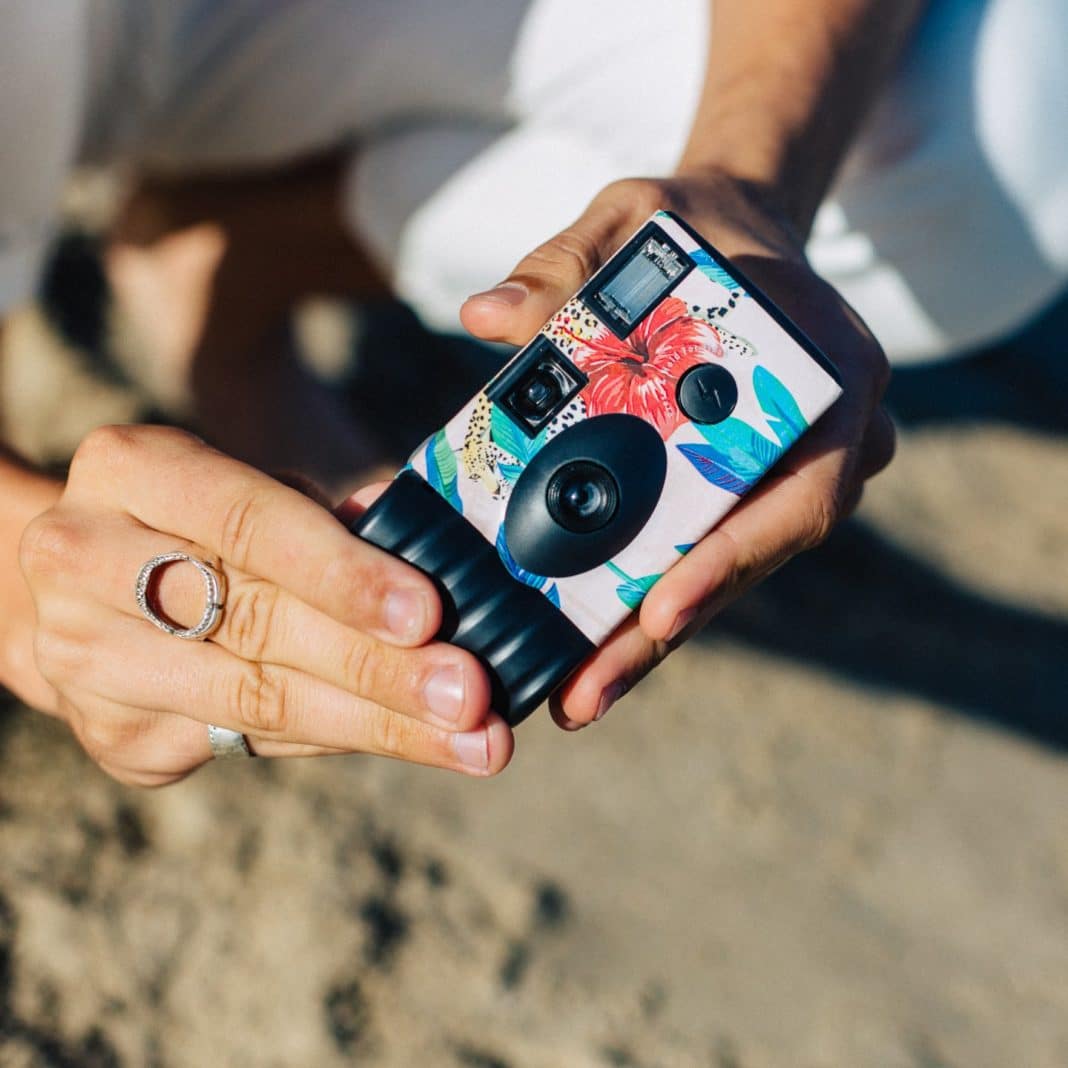 Last but certainly not least, I found this fun little disposable camera from the California-based brand, Duvin Design Co. They've recently done a collaboration with one of my favorite travel + lifestyle influencers on Instagram, Captain Barto (aka Adam Bartoshesky). While I've yet to try it out, I did purchase two. Besides the ridiculously fun tropical print, Duvin's website shows that with a little creative inspiration, these little tools take some great pics.
Do cool things. Take cool photos. This single-use camera comes with 24 exposures, 800 ISO film, and a built-in flash. In addition, you'll also receive a list of camera trips from Barto himself. I'm so excited to put mine to use and check out the awesome photos from it. While these cameras are currently sold out on Duvin's site, I really hope they will be back up soon!
Creative Inspiration: Fun Things to Try With the Best Disposable Cameras
Feeling like a pro yet? As a 90's baby, I can't tell you how excited I am to get out and play around with some film again. Disposable cameras are just so dang fun. There are so many options to create unique styles and tones. You've just got to think a little outside the box. While scanning the web, I found a few ideas I'd love to try out with my next camera. Want to hear them? I thought so.
Use Lenses and Flash Filters for Colorful Photos
Do you want to spice up your images a bit? We'll show you how to achieve a California dream look like Arielle Vey's Instagram. Head out to the beach, downtown, or just get outside. When you go to shoot, try using some colored lenses and flash filters. They add such a fun touch to photos by tinting them a different shade.
Since disposable camera lenses are so small, it's probably best to make your own filters. Try using a colored marker on packaging tape, coloring directly on the camera's lens, using your sunglasses, or holding a soda bottle in front. The options are endless.
Purposely Damage Your Film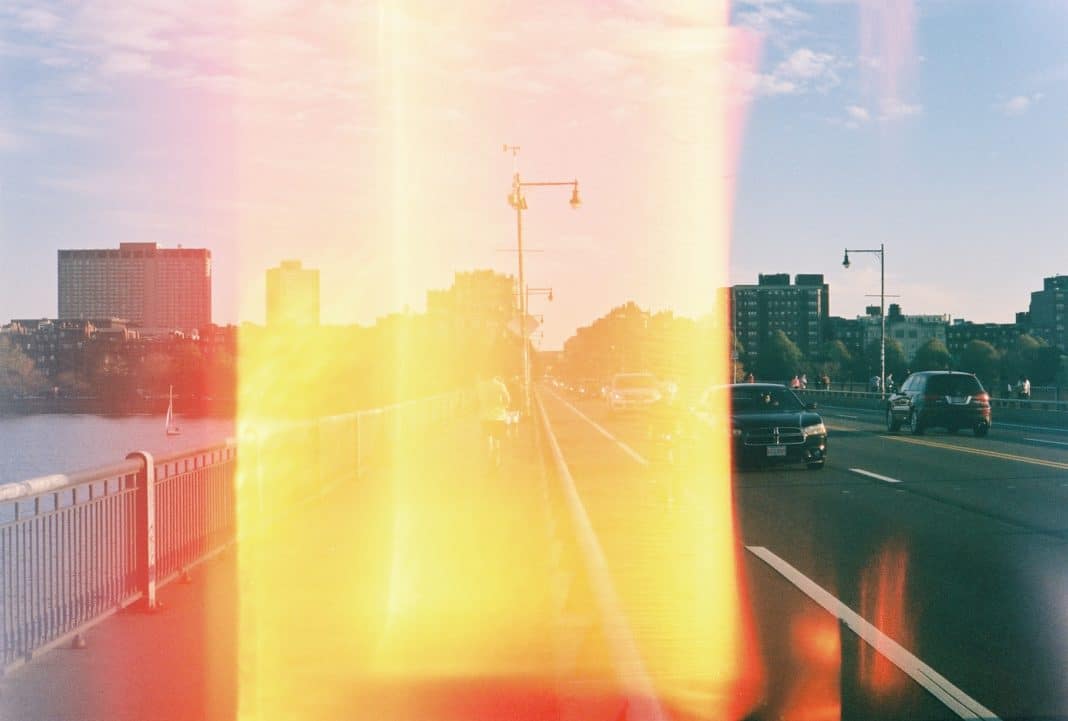 Have some extra cameras to spare? Try purposely damaging your film to get some awesome light leaks. Throw your camera in the pool. Poke holes in it. Leave it in your hot car for twenty minutes. Scratch up the lens. Go wild. Seeing the results you get is always so fun.
Send Your Camera to Travel the World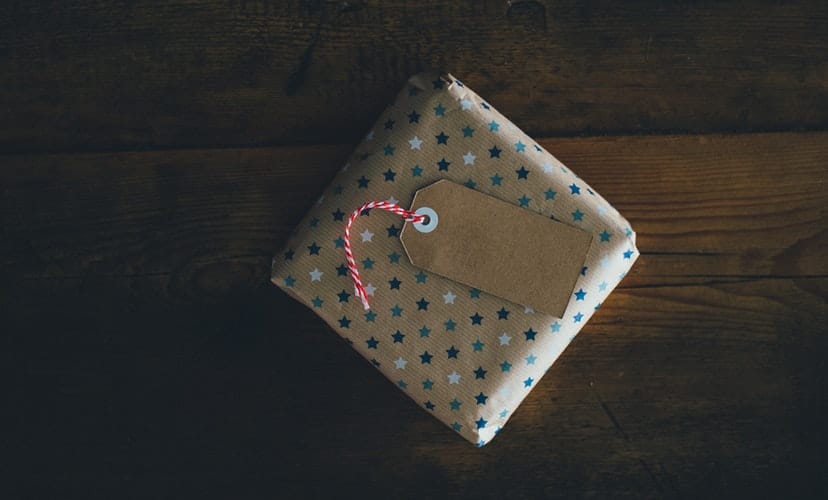 Take some pictures and then send your camera to some friends in another part of the state, country, or across the globe. Ask them to pass it on to a friend. Keep track of who has it and let your friends know how they can get it back to you. This is such a fun way to get cool images and maybe even make some new friends. When the film is developed, you can make digital copies and send them to everyone who participated. It's such a blast!
Make It a Time Capsule
My mom's done this – unintentionally. I can't tell you how many rolls of film we've developed fifteen years after we took the photos. While I don't recommend waiting that long (the film can expire and your photos can be ruined), it's fun to find memories you've forgotten from long ago. If you're interested in taking photos and you're patient enough to wait a year or two to see them, a time capsule is such a fun idea. 
Invest in the Best Disposable Cameras and Start Making Memories
I hope you enjoyed reading this piece about the best disposable cameras for creative travelers. Whether you're saving up for the camera of your dreams or just want to experiment with something creative, the best disposable cameras offer a fun way to capture your special memories. Do you have any favorite disposable cameras I didn't feature on the list? If so, let us know. We would love to hear all about them.
Related Article: Best Travel Cameras For The Adventurous Photographer