You're on an epic road trip winding your way down the coast. Your best friend is on aux duty. That one song comes on that you've been waiting on Spotify forever. Your friend has an iPhone 5. The volume sucks. In moments like this, you'll wish you had a bluetooth speaker for your travels.
June 21st marks the official first day of summer. That means outdoor BBQs, beach days with friends, bonfires, hikes, and everything in between. Liven things up with some tunes courtesy of a bluetooth speaker. Whether you're looking for a super compact size for your travels or a big one with plenty of base, we'll help you find your perfect match. Let the vacay moods begin.
Where You Should Bring Your Bluetooth Speaker When You Travel This Summer
It doesn't matter where you plan on traveling this summer. A good bluetooth speaker is the ultimate travel companion. Who doesn't want to create a personalized soundtrack to their life and play it for the world to hear? Are you in need of some travel inspo? Here are some places to travel (and things to do) where a little bit of tunes goes a long way.
1. On A Road Trip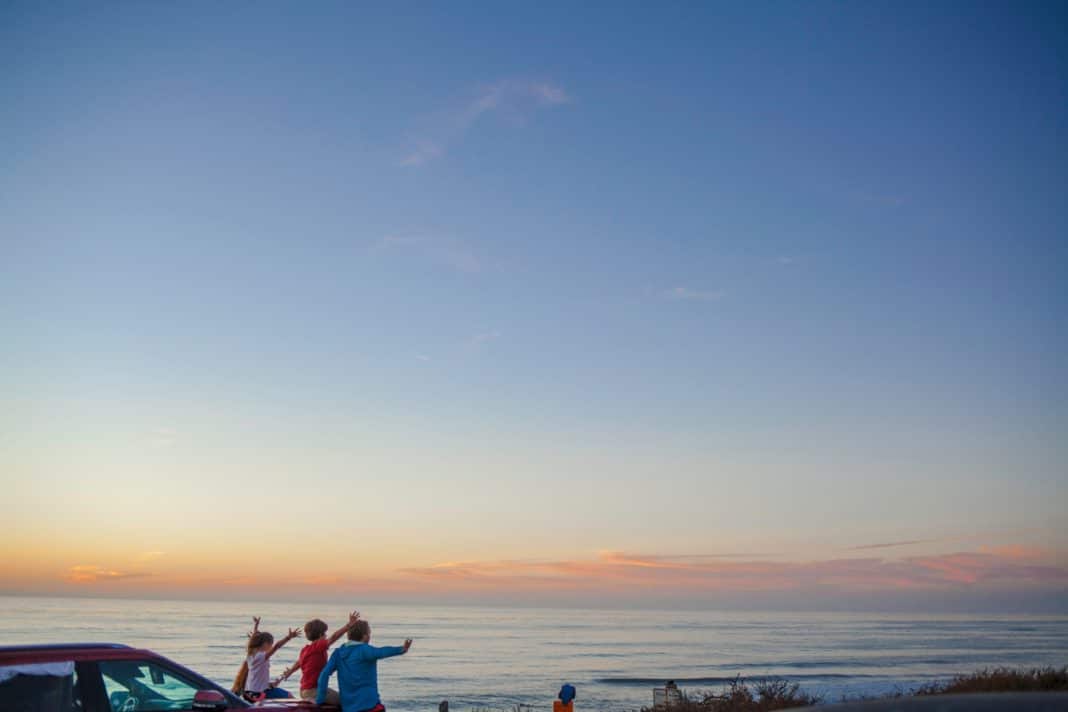 Summer's finally here and you're out of college. It's the moment you've been waiting for. Your new summer job hasn't kicked in yet and neither have the responsibilities. You're only young once. Pack the car full of your best friends and head up north for a road trip. The bridge to Big Sur is finally open again. You're going to want a bluetooth speaker for the van. Cruising PCH is even more epic when set to a soundtrack.
2. Beach Days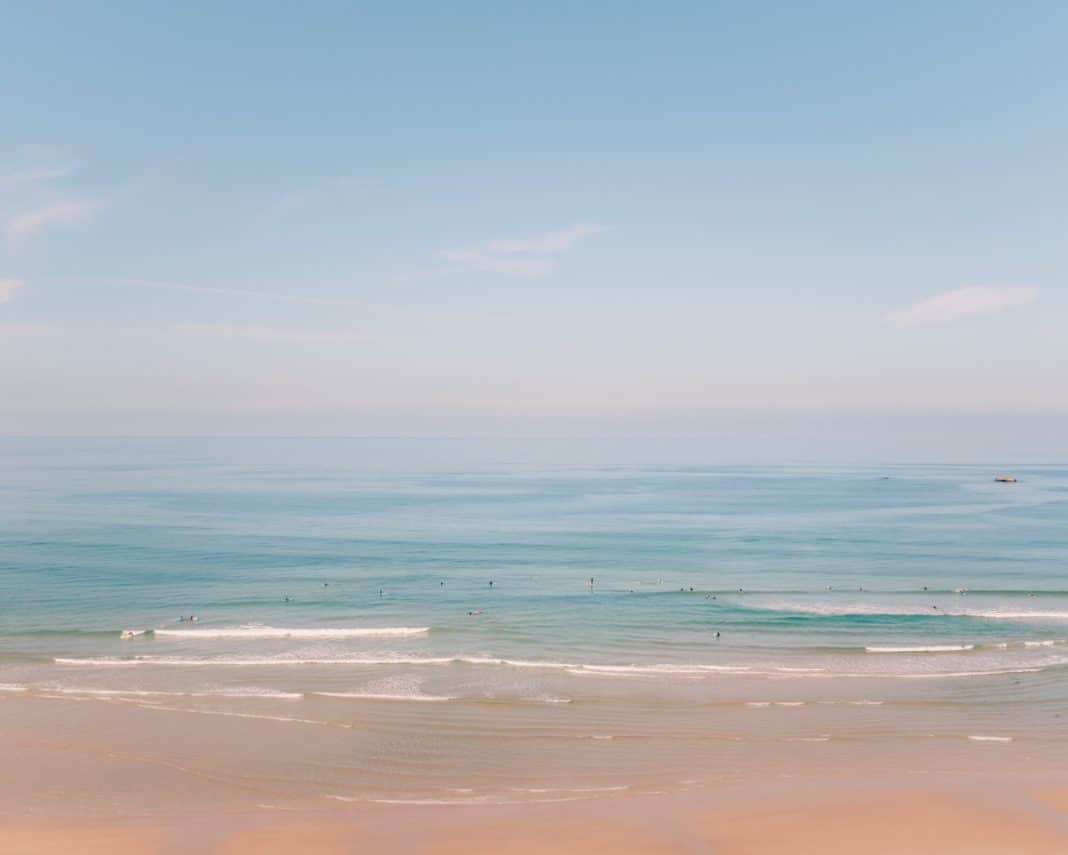 We can't think of a better time to bring your bluetooth speaker than on a lazy beach day. If you're anything like us, there are countless times when you've been at the beach and wish you'd brought one. Your phone battery only lasts a few hours you know. Bring what you need plan ahead. Spread out your towel on the warm sand, set up your sweet tunes, and fall asleep under the cool breeze of offshore winds. Beach days were meant for mellow music.
3. Sunset Watching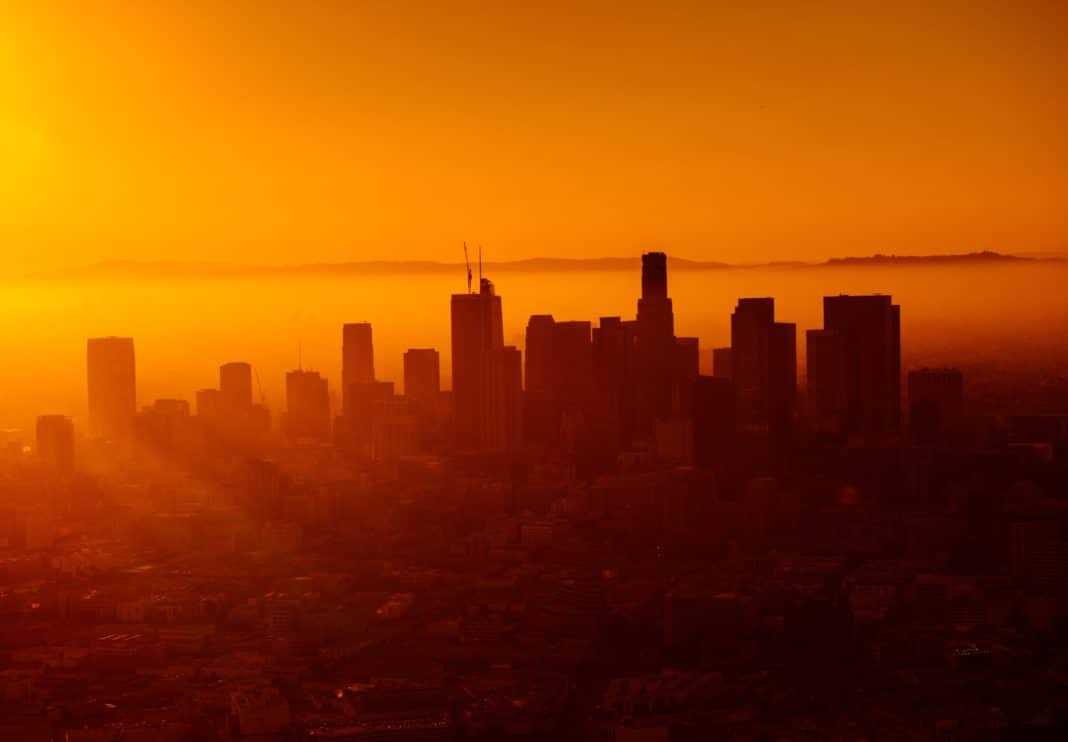 Take a moment to sit on the beach and watch the sky turn fiery hues of red, yellow, and orange. Pack a picnic. Sit on the sand until it gets dark and cold. Stay until the stars peek out behind the last remnant of puffy white clouds. Watching the sunset is the perfect time to bring your bluetooth speaker. Mellow music will set the tones.
4. Exploring A New City
Roll down the windows. Have your best friend shotgun and take as many pictures as she can. When you're exploring a new city, take a portable bluetooth speaker with you. Good music makes all the difference.
Big cities like Los Angeles are such fun places to go and discover new sights. You never know when you're going to find your next favorite coffee shop, run into a celebrity, or scope out a rooftop for your next epic Instagram pic. The thrill of exploring a place you've never been before can't be underestimated.
One of Our Favorite Things to Do
One of our favorite things to do in big cities is to attend a photography meetup. Platforms like Nubko and Hinfluencer offer fun ways to connect with local creatives near you in major cities all around the world. If you're looking to meet with some of your favorite social media influencers, build your portfolio, or travel more, these sites offer a great way to do just that. Having a bluetooth speaker ready is handy when you want to crank up the volume on a photo site.
5. On A Hike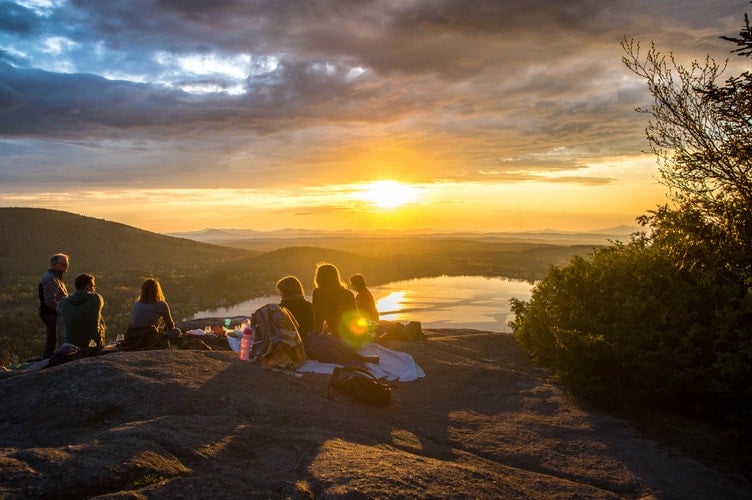 You're hot, sweaty, and tired. You need motivation desperately and your annoying friend belting out Journey's "Don't Stop Believin'" just isn't cutting it. Drown her out with a bluetooth speaker. Just kidding (sort of). If you're anything like us, exercise requires an extra push. And that extra push is good company and good music. When you're traversing the trails, turn up those tunes and give it all you've got on the final stretch.
6. A Romantic Couples Getaway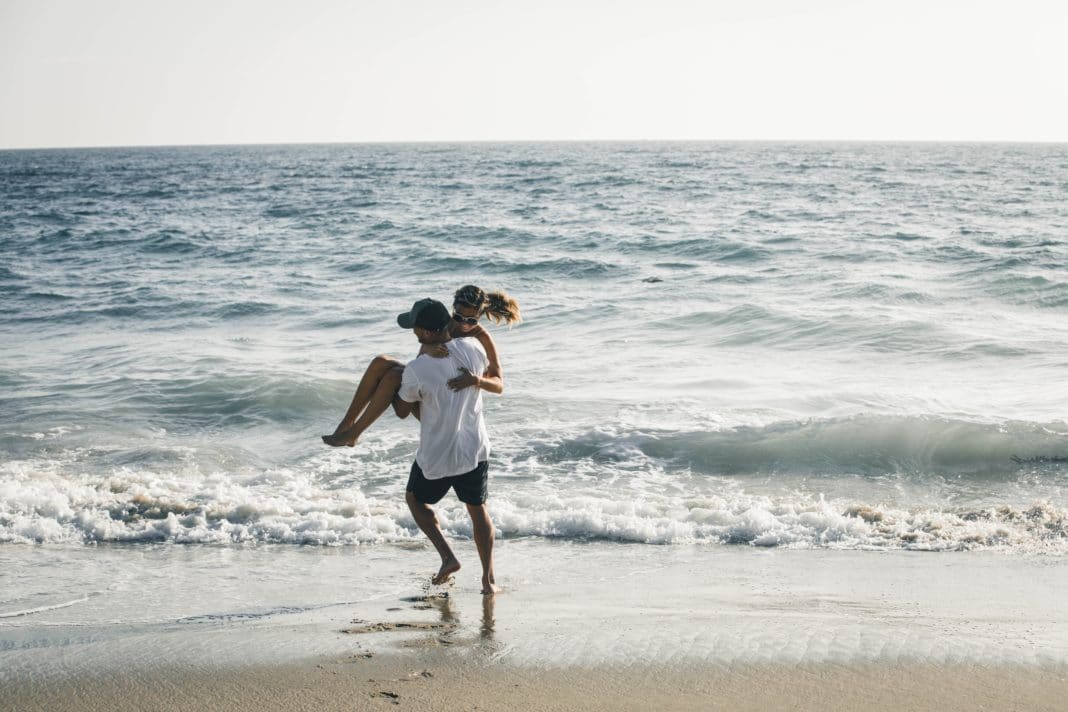 You and your guy booked an all-inclusive couples resort to celebrate your special anniversary. You're sitting on a private stretch of sand, coconut water in hand. All that's missing is one thing. Music.
Bring your bluetooth speaker and play that one special song just for him. Sing your hearts out. Make memories you'll never be able to forget. Enjoy a romantic candlelit dinner under the stars. Dance barefoot in the sand. Make the most of every moment. Check out our picks for the top all-inclusive couples resorts in the world.
Are You In Need of Some Music Inspiration?
So you're tired of radio hits. Join the club. We've found a list of the best songs to play on your adventures and we can't praise it enough. Check out "50 Travel Songs for the Ultimate Adventure Playlist."
Choose the Best Bluetooth Speaker for Your Travels
Now we're getting to the good stuff. We've searched high and low for the best bluetooth speaker. After testing them out and reading countless product reviews from travelers like yourself, we've managed to settle on a select few. Without further ado, here are our picks for the best bluetooth speakers.
BenQ treVolo S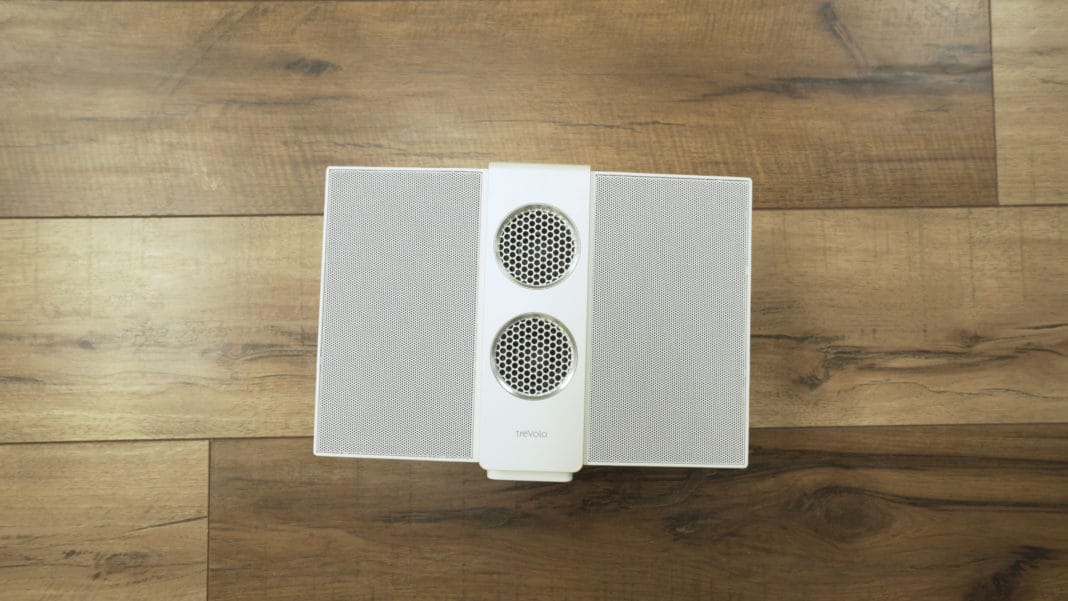 Have you heard about the smallest electrostatic speaker? This little device packs quite the punch. This electrostatic speaker is a nifty portable device you could easily throw into a beach bag or keep up in the front seat as an accessory on your next road trip. The electrostatic panels can fold onto the body, making it even more compact.
Overall Appearance
While it's a 1kg thick piece of aluminum and plastic and feels very dense, dropping it on a hard surface could do some serious damage. Moreover, treat it with care. It's also important to note that the BenQ treVolo S is not water resistant; be careful when you bring it near water.
We love the overall appearance and tech of the BenQ TreVolo S. It can play the audio of YouTube videos, game sound, and audio from your phone very well. Pairing up wirelessly is quick and painless.
NFC Capable
If you'd like, there's also an NFC (near field communication) hook to let you pair your Android or iPhone simply by waving it over the NFC on the speaker's top panel. On the back, a conveniently-located aux input allows you to plug in your TV or laptop too. This is great when you want to play movies at home or on-the-go with friends.
The Million-Dollar Question
Does the BenQ treVolo S live up to sound quality expectations? In a word, yes. We found this electrostatic speaker to be far superior to traditional speakers we've used. While the bass was a bit underwhelming, the overall effect was an incredibly accurate level of precision.
One of our favorite features of this electrostatic speaker is the 3D sound mode. This feature is described as "increasing the dimensions of the listening space without altering the original sound waves." In a nutshell, it's an EQ setting which makes a notable difference in boosting bass kick while maintaining detailed audio and depth.
JBL Flip 4
Ahh, the famous JBL Flip 4. What do we love about this speaker? It's designed for active travelers, looking to get outside. Take it by the pool, to the beach, and pretty much anywhere. You don't have to worry about getting it wet.
Features
It's completely waterproof. Also important to note, it packs an impressive 12 hours of continuous playtime.
The Verdict
Furthermore, running out of juice during a full day of adventures isn't a worry. Last but not least, it's got a strong bass. If you're looking for a more rugged, loud speaker this could be the device for you.
Harman Kardon Onyx Studio 4
Spectacular sound, sleek and modern features come together in the Harman Kardon Onyx Studio 4. Clearly, this bluetooth speaker was built with the music lover and podcast connoisseur in mind. Even the highest notes come out crisp and clear. The mid-range carries its weight too. Low notes and bass produce a larger than life feeling that impresses all. A crisp treble creates a depth to the music for a great sound.
Features
Offering a sleek and iconic design, this bluetooth speaker is made to suit any style. A black circular body makes it easily portable. Tuck it in your coat pocket or slip it in the cup holder of your car. It's pleasant to add to any space.
In addition, the fabric covering the speaker protects its exterior. Knowing Harman Kardon's experience making quality goods, you can rest easy with the Onyx Studio 4 bluetooth speaker. Features include wireless bluetooth streaming, a solid battery life, surround sound capabilities, and voice activation.
The Verdict
Travelers everywhere love the Harman Kardon Onyx Studio 4. And why wouldn't they? It has amazing sound capabilities. All in all, reviewers were impressed by the volume and weight of the device. The battery life, however, leaves something to be desired.
However, if you're looking for a great system, many reviewers on Amazon tell you to look no further. With a 4.7 out of 5 rating, the reviews speak for themselves. The Harman Kardon Onyx Studio 4 is definitely a worthwhile deal.
The Price Has Gone Down
Furthermore, while it was originally around 450 dollars upon release, you can find it discounted for $199 on a variety of websites. A few sights have also advertised it on sale for $150. If you find it at either of the later prices, it is a solid value worth investing in.
It's Time to Choose The Best Bluetooth Speaker for Your Travels
We've said it before and we'll say it again. Music makes the trip. Invest in a good bluetooth speaker for your travels. Whether you're a travel newbie, photog, or videographer, your favorite tunes give you inspiration for the road ahead. Take it along wherever you go to set the mood. You won't regret it.
Do You Have Any Questions or Comments for Us?
We hope you enjoyed reading through our list of suggestions. Now, you have some ideas of where to bring your bluetooth speaker, fun songs for your trips, and a list of the devices on the market. It's time to travel! We want to know some of your favorite travel songs! Leave a comment for us below.
Related Article: 10 Best Bluetooth Speakers Money Can Buy | Review