Tourists tend to swarm to the coast of Mexico, taking in the picturesque ocean views. However, there is far more to Mexico than just the coastline. San Miguel de Allende is situated in the center of the country in the Guanajuato. And it is a colonial gem. There are cobblestone streets to meander through as you explore the city's antique shops and culinary wonders. In every crack and crevice of San Miguel, you will come to appreciate the well-preserved history that this romantic city offers. If you have a particular appreciation for the arts, San Miguel will be speaking your love language.
The history and culture of San Miguel de Allende Mexico seeps out of the city's colonial architecture. We love San Miguel because of its history and culture, and because it offers fun attractions for the whole family. There are spots for hiking and trails for horseback riding. There are quaint, local shops to check out and hot springs to float in. San Miguel is a city that has exciting attractions for all. Because of the plentiful things to do and see in San Miguel, we have prepared for you a list of the best things to do and experience in the city. These attractions will leave you raving about your vacation through this unique Mexican city.
El Jardin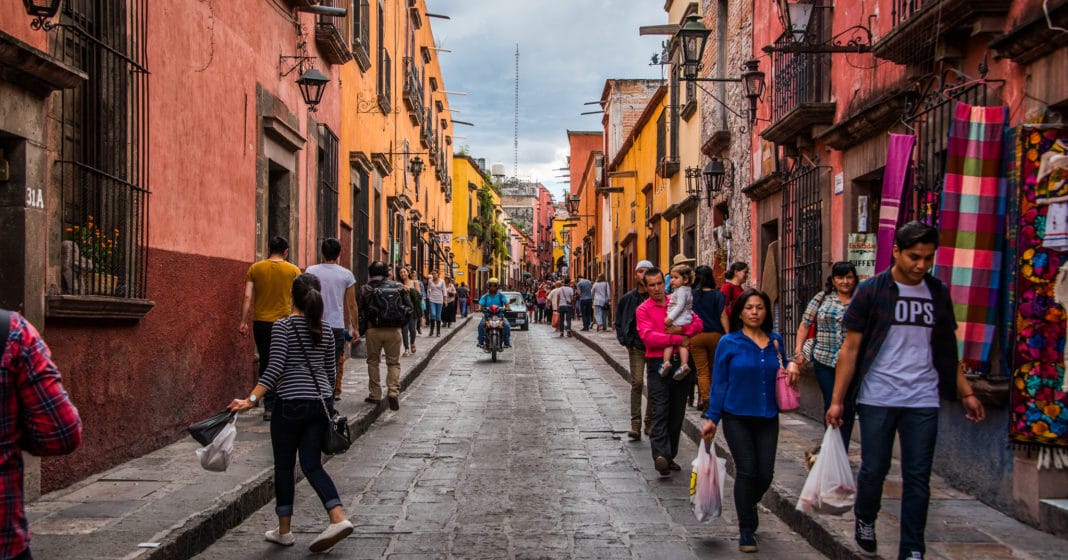 El Jardin is the heartbeat and central plaza in San Miguel de Allende. The space is filled, day and night, with street vendors, musicians, and local artists. Because the plaza has a regular stream of people, it is the ideal place for people-watching. Park yourself on an iron bench to get a real feel for the city. Every 15 minutes you will hear the ring of the Parroquia bells. The bells will serve as music to your ears, but it won't be the only sound you hear. There is dancing and laughter and conversations taking place all around the plaza.
At El Jardin, you may see dance performances and you may find neat souvenirs in the nearby shops. We are certain you will enjoy the commotion and history that can be found right at the center of El Jardin. If you want to be where the action is, El Jardin is the place to be. In the evening, street lamps light up the plaza and set a romantic atmosphere in the heart of San Miguel.
Fabrica La Aurora
Whether you call yourself an artist, or purely an appreciator of the arts, Fabrica Le Aurora will be your delight. From El Jardin, the walk is quick to Fabrica La Aurora. There, you will be met with color-splashed artistic treasures that you will not be able to find elsewhere. The building was formerly a textile mill. It has since been converted to a trendy, art-lover's dream. Fabrica La Aurora is the place where creativity and color freely flows. Come to purchase art, to take a class, to watch artists work their magic, or to simply peruse the plentiful and colorful art galleries. The artwork showcased involves many forms including paintings, glasswork, and ceramics.
Parroquia de San Miguel Arcangel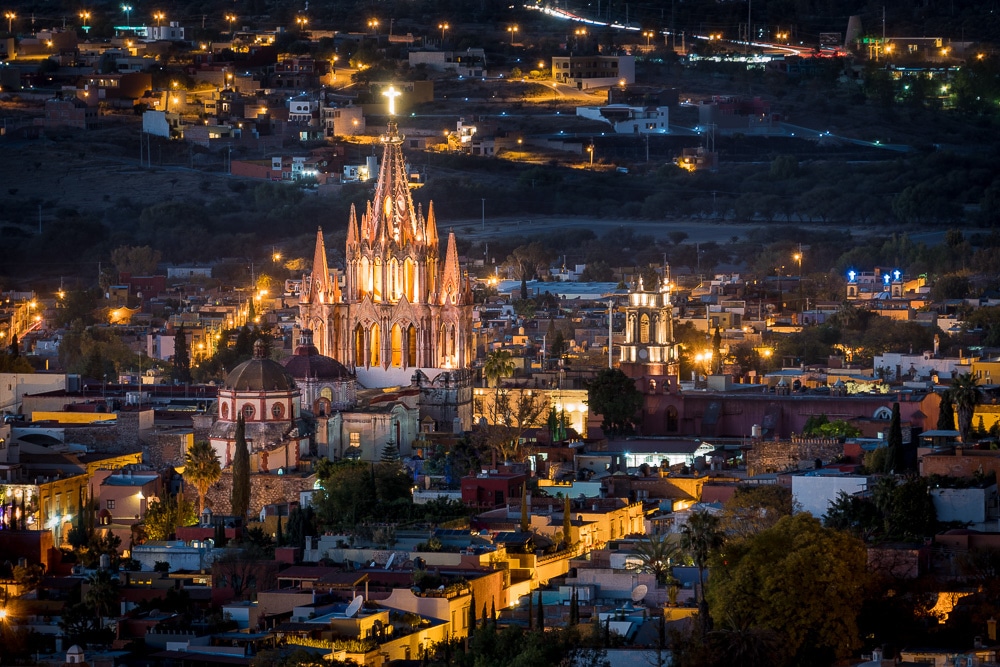 The detailed salmon-colored church overlooks the main plaza, El Jardin, and is a sight to see. The Parroquia resembles a pink castle-like building and is a destination that you won't want to miss. And you couldn't miss it even if you tried. The church is frequently used as a reference point when navigating the city's cobblestone streets. Poking high into the sky, the Parroquia is sure to poke your curiosity as well. Visit during the daytime or in the evening and watch as the colors alter due to the movement of the sun. If anything, we highly recommend taking a stroll over to the Parroquia after dinner. The landmark is cloaked in dazzling lights, causing it to illuminate with grace. It is mesmerizing to see the way the church shines in the darkness of night.
Canada de la Virgen
Canada de la Virgen is an archaeological site that was first opened in 2011. This rather recent archeological find is home to several pyramid ruins that history-buffs will appreciate. The artifacts found at the site date as far back as 500 AD. If you plan on partaking in this informative experience then remember to bring sunscreen, water, and good walking shoes. There is plenty to do in the area surrounding Canada de la Virgen as well. Take a ride on horseback through the Mexican countryside or plan a camping trip around the nature preserve.
El Charco del Ingenio Botanical Garden
Not only does San Miguel offer architectural intricacy and character, but the city also showcases natural beauty. El Charco del Ingenio is an over 170-acre botanical garden in San Miguel. Green trails will guide you as you make your way through the gardens. At El Charco del Ingenio there are also hundreds of species of cacti to discover. Plan for a picnic near the waterfalls, or attend a concert in the amphitheater. The outdoor enthusiast in your family or in your friend group will appreciate the botanical garden for the natural beauty, wildlife, and fresh air.
La Esquina Toy Museum
La Esquina Toy Museum is a must-visit for all kids, young and old. Your children will certainly enjoy the place, and if you are a child at heart, then you too will enjoy the collection of toys that are housed in this museum. From El Jardin, La Esquina is another quick walk. Amazingly, the museum has acquired over 1,000 handmade toys. Toys from the various regions of Mexico are put on display for you to marvel at. Angelica Tijerina, a local to San Miguel, began by collecting knickknacks and toys on her own until she decided to open the museum's doors and display the treasures she found.
The toy museum is divided into many rooms that categorize the toys. The first room showcases handcrafted dolls made of different materials, including cloth and wood. The second room displays modes of transportation, including toy trucks, cars, and boats. The final room focuses on everything else. When you visit, keep in mind that all the intricate toys were made with nothing but two hands. The museum is impressive and a wonderful preservation of Mexican history.
Escondido Place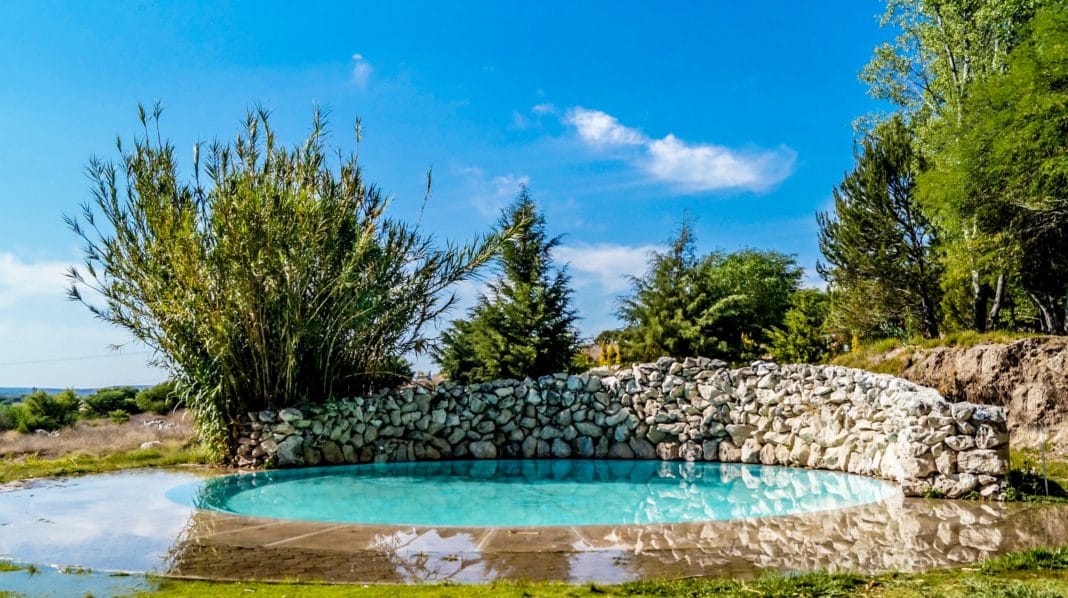 Did someone say hot springs? When you are in need of some recharge time after venturing throughout the colonial city, you must go to Escondido Place. Located only 7 miles from the city's center, Escondido Place is a quick drive to a calming oasis. There are 10 thermal pools, both indoor and outdoor, located at Escondido Place. Hot springs funnel the water into the pools for a tranquil one-of-a-kind experience. On the property, there is also a spa, should you want a massage or facial prior to hopping in the pool. In case you lose track of time while you are relaxing and begin to get hungry, there is also a restaurant serving Mexican cuisine at Escondido Place.
Biblioteca Publica
Public libraries aren't exactly a place that tourists are eager to visit when exploring a new city. However, the public library in San Miguel de Allende is unlike many others. The library has a courtyard café, a vast amount of Spanish and English literature, and a theater that displays films to the public. The theater also serves as a venue for concerts. In addition, the library offers art, music, and computer classes to children. The public library in San Miguel is more than a large collection of books, it is a cultural hub. Unlike most libraries, you will not be shushed here. We recommend gathering a stack of books and reading under the shade of a courtyard tree in your downtime.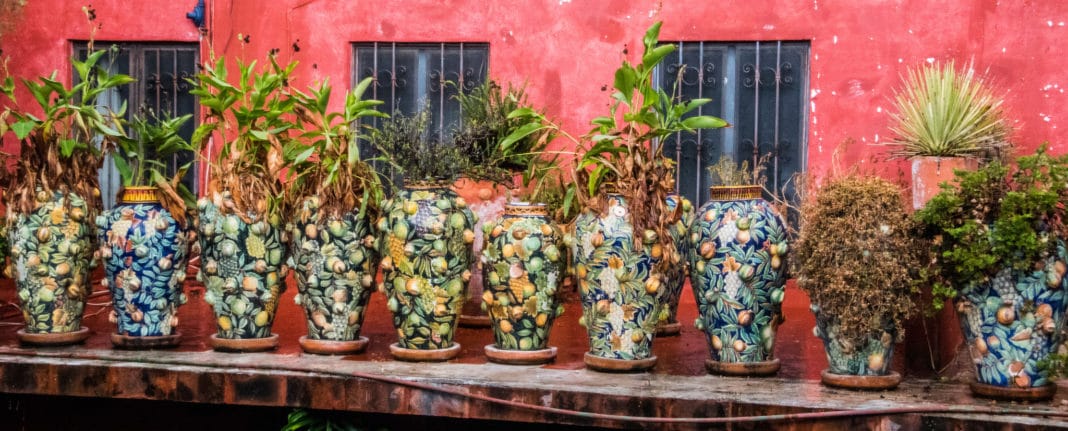 There is no doubt that San Miguel de Allende is an arts scene. Creativity and vibrancy are core to the city's identity. Both are found in the artwork, the music, the food, and the overall design of San Miguel. In San Miguel, rainbow colors will constantly dance before your eyes. Buildings with high arch entryways are bright yellow, burnt orange, and pastel pink. The scene is a pure visual delight. The local restaurants also serve colorful cuisine from all over the world. And of course, those local restaurants are experts in Mexican cuisine.
During your stay at San Miguel de Allende, you can get hot springs, hiking paths, colonial designs, artistic talent, and culinary delights all in one place.
So, when vacationers flock to the crowded coastline of Mexico, come off the beaten path to discover the hidden treasure that is San Miguel. If you have traveled to San Miguel de Allende, let us know in the comments about your experience! What were some of your favorite things to do in the city?
Related Article: 10 Best Cruise Destinations For Your Next Vacation