Steeped in history and tradition, there are so many worthwhile places to visit in Virginia.
This is the state where English colonists established the first permanent colony in the New World all the way back in 1607. Since that time, the Mother of States has had her hand in nearly every crucial American drama – from the Revolutionary and Civil War to the Civil Rights movement of the 1960s. The state's natural beauty is as captivating as its past and people. We're going to take you on a tour of the best places to visit in Virginia.
Here Are Our Picks for the Best Places to Visit in Virginia
1. Jamestown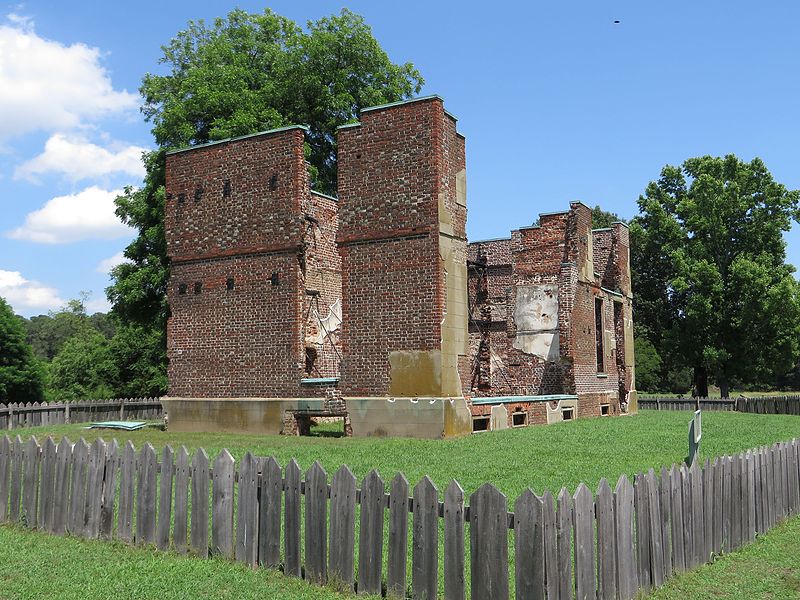 Don't start anywhere. Start with the first permanent English settlement in America. This town tells a rich story of the pre-American past you won't find anywhere else. When you visit, you will be able to walk the ground that the Pilgrims did, learn all about how the English survived, and created a colony. Learn about how Pocahontas helped the colonizers.
While you're visiting, make sure you get to see the James Fort. Tours are allowed under the guide of a knowledgeable archaeologist. Explore recreations of the original 1610's settlement, a Powhatan Village, and more. The Memorial Church offers a great place to sit and take in all of the scenery. Just next door at the Dale House Cafe, visitors can swing in for a quick lunch all the while soaking up the beautiful sights of the James House Cafe. The entire experience is amazing and you will learn so much. Make sure to add Jamestown to your list of places to visit in Virginia.
2. Old Town Alexandria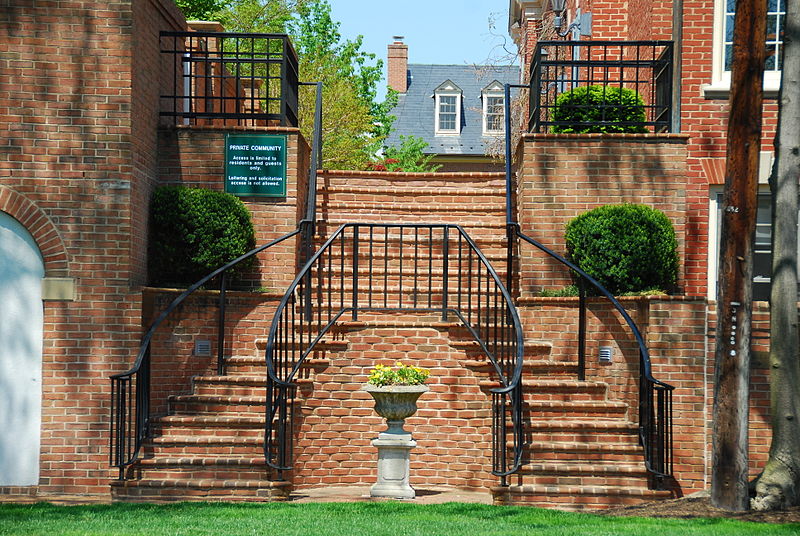 Of all the places in Virginia, Old Town Alexandria should be at the top of our list. Welcome to the place that George Washington once called home. This Old Town historic district is a hub of activity. Cobblestone streets lead you by historic buildings like General Robert E. Lee's childhood home, gorgeous art galleries, antique shops, and restaurants. We've got to say – the Potomac River is not a bad backdrop for it all.
At the center of the district, you'll find Market Square. This spot has been in operation ever since 1752.  Just nearby, you can also see George Washington's favorite pub, Gadbsy's Tavern, see where he and Martha used to shop or sit in the pew he did over at Christ Church. But that's not all. Like we said, there's a piece of history at every bend. The Torpedo Factory from WWII is a cool spot to see. Today, it has been converted into a creative space where over 80 artists host their work. Sit back and watch as they make their masterpieces.
3. Virginia Beach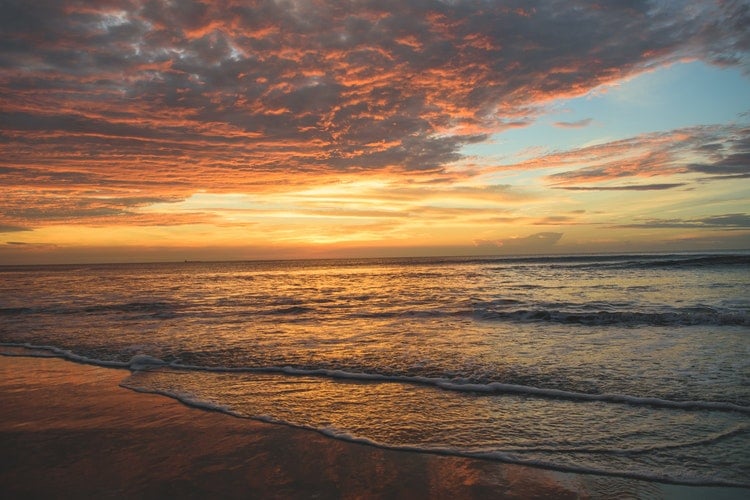 There are so many things to do in Virginia Beach. Three different beaches and fourteen miles of pristine shoreline offer locals and tourists a dreamy end of summer escape. You can choose to to be in the center of the action or scope out your own secluded cove. The choice is up to you. Another fun idea is to go skating or cycling on the three-mile boardwalk. It's not only a great way to soak up a little sunshine but you'll get to see some fun sights too. The boardwalk is filled with amazing restaurants, old nautical statues, cute beach shops, and live entertainment.
Here, you will also find plenty of adventurous activities to take part in. While there are your typical family activities like amusement rides and golfing, you will also find sea kayaking, boat tours, and some pretty great nightlife. Whether you're coming with the family, that special someone, or as a solo traveler, there is something here for everyone. Make sure you don't miss out on the National Wildlife Preserve. Guides will give you a nature tour and chance to see some wild animals, including horses, feral pigs, bald eagles, and loggerhead turtles.
4. Williamsburg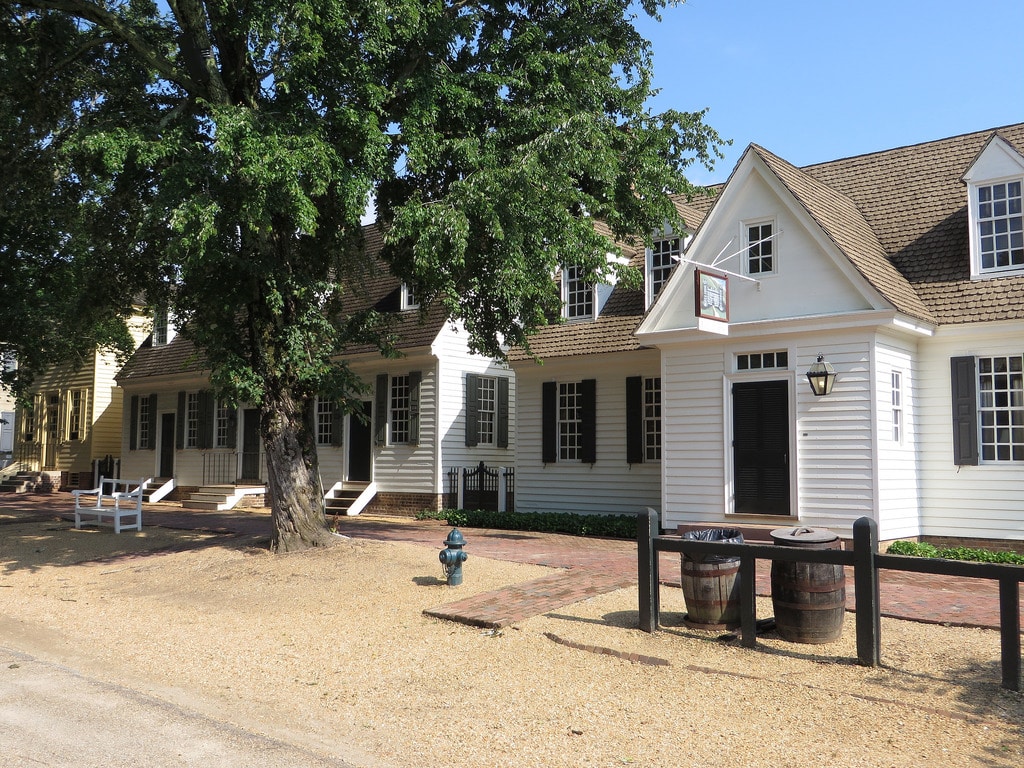 It's all in the name. This city will forever be tied to America's Colonial History as well as some of the best places to visit in Virginia. Founded in 1632 between the James and York Rivers, Williamsburg served as the Colony of Virginia's capital from the years of 1699-1780. Here, you'll find restored buildings, open air museums, and historical reenactments stretching for city blocks.
The highlight of the city is the famous Governor's Palace, a stately residence that was once home to two of the colony's early governors. Besides the historical attractions, there is a lot to do here. Locals and travelers alike flock to the theme park Busch Gardens in the summer to catch some thrills and cool down from the heat wave. Also nearby, Water Country USA is the perfect place to take the kids.
5. Shenandoah National Park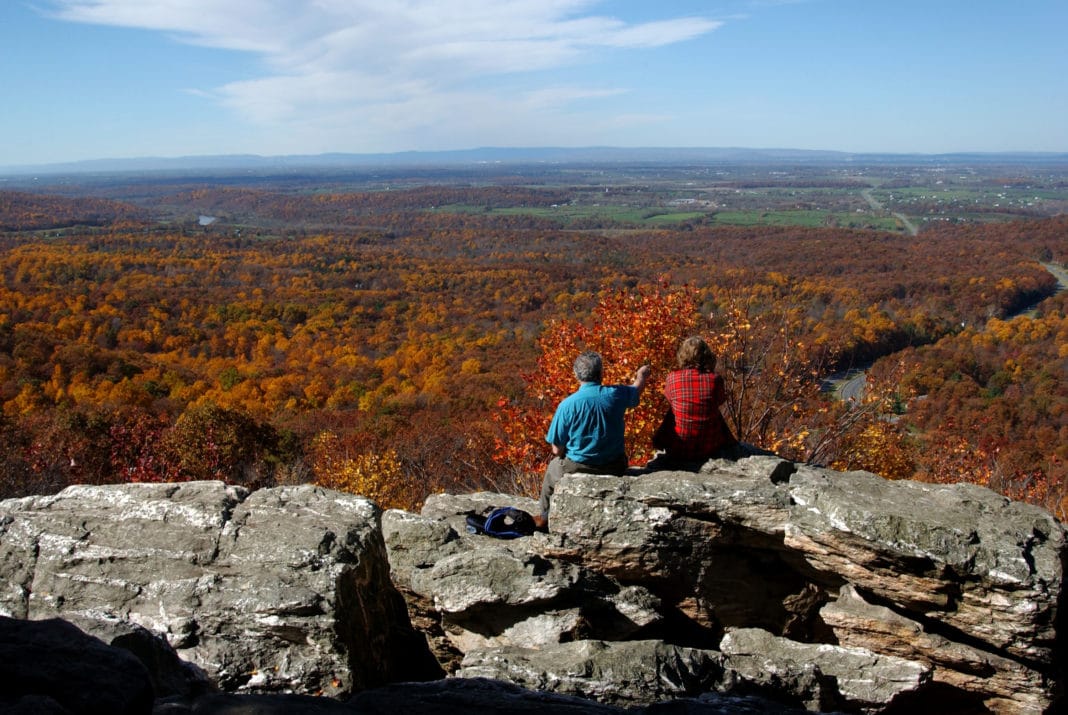 Created in the 1920s, this park is dominated by lovely views of the Blue Ridge Mountains and green rolling hills of Piedmont. In just a few weeks, fall will start creeping in, turning the leaves into a sea of gold and red hues. The Shenandoah River runs its course throughout the park, as well as the stunning Skyline Drive. If you don't already have Shenandoah written down on your list of places to see in Virginia, stop what you're doing and do it now.
This scenic 105-mile drive offers a photo-opp worthy stop at every turn. As if that weren't enough, there is also 500 miles of hiking trails to enjoy, 101 of which encapsulate the Appalachian Trail. Camping spots, lodges, and restaurants all offer stunning views of the park. Keep your eyes open and your camera ready. This reserve is home to a myriad of wild creatures, including black bears, coyote, deer, foxes, and over 200 species of birds.
6. Appomattox Court House National Historic Park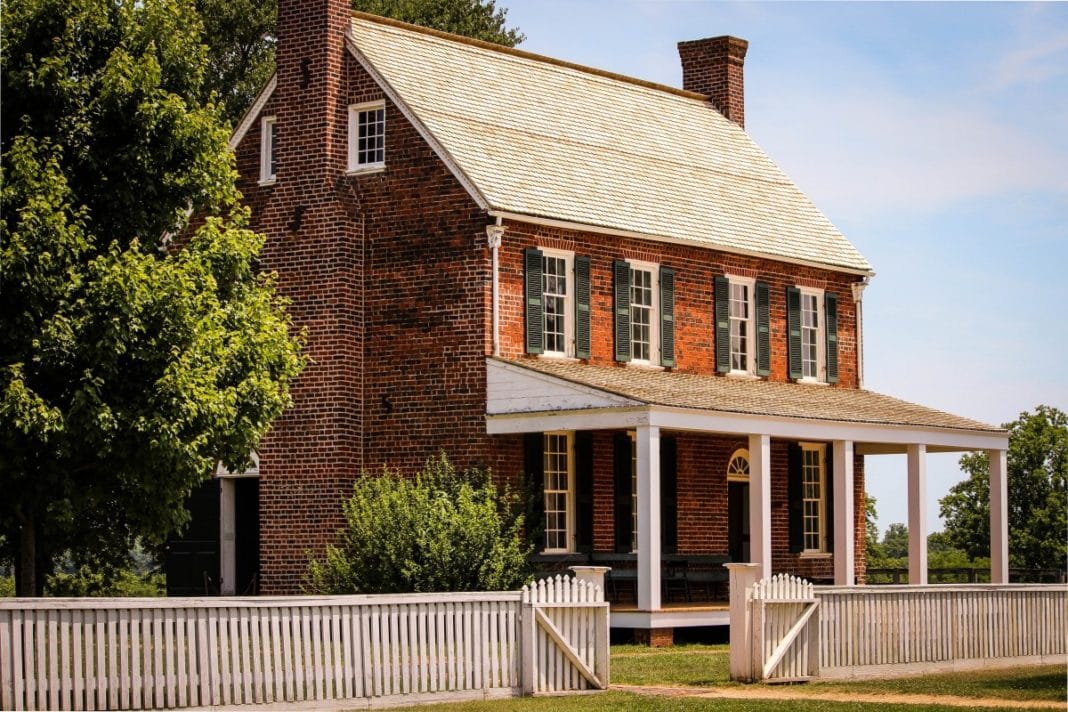 Come see where the American Civil War ended on April 9, 1865. Appomattox Court House Park stands in memorial of where the Confederate Army General Robert E. Lee surrendered to the Union Commander Ulysses S. Grant. In 1935, the park was dedicated to this event. Today, it is home to around two dozen restored buildings, a museum, theater, and bookstore.
Walk the 4.5-mile history trail around to Lee's headquarters, see the plains where the final moments of the Civil War went down. The trail also winds through an old tobacco house from 1790.
7. Chincoteague National Wildlife Refuge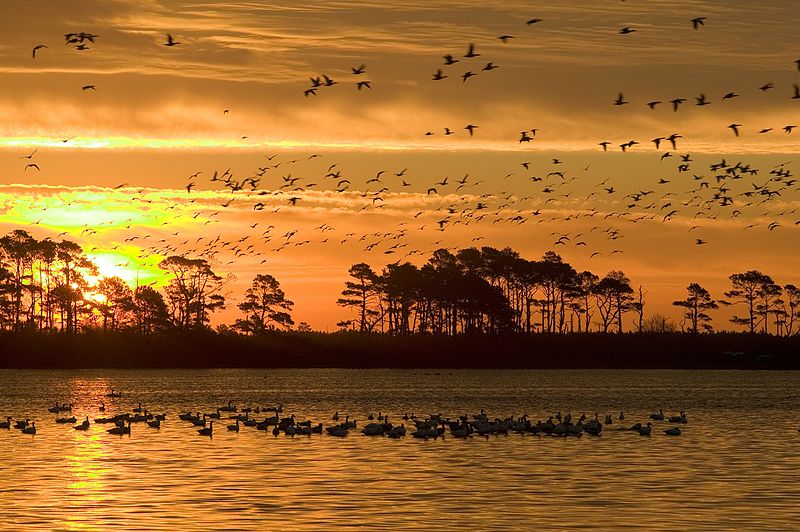 You'll find this wildlife refuge located on the Virginia half of the Assateague Island. Visitors come from all around to see the famous Chincoteague ponies, small feral horses that roam the grasslands. Half of the entire island is dedicated to animal conservation, some including endangered populations such as the sika deer and piping plover.
While you're there, you will probably also see some brown pelicans, merlins, red fox, white-tailed deer, and fox squirrels. In addition to nature watching, there are plenty of fun recreational activities on the island too. Choose from swimming, boating, horseback riding, or riding an ATV. Snorkeling offshore offers amazing opportunities to explore wreckage. In fact, the sunken ships off the coast were the reason for the installation of a lighthouse in 1833.
8. George Washington Birthplace National Monument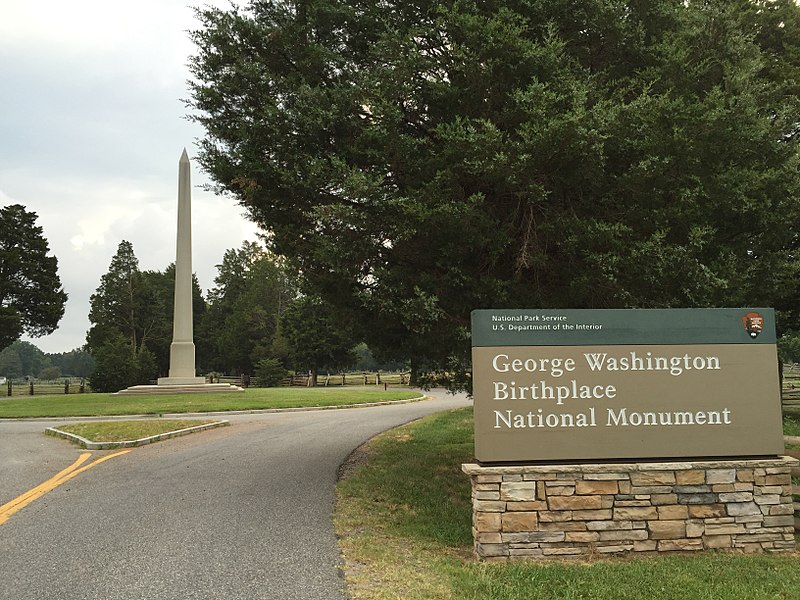 The George Washington Birthplace National Monument is one of the top places to see in Virginia. His home, destroyed by a fore in 1779, has been memorialized with a recreation in its stead. The depiction is accurate to the original style and grandeur of a typical upper-class home of the time. Take a tour along with the Kitchen House where historical reenactors show how objects like candles and soap were made in his time.
While you are there, make sure you also see the Colonial Herb and Flower Garden and Colonial Living Farm. Here, there is a a barn, pasture, and livestock, with two Red Doven oxen that have descended from his original stock. Over in the Visitor's Center, you will also find artifacts from his original home as well as an informative fifteen-minute-long film about the Washington family. Last but certainly not least, the monument's cemetery has 32 family graves that can be visited by the public.
Check the Best Places to Visit in Virginia off Your Bucket List
We hope you enjoyed reading our article on the best places to visit in Virginia. As you can see, this state carries a rich culture and tradition into the present and holds a special place in the nation's past. Besides its legacy, Virginia offers unmatched east coast beauty for the adventurous traveler. Which one of the places to visit in Virginia on our list stood out to you the most? Let us know in the comment section below.
Common Questions
Are you looking for more east coast gems to explore? Check out these articles on where to go and what to see:
Questions and Comments
Do you have any questions or comments for us? If so, feel free to leave us a message below. We will be sure to get back with you soon.
Related Article: The Top 10 Best Places to Visit in North Carolina