Discover the ten best things to do in Bora Bora during your vacation.
Bora Bora remains a popular travel destination, thanks to the island's gorgeous blue waters and warm, sunny climate. This French Polynesian location contains stunning natural attractions, like sandy beaches, lagoons, and coral reefs. As such, travelers who love spending time outdoors will love coming to Bora Bora. At the same time, those interested in relaxing during their vacations can spend hours underneath the sun or inside accommodations. With so many possible activities to accomplish in Bora Bora, travelers might not know what to do when they visit. That's why we've found the top ten things to do in Bora Bora to help your travel planning process. Read on to learn about the best ways to spend your time in Bora Bora during your travels.
Things To Consider Before You Go
Location
Depending on where you go in Bora Bora, you'll have different kinds of activities to do. Since the island maintains countless stunning natural attractions, you can explore the area for days. However, many travelers might want to consider the location of their accommodations before planning activities. Certain things to do in Bora Bora might not be easy to accomplish if you live too far away. At the same time, travelers who want to do multiple things in one day should consider visiting attractions closer together. You could visit a number of cool sites within just a few hours and return to your accommodations for dinner.
Similarly, some landmarks could remain situated in proximity to your choice of hotel when you stay in Bora Bora. This would make it much easier and more straightforward to travel everywhere you want to go. Many of the best accommodations in Bora Bora, like the Four Seasons Resort, may even provide transportation to different locations. Accordingly, travelers should think about the locations of their favorite attractions before planning a travel itinerary. By planning prior to arrival times, travelers will eliminate any anxieties about transportation and do everything they want to accomplish.
Time of Year
Every travel destination varies in the kinds of attractions they offer at different times of the year. The climate of certain locations changes month by month, so possible outdoors activities may change as well. Travelers may have specific goals in mind when they decide to embark on a new adventure. If you're hoping to spend lots of time outside when you visit different destinations, consider the climate beforehand. While you may want to enjoy the beach, the weather might grow too cold for you to enjoy the water. On a similar note, the weather patterns, like rain, might put a damper on outdoors explorations.
Those interested in traveling to Bora Bora should thus think about the time of year they decide to visit. Though the island's climate remains generally warm and sunny year-round, Bora Bora can experience some inclement weather. For instance, the island tends to have a lot of run during the winter months, like November and December. Travelers hoping to escape the cold and embark on a tropical vacation may accordingly need to consider the rain. At the same time, between May and October, travelers will get to experience generally enjoyable weather conditions. However, these months also remain the most popular time to visit Bora Bora, so consider that if you hate crowds. Overall, you'll find many things to do in Bora Bora regardless of when you visit.
Type of Activity
Before you make any set travel plans, think about the types of activities you most enjoy doing. Some travelers might prefer spending their days exploring a range of outdoors environments. Others may like to play sports and stay as active as possible during their trips. Conversely, certain travelers appreciate remaining relaxed throughout their vacations. Most travelers like to do a mix of different kinds of activities when they decide to book a trip somewhere. Additionally, those traveling in groups may have to accommodate a variety of travel wishes. Age differences might also change the kinds of activities you're able to do when you travel. As such, be sure to consider your ideal travel goals prior to planning a detailed travel itinerary. You'll be glad to know the types of things you can accomplish when you visit a new and exciting location.
Travelers interested in spending tons of time outdoors will find many fun things to do in Bora Bora. The Polynesian island contains countless gorgeous natural landscapes to explore, from beaches to lagoons and other sites. If you want to unwind, you could also easily lay down on the beach and soak up some sun. Travelers who consider themselves foodies will want to explore the area's various restaurants and bars as well.
Cost
Travelers on budgets often have to consider the costs of the activities they want to accomplish before visiting new destinations. Accommodations, food, and transportation can all rack up a lot of expenses. Thus, travelers may have to consider their preferences when spending precious funds. Those who prefer to embark on various experiences may have more money for various activities. Others may appreciate luxury accommodations, and thus spend more on their resort and hotel fees. When you visit varying locations around the world, you'll have to decide where your preferences lie.
If you decide to come to Bora Bora, you'll need to consider costs of different activities before planning a trip. Luckily, you can discover various inexpensive or free things to do in Bora Bora when you arrive. This means you won't have to fork over tons of cash in order to have a great time vacationing. However, since the island contains various luxurious accommodations, you may have to spend more when you stay. As such, travelers will want to think about other costs, like food and transportation, during planning processes. Many Bora Bora accommodations provide amenities, like meals and transportation, so you don't have to worry about paying for those.
Here are the ten best things to do in Bora Bora.
1. Hike Mount Otemanu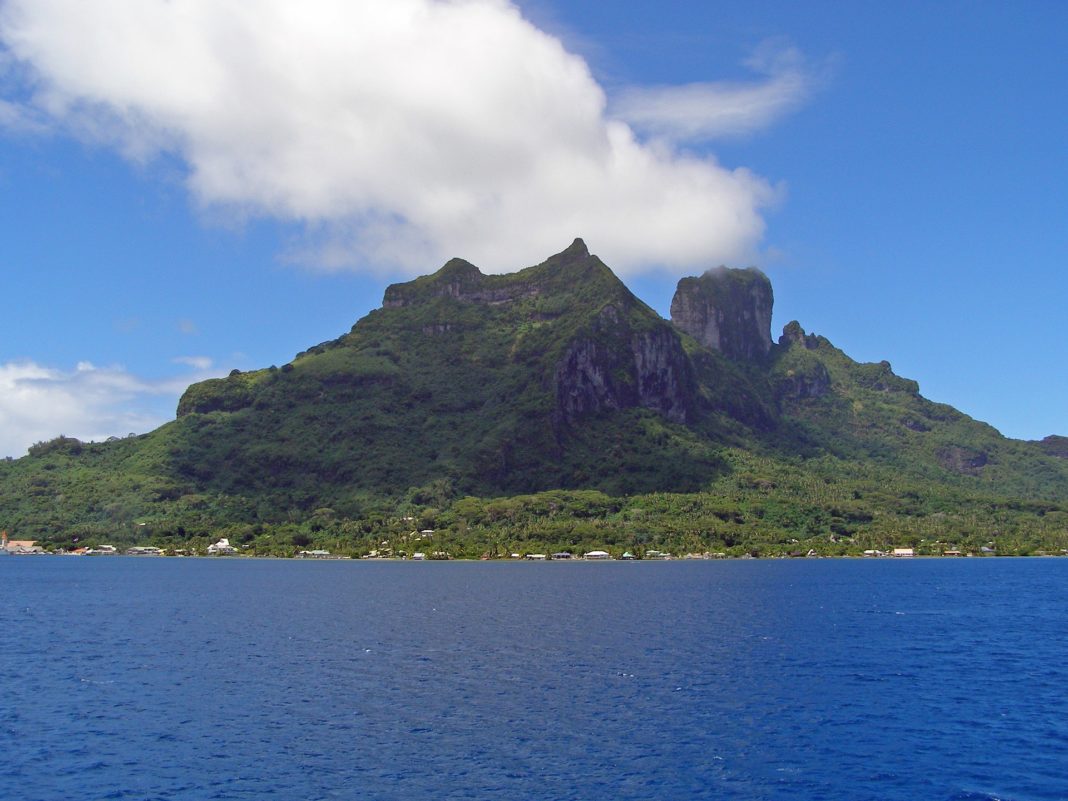 If you like to remain active when you visit new destinations, think about going on a hike in Bora Bora. The island maintains multiple stunning locations to explore, though Mount Otemanu represents a must-see site. With its rough, black slopes and encompassing jungle at the base, this unique natural attraction appears impressive to behold. While visitors may not climb to the top of Mount Otemanu, you'll still have gorgeous views from the base. Outdoors enthusiasts will want to put hiking this landmark on their list of things to do in Bora Bora.
2. Sunbathe on Matira Beach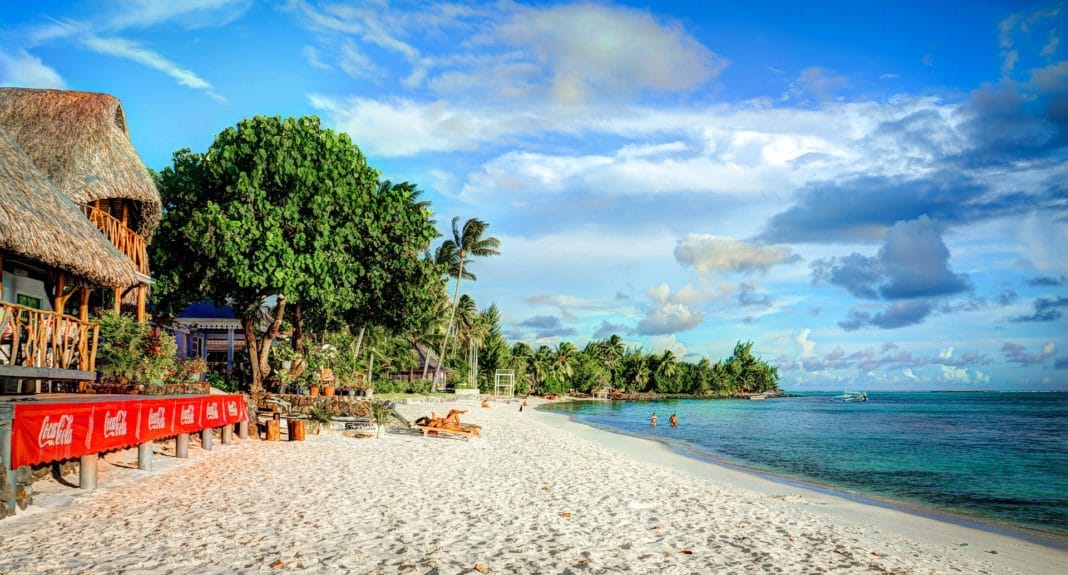 Bora Bora contains some of the best beaches in the world. Thanks to the island's South Pacific location, Bora Bora offers visitors the chance to explore countless sandy spots. Those who prefer to relax during their vacations will enjoy sunbathing on the soft sands of Matira Beach. This location remains ideal for unwinding, as the white sand and palm trees provide the perfect places to nap. If you want to go swimming, you'll find the waters warm and calm. As such, travelers searching for calming things to do in Bora Bora should head to Matira Beach.
3. Visit the shops at Vaitape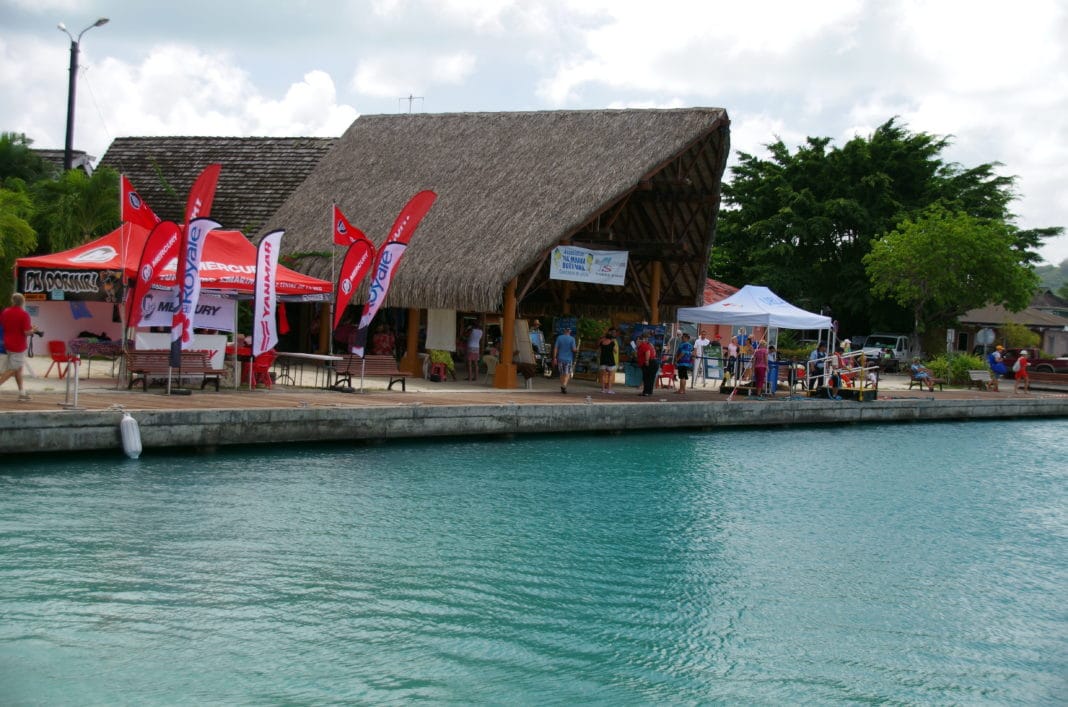 Credit: Balou46
While new locations provide the chance for exploration of various environments, sometimes travelers might enjoy more low-key activities. Accordingly, travelers who like going shopping should head to Vaitape Village. This spot in Bora Bora allows tourists to discover a variety of unique gifts and souvenirs to purchase. You could buy something to remind of your trip to Bora Bora and treasure it always. Travelers hoping to find leisurely things to do in Bora Bora should think about visiting Vaitape.
4. Discover the underwater worlds of Coral Gardens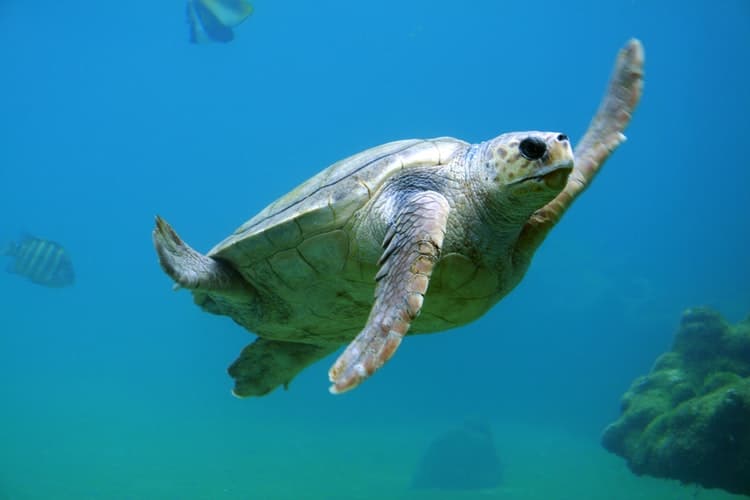 Have you always wanted to go on a snorkeling adventure, but never had the chance? Why not embark on an underwater adventure while you're in Bora Bora? The South Pacific island contains numerous venues for snorkeling, as the waters maintain an array of coral reefs. If you want to witness a truly spectacular underwater sight, consider booking a trip to any of the coral gardens. These sites play host to countless vibrant sea creatures and plants that will appear awe-inspiring. In this manner, snorkeling remains one of the best things to do in Bora Bora.
5. Rejuvenate at a Bora Bora spa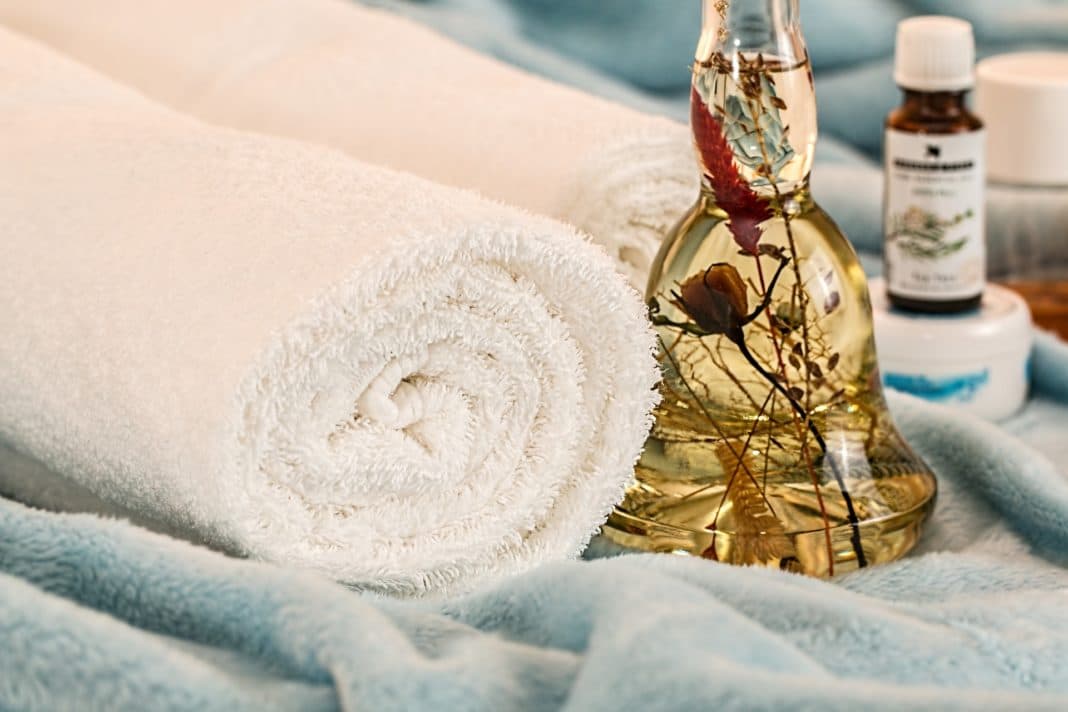 Often, travelers plan vacations to tropical destinations with the singular goal of relaxing. The spas at Bora Bora remain ideal for unwinding and letting go of worries. These locations offer tons of treatments to travelers, depending on their specific desires. You could receive a massage or skin treatments and feel like a completely new person afterwards. Congruently, visiting a spa represents one of the top things to do in Bora Bora.
6. Embark on a lagoon tour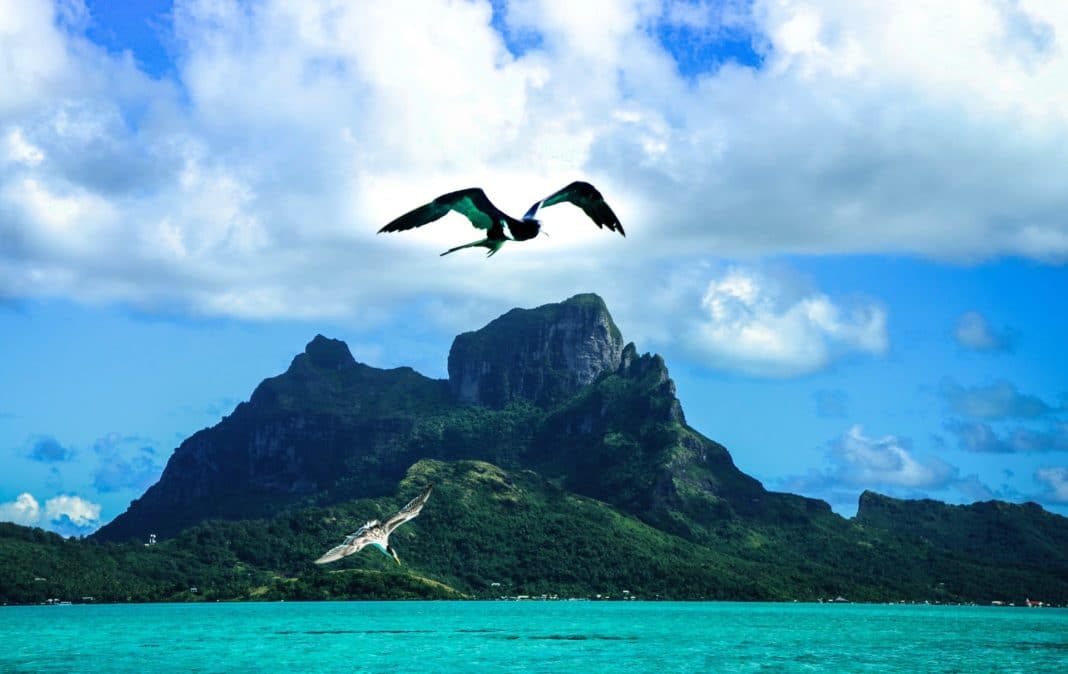 The lagoons in Bora Bora remain uniquely beautiful natural sites to witness. These warm water locations appear crystal clear and blue. Travelers may take a boating tour through the lagoons and see the island in all its glory. You'll receive unparalleled views when you go on a Bora Bora lagoon tour. On their own lists of things to do in Bora Bora, travelers should put this activity near the top.
7. Swim with sharks
Adventurous travelers and adrenaline junkies should definitely consider going for a swim among sharks. You'll never have another experience like it when you travel. Bora Bora contains various venues for taking a dip with the sharp-toothed creatures. You can find many spots near coral reefs where tourists can dive into the water and see various sharks. Of course, you won't encounter massive sharks, but black tip and reef sharks will be present in varying numbers. If you're interested in completing the most daring things to do in Bora Bora, book a swim with sharks.
8. Enjoy delicious meals at Restaurant Matira Beach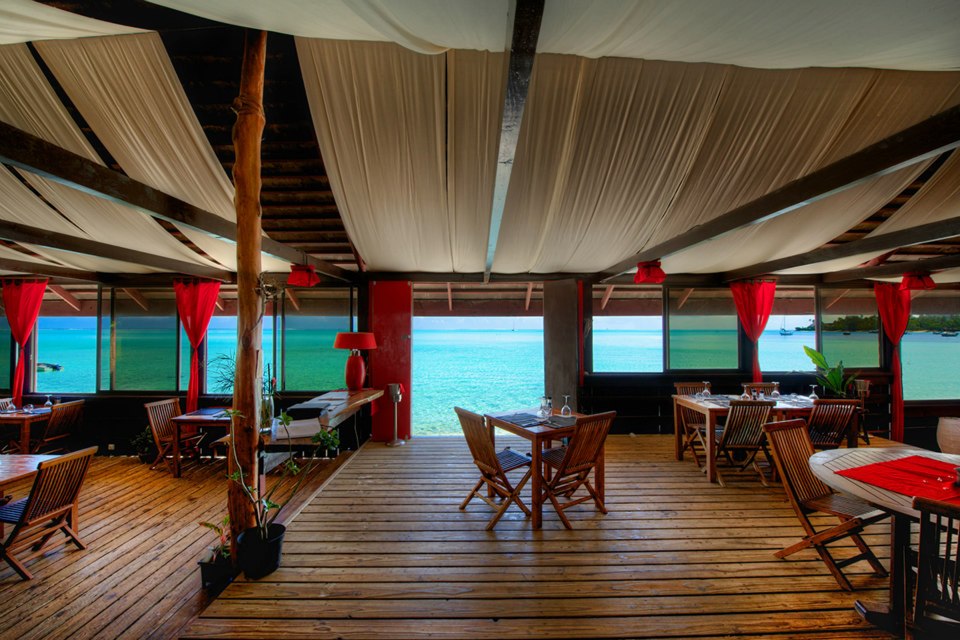 Credit: Restaurant Matira / Facebook
Travelers hoping to enjoy a romantic honeymoon vacation will appreciate the atmosphere at this Restaurant Matira Beach. This dining venue offers delicious meals as well as an intimate, cozy vibe. The restaurant serves tasty dishes consisting of fresh ingredients, like seafood, that will satisfy any comfort food cravings. You and your loved one can eat a romantical meal for two while getting to view the Bora Bora lagoon. The sounds of water and the beach outside will provide the perfect backdrop for a lovely evening. Pick this dining spot if you're looking for romantic things to do in Bora Bora.
9. Visit the Tahiti Pearl Market
Credit: Liz Saldaña
Those who appreciate jewelry and the art of making the accessories should consider visiting the Tahiti Pearl Market. Since Tahitian pearls remain famous around the globe, this family business has flourished thanks to pearl harvesting in Bora Bora. The Tahiti Pearl Market crafts jewelry using pearls they have produced on the island themselves. Travelers looking for interesting and low-key things to do in Bora Bora may enjoy stopping by this unique site. Visitors can even choose a specific pearl and have it set in any way they desire.
10. Appreciate art at the Alain Despert Studio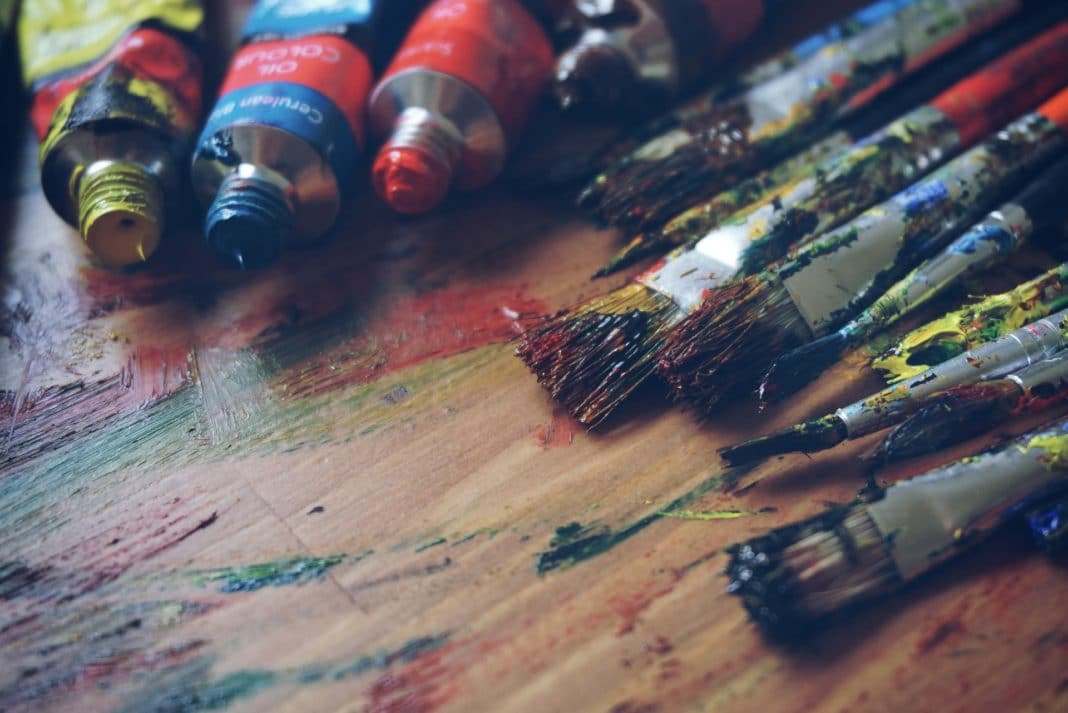 Any travelers fascinated by art will want to head down to the Alain Despert Studio. Alain Despert, a French artist living in Bora Bora, created bright paintings depicting Bora Bora that have become famous worldwide. Tours of the artist's studio may be booked in advanced if travelers call to make an appointment. You could appreciate works of Bora Bora's wildlife and people when you decide to come here. Those interested in the arts should make visiting this spot one of their top things to do in Bora Bora.
Never run out of things to do in Bora Bora.
If you're booking a vacation to Bora Bora, you may not know exactly what to do when you arrive. The island contains many fun attractions and activities to see and do, making planning a travel itinerary difficult. From relaxing days on the beach to explorations of impressive landscapes, every traveler will find something that interests them. With our list of the top things to do in Bora Bora, travelers can pick their favorite activities before visiting. Hopefully, this article has inspired you to plan a tropical vacation to Bora Bora this year.
Related Article: Bora Bora All Inclusive Resorts: Your Island Travel Guide