Buckle your seatbelts. Or maybe, loosen your belt. We're taking you on the ultimate tour of the best restaurants in Indianapolis.
When you think about traveling the world, you probably haven't thought about Indianapolis. But foodies have. This bustling city in Indiana is home to some of the world's best food. Sometimes, the greatest adventures are right outside our front door. While some travelers are thrill seekers, this one's for the eat seekers. Without further ado, here are the best restaurants in Indianapolis.
1. Mesh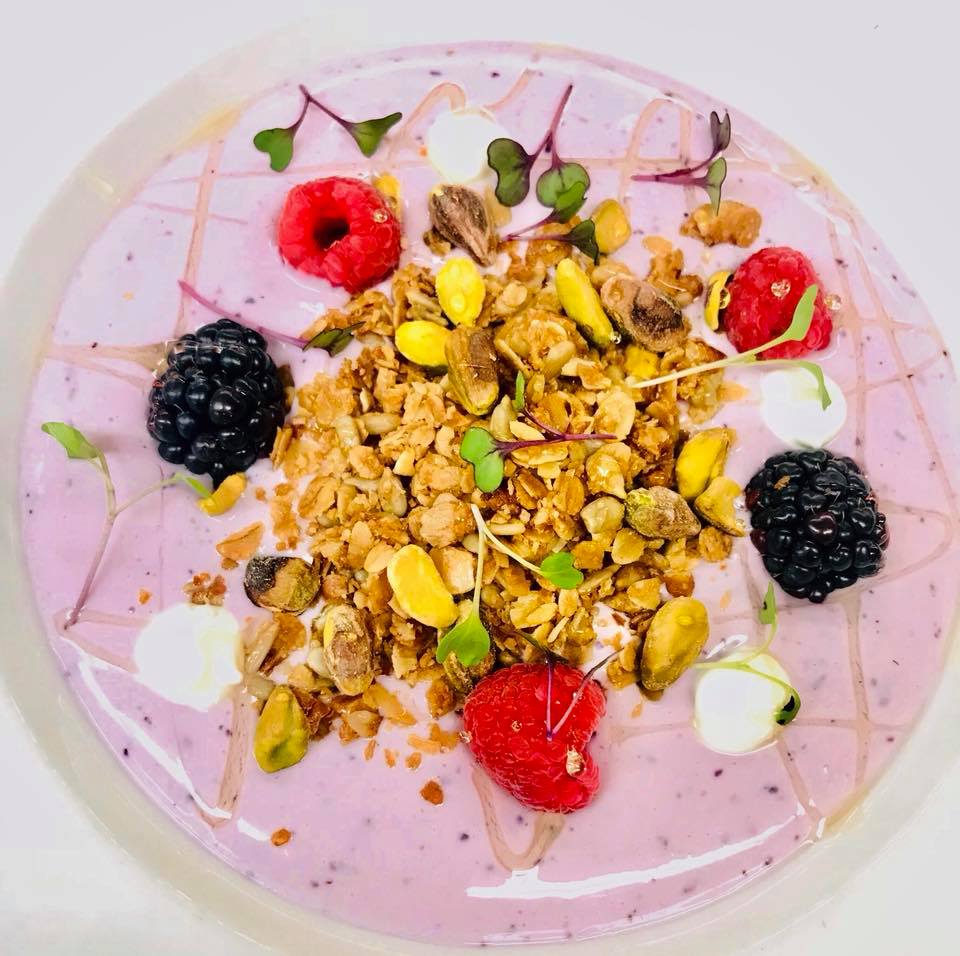 Credit: Mesh / Facebook
At Mesh, innovative cuisine meets casual dining. If you want to go out for a bite without having to get all dressed up, Mesh has you covered. From the original menu to the unique decor, Mesh is an ideal setting for casual business meetings, romantic evenings, or just a night out with your friends. While lunch and dinner are tempting, the brunch menu has stolen our hearts.
Start off and work up an appetite with some good old-fashioned biscuits and jam or a curated fruit and cheese platter. You can choose from options more suited to breakfast eaters, including to-die-for French toast with apricot marmalade, fresh omelettes, or a more hearty chicken and waffles, or breakfast burger. While you're there, why not treat yourself to a peach puree mesh bellini or fresh-squeezed mimosa? Drinks on us! Just kidding.
2. Bru Burger Bar
Credit: Bru Burger Bar / Facebook
Bru has gained quite the reputation among Indy locals. Known best for its chef style and classic burgers, whatever you order, you can't go wrong. Their bold flavors will satisfy any craving. Our favorite is the veggie burger, topped with a sweet chili mayo, cucumber slaw, habanero hot sauce, and melted havarti cheese. For a little refreshment, choose from sixteen rotating craft bottles of draft options and if you're feeling like something a little stronger, opt for some of their finest bourbon and whiskey.
The atmosphere lends to its classic feel. Sleek granite countertops complement the brick walls and wooden tables give off an intimate dining appearance. In the warmth of the summer months, grab a seat outside on the patio overlooking Mass Avenue.
3. Cafe Patachou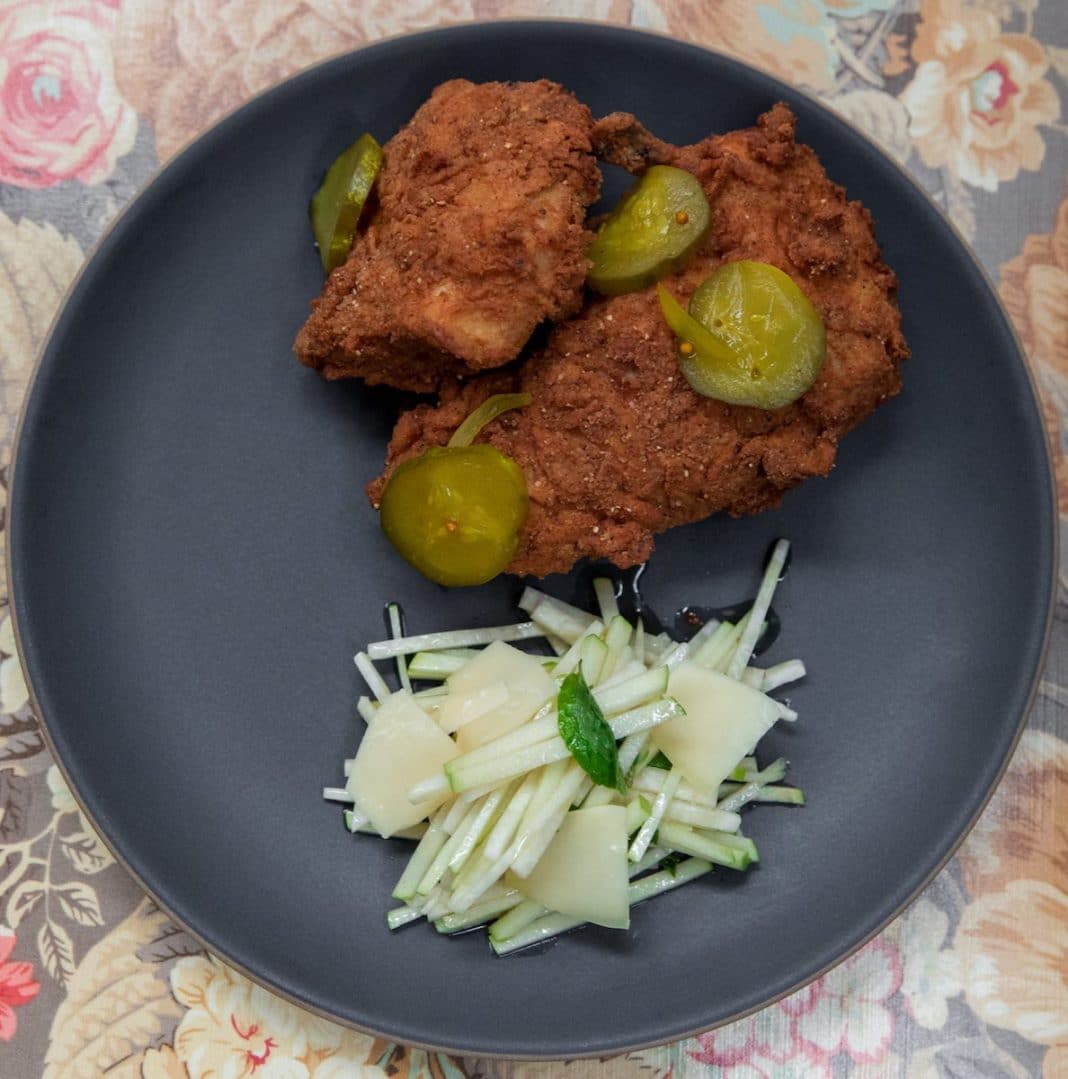 Credit: Cafe Patachou
Have you tried a farm to table experience? If not, you should now. Martha Hoover's Cafe Patachou offers the unique opportunity to taste an excellent cuisine from a sustainably-sourced menu. It's great to know the food you're eating was sourced in a way that protects the environment and you can be a part of social change in Indianapolis.
While at Patachou, we recommend the farm fresh omelettes, or vegan Cuban breakfast. Warm yourself up with a delicious cappuccino or cool down with a fresh yogurt smoothie.
4. Bluebeard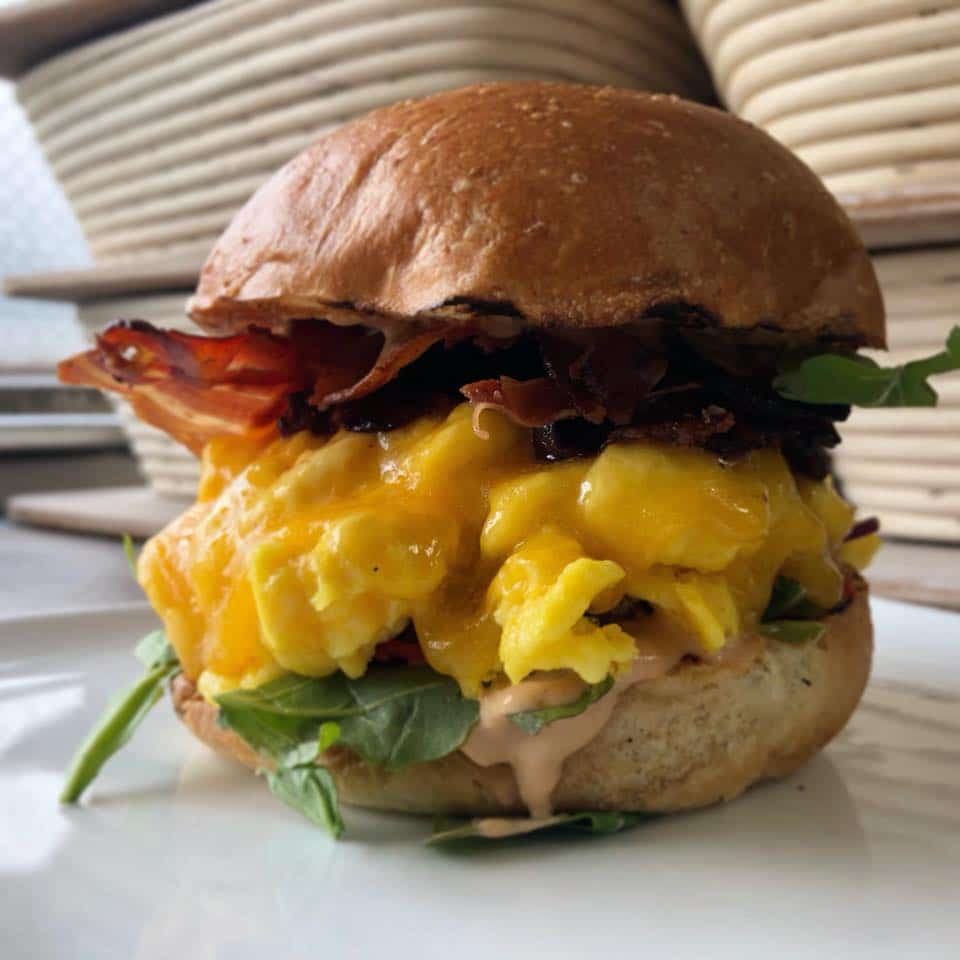 Credit: Bluebeard / Facebook
Why is Bluebeard one of the best restaurants in Indianapolis? Its menu varies daily, inspired by the freshest and finest ingredients. At Bluebeard, they believe that food is meant to be a shared experience. Local farmers have taken that to heart, sharing their ingredients with guests and locals who visit. While they're not open for breakfast or brunch, their lunch and dinner menus more than make up for that. Their lunch and dinner menus serve up some of the best seafood we've ever had – from oysters to a Scandinavian-style pickled herring. If you're feeling more in the mood for classic comfort food, their pizza, mac & cheese, and French onion soup are sublime.
5. Milktooth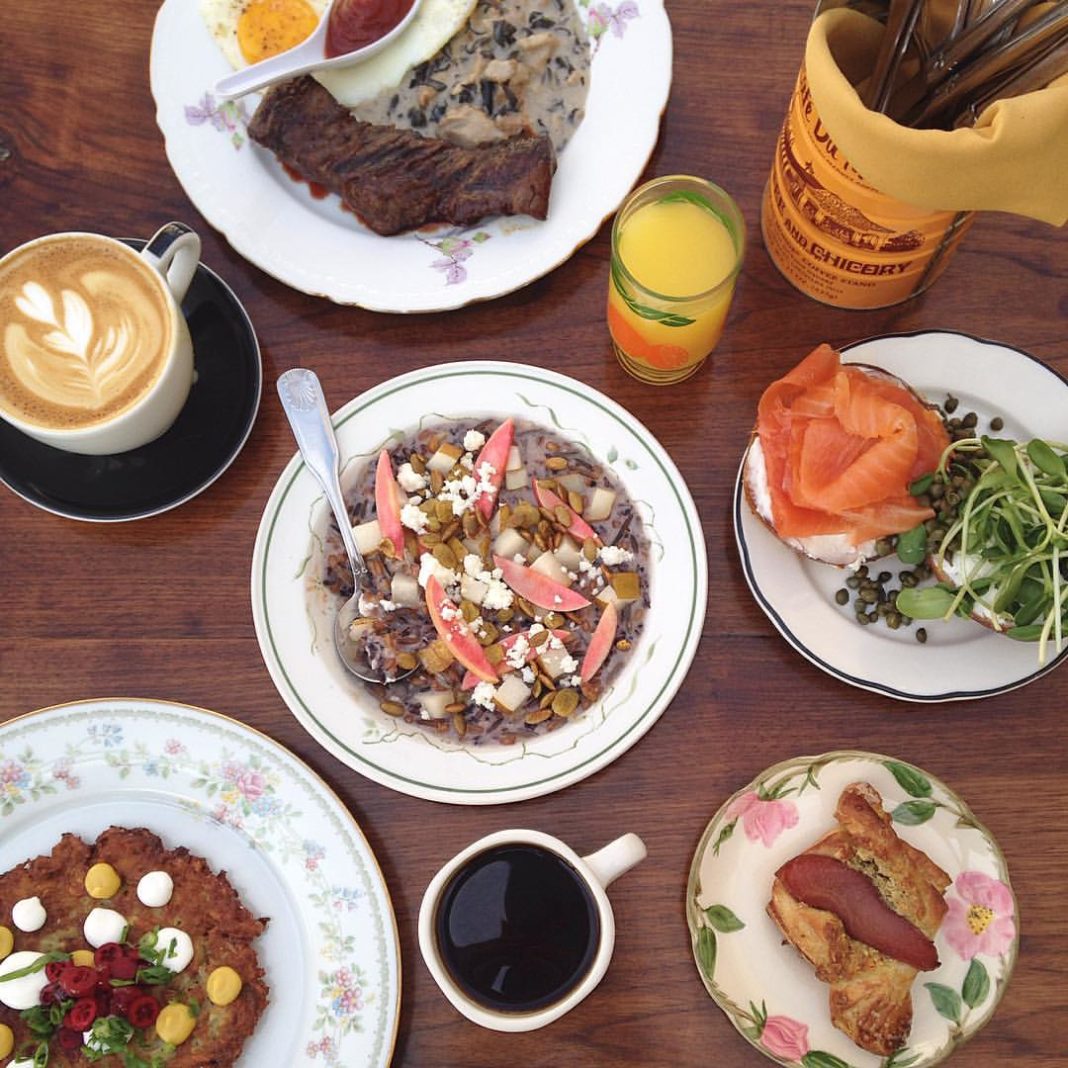 Credit: Milktooth / Facebook
Sweet tooths and coffee aficionados, this one's for you. In recent years, Milktooth has been earning national accolades for their unique brunch, stellar coffee bar, and a cocktail spot that's more than worth the wait for a table. It is most popular for their local apple Dutch baby pancakes, sorghum glazed bacon, spicy miso soup, and a rotating menu.
This garage turned restaurant offers a trendy, hipster vibe. For your first time visiting, sit at the kitchen bar and watch the chefs cook your order or hang outside on the patio and enjoy the Fletcher Place neighborhood views.
6. The Lemon Bar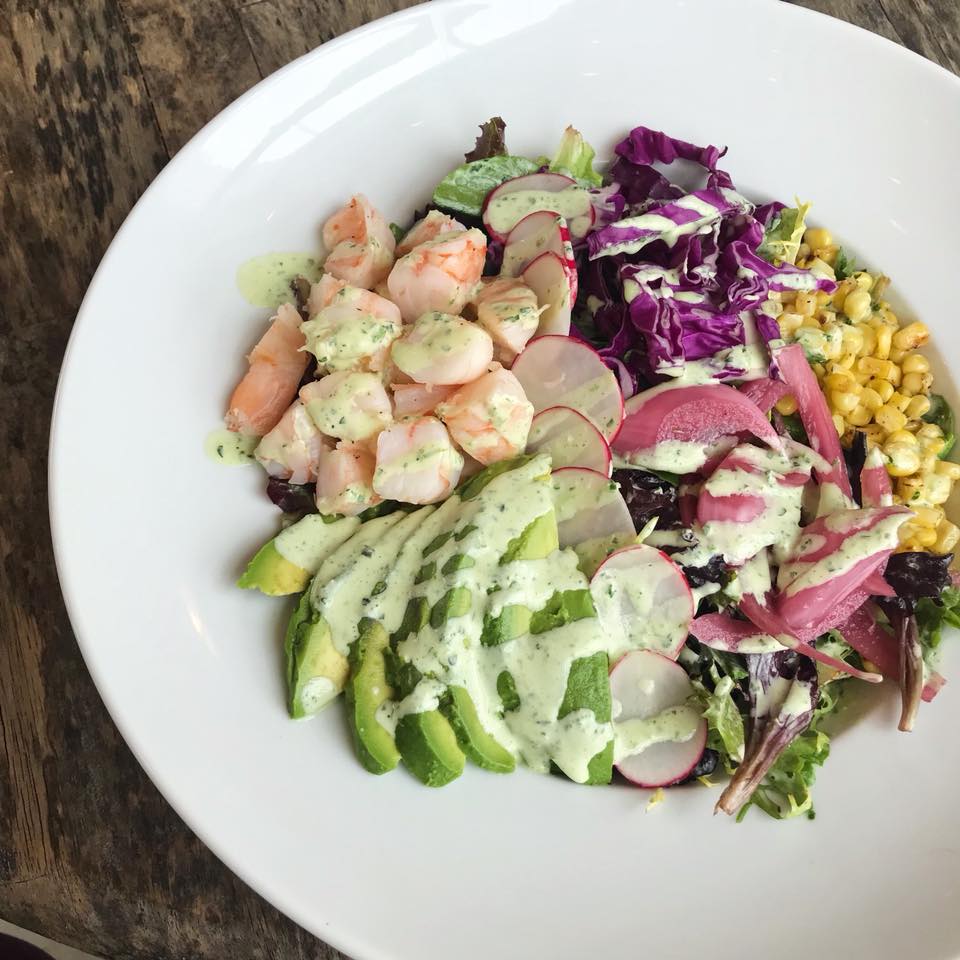 Credit: Lemon Bar / Facebook
It's all in the name. Our mouths are watering already. After expanding beyond six shops, Kate Drury, owner of the Flying Bakery, opened the Lemon Bar. But it's so much more than just a bakery. With a full-service lunch and dinner menus (and a killer Shepherd's pie, we might add), it's easy to see why her little place is one of the best restaurants in Indianapolis. Indulge in cheese boards, warm salads, and a sizzling portobello melt. Slices of full-size cupcakes show her true range of culinary art and will reveal an appetite to consume it all.
7. Thai Select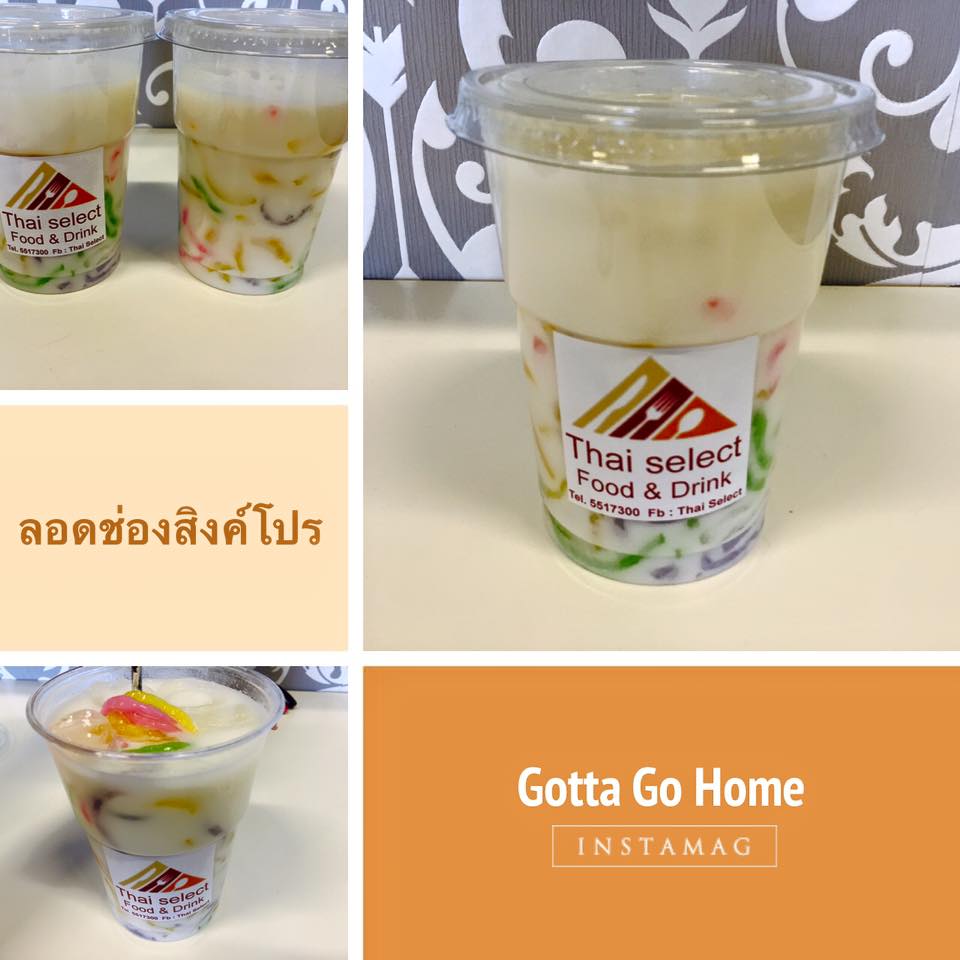 Credit: Thai Select / Facebook
A full selection of local and imported wines line red brick walls. Stylish pendant lighting lends to a close, intimate atmosphere. At Thai Select, you'll find some of the best dumplings, generous salad rolls, and a delightfully aromatic coconut soup. We've got to say, the basil duck and noodle dishes also hit the spot. We've got to say, this is not just one of the best restaurants in Indianapolis but also some of the best Thai food you could ever have.
8. Rize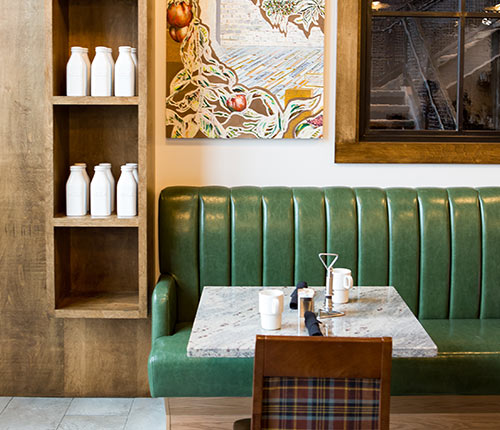 Credit: Rize Restaurant / Facebook
Located in the Ironworks Hotel, don't be surprised if you spot hotel guests and freelancers sitting in their pajamas around the corners. Soaring ceilings catch plentiful light, pouring in from the open windows. Sit, bask in the light and the smells. Chef Natalie Wall is working hard with the team to whip up delightful breakfasts for all of the guests and those who wander in from the streets to take a bite. Whether you want a healthy breakfast bowl or a hot frittata, sit tight, it's coming your way. For an appetizer you won't forget, order a well-garnished egg tart or classic Pop Tart.
9. Txuleta Basque Cider House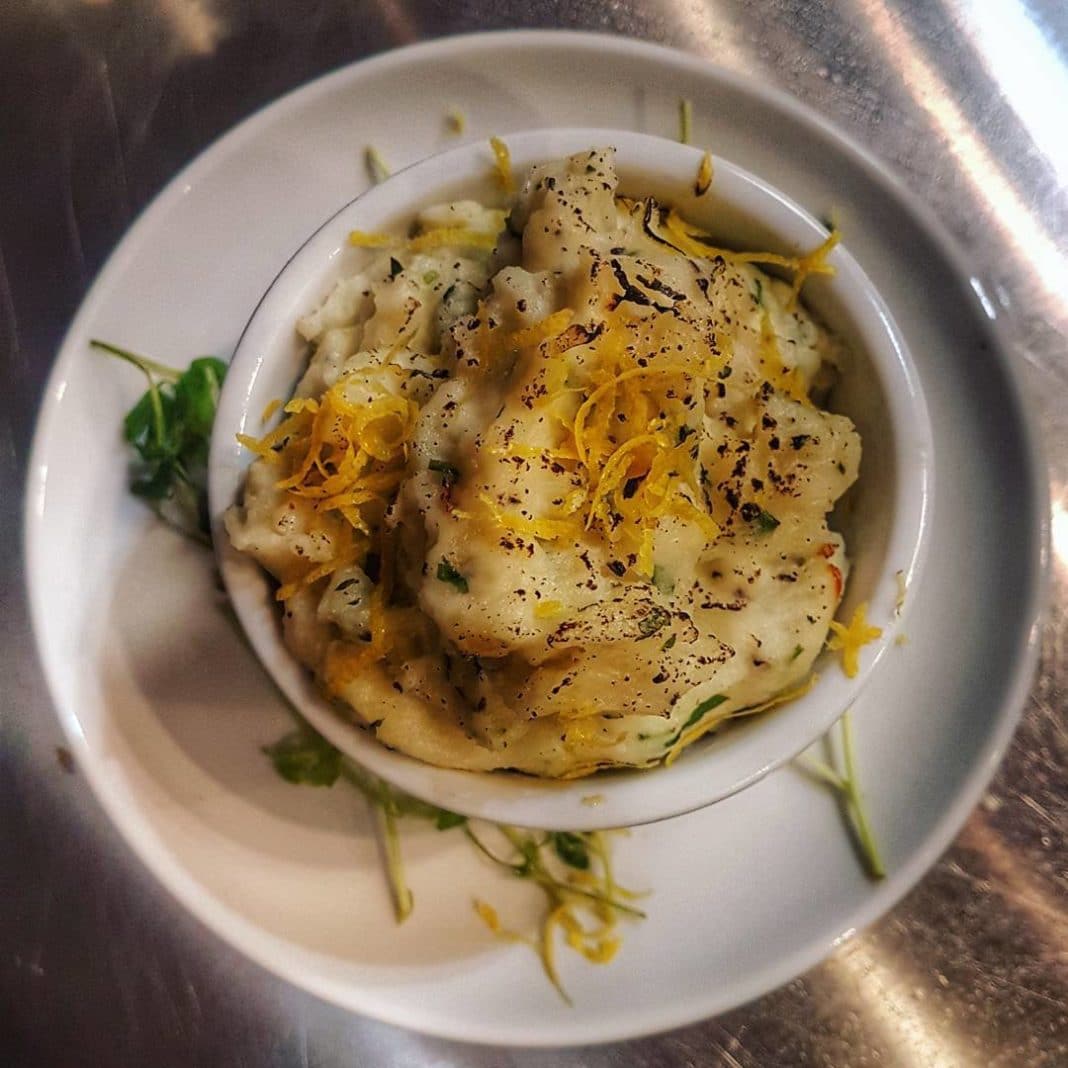 Credit: Txuleta Basque Cider House / Facebook
Take a walk up to the second floor of the Txuleta Basque Cider House. Here, classic grilled tilapias and hearty dishes draw you in while the Spanish-themed cider bar will make you stay. Take a seat and peruse the diverse menu. If you ordered a cider, pair it with a salt-cod omelet and some crispy patatas bravas. Yum. Serrano ham, anchovies, olives, and almonds are the perfect bite size snacks to go along with your dish of choice. So order up and don't forget to grab on of Brugge's signature brews.
10. Love Handle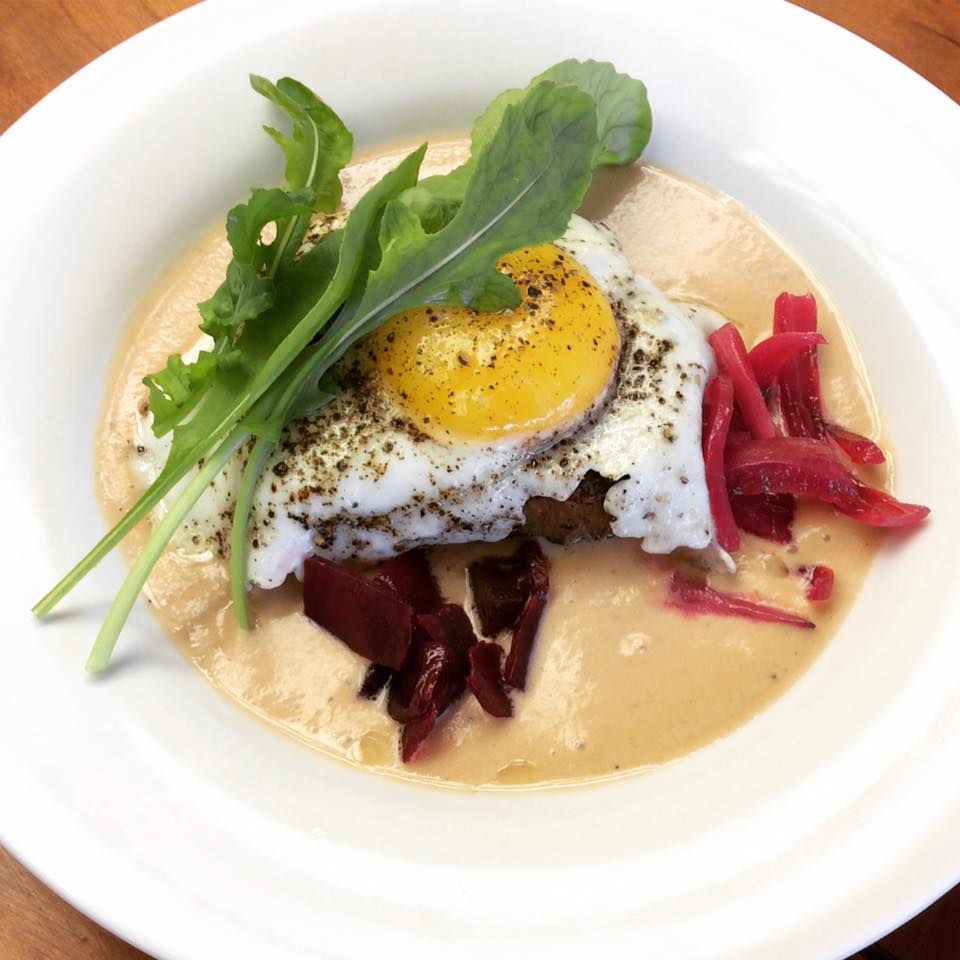 Credit: Love Handle / Facebook
Now, here's a name that grabs your attention. After spending two years running their cafe on 10th Street, owners Chris and Ally Benedyk picked up and moved this innovative sandwich shop to the bustling center of Massachusetts Ave. Beer, wine, and a stellar dinner service were added to the menu, much to guests' delight. With more hours to enjoy "B&G" (biscuits and gravy) sandwiches stuffed with pork belly and wild mushrooms, we can't complain. As a homage to their former location, the Benedyks also plan to include some mouth-watering Milwaukee fish fries every Friday night.
11. Burger Study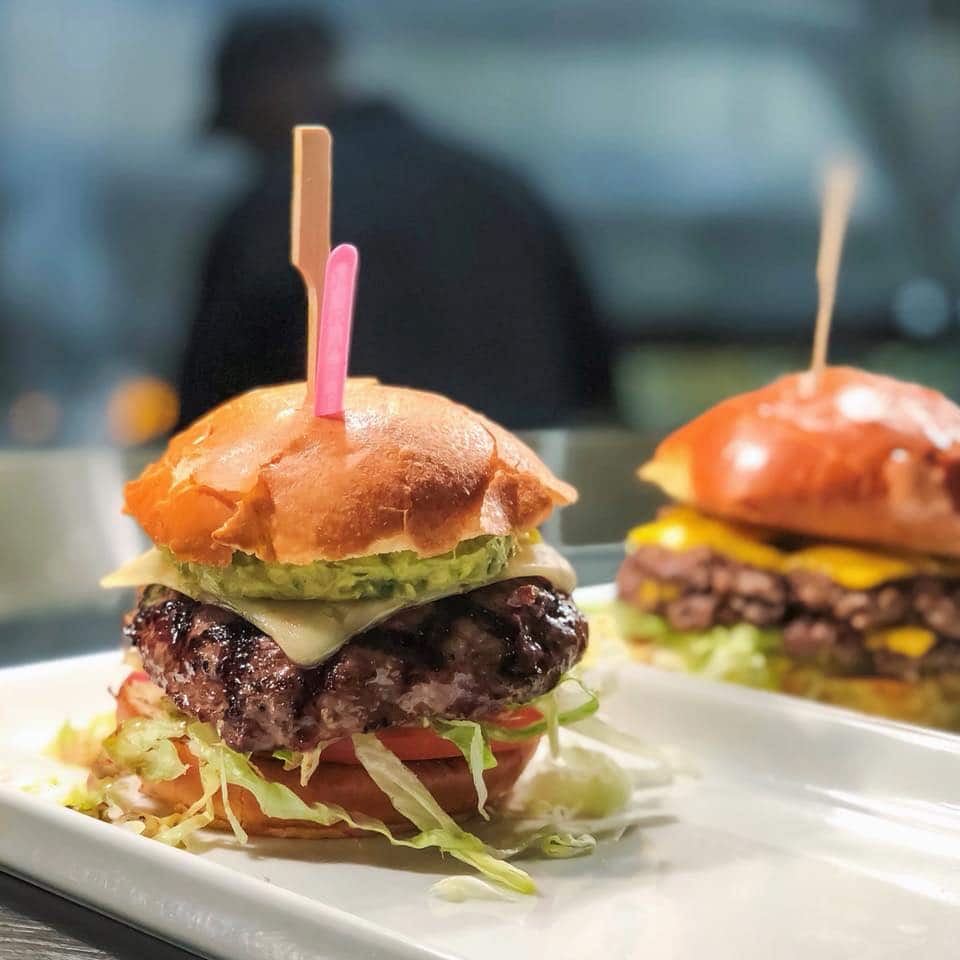 Credit: The Burger Study / Facebook
The Burger Study has truly perfected the art of beef. Its preceder, St. Elmo Steakhouse, has a legendary 115 year history. Perhaps, they're best known for having the Ron Swanson stamp of approval (Parks and Rec, anyone?). In 2017, St. Elmo's opened this burger shop and it's been poppin' ever since. It's easy to see why it's one of the most popular and best restaurants in Indianapolis. While the menu is a bit steep, the dry-aged burgers definitely earn their price tag. Vegetarians who visit can enjoy tasty zucchini crisps, and fried cauliflower tossed in a healthy herb butter. Bon appetit.
12. Three Carrots Fountain Square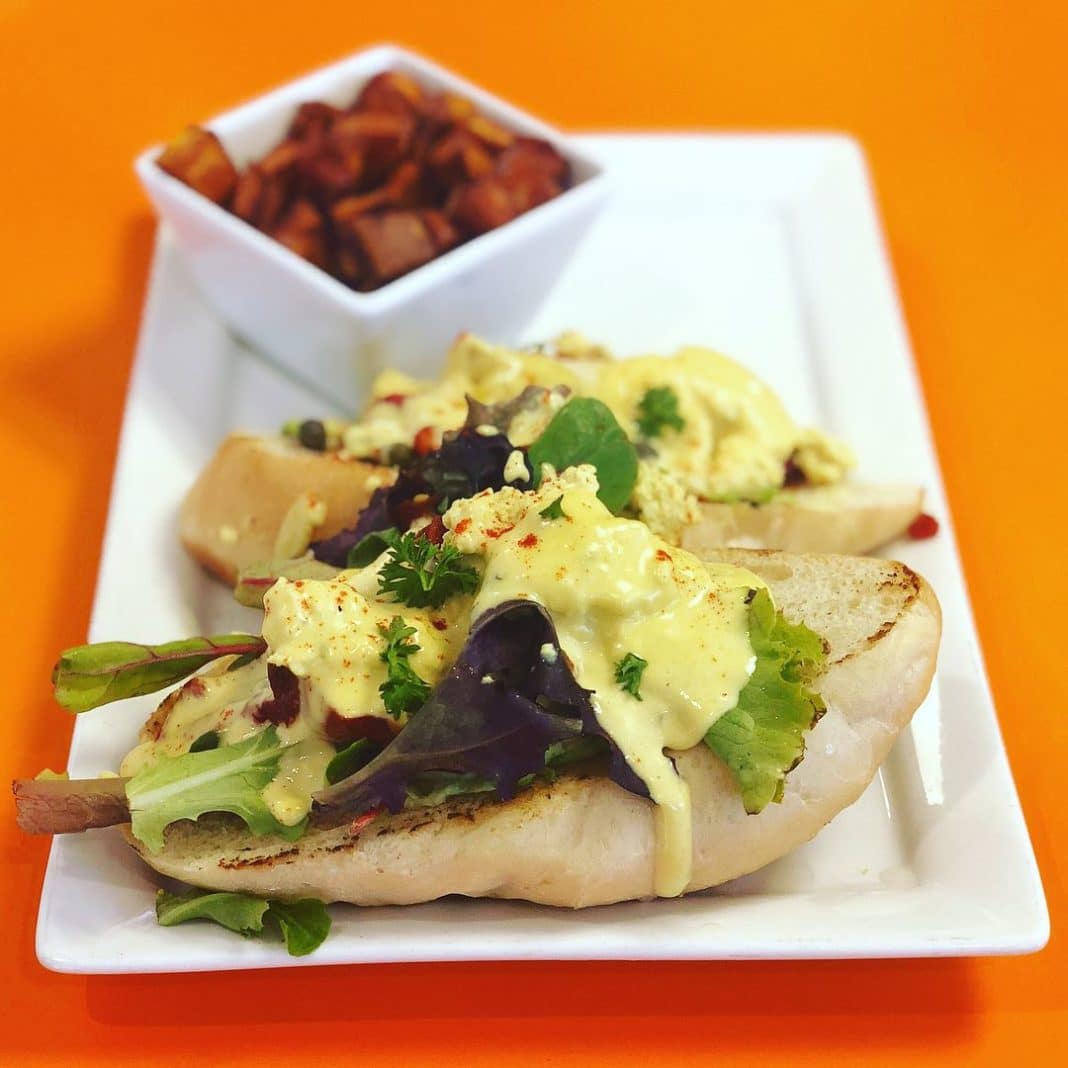 Credit: Three Carrots Fountain Square / Facebook
Vegetarians and vegans, this one's for you. The city's most popular lunch stand finally got a building of its own. Sit down at the Fountain Square location and enjoy state of the art avocado toasts (prime millennial food), vegan biscuits, and fettuccine topped with miso alfredo sauce or bite into a mouthful of mac and cheese with braised greens. We definitely appreciate a good vegan and veggie meal. It's healthy and sustainable.
13. Oca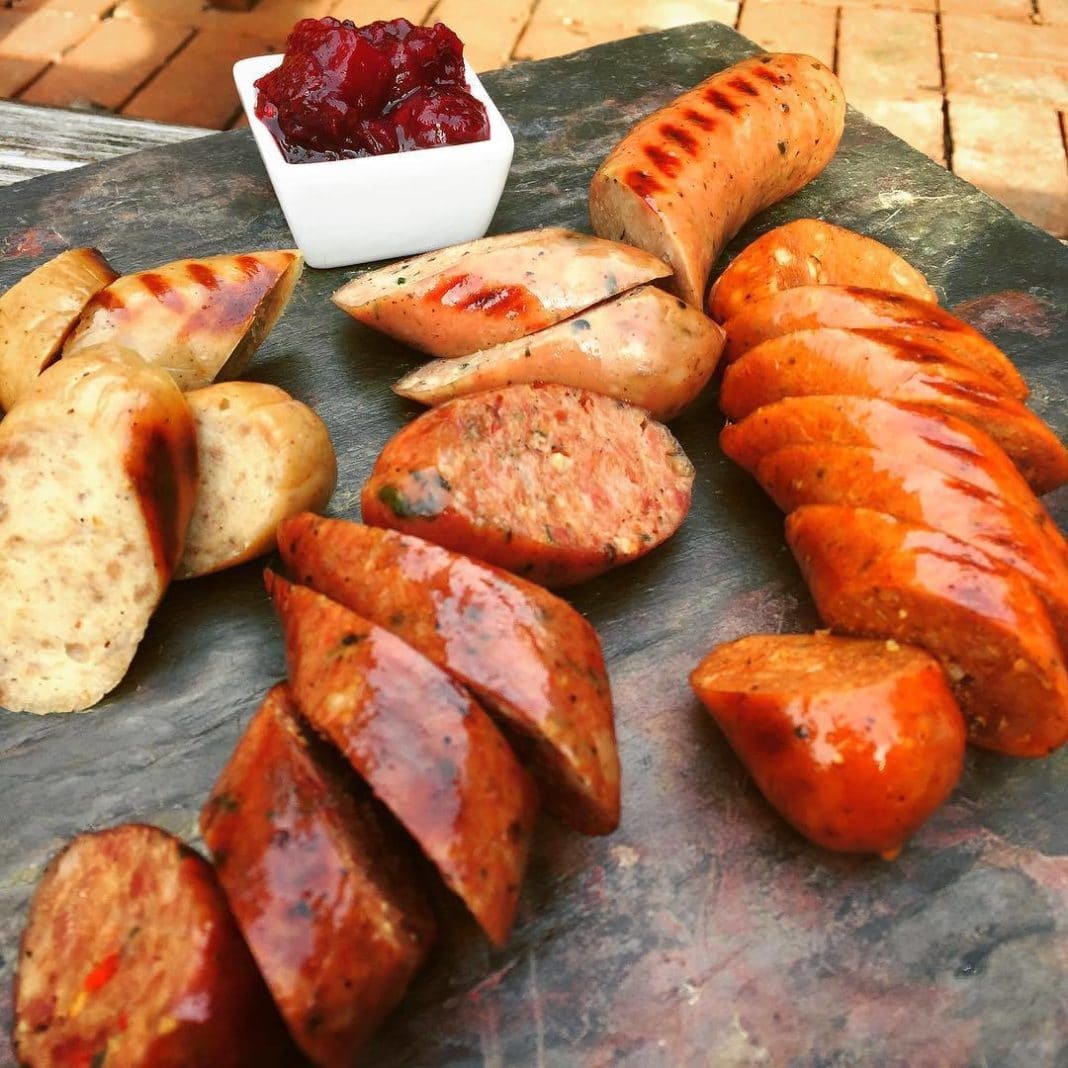 Credit: Oca / Facebook
In Italian and Spanish, oca means goose. To most others, it's known for being one of the best restaurants in Indianapolis. With daily specials and seasonal additions, the tempting menu is always evolving, offering some of the best meats like beer sausages and hopped salami that money can buy. Now, the two owners, birds of a feather, are at it again. Since Oca is located inside the award-winning Sun King Brewery, you can choose from over 20 taps for the perfect pairing with Oca's unique sausages, sandwiches, pizza, and cheese boards. Grab a pint and a plate to eat in or order "to go" with your growler. Oca has a cool story and even cooler eats.
Take A Food Road Trip. Go Visit the Best Restaurants in Indianapolis.
Have we convinced you yet? Foodies, Indy is a culinary paradise. While the places we listed are definitely some of the best restaurants in Indianapolis, there are plenty more to explore. Do some Google searching, some soul searching, and embark on the the food adventure of a lifetime.
Do you have any favorite restaurants of your own? They don't have to be in the Indy area. They could be anywhere in the world. Let us know in the comment section below. We'd love to pick your brain.
Related Article: Airbnb Ranks Indianapolis as a Top Destination to Travel