According to the calendar, June 20th marks the official first day of summer. All across the globe, beer gardens are buzzing, beaches are dotted with tan travelers, and plazas teeming with tourists. Now's the time to book your vacation. We're here to show you the best places to travel in June.
If you're looking to beat the heat and peak tourist season, now's the time. Some of the destinations on our list will be familiar and others, a bit further off the grid. California and road trips down the west coast are always a welcome treat.
Even if you've visited the Golden State before, there is always something new to see; the OC, in particular, offers plenty of fun things to do. If you're in the mood for something a little more exotic, we've got you covered. Let's go explore the best places to travel in June. Here are our top picks of places to go in no particular order.
1. Copenhagen, Denmark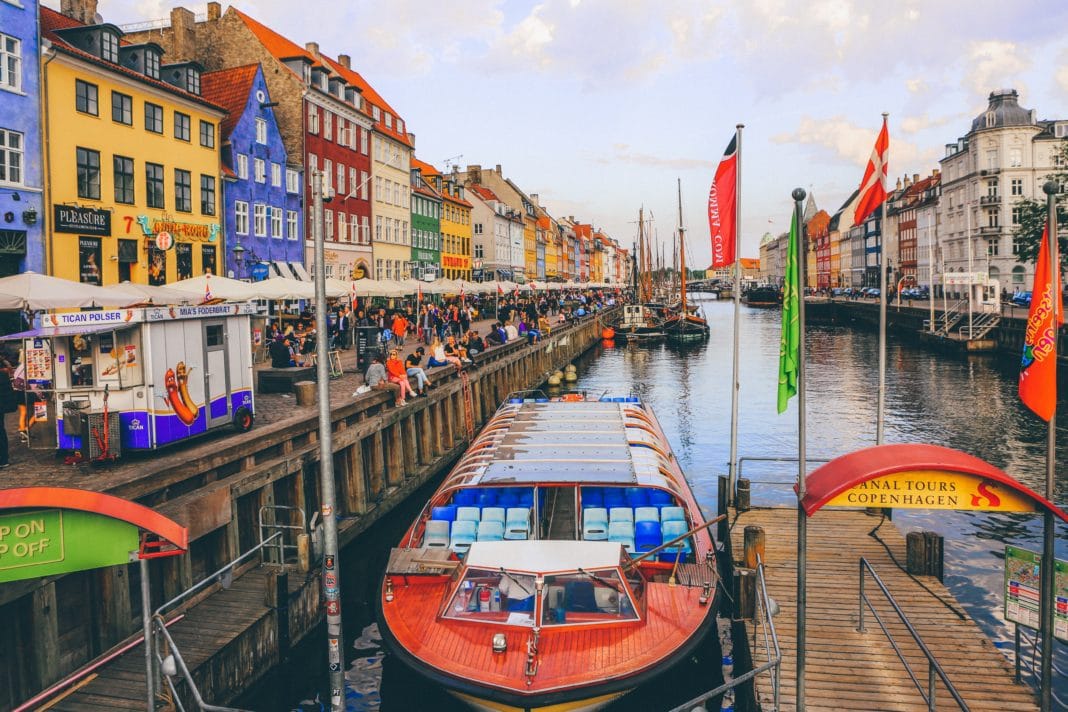 For such a small city, Copenhagen really does have a lot to offer. In summer, you'll find Danes speeding around on brightly-colored bikes, sipping craft beer outside, and soaking up the sun in local parks. Here, eating is more than just satisfying your stomach; it's a grand tradition where the locals can experiment and expand upon their culinary cuisines (aka Noma is back). If you're looking for something more low key, you can snag some organic street food over at Papiroen's Stalls. When you've finished exploring, hop across the Oresund Strait to Malmo in Sweden.
2. Andaman Islands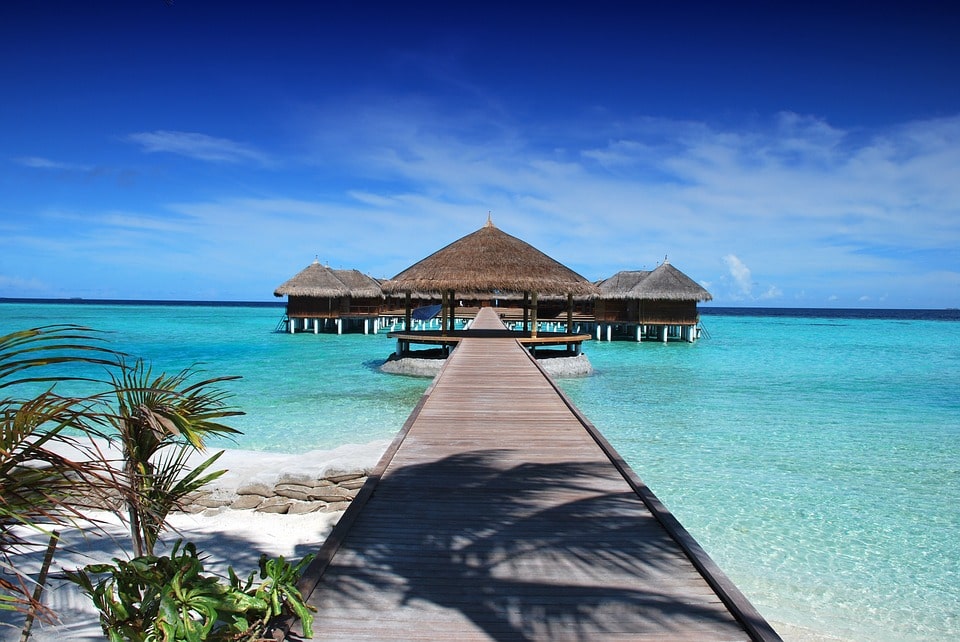 Think castaway without Wilson. Just kidding. The Andaman Islands are much more like the Maldives but without all the social media influencers snapping pics and sans the host of other guests. If you're in the know-how, you know this little slice of paradise is coming up on the list of hot spots to visit. It's no wonder big name news sites have deemed it one of the best places to travel in June.
This slew of white-sand islands and mangroves can be found 150 km off Indonesia. A few luxury hotels have already planted their stakes. First, came the eight-suite boutique hotel Jalakara on Havelock Island. Now, the brand new Taj Exotica Resort & Spa beckons. Here, you'll find 72 glass and timber villas located on Radhanagar Beach.
3. Corsica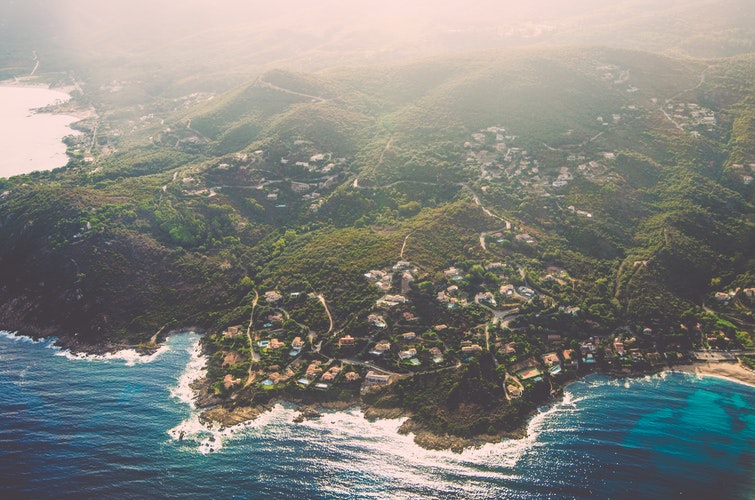 Close your eyes. Imagine a Mediterranean island drenched in Italy's summer sun. Now open them. Travelers are far and few between. Don't just take our word for it. Go and see for yourself. A region of France located off the coast of Italy, Corsica offers two vastly different island experiences. If you're seeking glitz and glamor, head south. Here, ritzy yachts line the harbor and designer shops can be found on every street. In the north, the scene is much quieter. A collection of hilltop towns sit just under the horizon line amongst a crop of quaint villas.
Corsica is one of the best places to travel in June. It's the time just before the crowds hit and there's still plenty of daylight to enjoy. It's a win-win, really.
4. Peru and Machu Picchu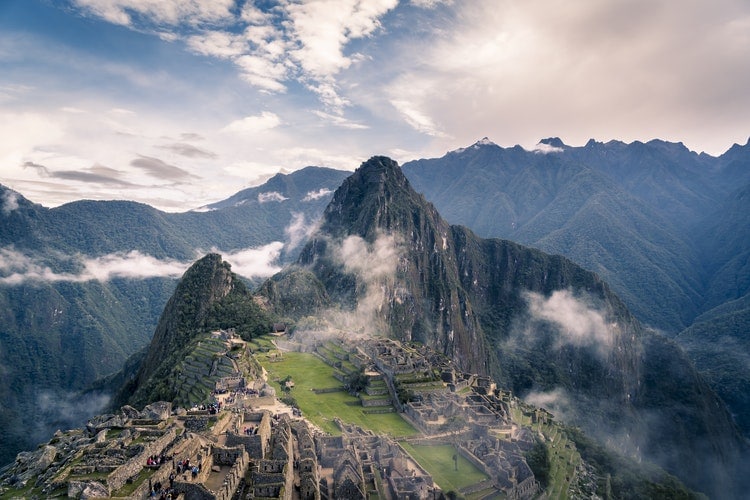 We're sure you know that Machu Picchu is one of the most popular tourist destinations in the world. Set amongst the clouds and rolling green hills, this old Inca city is nothing short of jaw-dropping. What makes it one of the best places to travel in June? The weather is light, moderate, and perfect. Just make sure you get up at the crack of dawn to beat out all the tourist groups.
Furthermore, the Amazon's dry season also starts in June. This makes it the perfect time to explore the rainforest. Not far away, Peru's capital city of Lima offers a delightful mix of European and South American culture. Old colonial buildings are somehow seamlessly juxtaposed with towering skyscrapers. It's a fascinating blend of old meets new.
5. Big Sur, California, USA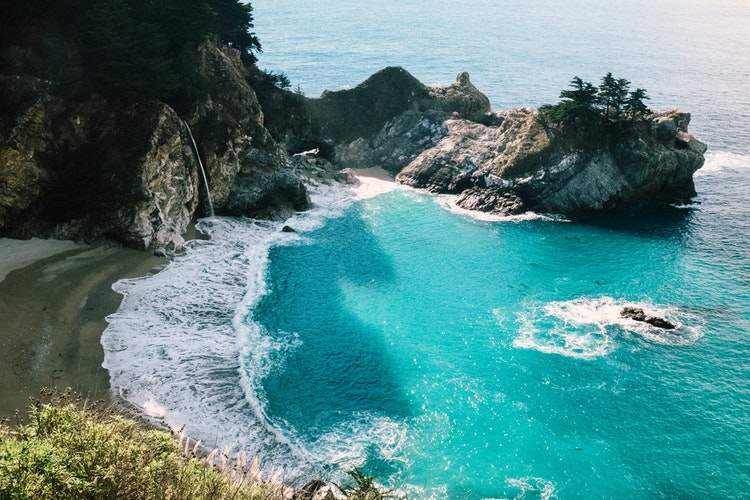 Skip San Francisco and head for the great outdoors to Big Sur. It's one of the best places to travel in June. After a year of closure following a massive mudslide, Big Sur's famous Pfeiffer Canyon Bridge has finally reopened. Now, you can take the scenic route all the way in. Make sure to fill up on gas along the way along with plenty of food and water.
This rugged stretch of coastal California offers some of the most stunning landscape scenes in the world. If you don't have Big Sur on your west coast road trip list, you're crazy. To the east, the Santa Lucia Mountains cast light morning shadows from their dramatic terrain. On the west, the foaming waves of the Pacific roll onto the sandy beach.
You'll have to take some pretty narrow, windy mountain roads. Drive safely and have your co-pilot take plenty of pictures from the passenger seat. Around every turn, you're faced with seaside cliffs and mesmerizing views of the misty coastline. The sparsely-populated region makes it perfect for hiking, camping, and beach romping.
Oh yeah. Make sure to take a good travel camera. Hike down to McWay Falls, an eighty-foot waterfall cascading right onto the beach. Big Sur is the perfect picture of where the forest meets the sea. Do you want to live out your dreams in a treehouse? Look here.
6. Mauritius, Africa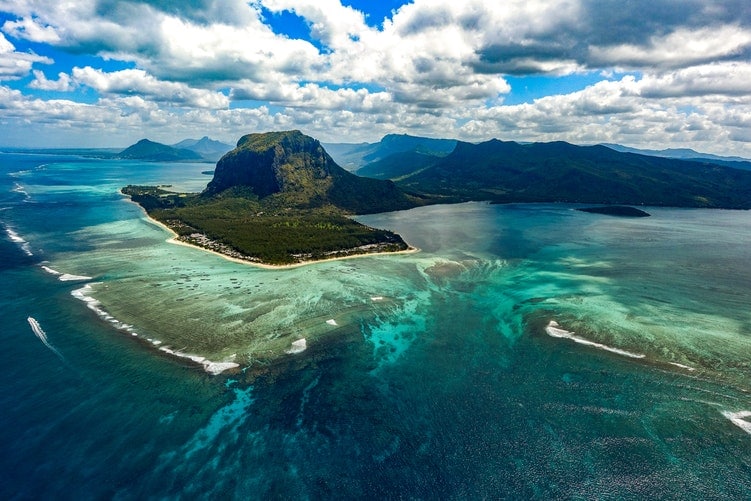 Okay, so this is one of those off the grid ones we mentioned. Sure, a flight there is going to cost a bit more than your flight to Grandma's but it's well worth the trek. We mean, come on. Just look at this place. You'll find this gorgeous Indian Ocean island nation 1,200 miles off the coast of southeast Africa.
The sheer diversity of its topography and ecosystems is amazing. Its shores are lined with soft white sand beaches, lagoons, and coral reefs (aka prime spots for snorkeling and diving). In its southern hemisphere, the beginning of the summer season is cool and balmy. You've got to remember, June is just following the heat of this region's summer. That's what makes Mauritius one of the best places to travel in June. While you're there, we highly recommend staying at One&Only Le Saint Geran Hotel.
7. Cinque Terre, Italy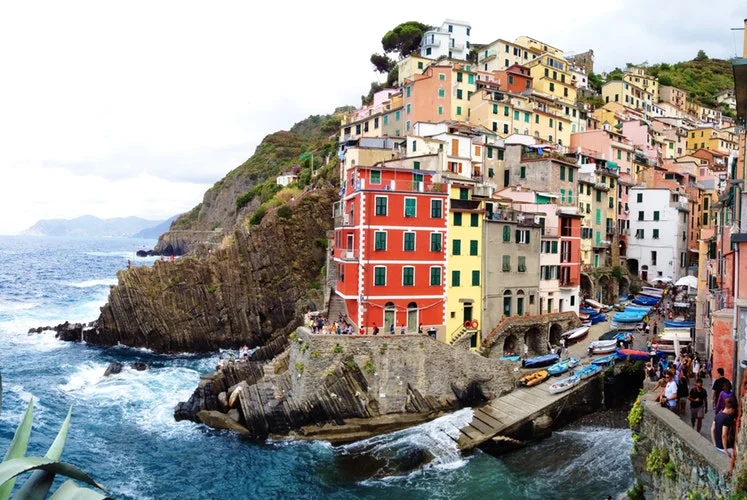 Have you ever seen such pure pastel perfection? Welcome to Cinque Terre, Italy, one of the most beautiful places in Europe. Set among some of the most dramatic coastal scenery on the planet, these five fishing villages carved out of the cliffs provide a striking contrast to their natural surroundings. 
Rainbow colored pastel walls dot the coastline next to rolling green hills and shimmering turquoise waters. The happiness within these quaint little towns are prepared to bolster even the saddest of spirits. Once an undiscovered Eden, Cinque Terre, Italy is now a bustling collection of seaside villages that somehow manages to stay true to their character and culture. But you can avoid the crowds if you travel in June.
Travelers climb steep cliff sides along dirt steps, while a 19th-century railway cuts through a series of coastal tunnels, providing jaw-dropping views at every little glimpse to its passengers inside. Here, all the charm remains. Cars were banished years ago.Rooted in ages of old, Cinque Terre's five seaside villages date all the way back to the Medieval period. While much of this beautiful architecture still remains, the draw for visitors worldwide has been the steep, terraced cliffs, lovely layers of green gardens, gorgeous warm Mediterranean waters, and the secret sea caves just waiting to be explored.
8. Malta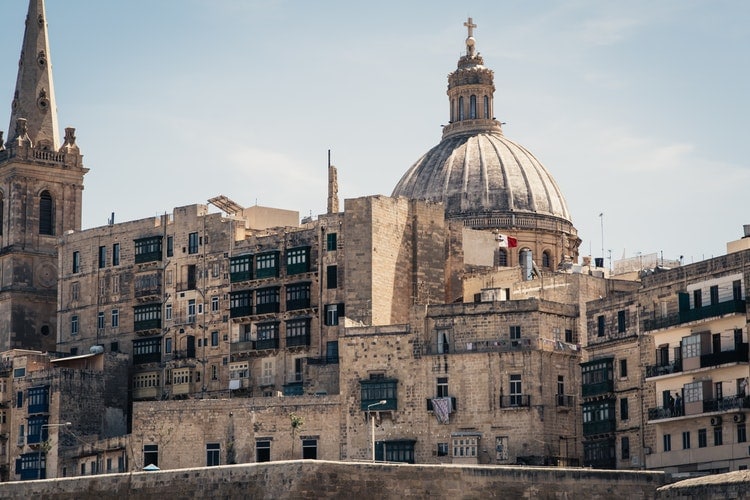 This isn't your typical European tourist destination. This island is small – we mean small.  Malta may only span a compact 27 km by 14 km but the tiny island nation is certainly packed with wondrous sights. From 5,000-year-old temples to gorgeous blue lagoons, and stunning rock formations, this country is a traveler's paradise. It is certainly one of the most beautiful places in Europe.
The stunning Blue Grotto is actually a collection of sea caves in southern Malta, located west of the Wied-iz-Zurrieq harbor. Every day from sunrise to 1 PM, visitors flock to see a spectacular sight. The cave's rare location combined with the bright sunlight leads to the water mirroring various shades of blue. 
Several caverns reflect the brilliant shades of underwater flora, while others showcase the richest deep shades of blue you have ever seen. It is simply postcard perfect. Boat tours of the Blue Grotto run pretty frequently from Wied Iż-Żurrieq. Head over to the boat docks and buy your ticket. Malta is one of the best places to travel in June. 
9. The Azores, Portugal
Have you heard of the Azores? They're easily one of Europe's most beautiful islands – and best kept secrets. These beautiful shores are carved with dramatic landscapes, dotted with tall green trees, and offer gorgeous blue waters off their coast. They're all empty except for a few local surfers. Why? We have absolutely no idea. Our advice is to book a flight before they become the trend of Instagram travel influencers.
There's nothing but sunshine and ocean drives for hours. Bright light and heat beat down upon the plane's window as you touch down. Shadows of mountains emerge from the horizon. Two volcano peaks arise – Santa Maria and Sao Miguel. While this archipelago is a part of Portugal, its remote location makes you feel like you've landed smack in the middle of the Bermuda Triangle.
These secret Atlantic gardens come alive with thick rainforests, birds, and rich wildlife populations. Dramatic, rugged scenery meets the azure sky. We recommend visiting Sao Miguel, the largest of the nine islands and the ultimate place of secrets.
Here, you'll find picturesque crater lakes, jacuzzi-like hot springs (perfect for an early morning dip), some of the world's best surf, and heart-stopping views. There's so much to explore here, that we're leaving the investigation up to you. It doesn't matter where you go. Rest easy knowing you can't go wrong.
10. Montenegro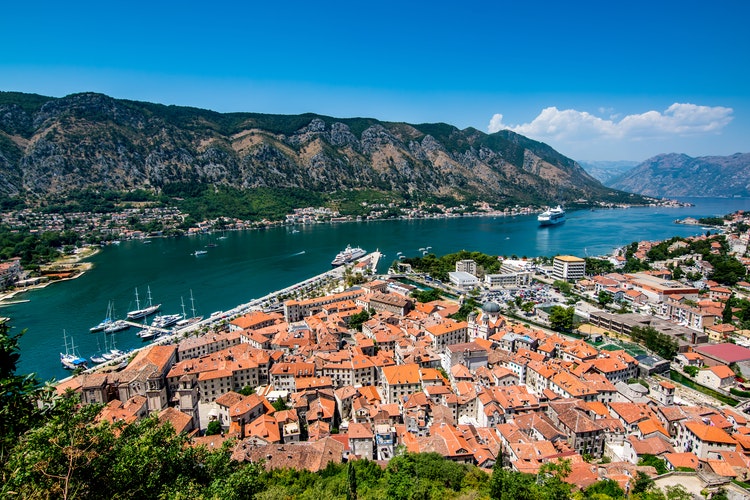 It's some kind of magic that the cat isn't out of the bag about this hot spot. Everyone knows Montenegro is one of the most beautiful places in Europe. However, you can still find plenty of things to do off the beaten track without the crowds. Better yet, the country's compact size and good roads make it more ripe for exploration than you ever could expect.
Adventure seekers can take a raft through the canyons at Tara or cycle through the awe-inspiring lunar landscapes around the Durmitor ring. Even in these highland, off-the-grid towns, the foodie scene is somehow booming. Montenegro's growing food scene includes creamy mountain cheeses, hearty beef stews, and most soft, buttery bread you've ever taken a bite of. Just try not to eat it all in one sitting.
History buffs will love the myriad of sights to see. Take a pilgrimage to stunning, secluded monasteries etched into the mountains at Ostrog and hike below to explore ones nestled in the green valleys of Moraca.
11. Cabo San Lucas, Mexico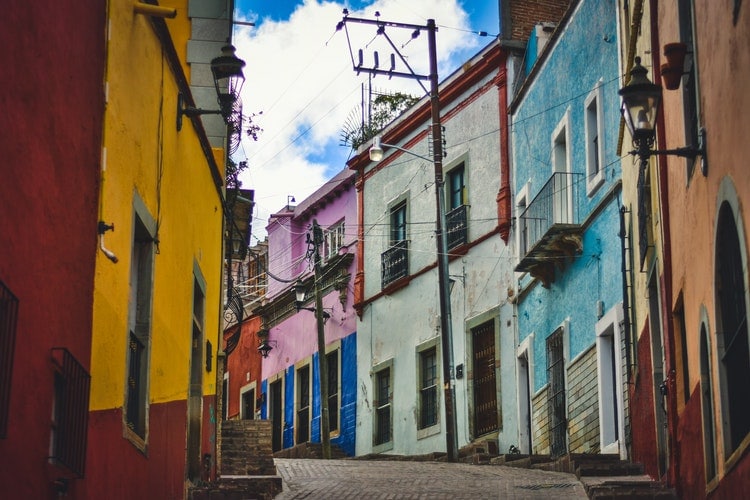 Cabo is so much more than just a party destination. As one of the best beaches in Mexico, it offers a rich culture, plenty of activities to do, and picturesque views.
Wake up in the morning and grab a locally-roasted blend of coffee. Take a boat out and explore the gorgeous marine life that swims just off the shore. You can get right up close to playful dolphins and spouting whales. The choices are endless. Go jet skiing, parasailing, banana boating, snorkeling, windsurfing, diving, and horseback riding. All of these activities can be found just a short walk down the beach.
Outside the city limits, you'll find yourself surrounded by the spectacular Cardon cacti, captivating caracara birds, and babbling brooks. A paradise you never knew was in Cabo San Lucas awaits you. There's no wonder it's one of the best places to travel in June.
12. Baja California, Mexico
Are you a So Cal local? If so, you will love this. First things first though. Let's clarify something to those who aren't California natives. As confusing as it may seem, Baja, California isn't actually part of California. It's technically a Mexican state on the Baja California Peninsula, bordering the U.S. state of California.
Just drive down a few hours along PCH and you'll find the lovely beach of Cabo Pulmo in Baja California Sur. Just a heads up, the road is windy and pretty bumpy too. If you can stomach it though, you'll be rewarded with some pretty sweet views. If you're looking for a relaxing spot to lounge in an unpretentious, authentic setting, Cabo Pulmo is just the spot. That's why it made our list of best beaches in Mexico.
The surroundings are particularly unique. Framed by red rock desert and sheer mountains, the area is practically a ghost town. Some 100 people call it home and if you're looking for a place to grab a bite, you won't have to search too hard. Put your Yelp away. There are only four restaurants and two cantinas to choose from.
Since the town's this tiny, you're probably wondering what there is to do. Well, it's home to the stunning Cabo Pulmo National Marine Park, a paradise for divers and snorkelers. We're just keeping our fingers crossed that this little spot remains undiscovered. It's better that way.
13. Yosemite National Park, California, USA
Okay, so there's really no time you can beat the crowds here – unless you go in the dead of winter and freeze. Take advantage of the warm weather and head to Yosemite, one of the best places to travel in June. Whether you're a seasoned hiker, rock climber, or just an outdoor enthusiast, you're sure to love it.
If you explore a little bit out of the way and take a little bit of a hike, beautiful sights await you. One of these is the Emerald Pools. Once you wind your way through the easy hike that is Mist Trail, you'll find these beautiful hidden pools. It has green algae rocks, making for a perfect place to float along the river. Be careful because the current can be a little strong, especially in wetter seasons.
14. Colmar, France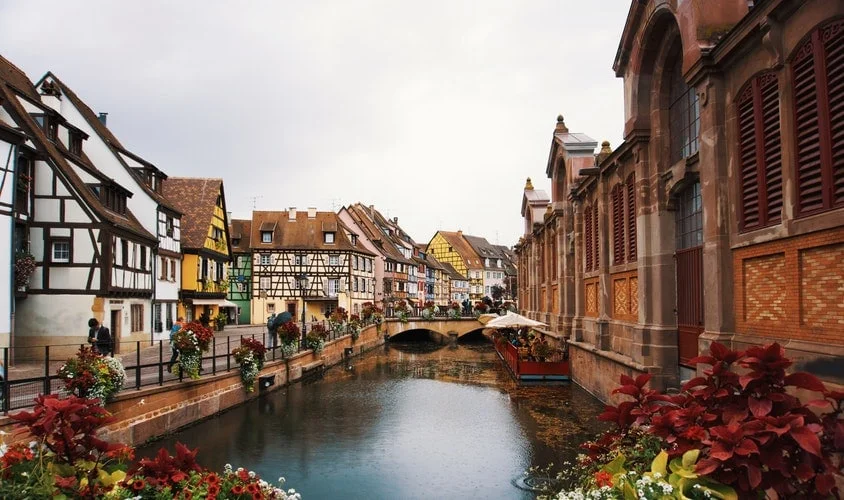 Colmar is nothing short of a page out of a storybook. Have you seen anything cuter than this little French town? Unfortunately, everyone else seems to adore it too. After being written up in various news and travel magazines over the past few years, Colmar has exploded with popularity. However, that doesn't stop it from making it on our list as one of the best places to travel in June. The weather is lovely and the streets aren't too crowded just yet.
Like we said, some of the best travel spots are off the grid. History buffs will love the cobblestone streets dotted with timbered medieval and early Renaissance period constructions. On Central Place de la Cathedrale, the Gothic 13th century Eglise Saint Martin Church stands in stark contrast to the rooftops of colorful cafes and cottages. Perhaps the best part of your exploration will be found towards the end of the road. Winding through the town is the Alsace Wine Route where travelers will be pleasantly surprised to find several local vineyards along their way.
15. Maine, USA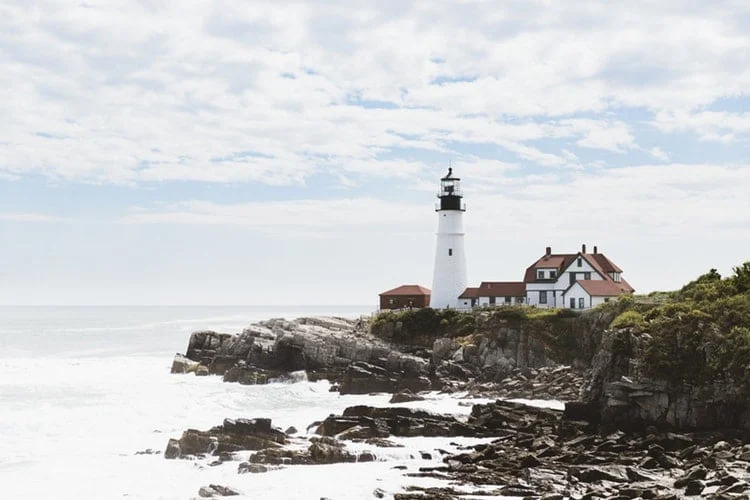 Maine might just be one of the most underrated states in America. Well, that just means you're getting lucky. There will be way fewer tourists en route to your prime destination. Forget the naysayers and head to the east coast. Maine, particularly the midcoast is one of the best places to travel in June.
You've got to admit there's something special about a New England drive. Here, travelers and locals alike bask in the glory of vibrant colors, balmy temperatures, endless beaches, and quaint fishing harbors. History buffs will particularly love it. Everywhere you look, there's a piece of history to enjoy and a local to learn from.
You just have to visit if you have your heart set on trying the famous Maine lobster rolls. Luke's Lobster serves up their dishes chilled atop a buttered, toasted bun with a dab of mayo. Help ourselves? Why yes, yes we will.
16. Moldova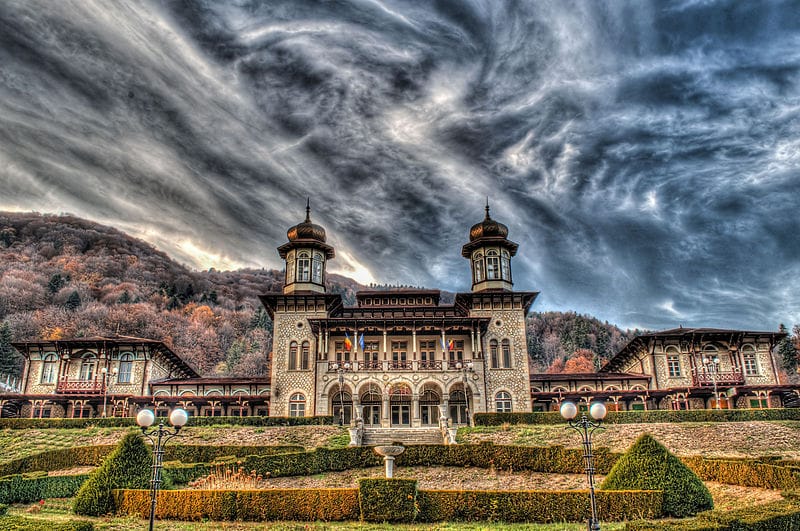 It's hard to believe that this paradise is virtually untouched. But it is. Welcome to Moldova. Here, you'll find quaint wineries and historic monasteries. For most travelers of the European continent, this is the final frontier. Why can't it be first on your list? Check out the capital city, Chisinau, which seems like a period piece lost in time. There's always something surprising up its sleeve.
Walk the streets and explore. You'll find cute Parisian-like cafes, lively bar scenes teeming with local artisan goods and many gothic-style cellars. These are the best places to go for a sip and a bite. You really can't go wrong with any of them.
Make sure you go and see the Milestii Mici, home to the world's largest wine collection. Explore the sacred lands of the Orheiul Vechi surrounded by chalk-white cliffs. Even the most experienced travelers will be left speechless by all the wonder that comprises Moldova.
17. Montreal, Canada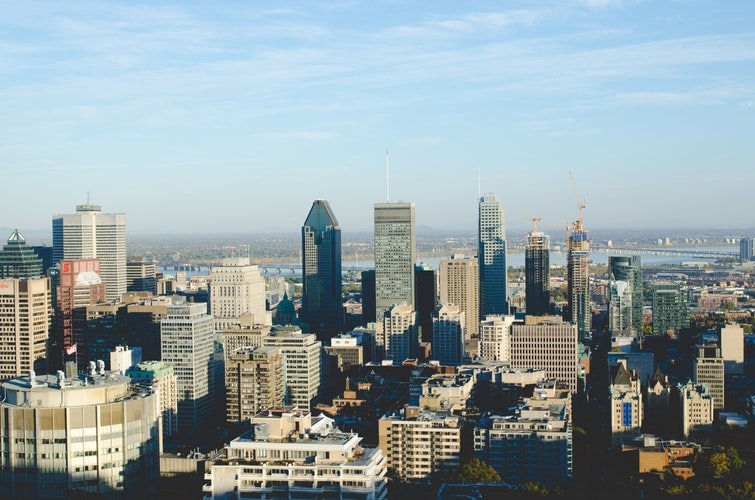 The rumors are true. Canadians are every bit as nice as they're made out to be. Come to Canada and find a world of things to do. We highly recommend visiting Montreal. Experience the joys of festivals, the arts, food, living well, and enjoying all that life has to offer.
It's one of the best places to travel in June. It's important to note that Montreal is the cuisine capital of North America. From all the travelers we've talked, one of the best things to do in Montreal is hit up all the foodie sites. This city is truly blessed with some of the best international food we've seen. Just walk the streets and you'll find mouth-watering options at every turn.
The city's culture is equally important. To say nothing of the beer and coffee scene would be a shame. Come to grab a brew in a bar with a miniature bowling alley or spend the day sipping cappuccinos at one of the innumerable cozy cafes. When you get the late night munchies, you still have plenty of options. Linger over delicious combinations of food and drinks you won't find anywhere else.
It's Time to Explore! Pack Up and Visit the Best Places to Travel In June
Now that we've shown you the best places to travel in June, you need to go. Travel deals won't last forever and you can't keep the crowds at bay. Do what you need to do to make it happen. Save up. Ask for the time off work. You can't put a price on all the memories you'll make.
Do you have any questions or comments for us? Feel free to leave us a message below. We look forward to hearing from you.
Related Article: 12 Cheap Beach Vacations to Take This Summer