Welcome to the most unique city in the Great Plains. The Mississippi River flows through a city filled with so much history and culture. To add a cherry on top, the culinary scene is flourishing; we're going to take you on a tour to see the best restaurants in St. Louis.
You're going to love SL. Honestly, it's such a refreshing change from the fast-paced climate of big city dining. Here, most chefs source their ingredients locally, taking pride in creating unique dishes home to Missouri. While the dining scene is thriving, even the best restaurants in St. Louis won't turn you away on a busy night. Guest satisfaction is held in high esteem.
Our Picks for the Top Eats In St. Louis
While this city is famous for its beer scene, don't underestimate its cocktails. Craft cocktail bars have been creeping up on the local scene, taking locals by surprise. We've asked around and compiled a list of the best restaurants in St. Louis according to native know-how. These are the places that make us so excited about this city and the best is still to come. Here are our picks for the top St. Louis eats in no particular order.
1. Planter's House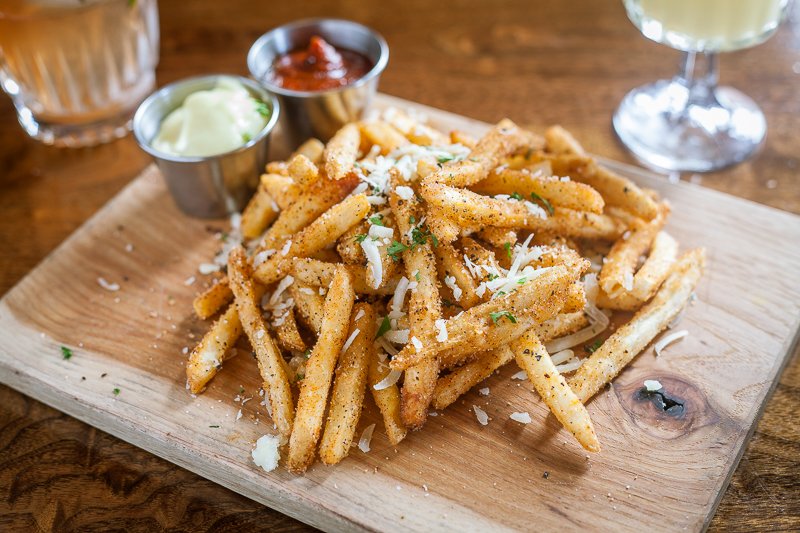 Credit: Planter's House
First things first. This eatery is amazing. Just open the doors to Planter's House and you'll instantly feel at home. Brick walls and retro lighting create a warm ambiance for small creative plates and craft cocktails. There are so many delightful options on the menu that honestly, it's hard to know where to start. Warm up your appetite with options like faux-ritos (nacho cheese seasoned tortilla chips) and a fresh kale salad.
Our Recommendations
When you're ready for a full meal, we highly recommend the steak and frites. If you can manage to save room for dessert (hint: you should really try), go wild. You've earned it. The gluten-free ice cream sandwich and funfetti cake are unbelievable.
2. Byrd & Barrel
Credit: Byrd & Barrel
Whether you're craving late night food, comfort food, or just a quick bite, you'll find everything you need at Byrd & Barrel. This fast casual fried chicken restaurant changed the fast food game by offering handmade foods faster than you can say you're hungry.
Additional Information
Looking to sit down and relax? They offer inside and outdoor seating and a bar with over 50 local and craft beers. For your convenience on the go, they also offer a drive-thru option. They're open 11 AM to 9 PM seven days a week.
3. Elaia
When you're in the mood for fresh Mediterranean dining, check out Elaia. A flagship of Ben Poremba's Bengelina Hospitality Group, this award-winning restaurant offers a singular dining experience. Everything Chef Ben Grupe whips up is magic. Taste and see. His global cuisine celebrates food cultures from around the world in a tribute to the bountiful Midwest.
Our Recommendations
Sample the foie gras, white asparagus, and halibut. Treat yourself to a glass of chardonnay. You'll soon be able to see why Elaia is awarded 4 diamonds by AAA and ranked #2 three years in a row in restaurant critic Ian Frobe's annual "The 100 Best Restaurants In St. Louis."
4. Mai Lee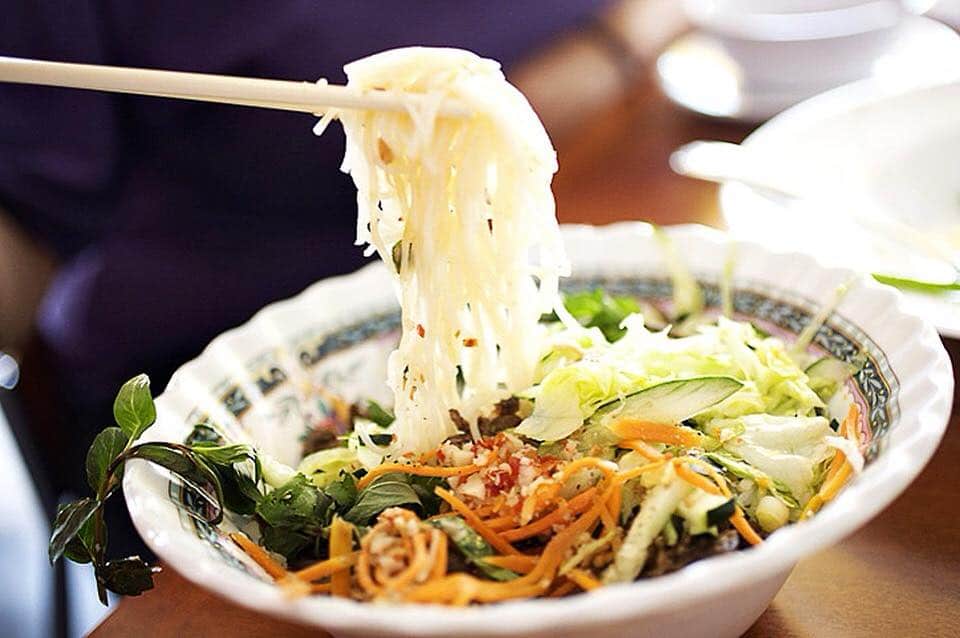 Credit: Mai Lee / Facebook
The story behind this restaurant is both heartwarming and inspiring. After escaping a war-torn Vietnam in 1978 with her husband and young son, founder Lee Tran began waitressing at several restaurants just to make ends meet. Her idea of pursuing the American Dream led her to save and open her own restaurant, Mai Lee, in 1985 with a full Chinese menu.
The Dishes
In honor of her heritage, she slowly introduced Vietnamese dishes into the menu at her tiny, six-table restaurant. To the delight, customers welcomed these additions enthusiastically. Now, Mai Lee is regarded as the first Vietnamese restaurant in St. Louis. This restaurant is as authentic as it gets. You can't go wrong with anything on the menu.
5. Sidney Street Cafe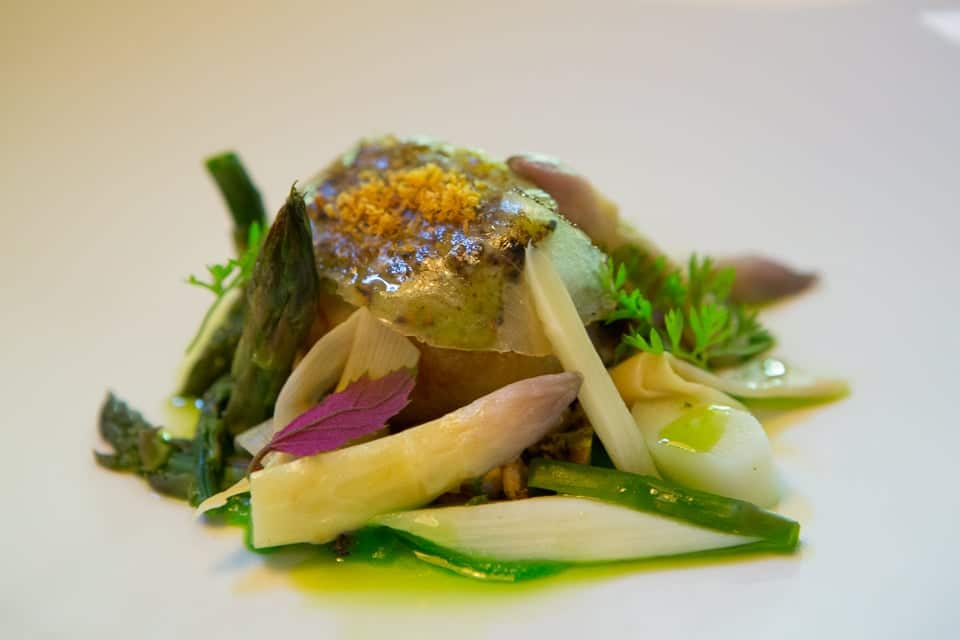 Credit: Sydney Street Cafe / Facebook
Come and enjoy inventive New American cuisine served in a sophisticated yet comfortable setting with exposed brick walls. You'll find Sidney Street Cafe located in a century-old storefront building in St. Louis's historic Benton Park neighborhood.
Run by Chef and Owner Kevin Nashan along with his wife Mina and brother Chris, this restaurant is a neighborhood staple for diners from all over the world. If you want our recommendation, try the sweetbread tostada.
6. Pappy's Smokehouse
Credit: Pappy's Smokehouse / Facebook
Looking for top-rated barbeque joints in the city? Your search is over. Pappy's Smokehouse is one of the best restaurants in St. Louis. Come on in and treat yourself to the finest Memphis-style BBQ right here in midtown. They make it fresh for you by slow-cooking their meats over 14 hours over sweet apple or cherry wood. Top it all off with a selection of delicious sauces for mouth-watering goodness.
7. Cafe Natasha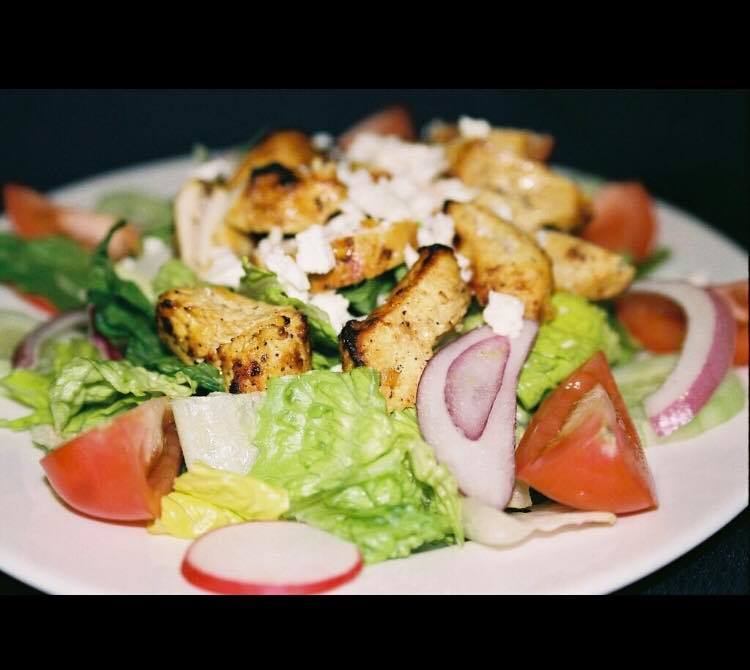 Credit: Cafe Natasha / Facebook
Devour healthy choices. Family-owned and operated for more than 30 years, Natasha's provides a unique culinary experience inspired by global flavors and cuisine. Their Persian offerings are influenced from generational recipes from Iran and modified to incorporate fresh ingredients and homemade marinades. Every dish they cook up is made especially for you, from scratch, and made to order.
8. The Mud House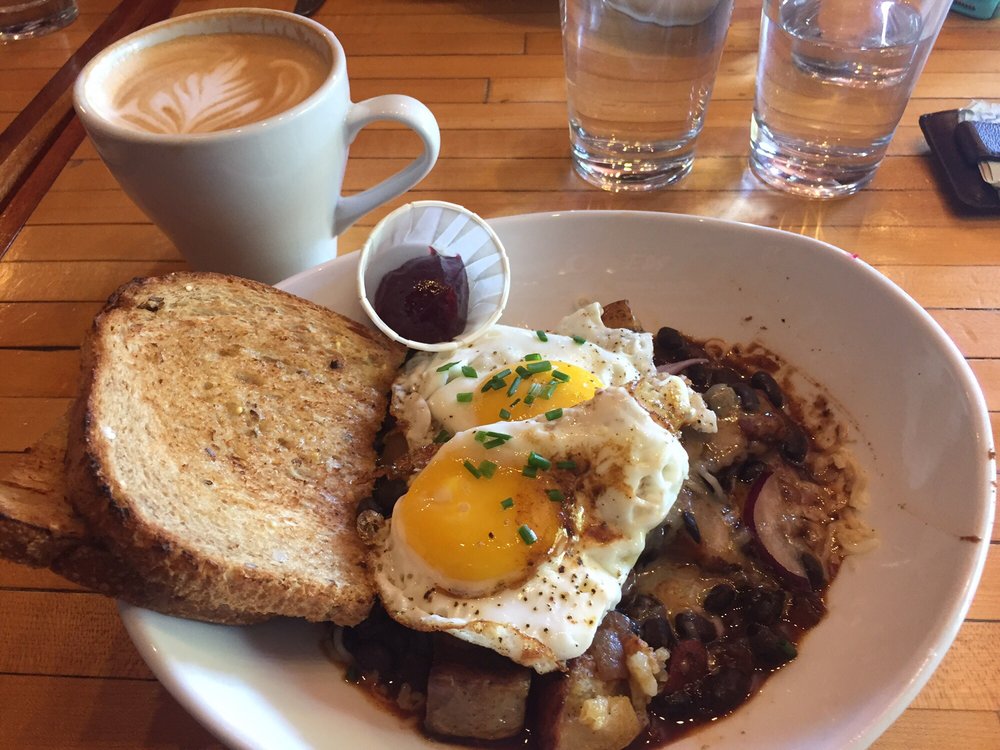 Credit: Yelp
This cozy eatery lures locals with coffee drinks, breakfast, pastries, and prime outdoor seating. While the early morning is our favorite time to go, you can swing by anytime throughout the day (aka 7 AM to 4 PM) for breakfast and lunch.
Our Recommendations
Some of our favorite breakfast item picks include the burrito (a vegetarian black bean chili delight), English breakfast, and French toast topped with bananas, walnuts, or strawberries and smothered in vanilla mascarpone. You can find this little treasure located at 2101 Cherokee St.
9. Mama's On the Hill
We highly recommend stopping here on your foodie tour of the best restaurants in St. Louis. Veteran red-sauce dining is served up in an old-school cafe complete with kitschy accents. Spend a half hour or more in this joint and you'll forget you're in Missouri. You'll fall in love with this premiere family restaurant on the hill in St. Louis's historic Italian neighborhood. We swear we've never tasted bruschetta and ravioli this good.
10. Trattoria Marcella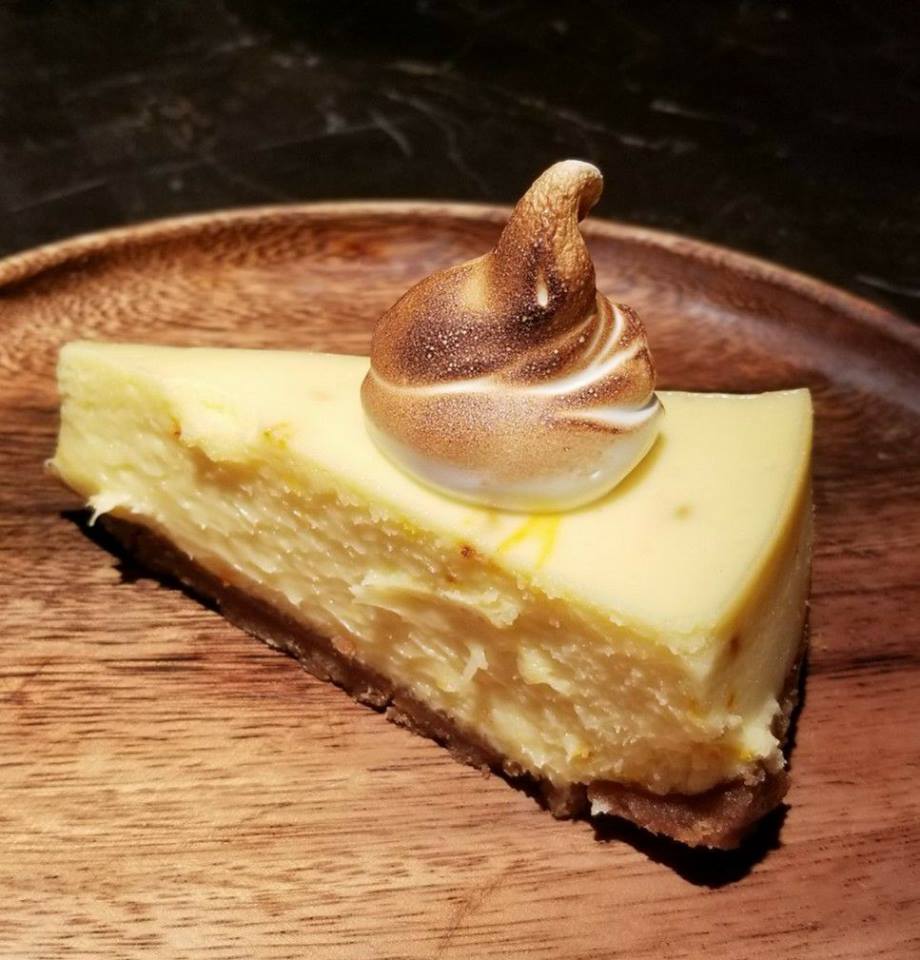 Credit: Trattoria Marcella / Facebook
Haven't had your fill of good Italian food just yet? Make reservations for Trattoria Marcella. This Zagat rated top list eatery has enjoyed critical acclaim from food writers and guests from all over the world. Honestly, it's one of the best restaurants in St. Louis.
Additional Information
Owner and Chef Steve Komorek has been named Sauce Chef of the Year and has earned a Master's of Italian Cooking from Slow Food. Tripadvisor got it right when they said: "Sometimes the labor of love that goes into a restaurant is so palpable you can taste it in the food."
11. Three Sixty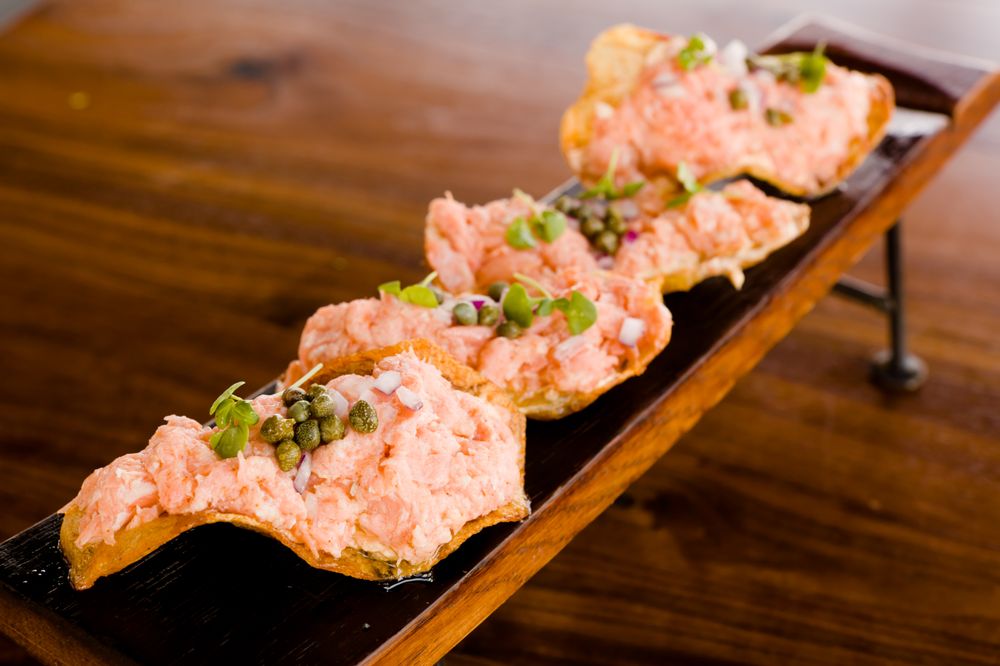 Credit: Three Sixty
The stunning view might draw you in but the great eats and an extensive wine and beer collection will keep you staying. Far from typical bar food, Three Sixty offers a creative blend of inventive takes on classic appetizers like sliders and fish tacos. In addition, you'll find a clever selection of unique creations all of their own.
Our Recommendations
If you want our recommendation, you can't go wrong with one of their pizzas. Their woodstone gas firedeck reaches the ideal temperatures to produce perfectly-cooked pizza pies.
12. Reeds American Table
Credit: Reeds American Table / Facebook
Enjoy new American fare alongside signature wine and cocktails at this modern, cheery eatery. Their team from all walks of life have gathered to bring you a taste of something beloved and familiar. They've chosen their drinks and food on the menu based off of classics and comfort foods, the flavors you remember from your childhood, and the tastes you experienced that were just so good you couldn't forget them.
The Dishes
Reeds American Table strives to explore flavors and dishes that have defined their idea of a good meal. In the process, they are creating new traditions that mirror the old. Come grab a table to enjoy a meal, snack, or casual drink.
13. Nora's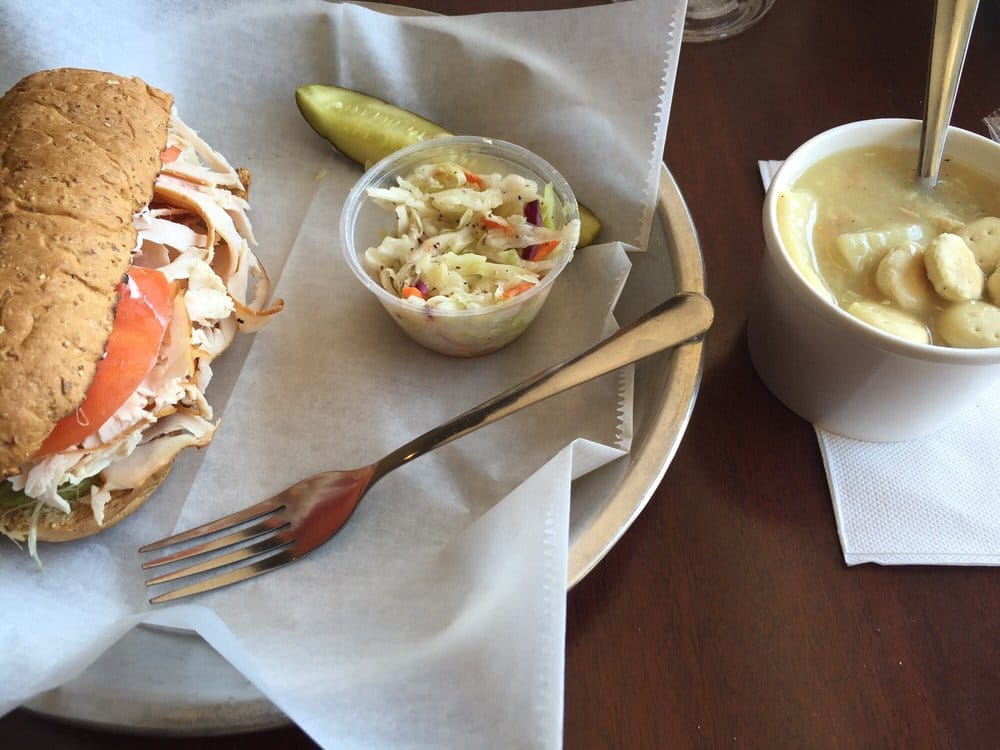 Credit: Yelp
Looking for a place to grab lunch? Nora's is a cute little sandwich shop with a lovely outdoor patio, serving up meats, creative sandwiches, salads, and soups. Located in the heart of Dogtown, Nora's isn't your typical eatery. From quirky recipes to the gregarious staff, you'll enjoy every moment of your stay.
Additional Information
Whether you're just in the neighborhood, enjoying a day at Forest Park or the Zoo, or just plain hungry, give them a try. Don't let its size fool you. This is one of the best restaurants in St. Louis.
Embark On the Ultimate Foodie Journey at the Best Restaurants In St. Louis
Now that we've shown you the best spots, you have no excuse. Summer is the perfect time to visit Missouri. Take your significant other, best friend, or your family and go enjoy all that the best restaurants in St. Louis have to offer.
When you visit, we guarantee you'll have nothing short of an amazing time. Besides, there are so many things to see and do. Check out our short list of things to do in St. Louis Missouri.
Questions and Comments
Do you have any questions or comments for us? Perhaps you have some favorite restaurants in St. Louis that you'd like to share. Feel free to leave a message for us in the comment section below. We will be sure to get back with you soon.
Related Article: Best Bars In Chicago: Drink Your Way Through the Windy City